How to create a dream catcher with karan gerber
Create a Dream Catcher With Karan Gerber
20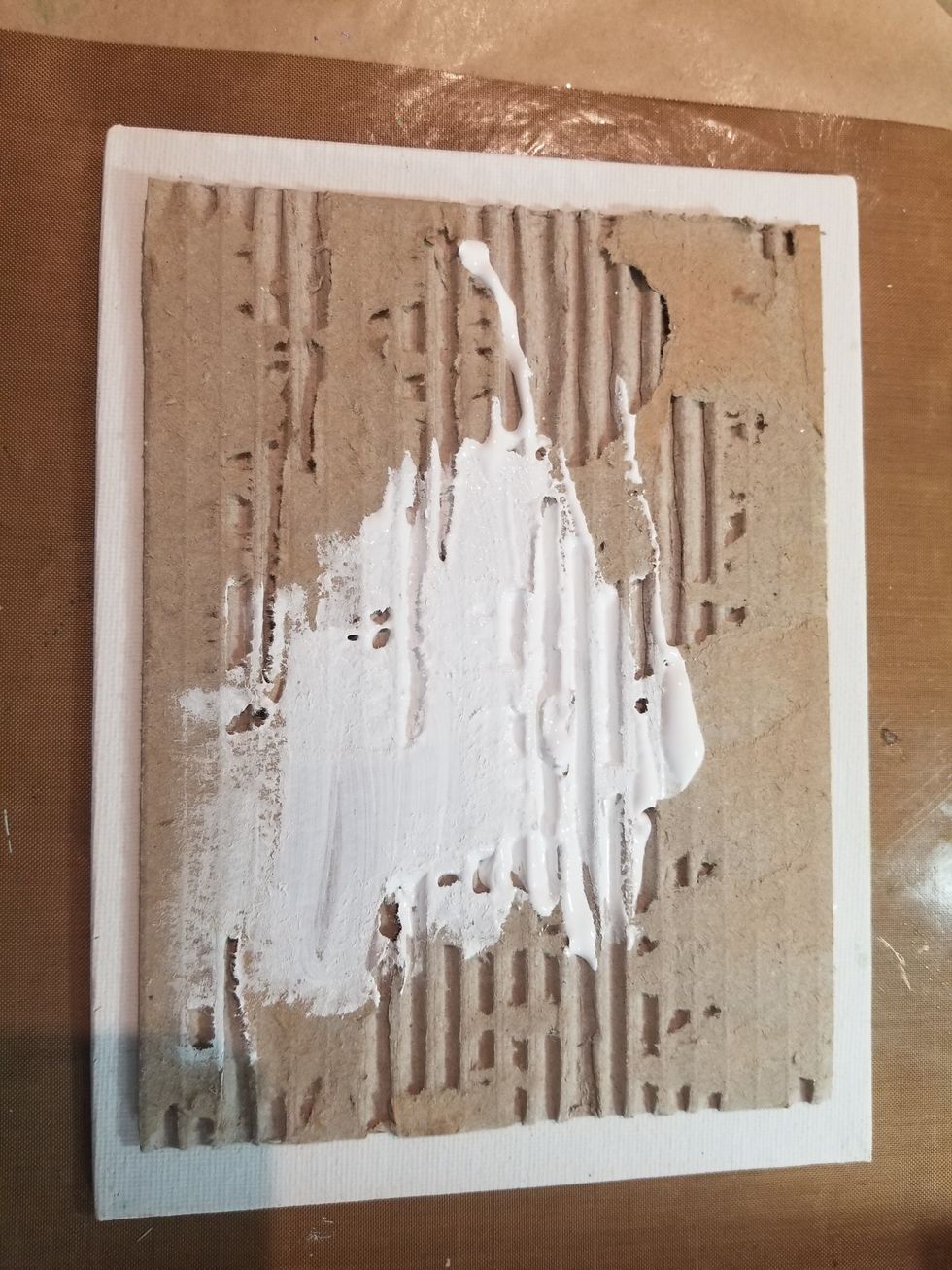 From a shipping box cut a 5x7 piece of corrugated cardboard. Tear off the top layer to reveal the core and add a coat of gesso, Heat set to dry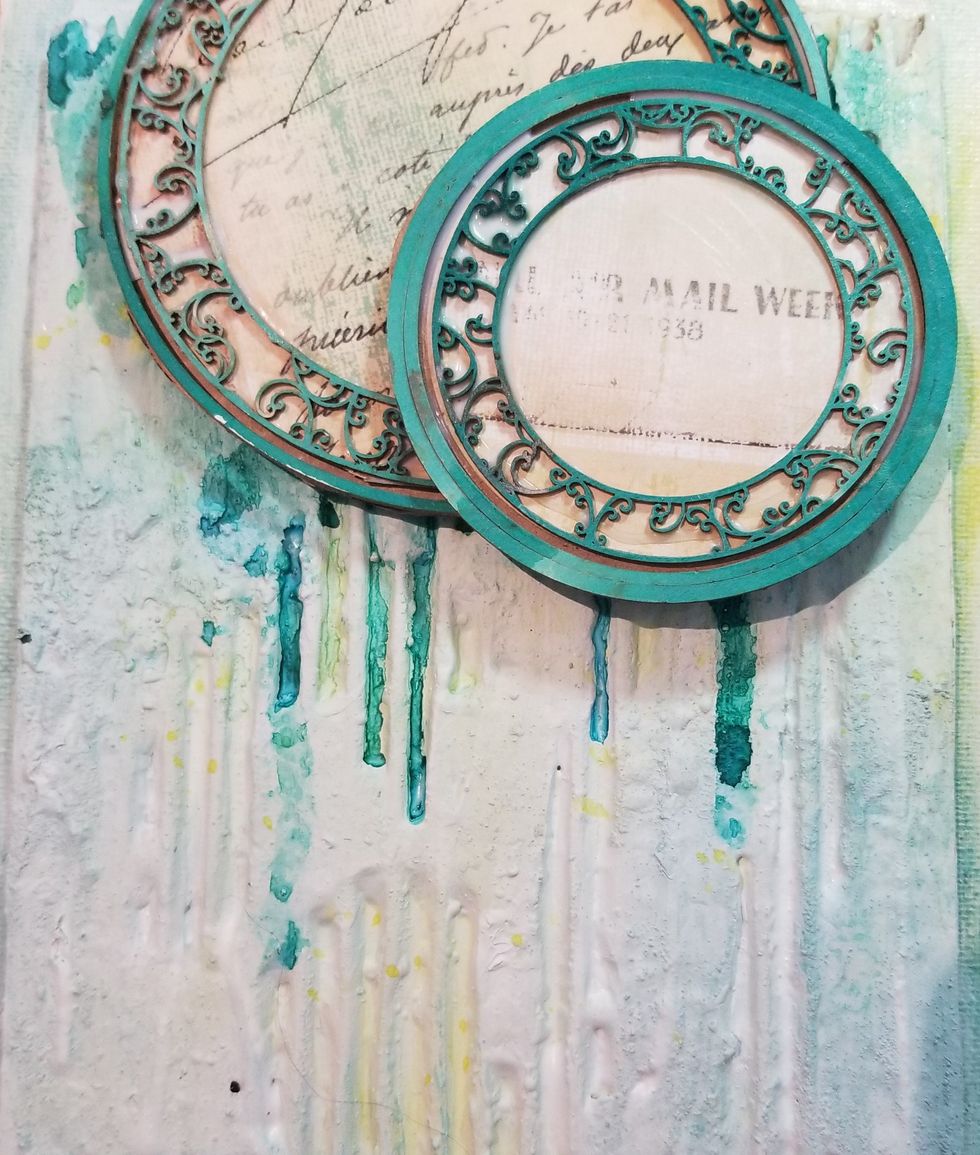 Once the gesso is try, add some peacock feathers spray and let it drip. You can use a baby wipe to dab off excess color. I sprayed some peacock feathers on the chipboard to add some color.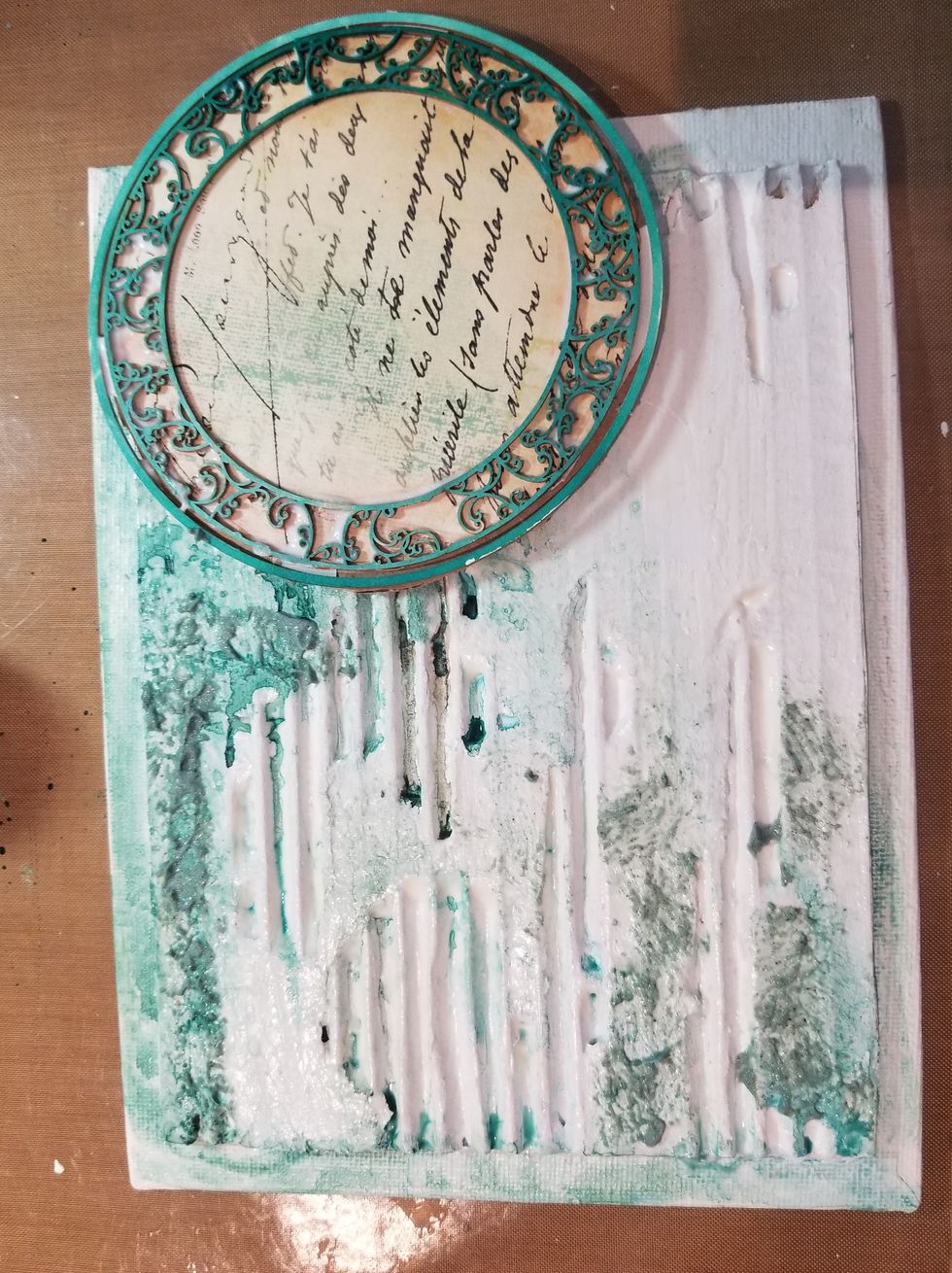 Determine where your catcher will go, add some color so it looks like it is dripping, I also added stone effects - patina to give it some texture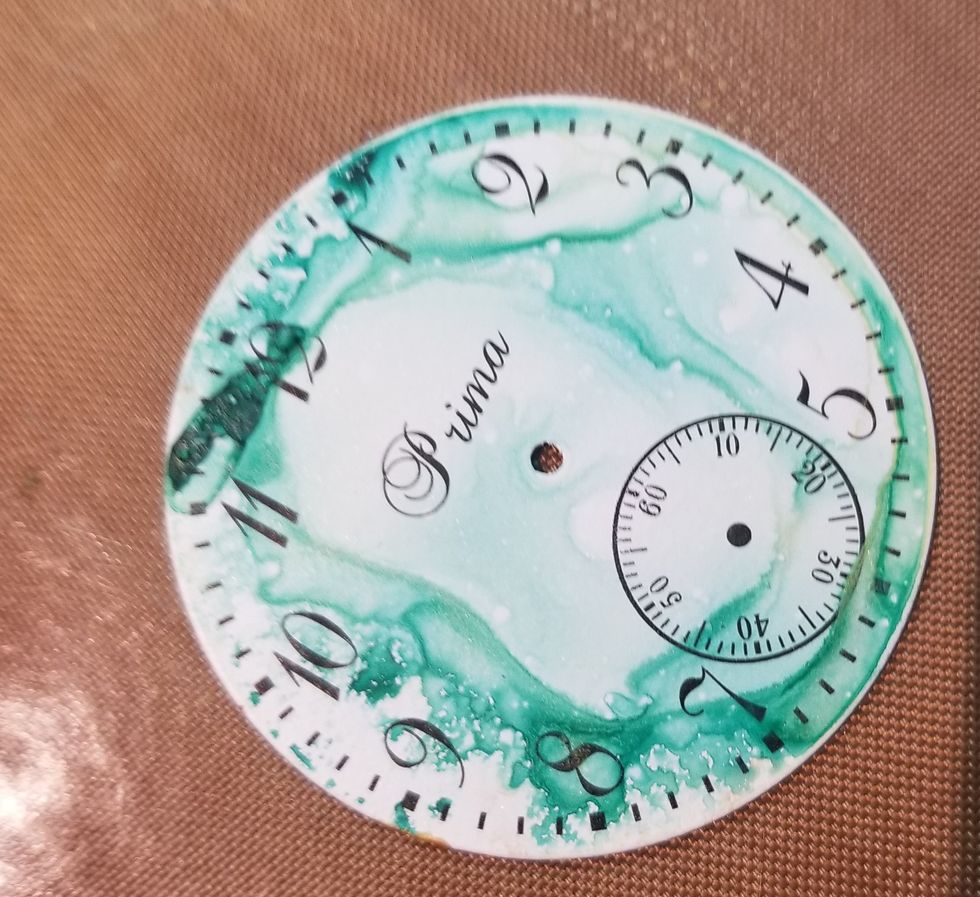 the metal clock piece i spray some peacock feathers on it, and heat set to dry. I like how it gave it that waterlook effect.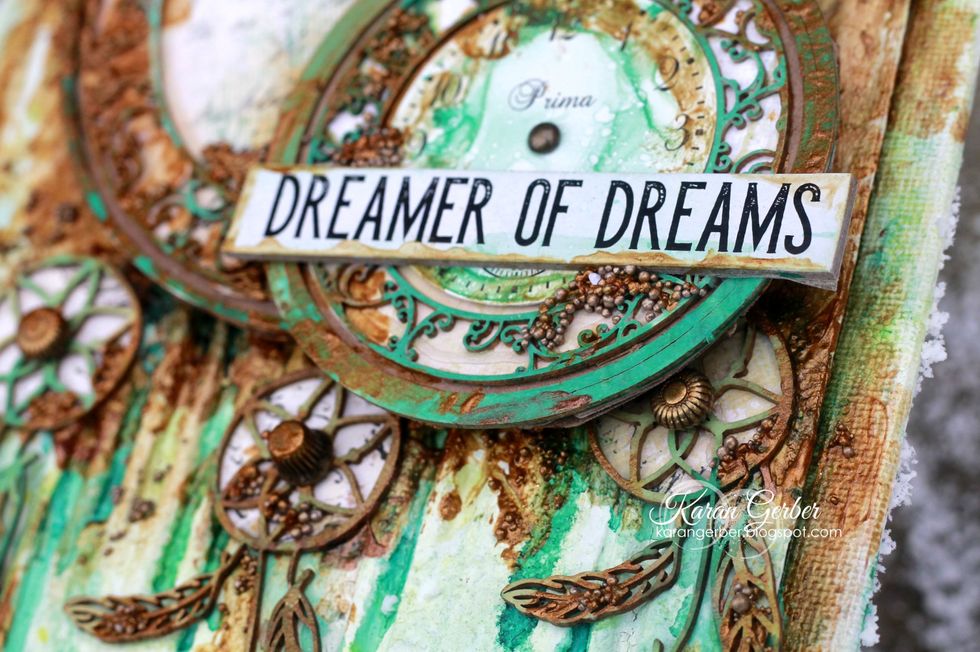 I added some Amber Rust to the edges and a brad to the clock face center and set my title ontop. I adhered some prills for added texture.
After adding my smaller catcher chipboard i wanted to add some shadows under the larger circles to add depth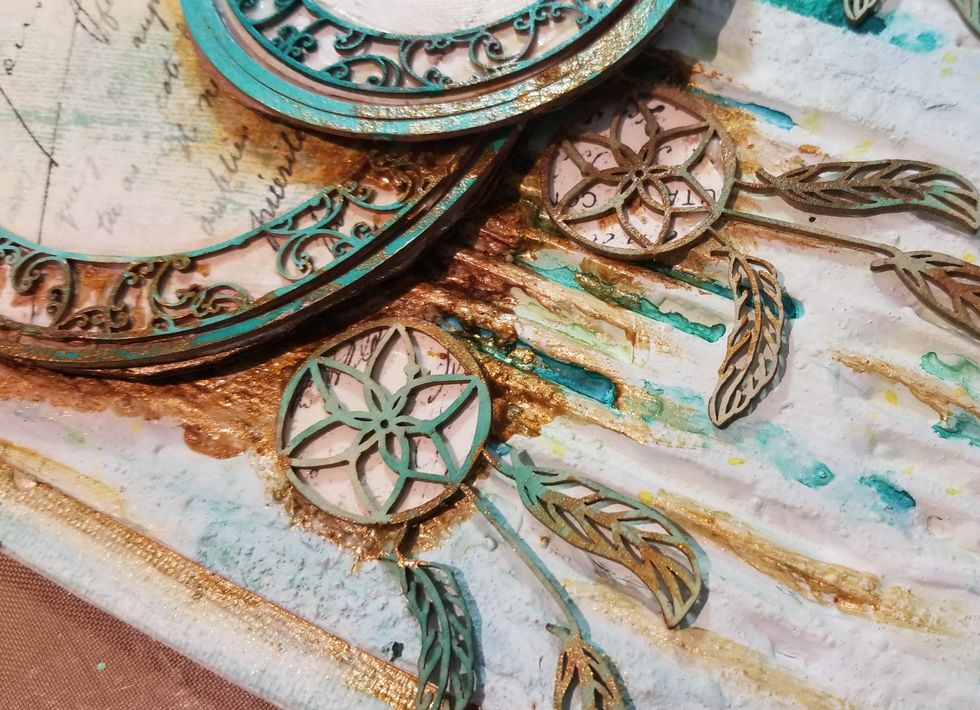 I dabbed i some warm colorations spray and minx Decadent just at the edges of the large circle chipboard pieces and heat set to dry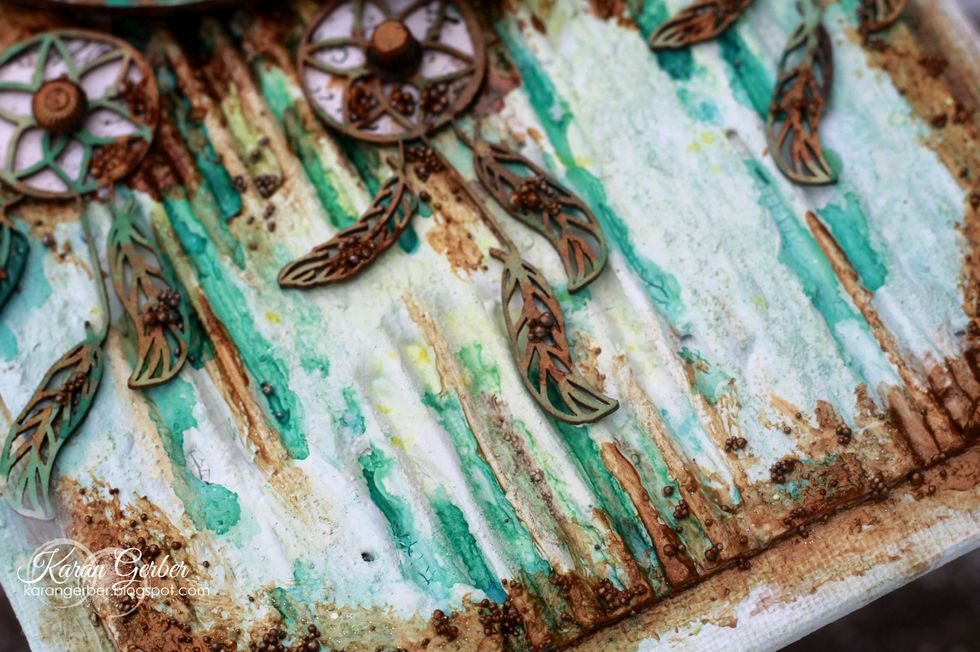 I added some decadent minx to the areas of the smaller catcher chipboard to add shadows. I glued some prills and metal embellishments to the center of them and dabbed them with Amber Rust.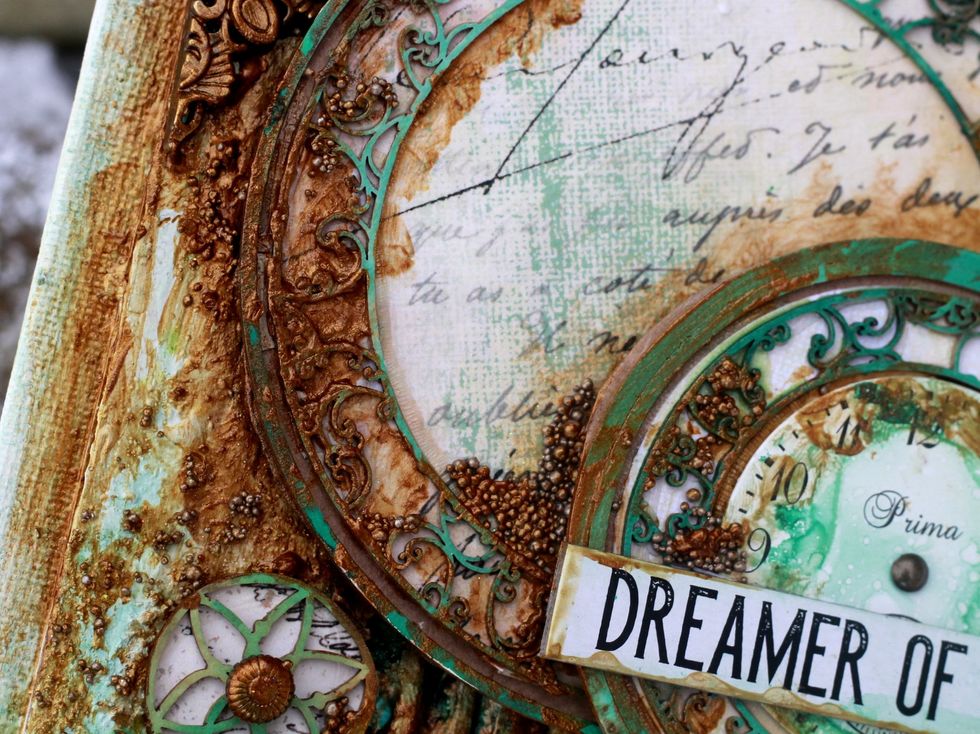 I love the Amber Rust and added it to the chipboard and created shadows, i colored the prills and dabbed in some peacock feathers to give them a patina look.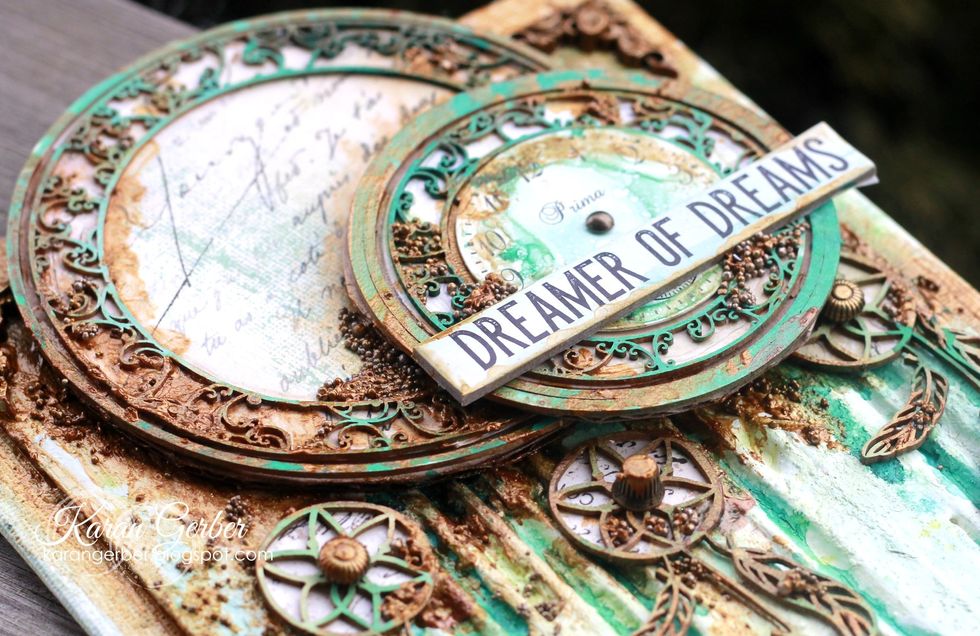 I went back and added more Amber Rust, have fun playing with these fabulous products.
The creator of this guide has not included tools
Art Anthology
Art Anthology is a manufacturer of dimensional mediums.\n\nCome chat with us in our Facebook Group: Art Anthology Adventures in Art