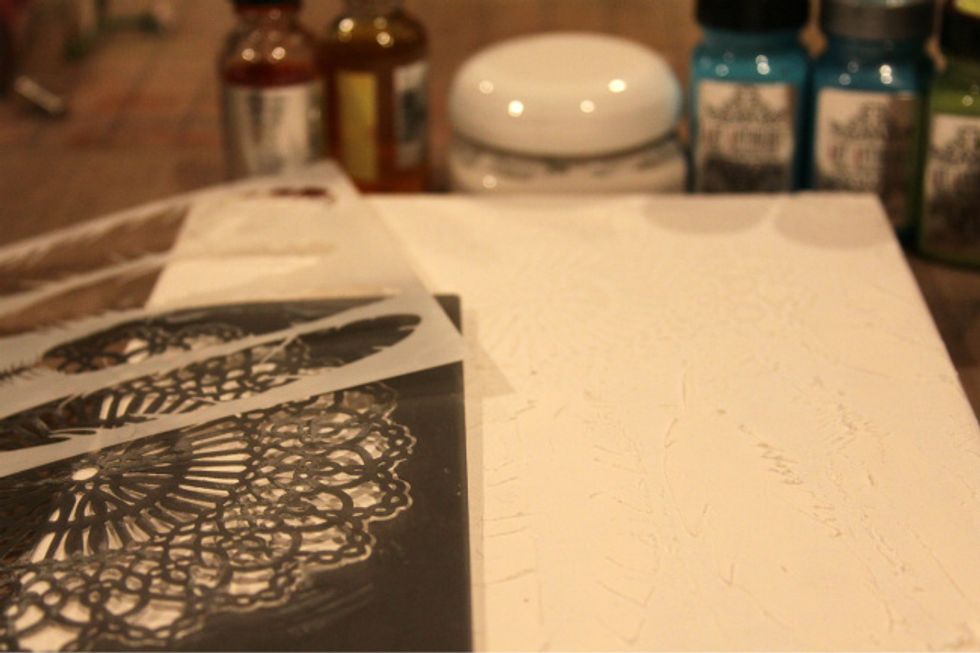 Using Art Anthology Mud and stencils, spread mud through stencils onto canvas and let dry. Apply Gesso to whole canvas.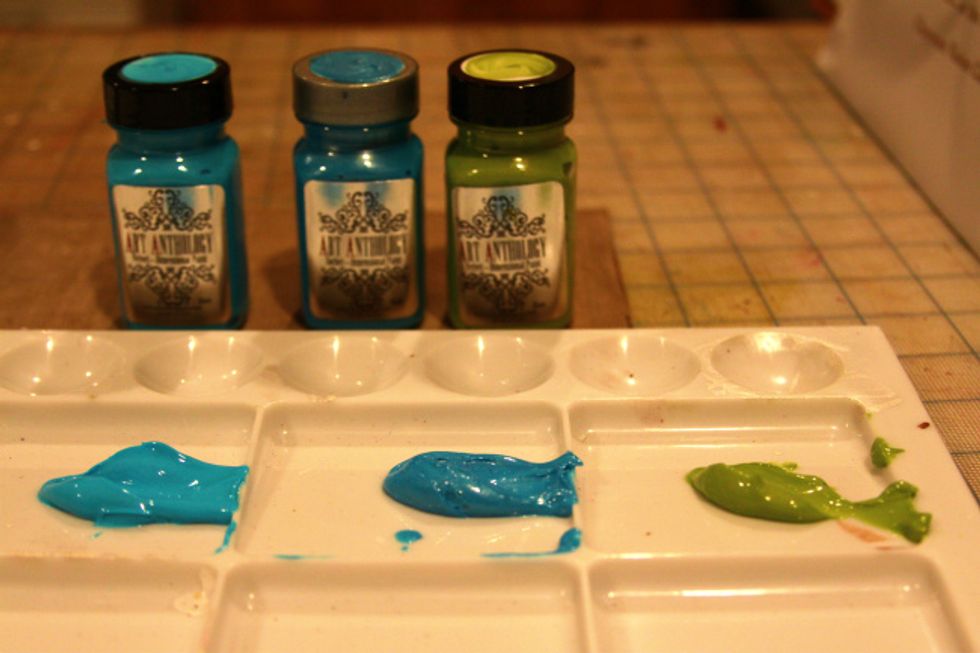 Using Sorbet and Velvets add some to a palette and thin with water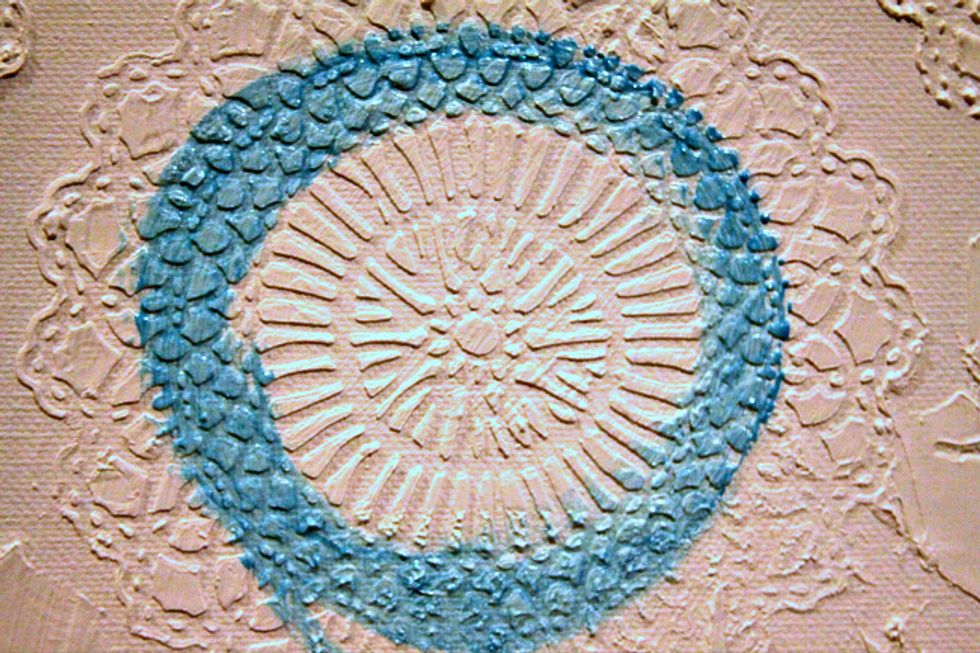 Using your paint brush start painting stenciling in a circular motion onto doily.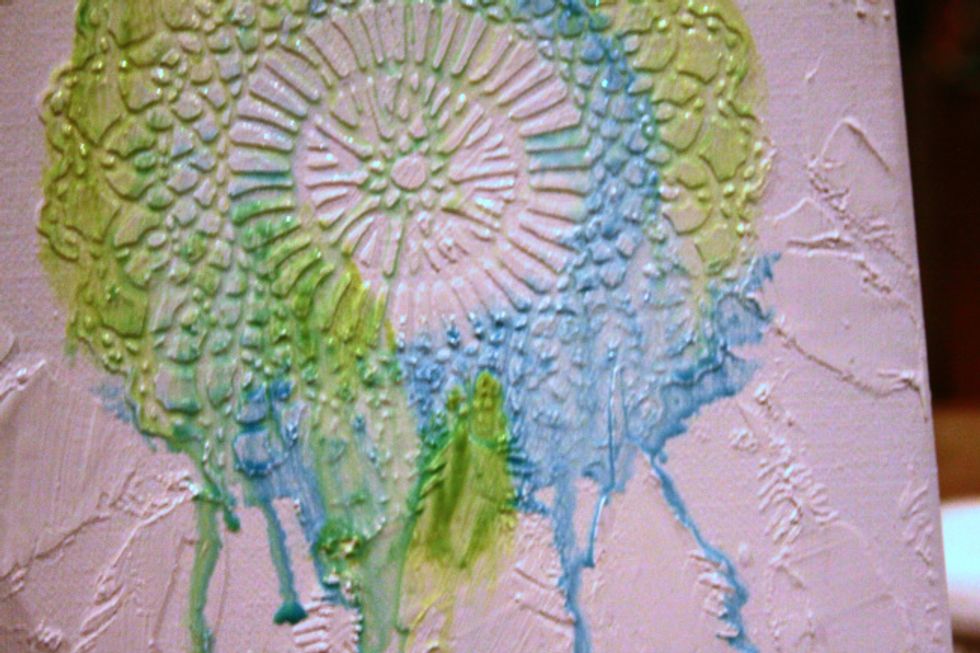 Add colors as shown and spray with water bottle. Let the watery paint run down the canvas
Continue until the canvas is all painted with all the colors.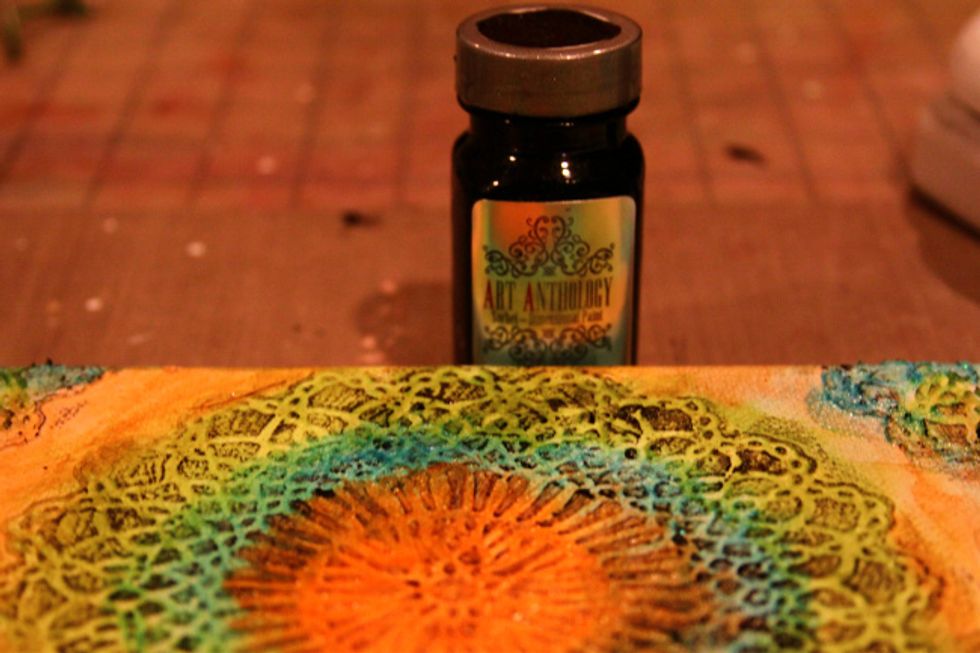 When your canvas is painted , using your finger rub Velvet Black Leather Jacket over some of the raised areas to highlight.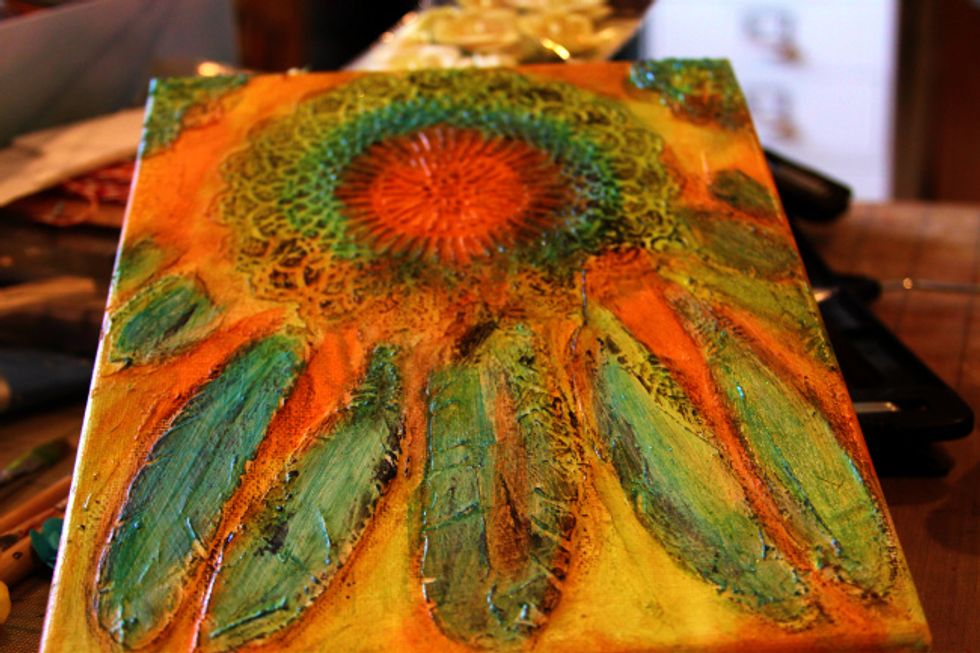 This is what your canvas should look like after adding the Black Leather Jacket Velvet.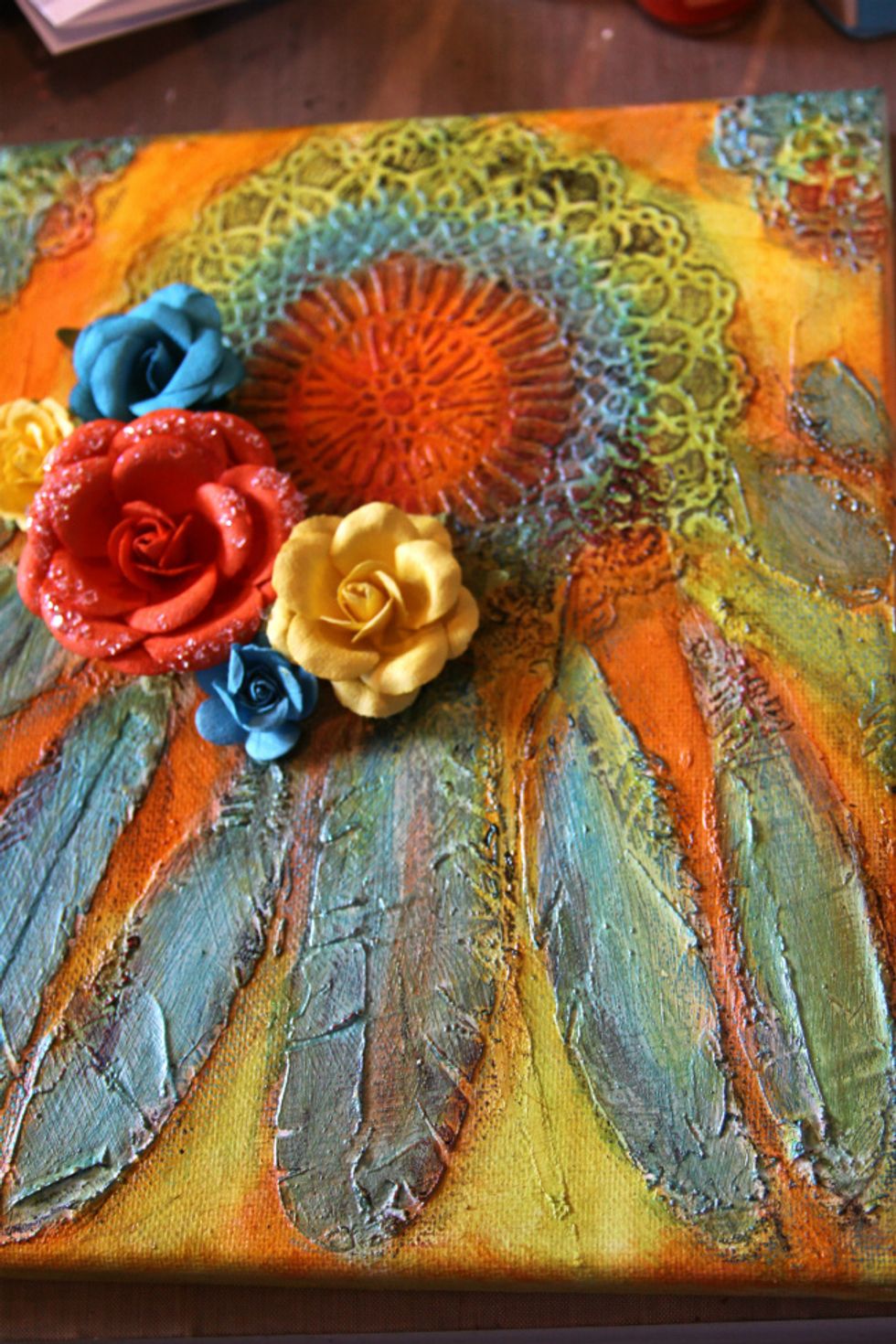 Start adhering your embellishments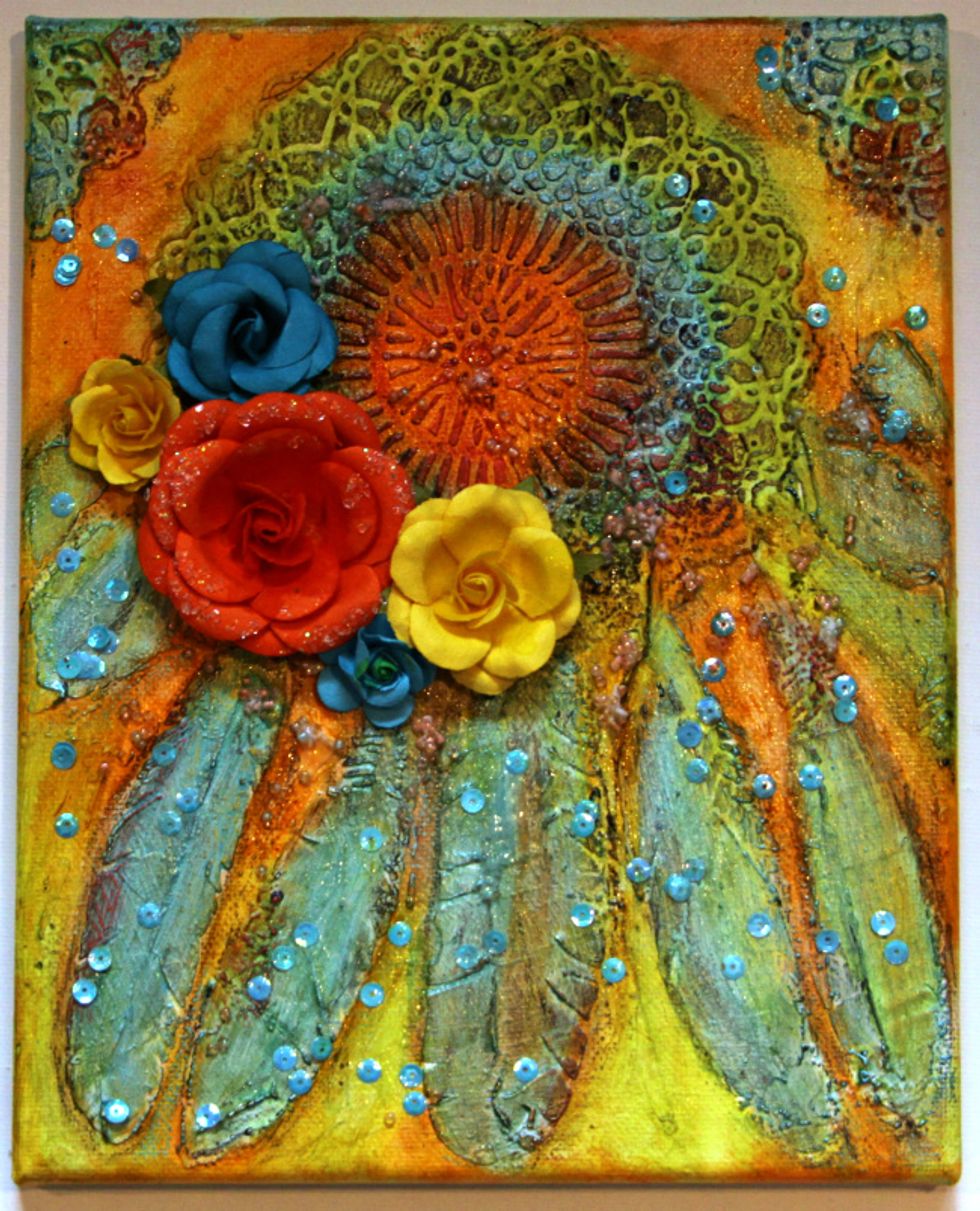 To finish this off I added some seed beads and sequence with gel Medium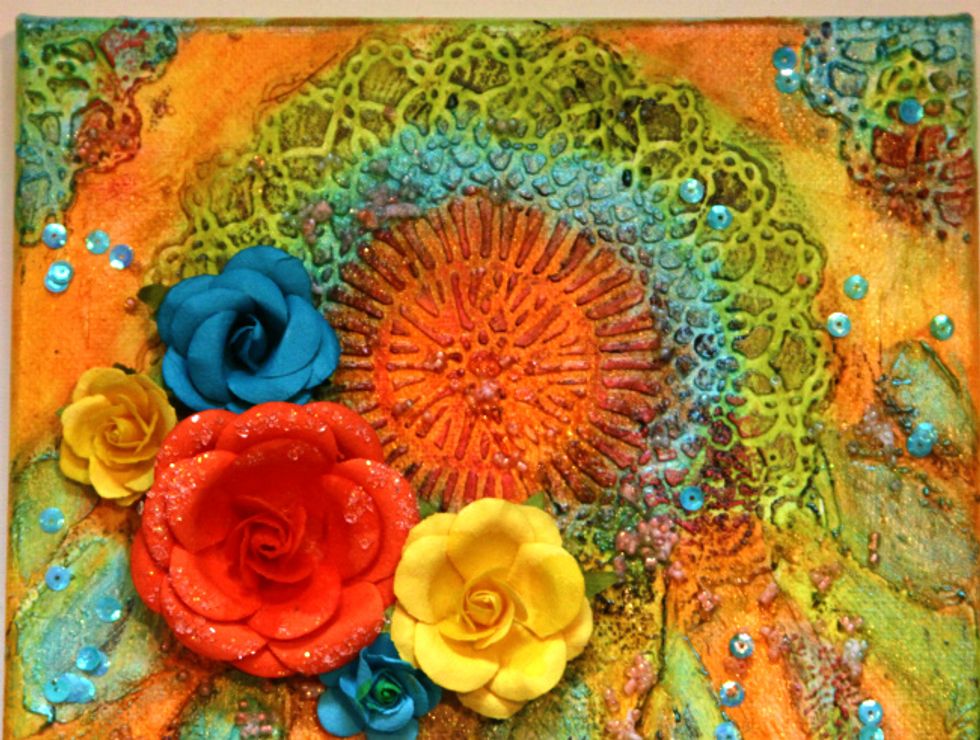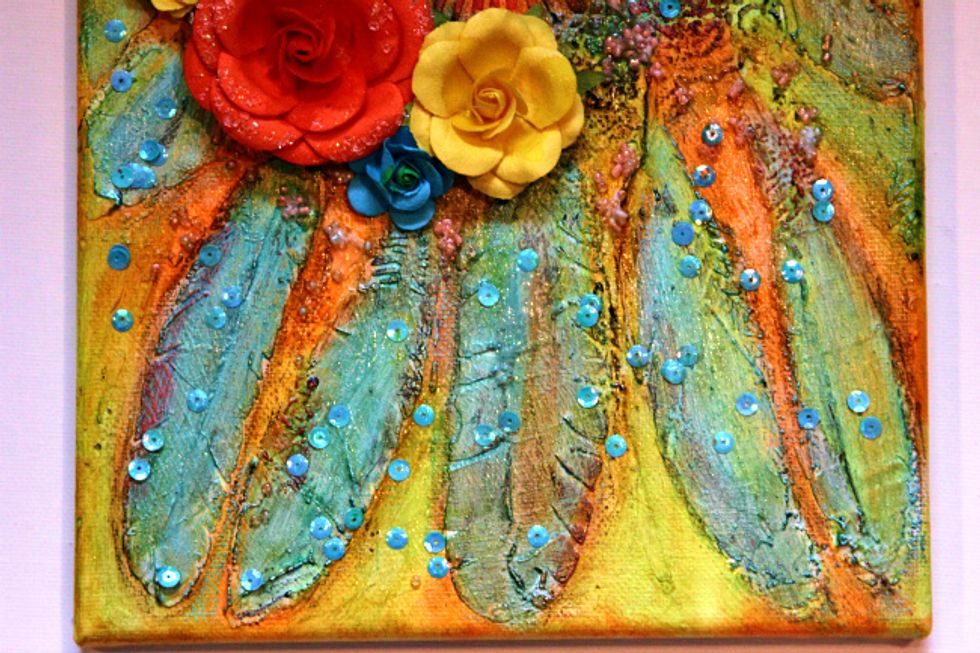 Gesso
Art Anthology Mud
Art Anthology Velvet - Limeaid
Art Anthology Velvet - Aloha
Art Anthology Sorbet - Baby Blue Eyes
Art Anthology Sorbet- Black Leather Jacket
Art Anthology Minx - Allure
Art Anthology Minx - Radiance
Coordinating Embellishments
Doily and Feather Stencils
Canvas and brushes
Art Anthology
Art Anthology is a manufacturer of dimensional mediums.\n\nCome chat with us in our Facebook Group: Art Anthology Adventures in Art