How to create a dramatic card with block letters
Create a Dramatic Card With Block Letters
45
Cut black cardstock for a 5" x 7" card base then round off the right hand corners.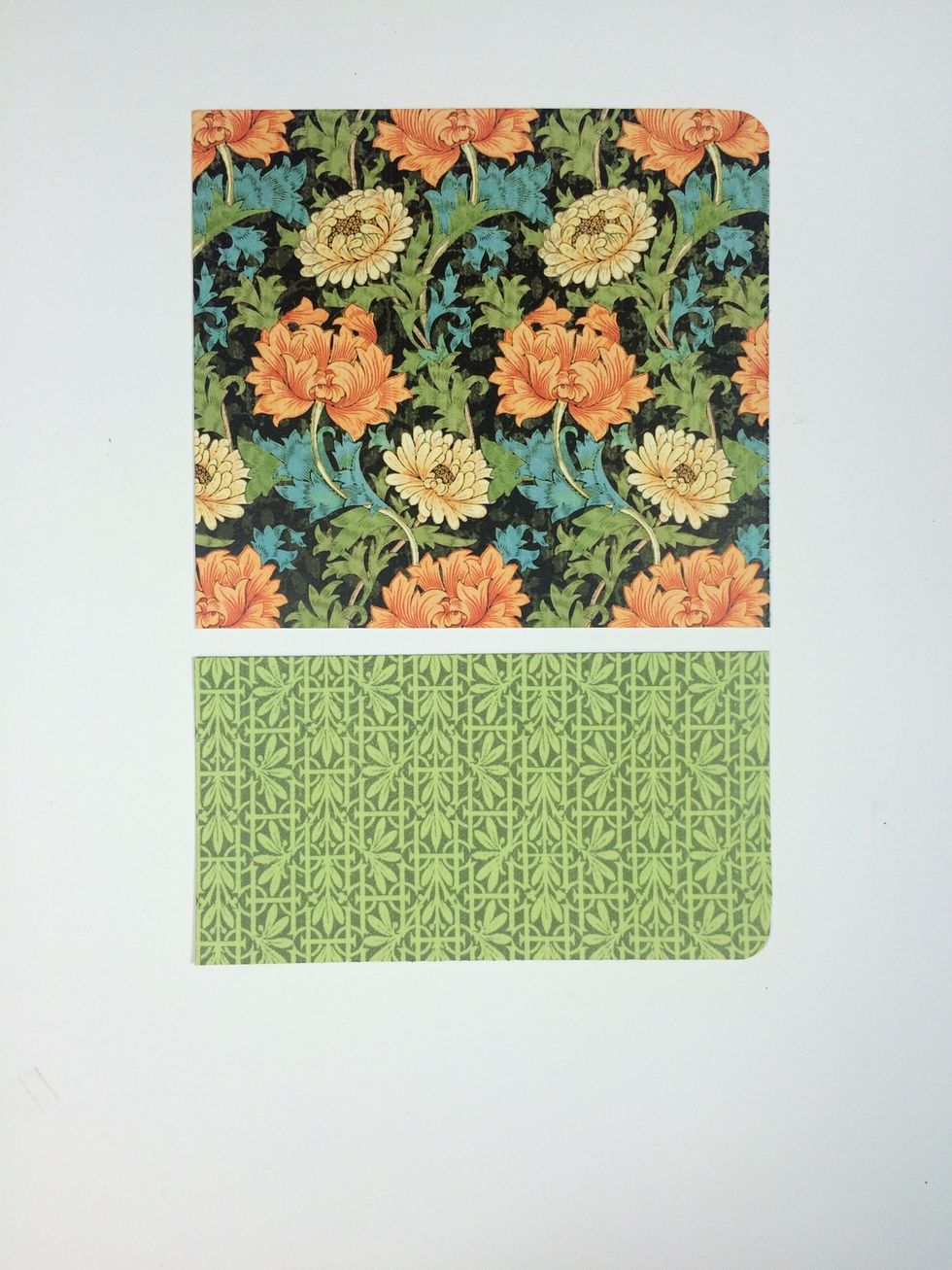 Cut floral ("Decorative Flourish") 4 3/4" x 4 1/4" and round off the upper right corner. Cut the green ("Natural Beauty") 4 3/4" x 2 1/2" and round off the lower right corner.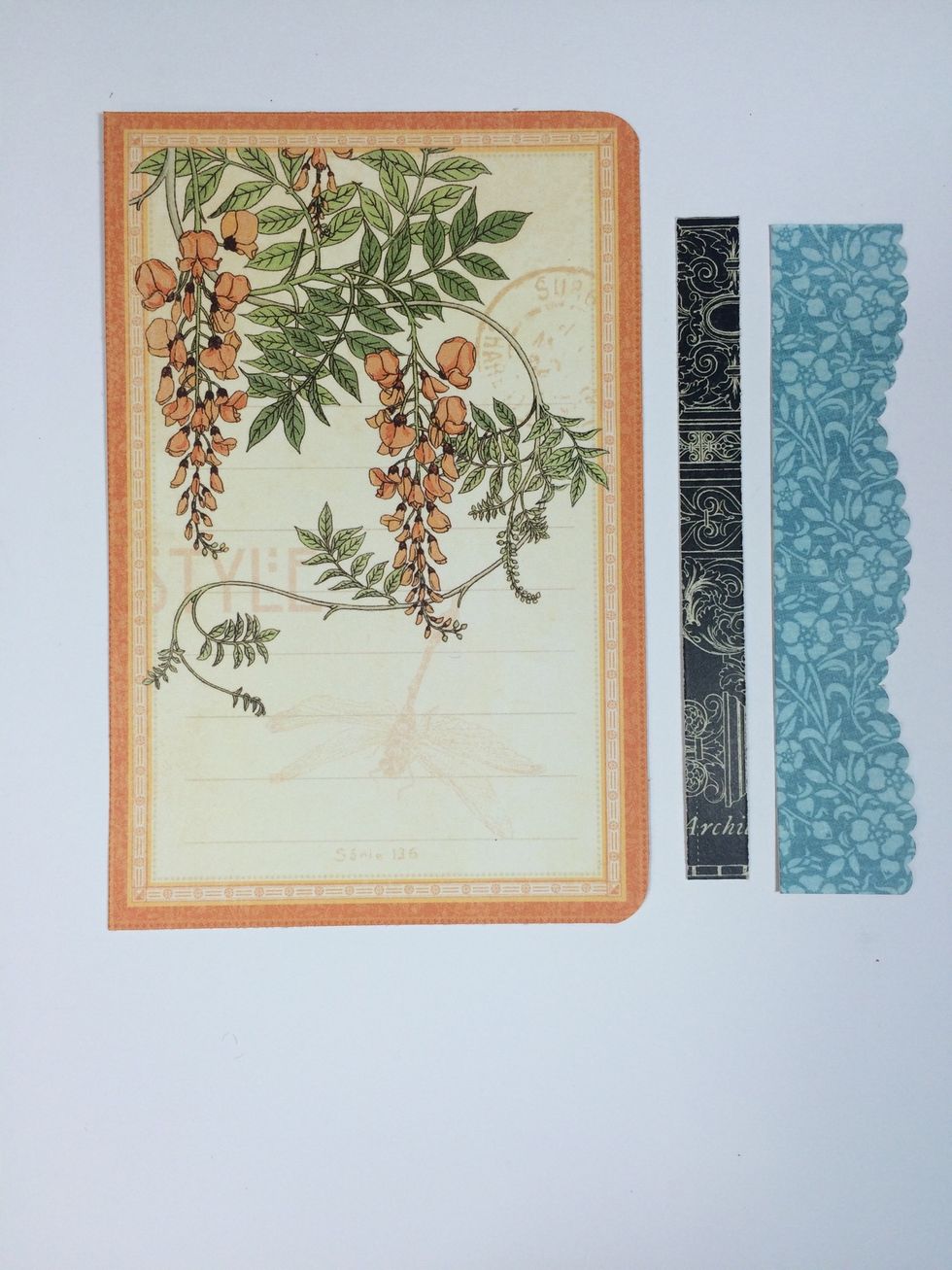 Cut apart the large image from "Attention to Detail" 4" x 6". The black strip ("Craftsmanship") 4 3/4" x 1/2", and the blue ("Decorative Flourish") 4 3/4" x 1 1/4" then punch a decorative border edge.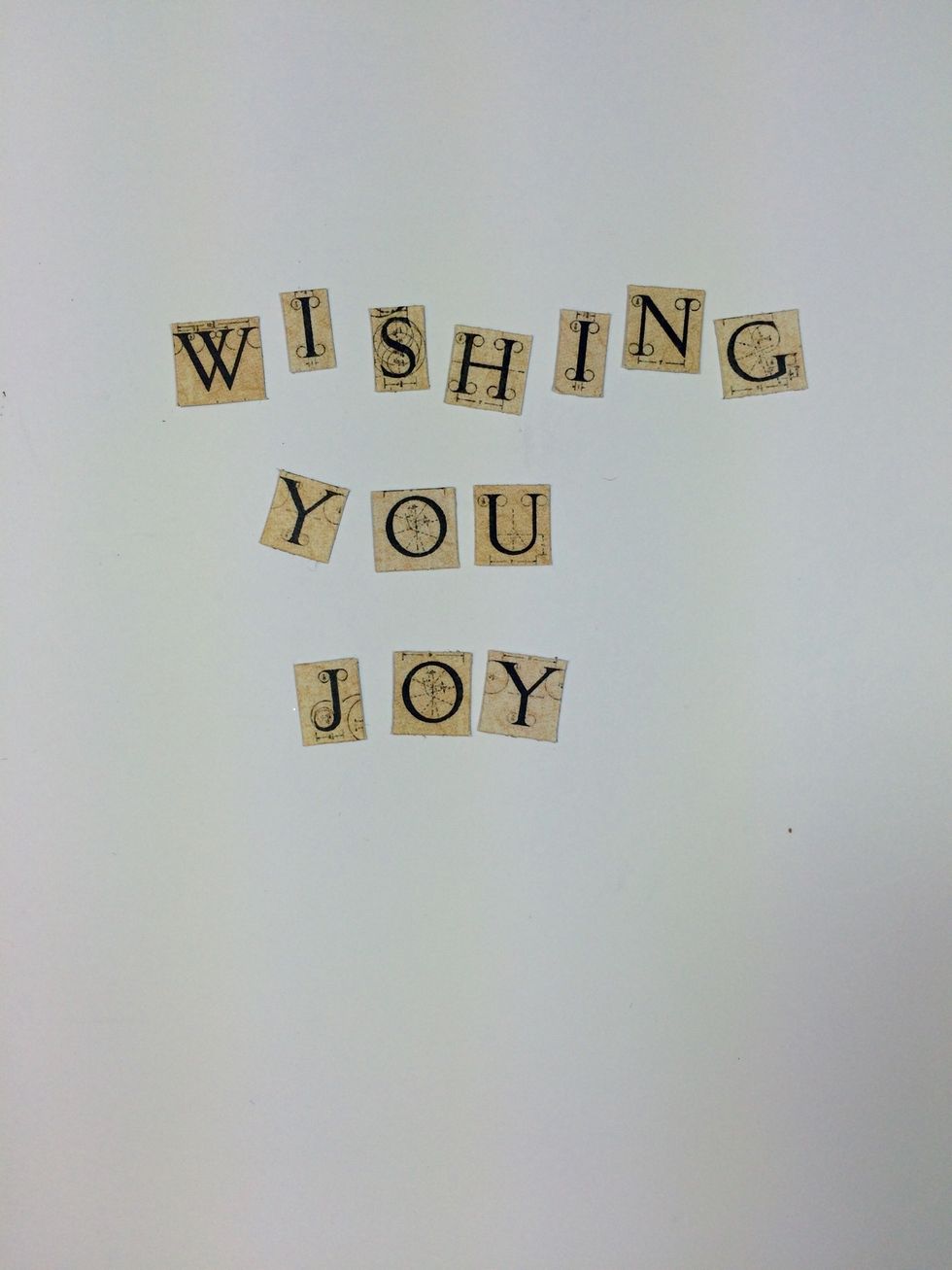 Cut out the letters you desire from the "Craftsmanship" page. I also cut out Happy Birthday for the inside. (You could use stickers for this step if you don't have this paper.)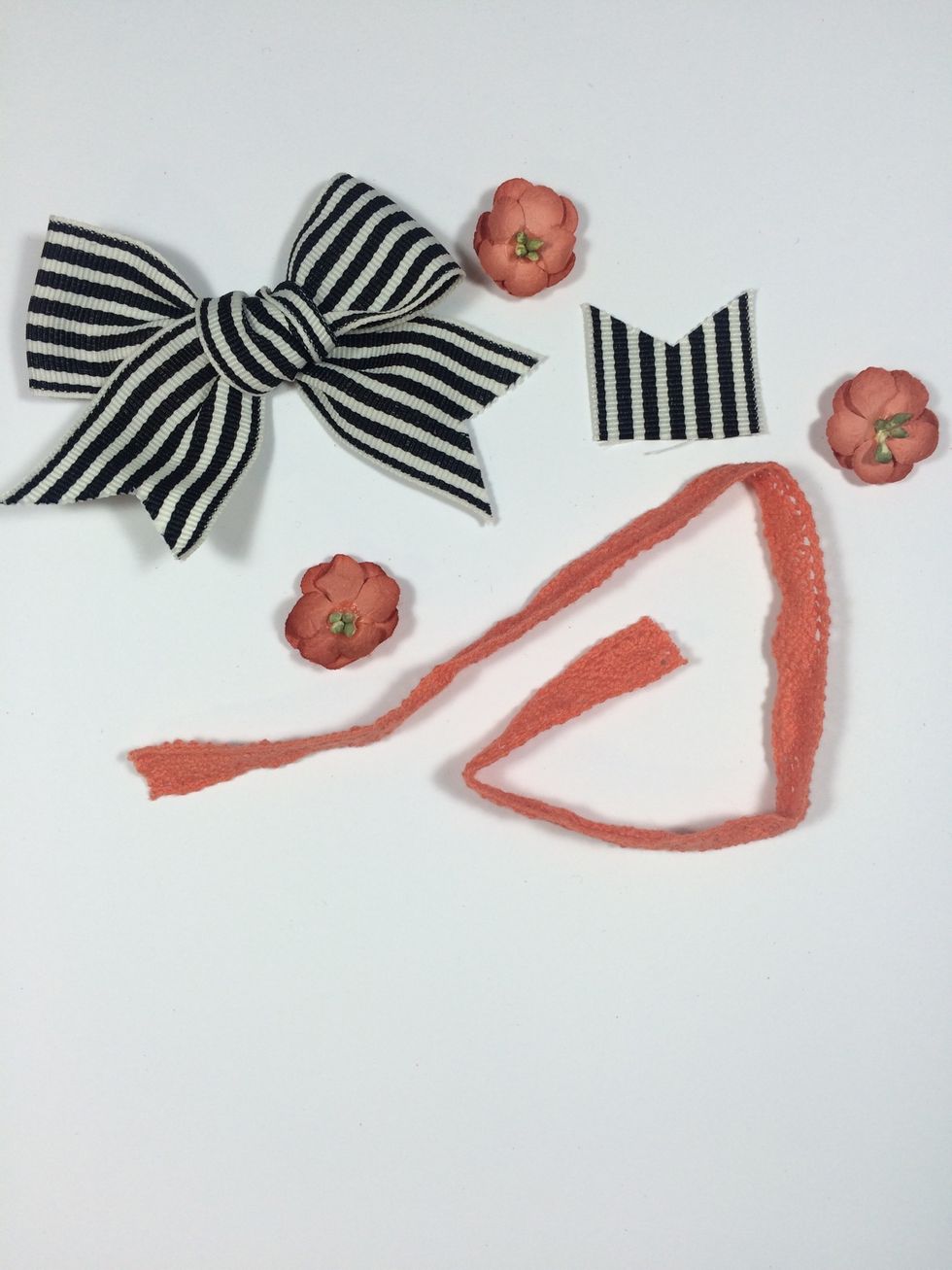 Pick some trims and flowers.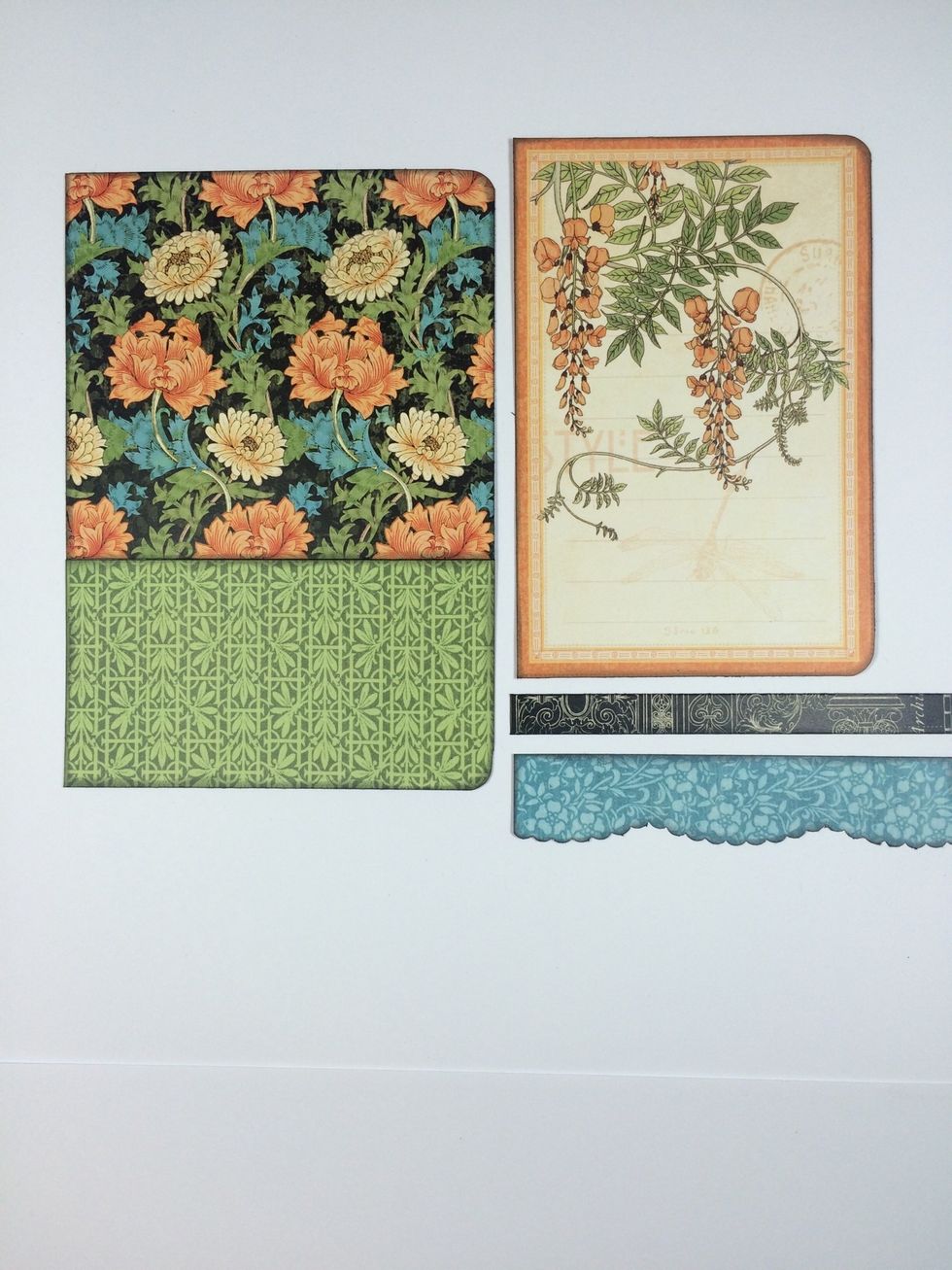 Ink all papers' edges with black ink on a blending tool. Use clear tape to tape the two main papers together on the back side. (Also, you'll notice I rounded the two corners on the 4" x 6" cut-apart.)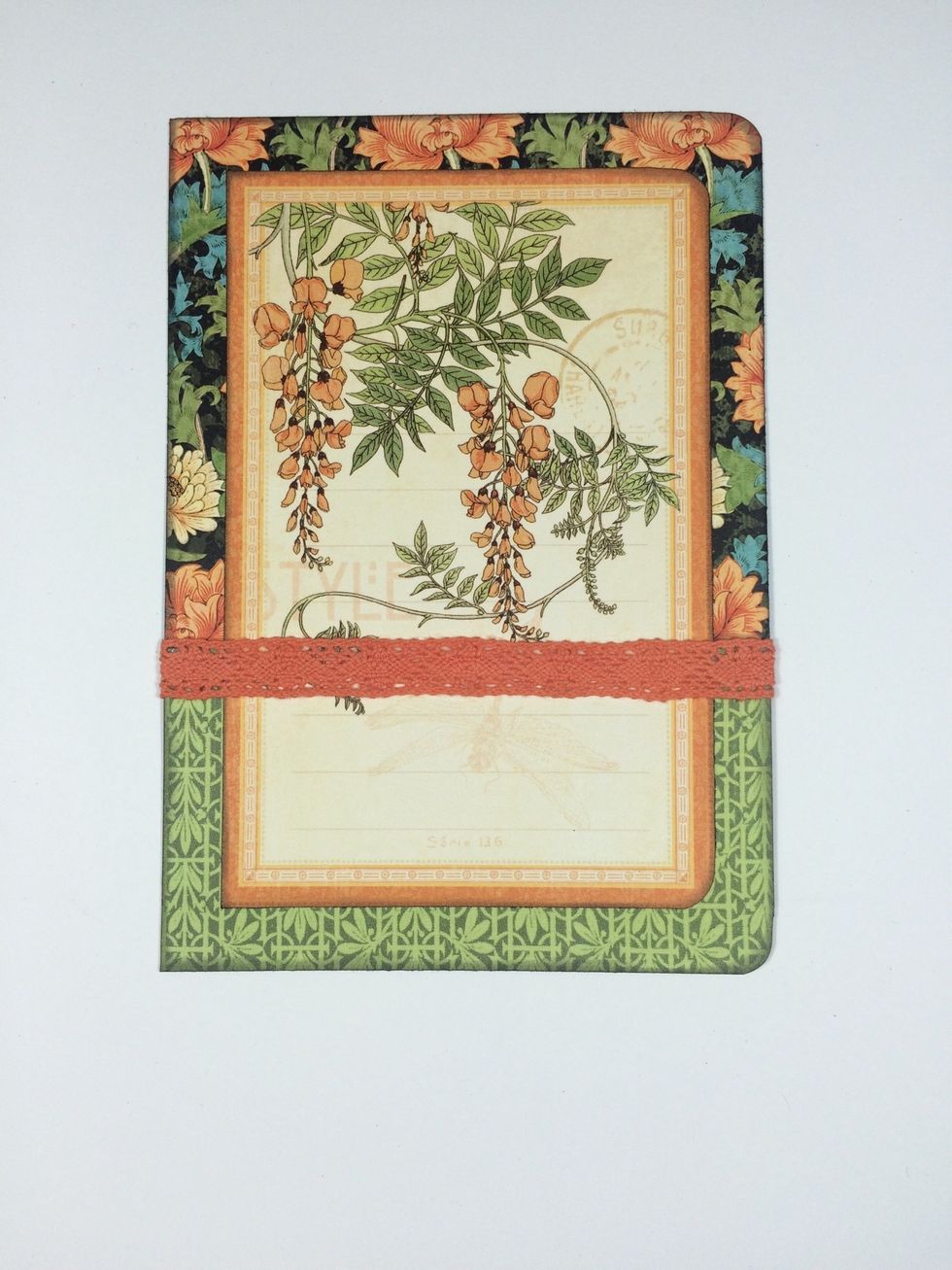 Adhere the 4" x 6" cut-apart to the center then some lace trim across the seam and fold over excess to the back.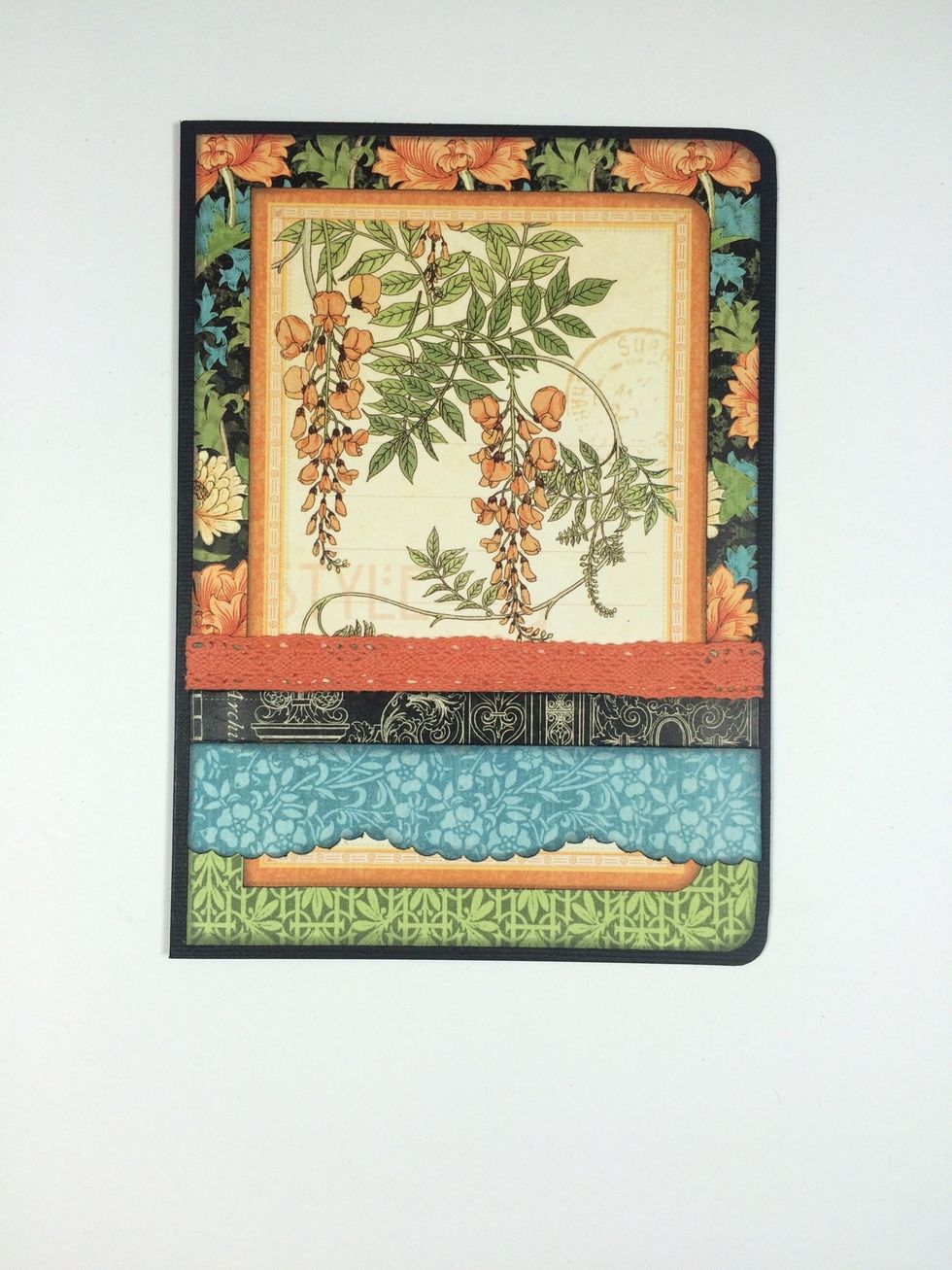 Add the black strip, then the blue decorative border piece. Adhere this unit to the black card base.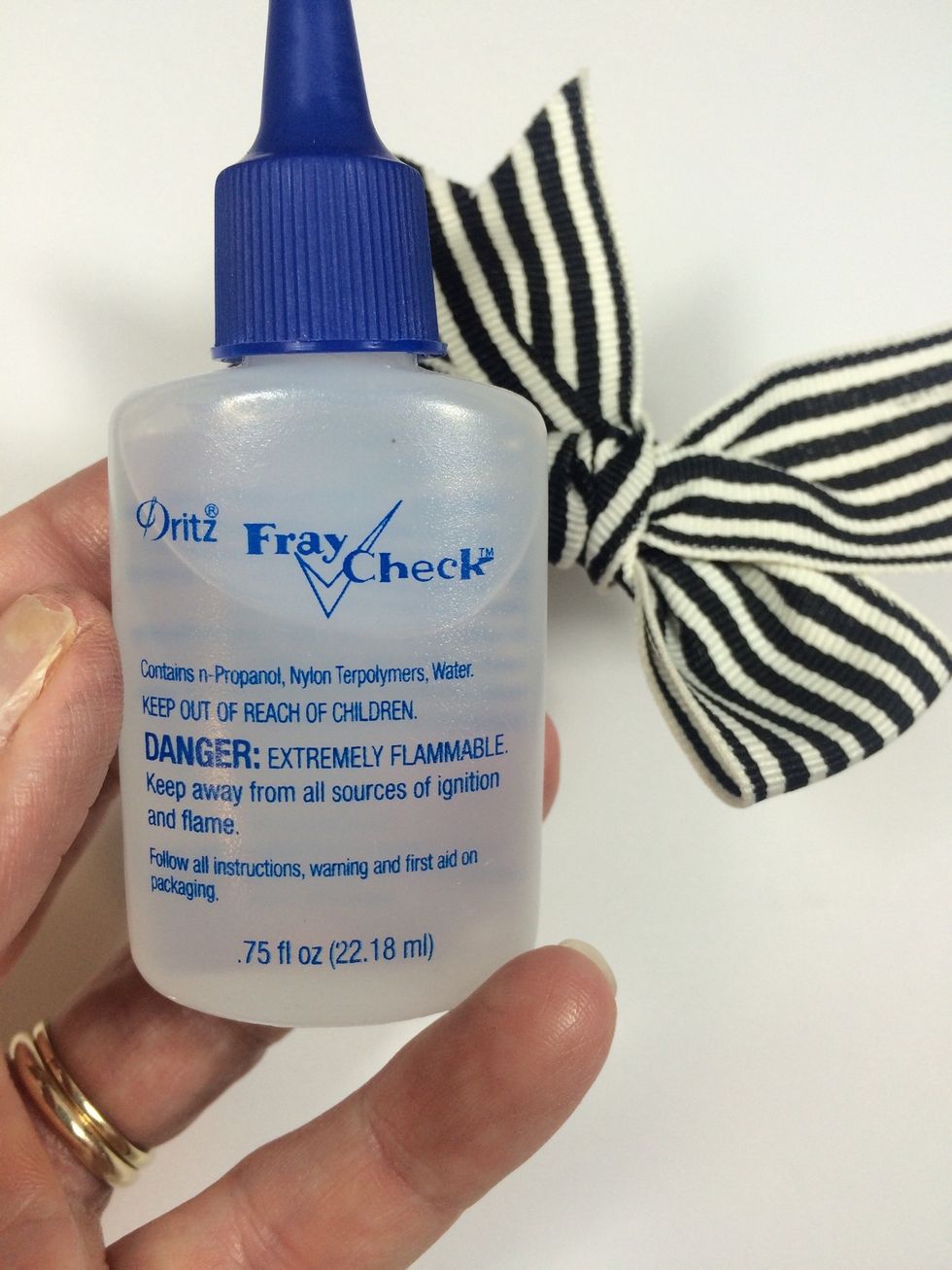 Tie a big bow, cut away a v-notch from the two tails then add some Fray-check to the raw edges so they don't fray.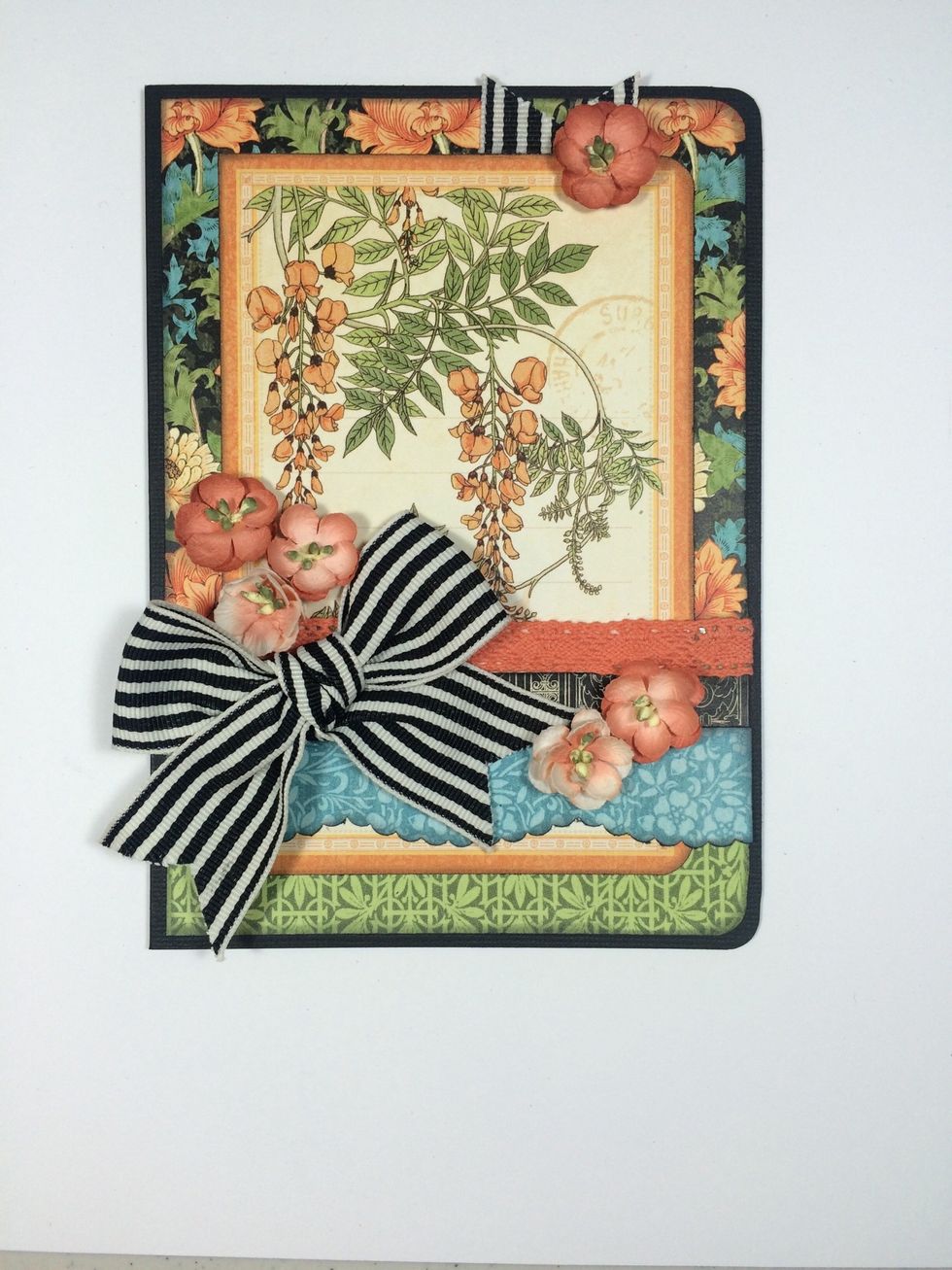 Use strong tacky glue or Fabri-Tac to adhere bow and small flowers as desired. I also added another small bit of striped ribbon in the upper right corner.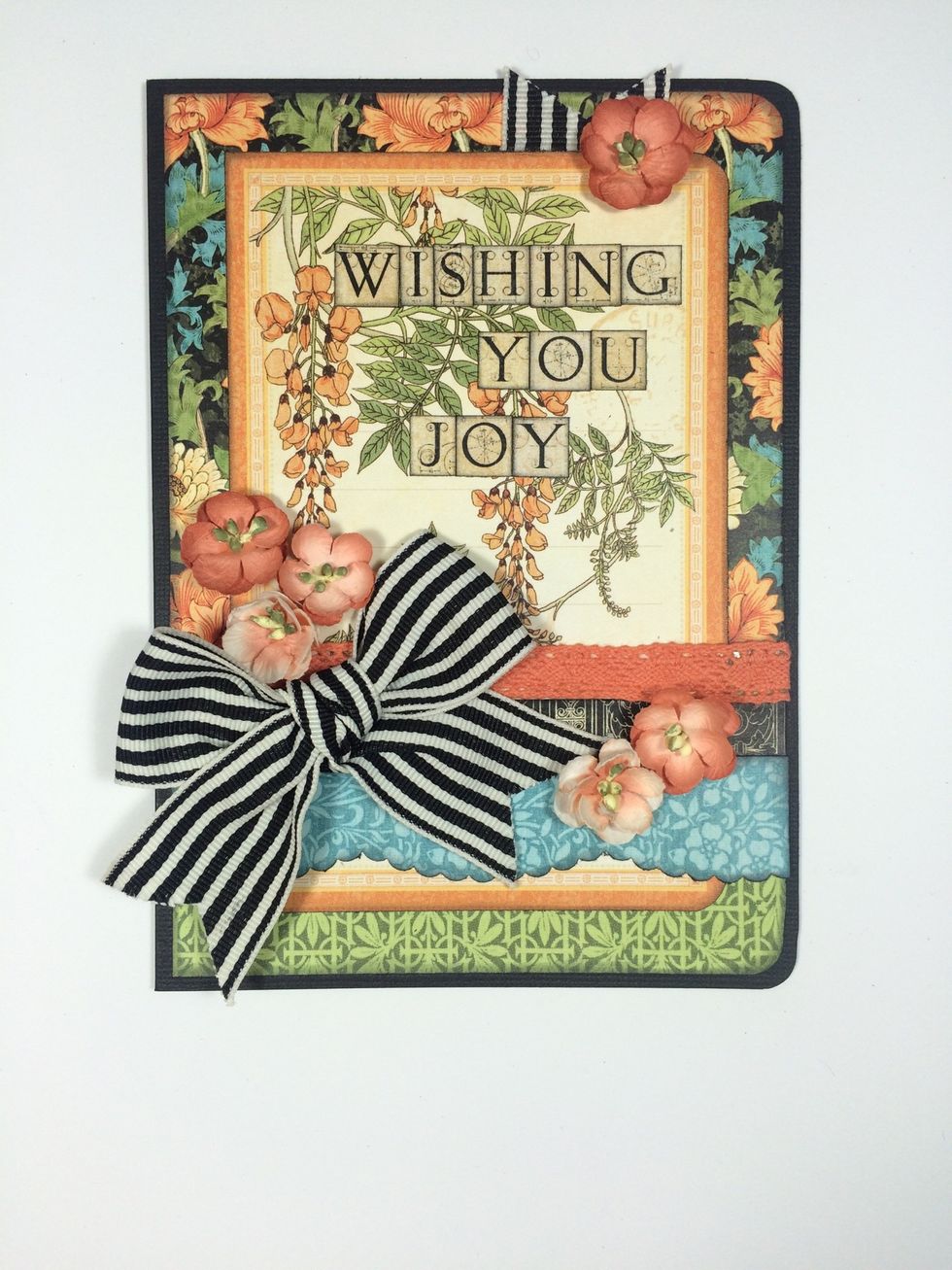 Adhere the block letters to the card front. See how they don't stand out very well?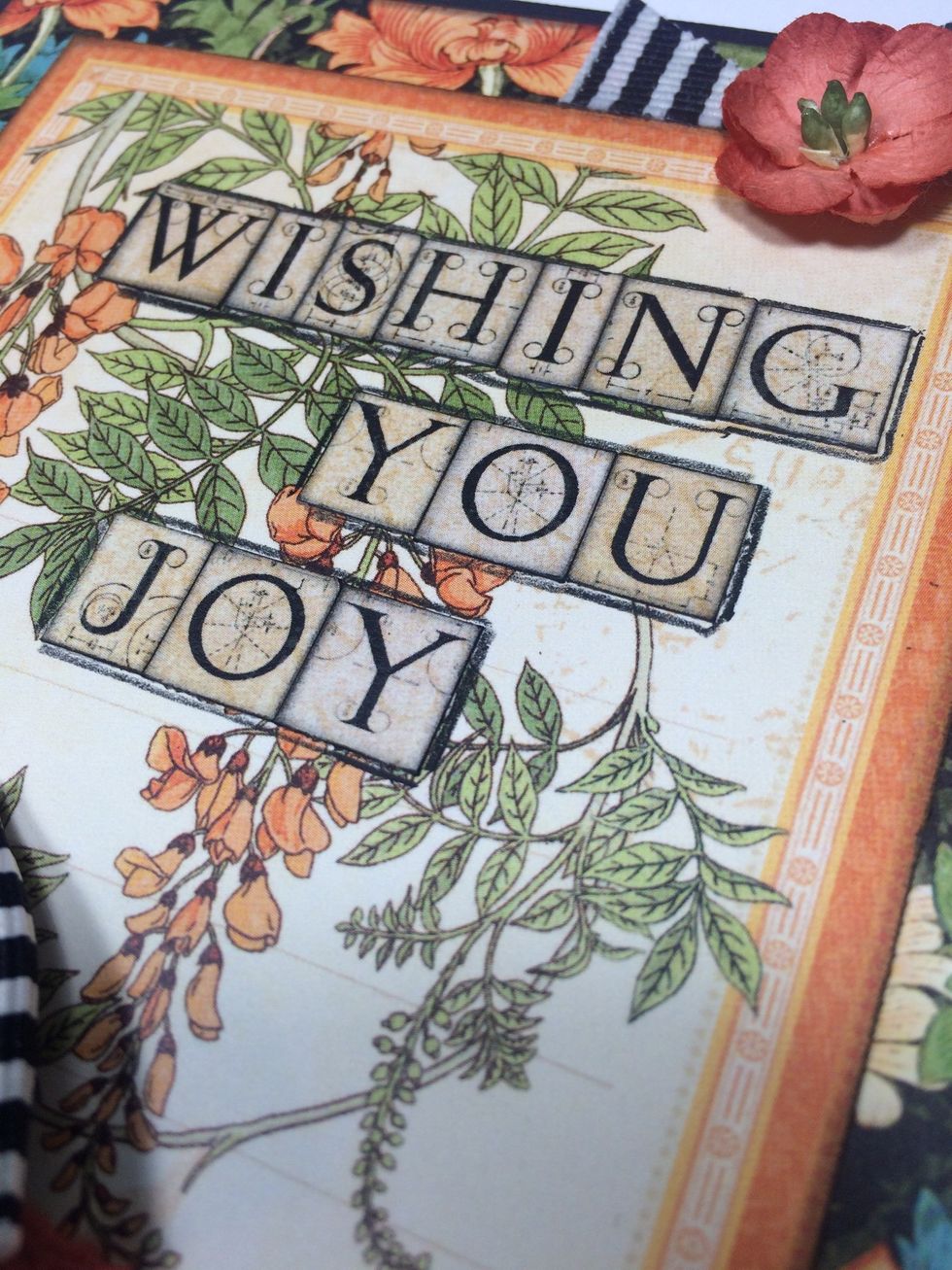 Trace the letters with a black watercolor pencil. I used a Stabilo pencil from the art store.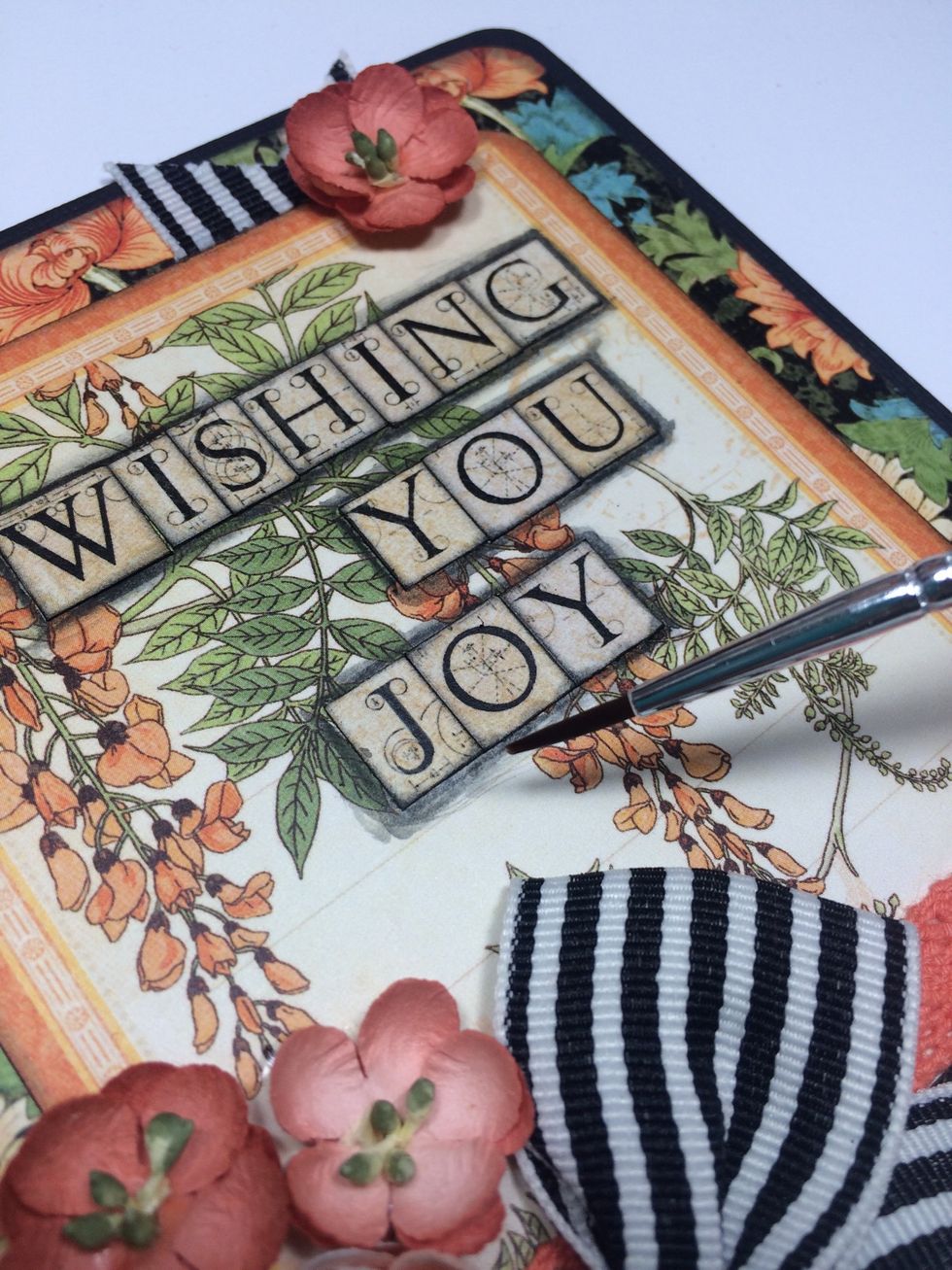 Wet a small (#4 size) paintbrush with water and wash over the black penciling to give a smoky shadow effect.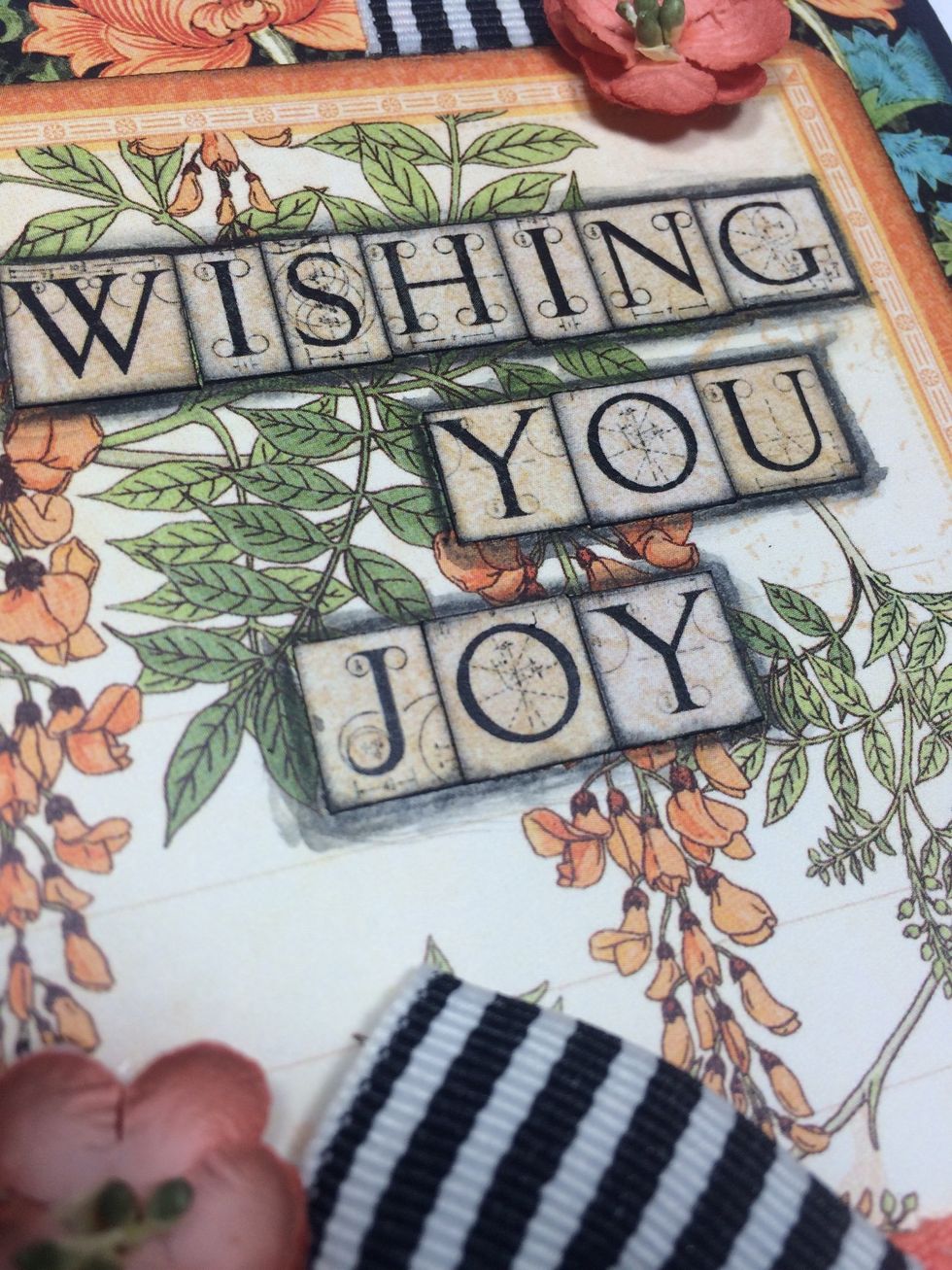 Now the letters really stand out.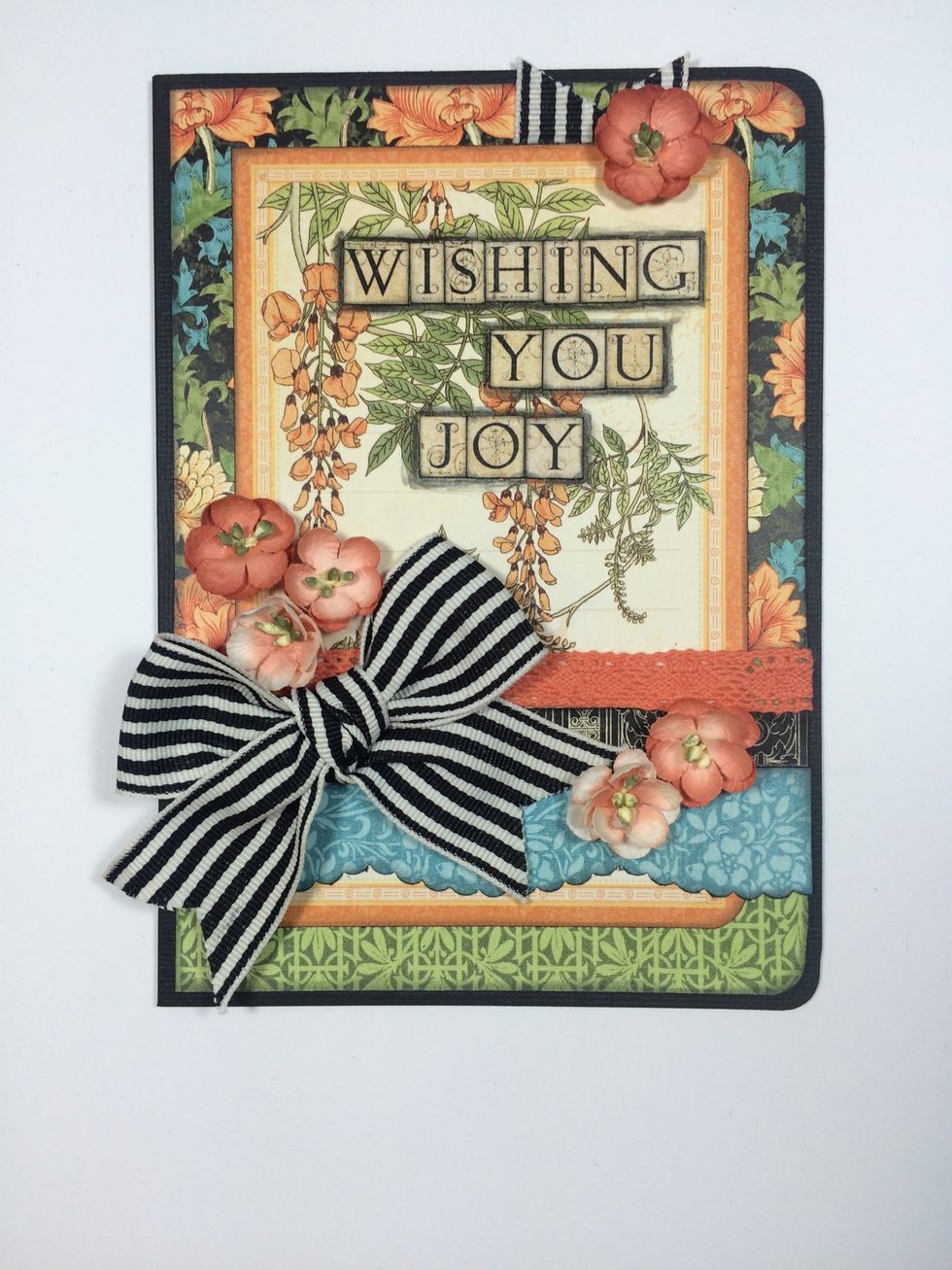 See the difference between this one and the one in Step 11?
Use your leftover papers to create a beautiful inside to your card too.
I hope you give this dramatic effect a try on your next card or art journal page. Check out my blog for more creations & inspiration: AnnettesCreativeJourney.blogspot.com
Graphic 45 12" x 12" Artisan Style papers
Black cardstock, Core'dinations
Peacj Forget-Me-Nots, Petaloo
Crochet lace trim, Petaloo
1.5@ wide black /ivory striped ribbon, May Arts
Black Soot Distress Ink and blending tool
Black Stabilo pencil
Paint brush and water