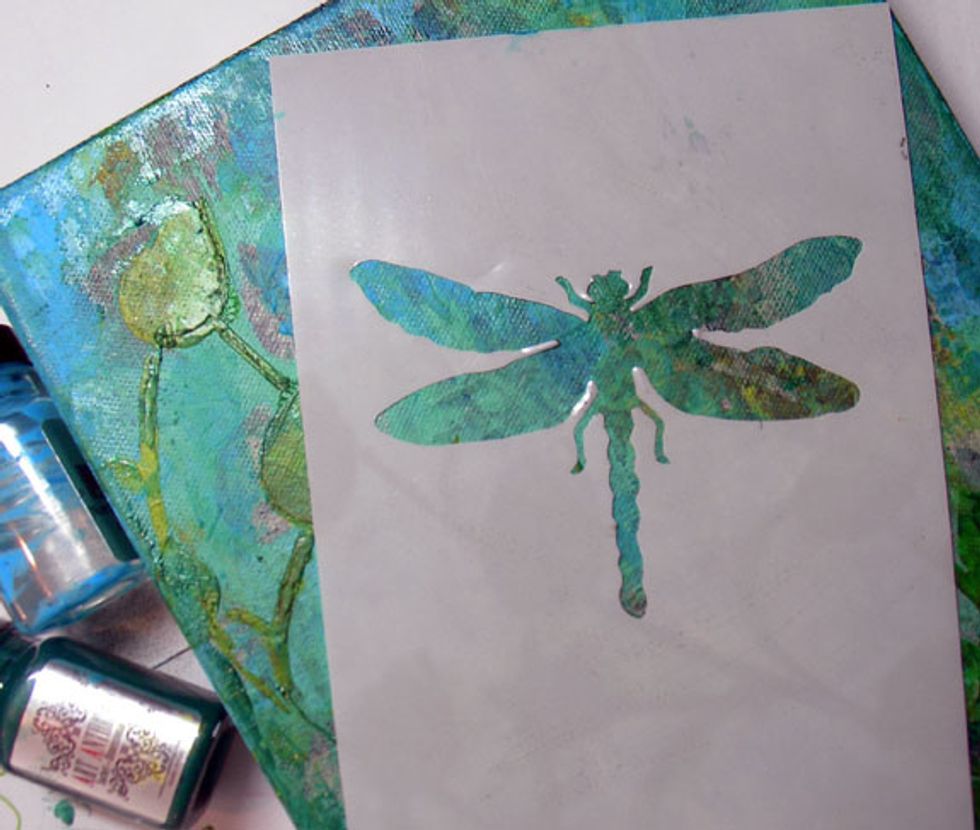 Using the stencil I made, I decided where I wanted to put it on my canvas.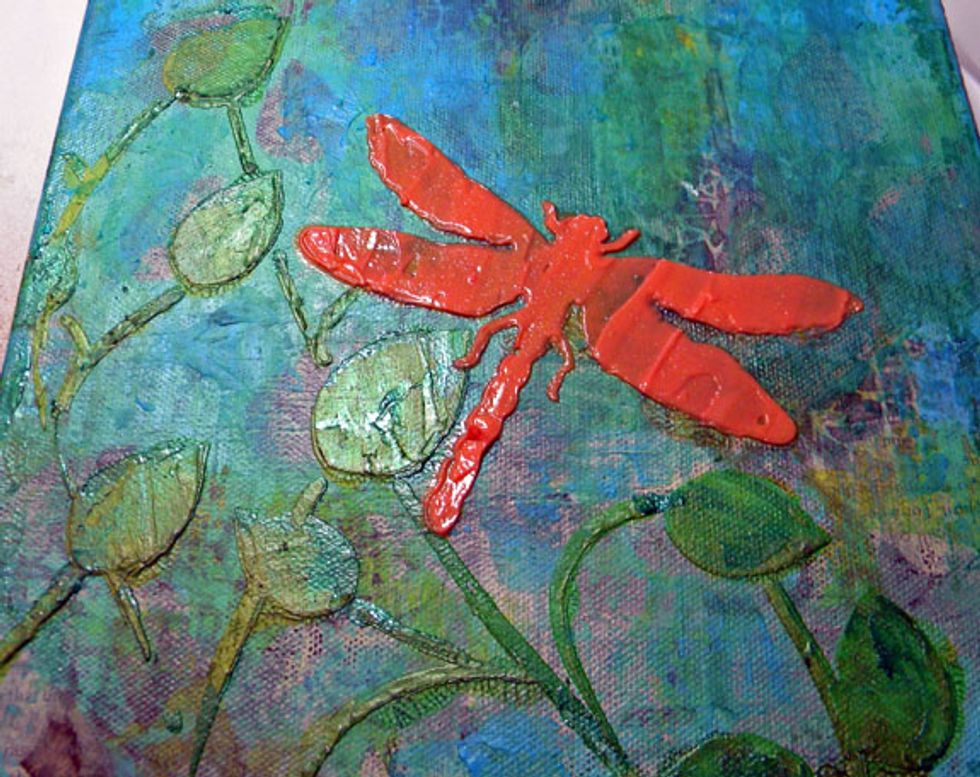 I tinted the Mud Texture Paste with Coral Sorbet and applied a thick coat through the stencil. I let it dry completely before the next step.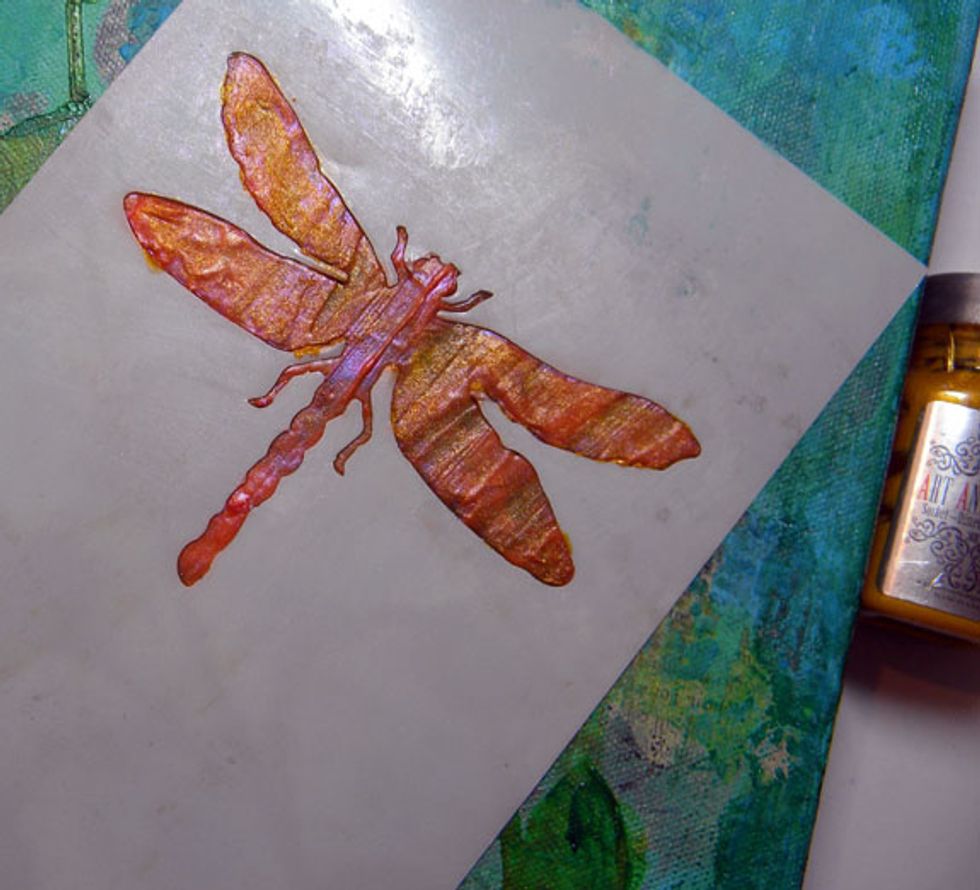 I line the stencil up with the dragonfly to protect the background and applied paints and sprays until I like the results.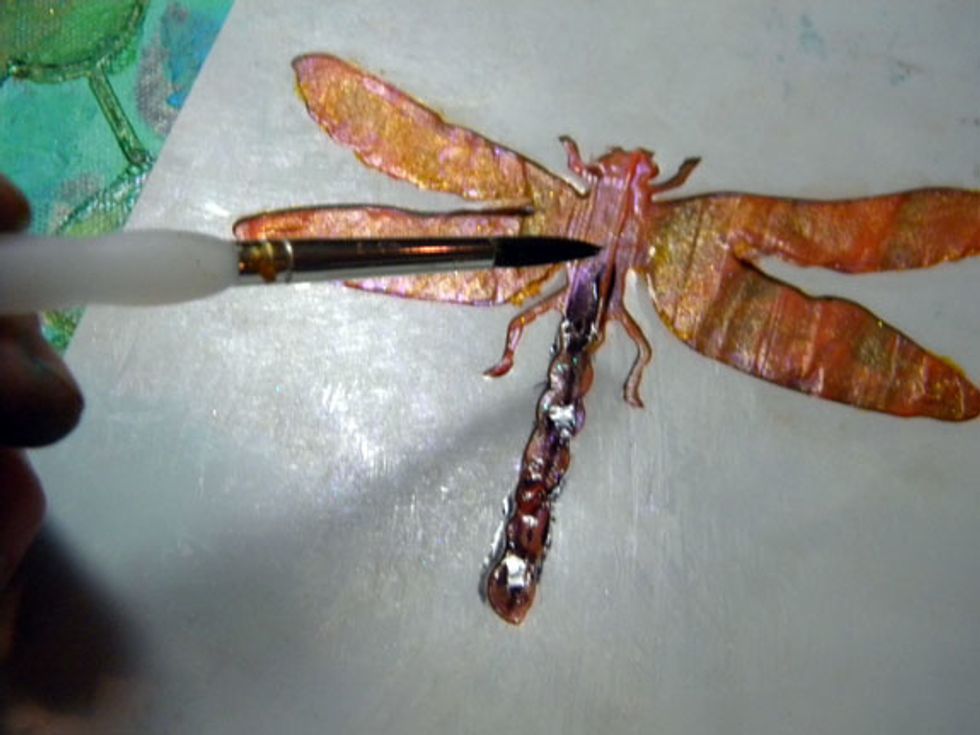 I added Silk Tie Colorations Spray with a brush to the body and legs and dabbed some off. I love how you can see the shimmery layers underneath!
9" x 12" Deep Edge Canvas
Sizzix Alterations Dragonfly Die
Stencil Sheet or Cardstock
Mud Texture Paste
Sorbet-Coral, Vegas Gold
Colorations Spray-Wild Orchid, Silk Tie
Art Anthology
Art Anthology is a manufacturer of dimensional mediums.\n\nCome chat with us in our Facebook Group: Art Anthology Adventures in Art