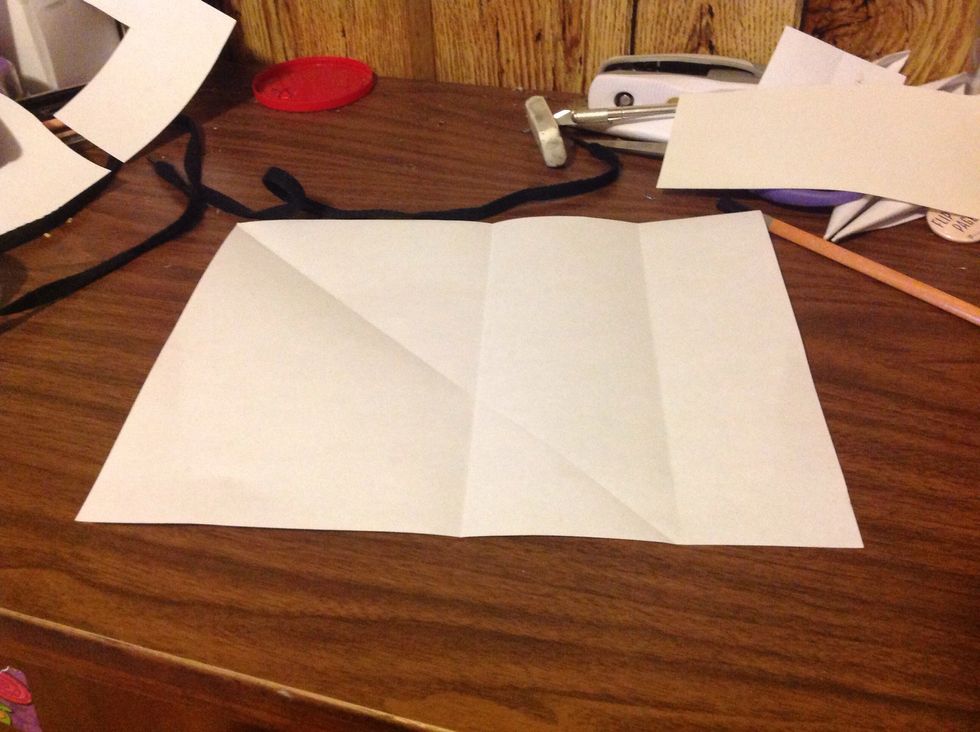 Start off with a piece of paper, you only need one.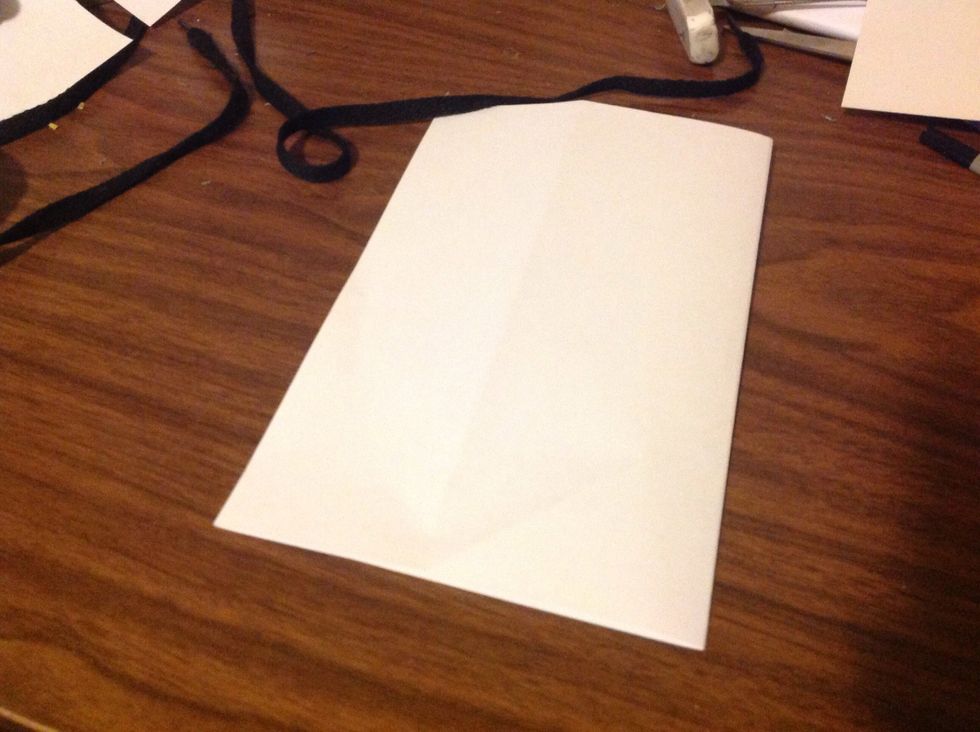 Fold it in half. Then, you don't have to do this par, but I like it best. Fold again.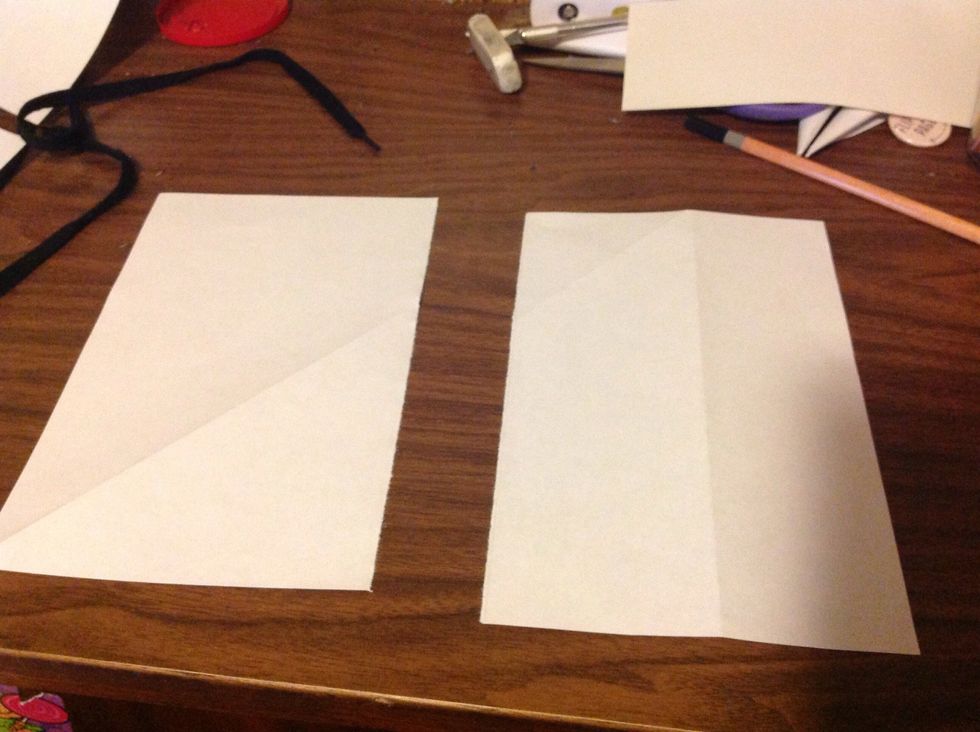 Then rip it, you should have something like this.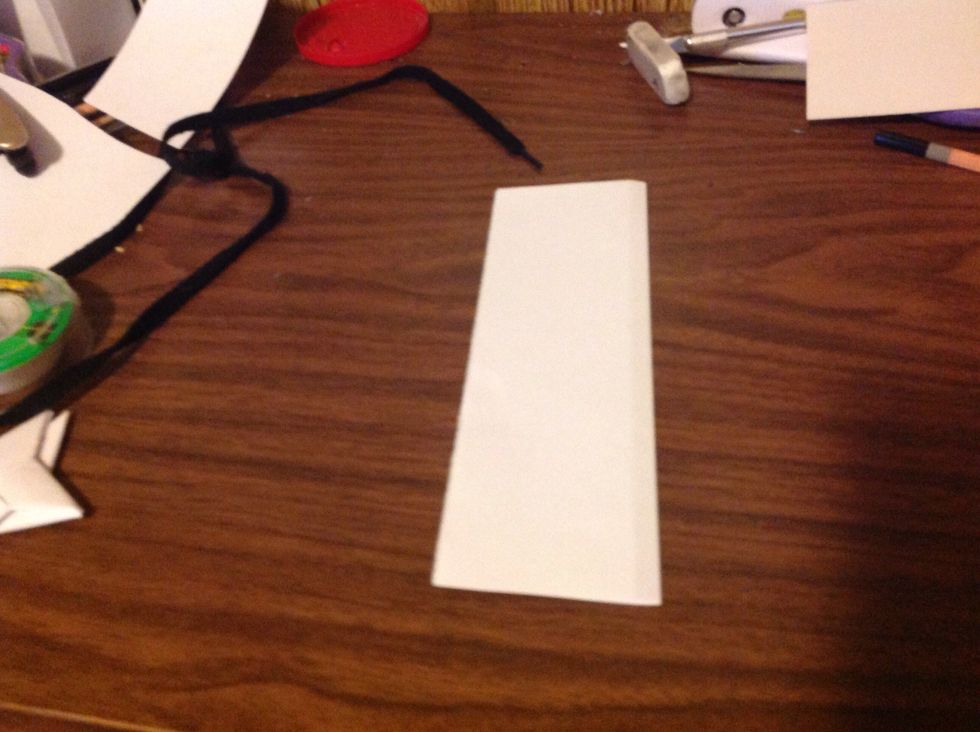 Next thing, is to have one of the two, fold it in half.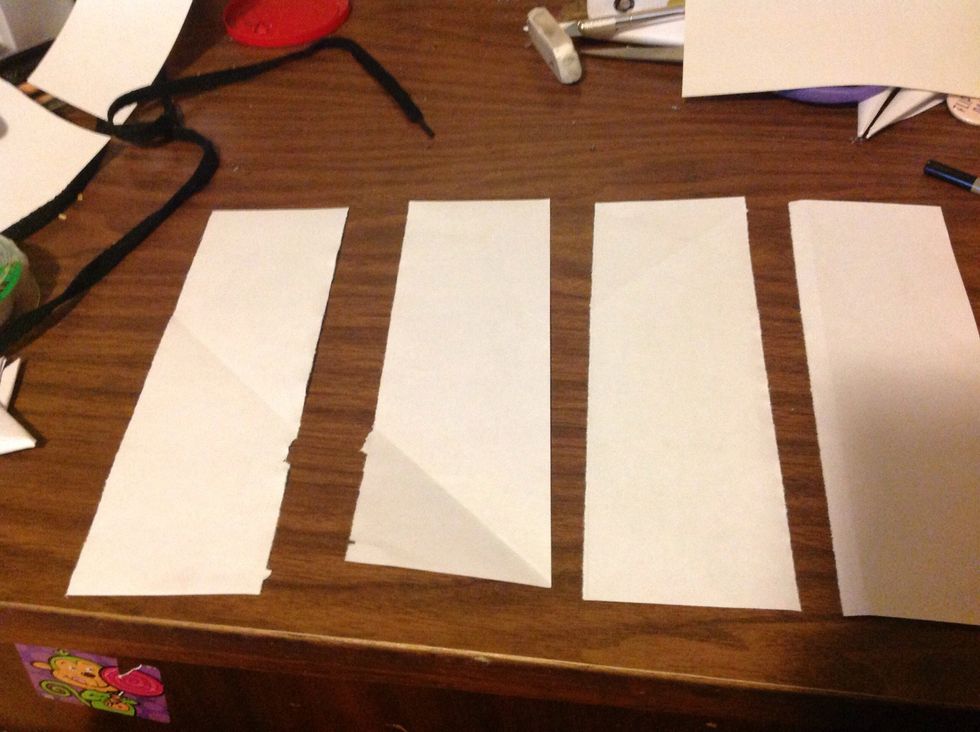 Do this to the other, later you should end up with four pieces of paper.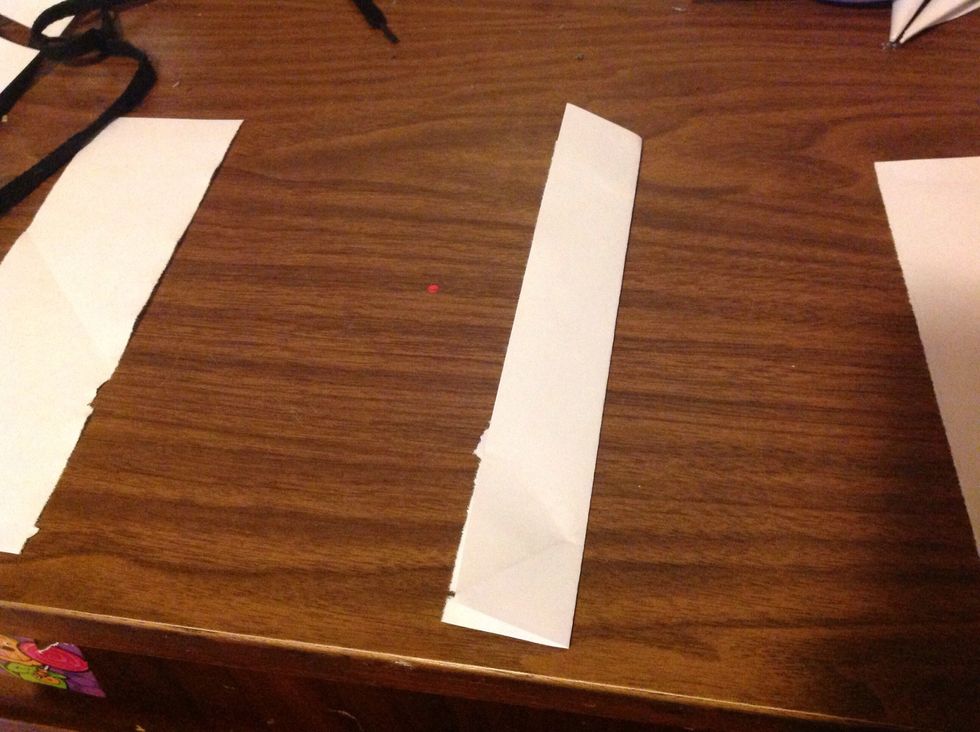 Then fold all of them in half, but don't rip them.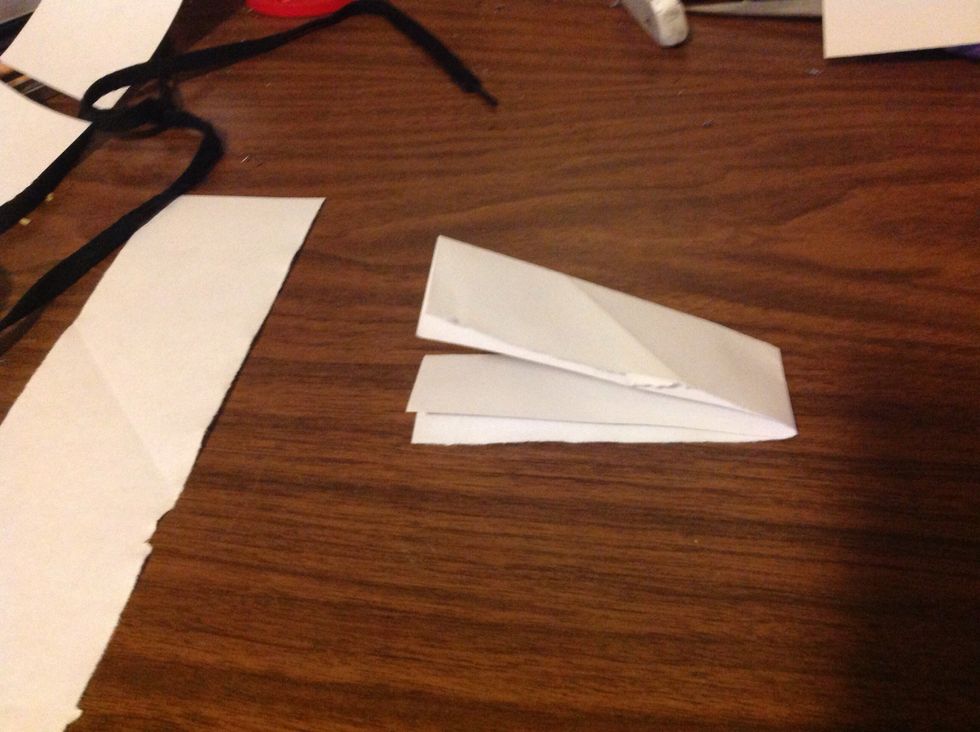 Fold the pieces till it looks like this.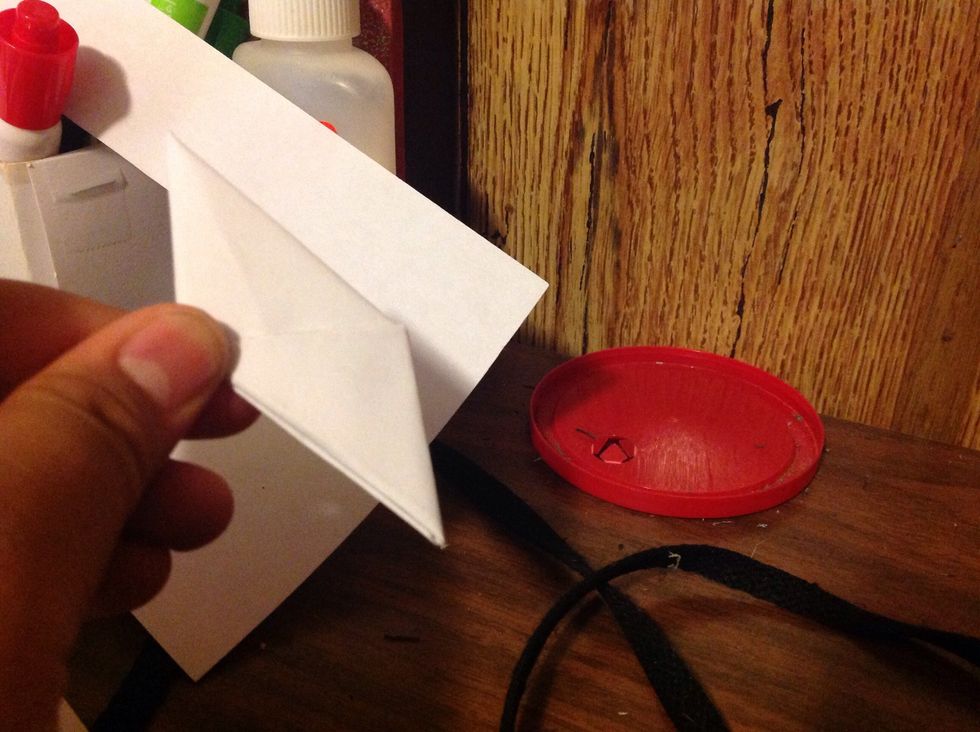 After all that, you should end up with this little shape, repeat this again with the others.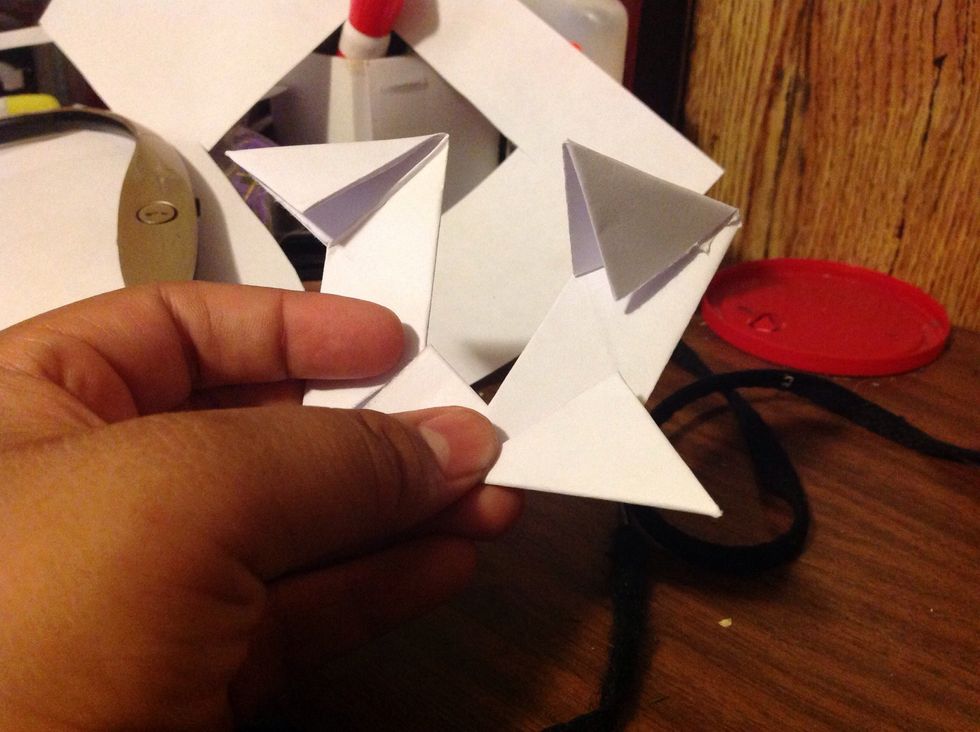 Take two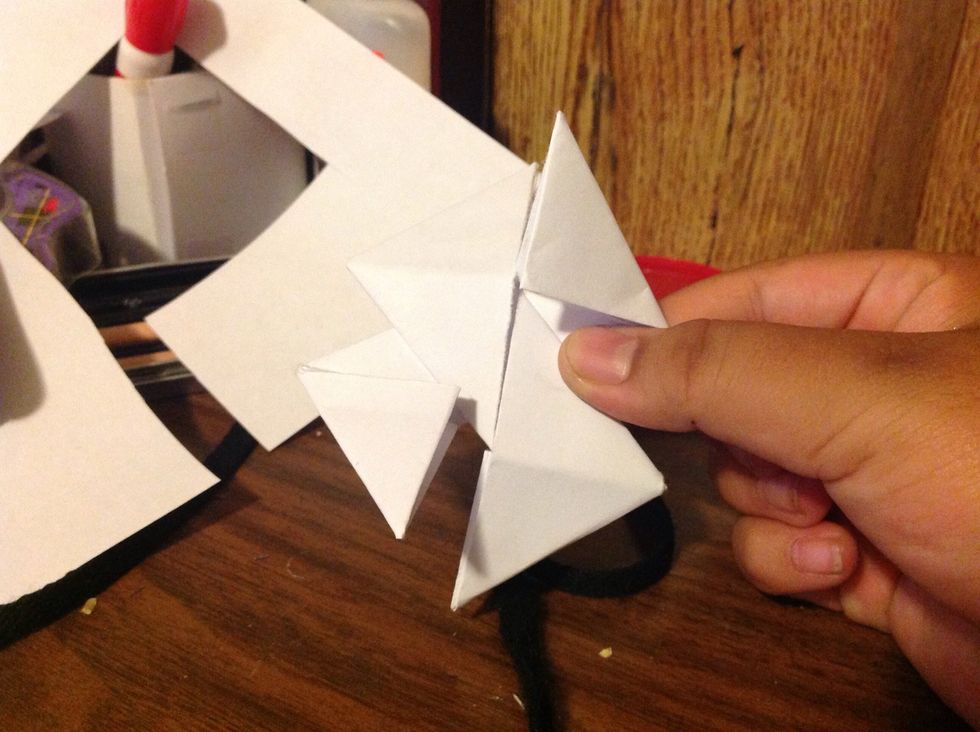 Take, one of them and flip it over. That will be for the other star.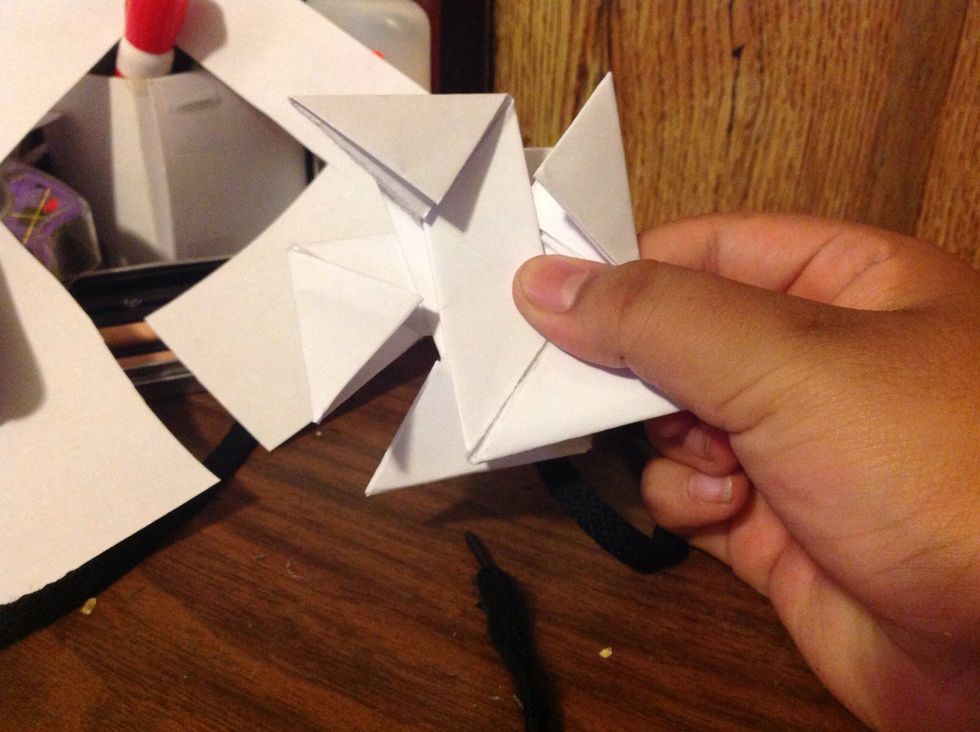 Get another one, and place on top, make sure it's not facing down like the second one. At the end you should have one left.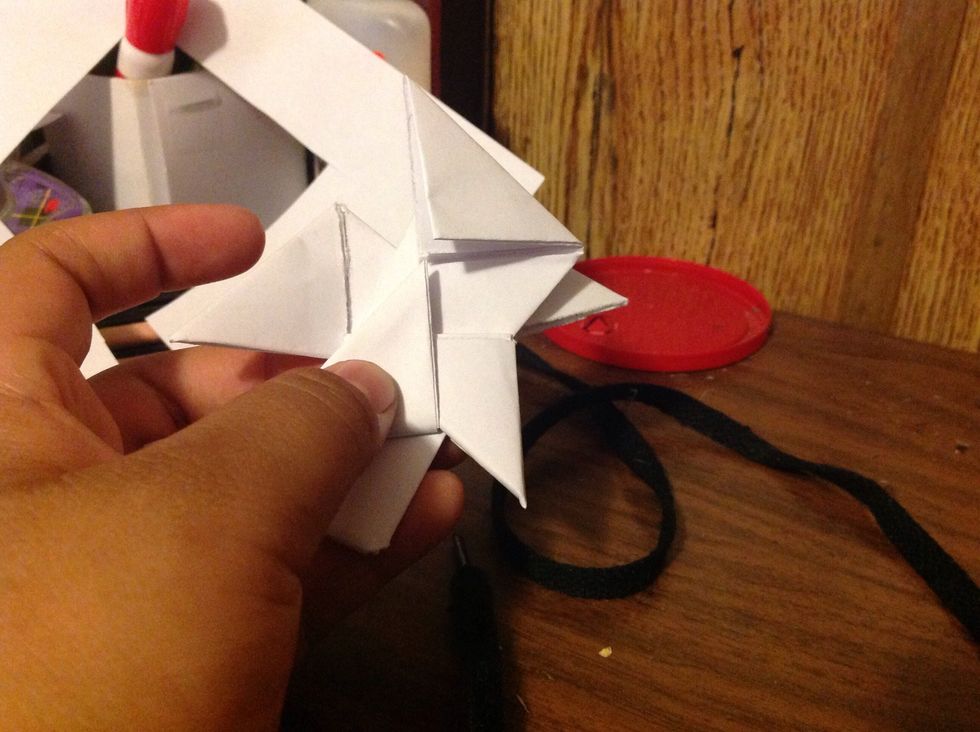 Then start folding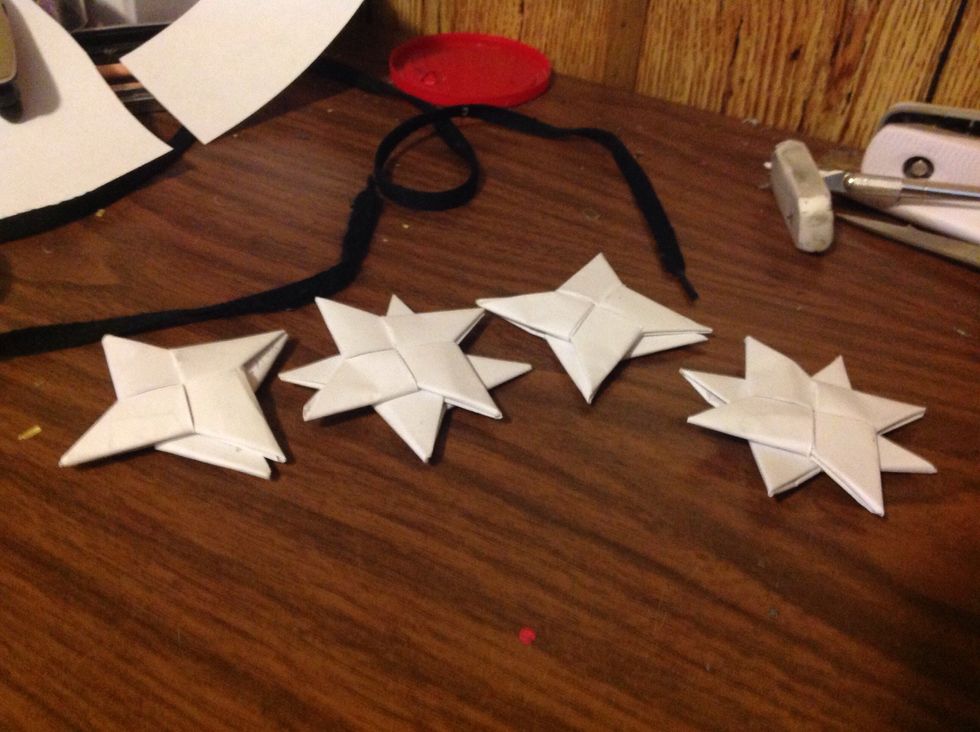 It might take time, but I got used to making this the second try. Hope you have fun making the double ninja star. Bye