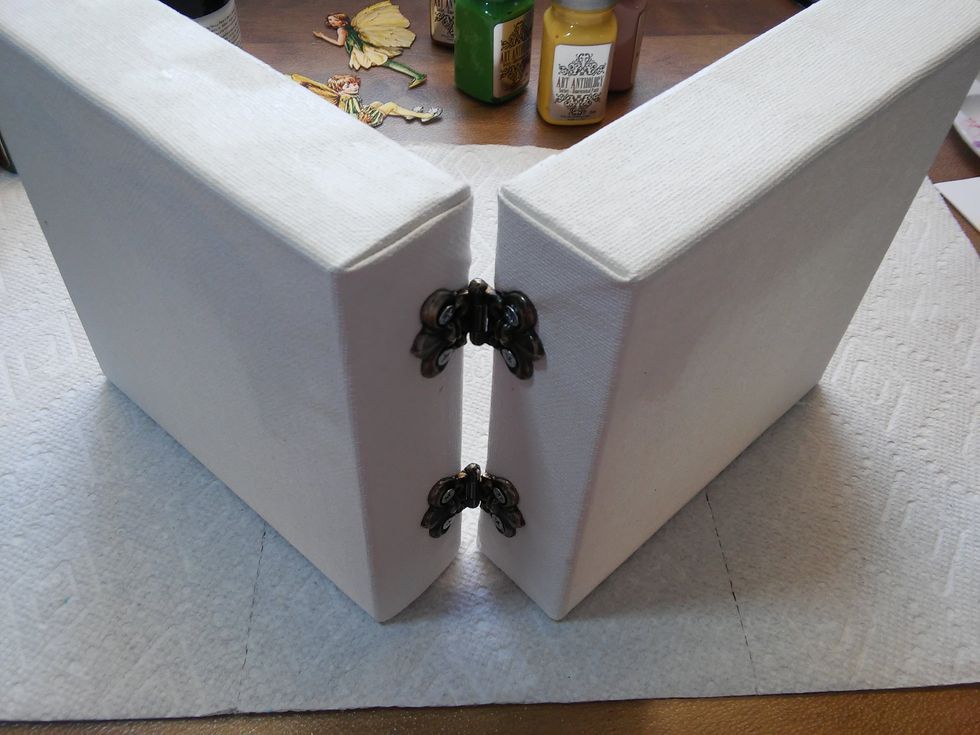 Here I have joined to canvases together with some little hinges.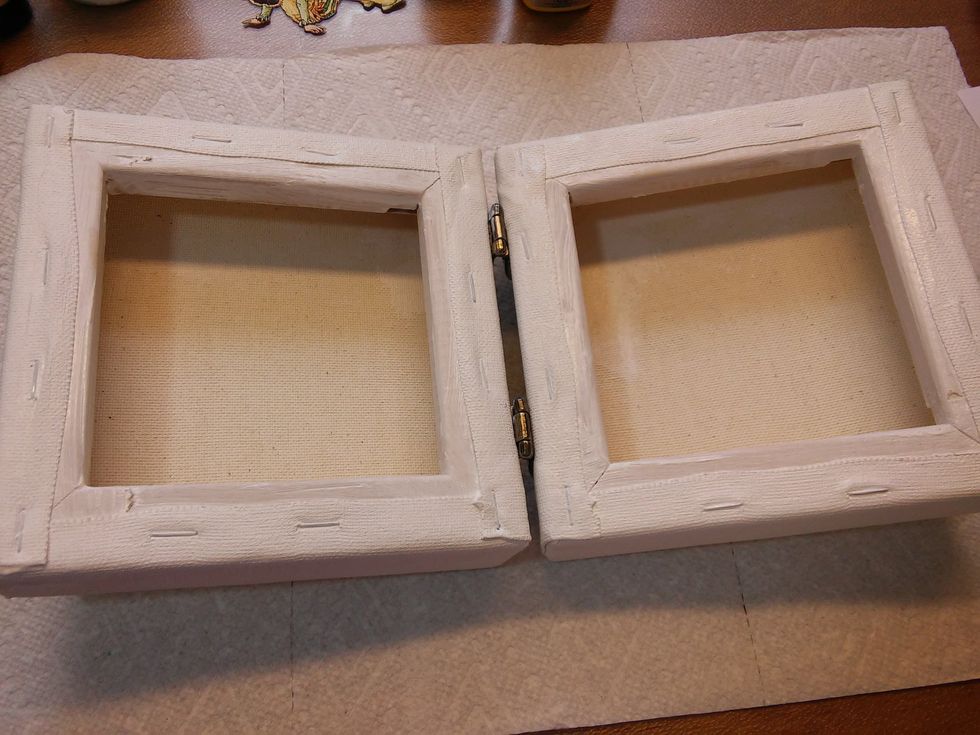 Next I'm going to give it all a coat of Gesso. This will be the front of the project! :)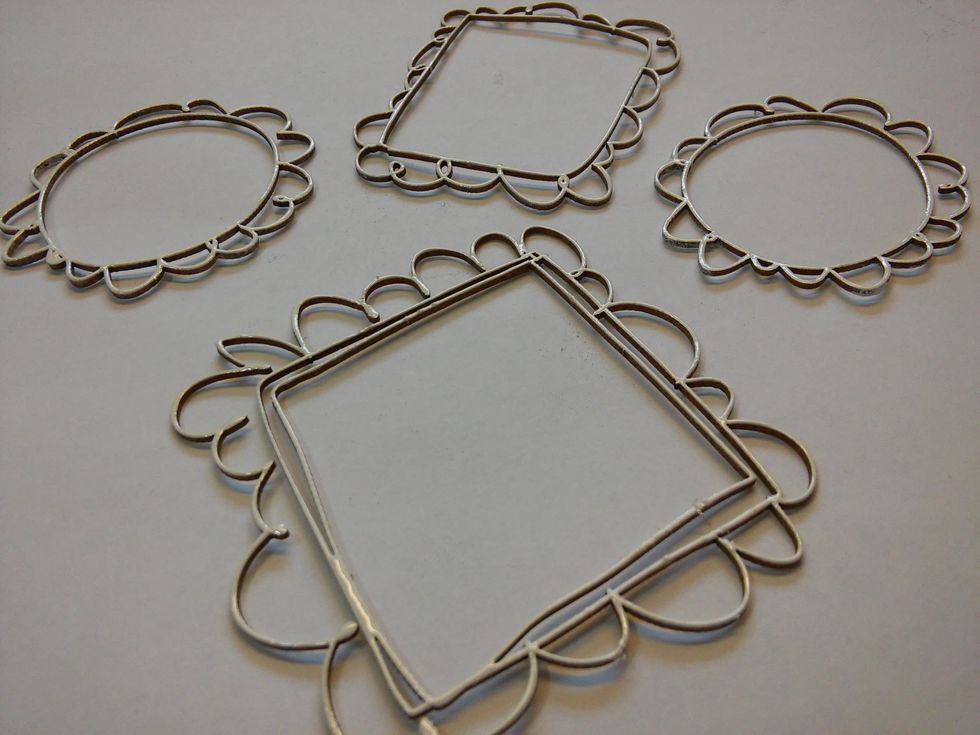 Here, I've embossed some diecuts with white embossing powder. I'll need them a little later.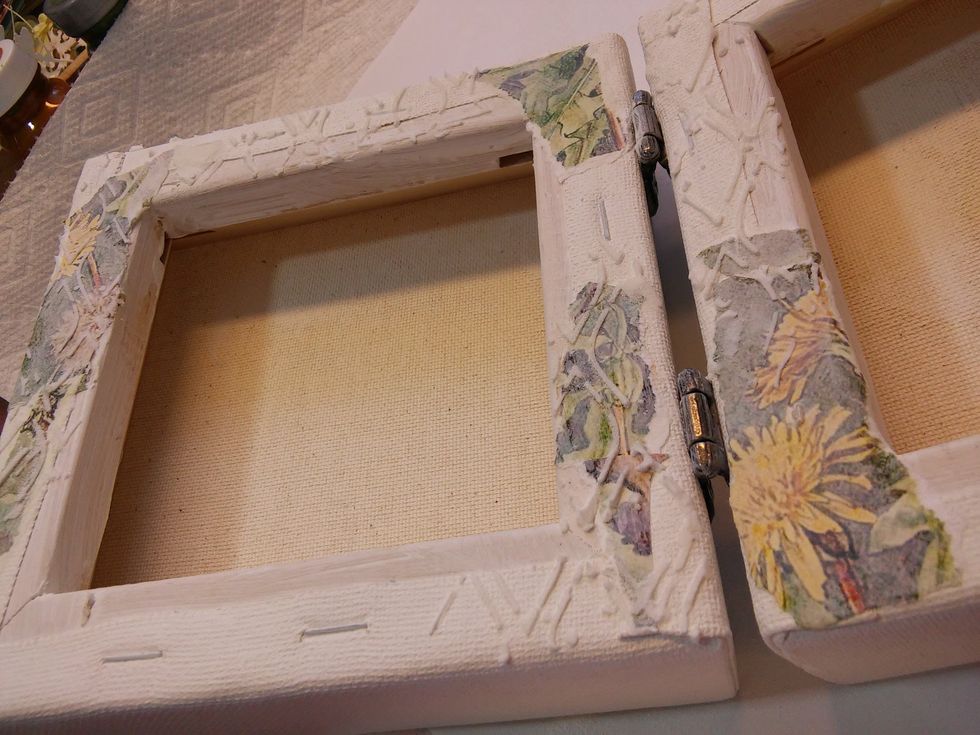 To start decorating the canvases, I glued down some torn chips of left over paper from the fairies I fussy cut out for the project. Then I painted gesso on those spots, too.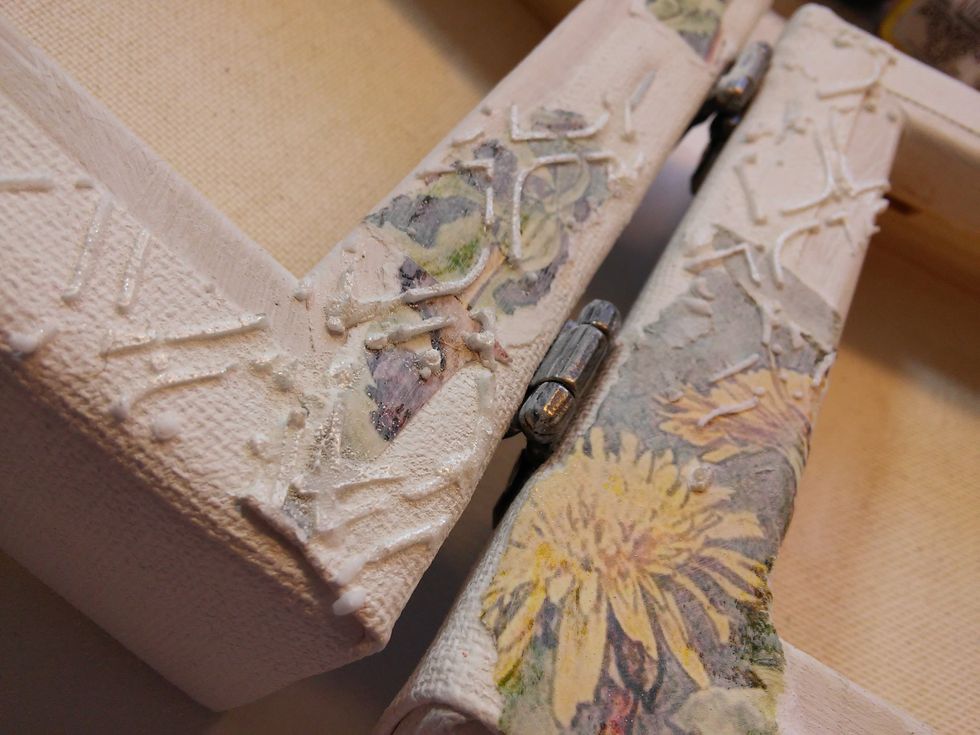 With my Diamond Grunge Stencil, I applied texture here & there on the front and sides.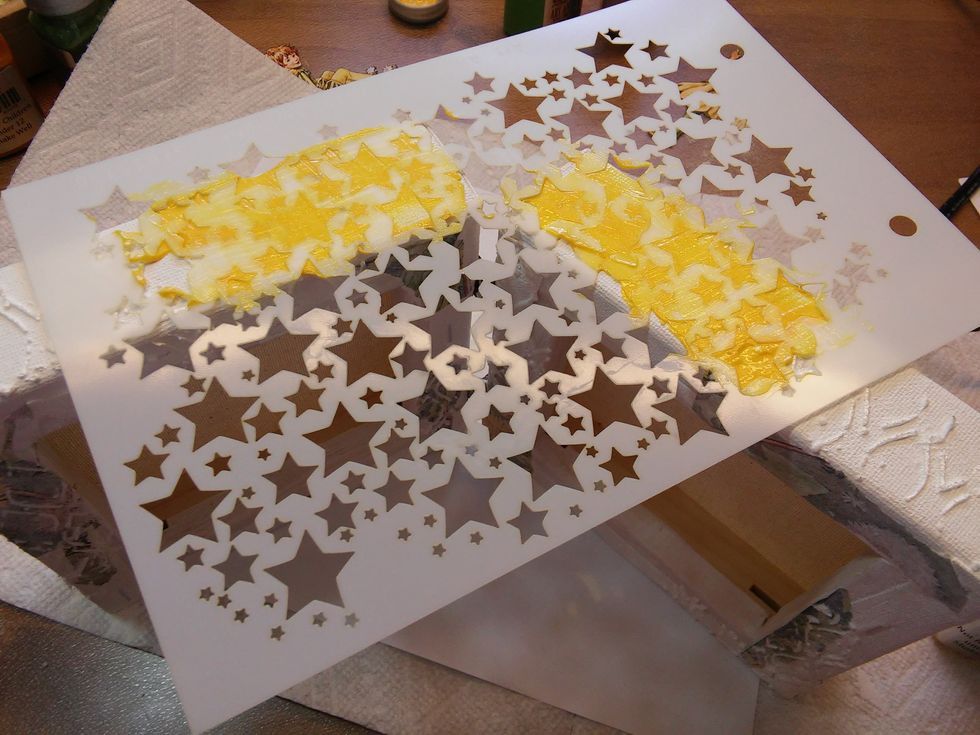 Now I'll use my Twighlight stencil and apply Sunshine Sorbet right over it! Fill in some of the areas that don't have texture.
Such a unique look! Love how the sorbet sparkles. :)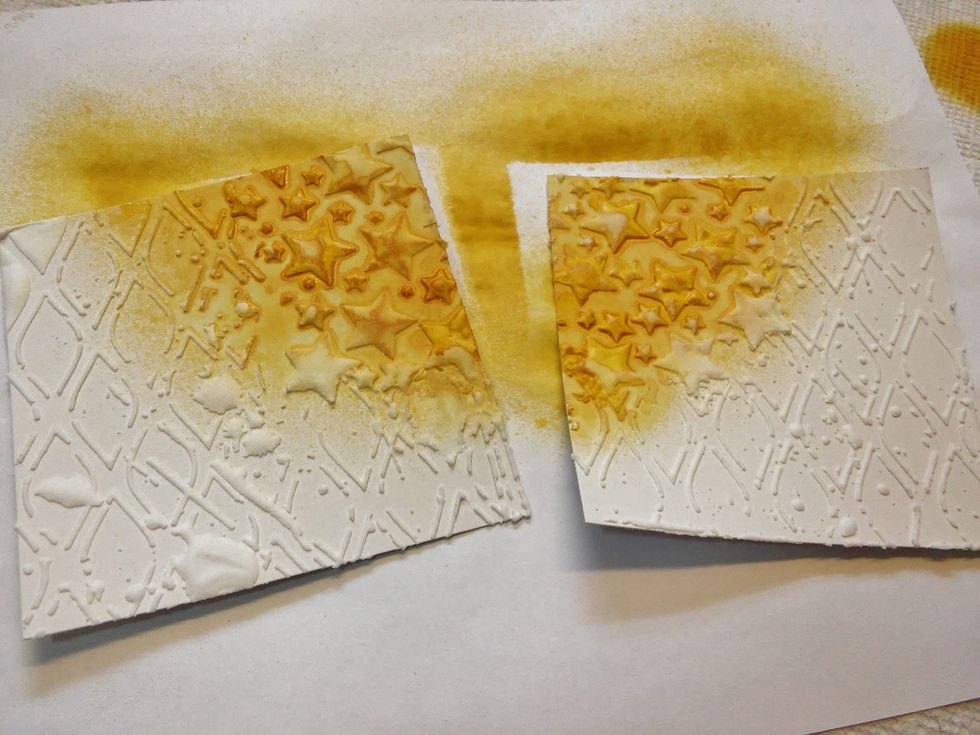 Now let's add some color to our cards. For this I first chose Timeless Colorations Spray. It's deeper and warmer.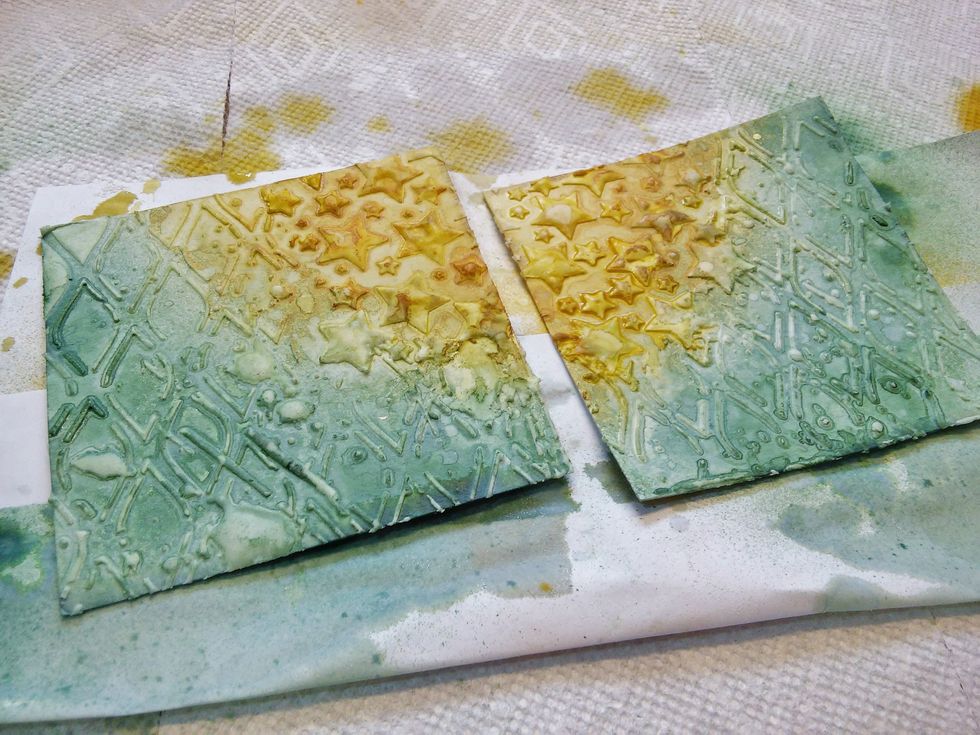 Now I'll color the diamond texture with a few sprays of Clover Colorations Spray. I think this is my new favorite color!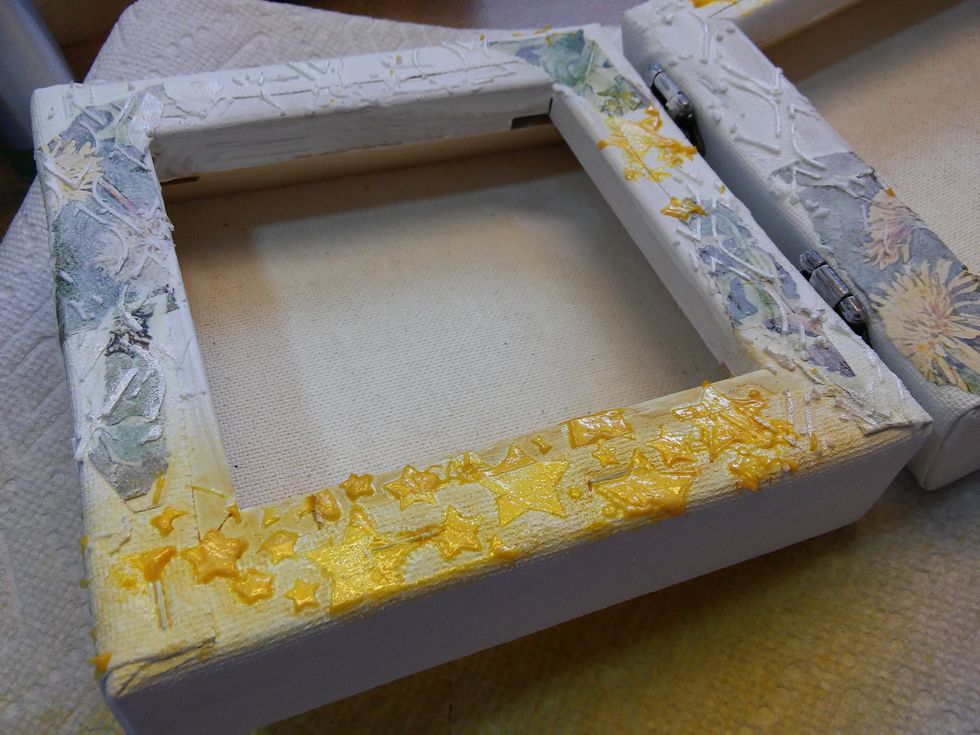 Next I decided to add a little color with the twilight stars. I used Timeless again, pretty sparingly.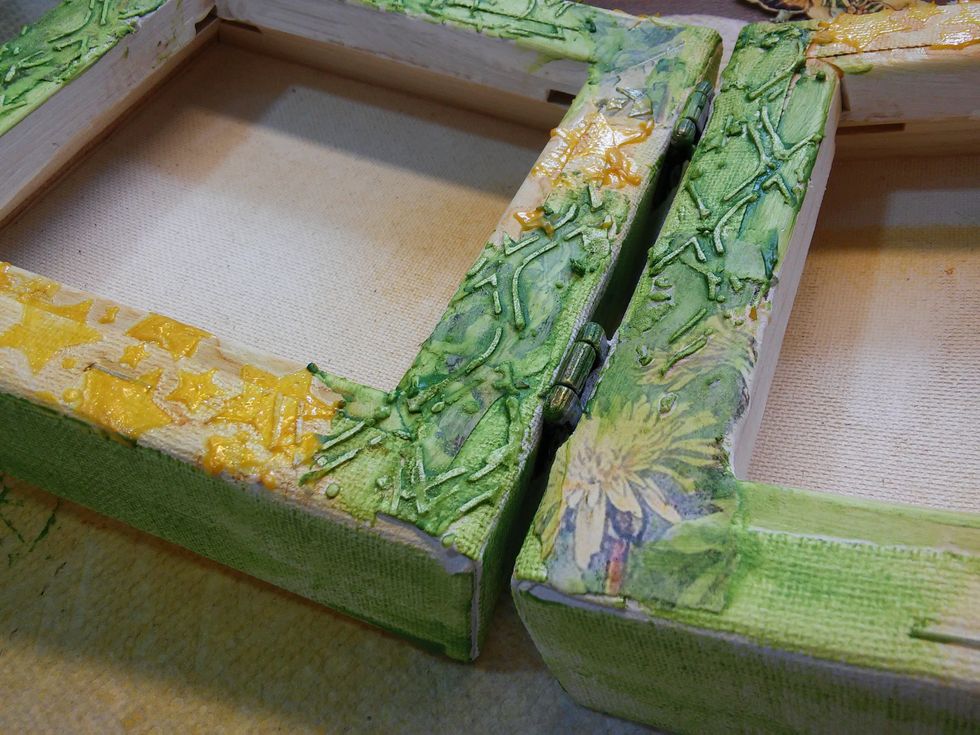 Get you finger ready for this technique! I love it when I can apply my velvets and sorbets with my finger. Now I've got all the diamond texture filled in with Shamrock Velevet Paint.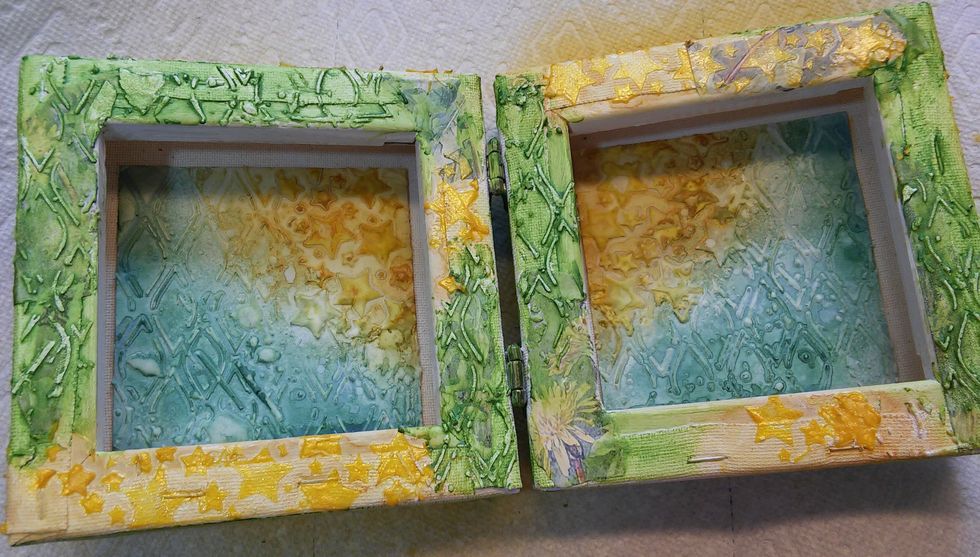 Now I glue in my cards.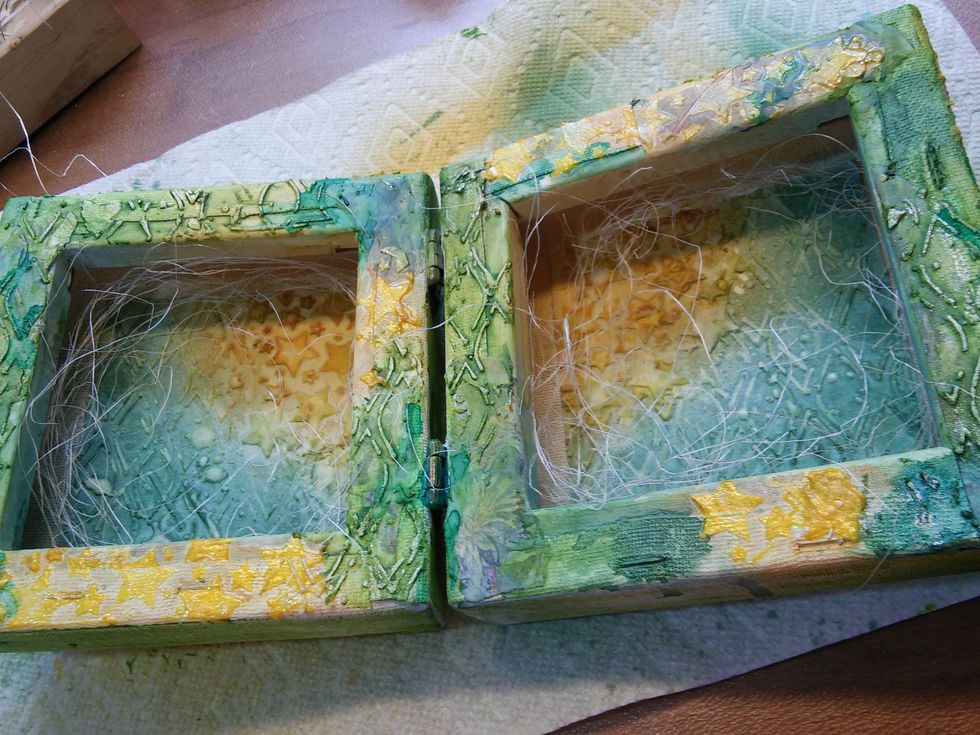 Next I'm going to accent just a few spots with some dribbles of Clover Colorations Spray. I don't want a lot of coverage, I just want a few spots of deep color.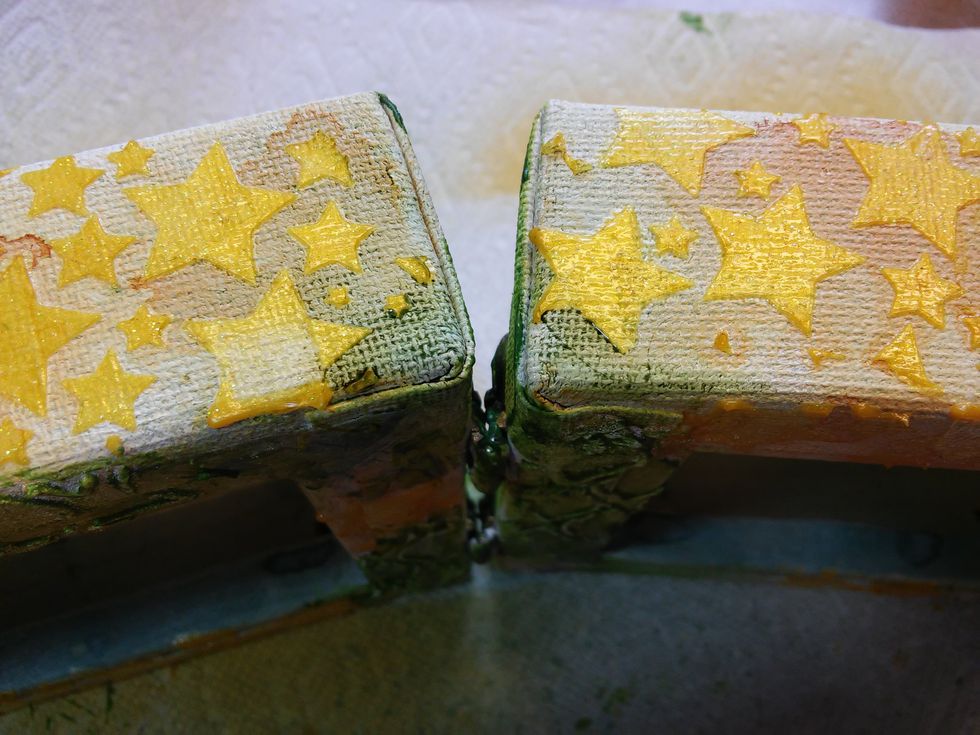 I used it in a few spots to just accent the lines as well.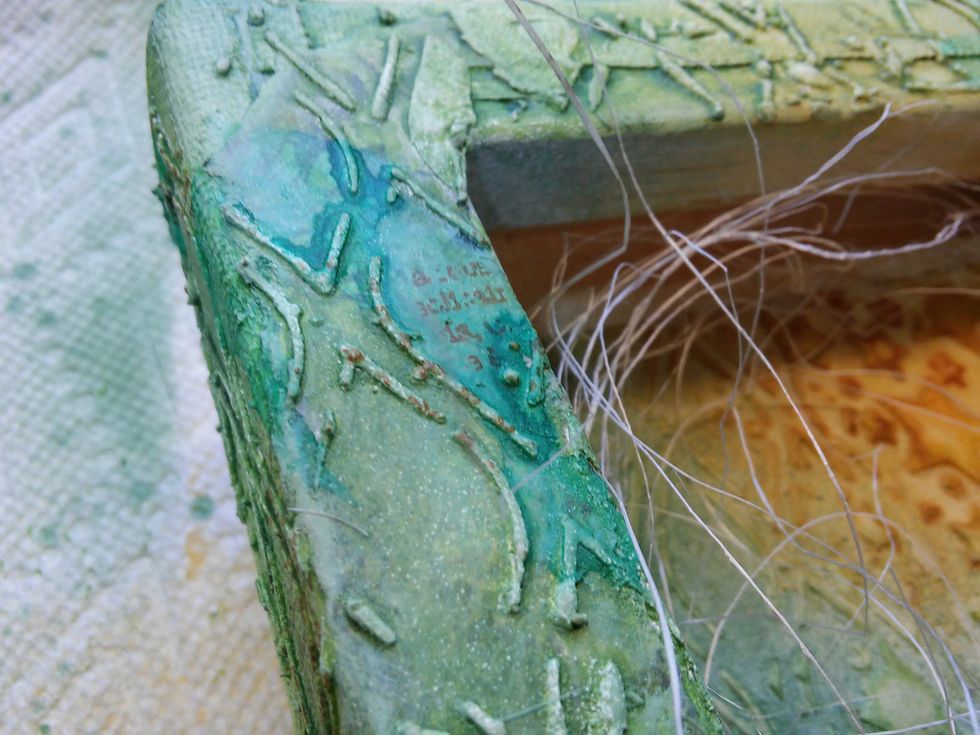 The greens paired together are beautiful!
Now I'm going to glue in my embossed diecuts with fabri-tac. Give them a little time to dry.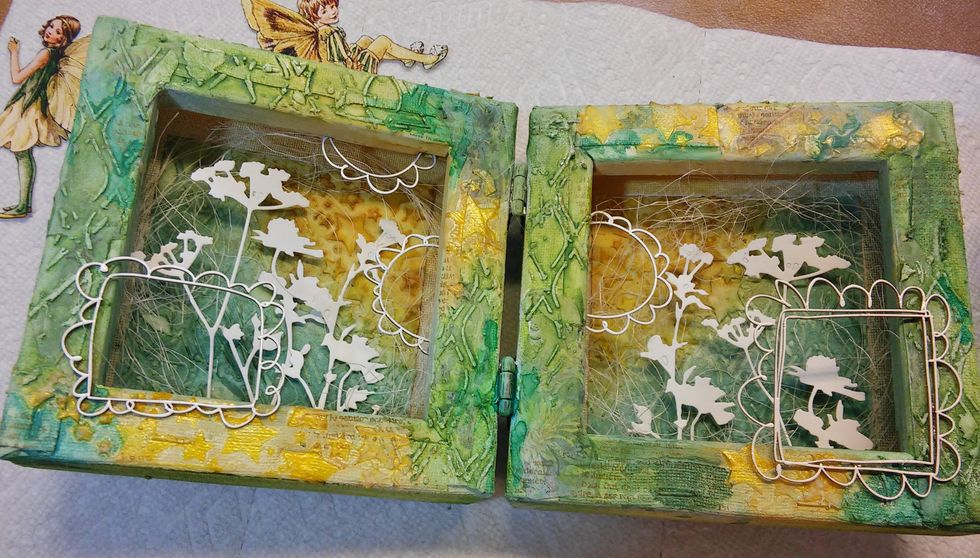 Time to add more diecuts. just a few white cardstock flower stems will do it. I put dabs of glue on a couple of the flowers as well as a nice amount on the bottom of the stems to glue them in place.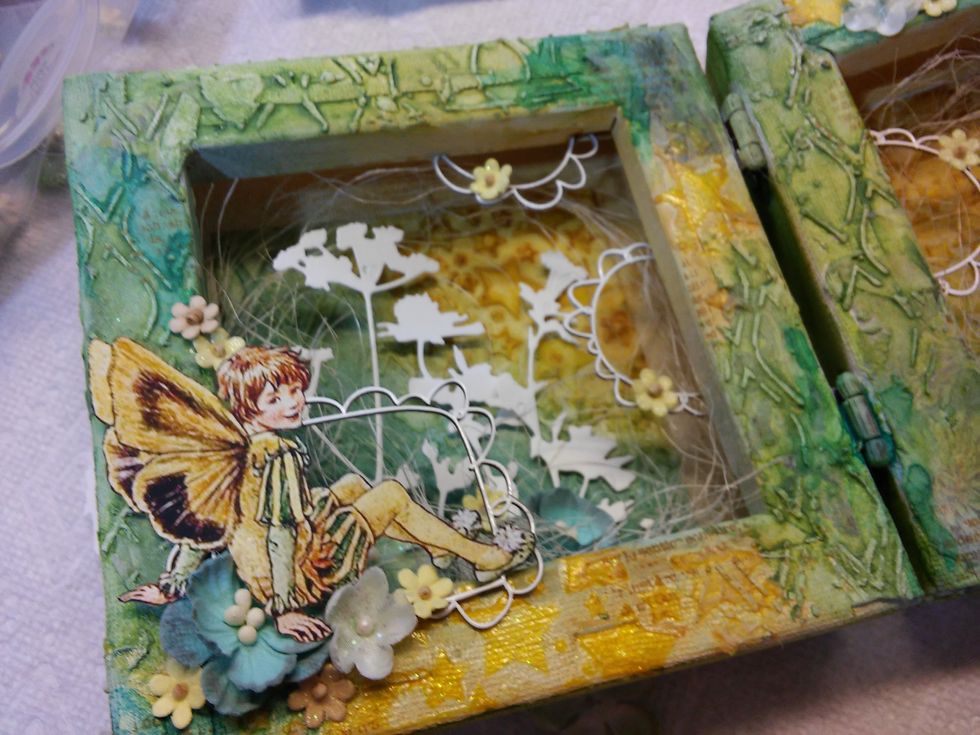 Time to add the fairies!!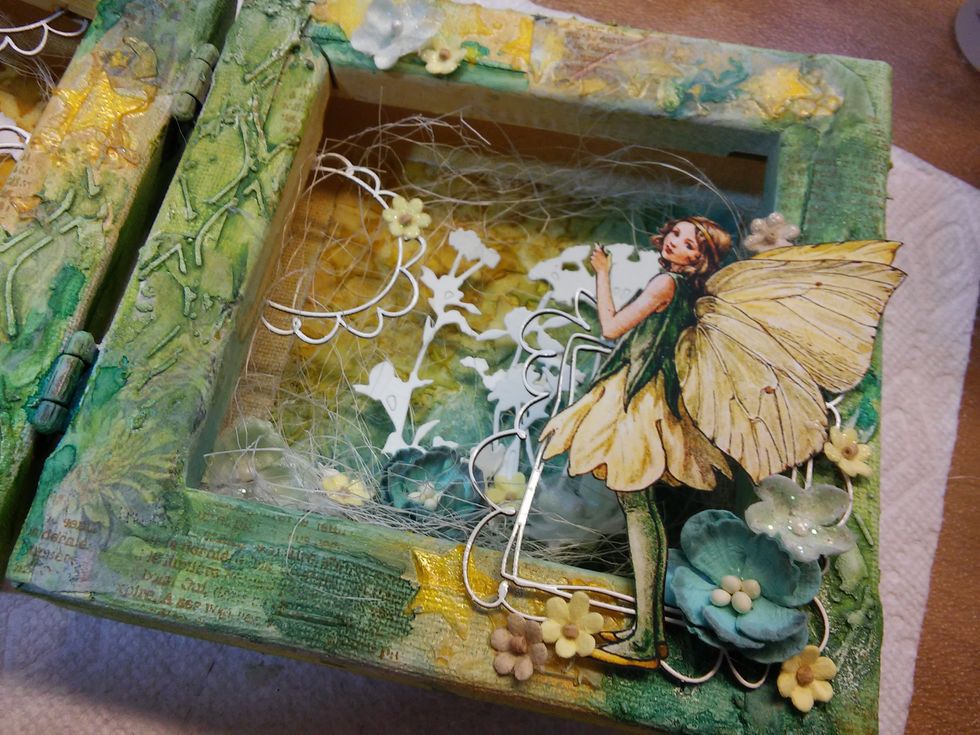 I'll add a few flowers for adorning.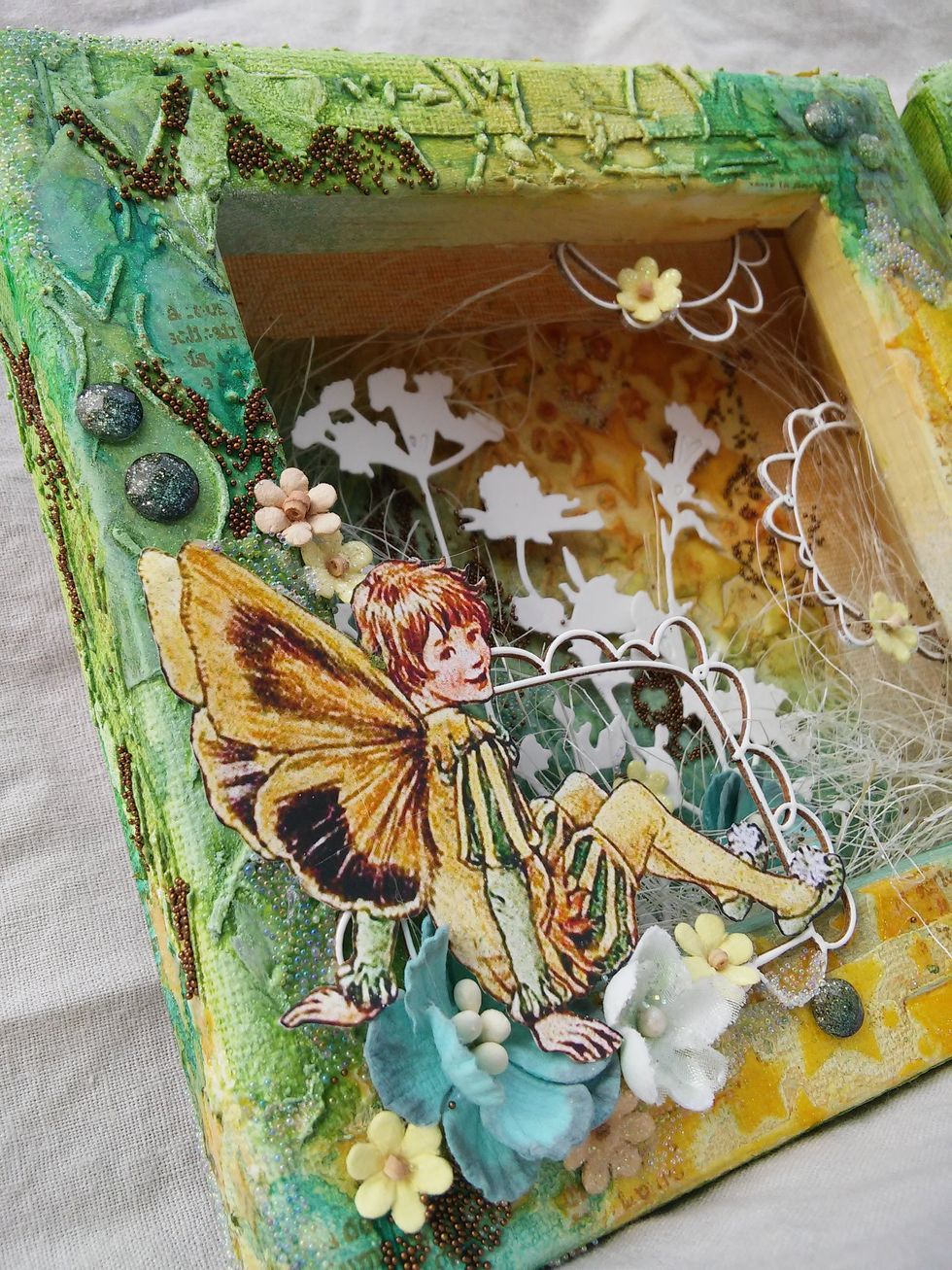 Next I'll use a soft matte gel to glue on a few spots of micros beads.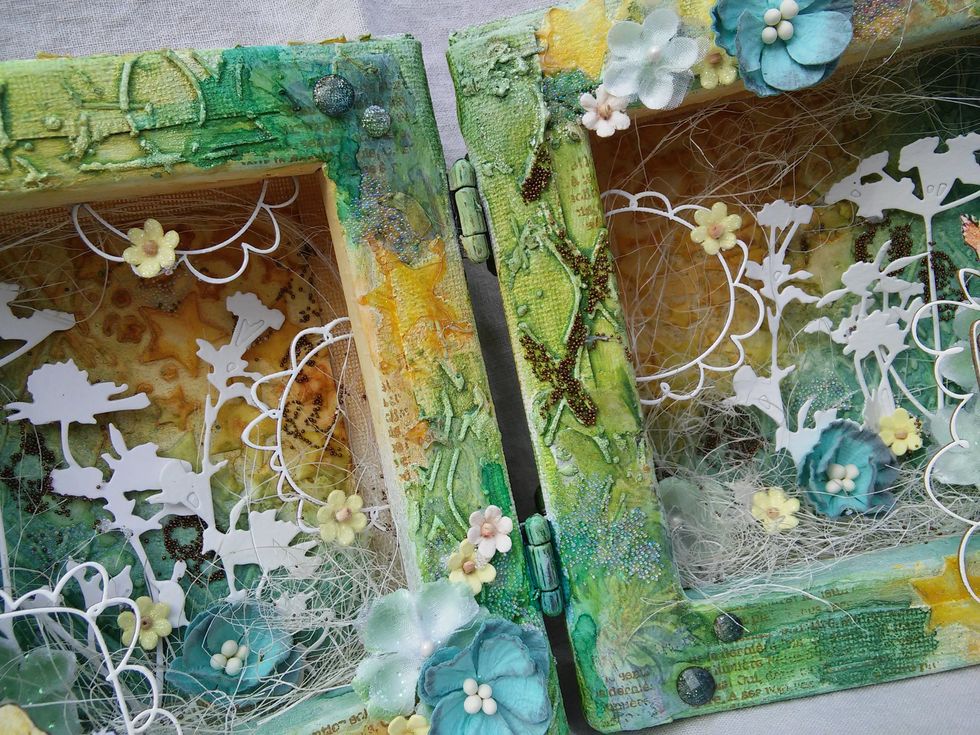 I chose some iridescent and copper ones!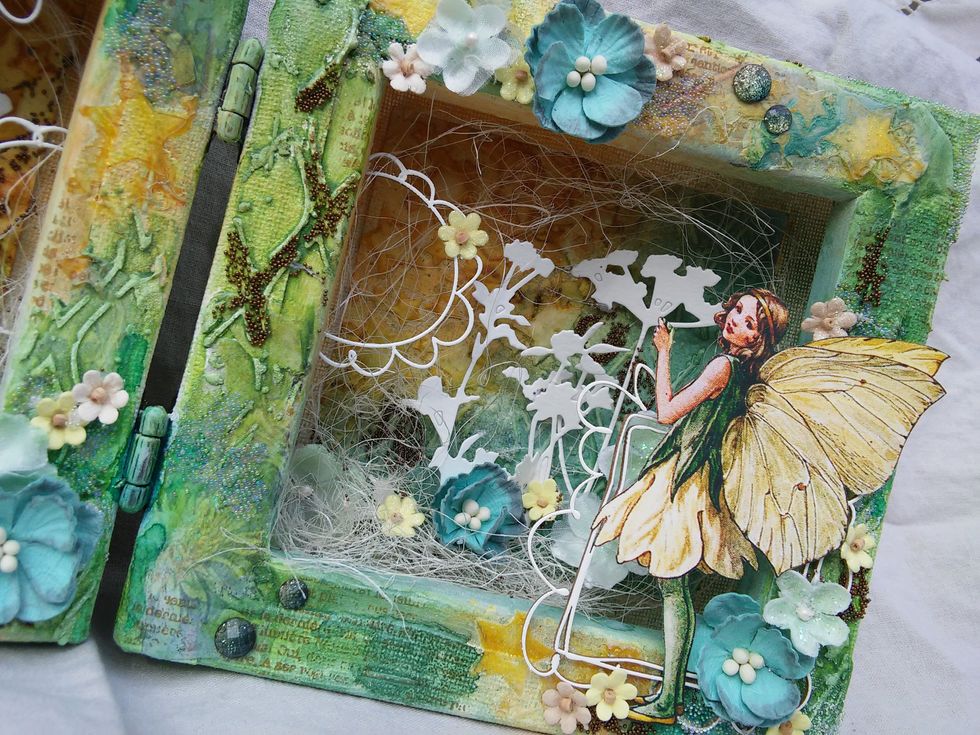 Add a couple of sticker gems, and we are finished!!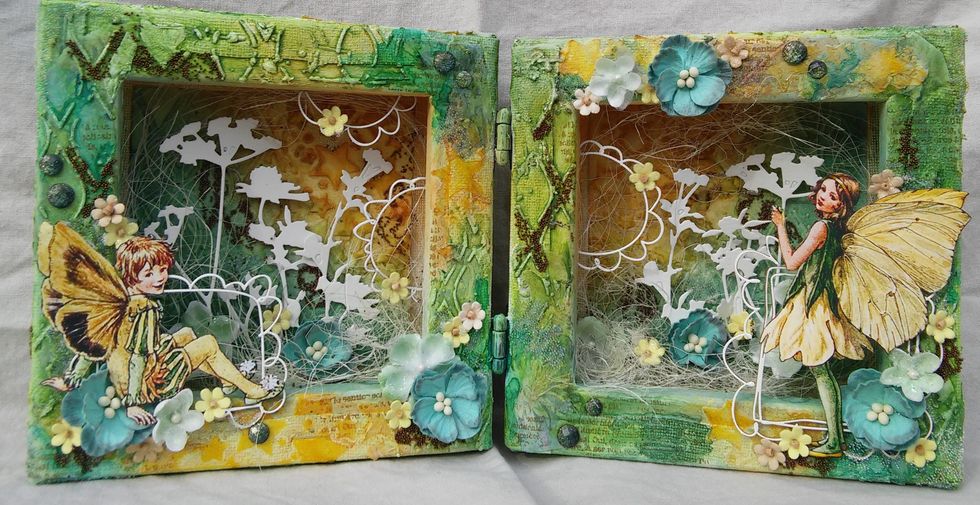 I love how it turned out!!
I hope I've inspired you to get your artsy on! Thanks so much for stopping by!!
Twilight Stencil
Diamond Grunge Stencil
Sunshine Sorbet Paint
Shamrock Velvet Paint
Timeless Colorations Spray
Clover Colorations Spray
Art Anthology
Art Anthology is a manufacturer of dimensional mediums.\n\nCome chat with us in our Facebook Group: Art Anthology Adventures in Art