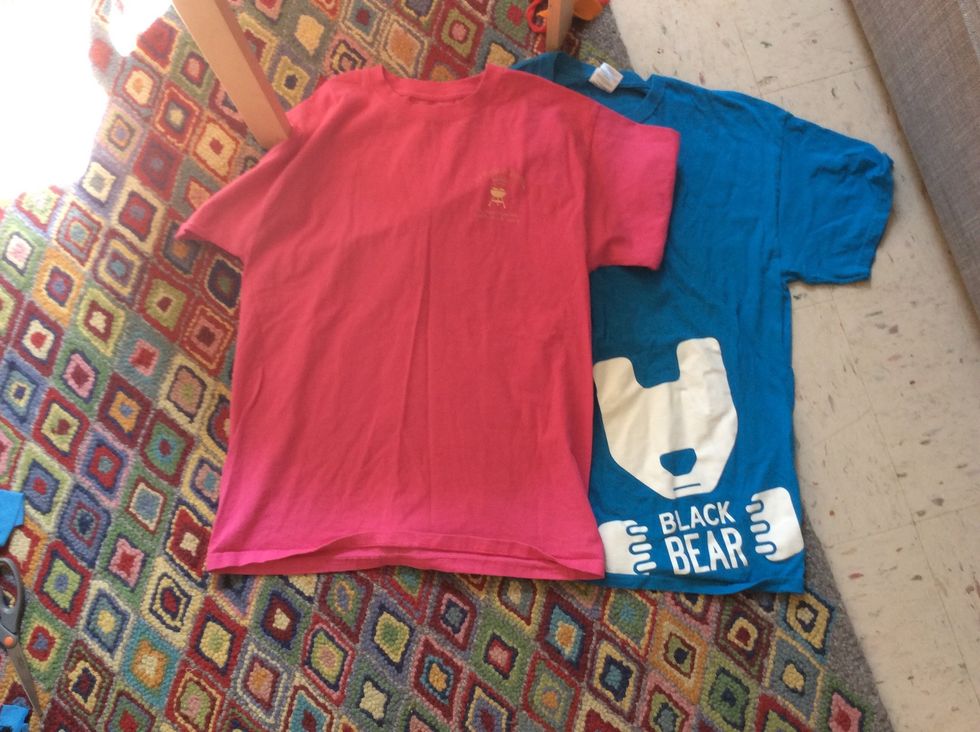 Select 2 different color t-shirts of the same size/length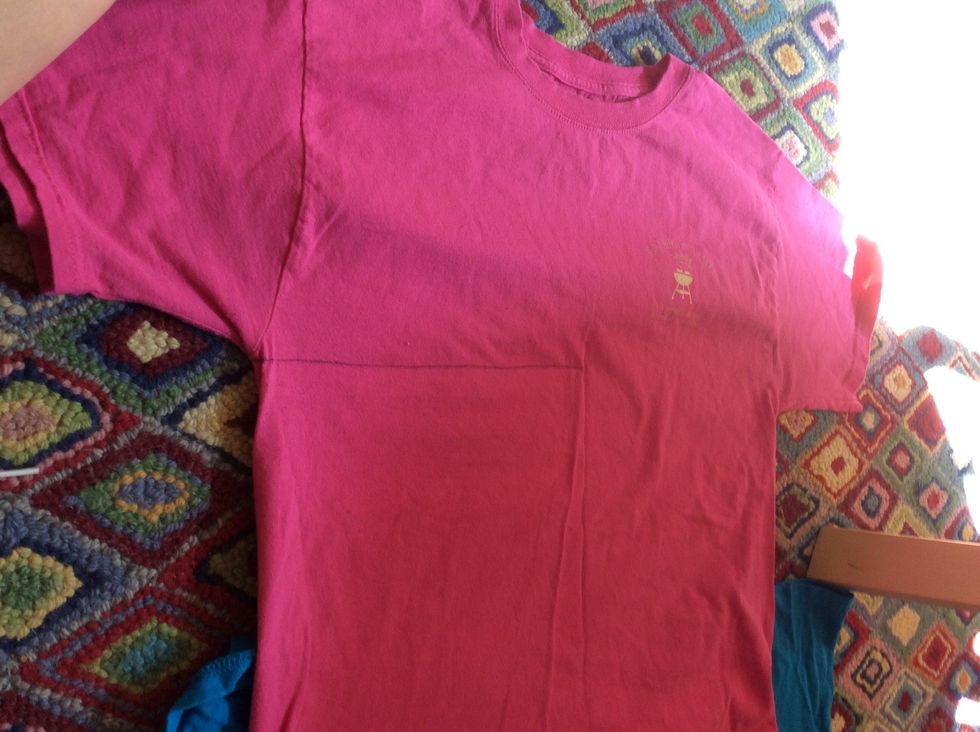 1. Cut in a straight line underneath the sleeves/armpit area 2. If needed, draw a line with a marker to cut along it You should end up having the t-shirt into 2 pieces 3. Repeat this with shirt #2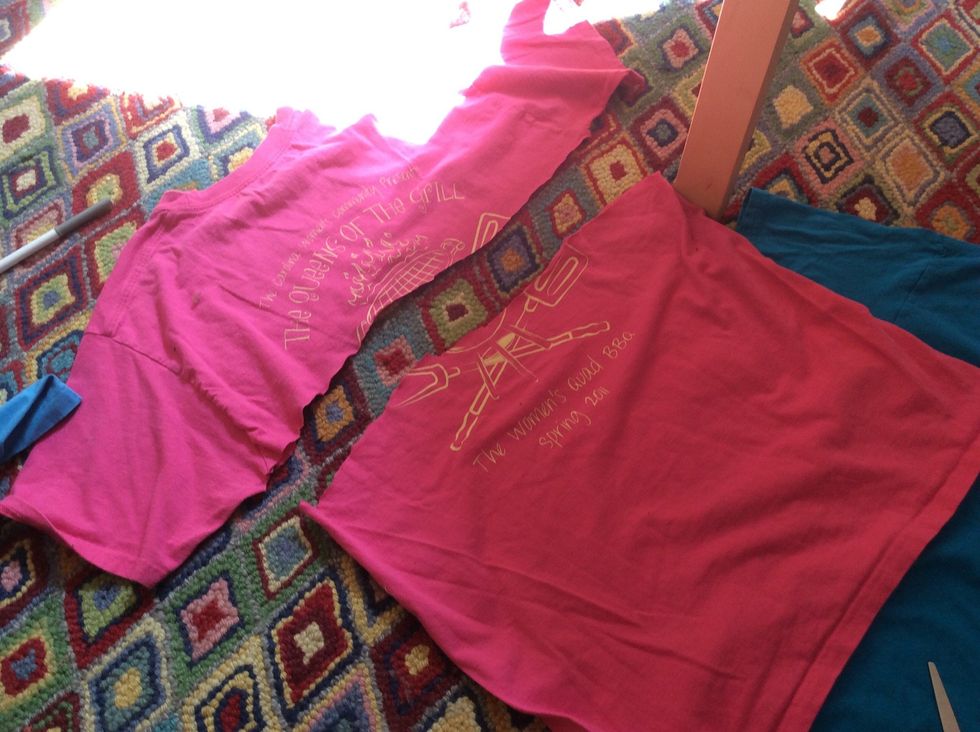 You should end up with 2 separate pieces The top piece (with the sleeves) will become scraps We only need to use the bottom piece Repeat this step on the second shirt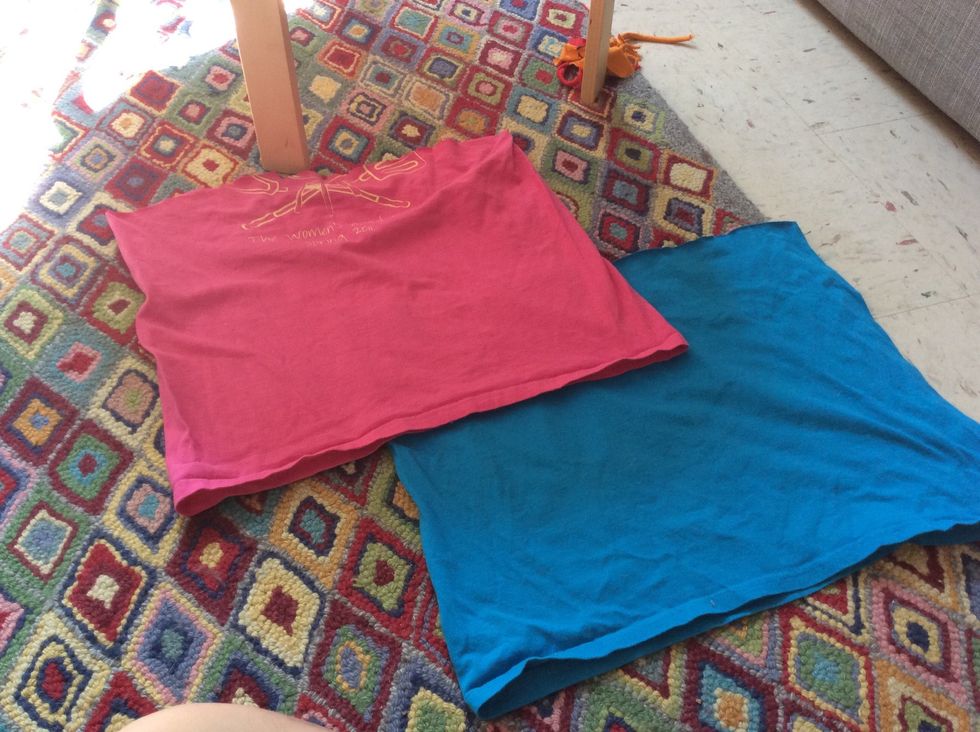 Once both shirts are cut you should have 2 different colored shirts that look like this. You are going to work on one shirt at a time to cut slits in it.
You should have 2 shirts that look like this with slits across the bottom. The next step involves ripping the strips until they fall off the shirt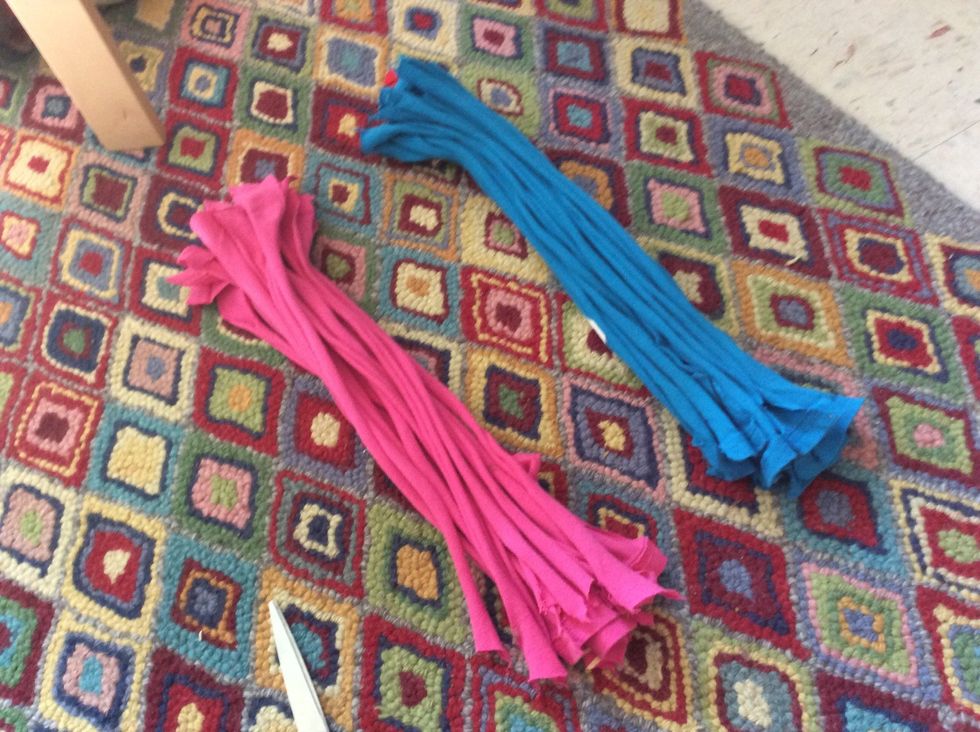 Keep your shirts in 2 piles based on the color of the strands. Next you have to remove 2 strands (any color) and use those as the knots for the beginning and end of the braid, so it won't fall apart.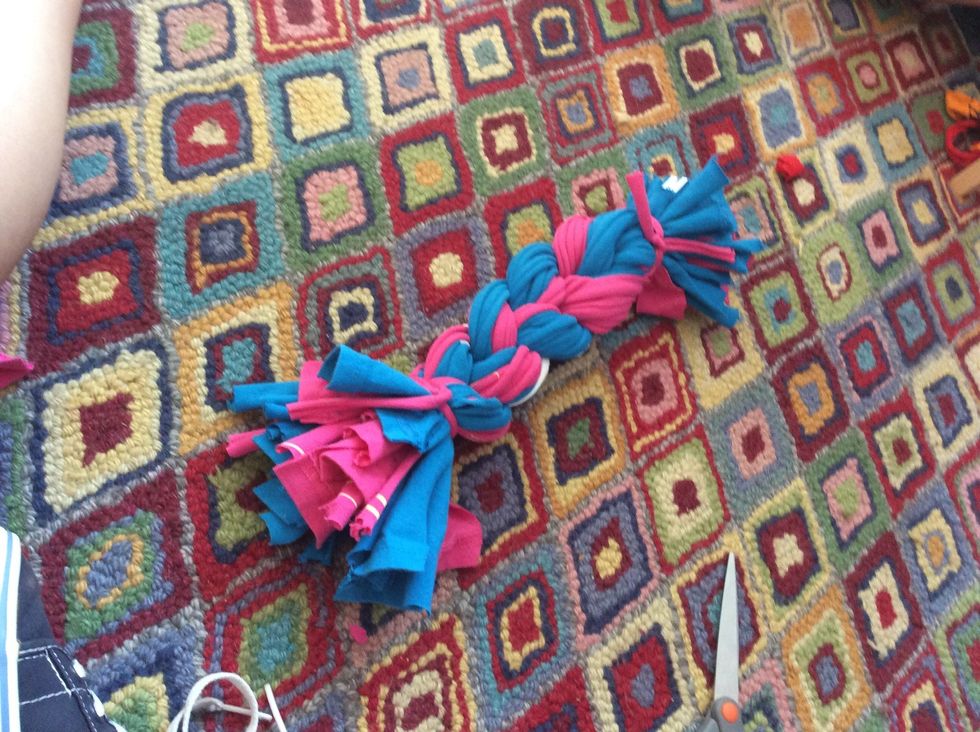 Feel free to trim the pieces. The End Result!! A new dog toy!!
Scissors
2 Tshirts
Flat Surface/Table
Marker if needed