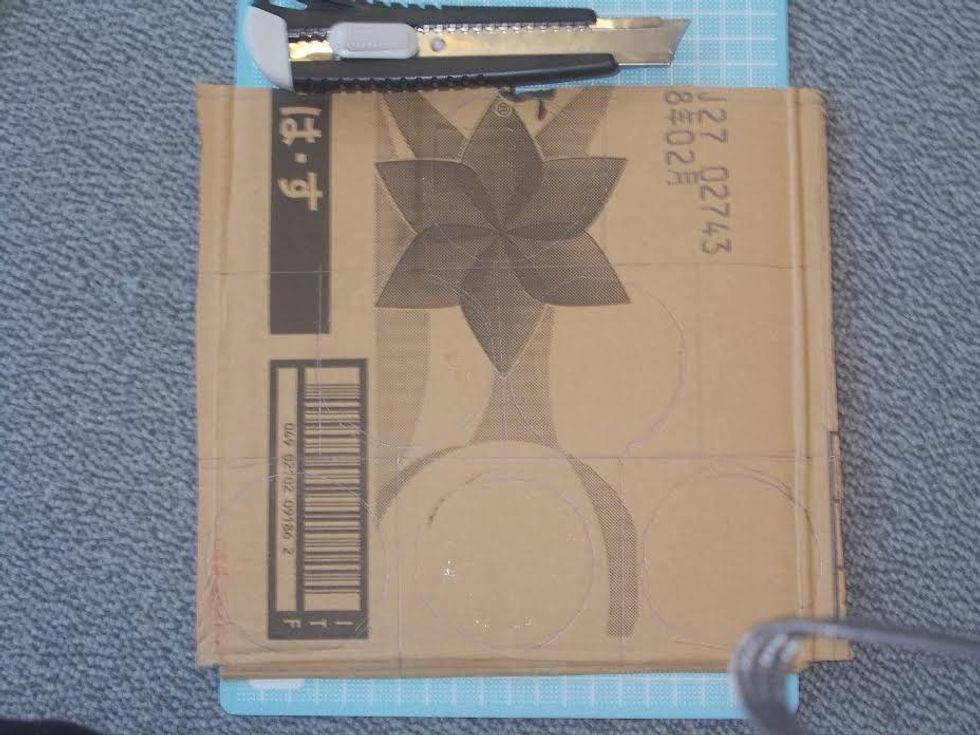 Draw the lines of where you want to cut, when you draw the circles, make sure you have enough space for the cans and have enough space. You could draw the circles by the cans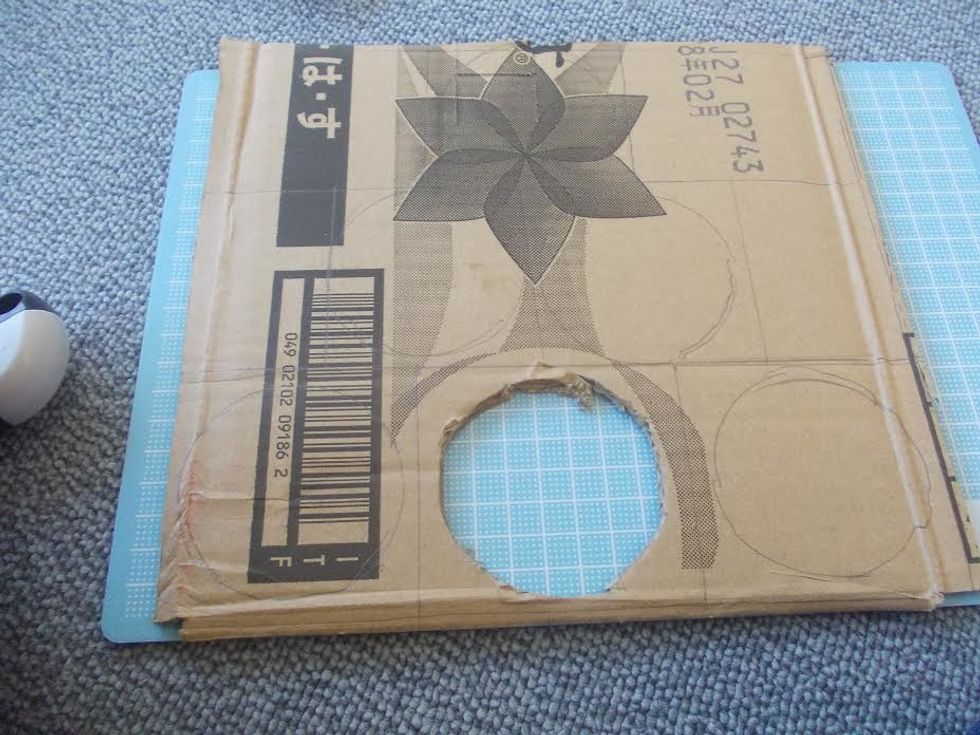 Start cutting the holes. Work on this until you have the desired amount of holes for the can holder.
You are done cutting the holes in the can holder!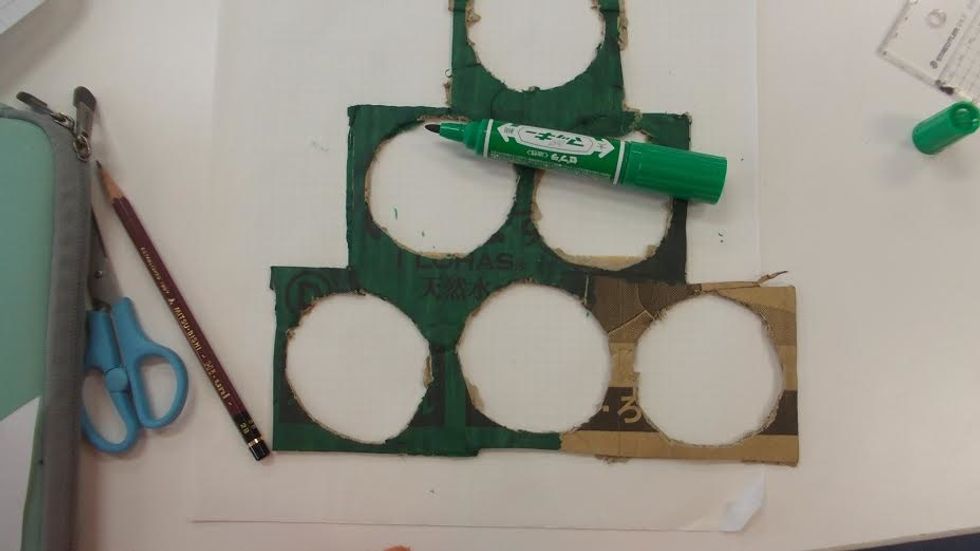 (Optional) If you want, you can color the can holder using either spray paint or color in the cardboard with a marker of any color you want.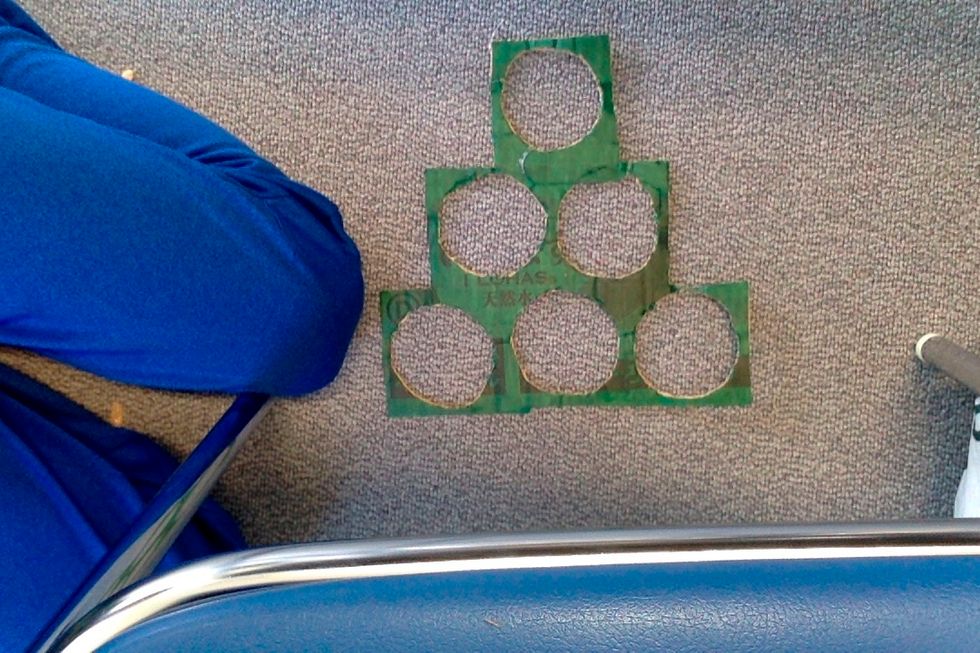 If there is extra pieces of cardboard sticking out, you can cut of the extra pieces to make sure it has a slick design. Once done with that, you can use sandpaper to make it even.
cm Cardboard at least 30cm x 30cm
1 Cutter
1 Cutter Board
(Optional) Marker/ Spray Paint
(Optional) Paper
Pencil
(Optional) Soda Cans