How to create a diy bow tie with a necktie
A quick and super easy DIY bow tie made with a standard necktie
352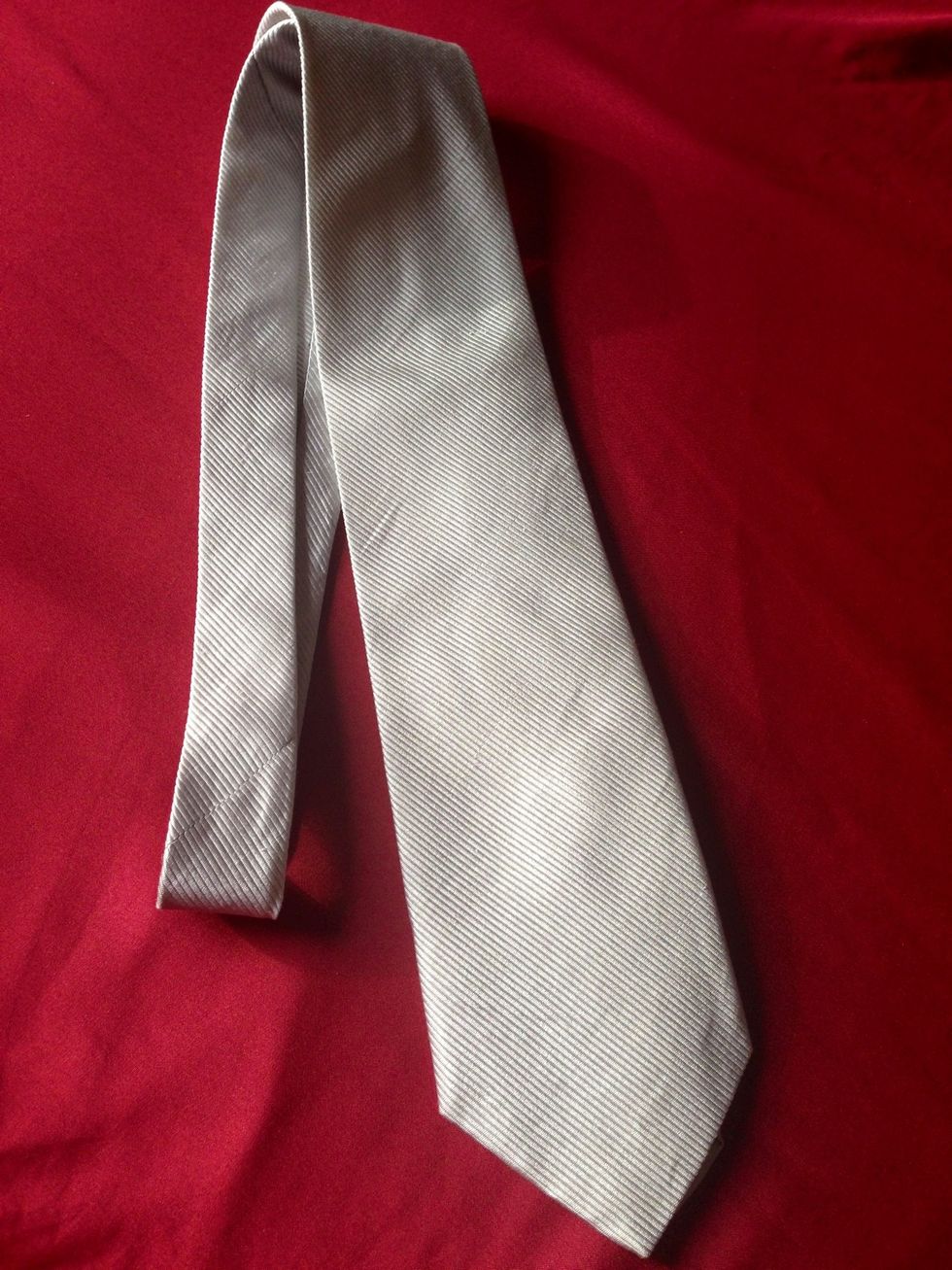 Grab a standard necktie. Any one will do
Lay your tie down on a flat surface with the back of the tie facing up.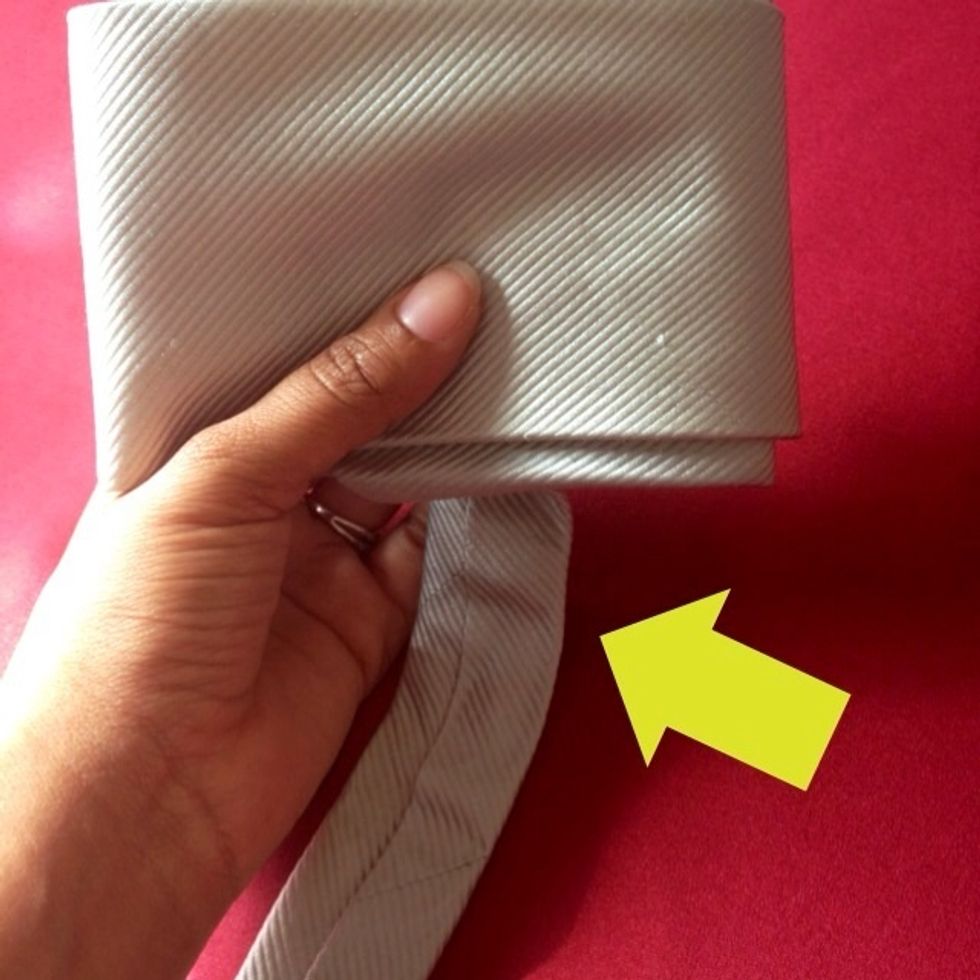 Pick up your Bowtie and turn it to the front. Turn the tail of the tie to where the inside if the tail is facing you. It may feel a little weird in the back but don't worry, it's normal. Easy peasy😉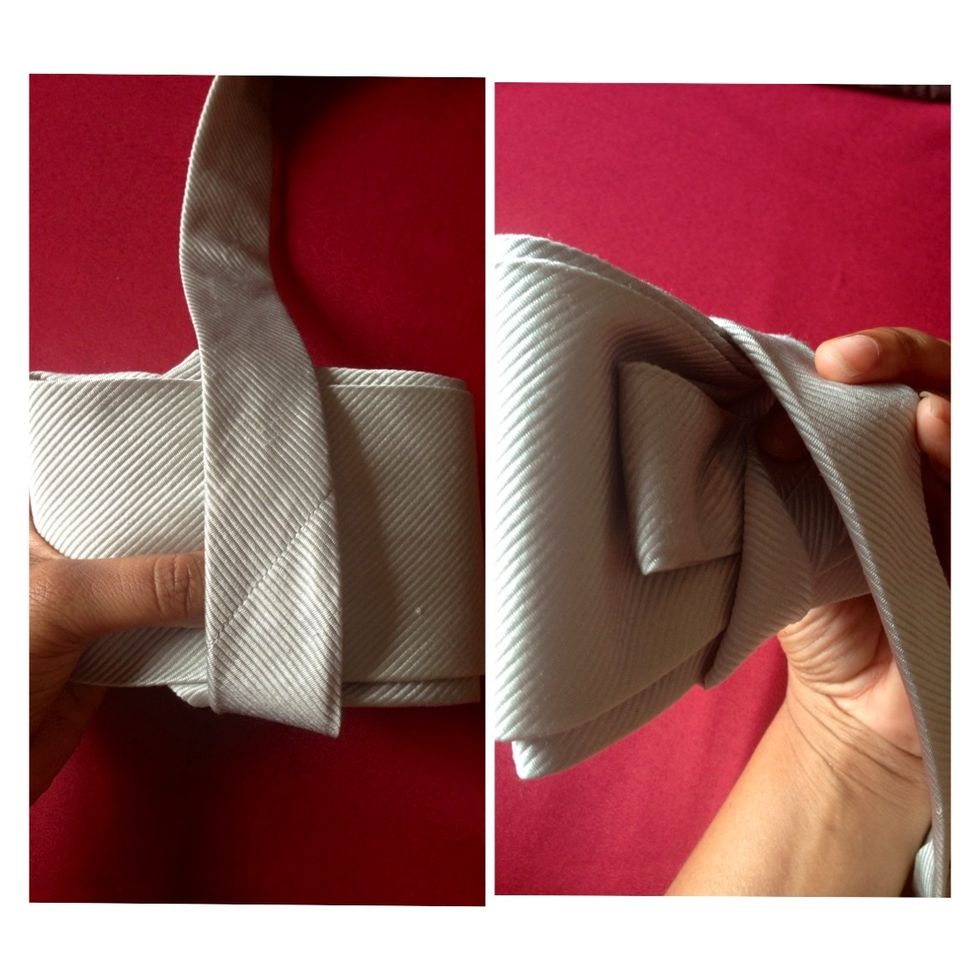 Wrap the tail of the tie up the middle of the Bowtie and around to the back. The back of the Bowtie may look a little busy but no one will see that part. It will all come together, trust me.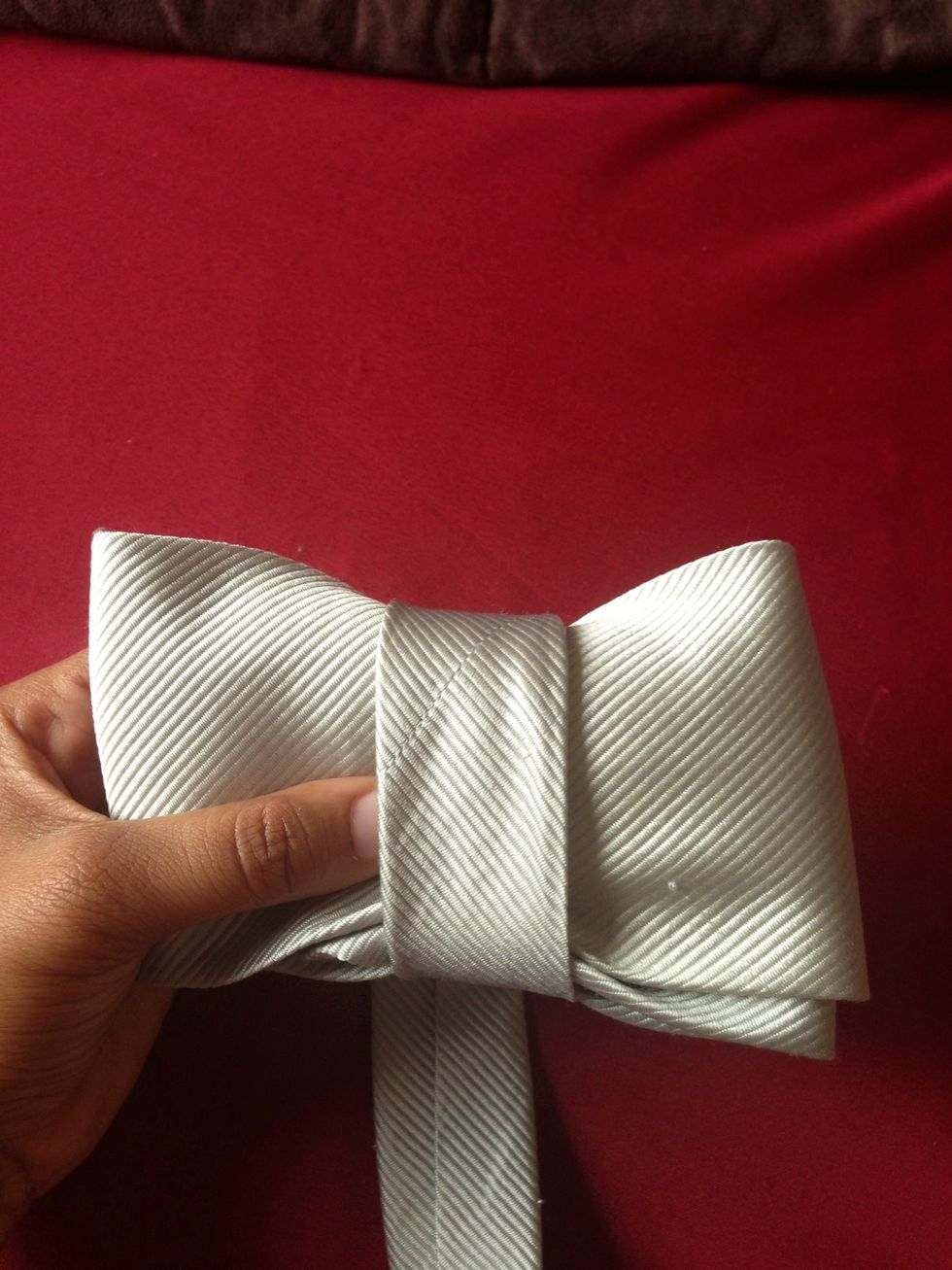 This is what your Bowtie looks like in the front. Make sure to pull the tail down snug so the bowtie can cinch nicely. Try to keep your fingers in place to hold your bowtie in place.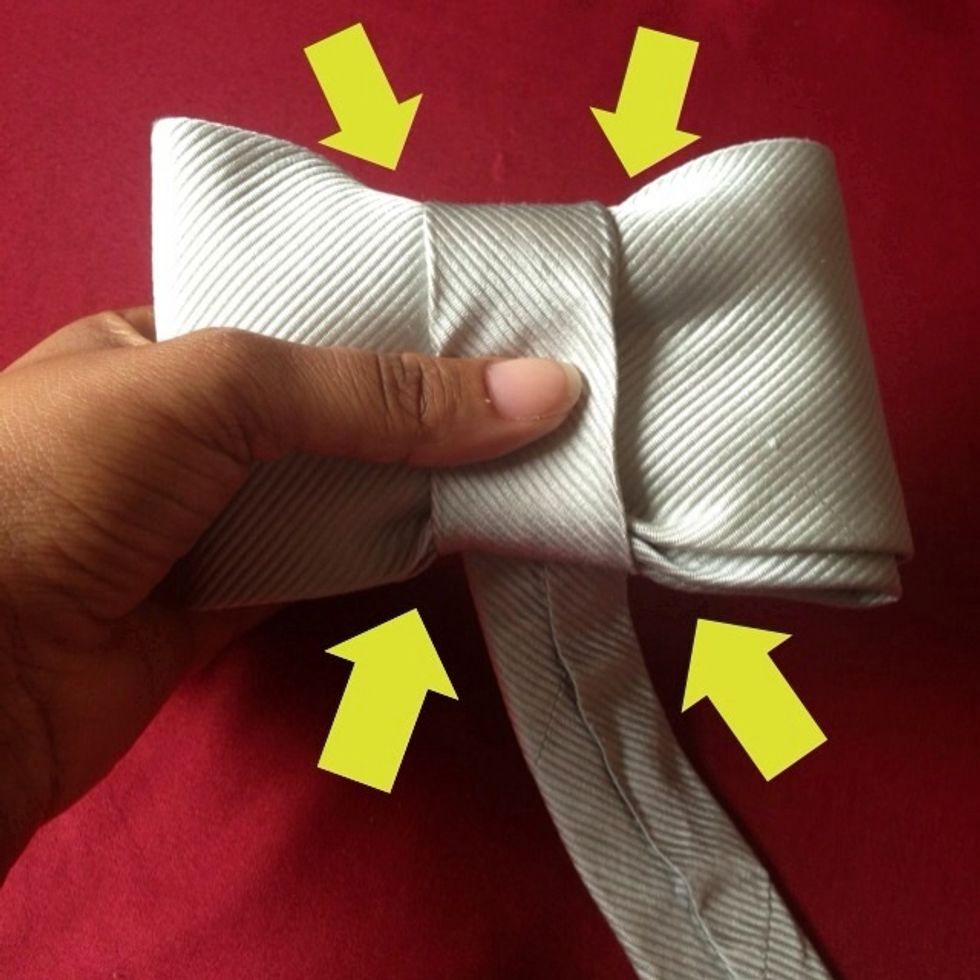 Try to straighten the inside corners of your Bowtie while you're still wrapping the tail. It will make the Bowtie look cleaner in the end.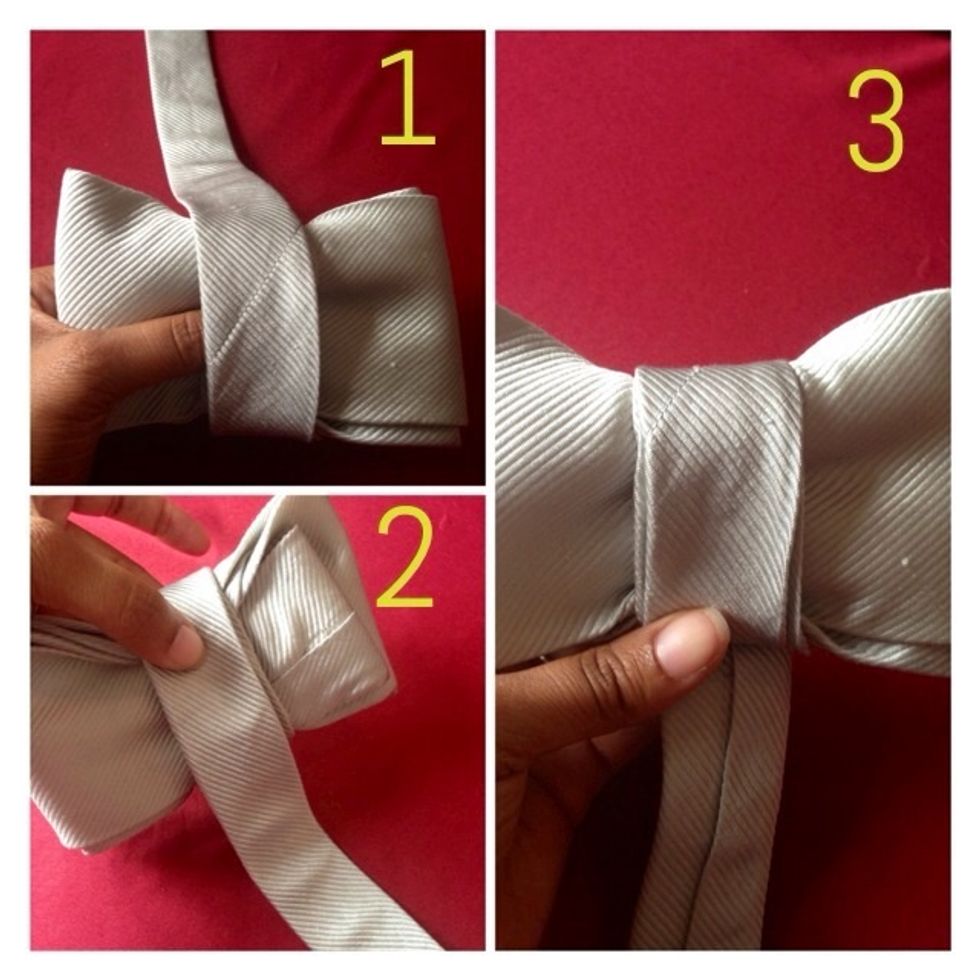 Repeat Step 7. You are just about done! Don't forget to clean up the corners and straighten your Bowtie out. The tighter you pull the tail, the more the Bowtie will cinch together.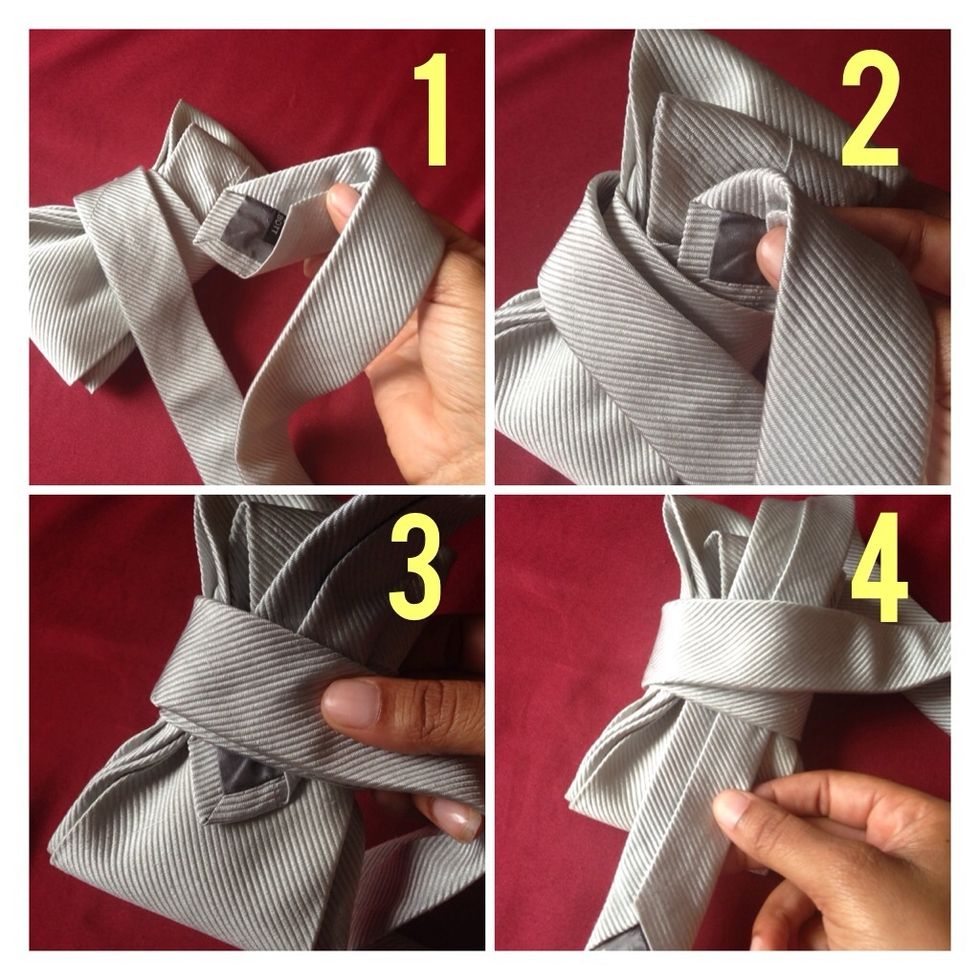 Turn the Bowtie to the back. Take the tail and tuck in through the TOP flap of the Bowtie. Pull the tail all the way through (please excuse the cropped picture)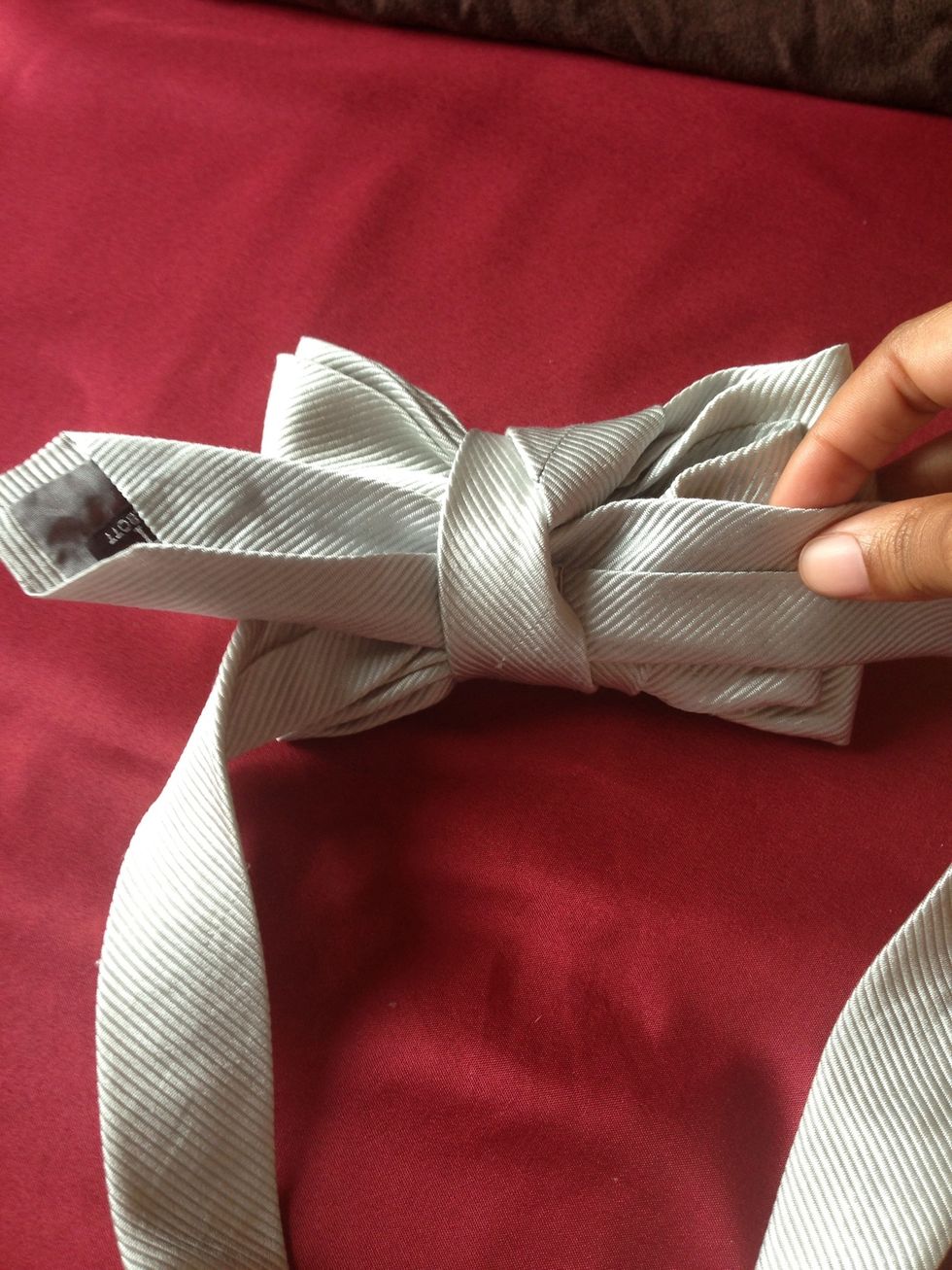 Repeat Step 11 for reinforcement.
Kristen Seafous
Wife, Designer, Crafter, Singer, Songwriter, Naturalista, etc.\nVisit The House of KSeafous on Instagram! @thehouseofkseafous