Begin by adhering Archival cast wings and flaming heart with strong clear drying glue.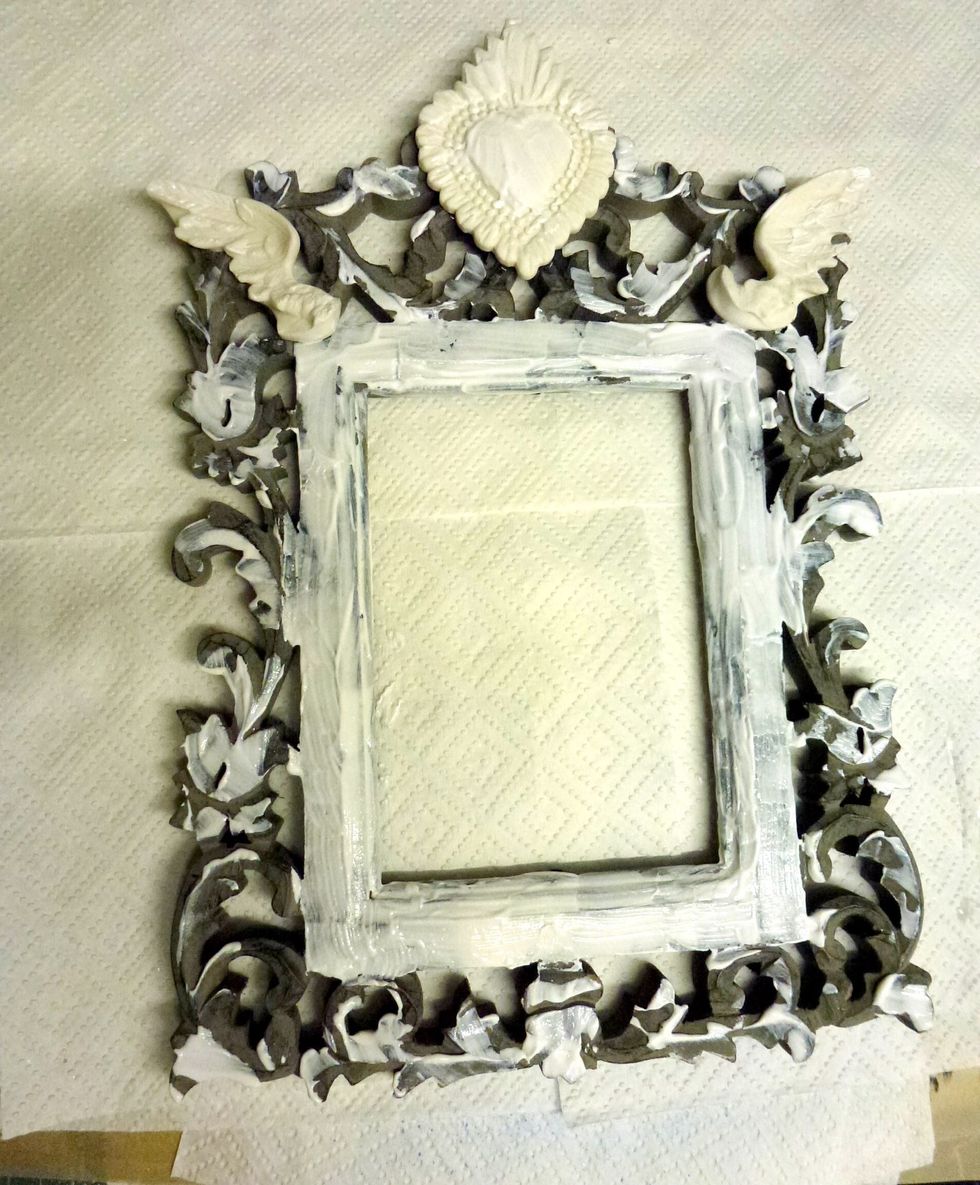 Apply white crackle medium randomly around and over the carved flourish, cast shapes and inner solid frame, allow to dry and crackle.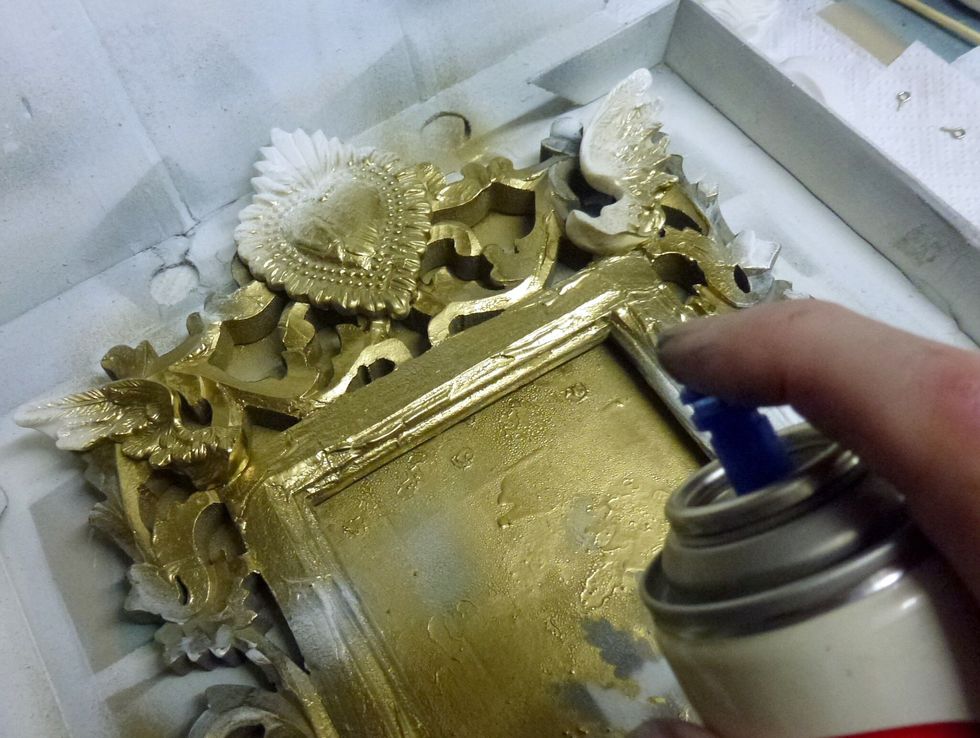 Adhere flowers in between cast shapes at top of frame and apply a final application of gold foil spray paint to all surfaces.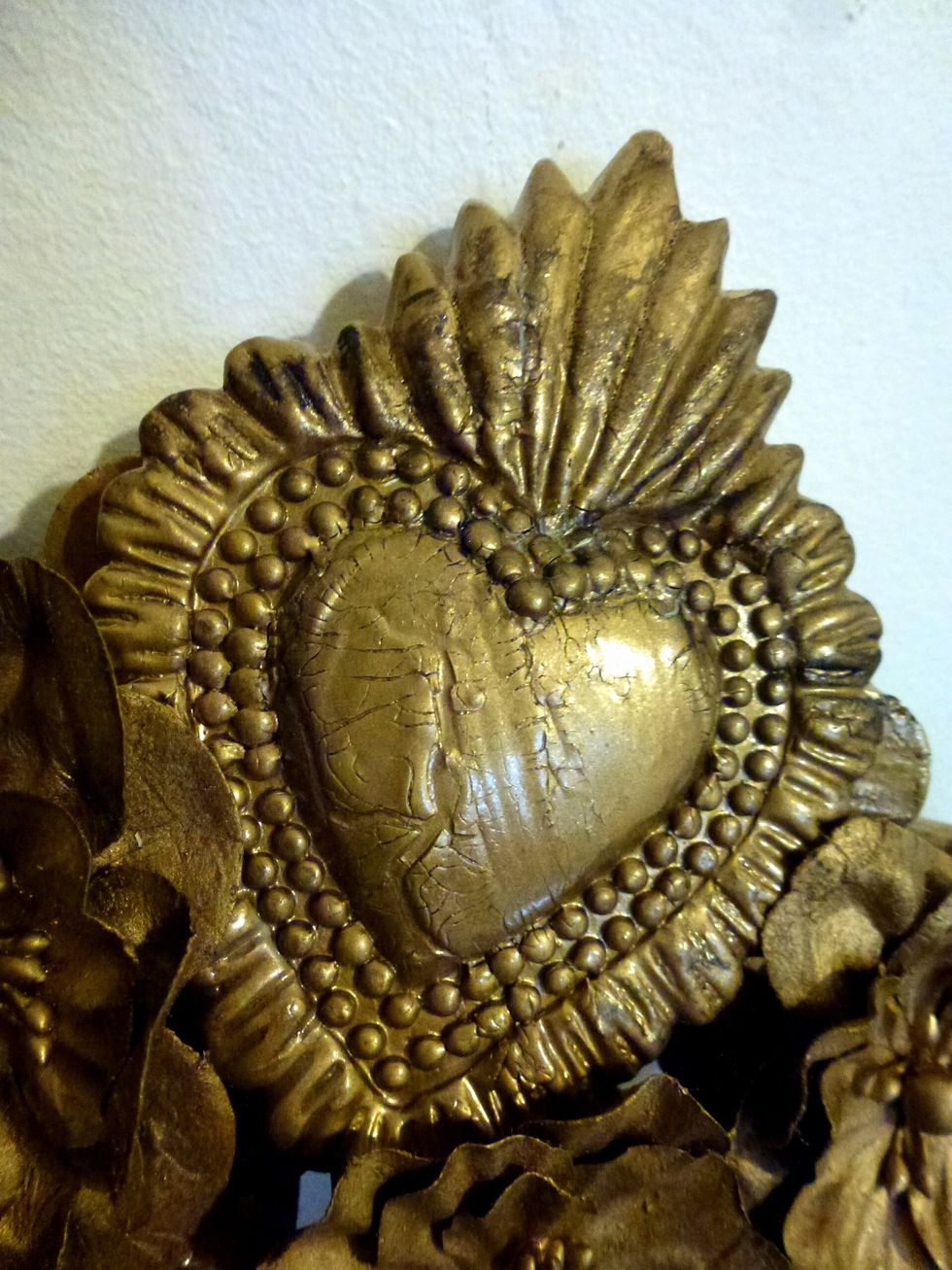 To 'age' and highlight the cracks apply heavy black gesso using a baby wipe, ensuring that you get black gesso into cracks. Apply a coat of matte artist grade sealer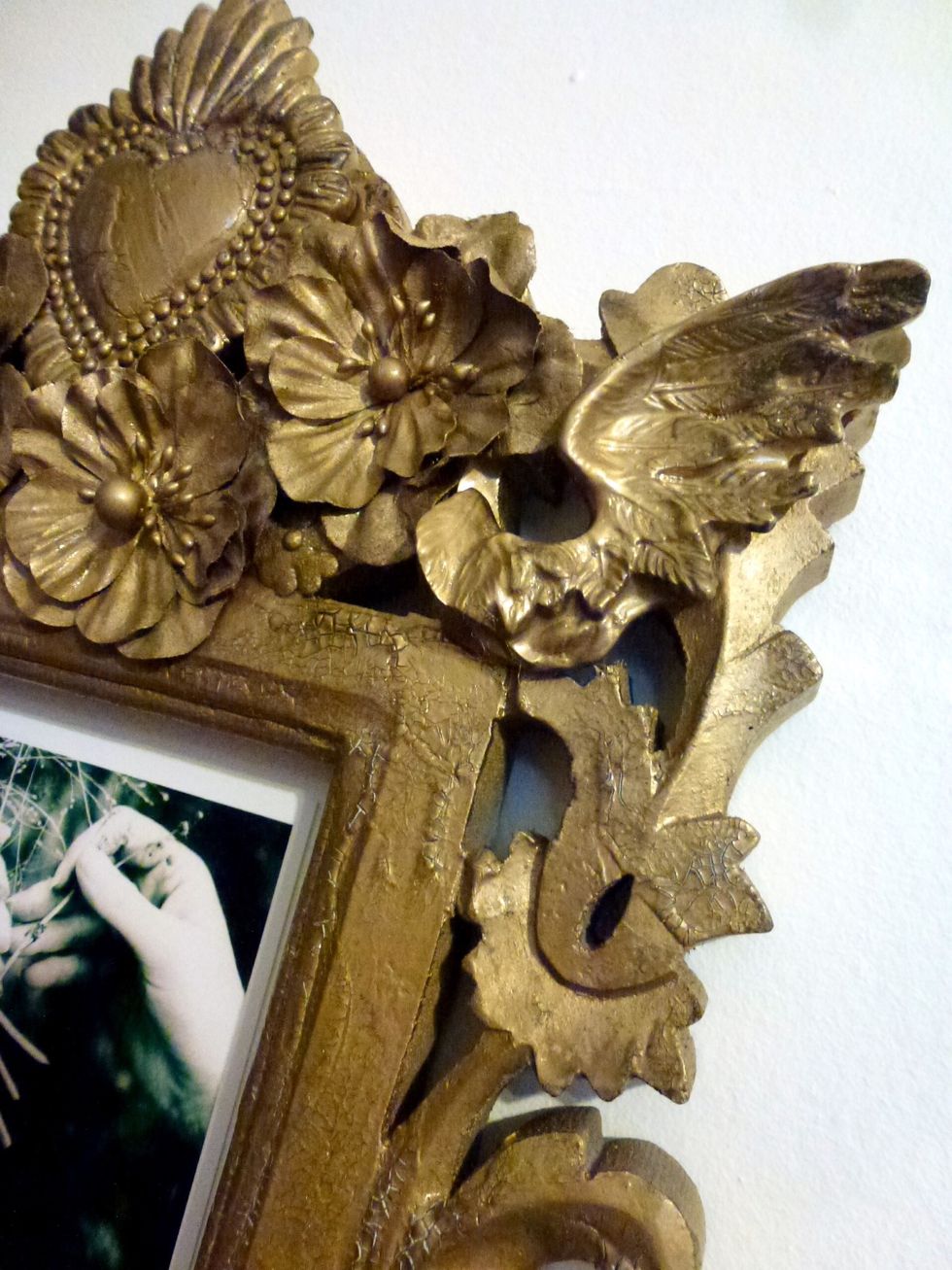 Beautiful details
You now have a showcase piece to display treasures in it. To read more about Louise inspiration visit the Muse at www.sandraevertson.com
Relics and Artifacts flaming ex voto
Relics and Artifacts Ancient Soul
Texture paste white crackle
Heavy gesso black
Flowers
Frame
Krylon gold spray paint
Matte sealer
Relics & Artifacts
RELICS & ARTIFACTS ® matte white resin craft blanks by designer Sandra Evertson for Prima Marketing Inc.