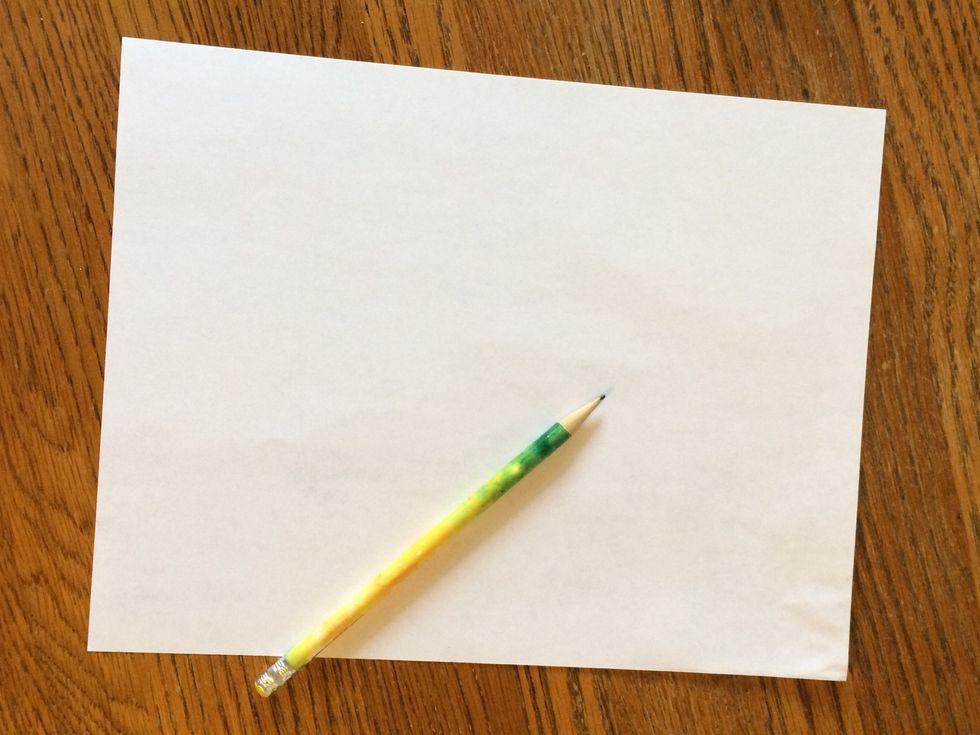 First grab an old fashioned pencil and a sheet of paper.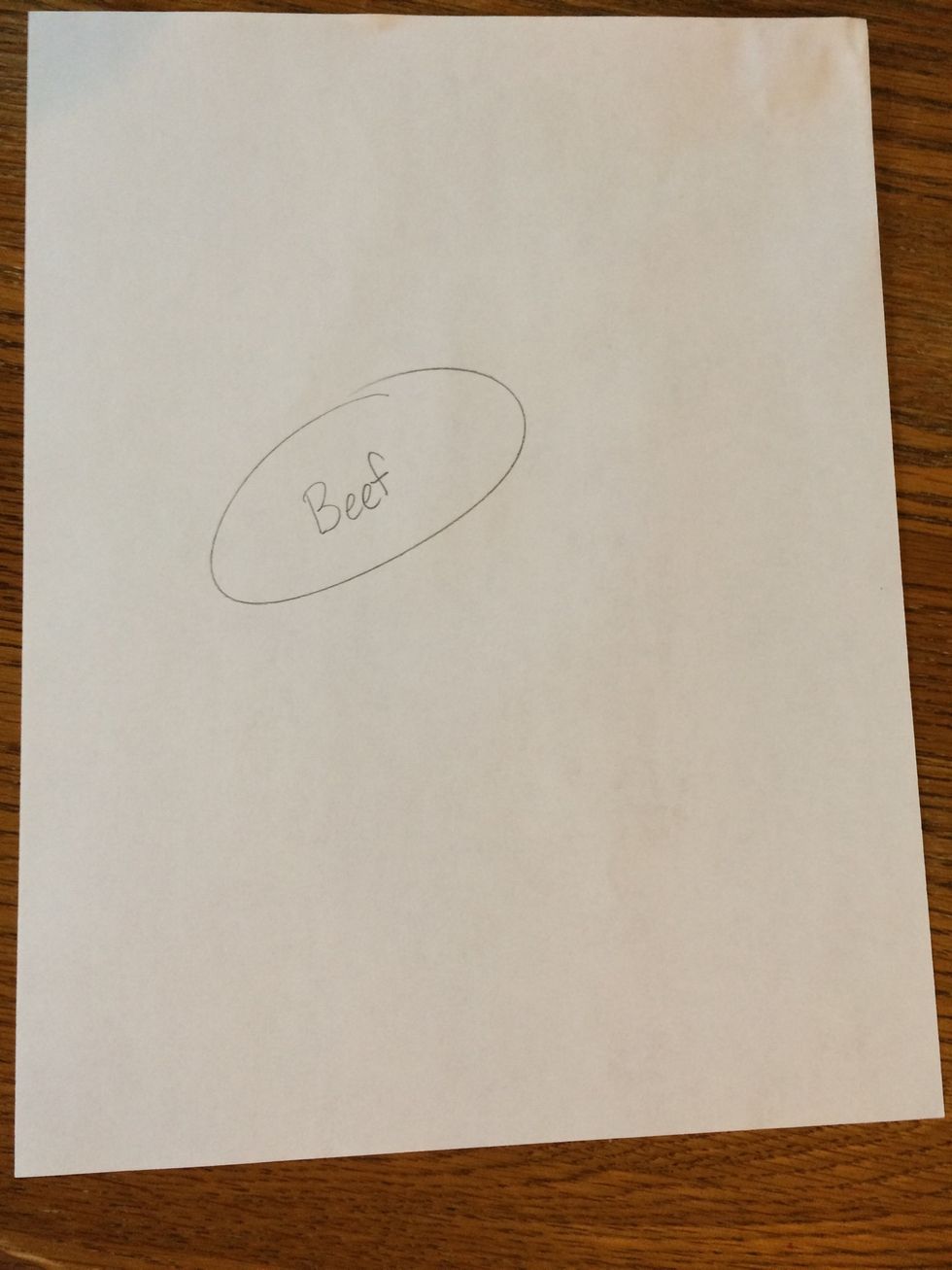 Pick one basic primary flavor for your dish. The less primary flavors your dish has, the more each individual dish can shine!
Specify any specifics about that ingredient. Here I list what cut of beef I want to use.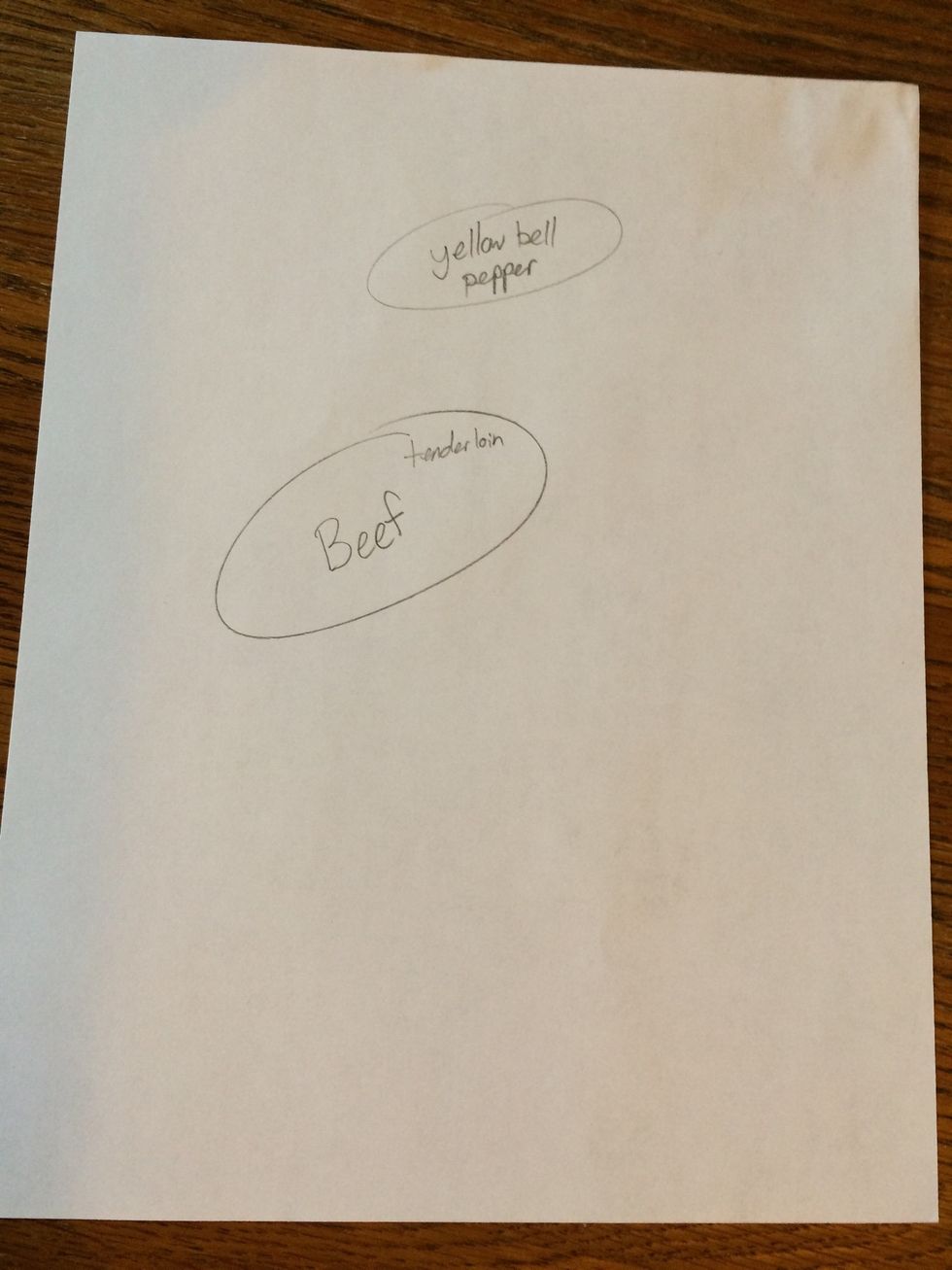 Add another flavor component to your dish. Do yellow bell peppers go with beef? YES! If any ingredient from this point on that you add doesn't go with beef AND yellow peppers, go with something else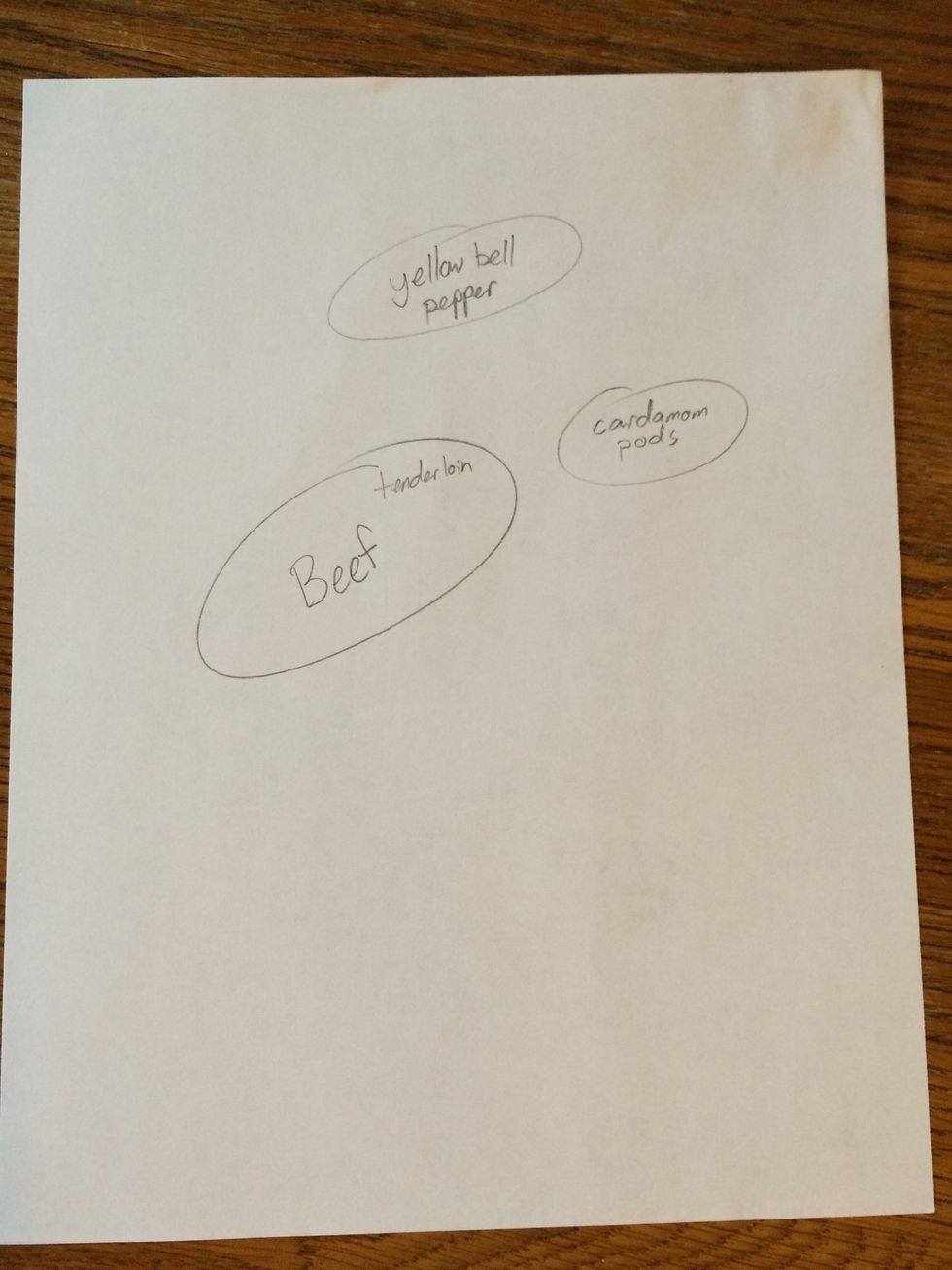 Think of some complementary secondary flavors that go with the primary ingredients. Start to think about contrasting textures. Cardamom will add a rustic woody texture of I grind it up for a meat rub
How am I going to enhance the bell peppers? A little large ground black pepper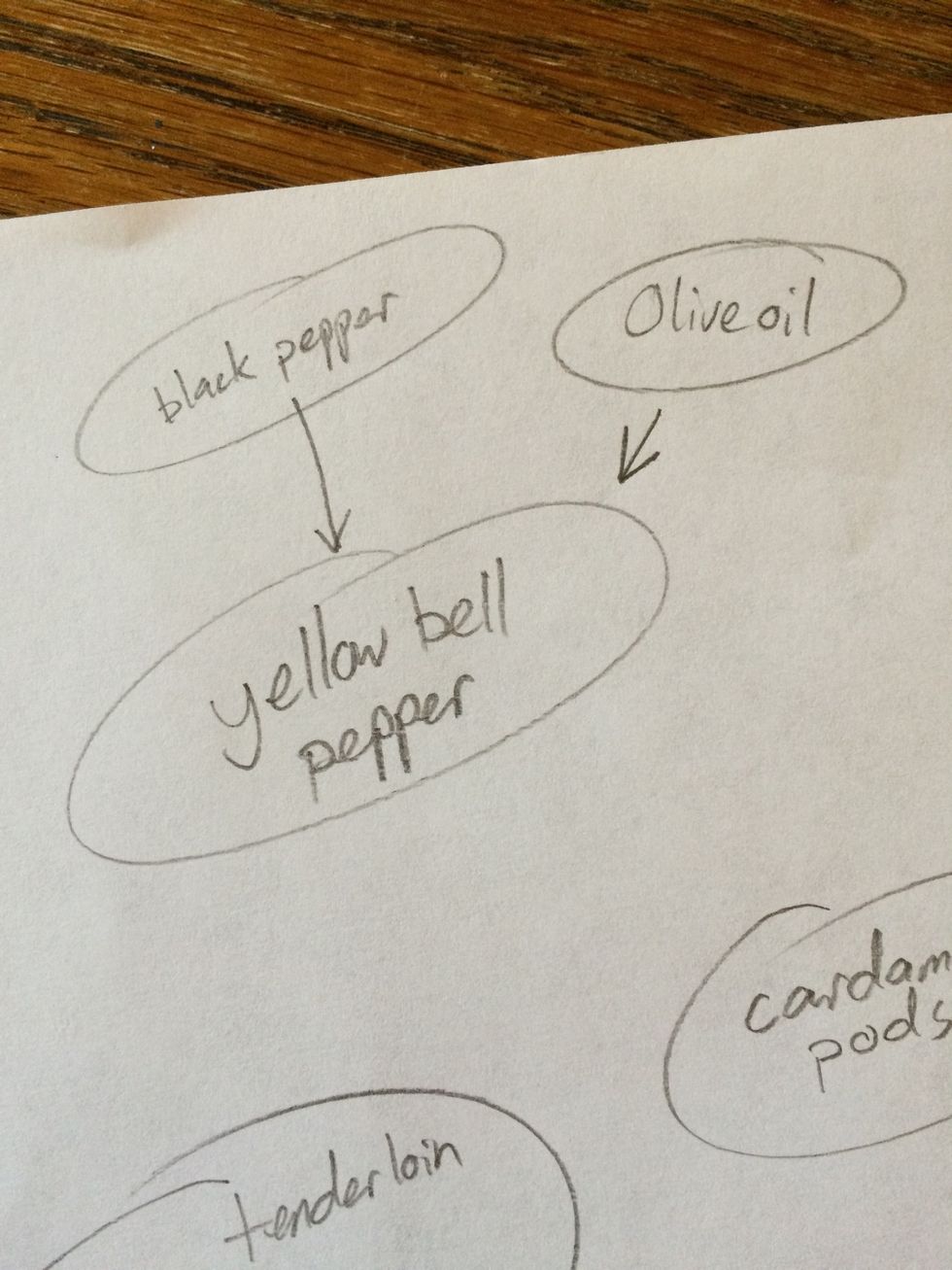 If I put olive oil on the pepper first, then the black peppers will stick better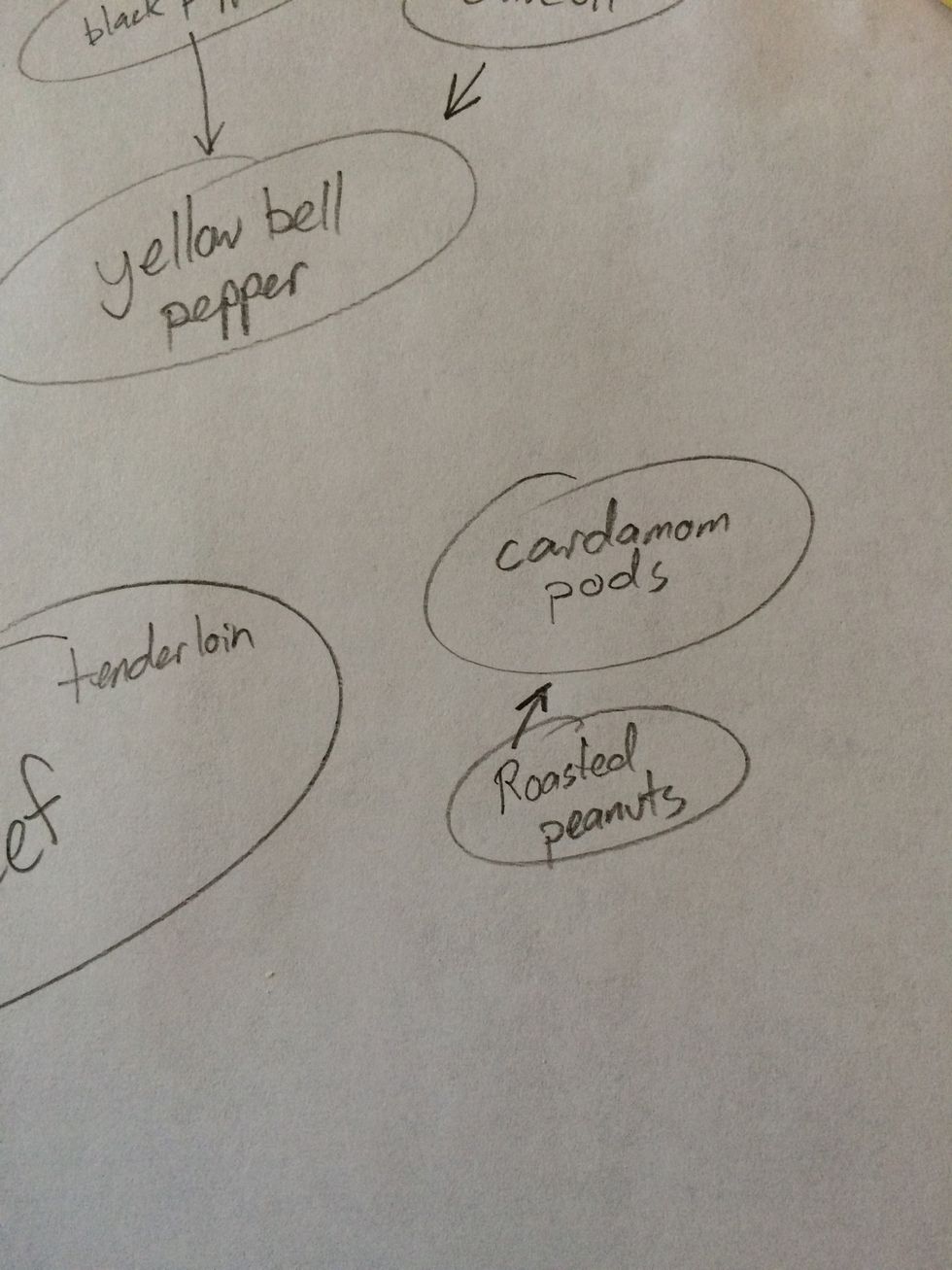 What other woody, rustic ingredient can I add to the rub for the beef? Roasted chopped peanuts.
Here are all the ingredients in my dish. Looking really good!
Always keep in mind the primary ingredients and only add stuff that will put a spotlight on the star of the show!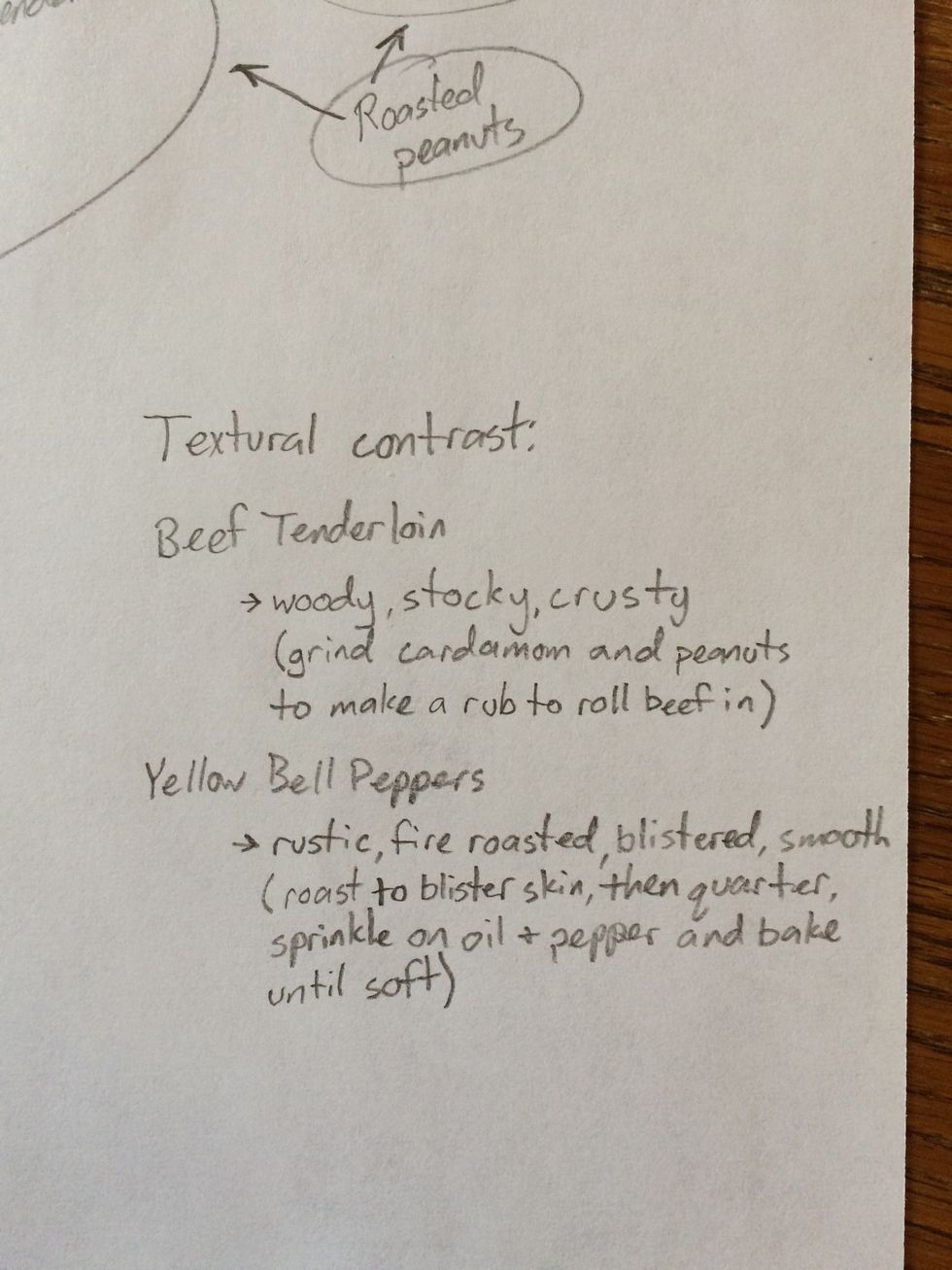 Now I take a moment to list out the textures I will be working with and how I will achieve what I want for each primary flavor.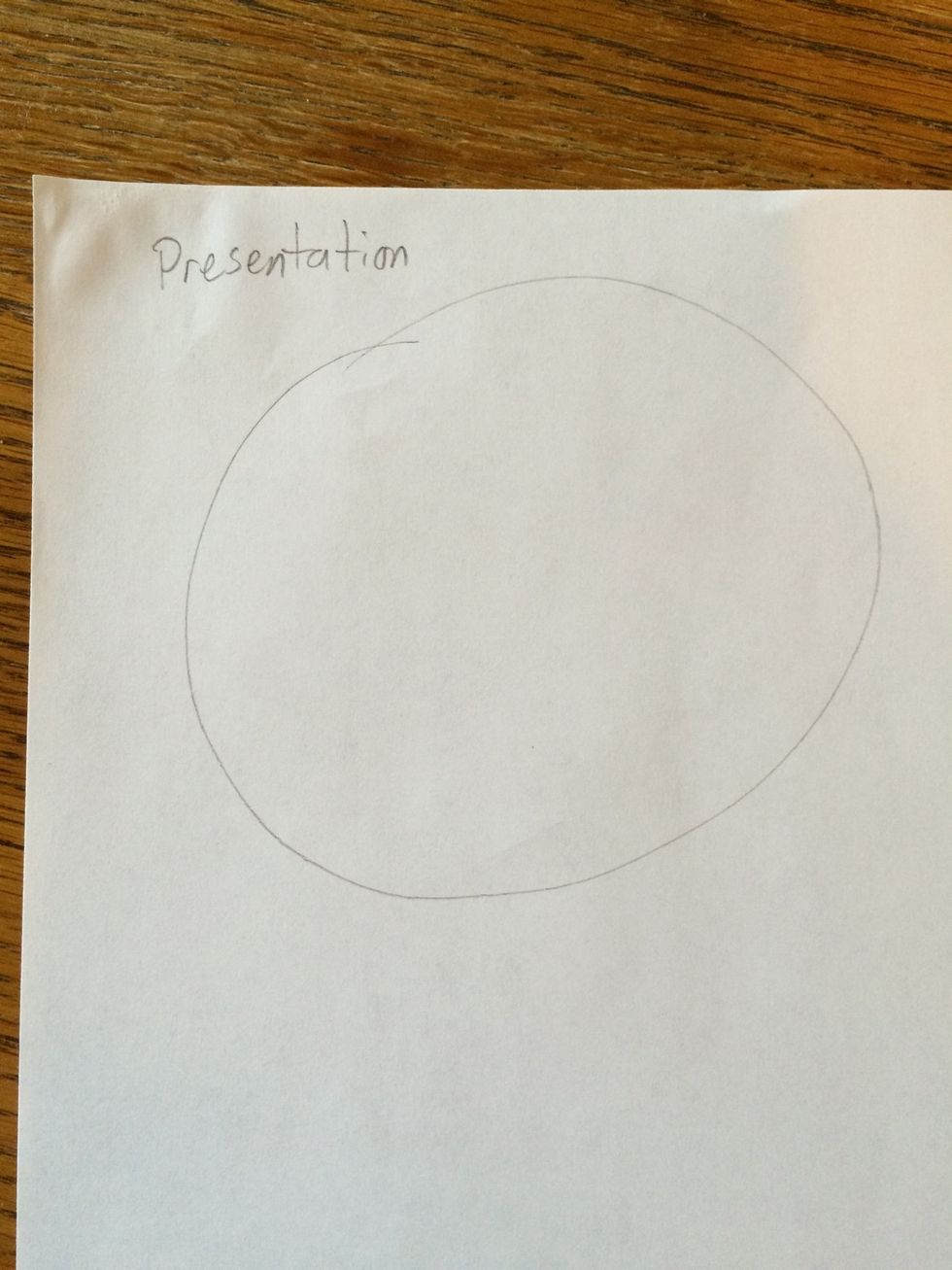 It is important at this stage to visualize how you want the dish to look on the plate. Start of with a blank canvas/plate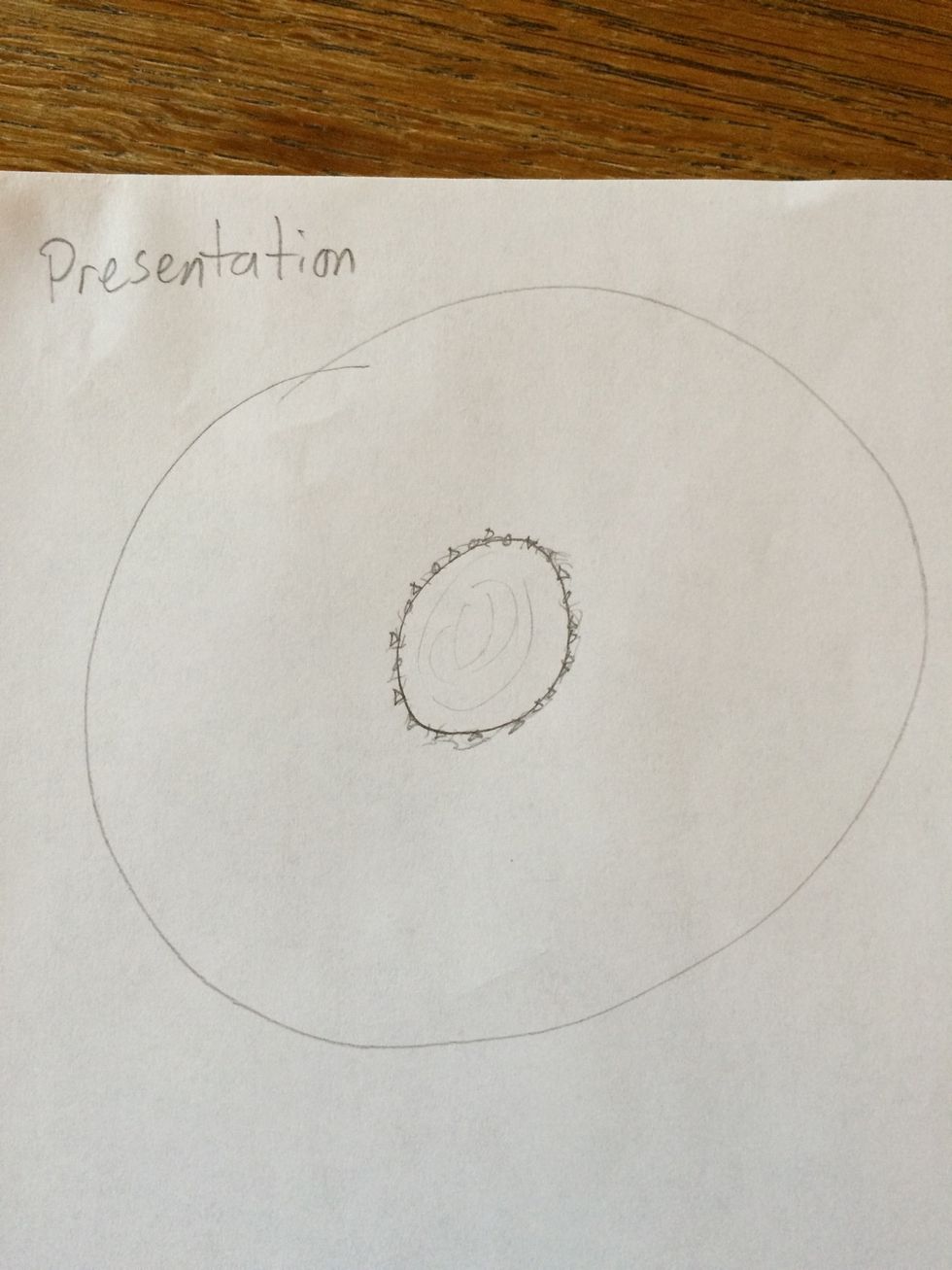 Start drawing out the primary flavors until you like the way the plate looks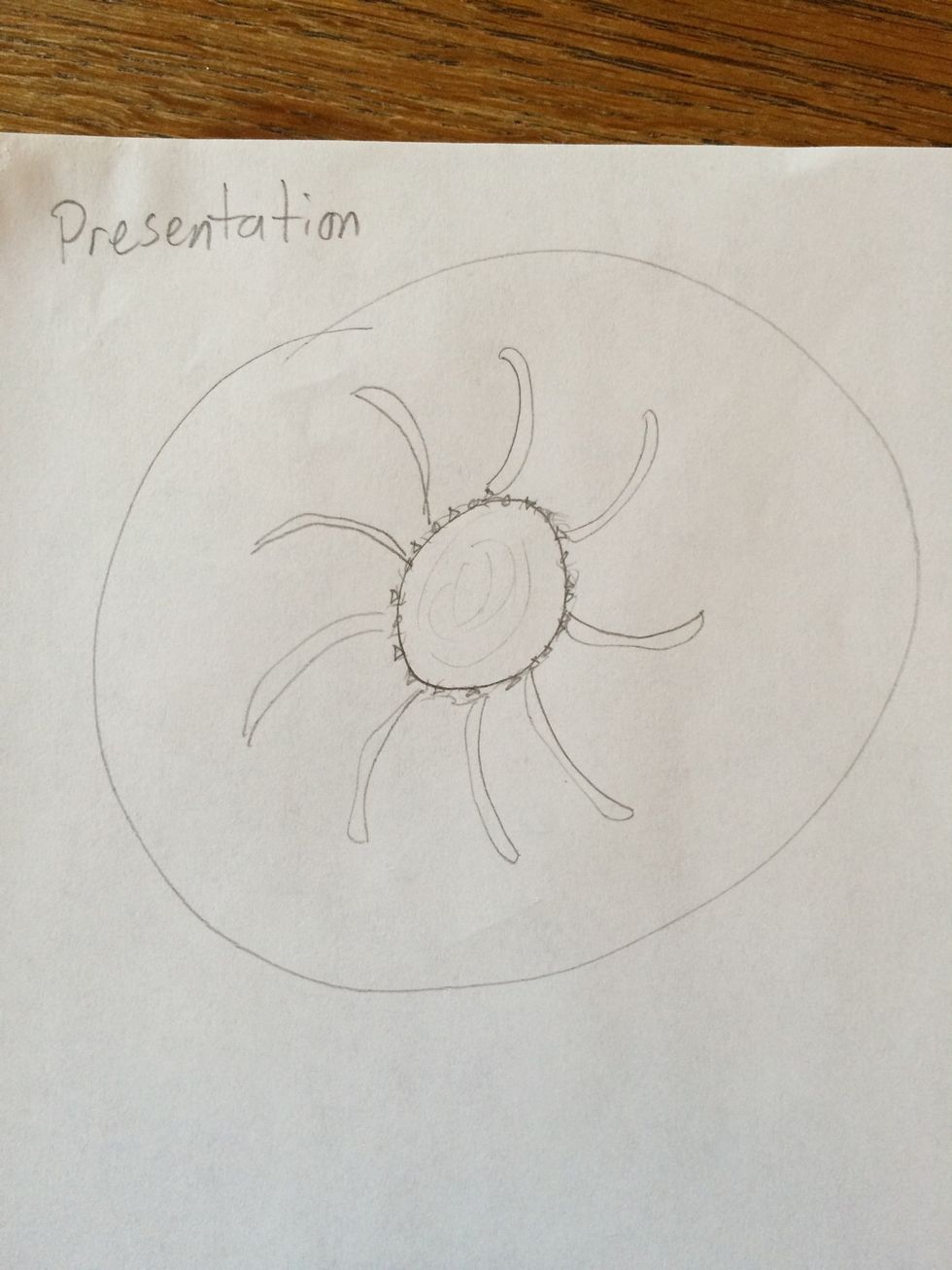 Add everything in
Here is a full article I wrote about design. http://bit.ly/intentionaldesign There is nothing more satisfying than creating something that has previously not been tested!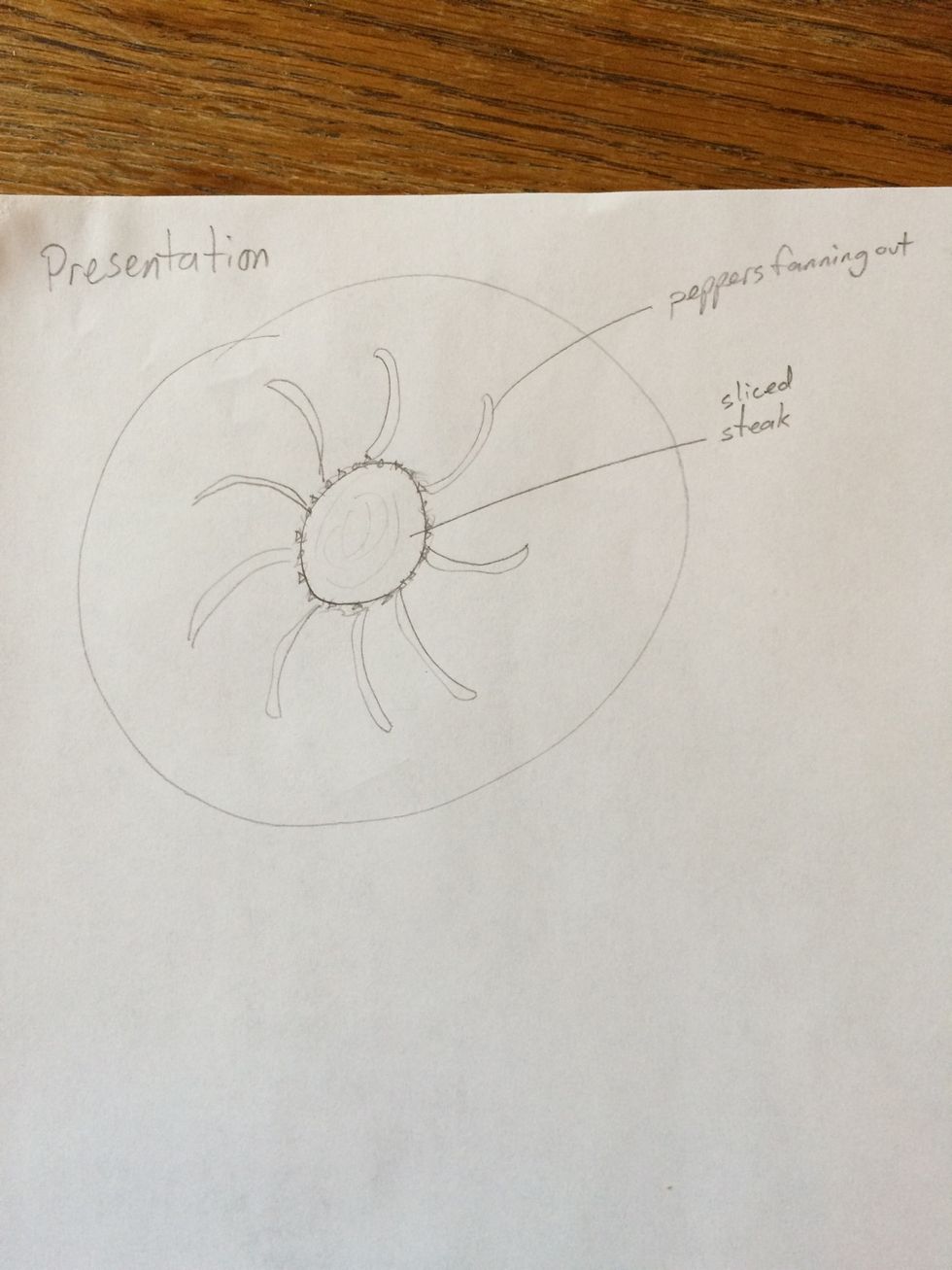 Final presentation map Inspiration for this dish was sunflowers. They are big, rustic and the stems are incredibly woody and fibrous. The steak is rolled in a rustic crust surrounded by yellow leaves
Some of my favorite books on designing and creating your own dishes.
Thank you for reading the guide! Share what dish you came up with: @HannahsFood
Pencil
Paper
Quiet focused place to brainstorm
Chef Hannah Heinz
Crazy about food science! Creative Chef and Certified Holistic Health Practitioner. Shares international flavors and experiments on her food blog