Start with a basic wooden chair that you want to infuse with a little more of your own personal style.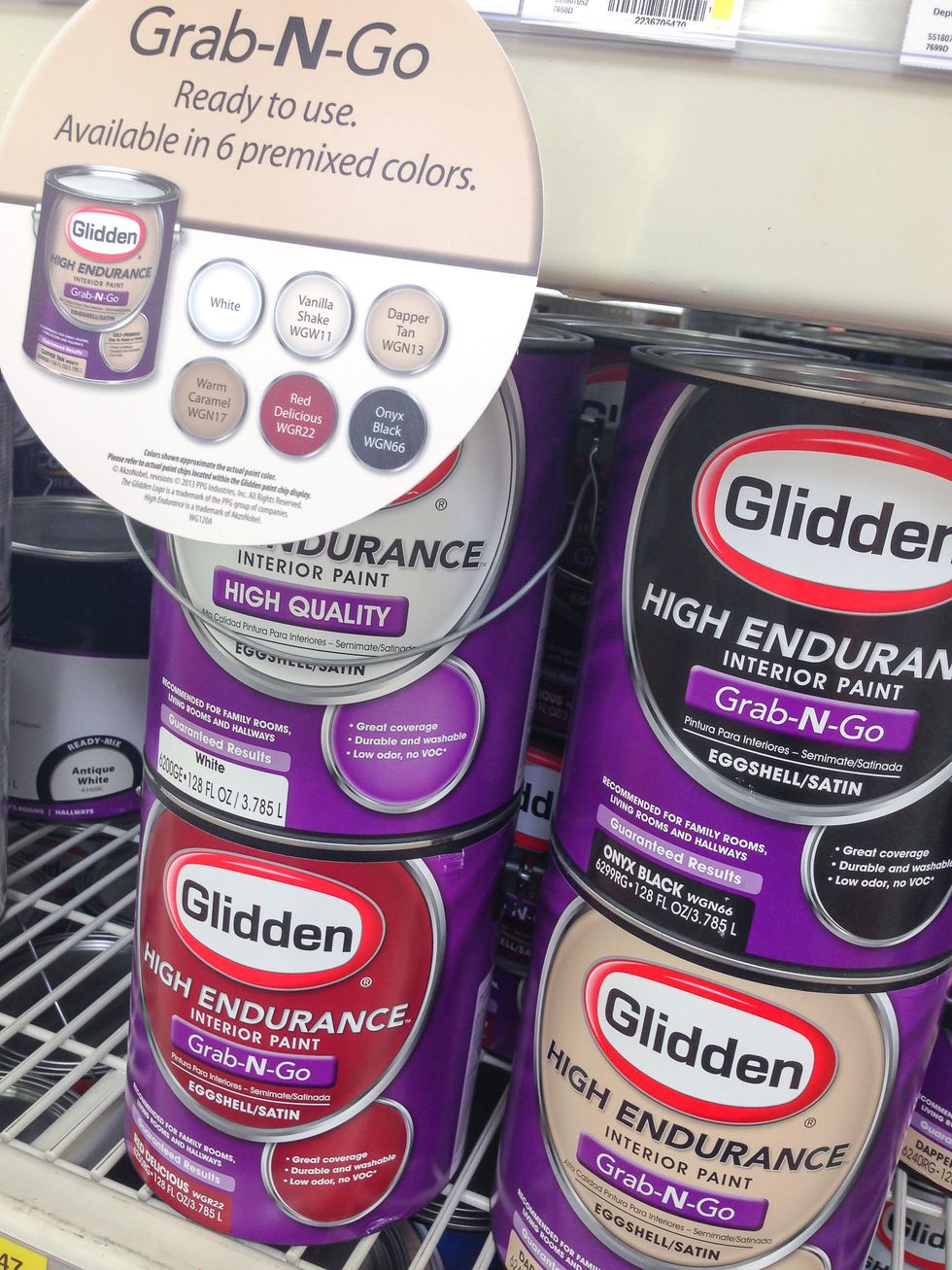 Then, run to Walmart and grab a can of Glidden's Grab-N-Go directly off the shelf. Glidden has selected the most popular colors for you, so color selection is made easy! No mixing or waiting.
Using painters tape, tape off a straight line on the chair legs where you want the dipped paint look to end. I used a ruler to make sure both legs were even. I also covered the chair in plastic.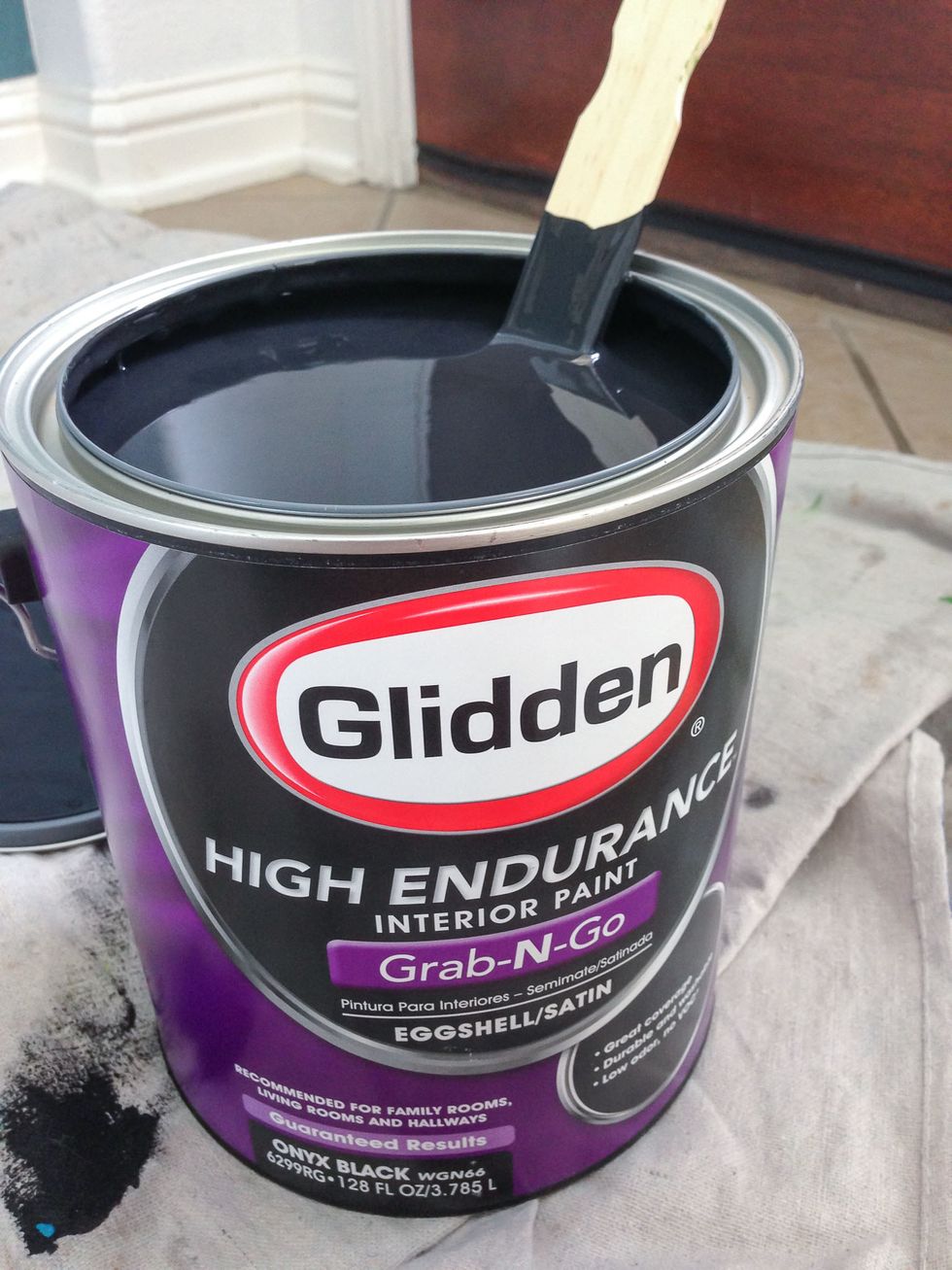 When you are ready to paint, be sure to stir the paint well. I am using the color Onyx Black, which is a deep, true black.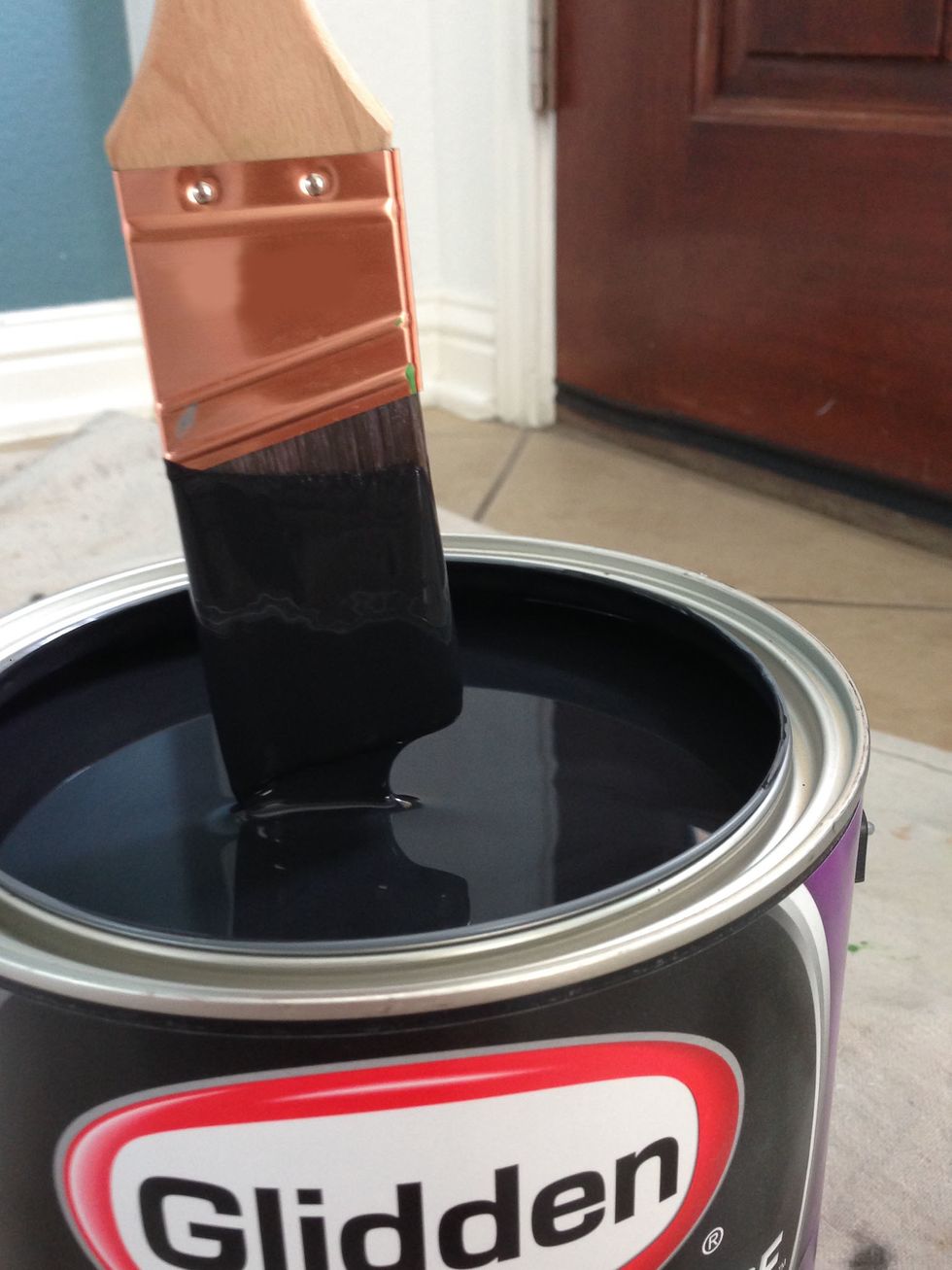 Dip a good quality angled brush into the paint and brush off the excess from one side of the brush on the edge of the can.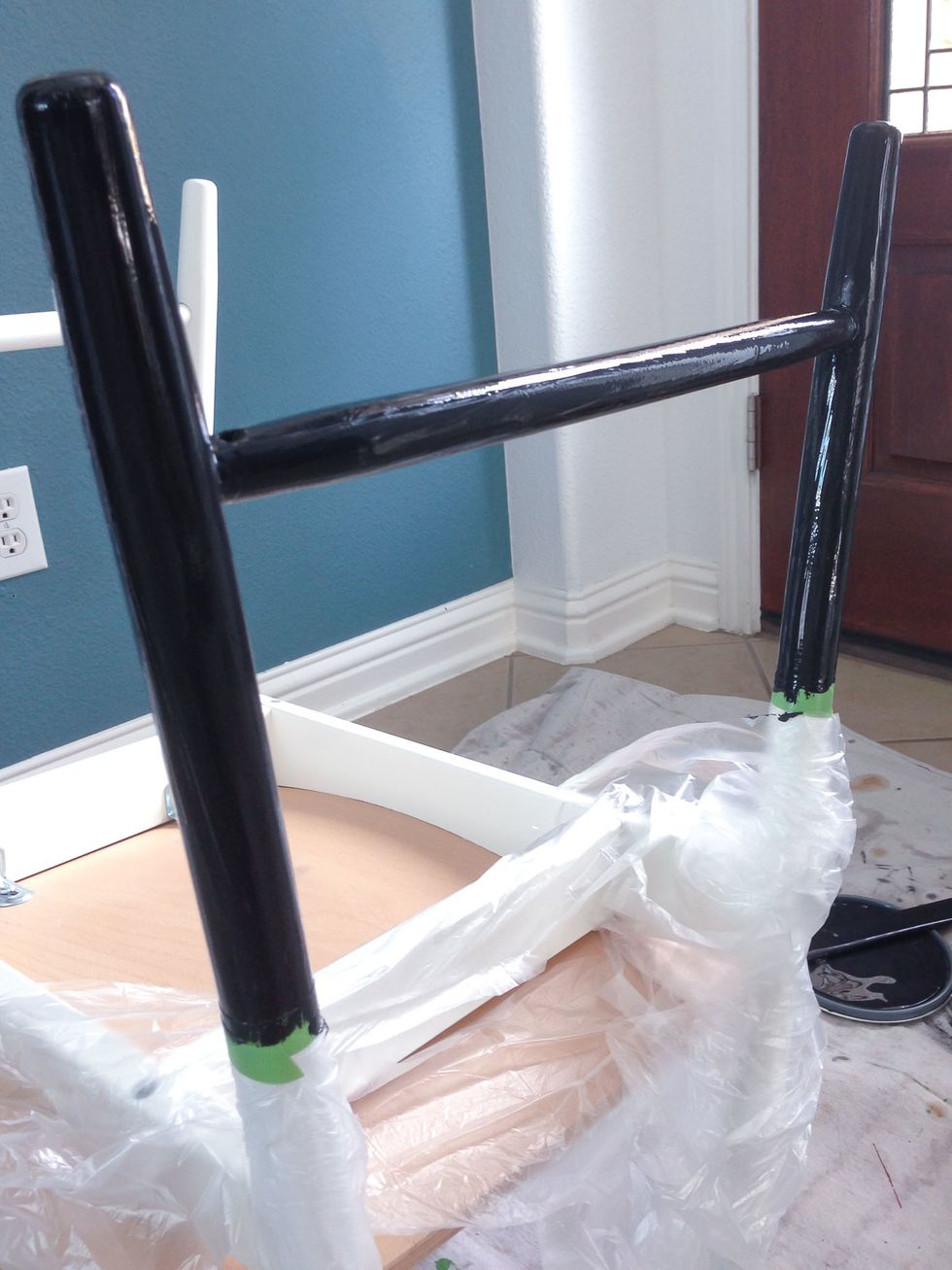 Paint your first coat of paint on the chair legs. When painting a smooth surface with a brush, you want to make sure that you don't over brush the paint. Good quality paint is self-leveling.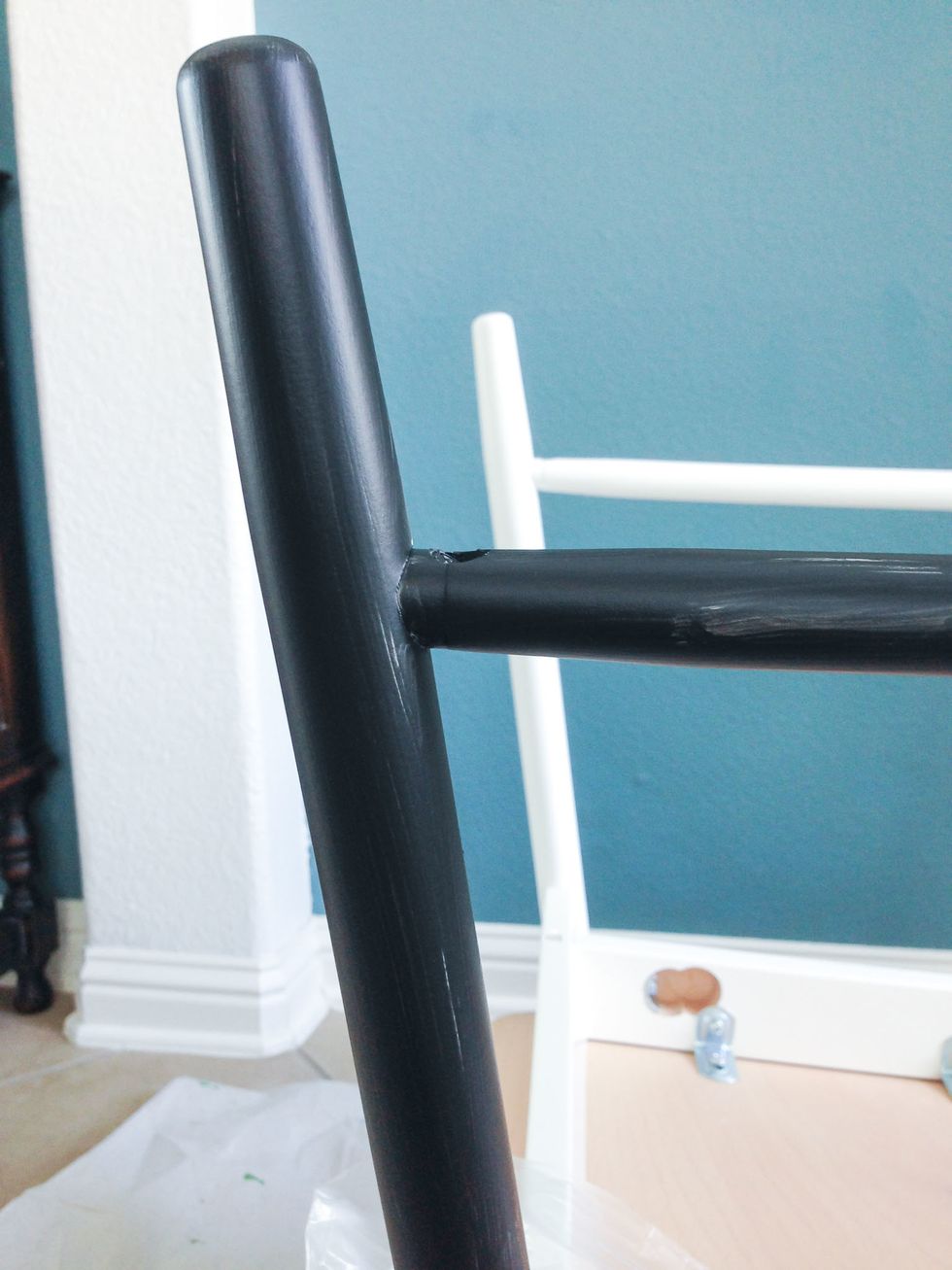 After the first coat of paint, my chair legs dried in about an hour with no brush marks. A bit of touch up was needed, but the second coat will take care of that.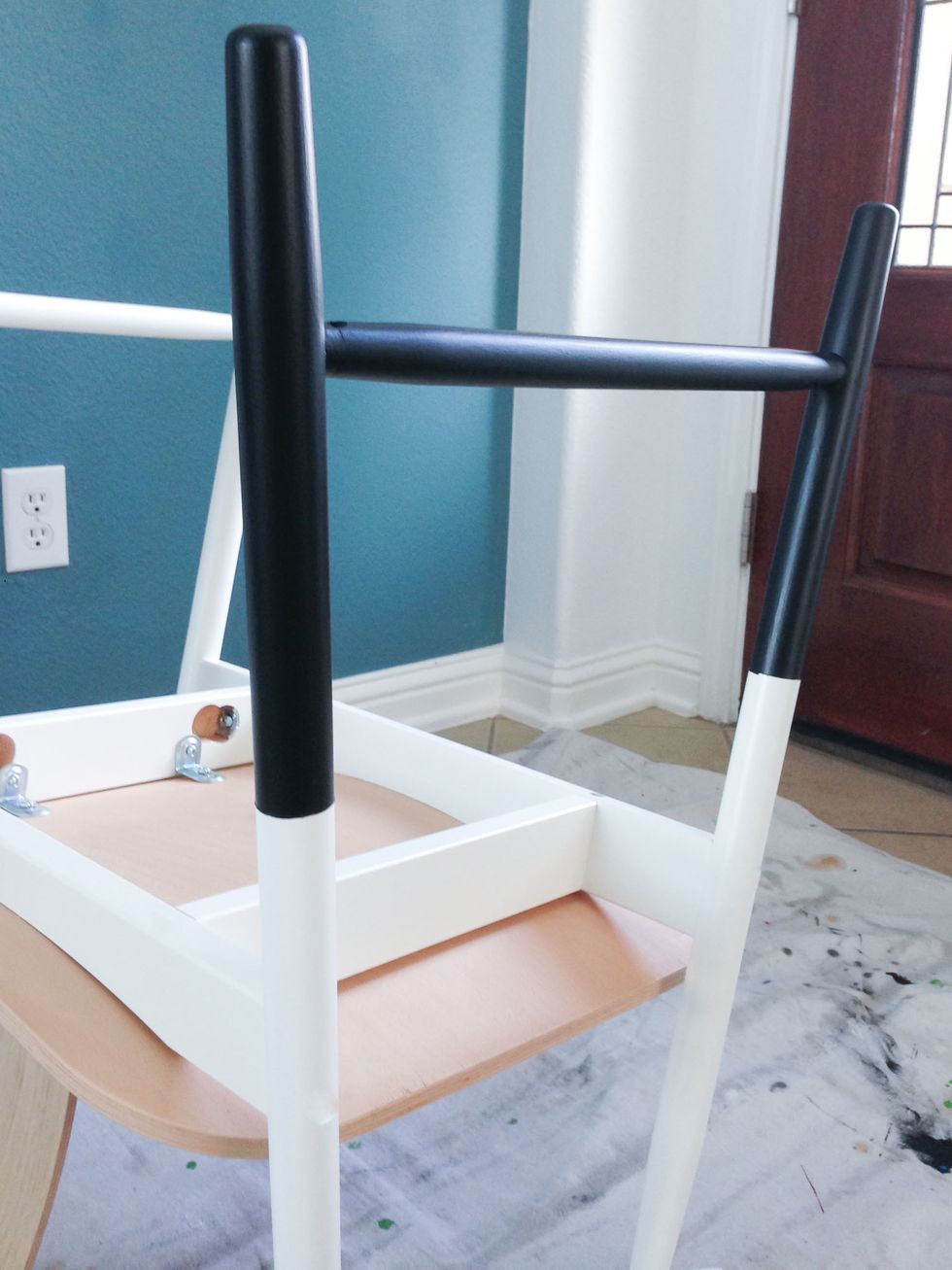 After the second coat dried, I carefully peeled away the painters tape and plastic. I left my chair upside down for about 24 hours to make sure the paint had hardened.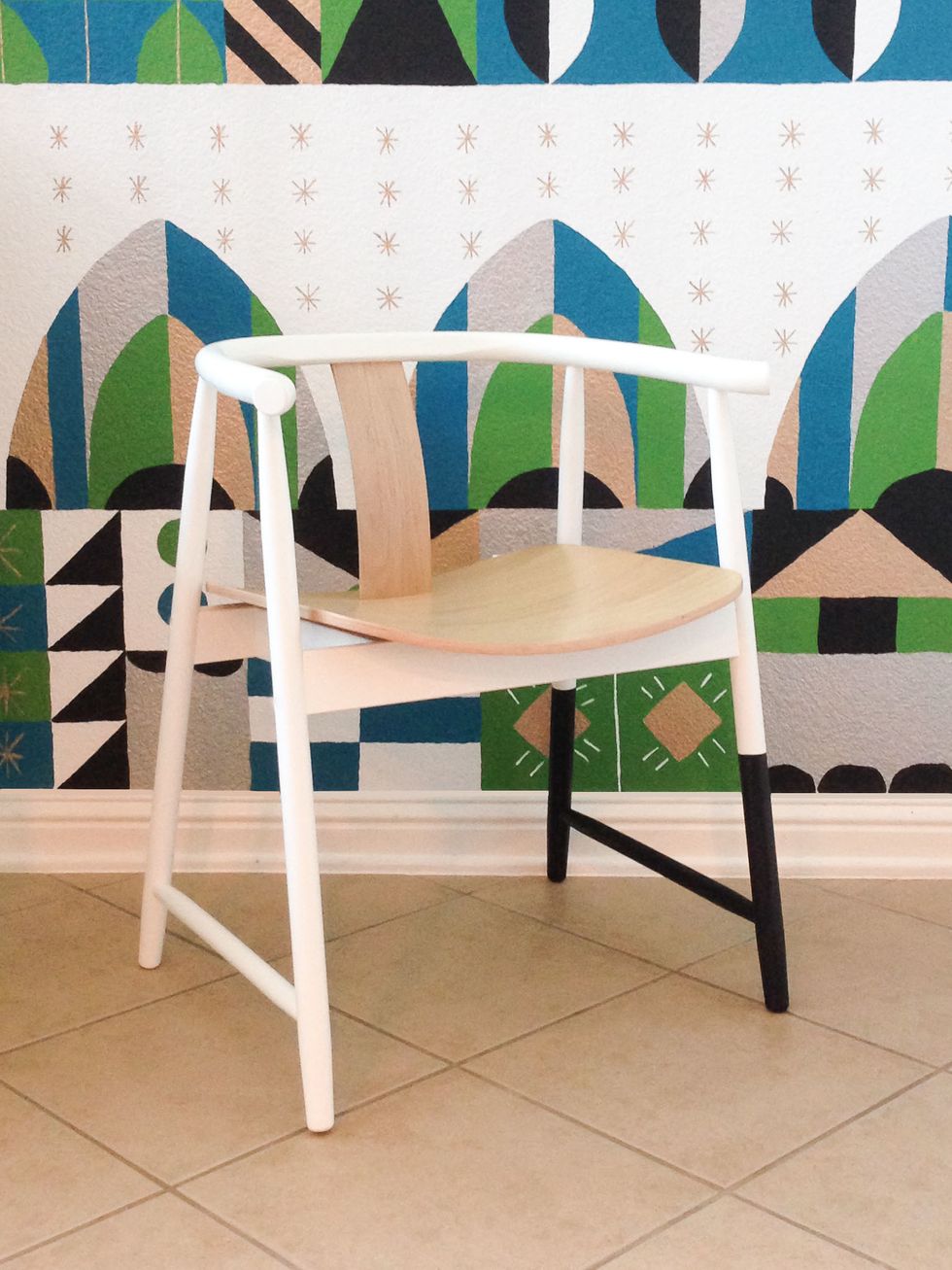 After! This cute wooden chair that my son picked out for his room was given a little more style in the matter of minutes. For more tips, check out Glidden's blog at http://MyColortopia.com
1.0 wooden chair
1.0 roll of painters tape
1.0 can of Glidden Grab-N-Go paint (avail. at Walmart)
1.0 angled paint brush
1.0 drop cloth
1.0 ruler
Lindsay Ballard
Hi, I'm Lindsay! I love doing crazy fun DIY projects around my home. Come join me and make your home more awesome, one color infused project at a time.