How to create a deodorant that really works, non-toxic
This deodorant works on even the stinkiest man pits. You can make your own custom scent and rest easy knowing it is aluminum and chemical free for a long and healthy life of smelling good :)
32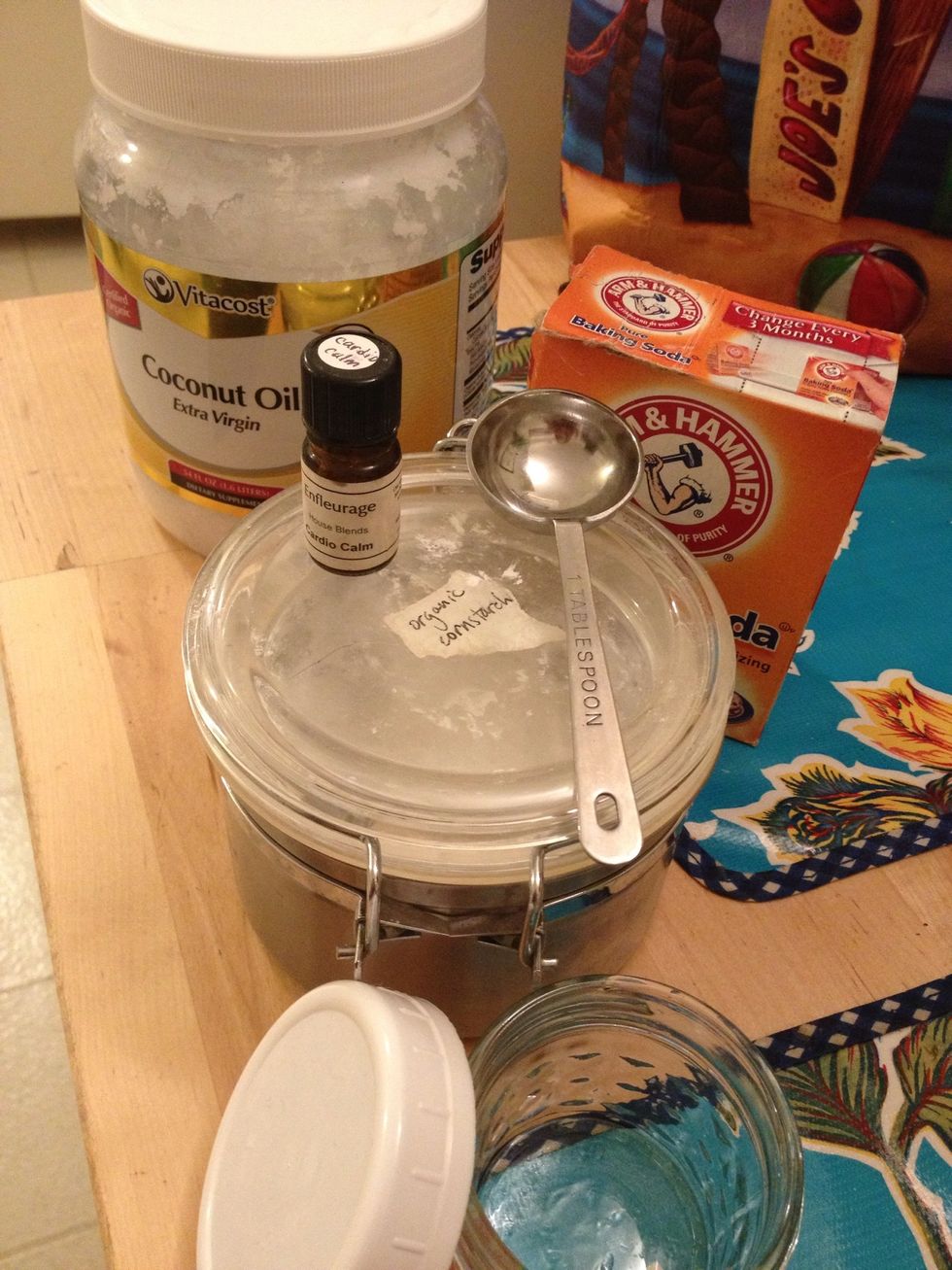 Gather your supplies.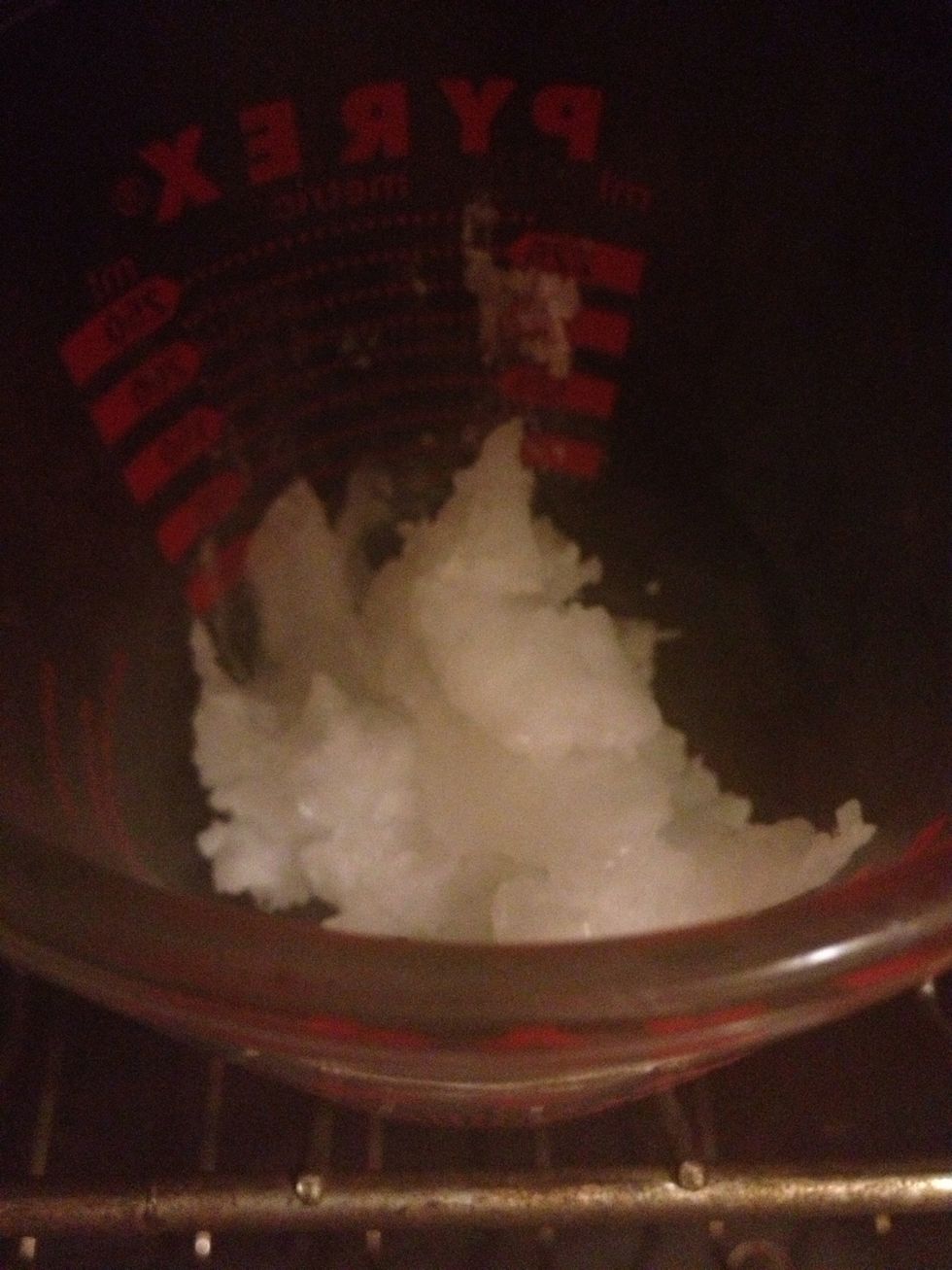 Melt some coconut oil. I like to do this in a Pyrex container in the oven on warm.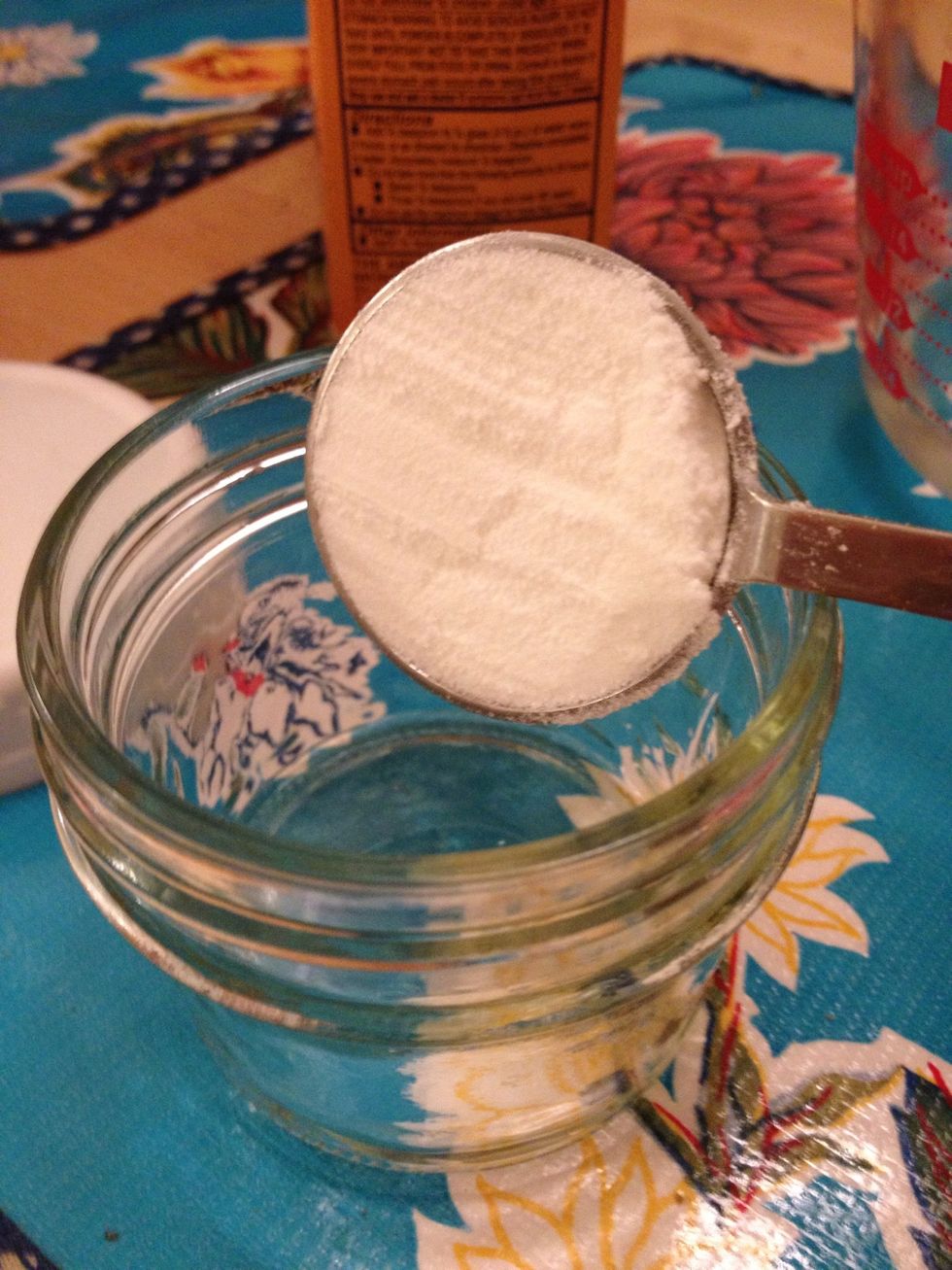 Put one tablespoon of baking soda in your chosen container.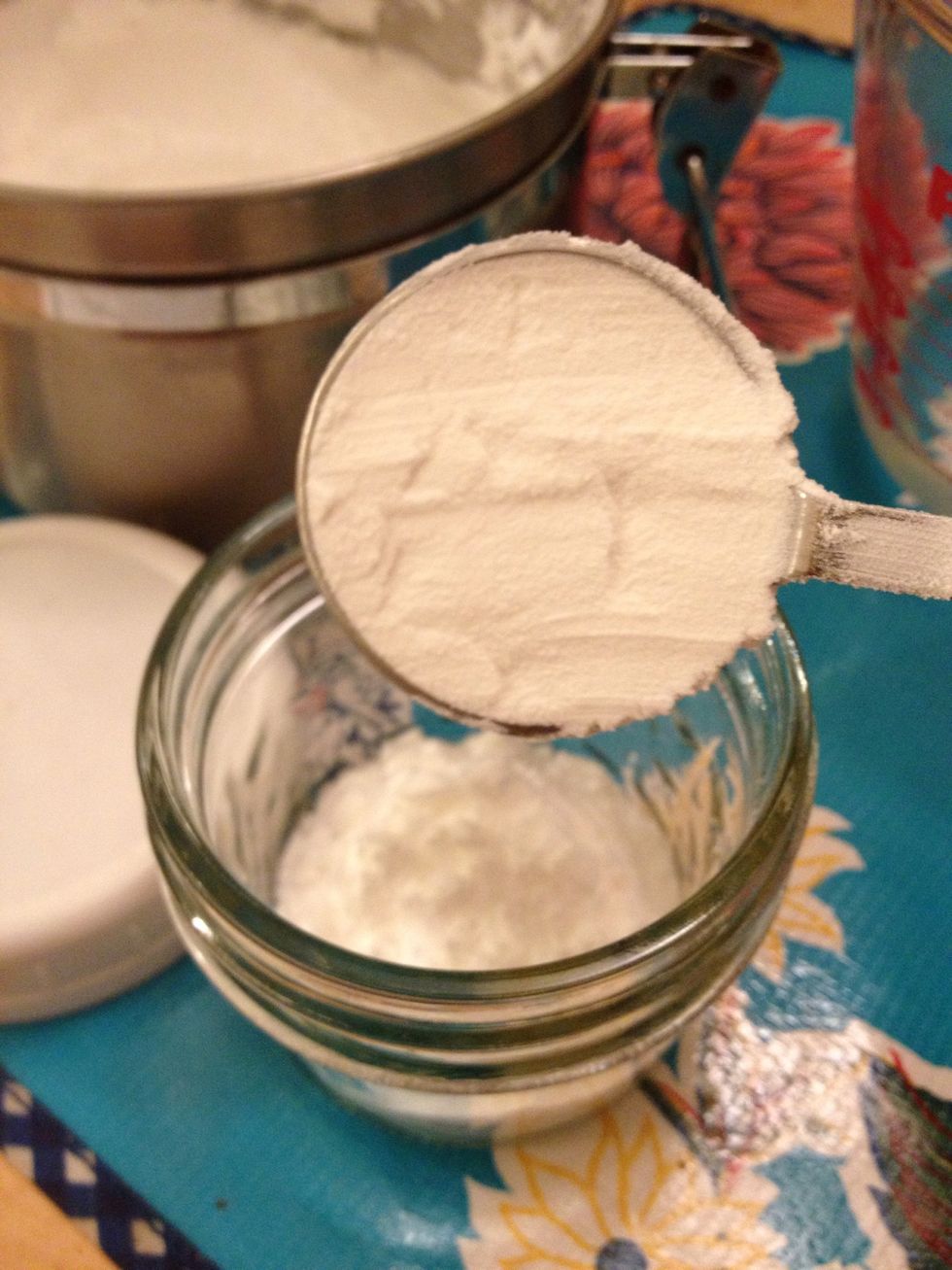 Add one tablespoon of organic cornstarch.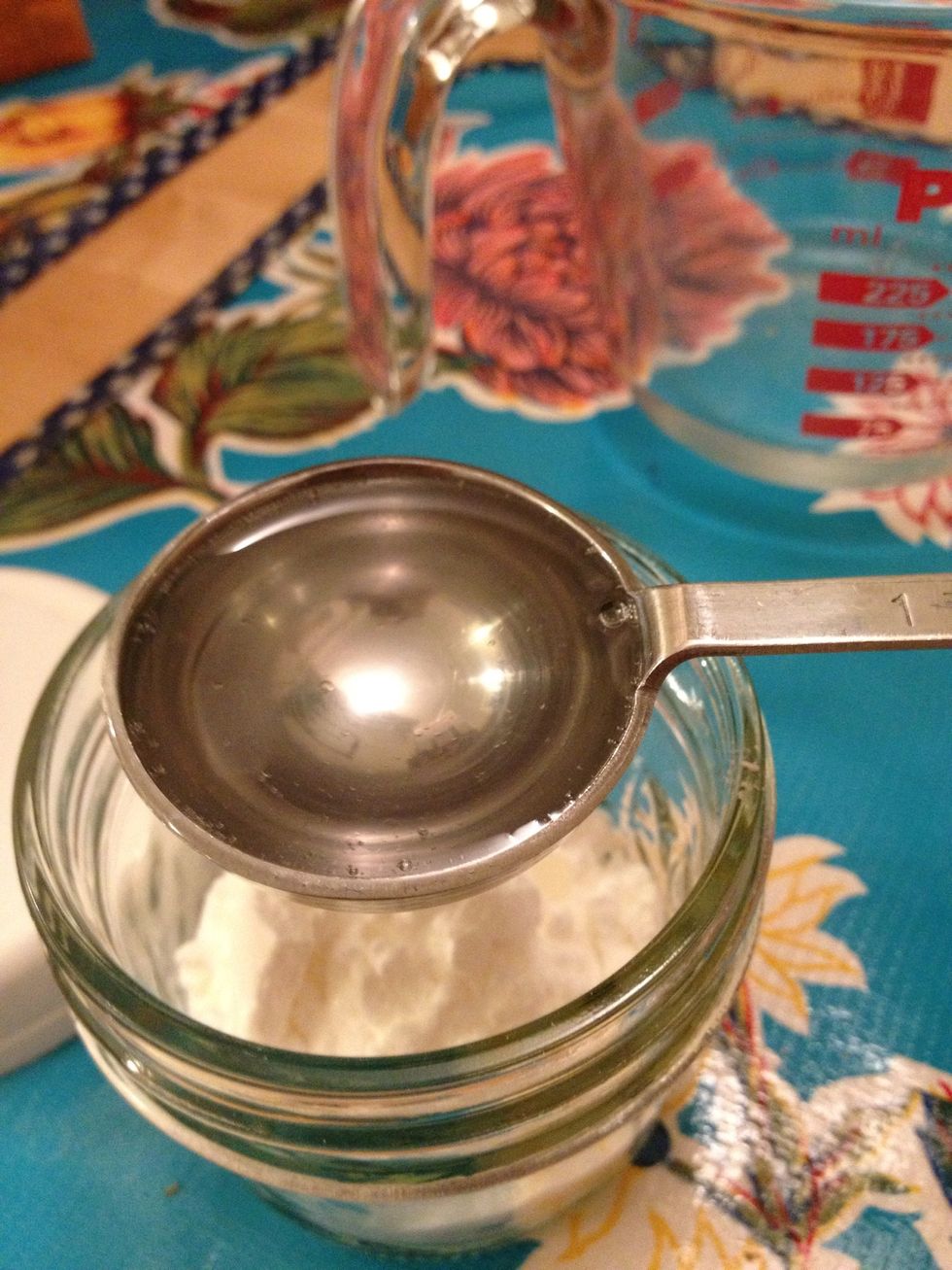 Add one tablespoon of melted coconut oil. The deodorant isn't really "oily" when it goes on, it's more dry from the baking soda and cornstarch. The oil just acts like a vehicle. And an anti-bacterial!
I have seen variations on this recipe that use olive oil instead of coconut. You could try it. I have only ever used extra virgin organic coconut oil, however.
Add about 10 drops of essential oil or a blend of oils. A good choice for men is tea tree or lavender. Use caution with any citrus oils as they can burn skin with sun exposure.
The quality of essential oil you use can change the effectiveness of odor prevention. Try to find high quality oil like doTerra or Enfleurage. Adding oil is optional, but does improve the deodorant.
You could probably add several sprays of your favorite perfume or cologne instead of essential oil, if you are not trying to avoid chemical fragrances, only aluminum and dyes in your deodorant.
Stir it up like Bob Marley said, little darlin'!
You will get a paste that will thicken more as the melted oil returns to room temp.
Add about this much to each pit with your fingertips to apply any time you would normally use deodorant. Rub it in. Don't use too much.
Store with a lid. This much lasts a couple of months or more and you can even double the recipe.
Because you need so little each day and it is a paste, you can travel nicely with a bit of this product in a smaller container. If it gets too hot, though, the oil could melt and leak so be savvy.
I teach healthy weight loss and a self love lifestyle. You can request a one-one Love-Your-Body Strategy Session with me over the phone at StarYouCoaching.com ✨💕✨.
Extra Virgin Coconut Oil, Organic
Baking Soda
Organic Corn Starch
Essential Oil (optional)
Tablespoon measure
Clean, small container
Nicole Fuller
I am a certified personal trainer and holistic health coach teaching healthy weight loss and lifestyle as my passion at StarYouCoaching.com
Santa Barbara, California