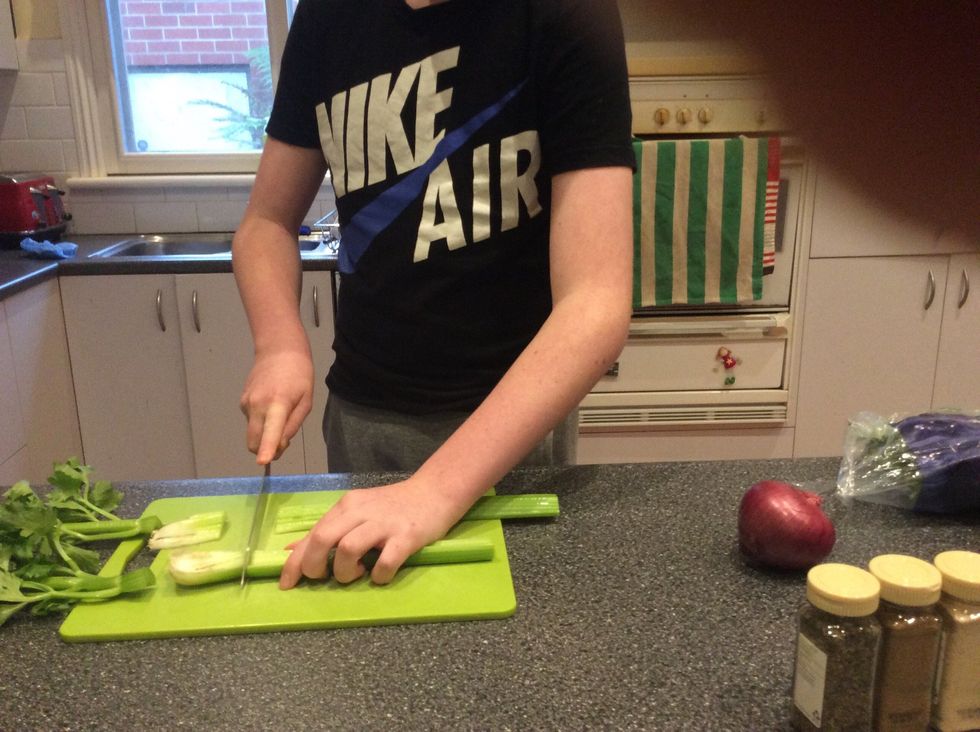 Cut the heads and ends of your celery stalks so you just have the middle part remaining.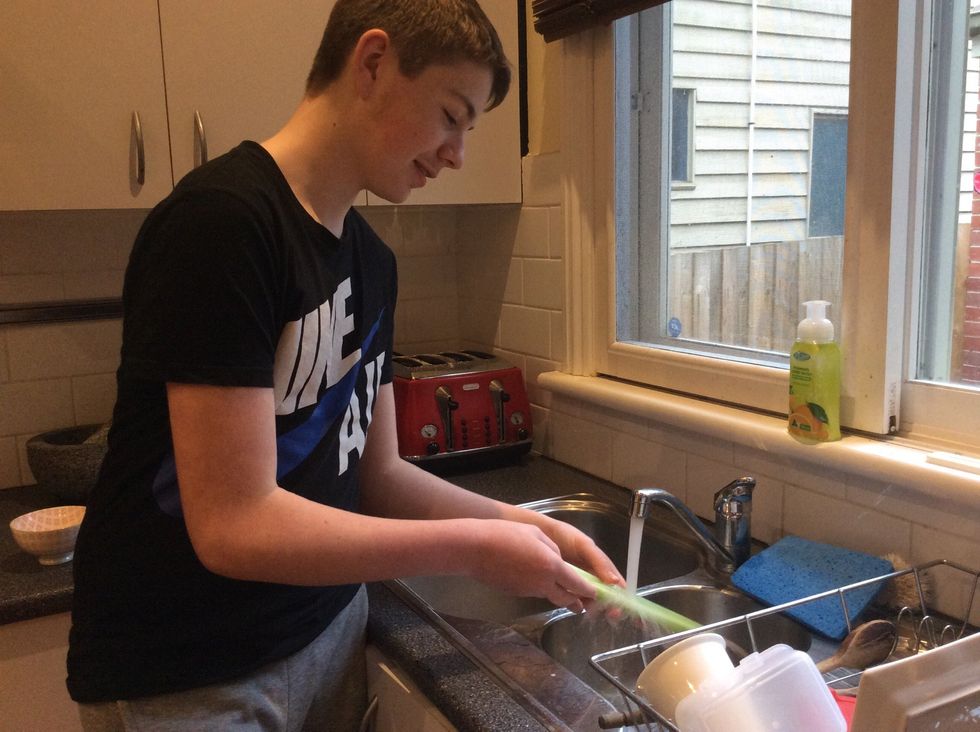 Wash your celery stalks.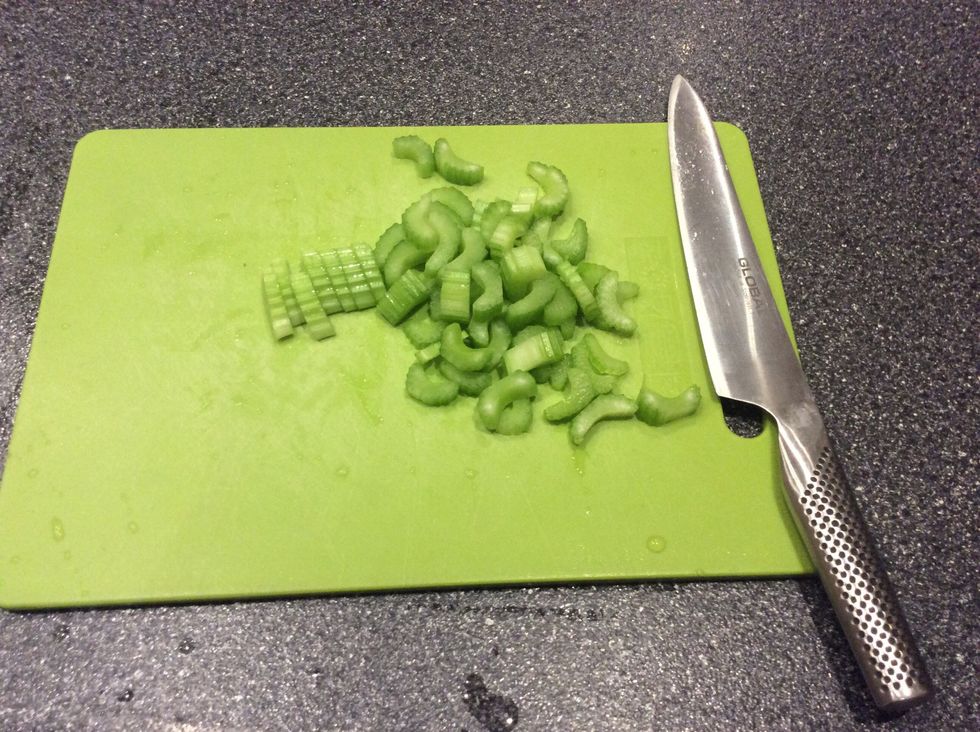 Chop your celery stalks into little pieces like in the picture shown.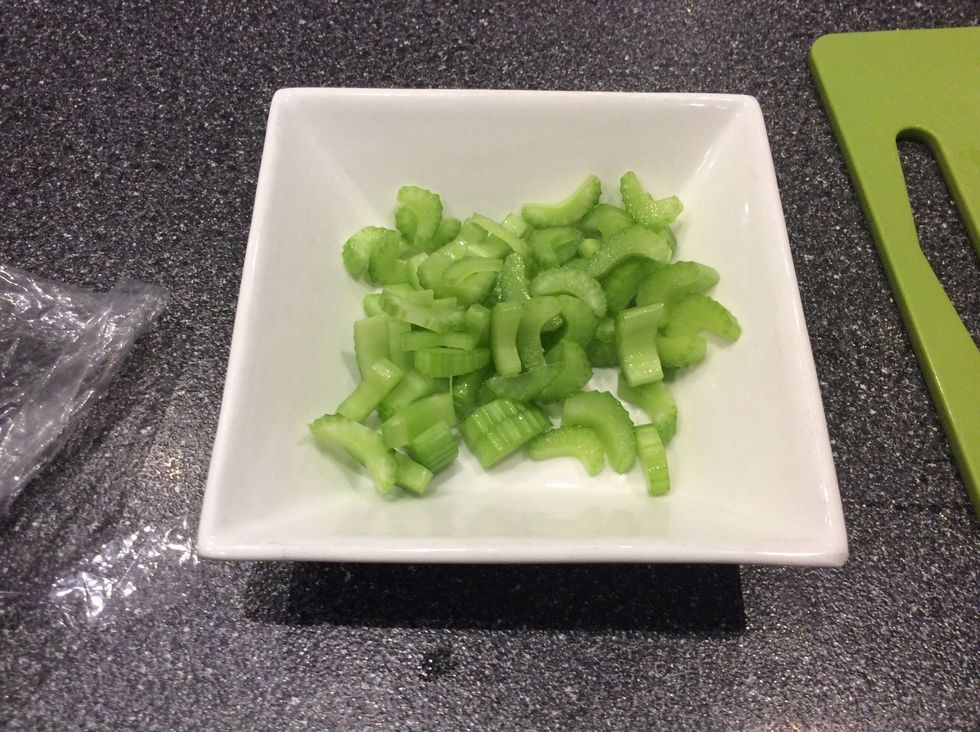 Place your celery pieces in a bowl.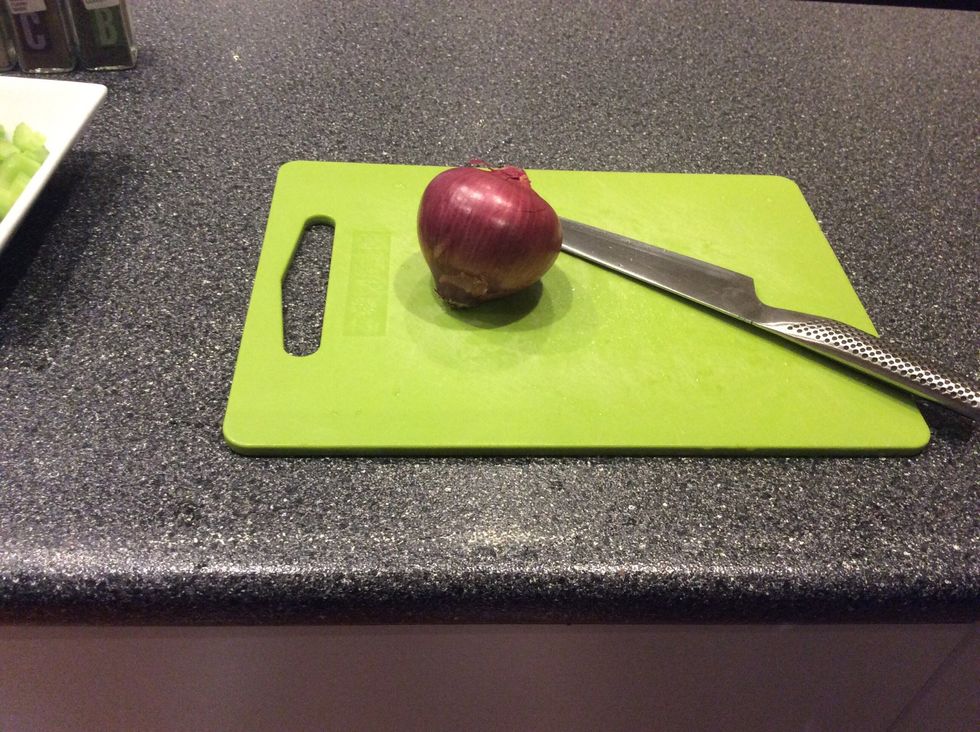 It's time to chop your red onion.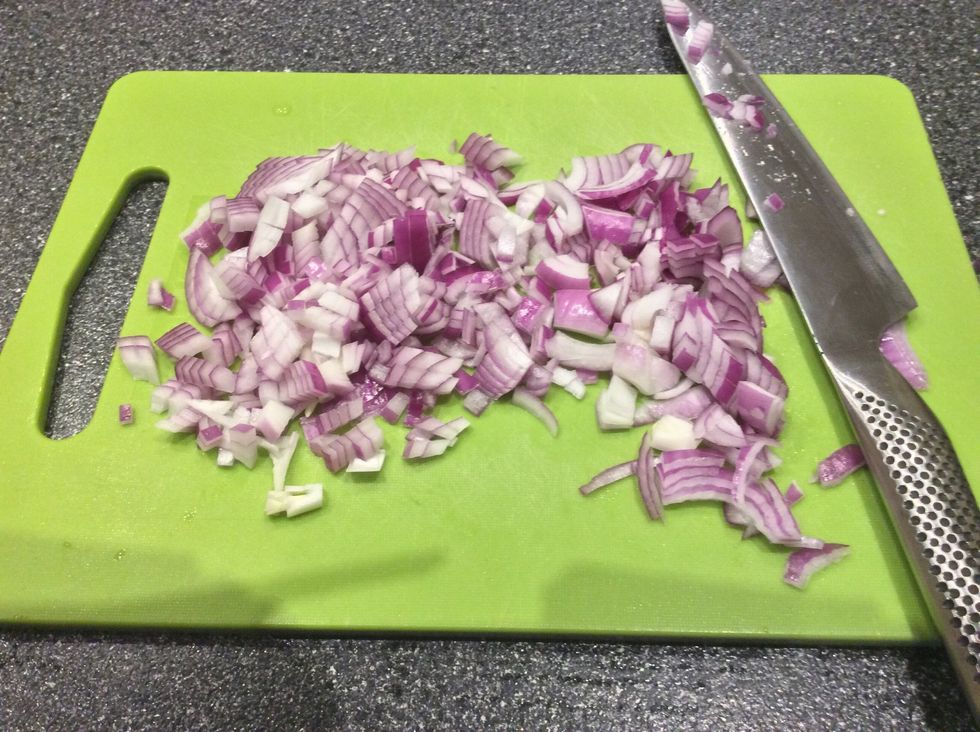 Cut the onion into tiny pieces like shown in the picture.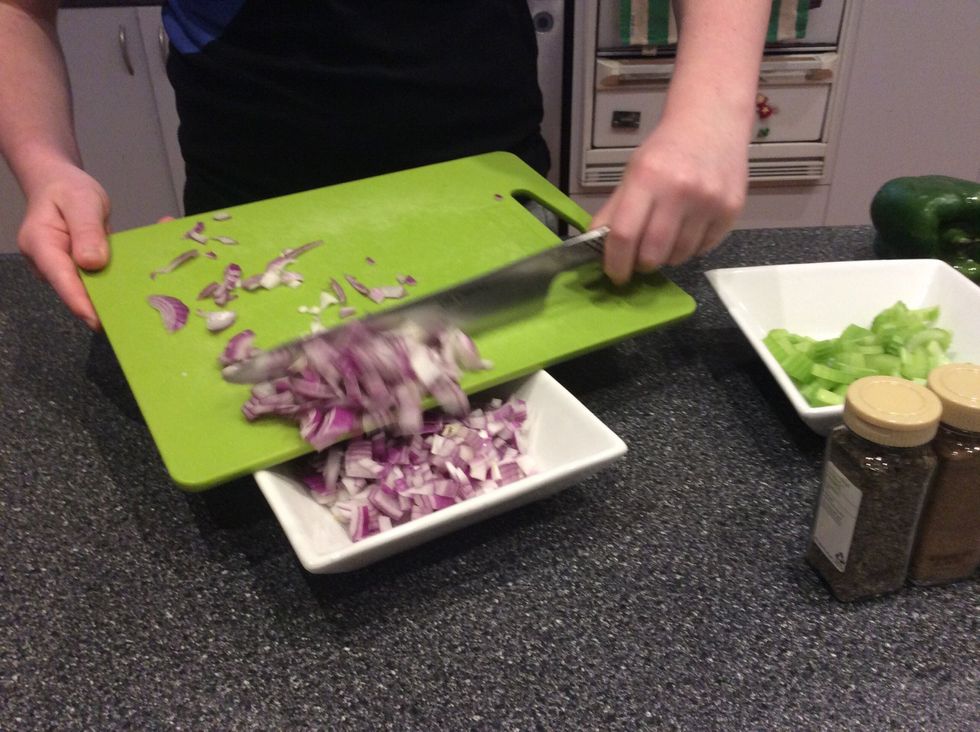 Place the onion pieces into a bowl.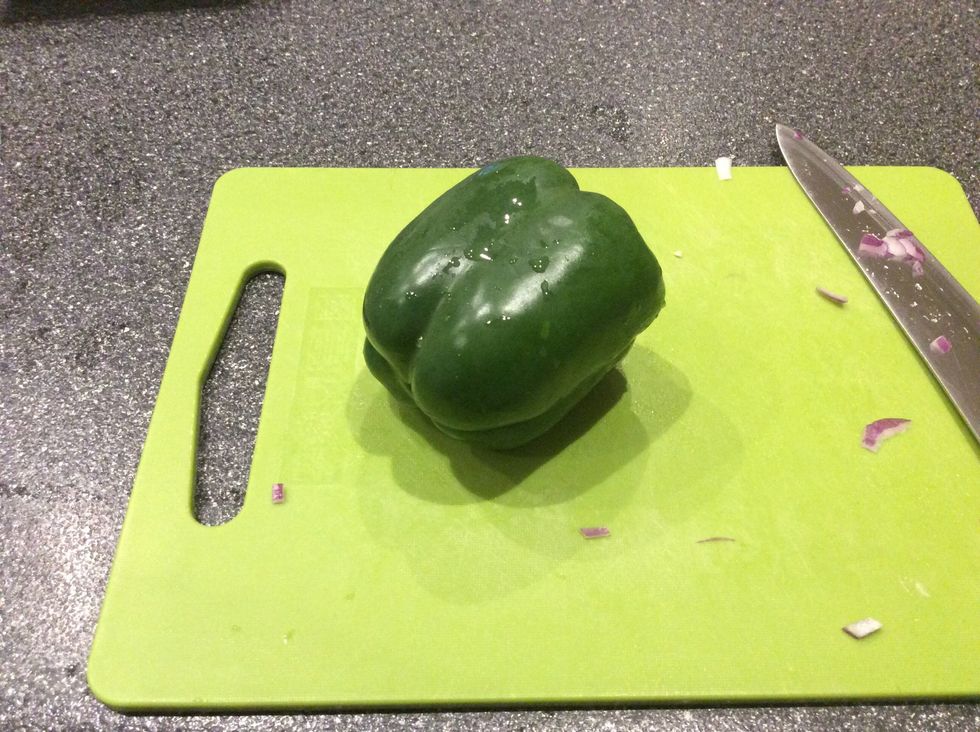 Let's now chop the green capsicum.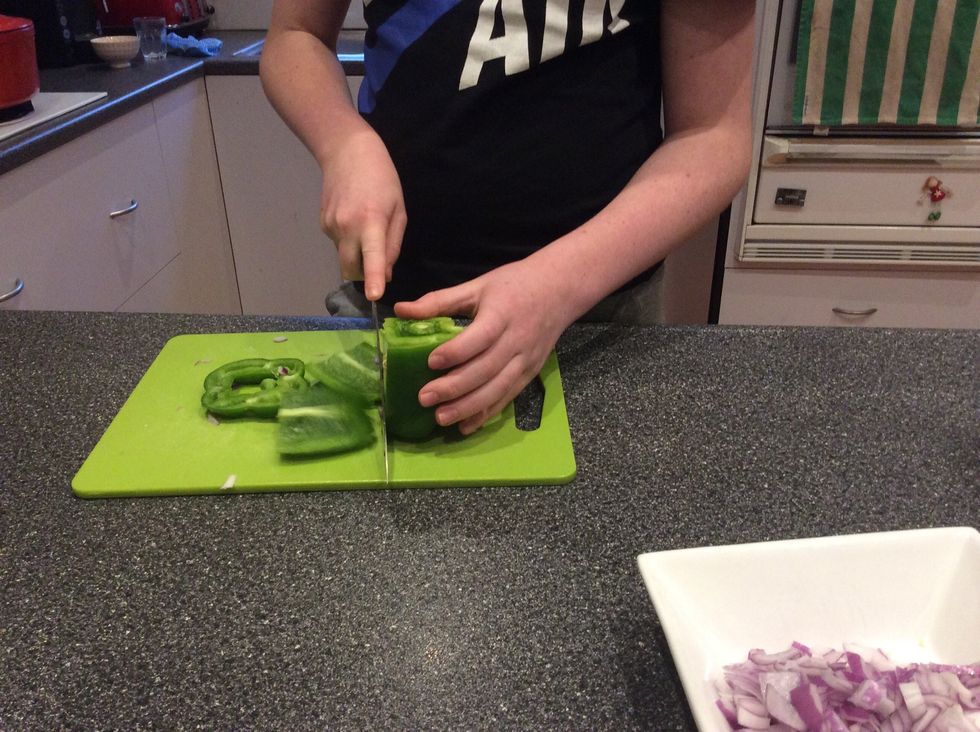 Remove the sides of the capsicum.
Chop your remaining bits of capsicum into small pieces.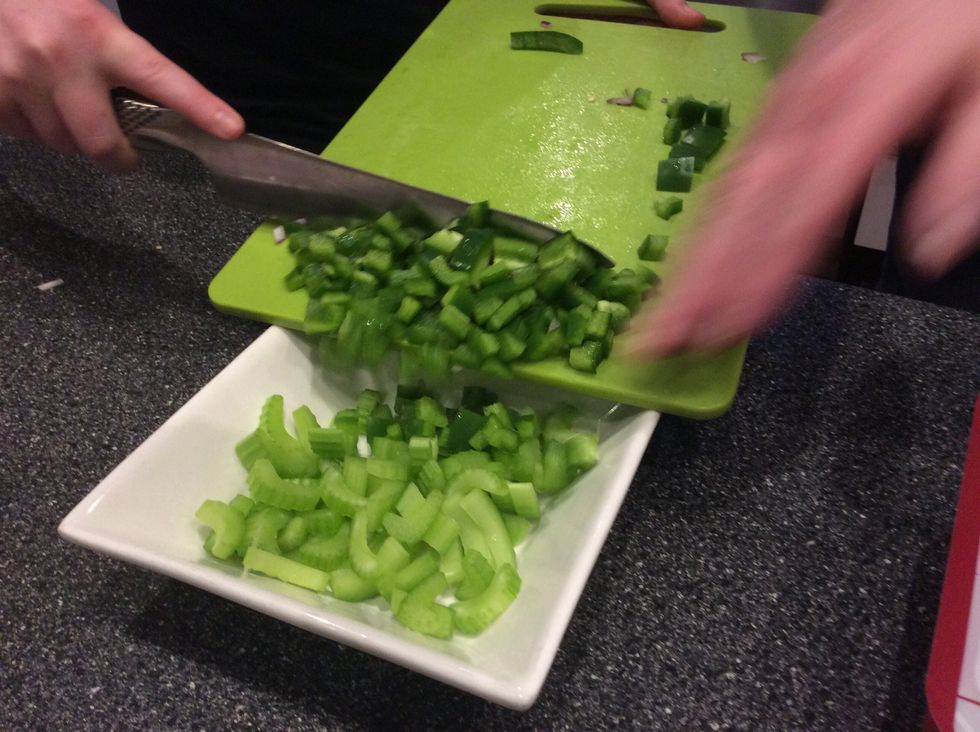 Place your pieces of capsicum in a bowl.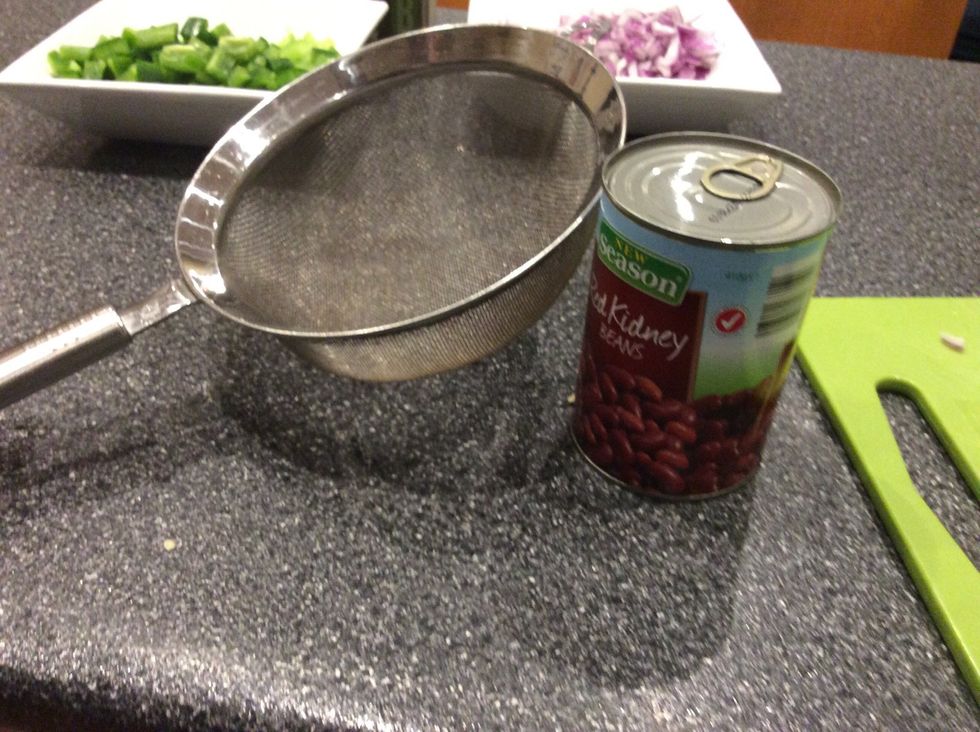 It's now time to wash your kidney beans.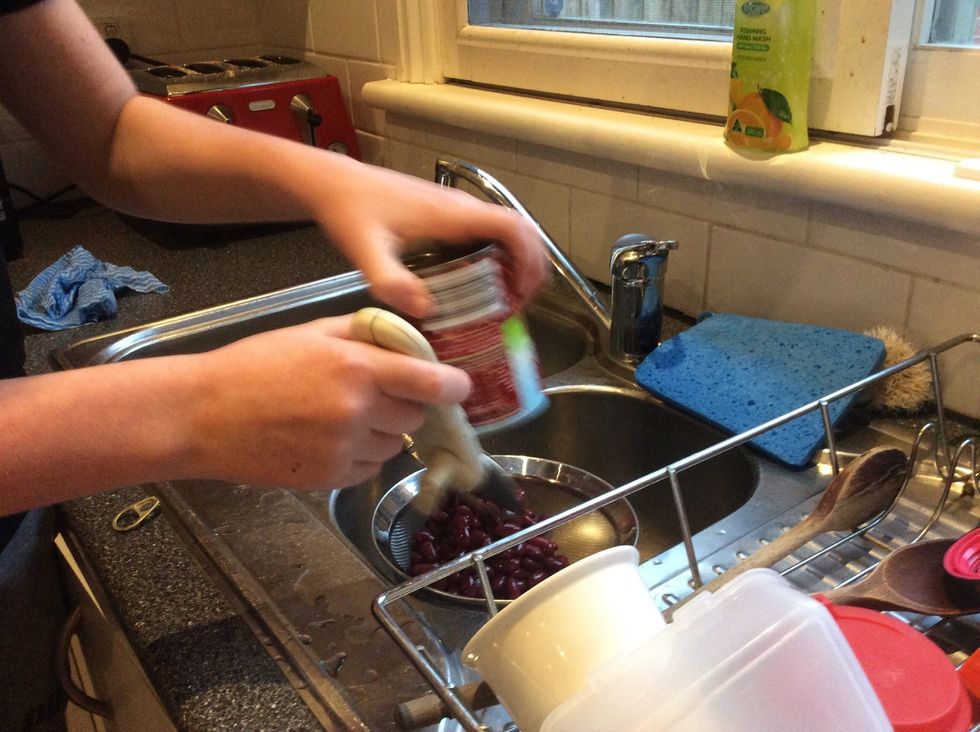 Pour your kidney beans into a sieve.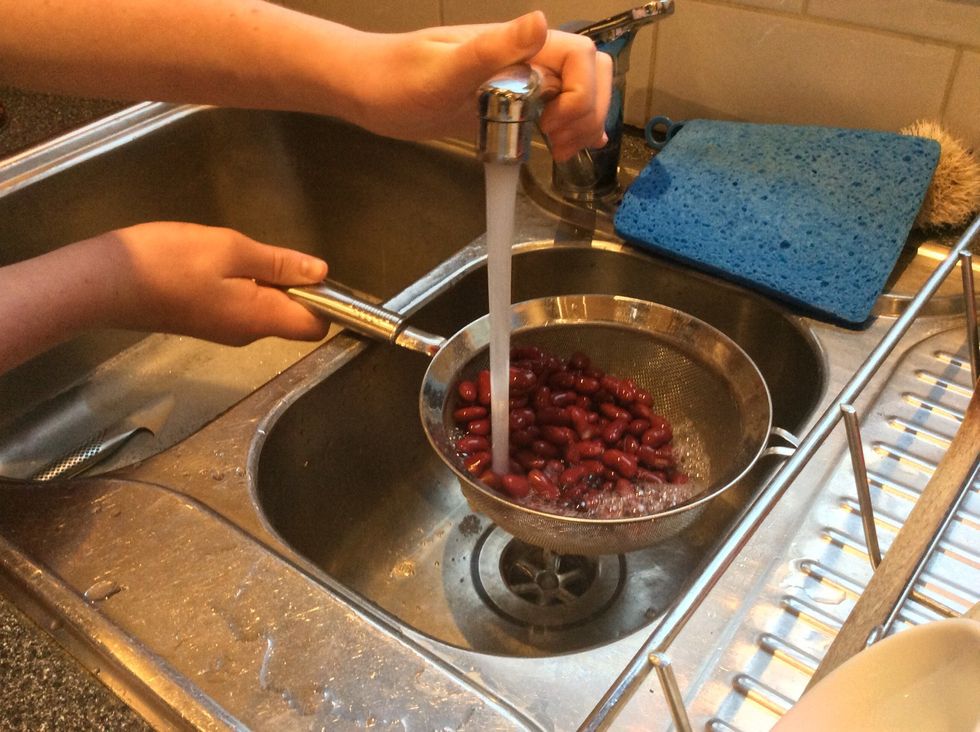 Wash your kidney beans until water runs clean.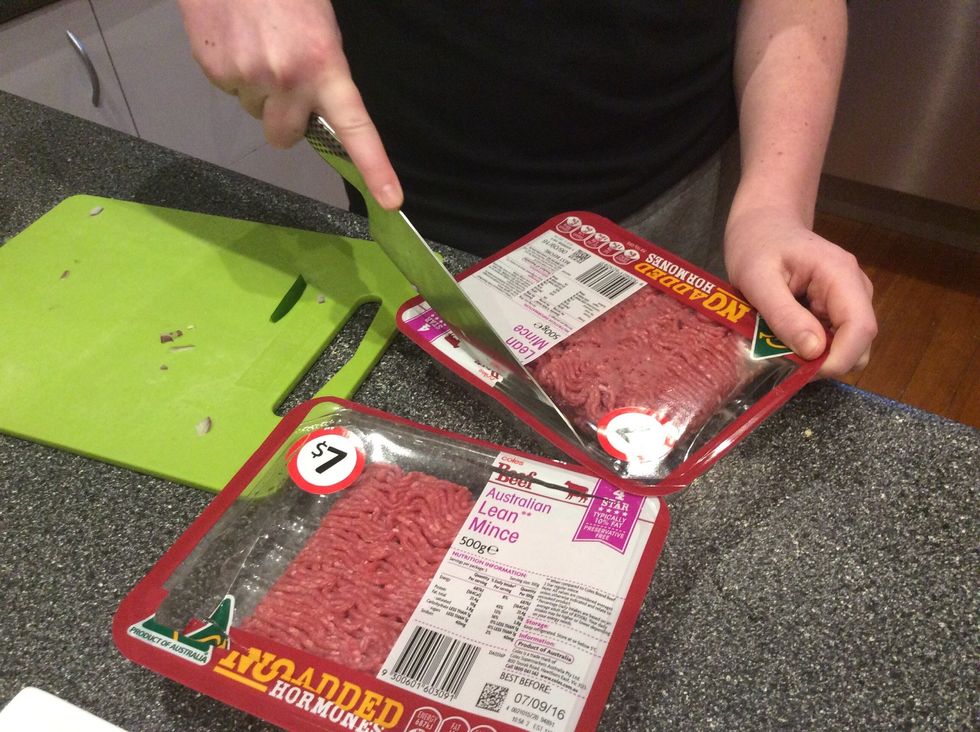 Open up your kilo of ground beef.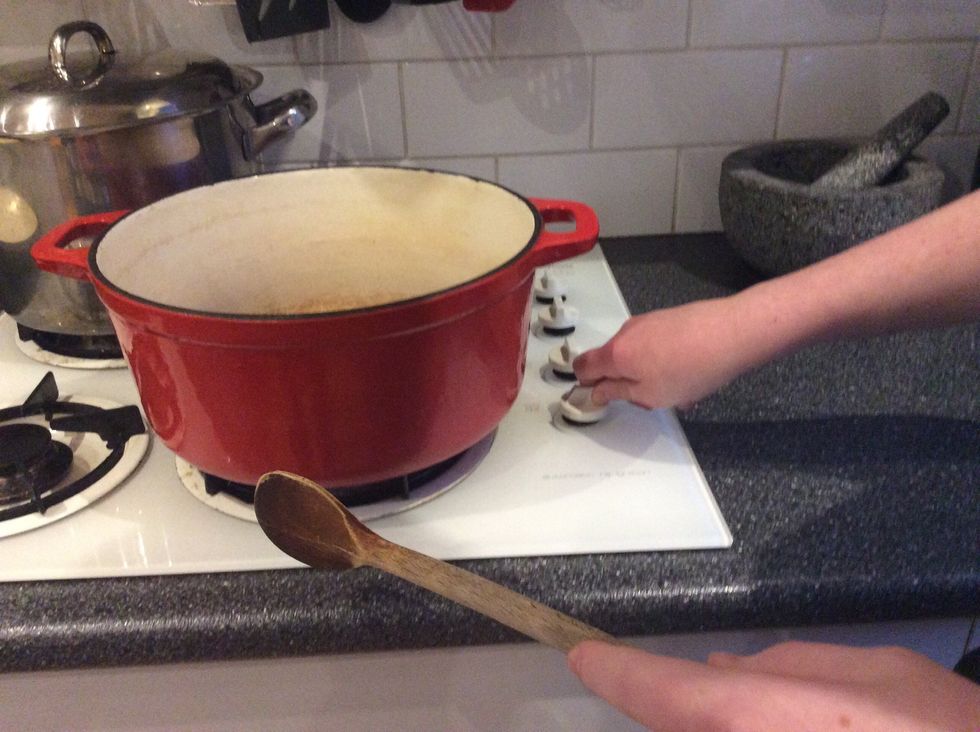 Place your large pot of the cooktop and turn on the gas on medium temperature.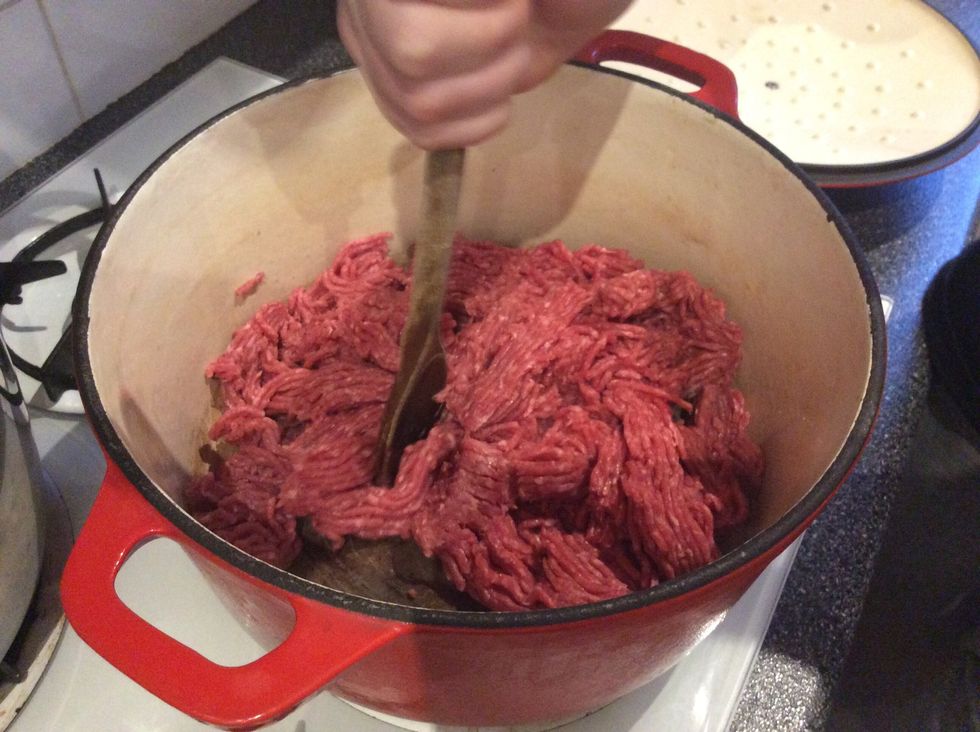 Place your ground beef in the pot and break up the meat.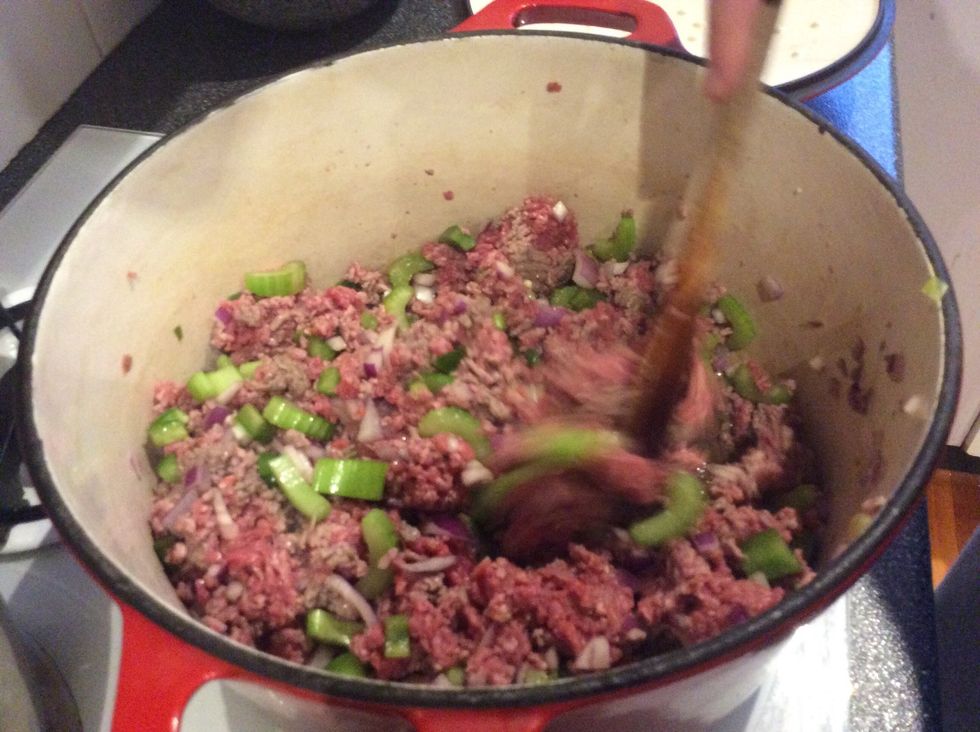 Now place in the pot all the vegetables we cut earlier and stir.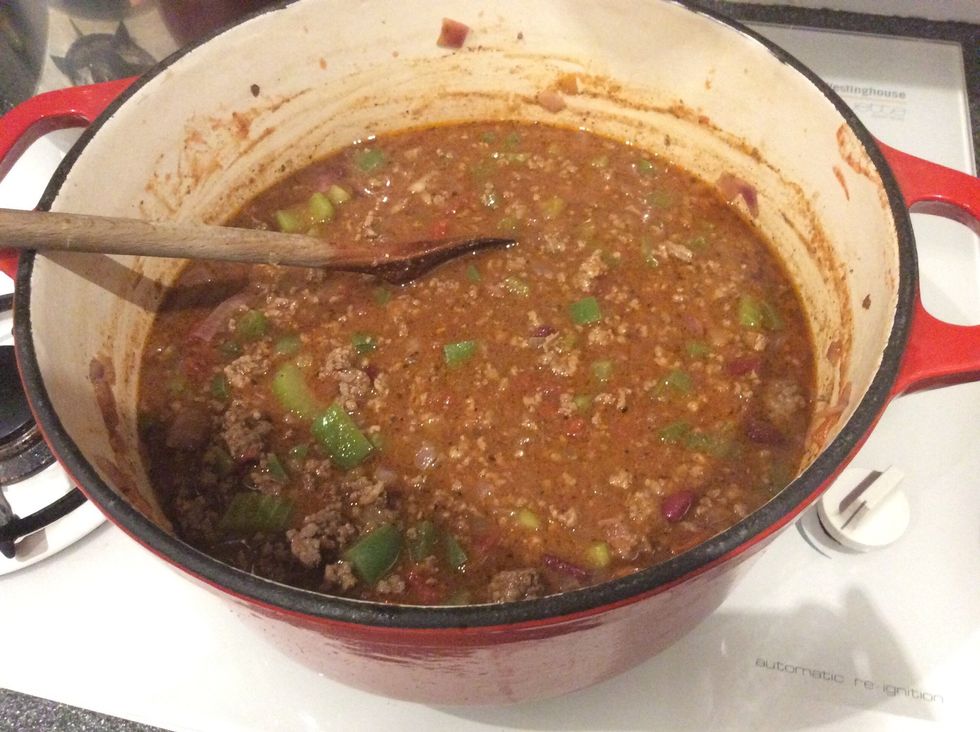 Once your meat has turned brown, place the kidney beans, tomato purée, salsa, beef stock, the spices and seasonings, salt, pepper, Worcestershire sauce and the chili and garlic powder.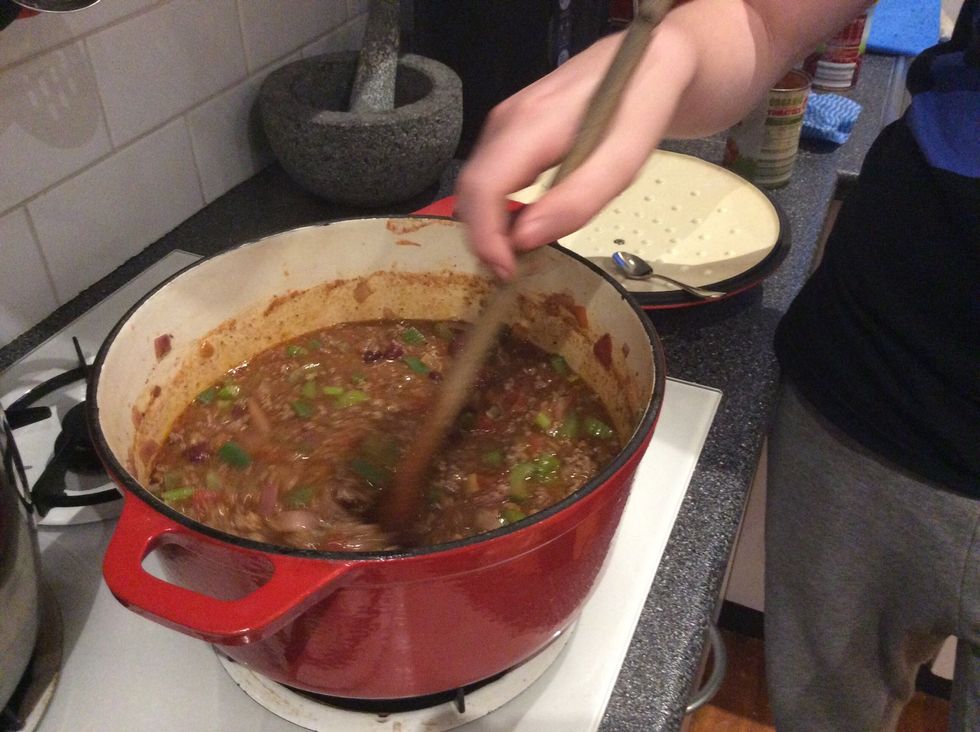 Stir for a good half an hour.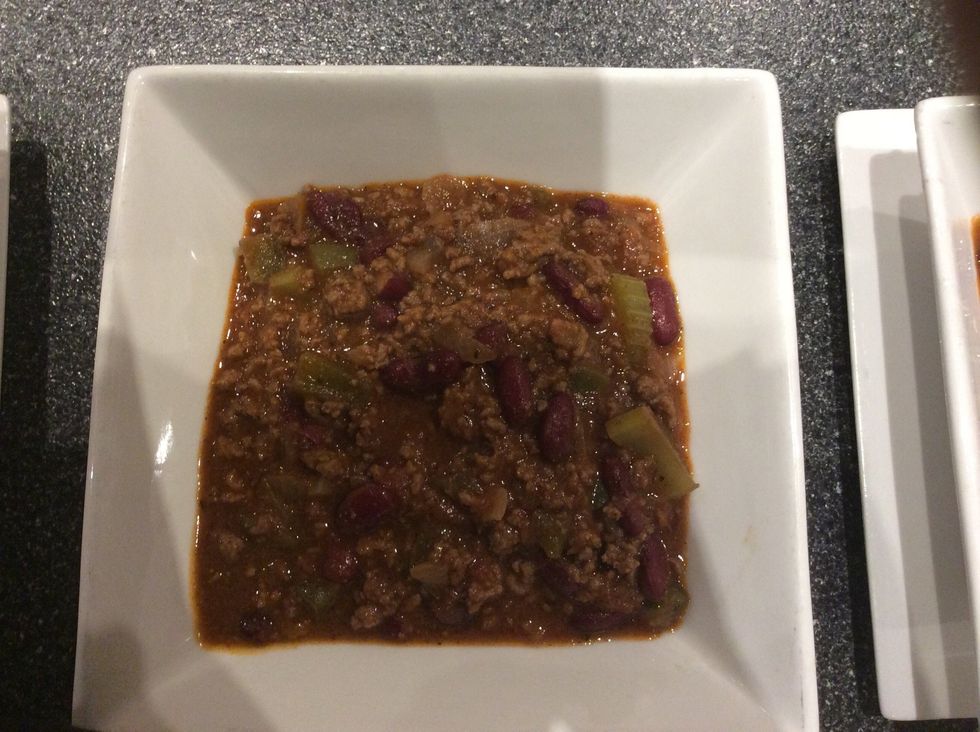 Voilá! Serve and enjoy.
1.0kg Ground Beef
1.0 Onion
1.0 Green Capsicum
1.0 Can of Kidney Beans
0.0 Can of Tomato Purèe
1.0 Jar of Salsa
1.0 Can of Diced Tomatoes
1.0 Can of Beef Stock (500ml)
2.0tsp Chilli Powder
2.0Tbsp Worcestershire Sauce
1.0Tbsp Dried Basil
2.0tsp Ground Cumin
2.0tsp Barbeque Sauce
1.0tsp Salt
1.0tsp Ground Pepper