For something different, I've decided I will alter the backside of the canvas. I start by covering it with a coat gesso.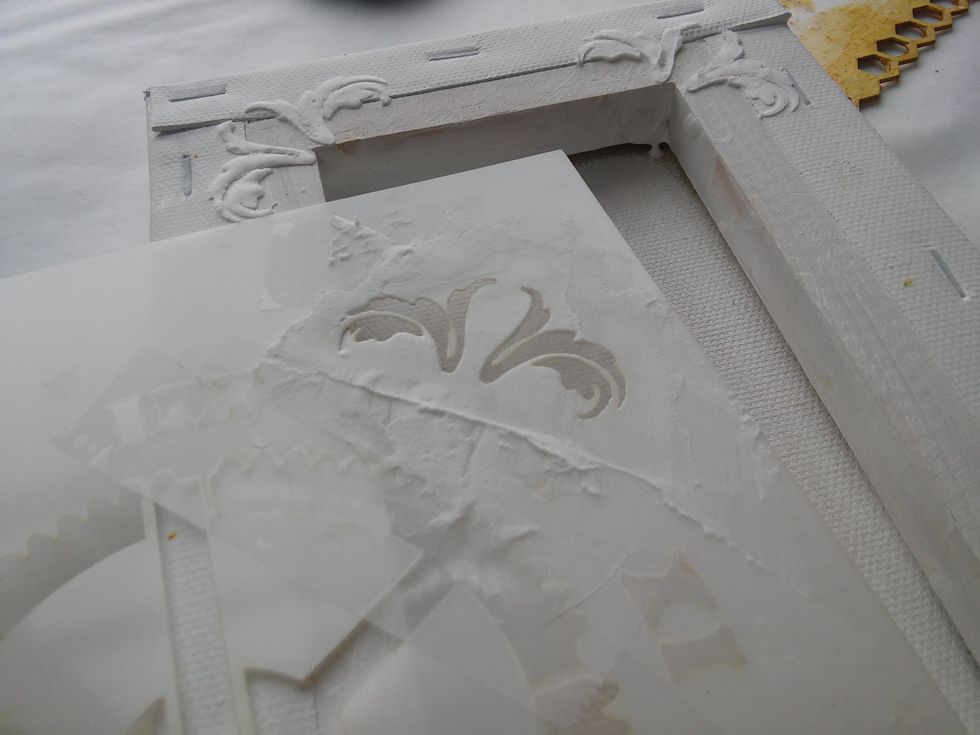 This is the TickTock stencil...if you look closely you can see how I used scotch tape to mask off the clock, so I could use just the corner motif. I used texture paste and put them in every corner.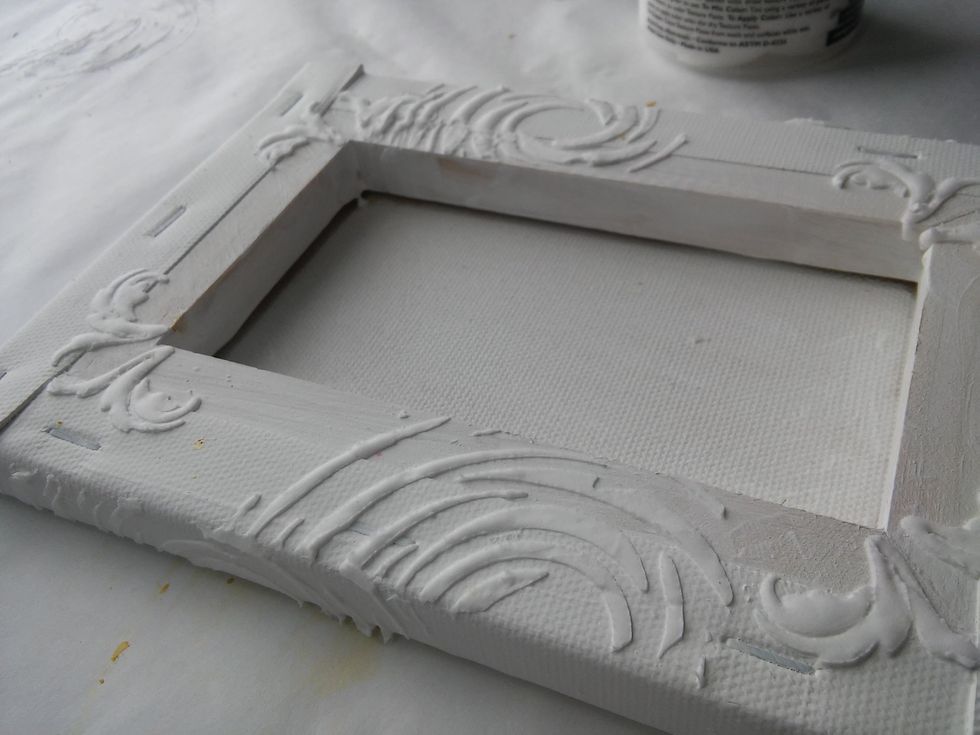 Next I used the Hurricane stencil as accents. Don't forget to add a little to the sides of the canvas!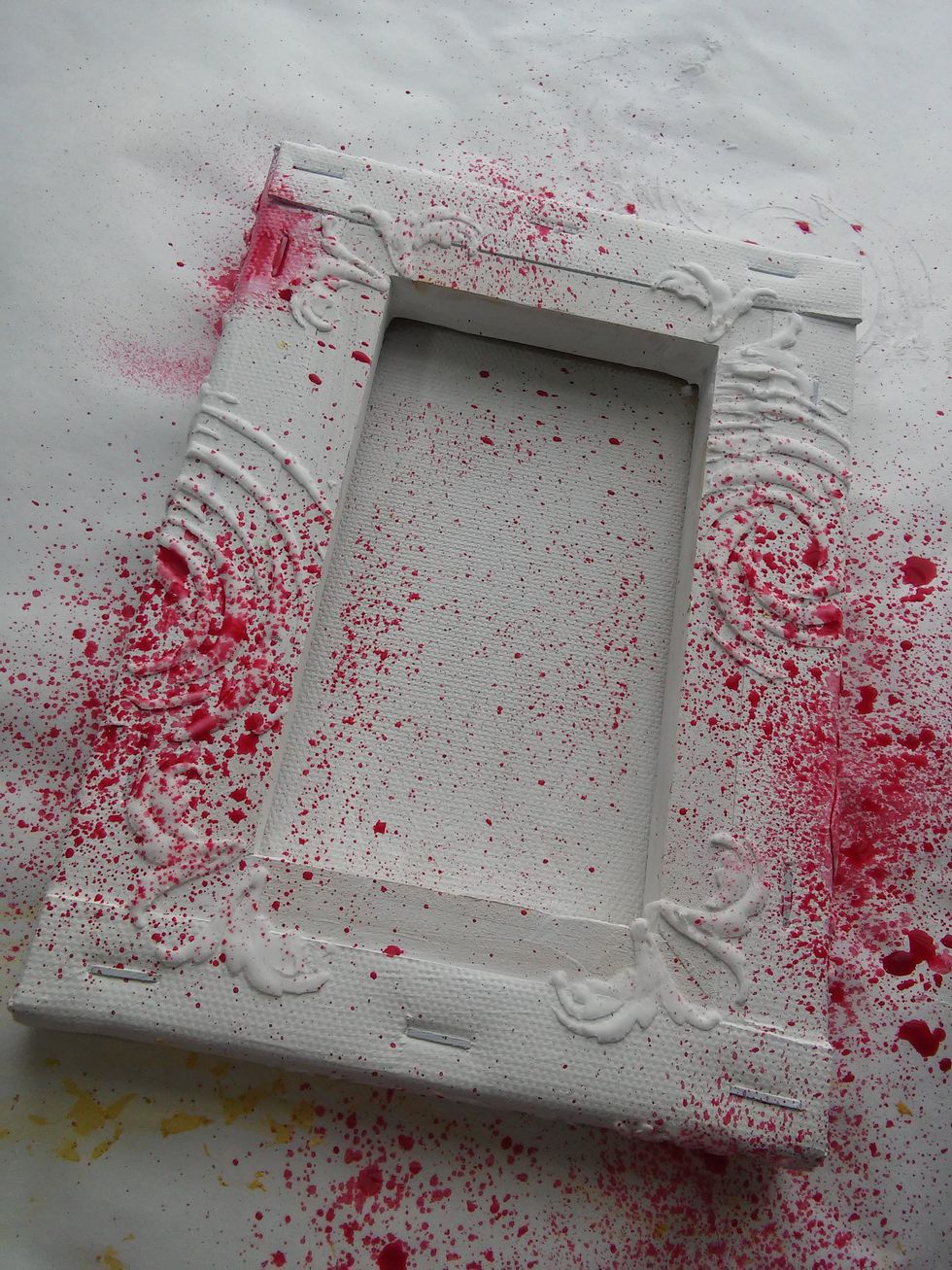 Now I'm spraying Valentine Colorations spray, mostly over where I used the Hurricane texture.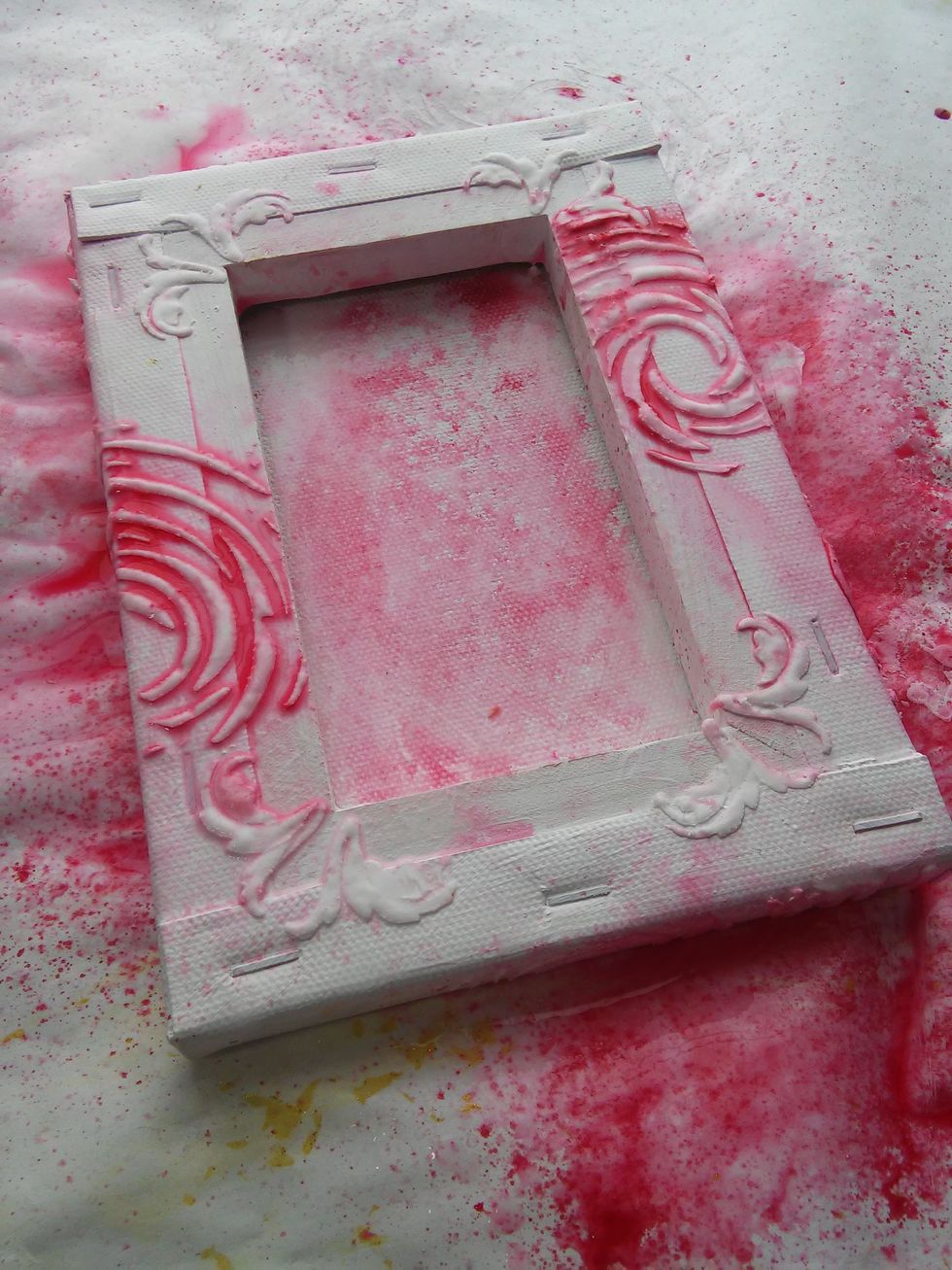 Now a few sprays of water, and dry.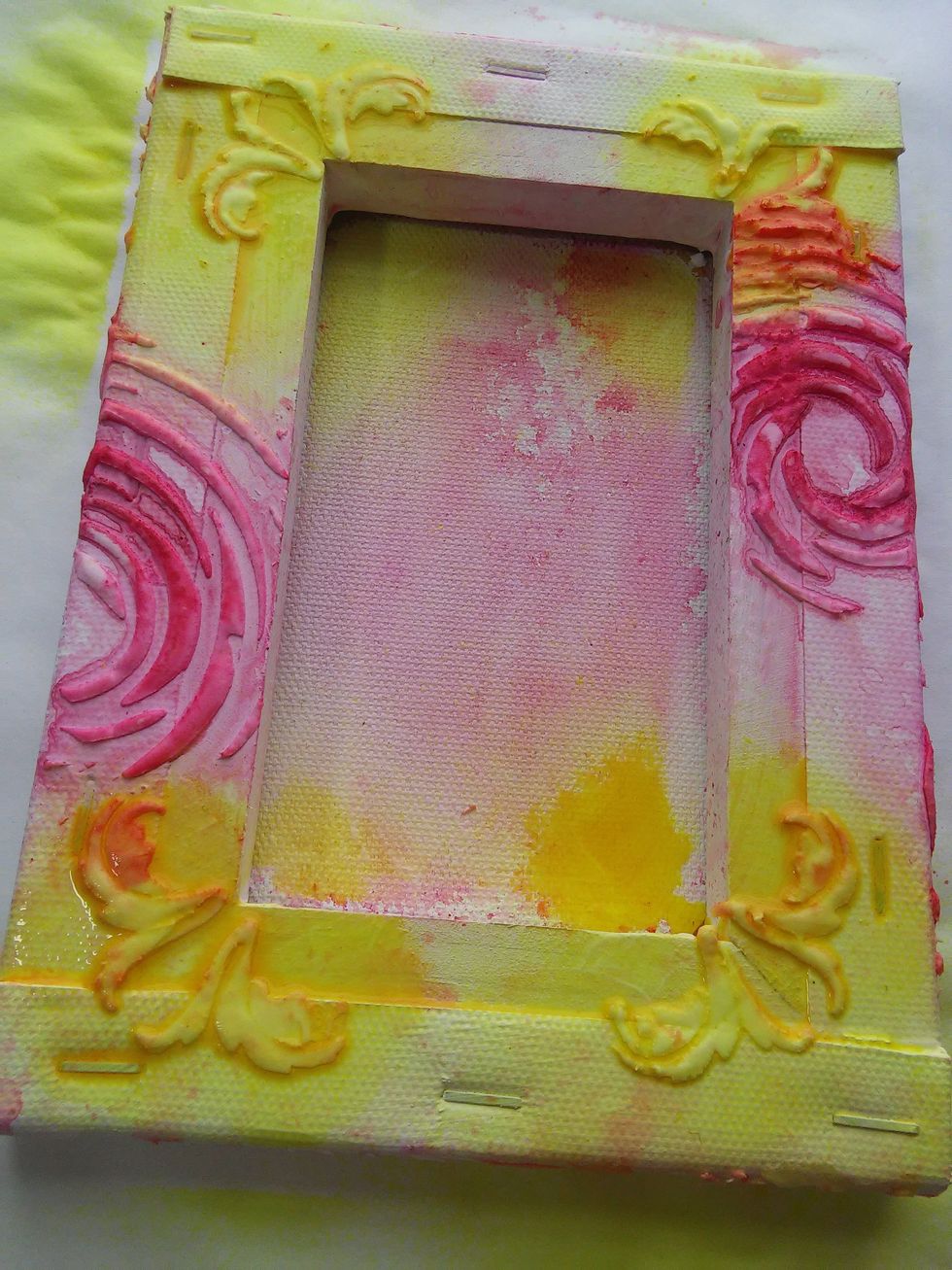 Next I use the Glorious Coloration Spray and spray mostly around the corner texture.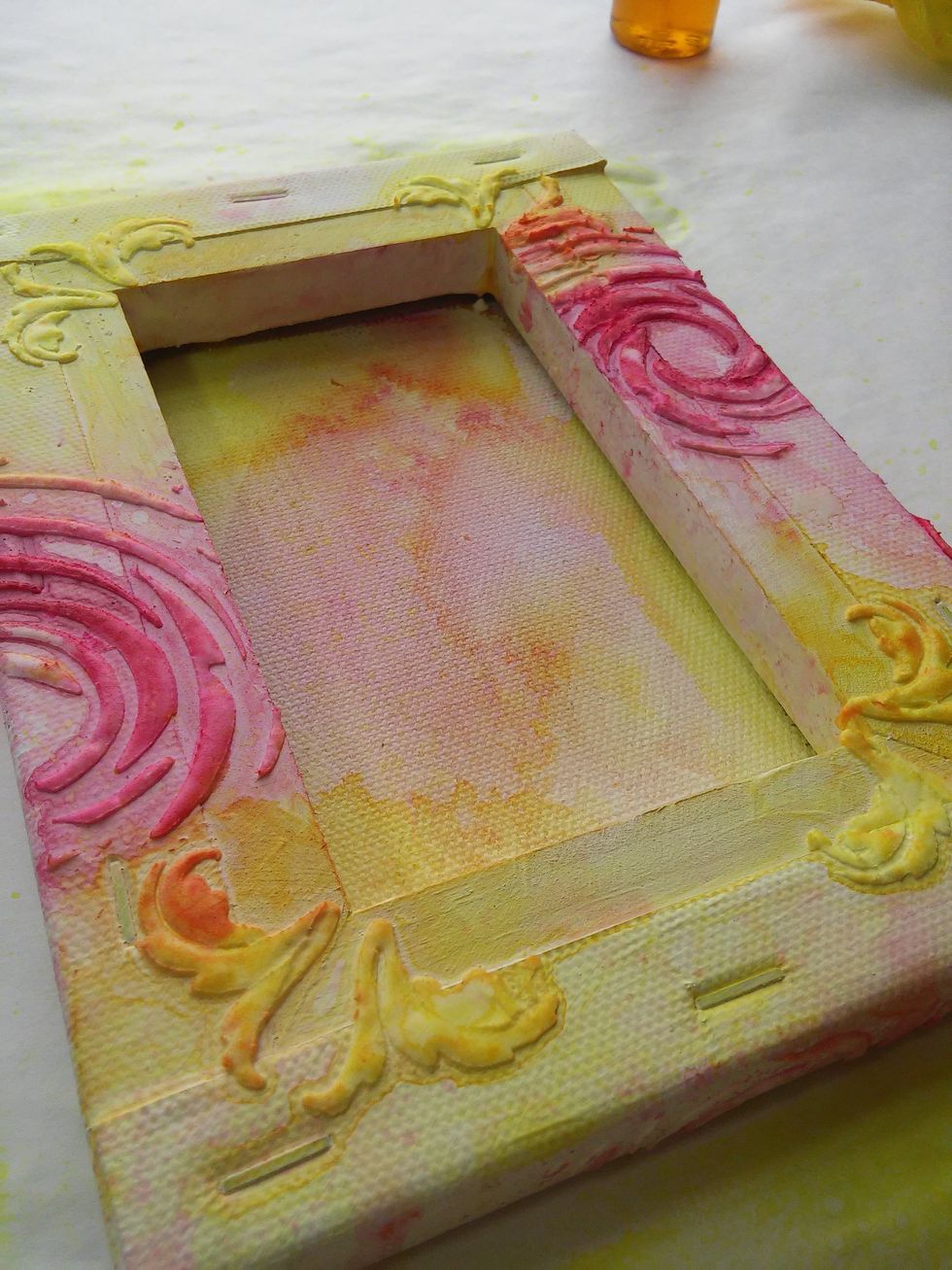 Dry.
Lastly, I used the Warm Colorations Spray to deepen and darken up the piece. :Instant old" :) And now same with the other sprays...add a couple sprays of water over the Colorations spray and dry.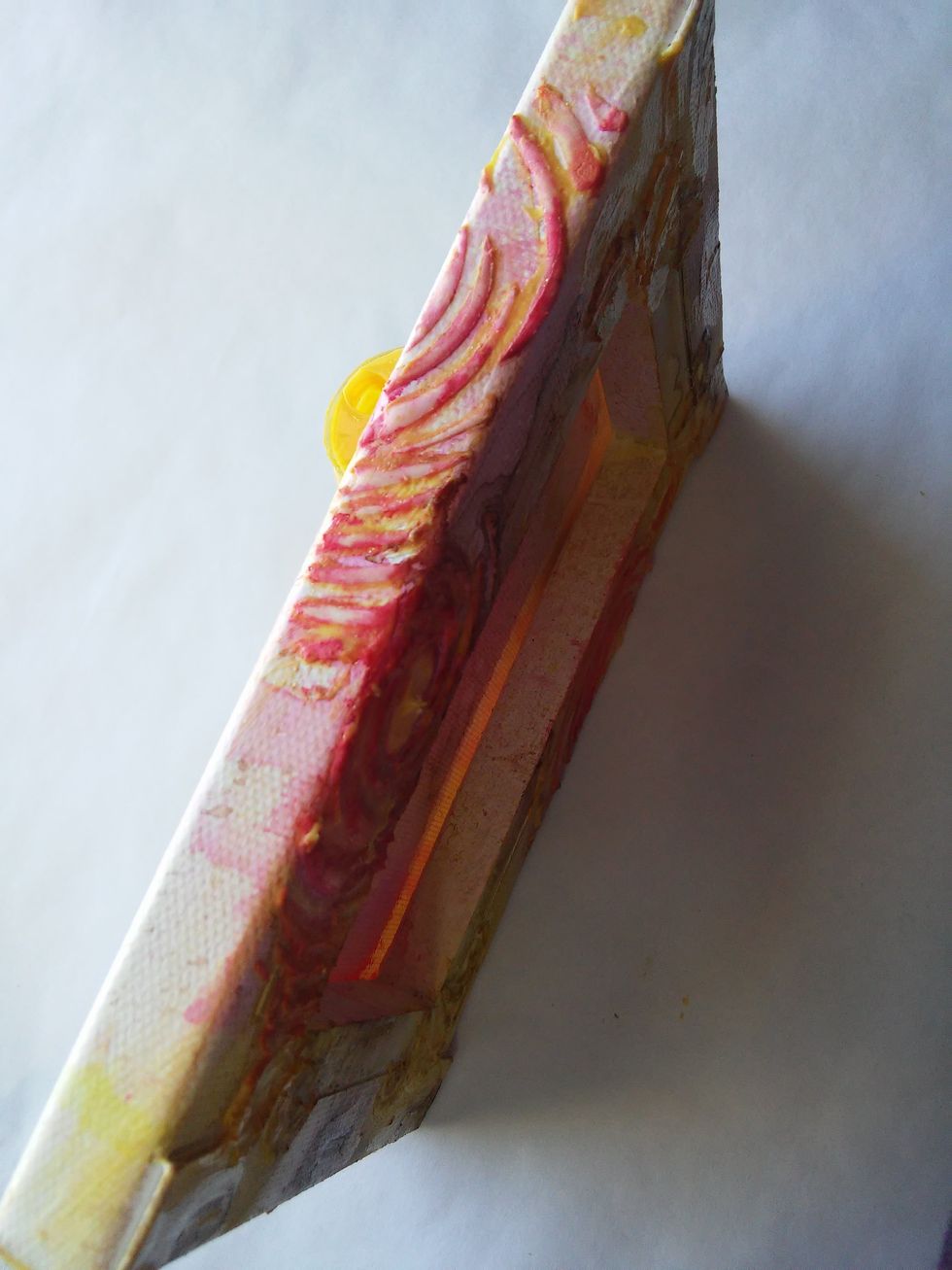 Don't forget the sides. :)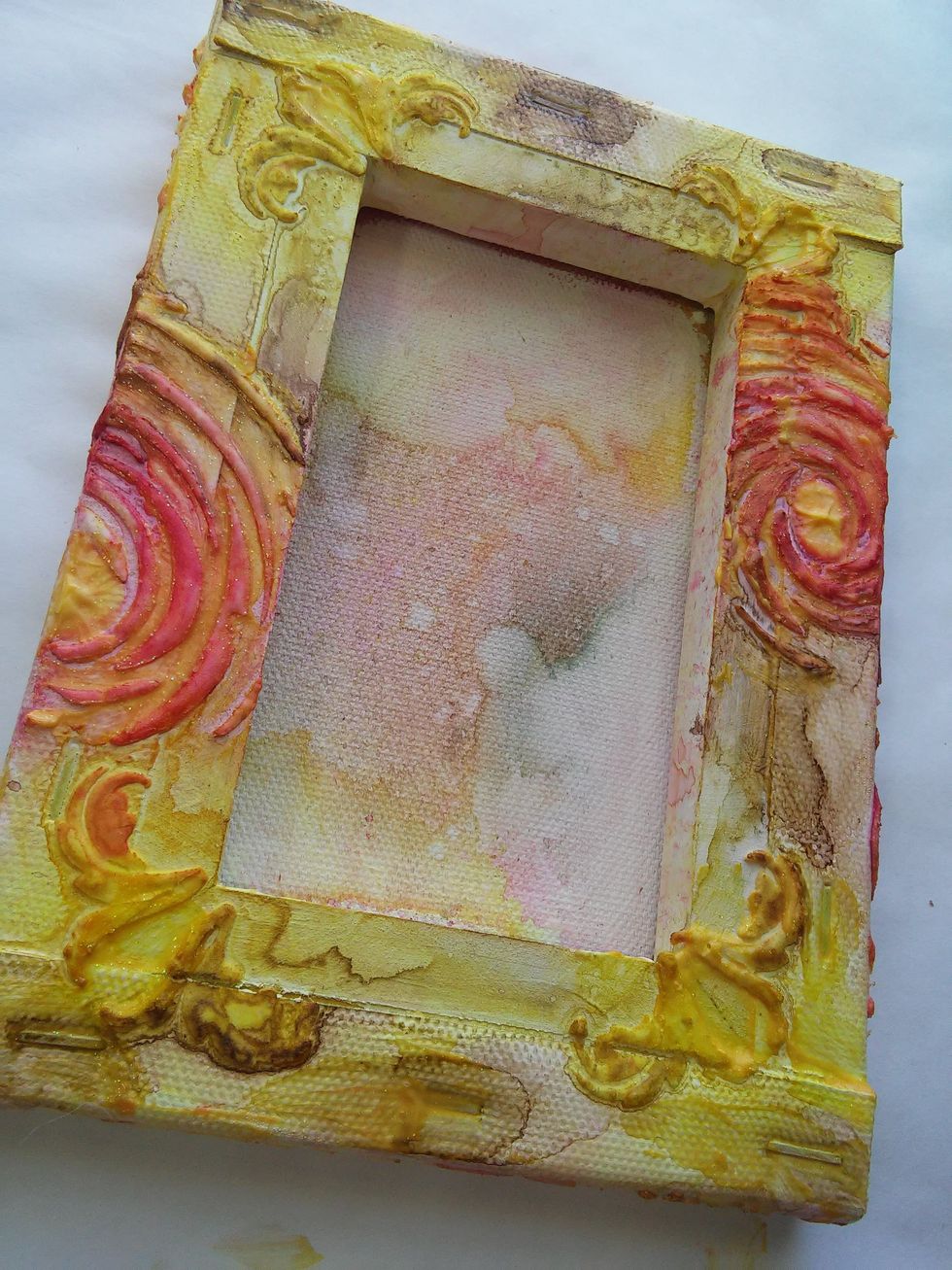 To add brightness, I added finger dabs of the Sunshine Sorbet Dimsional Paint. I went around the corner motifs, the inner spots of the hurricanes & a touch here or there where there was little color.
The sorbet sparkles.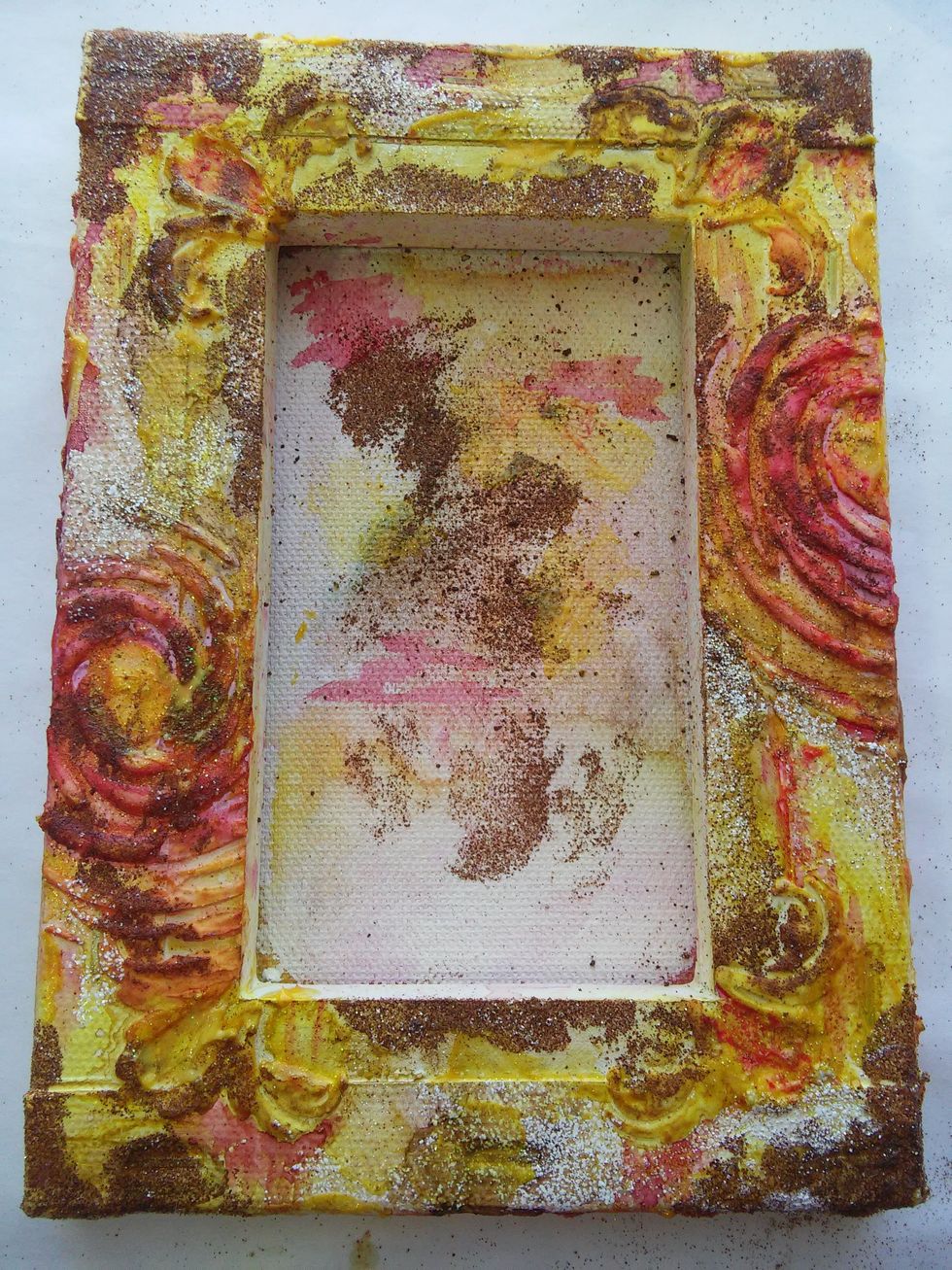 Next I added many spots of embossing powder with a rust effect. I also added small spots here and there of a lighter shimmering powder.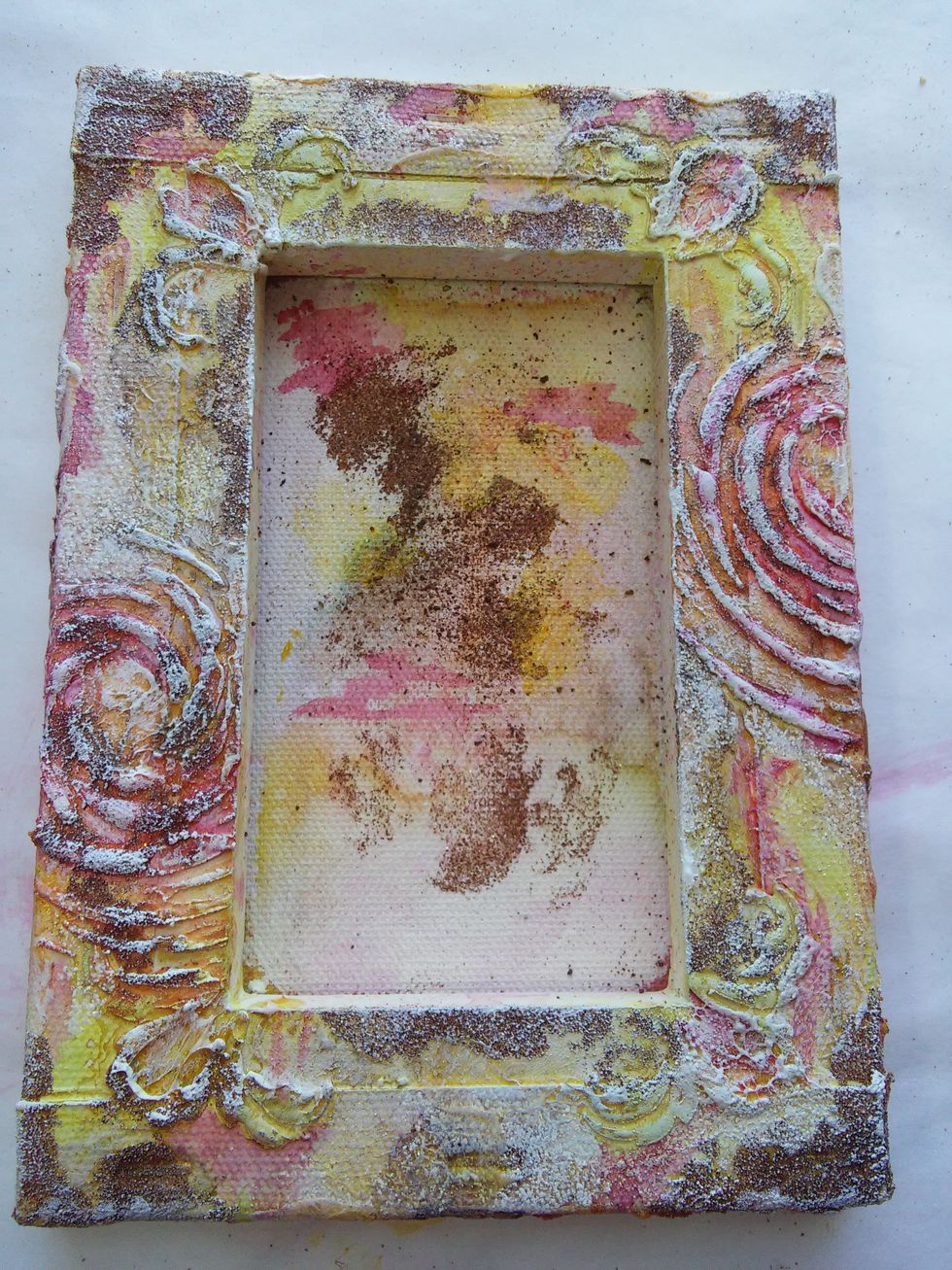 Time to dry brush! With a small amount of gesso on a soft paintbrush, I dab off almost all of the paint on my brush and begin "buffing" the entire piece.
It really makes the texture pop.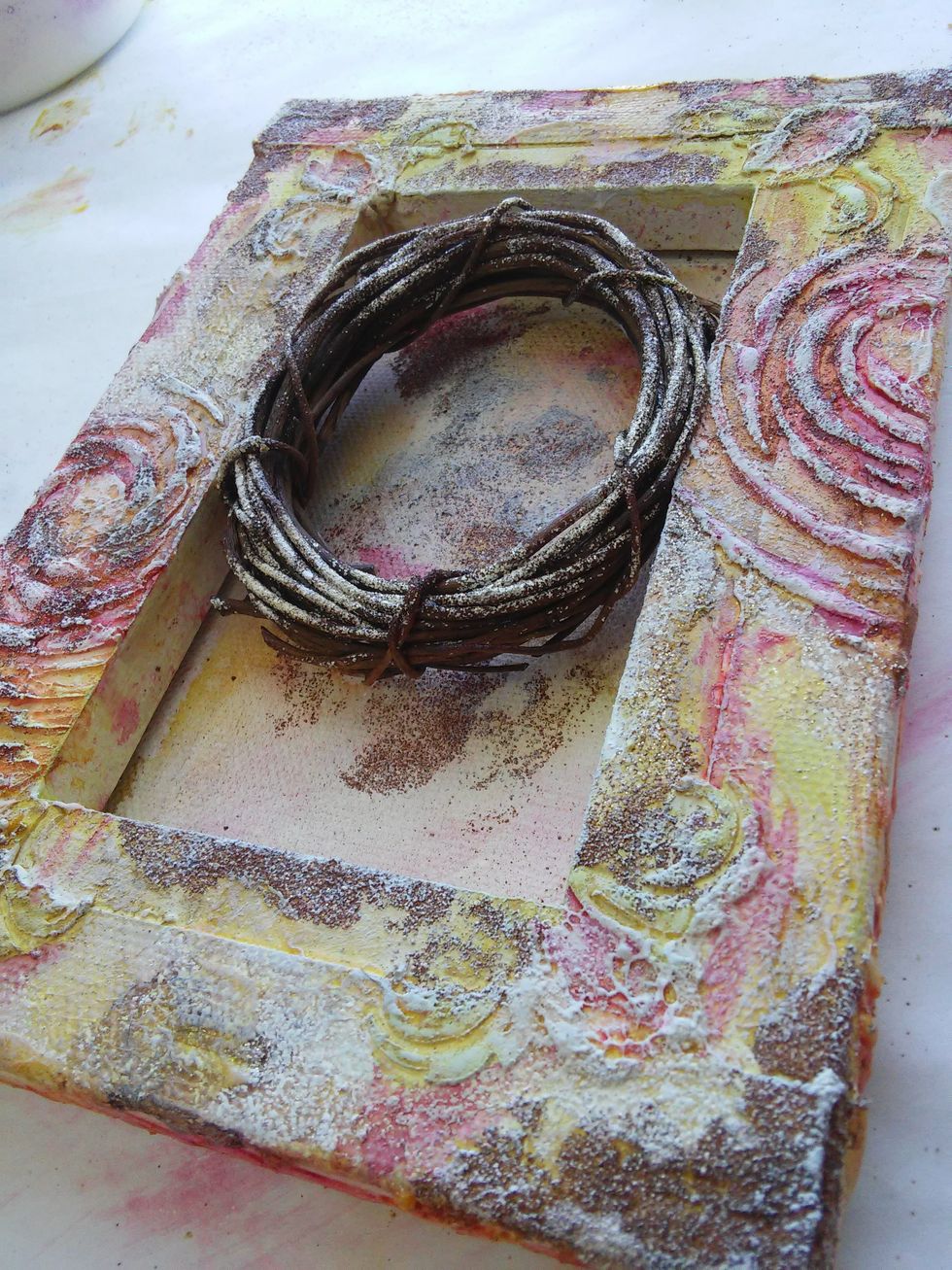 I have my eye on this wreath for the middle. I've used embossing powder on it similar to the way I did on the canvas.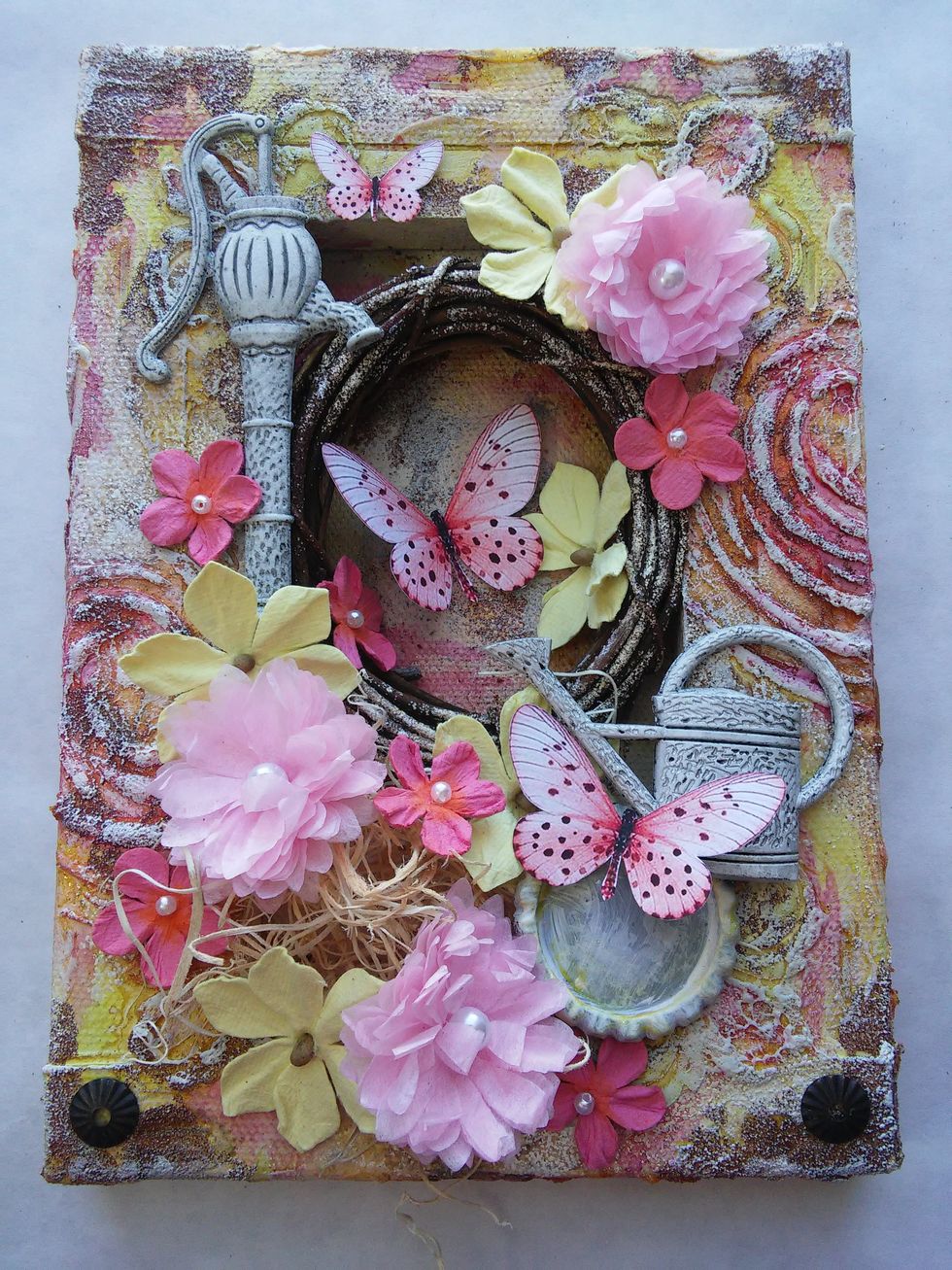 These are the things I have grabbed from my stash. Next I'll glue them down. If you take a picture of this "rough draft" it will be easier to place them back down. :)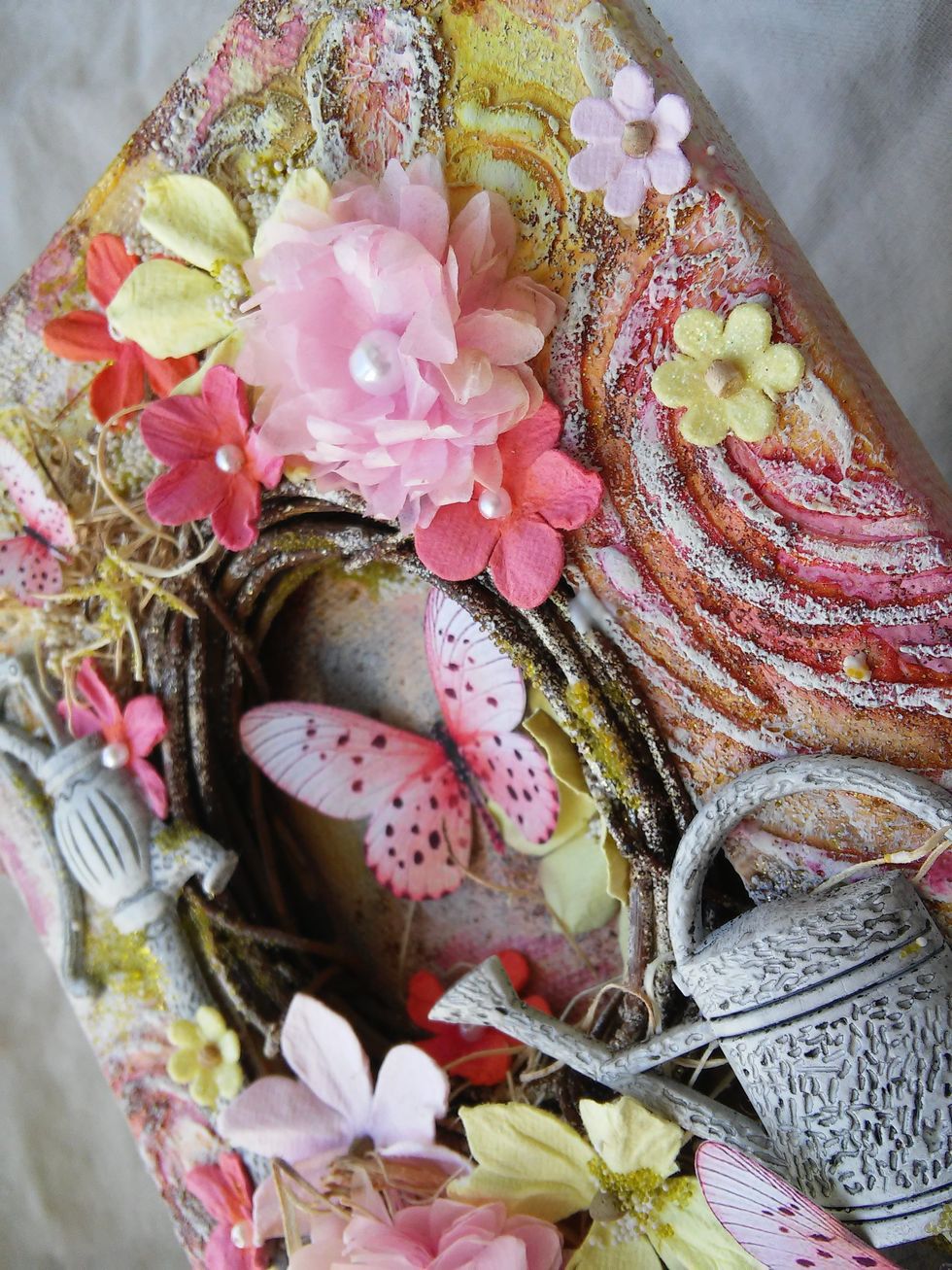 Every thing has been glued down. Next I add some matte gel in some spots and add some art stones and green micro beads.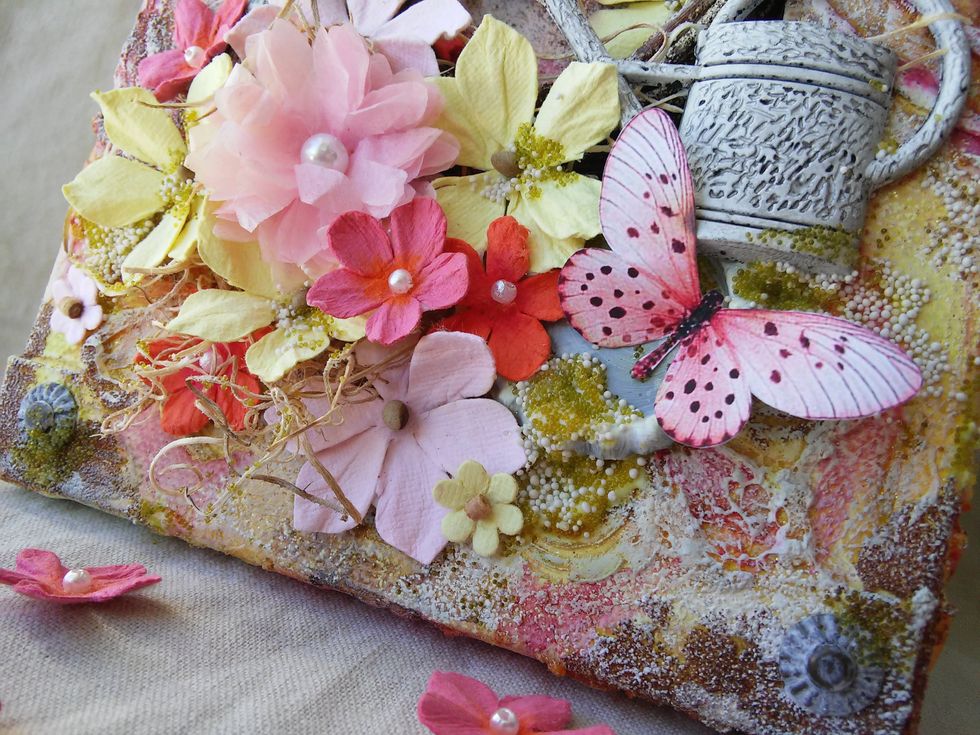 I printed the butterflies from online, and fussy cut them out. And added a couple more tiny flowers.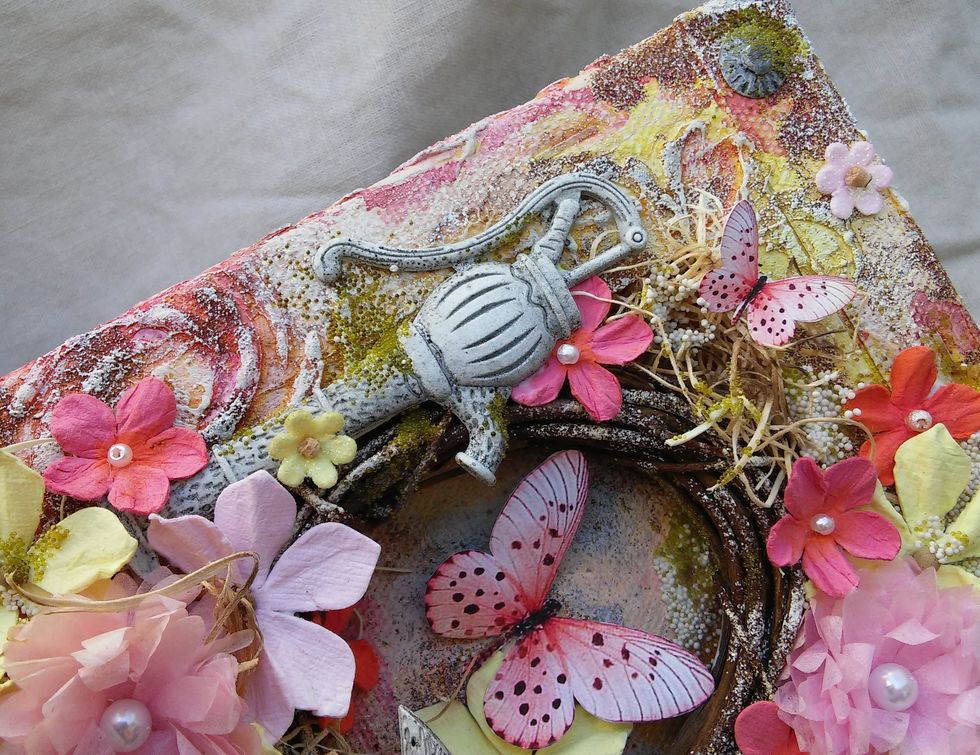 I have also decided to add a little metal piece in each corner. I put a bit of gesso on the and glued some micro beads to the mas well.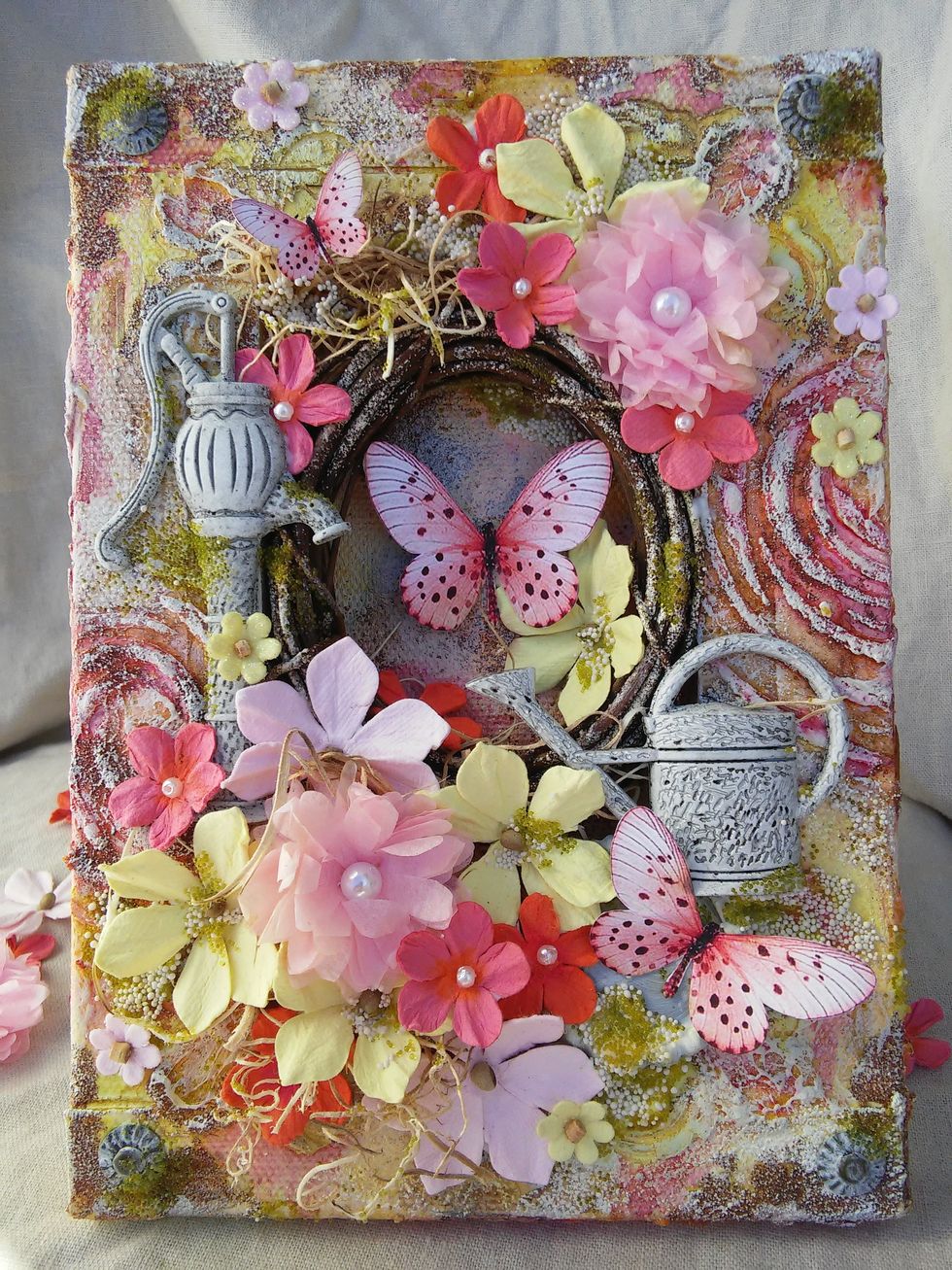 I love how it turned out!
Valentine Colorations Spray
Glorious Colorations Spray
Warm Colorations Spray
Sunshine Sorbet Dimensional Paint
Hurricane Stencil
TickTock Stencil
Art Anthology
Art Anthology is a manufacturer of dimensional mediums.\n\nCome chat with us in our Facebook Group: Art Anthology Adventures in Art