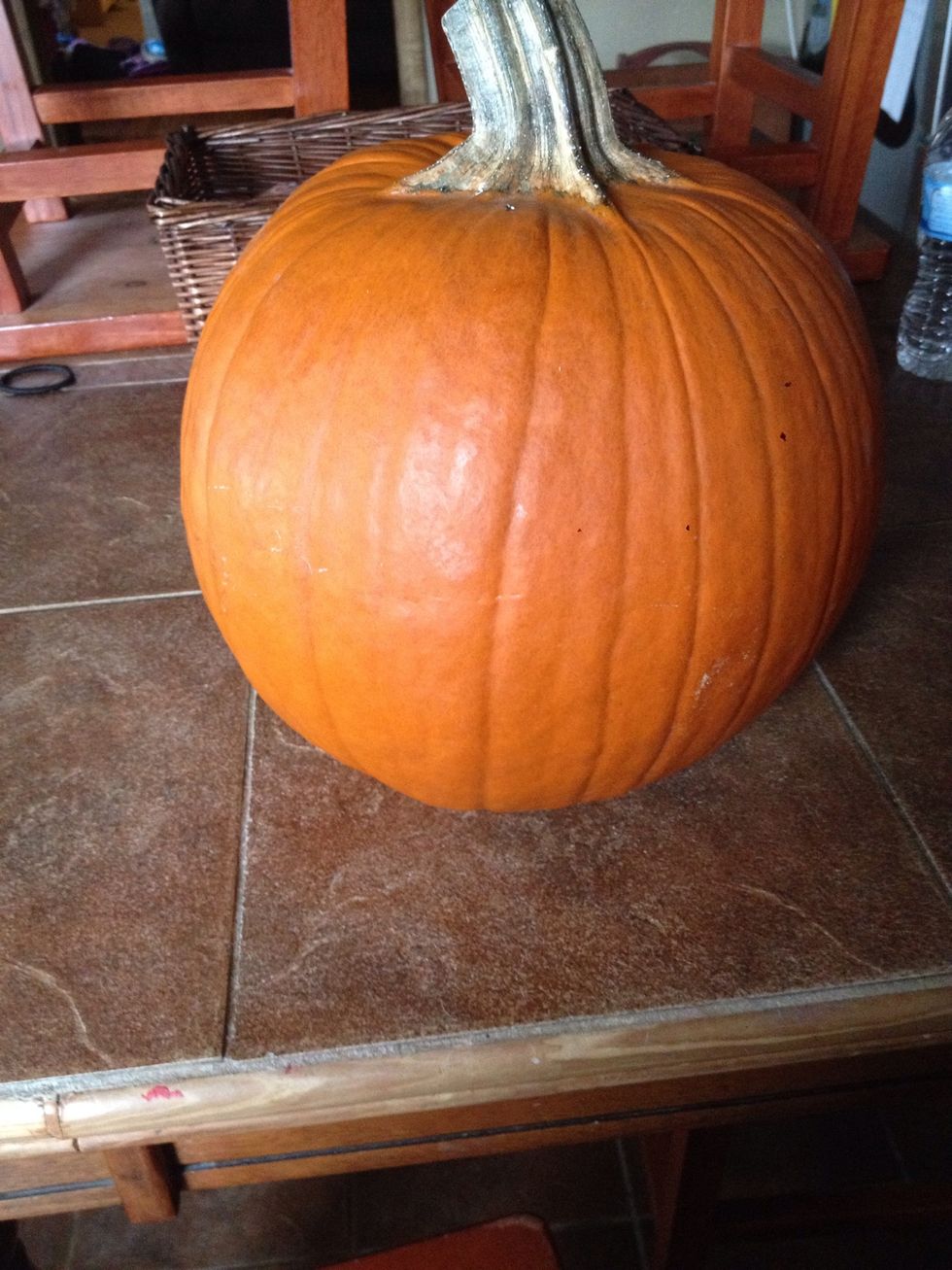 We have our pumpkin! Any size or shape is good!!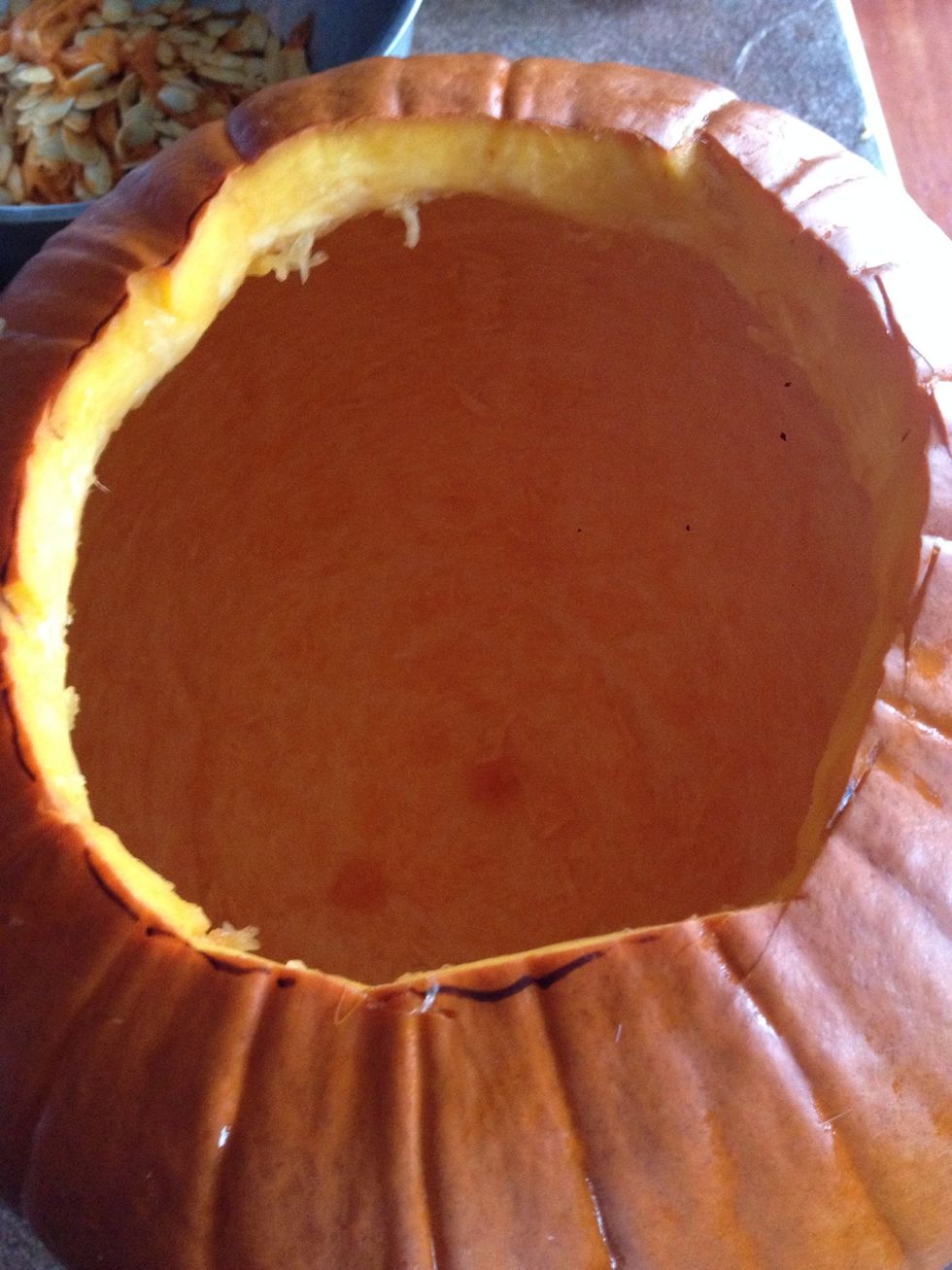 Take out all that's in the inside!, mmm pumpkin seeds tonight☺️lol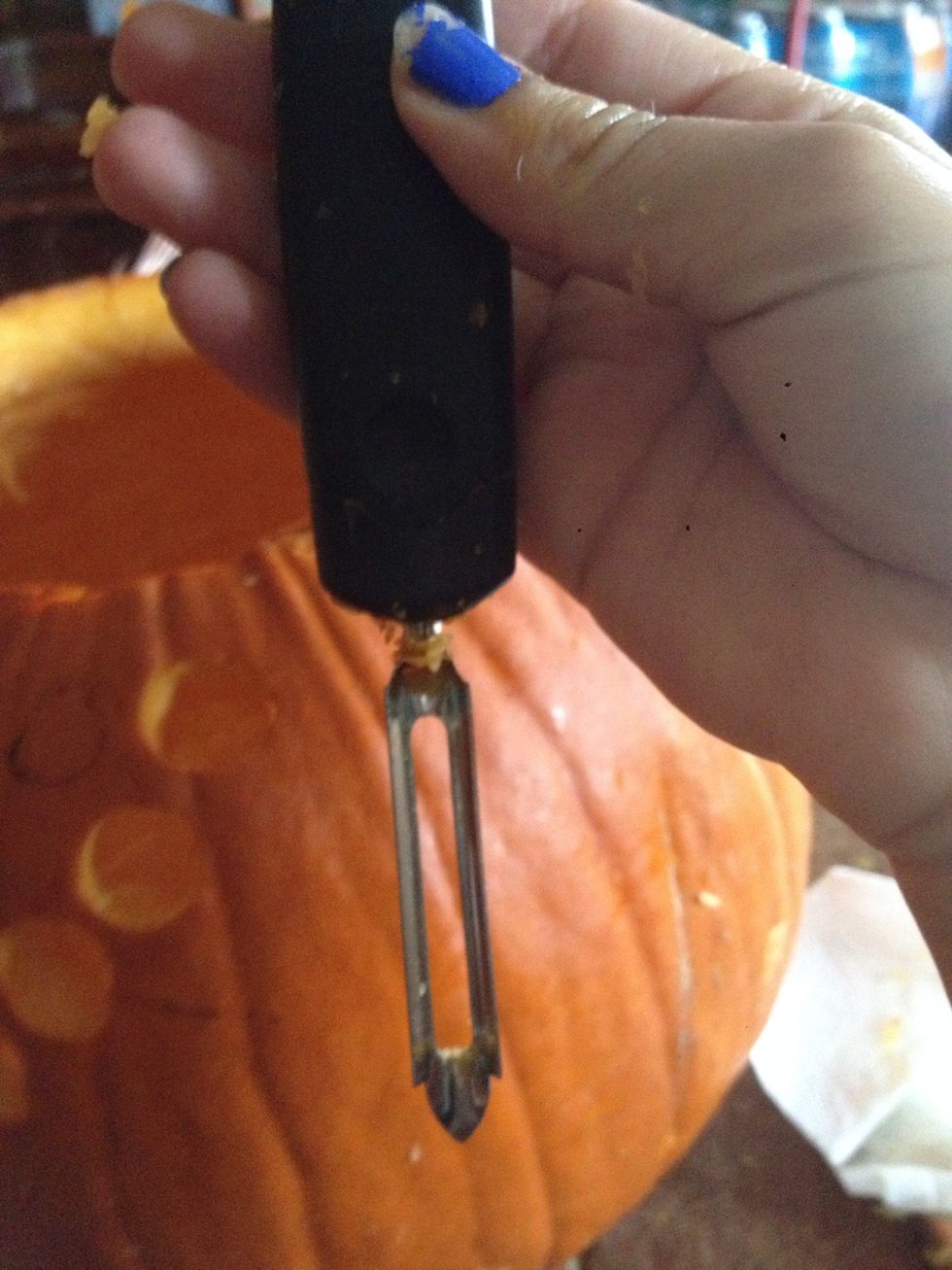 For your holes, I used a potato shaver, because it can make your holes a little bit more nicer and ROUND! A regular knife is kinda stiff and not the best for circles.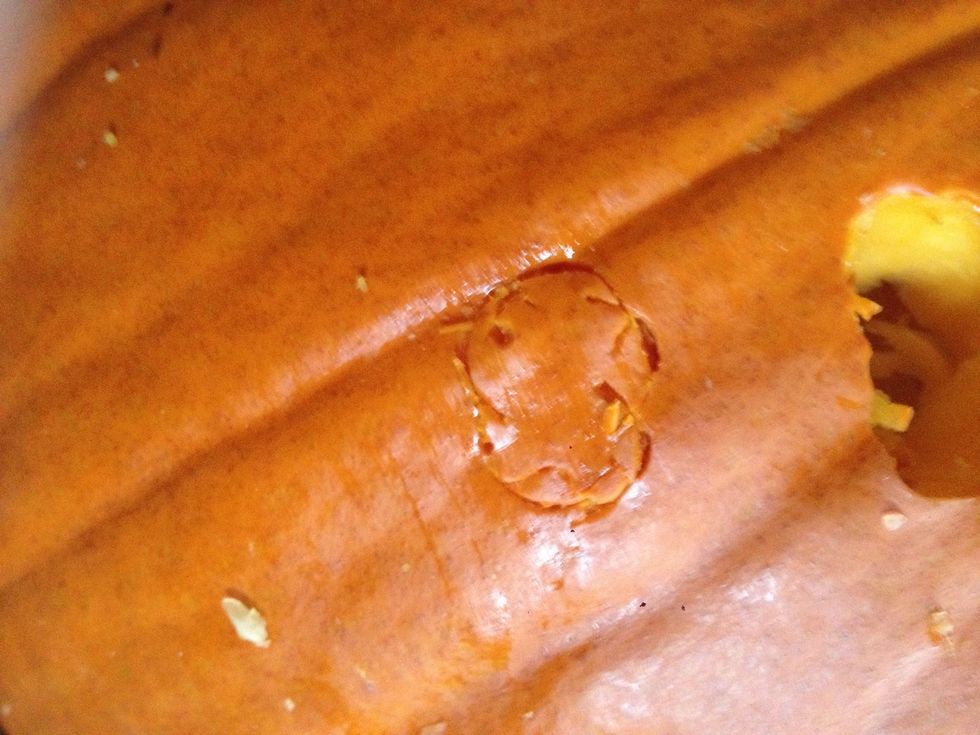 Make a round circle, I TRIED, sorry my hand was really sore that day:(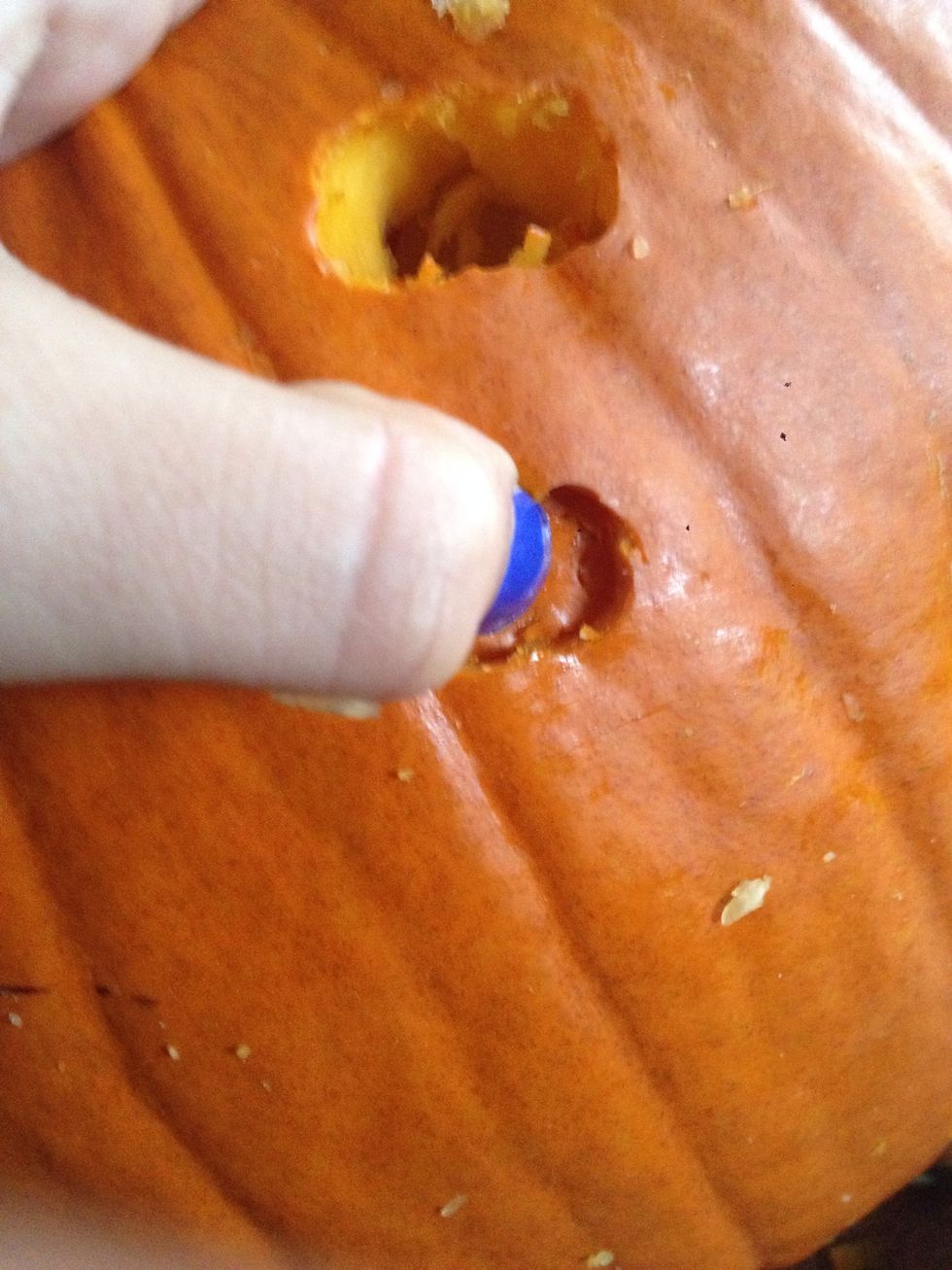 Make it hard through so you can just shove your thumb in and it'll pop out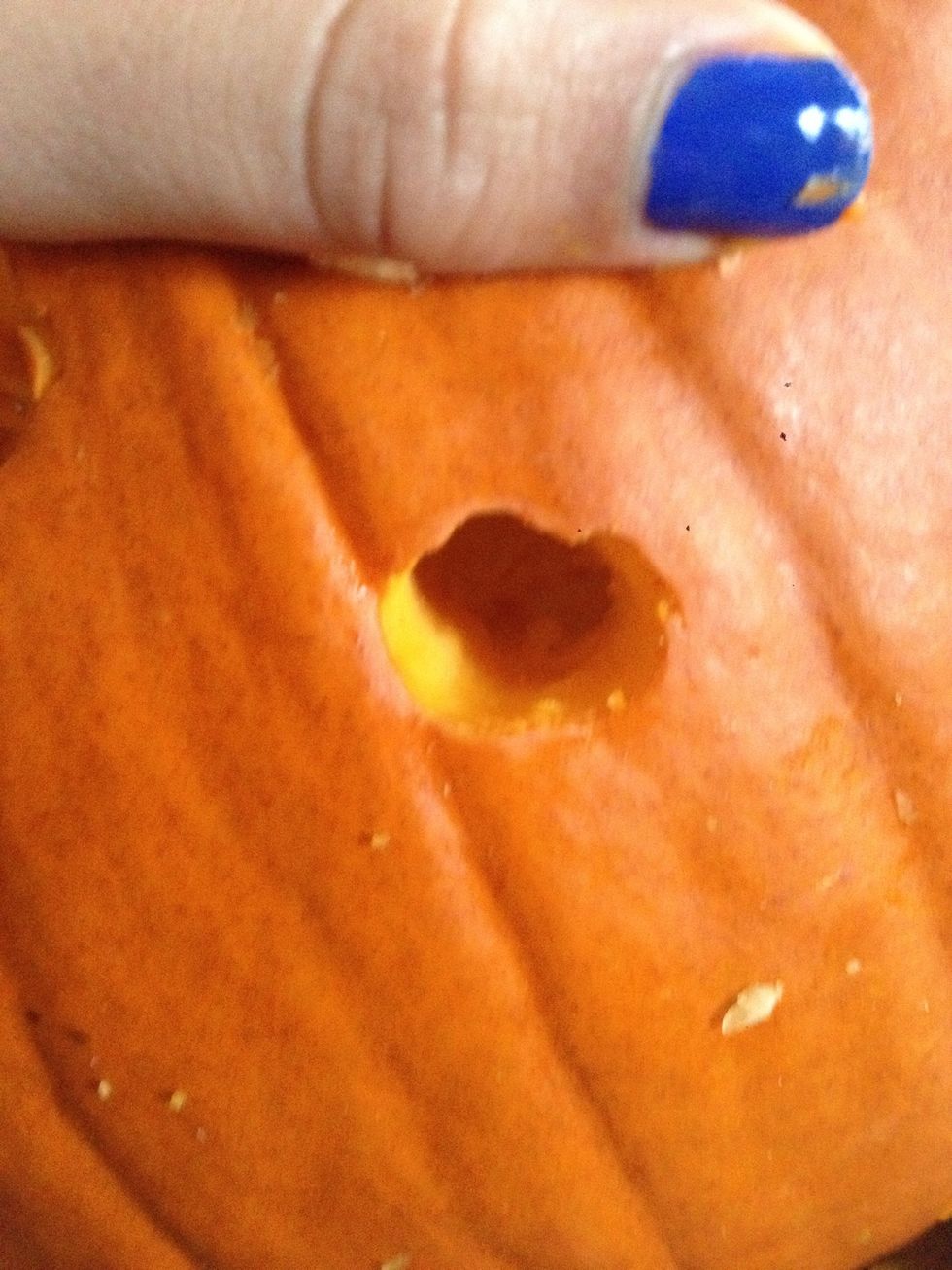 Out!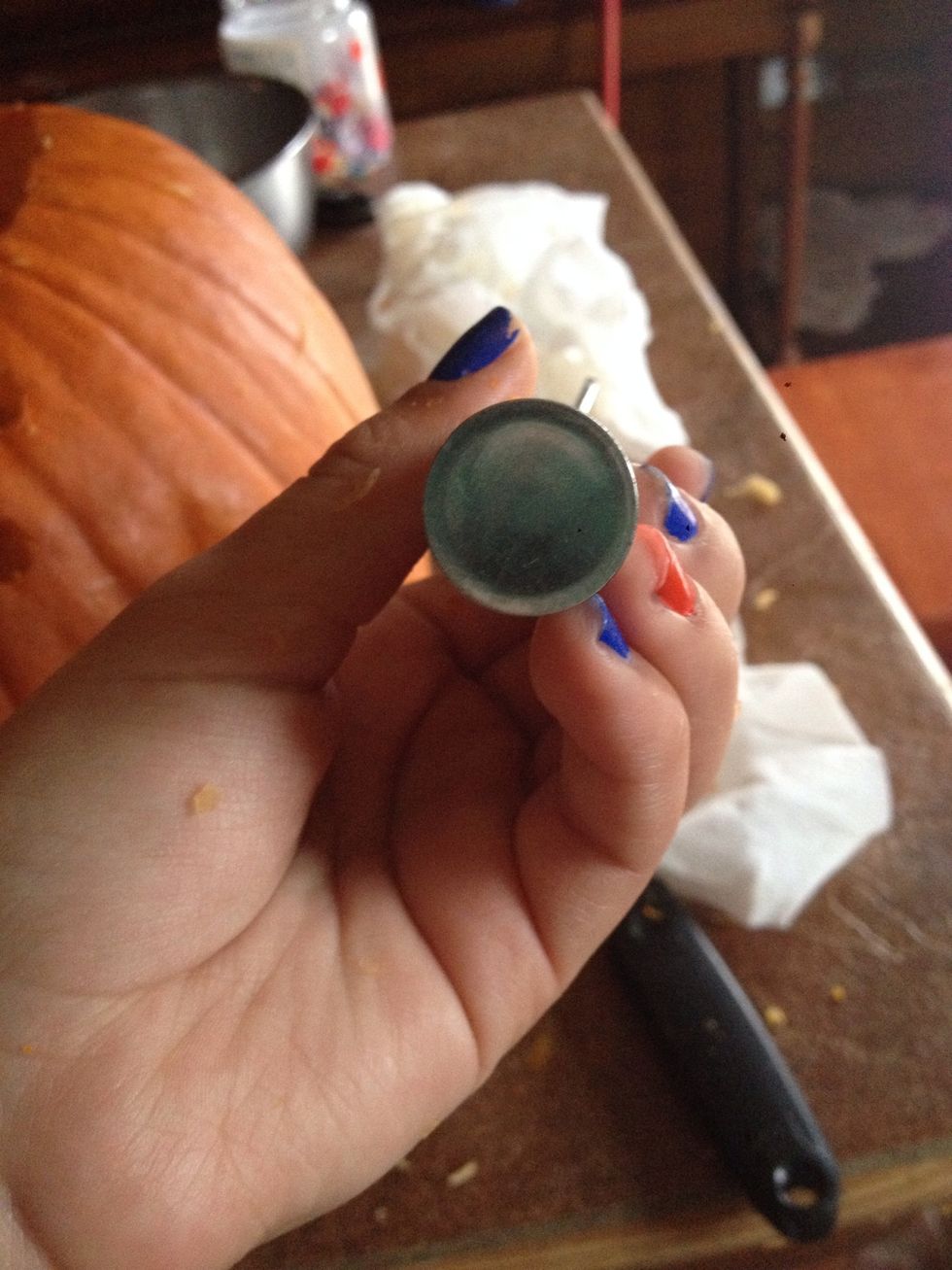 You can try using whatever circular object, make sure it's strong enough.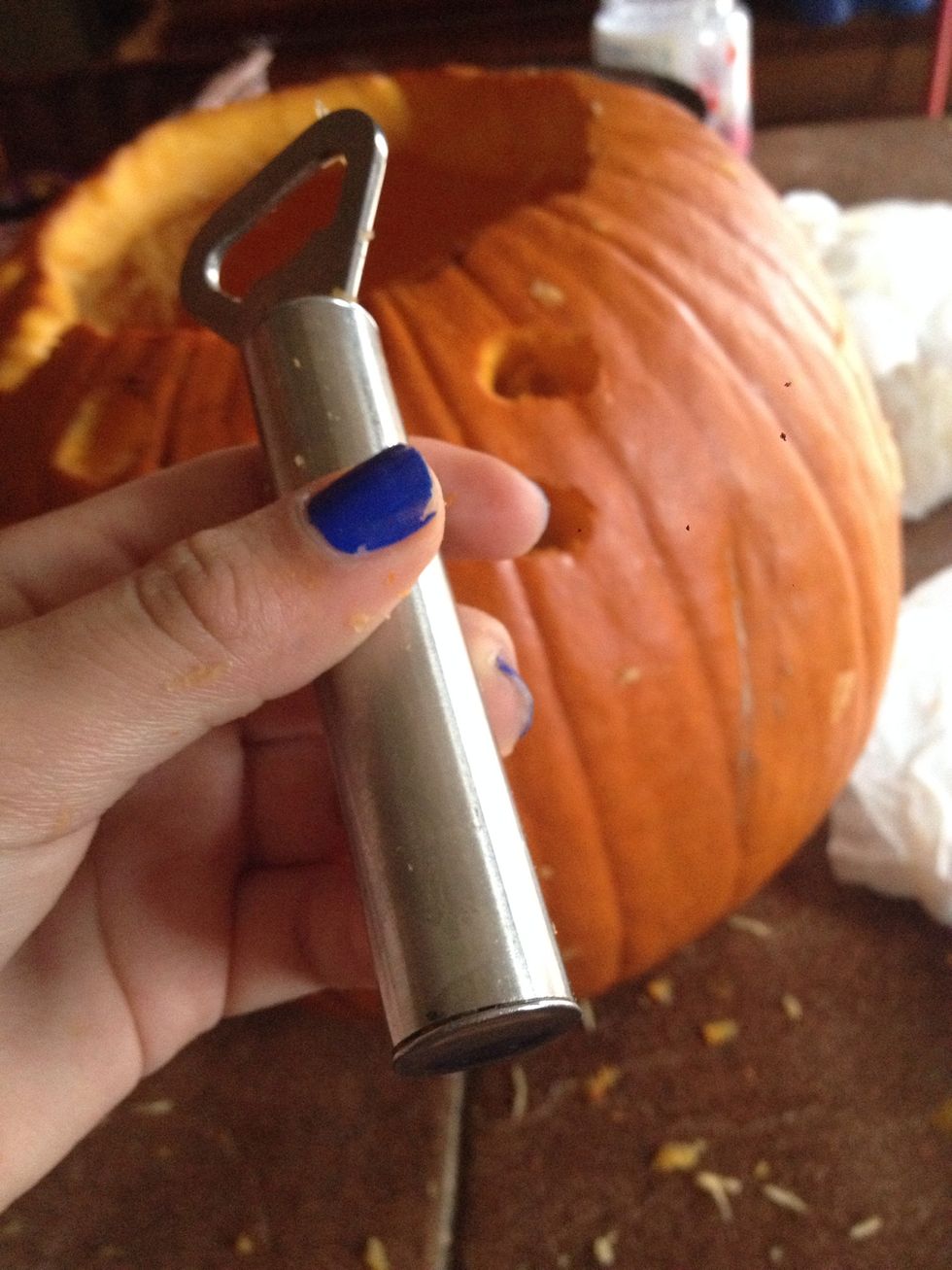 What I used (the end part) lol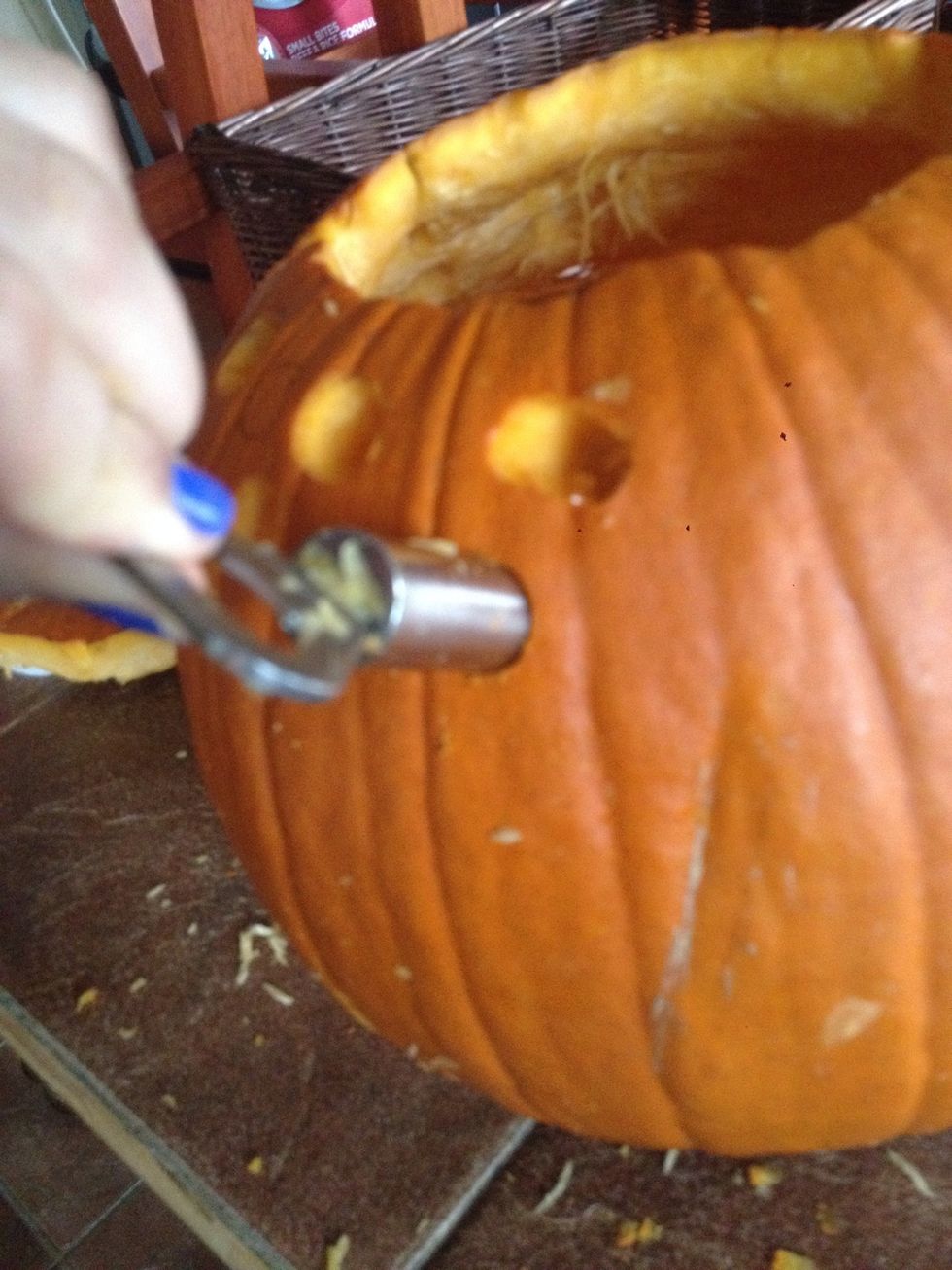 And you pop it through the circle you made before so it can make it a better circle:)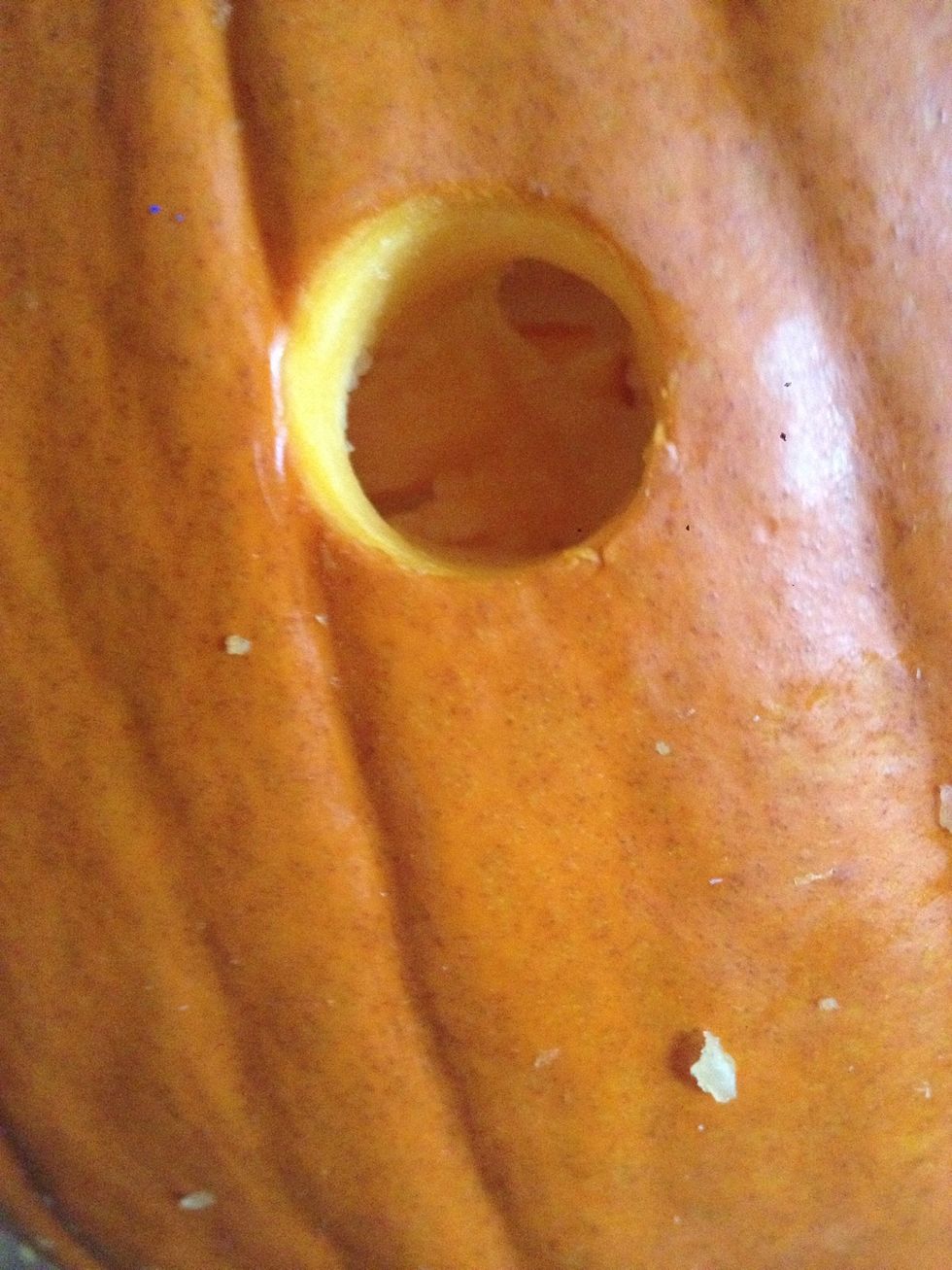 CIRCLE!! 😃😑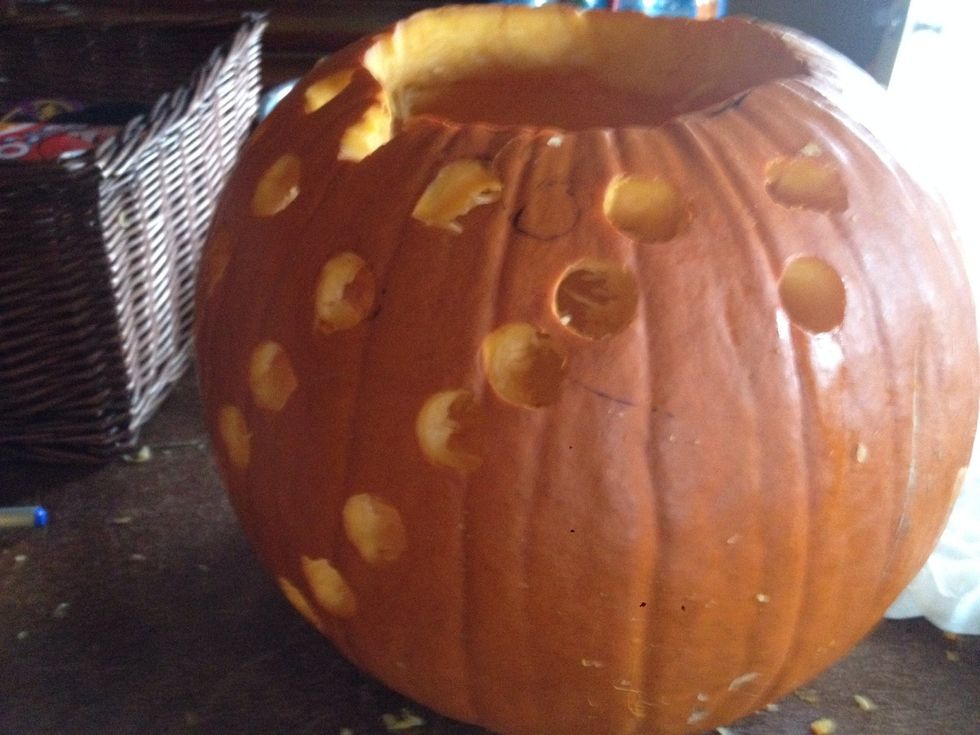 And you can keep going, I did mine diagonal:) so it wouldn't have to be soo long and hard.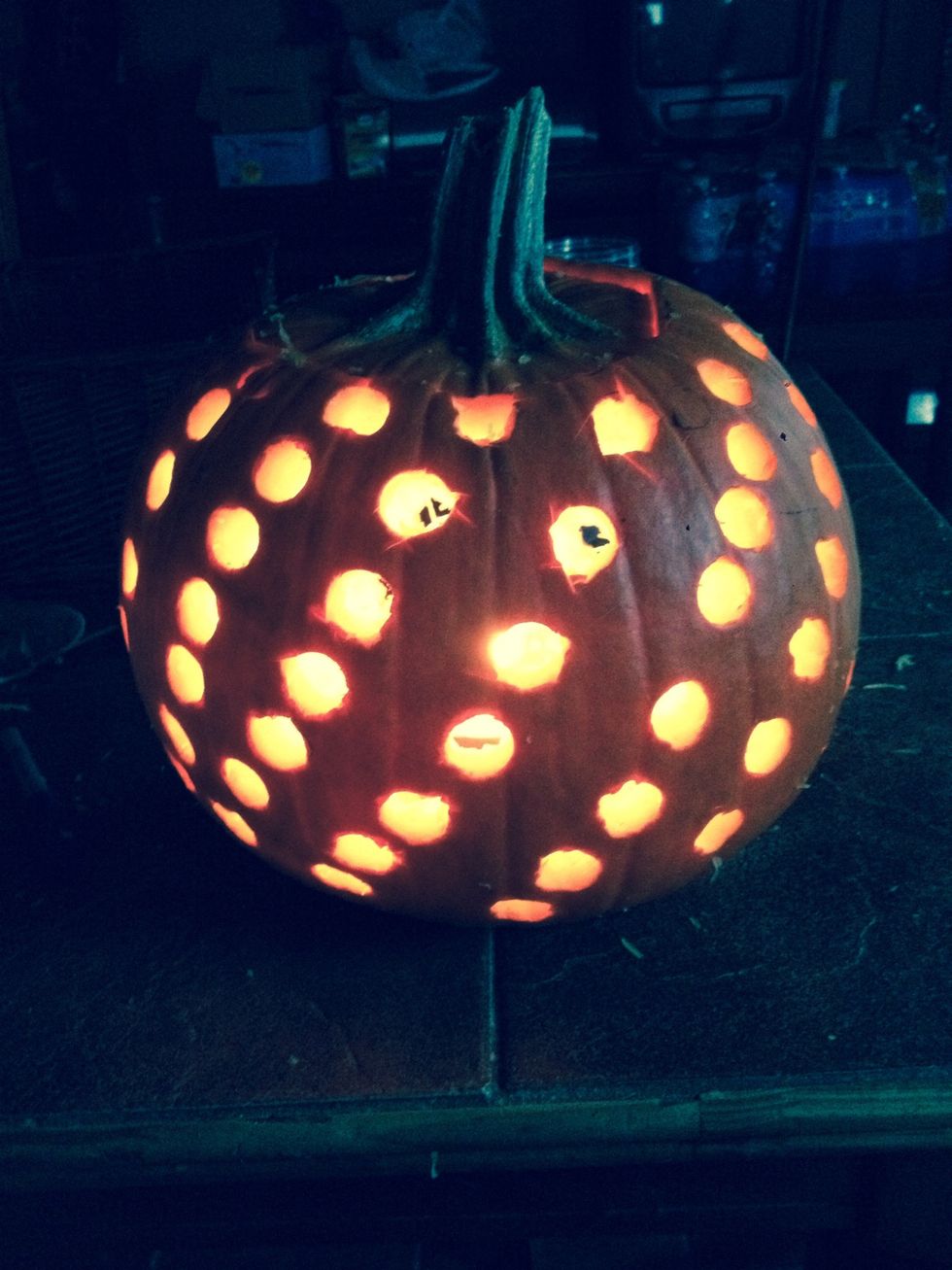 My conclusion!!!! I put a candle inside and it looks AMAZING!!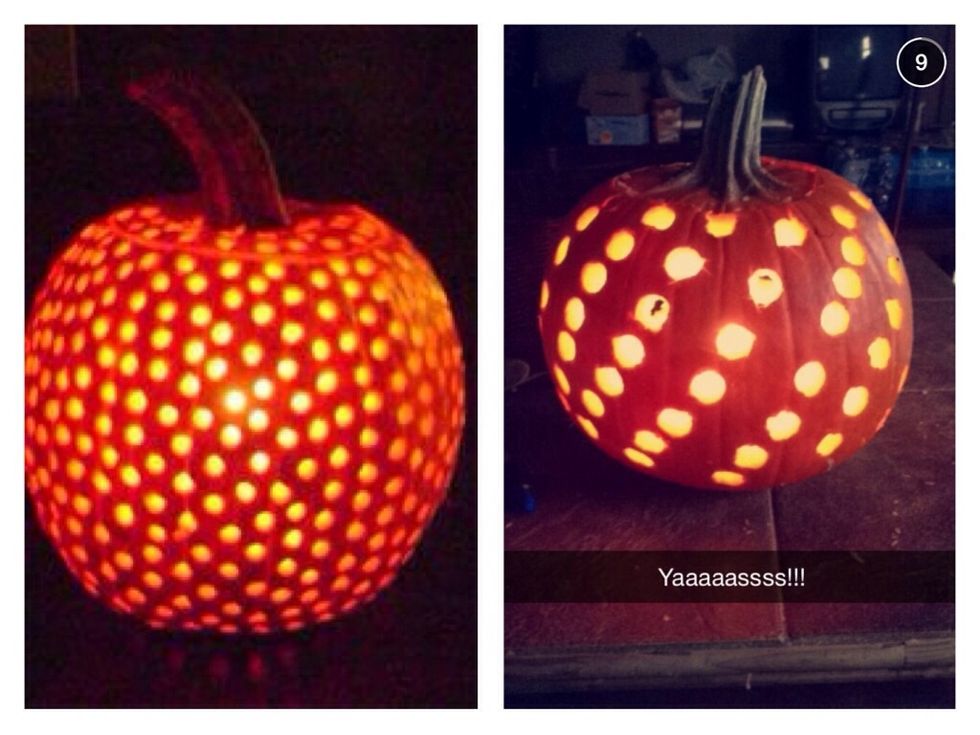 You can make your holes however big or way you want to, this is really pretty and great halloween decor! Hope you guys liked it! Please comment if any suggestions or questions and like and follow!!:D