I decided to create a hospital survival kit for my partner on Father's Day. Pregnancy is mainly about the mother however I've set my partner up nicely for the day we take a trip to the hospital 😆😊😇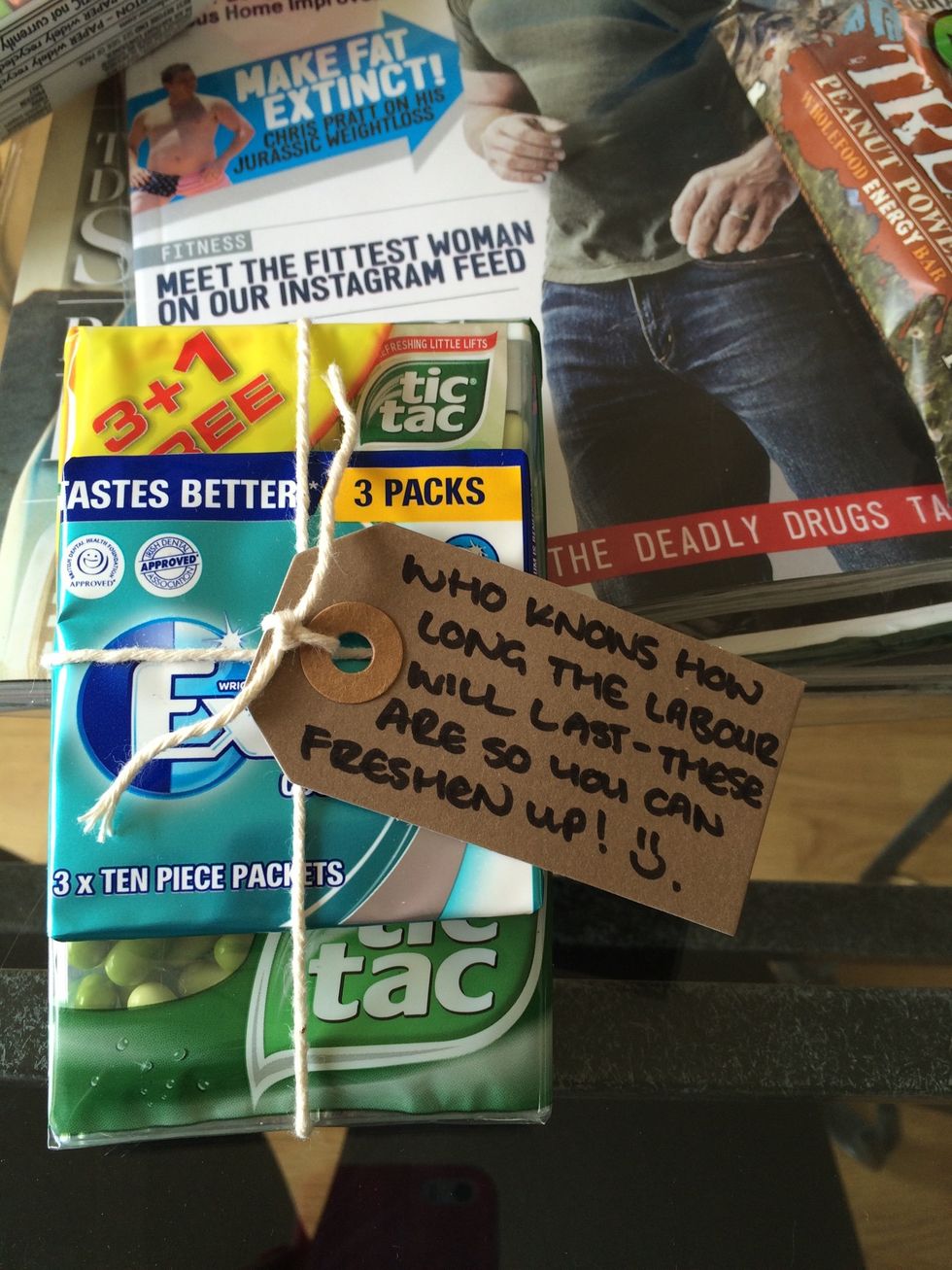 Create witty captions if you like, I was inspired by Pinterest an app which is similar to this in many ways however a lot of my captions were made by myself.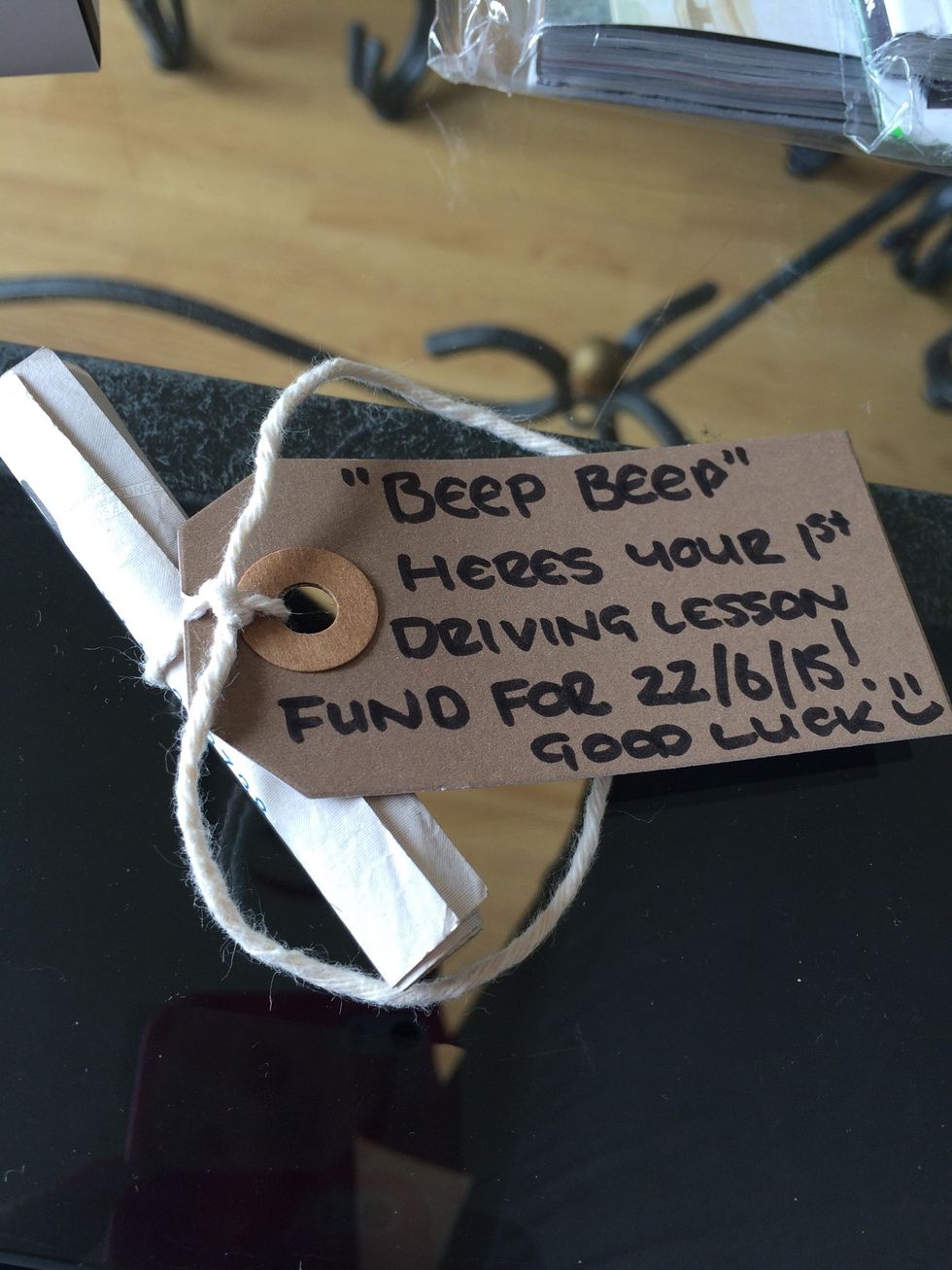 My partner has been meaning to take his driving test after being a boy racer many years ago, so I've set him up nicely for his first lesson tomorrow :) this was the "something personalised"
Energy drinks to keep him awake, well at least an attempt to keep him awake!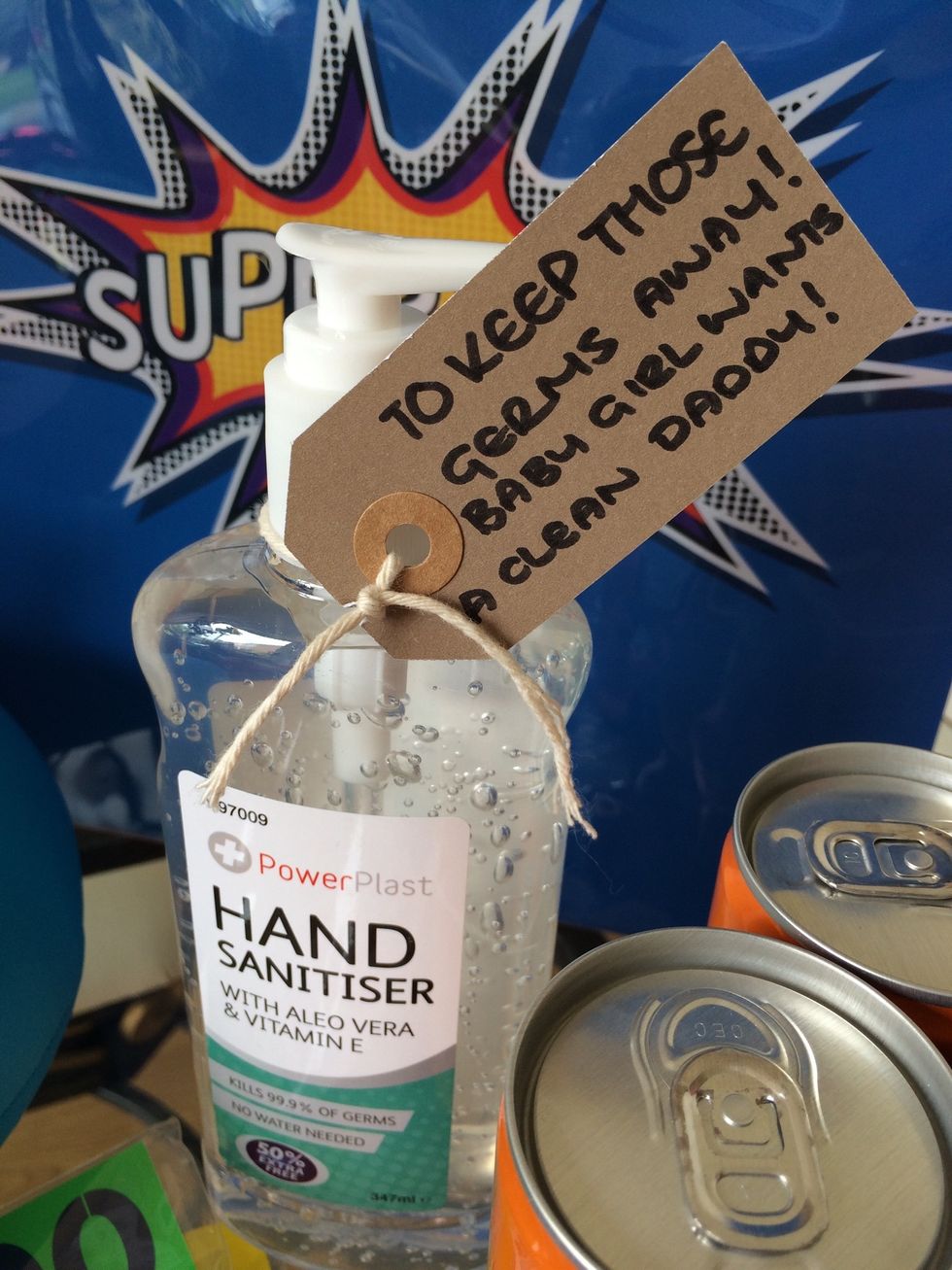 Hospitals are full of hand sanitiser stations however I've bought this big bottle for us both to keep clean and germ free before and after our little cherub is born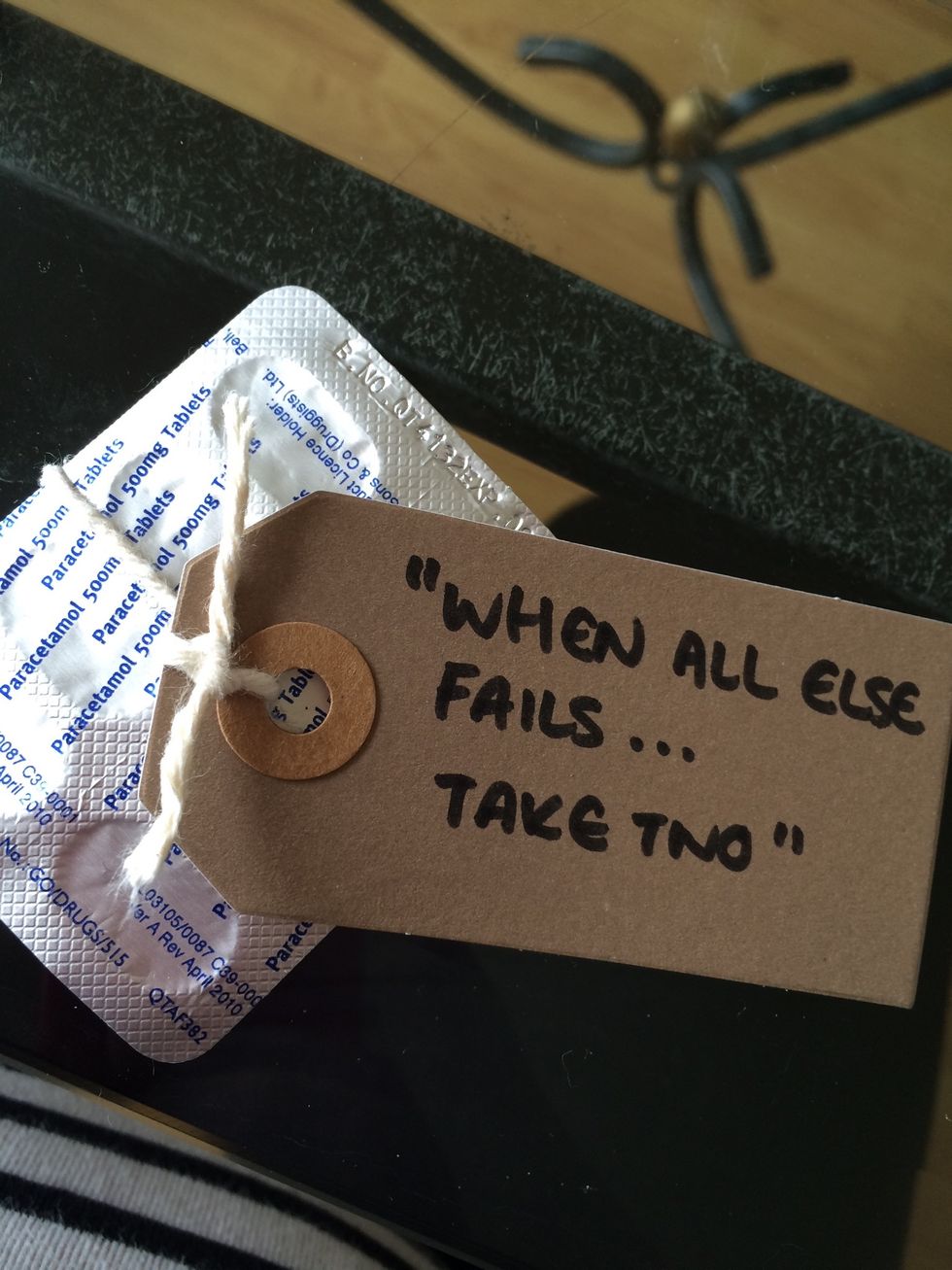 I pinched this caption from another daddy kit I saw. It's for the times when it all gets a little too much! Hehe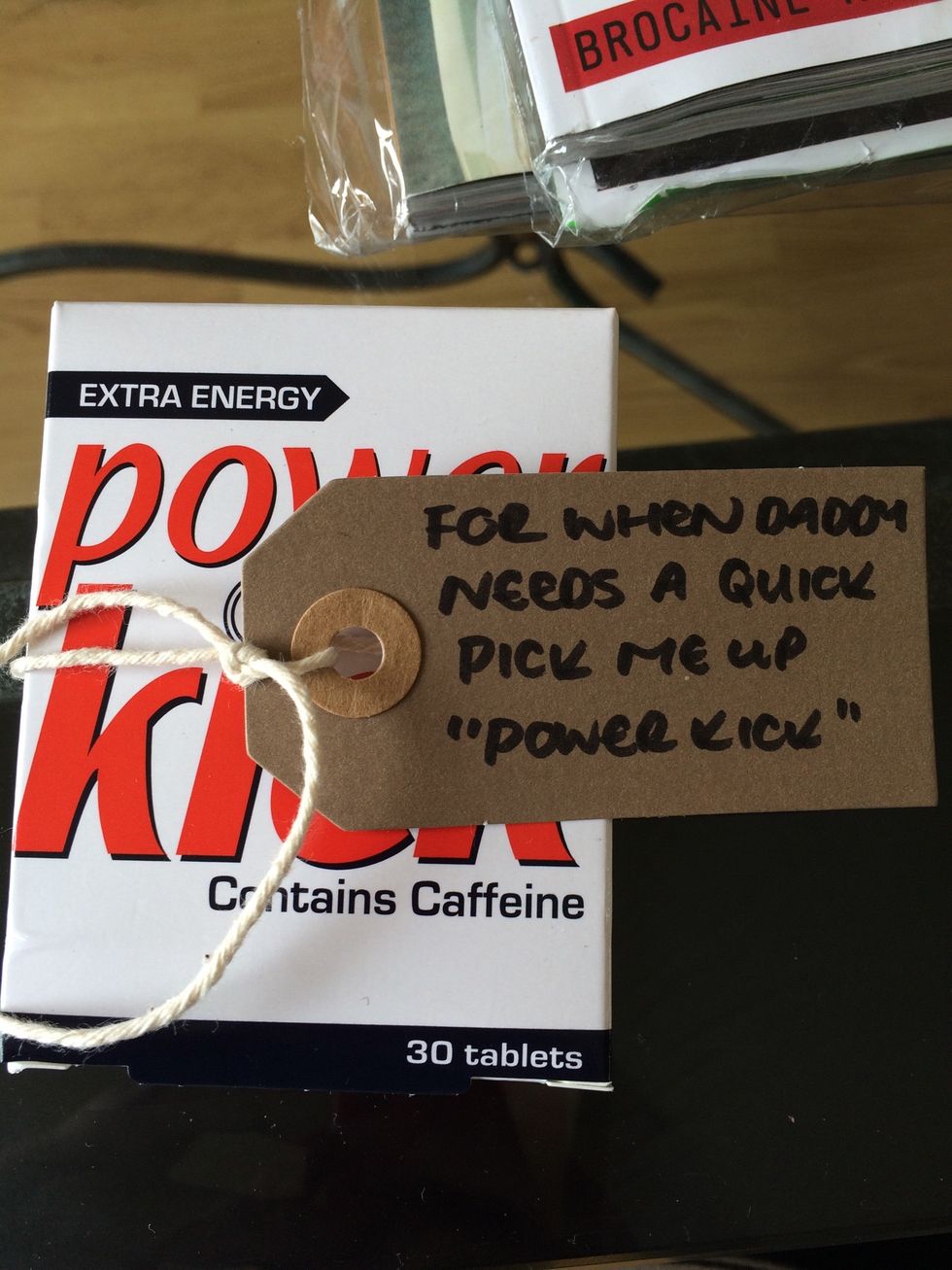 Another attempt to boost his energy levels with caffeine tablets! I don't often find these useful however they are worth a go.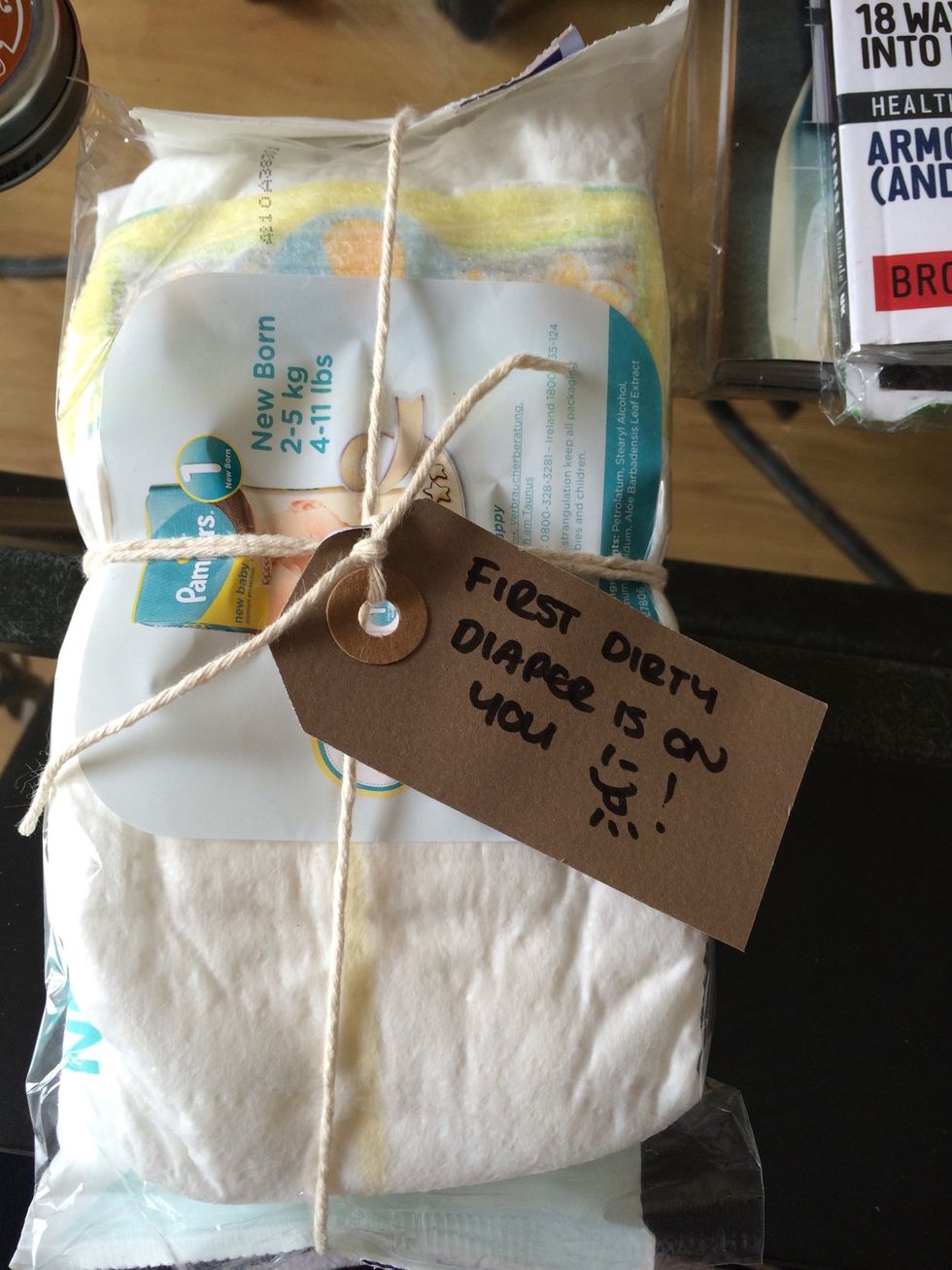 Self explanatory really! Hehe. He's still adamant he won't be changing her nappy first! We shall see!!!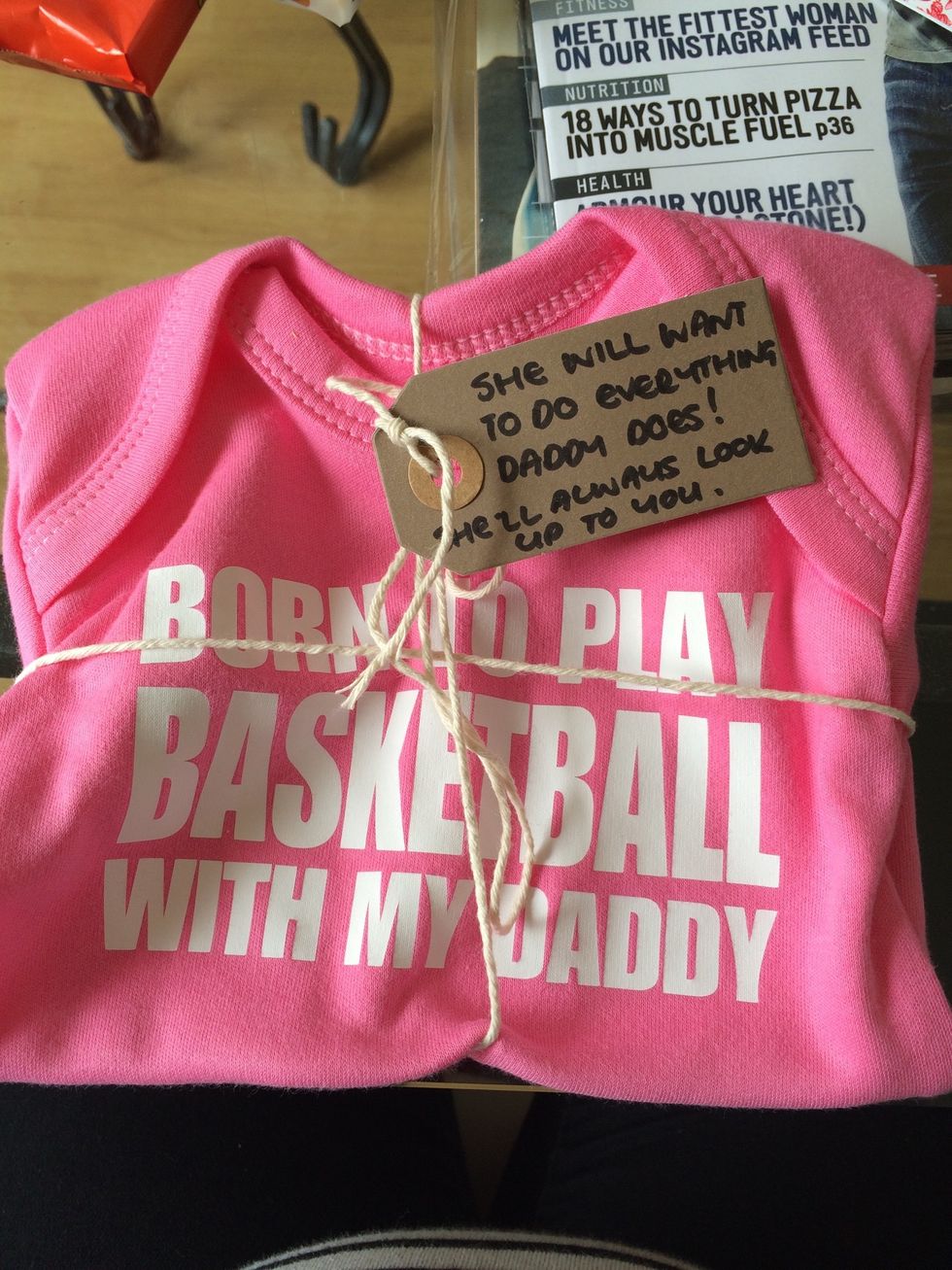 My partner is a basketball fanatic, anything to do with playing it, watching it or talking about it. Our little girl will follow in our footsteps when it comes to sport she'll look so cute in this.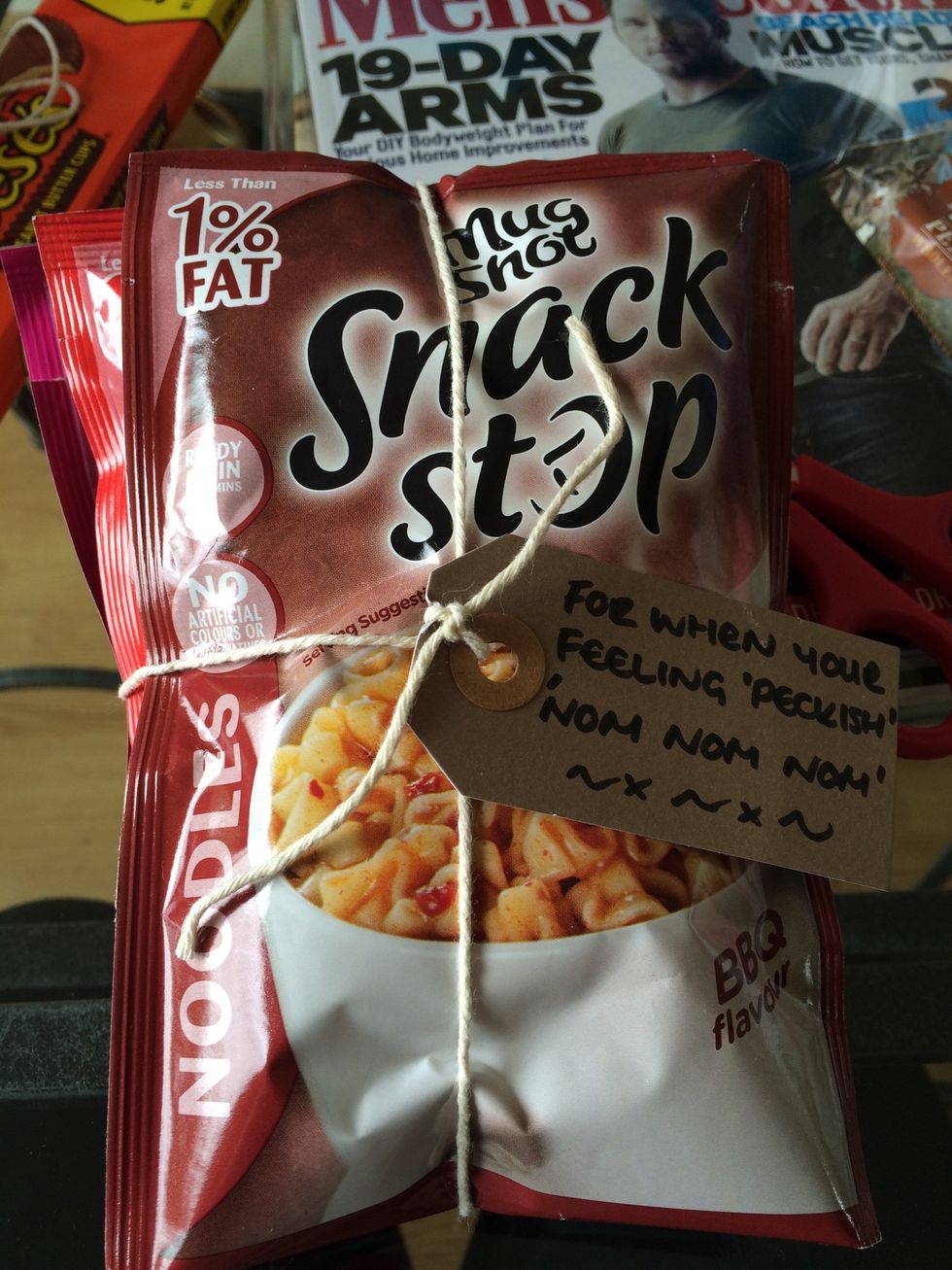 Quick and easy snacks for the hospital room. Providing there is a kettle available!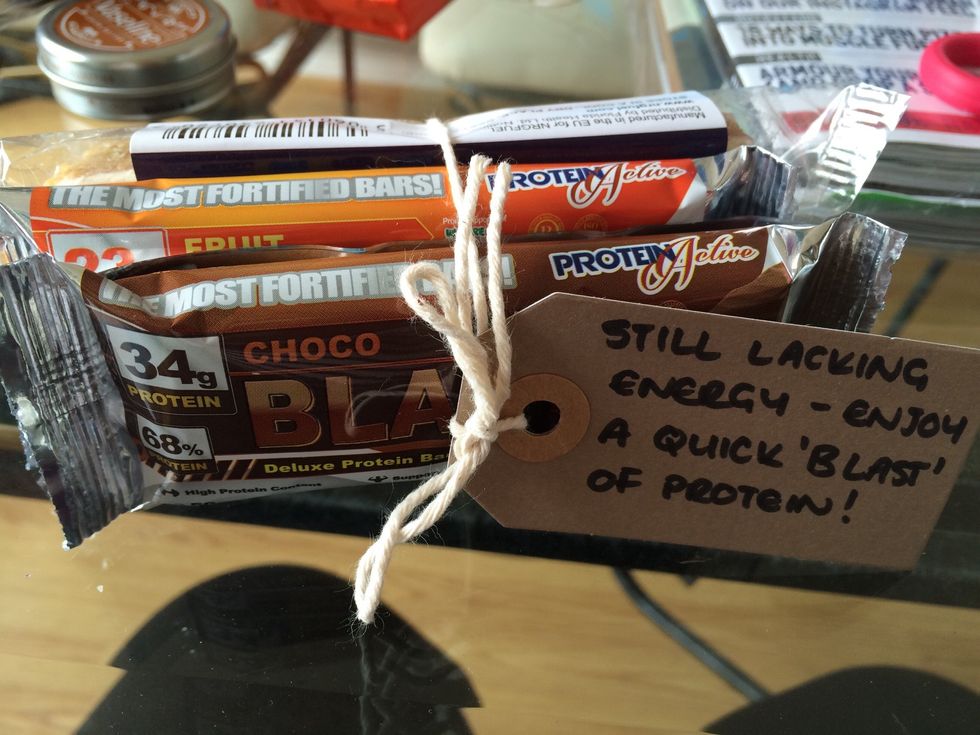 Protein bars to again keep the energy pumping! These are assorted ones I got from the pound shop.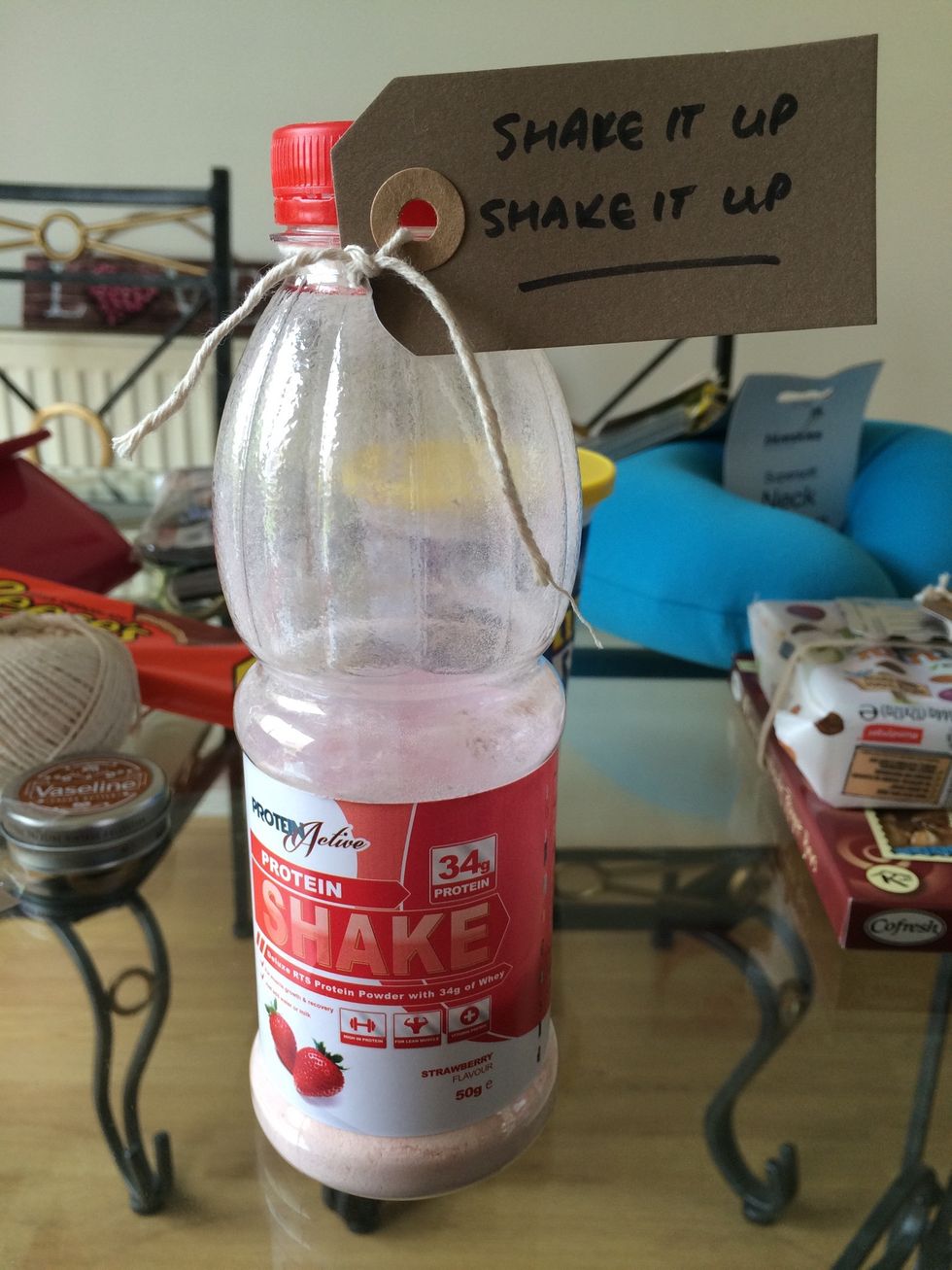 Protein shake from the pound shop.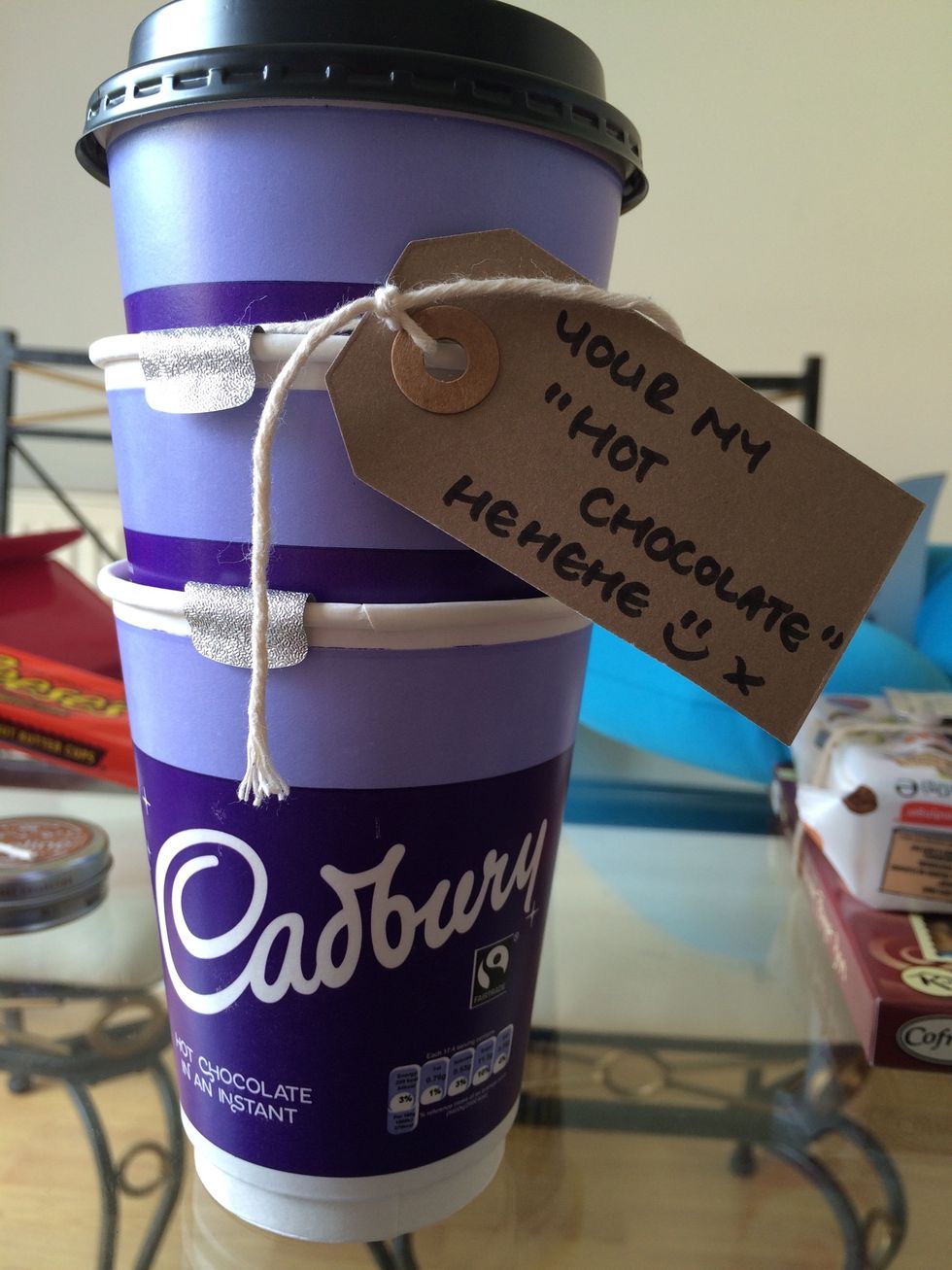 My partner doesn't really drink a lot of hot drinks however he does love a hot chocolate. The caption is a little light hearted joke, as he is African hence why he's my very own hot chocolate 😂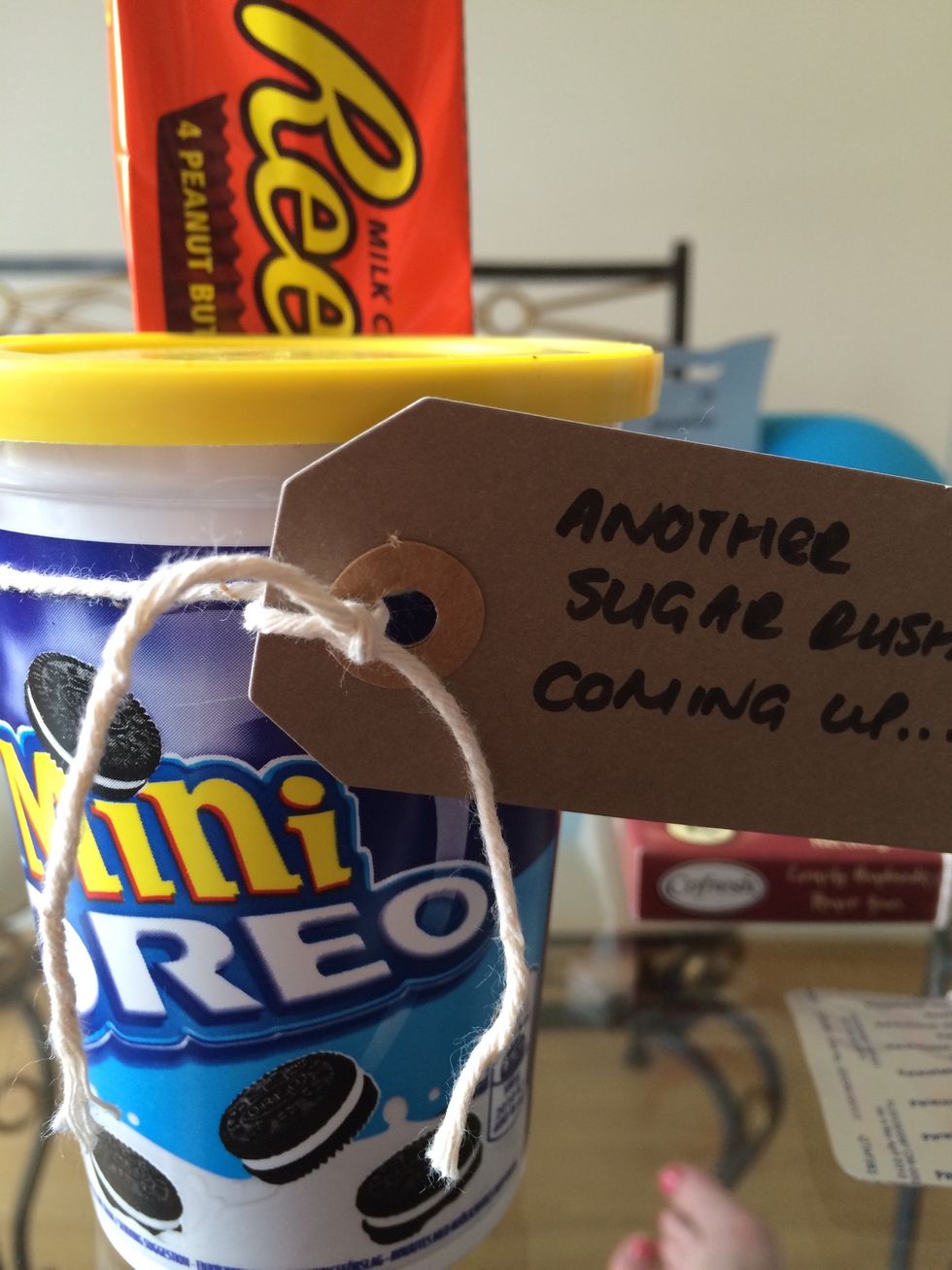 Oreos and reeses are his fave, I might even be pinching these! Again these are from the pound shop!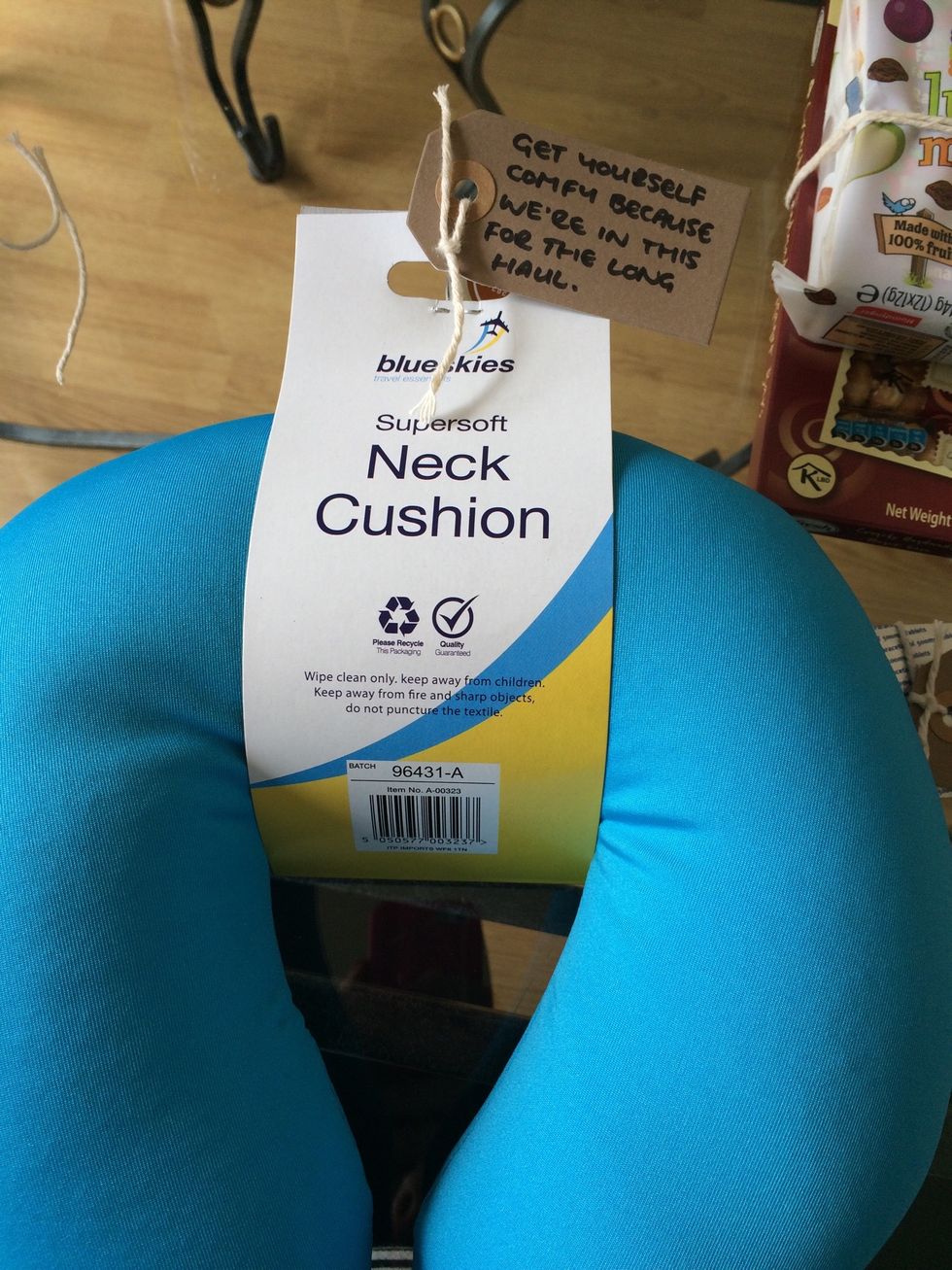 This was a great little buy from a pound shop, they came in many colours and are perfect for when he's trying to relax, if there's any time for that?!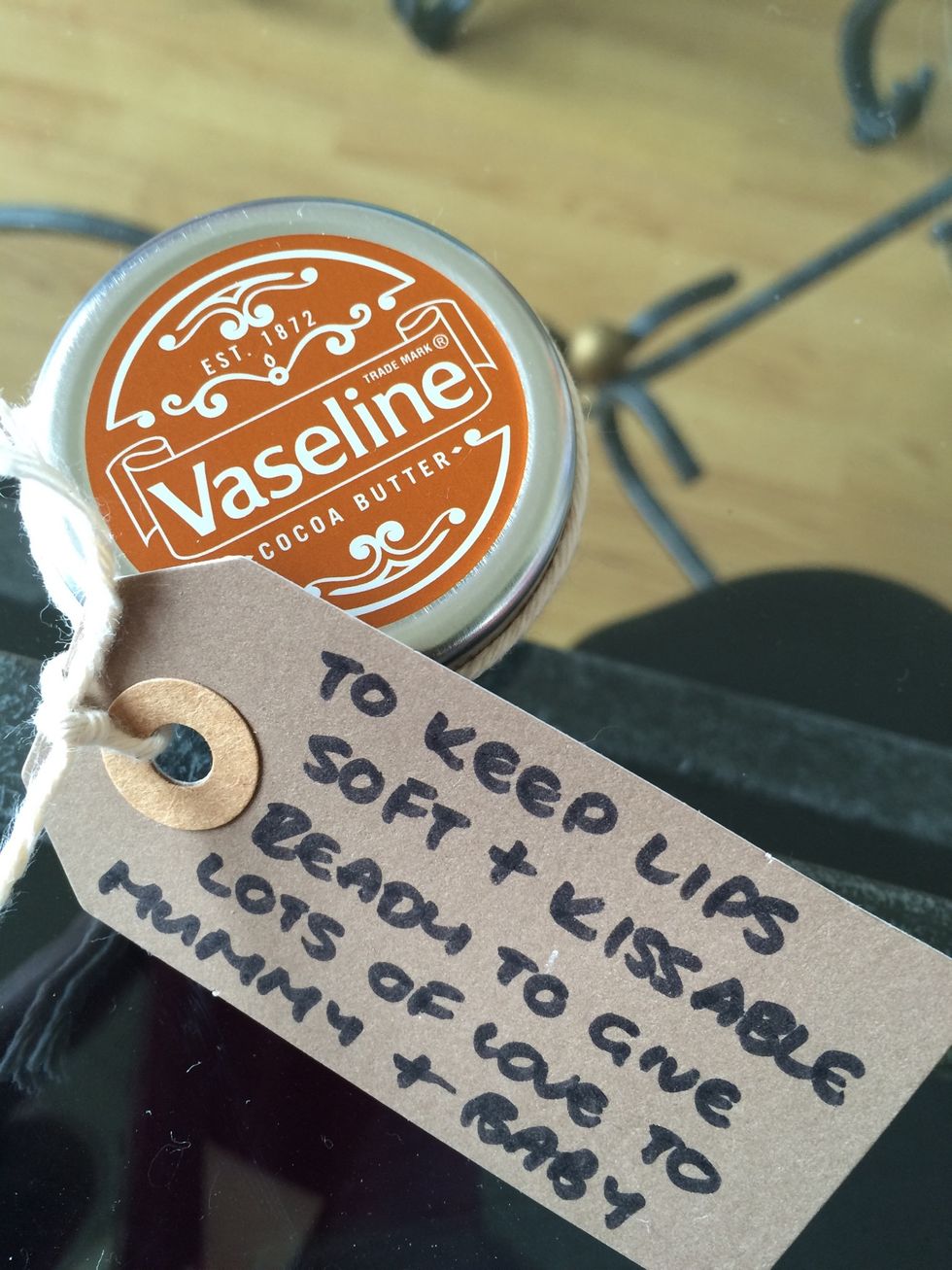 Vaseline to keep him moisturised, also in his fave scent.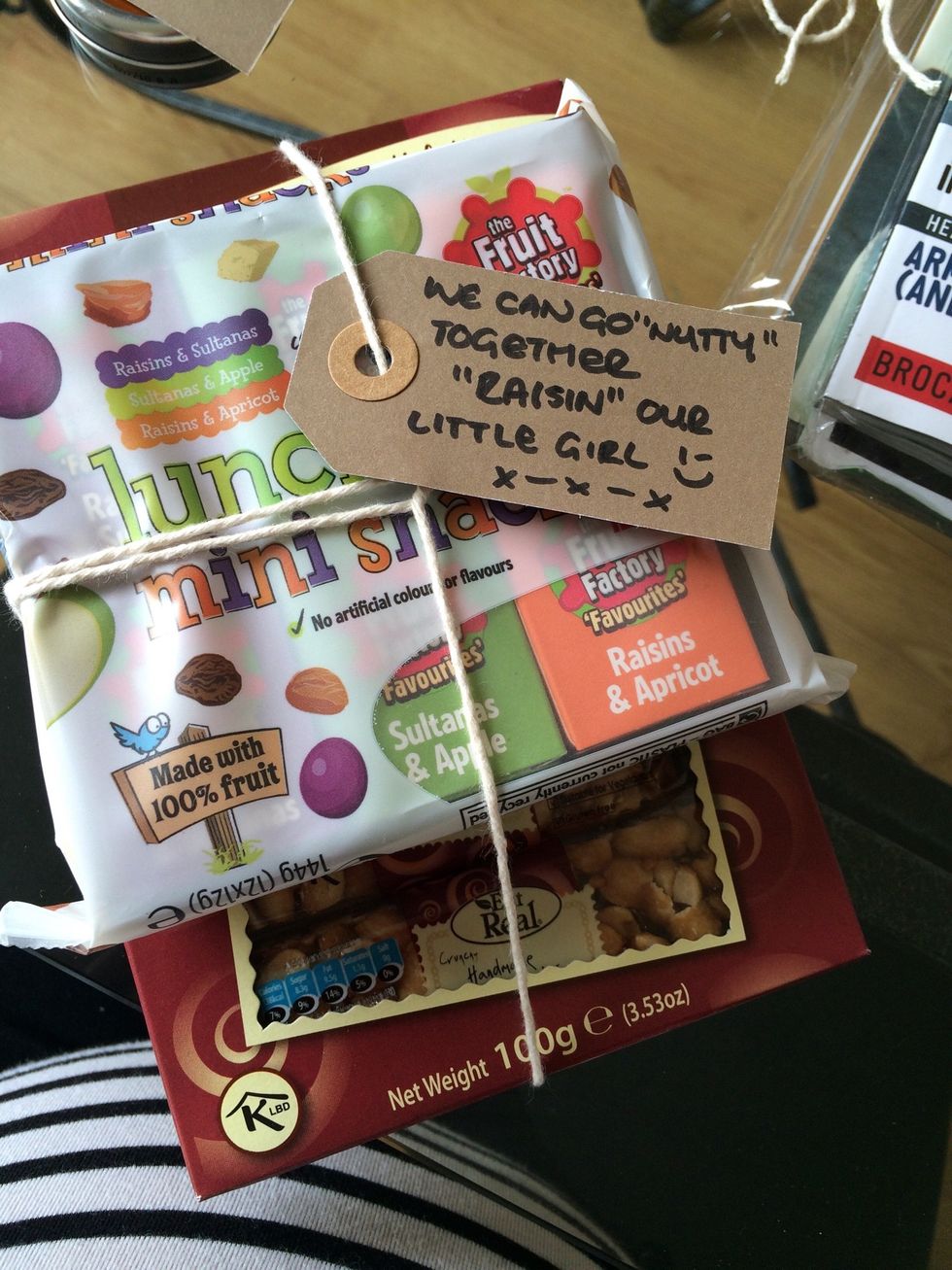 Some more fave snacks of his!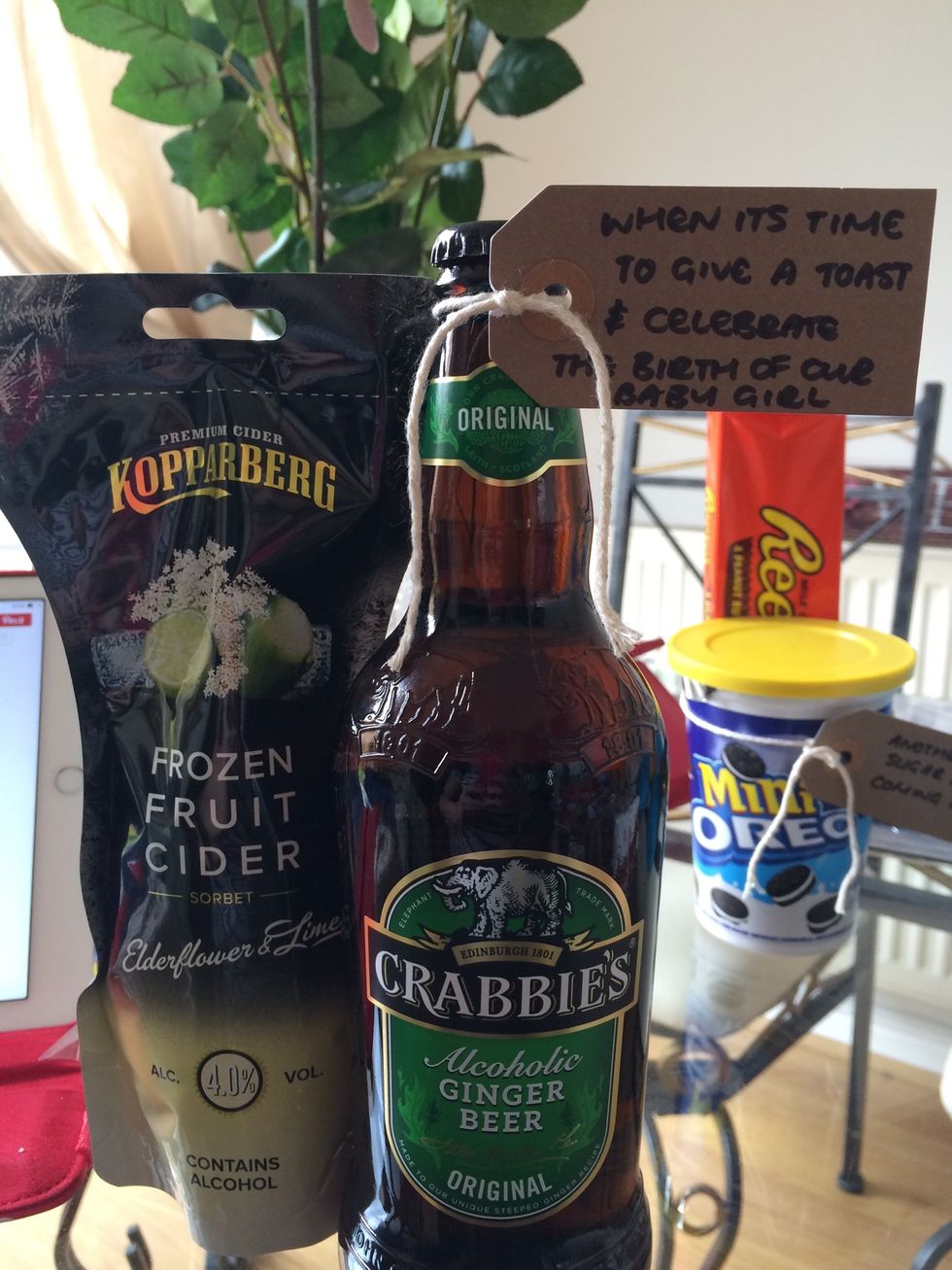 Just a little tipple maybe after she's born, although I know we'll be celebrating bigger than this but it was perfect for the intention of the present.
And finally some magazines to keep him occupied.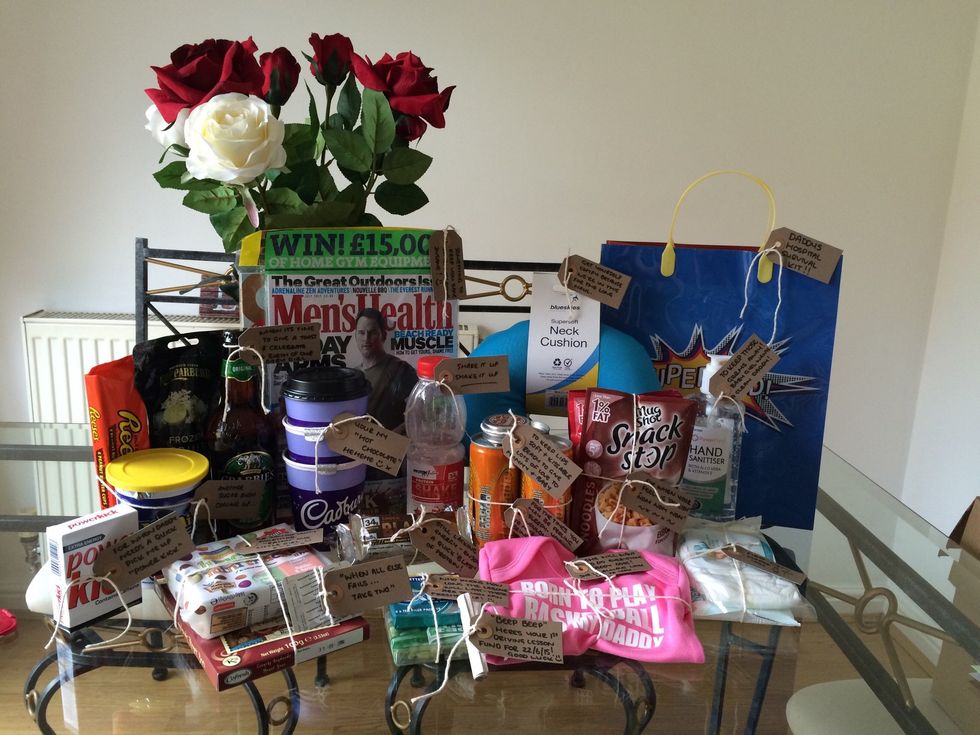 And this was the finished product. I had such great fun putting this together with all the witty caption tags and although it may look like mostly junk it's got a meaning behind it.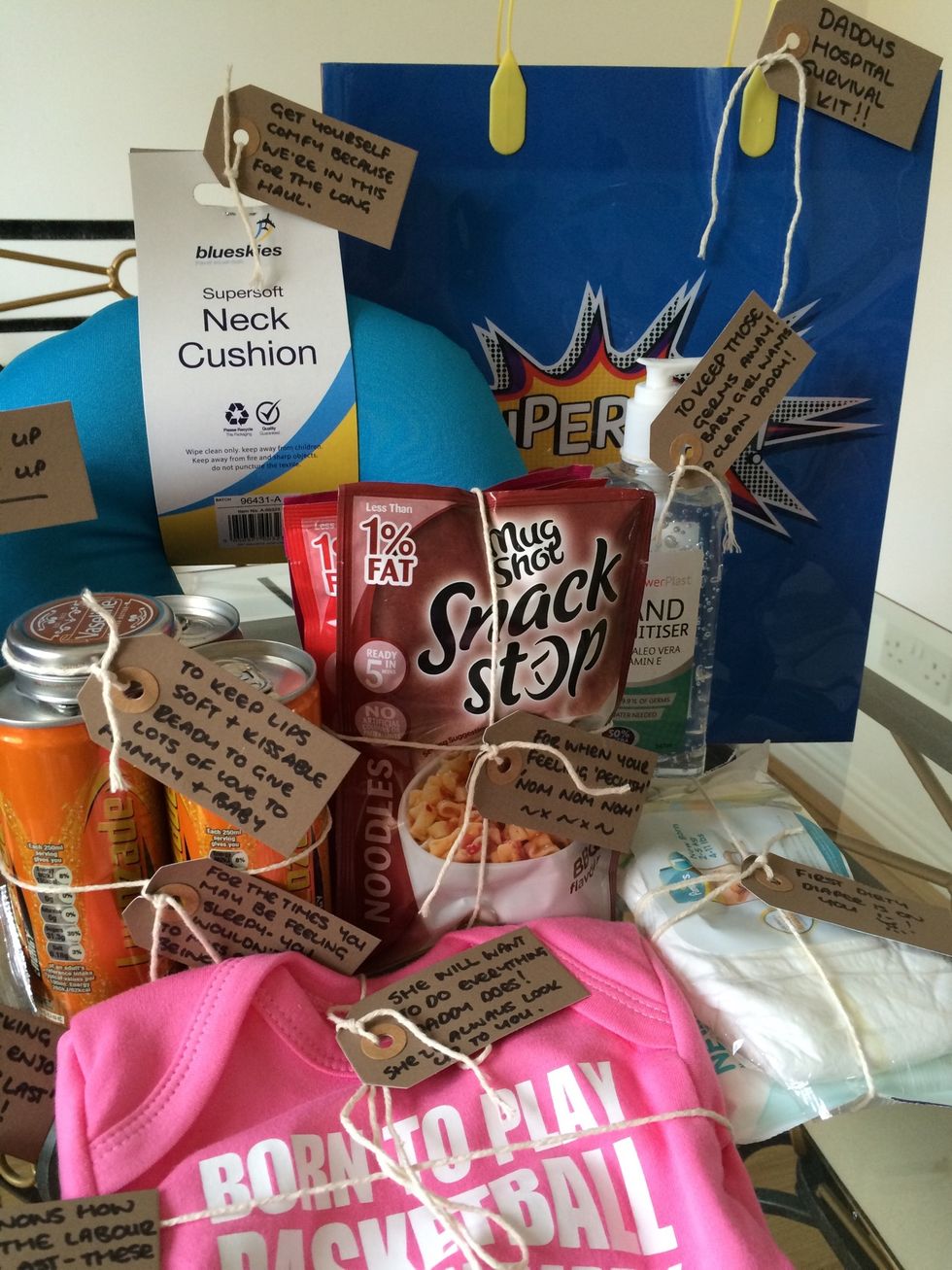 A close up of the contents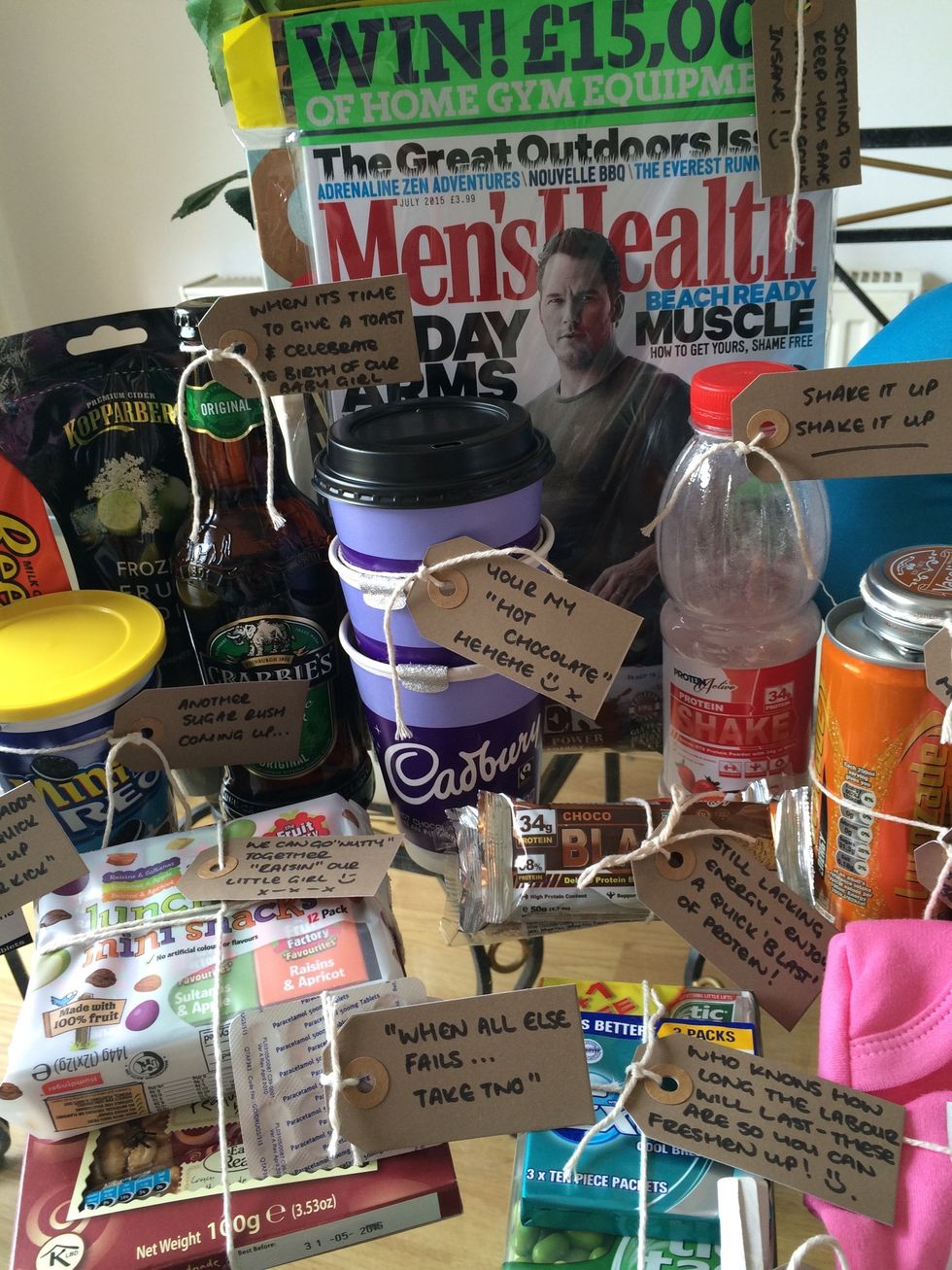 Another close up of the contents
Protein bars
Protein drink
Energy drinks
Fave snacks or nibbles
Magazines
A personalised gift
Nappies and wipes
Hand sanitiser
Painkillers
Mints