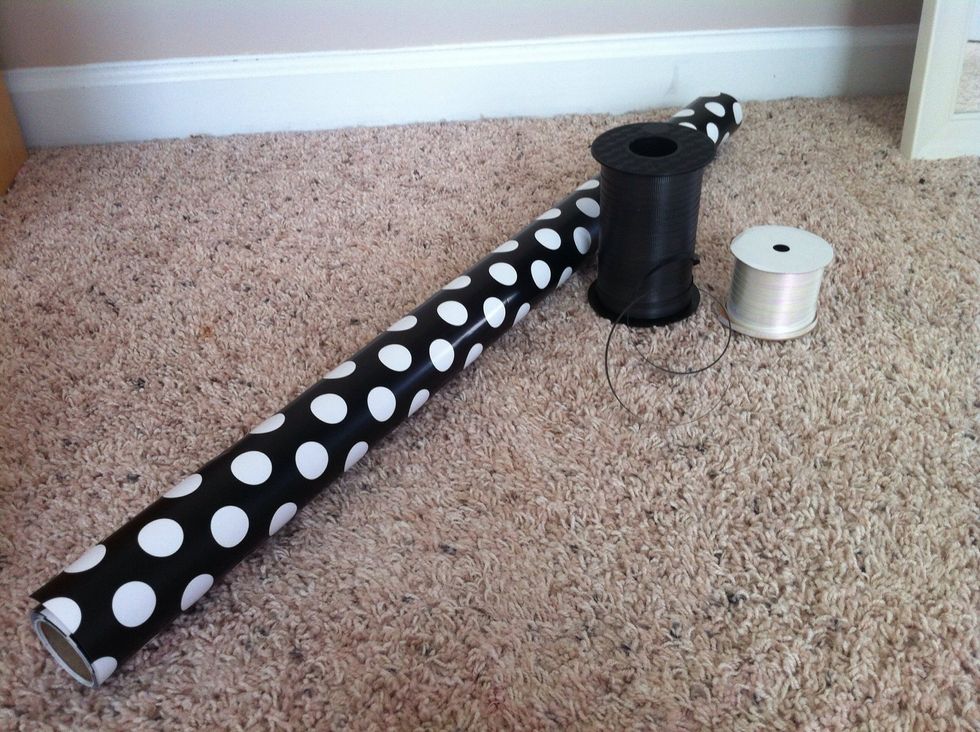 Grab your wrapping paper and start wrapping your gift.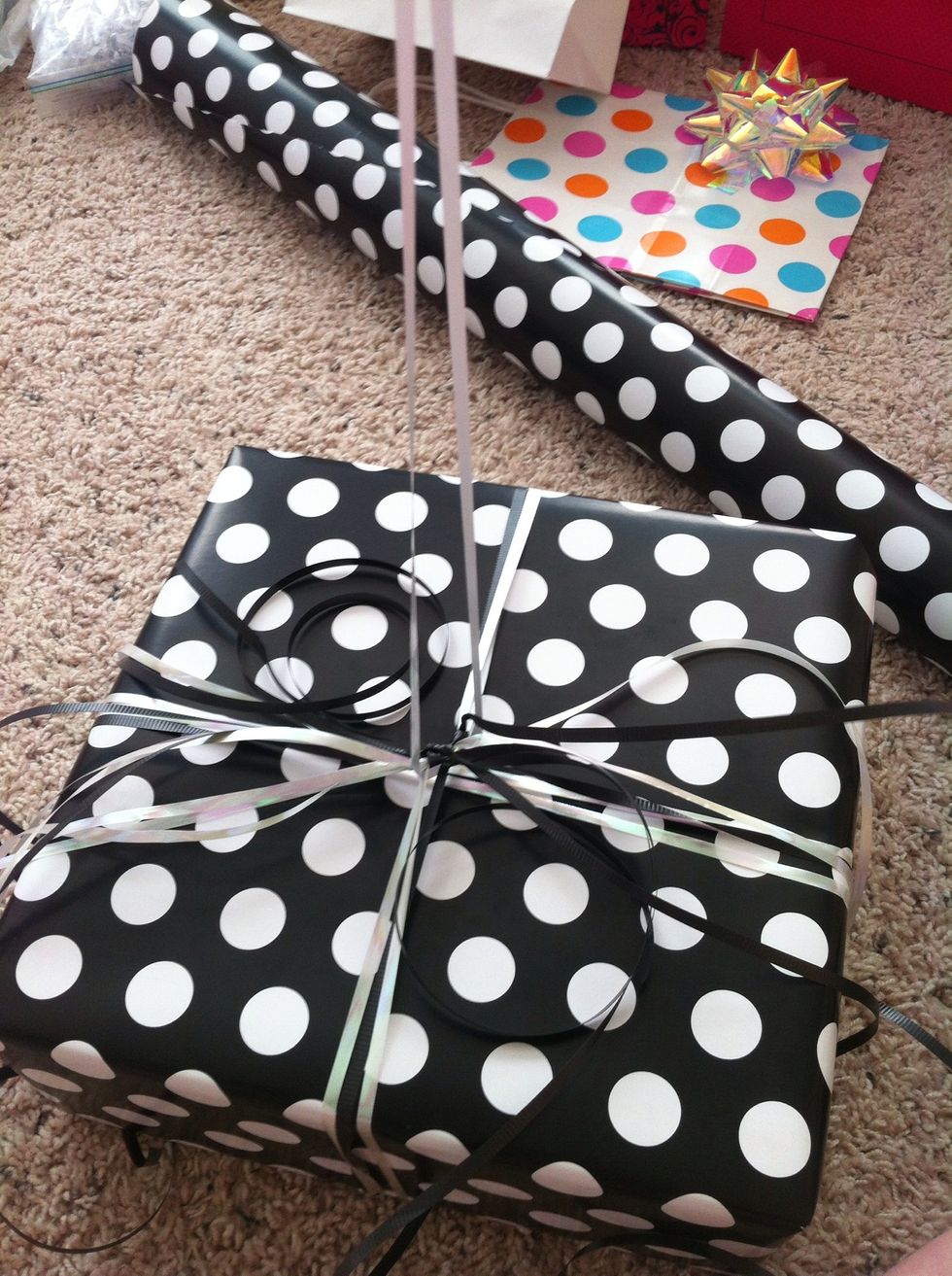 First start with tying 2 white and 1 black ribbon around your gift.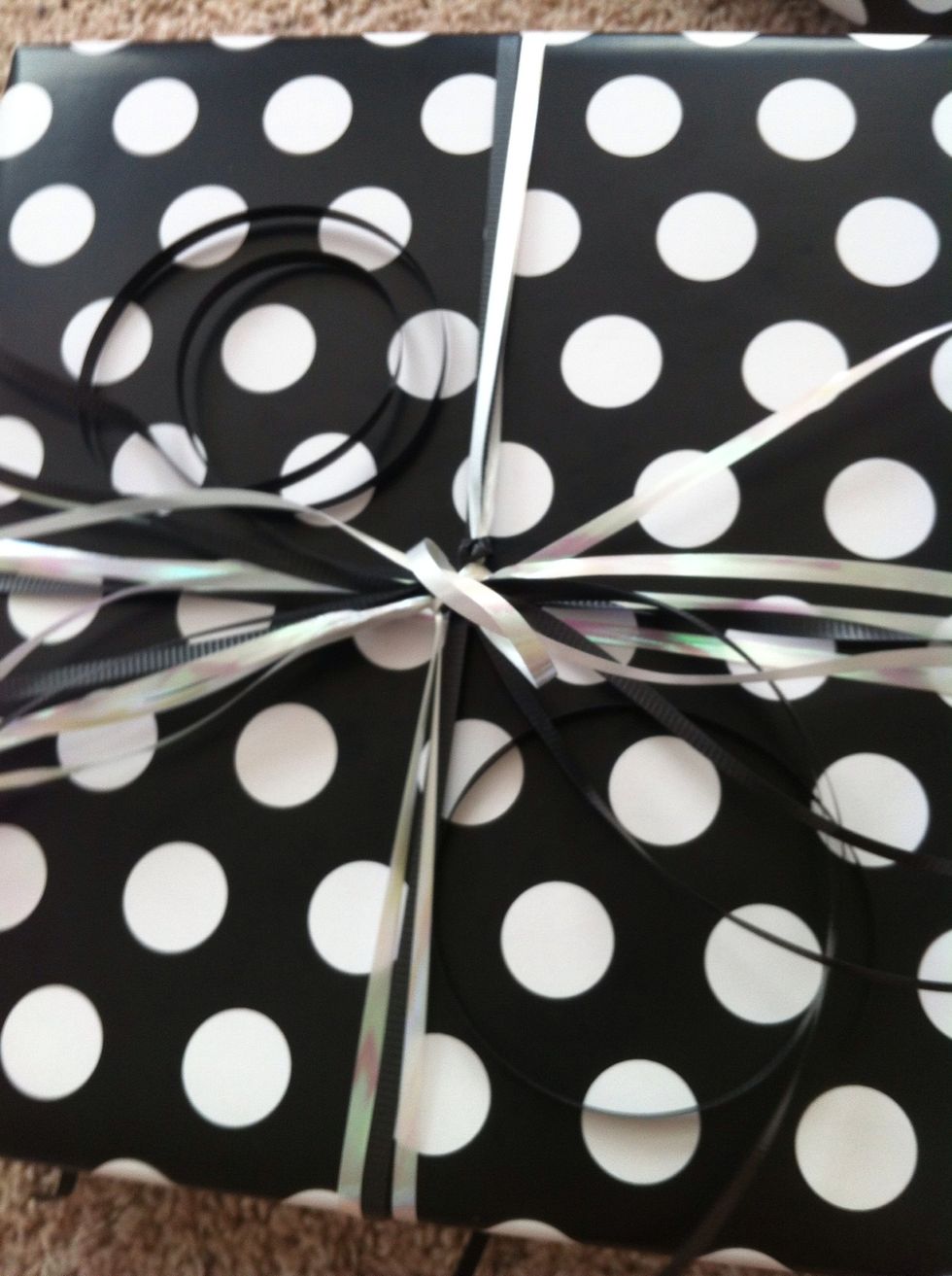 Now add as much ribbon as you would like!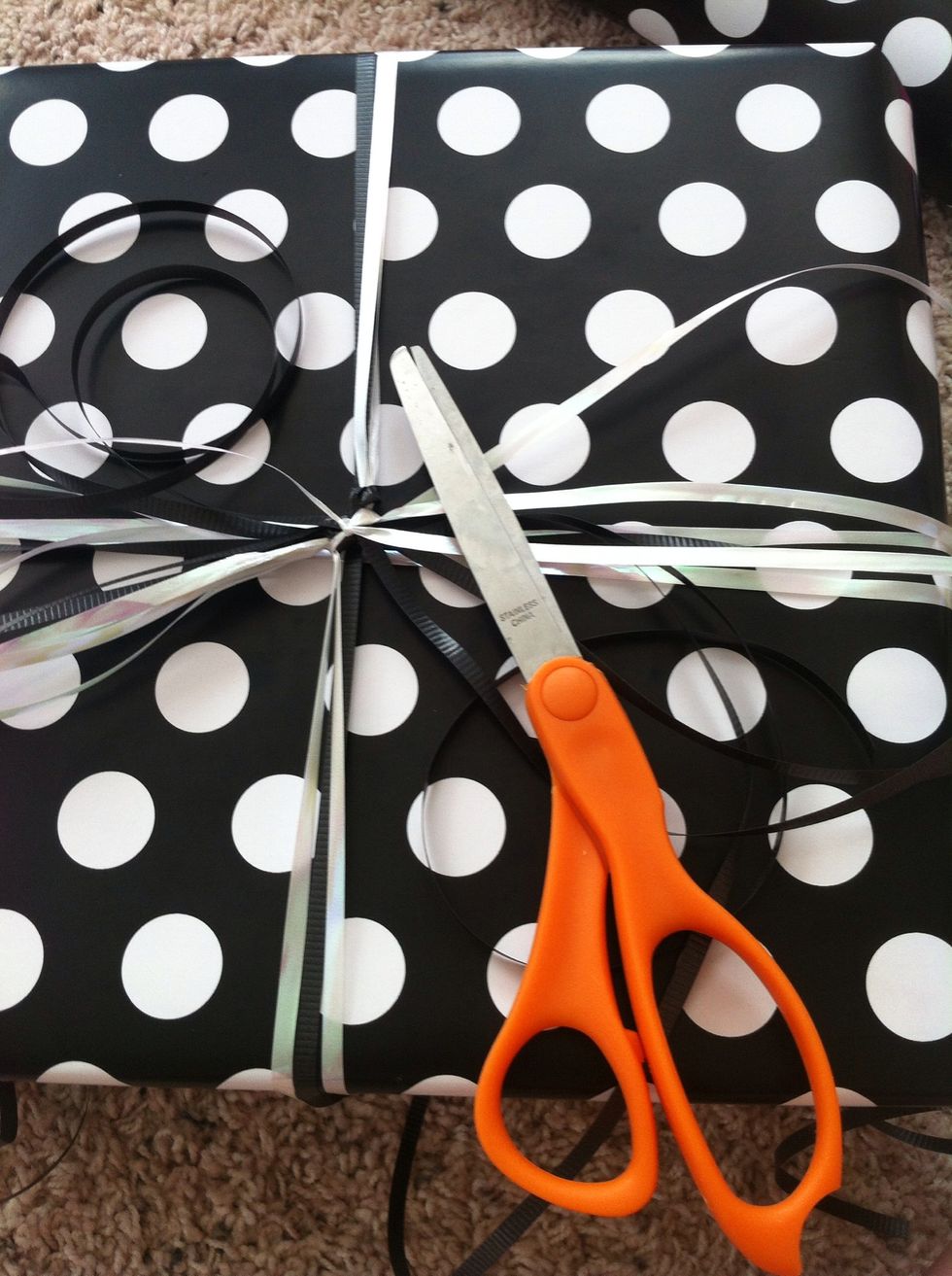 Grab your scissors again!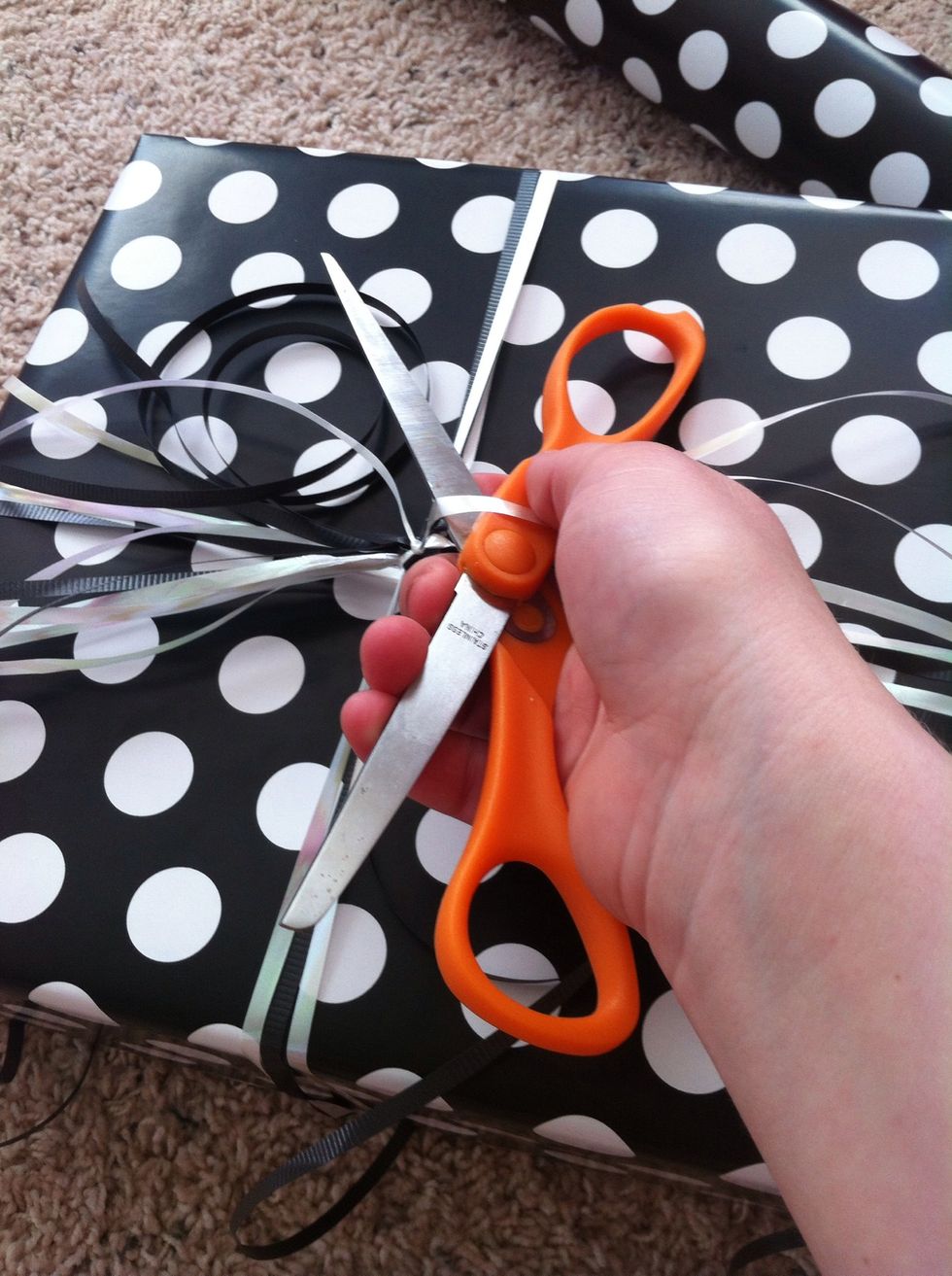 Turn your scissors upside down using only one blade as you drag it up against one ribbon at a time. That should make a curly cue!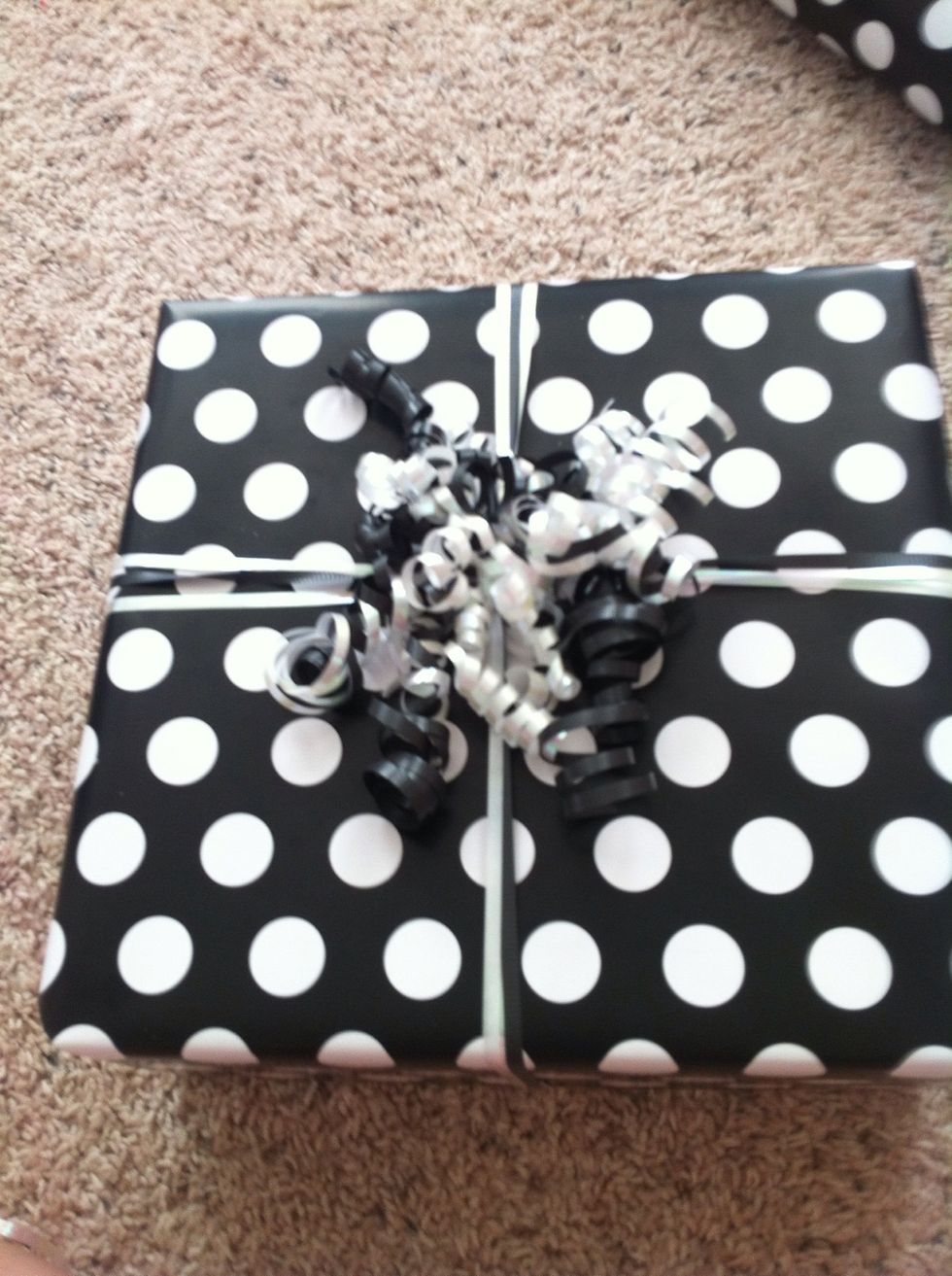 Lots of curly cues!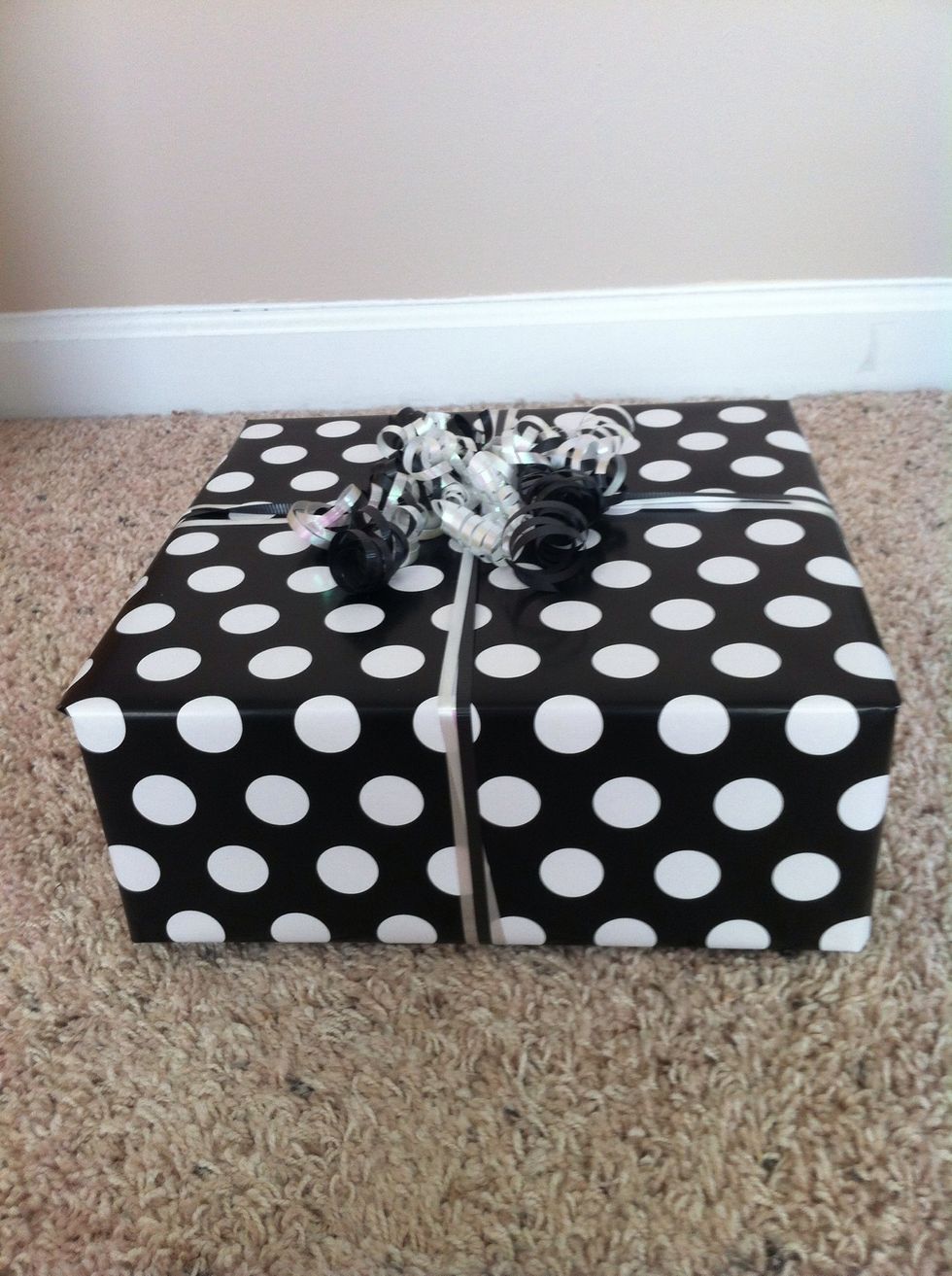 Different angle.
And now you have your cute curly birthday bow!
1.0 Black Spool of Ribbon
1.0 White Spool of Ribbon
1.0 Scissors
Wrapping paper
Tape