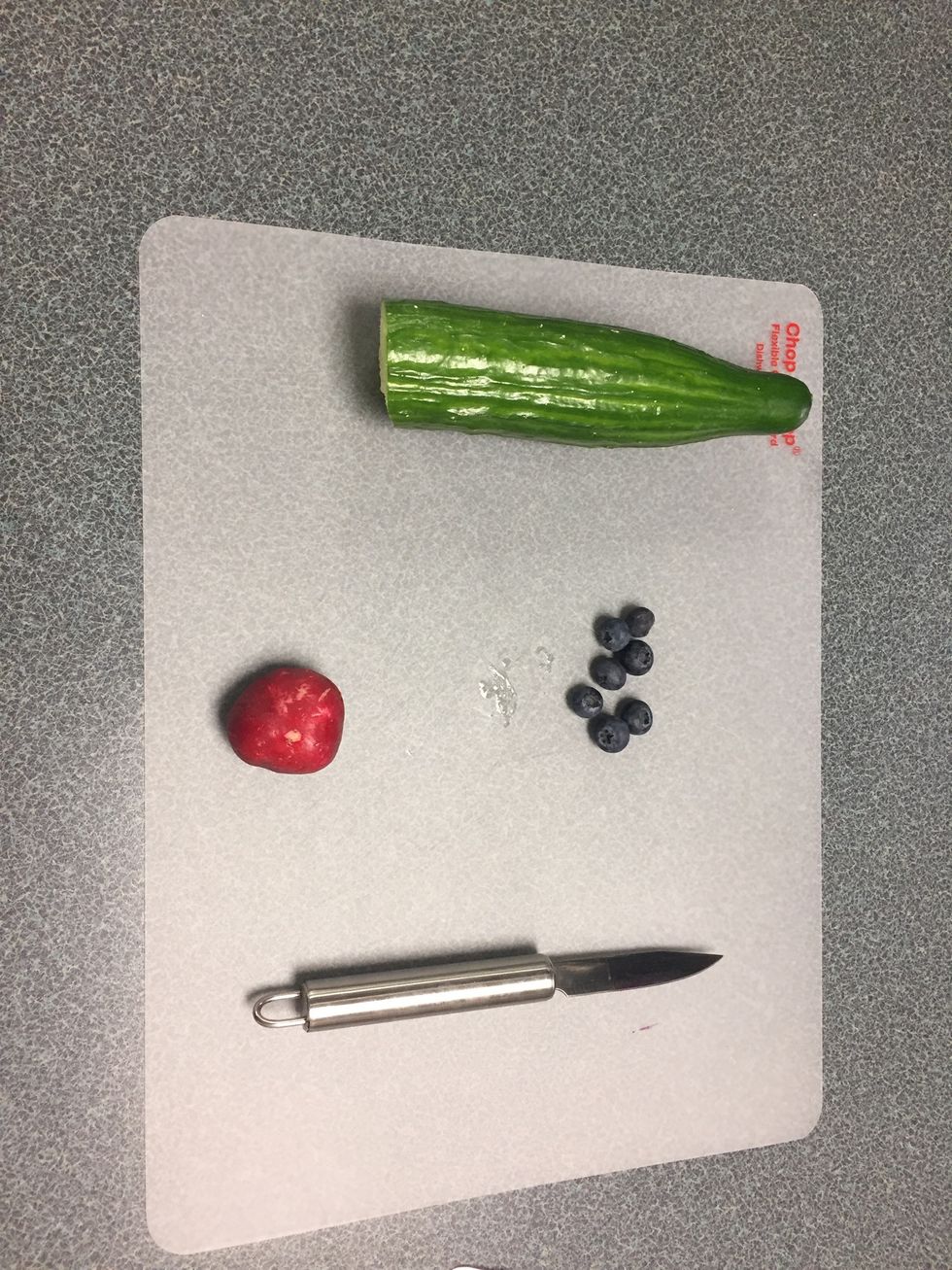 Lay out your cucumber, blueberries, and paring knife on your cutting board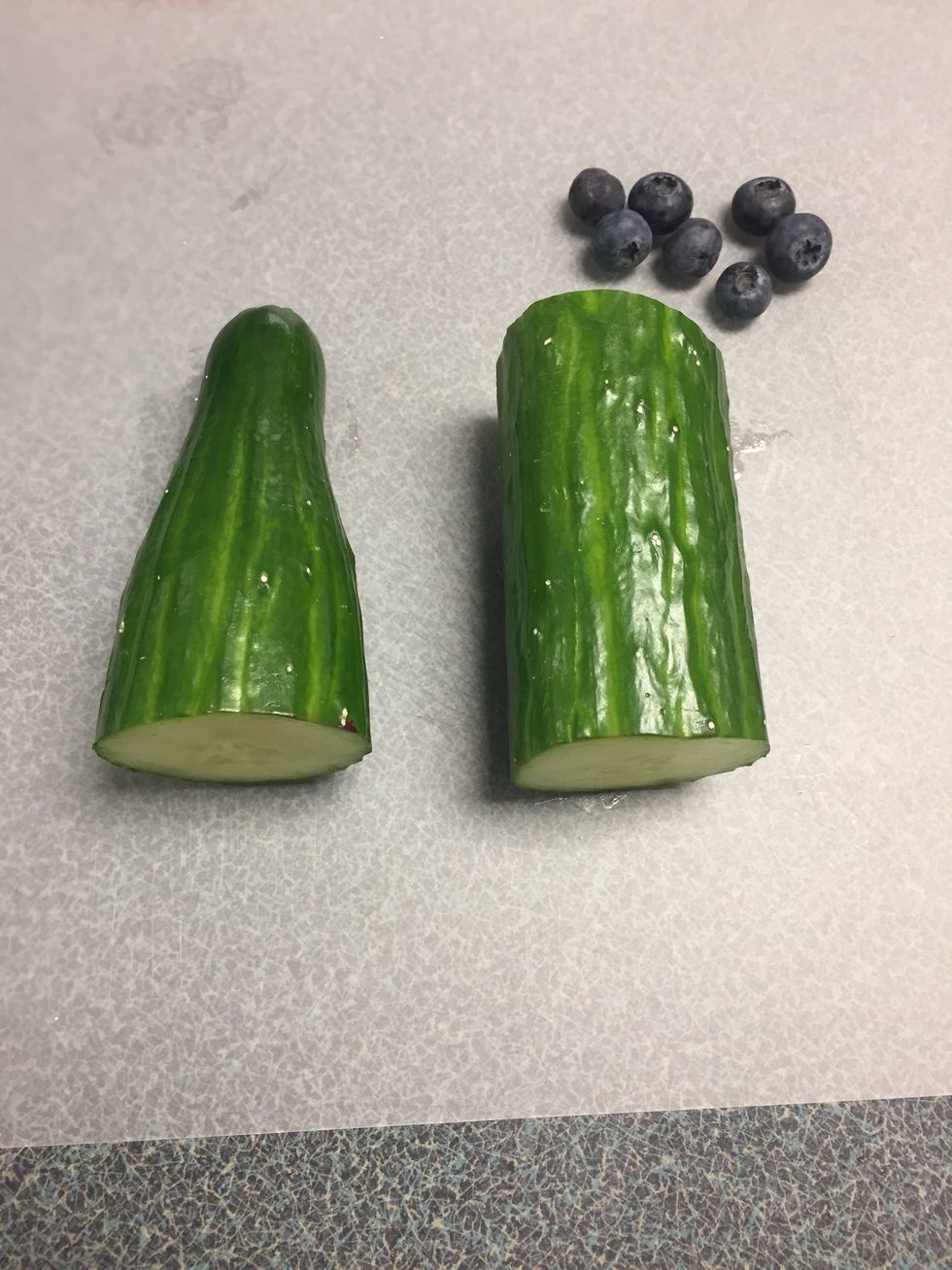 Slice your cucumber in half, horizontally, giving 2 halves with a top and bottom.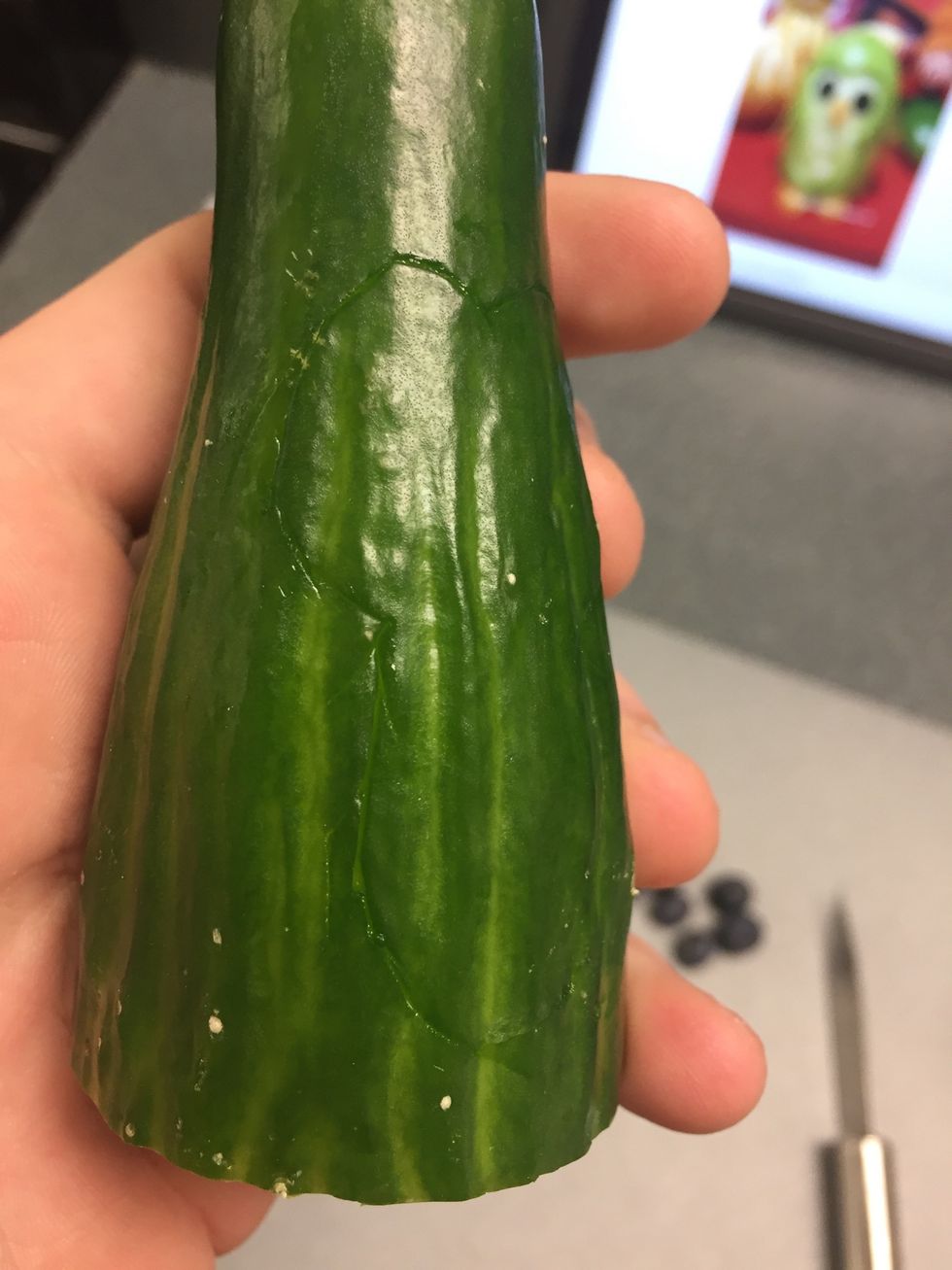 Begin carving out the face of the penguin, it may look bad at first, but corrections will follow.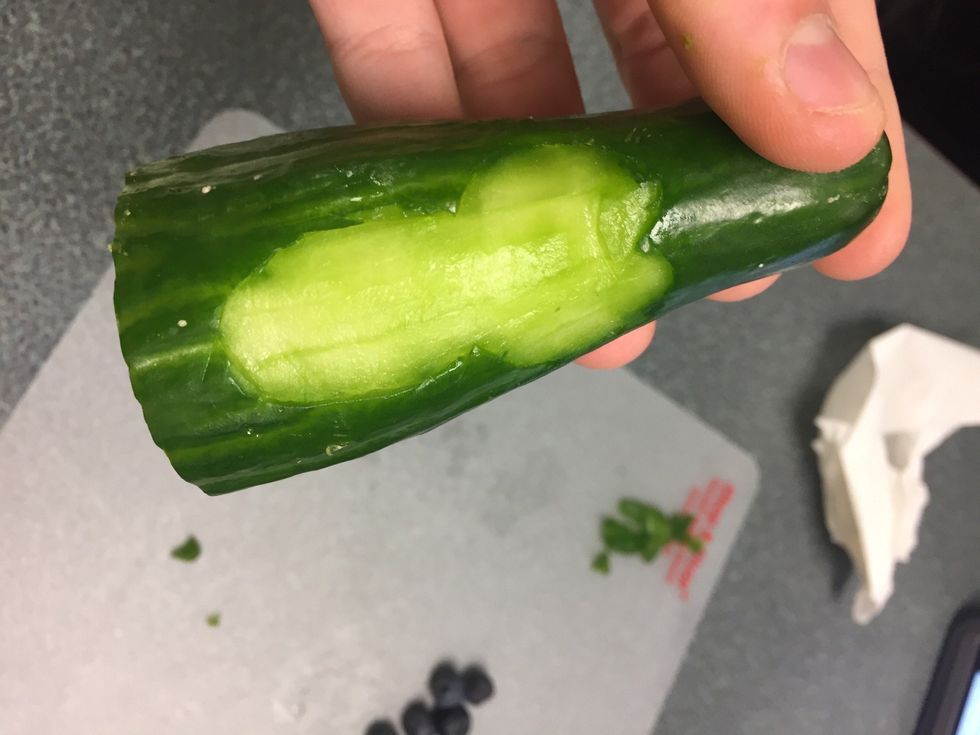 Continue carving out with space, getting deeper and deeper, but keeping it level around the whole carved spot.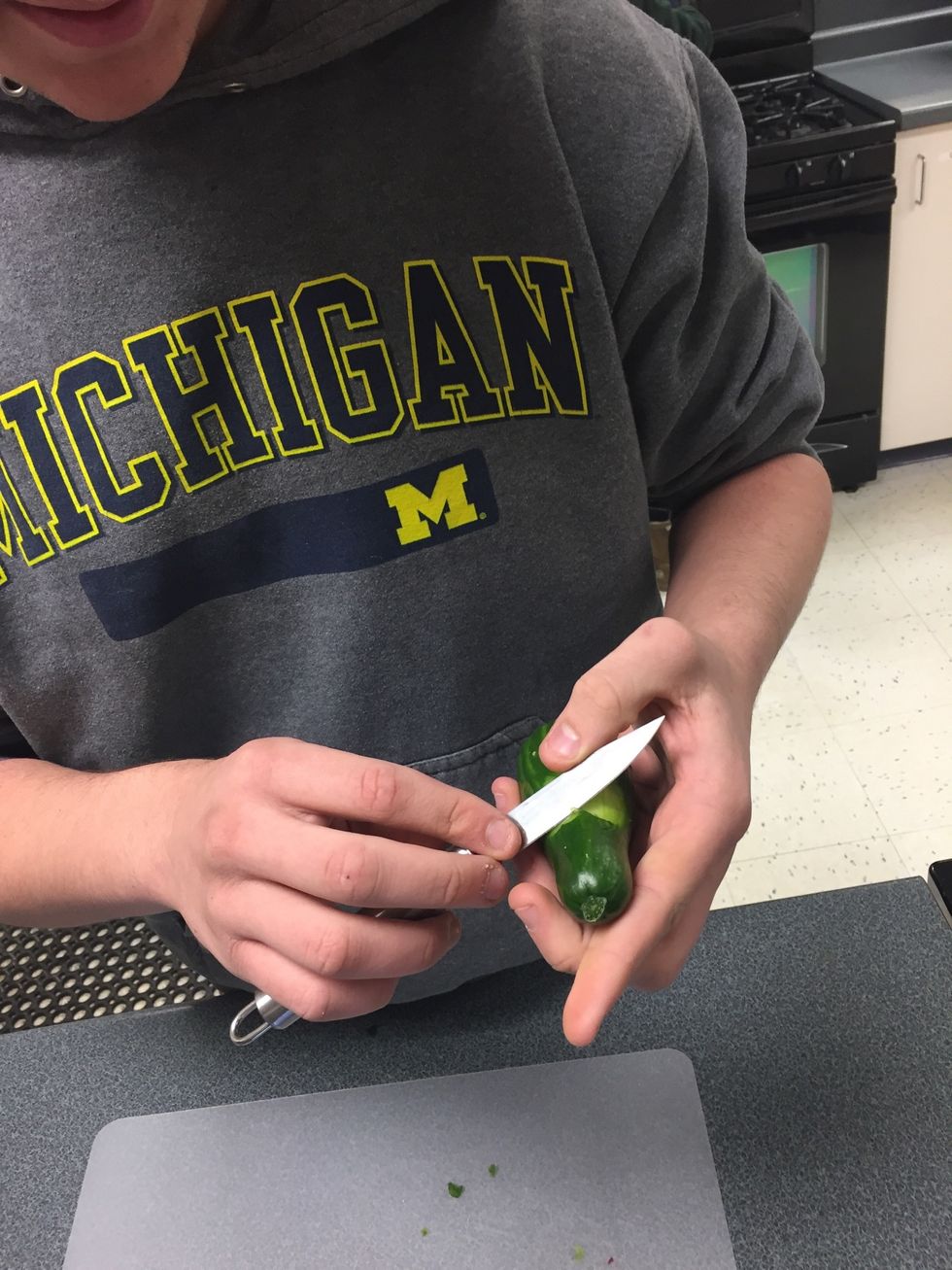 With your paring knife facing away, dig into the cucumber to shave off pieces to show underlying color.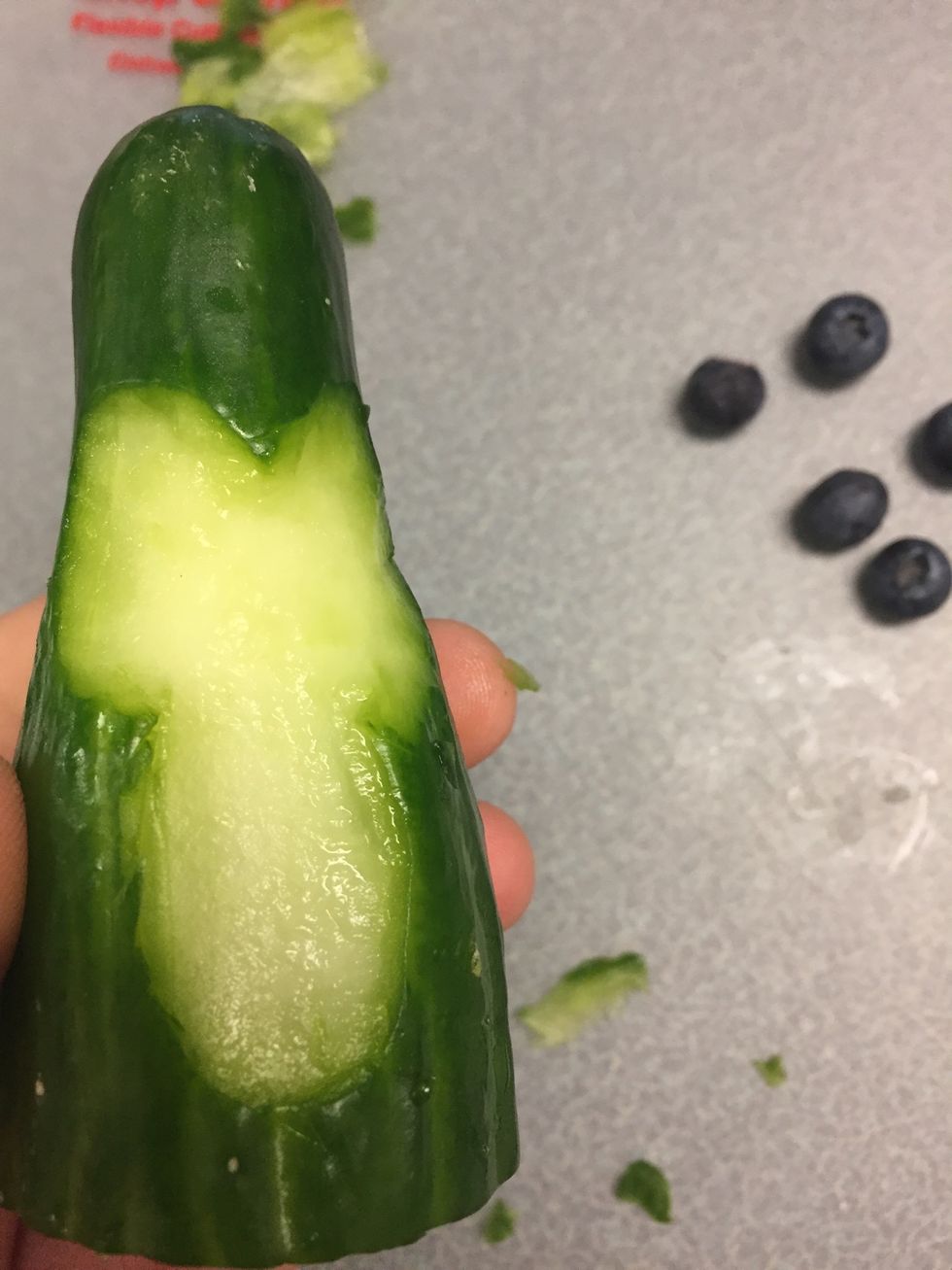 Continue until the point there is a distinct change between the outer shell/skin of the cucumber and the flesh underneath.
Using the melon ball scoop, carefully scoop out 2 balls for where the eye sockets would be.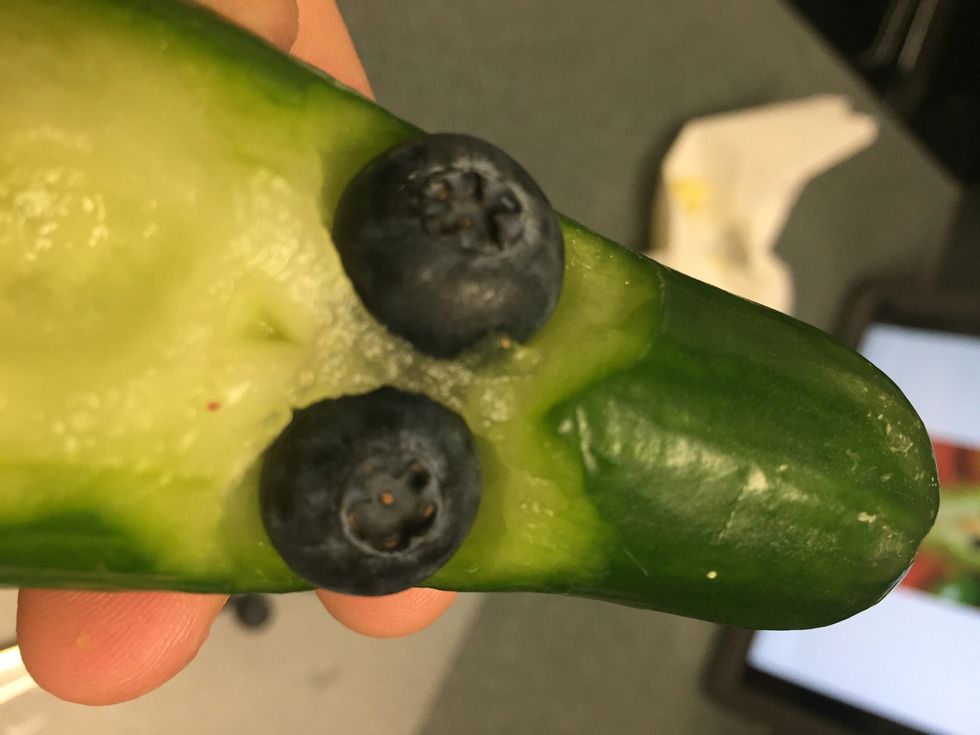 Place cucumbers in the empty spots and stick toothpick straight through, conceding it with the skin of the blueberry.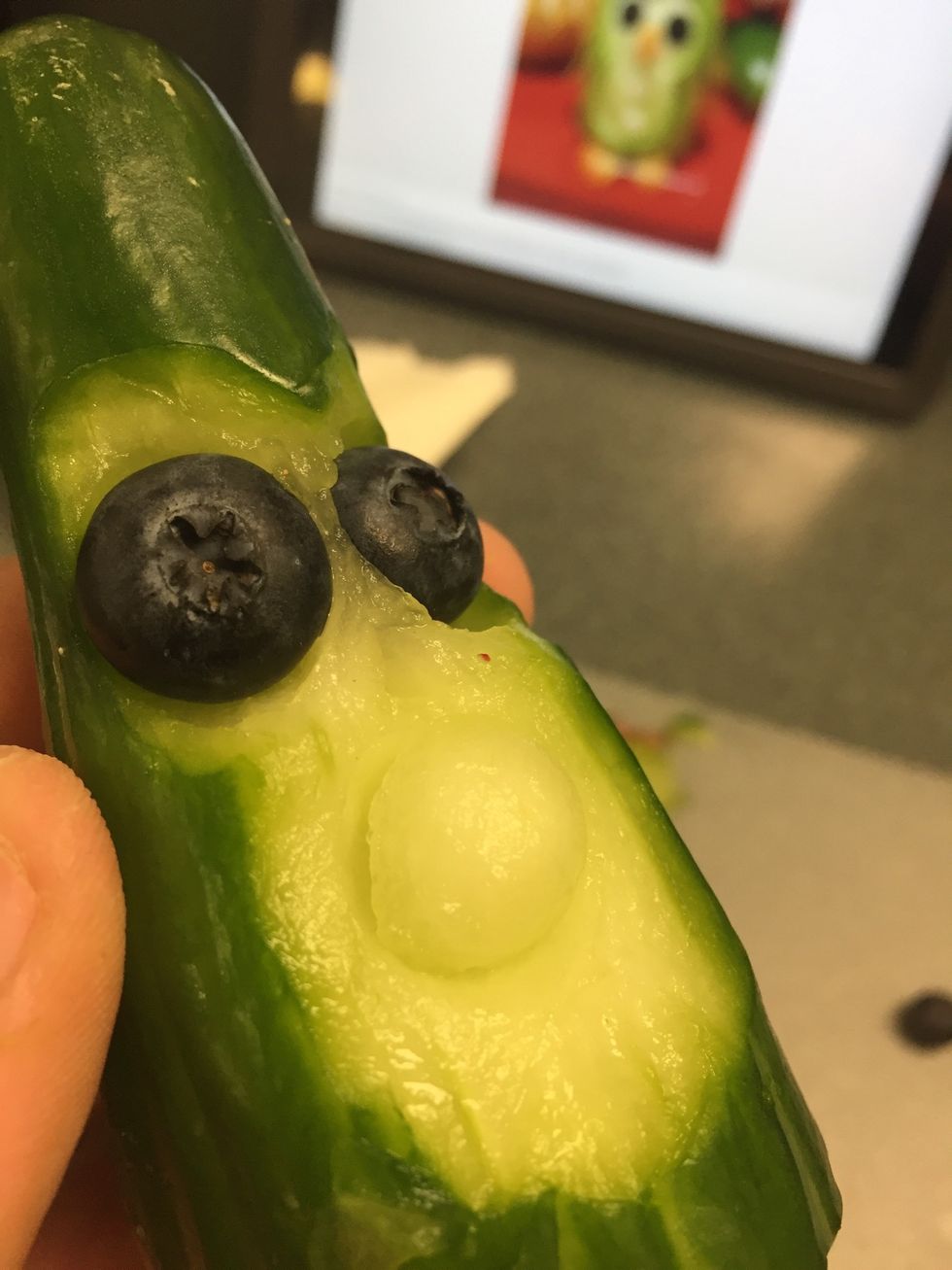 Place a half of a cucumber ball for the belly of the penguin, keep in place with a toothpick.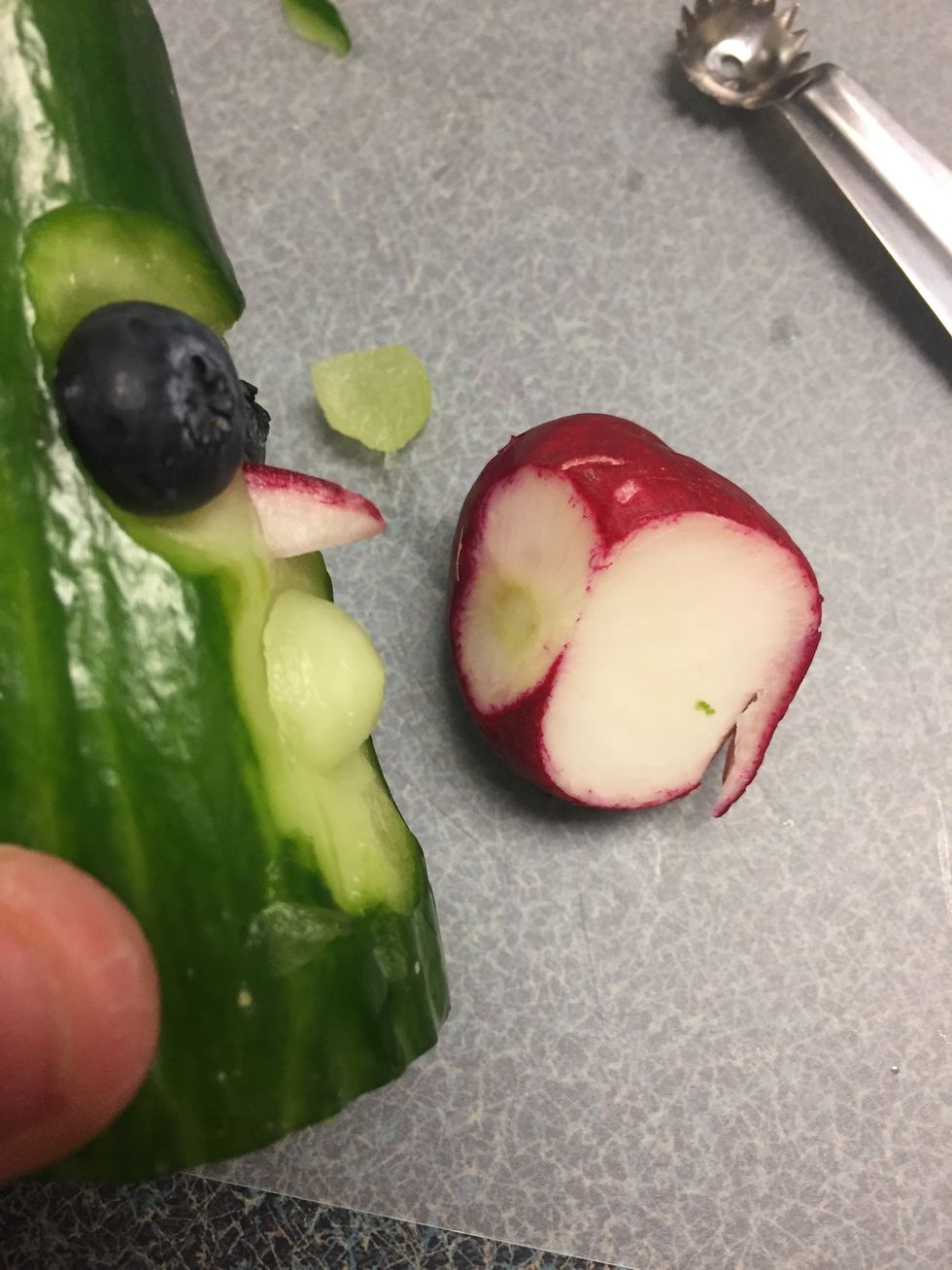 Using the radish, cut a triangle about 1/4 of an inch, and create a spot on the penguin for that nose to slide into.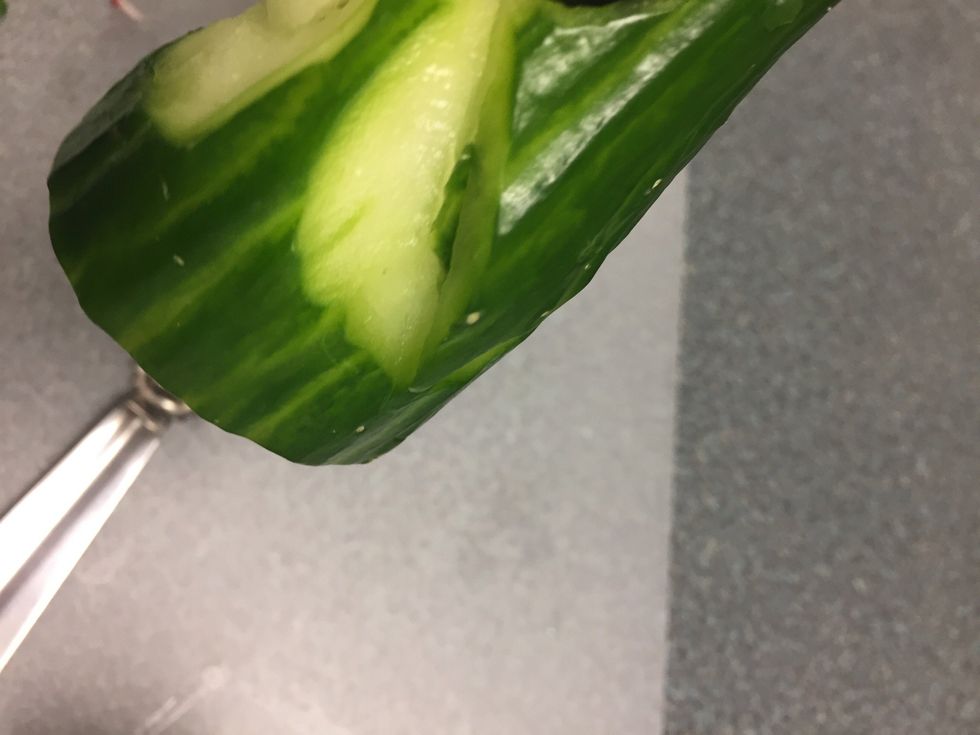 For the wings, slice diagonally into the cucumber, creating a gap in between the skin and the flesh underneath, use skinny Piece of radish to hold the wing apart from the body.
Place on plate with leftover veggies. Set up to look pretty and prepare to eat. Thank you.
1 large cucumber
2-6 plump blueberries
1 medium radish
2 toothpicks
1 paring knife
1 melon ball scoop (small)