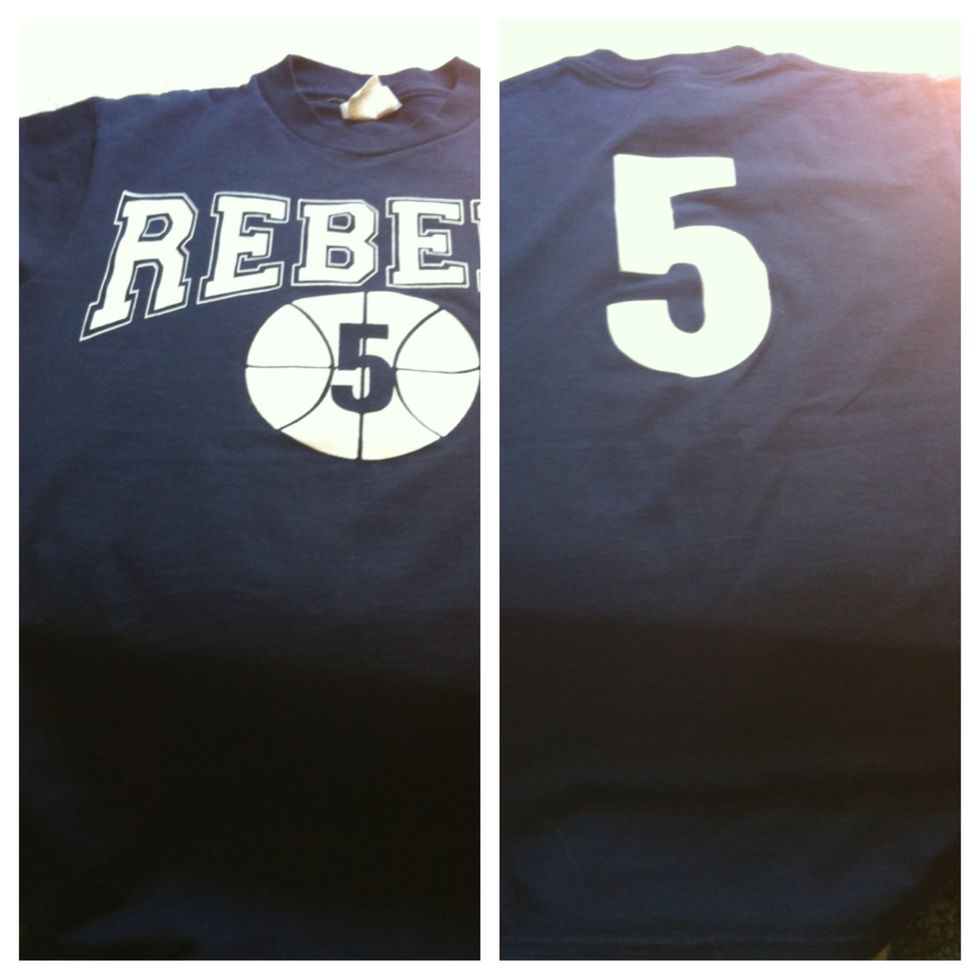 Start out with a t-shirt of your choice *this one is thrifted of course*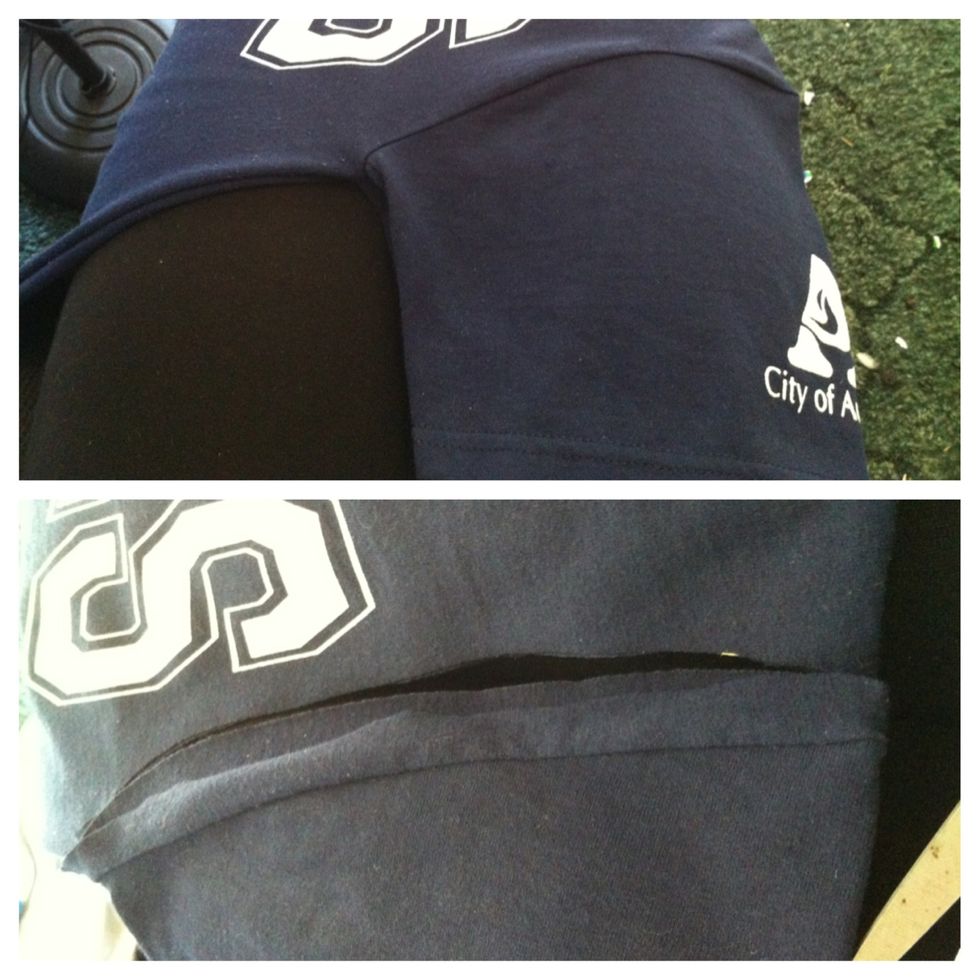 Cut the sleeves off * I didnt want to cut too much in because of the graphic as well as to stay true to the idea that it's a baseball shirt.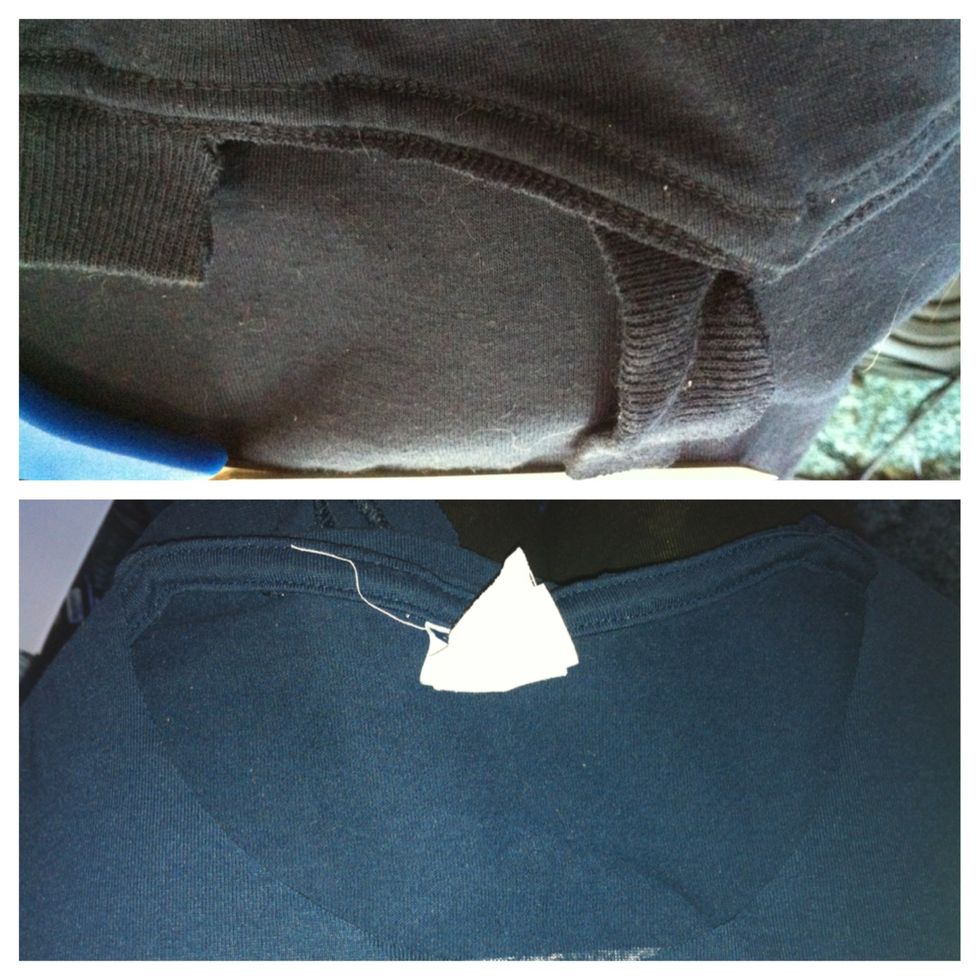 For the collar, I cut close to the hem on the back but opened it wider in the front *like a half moon shape*
Cut a slit in the middle of the front portion on the shirt *this is how you will tie it*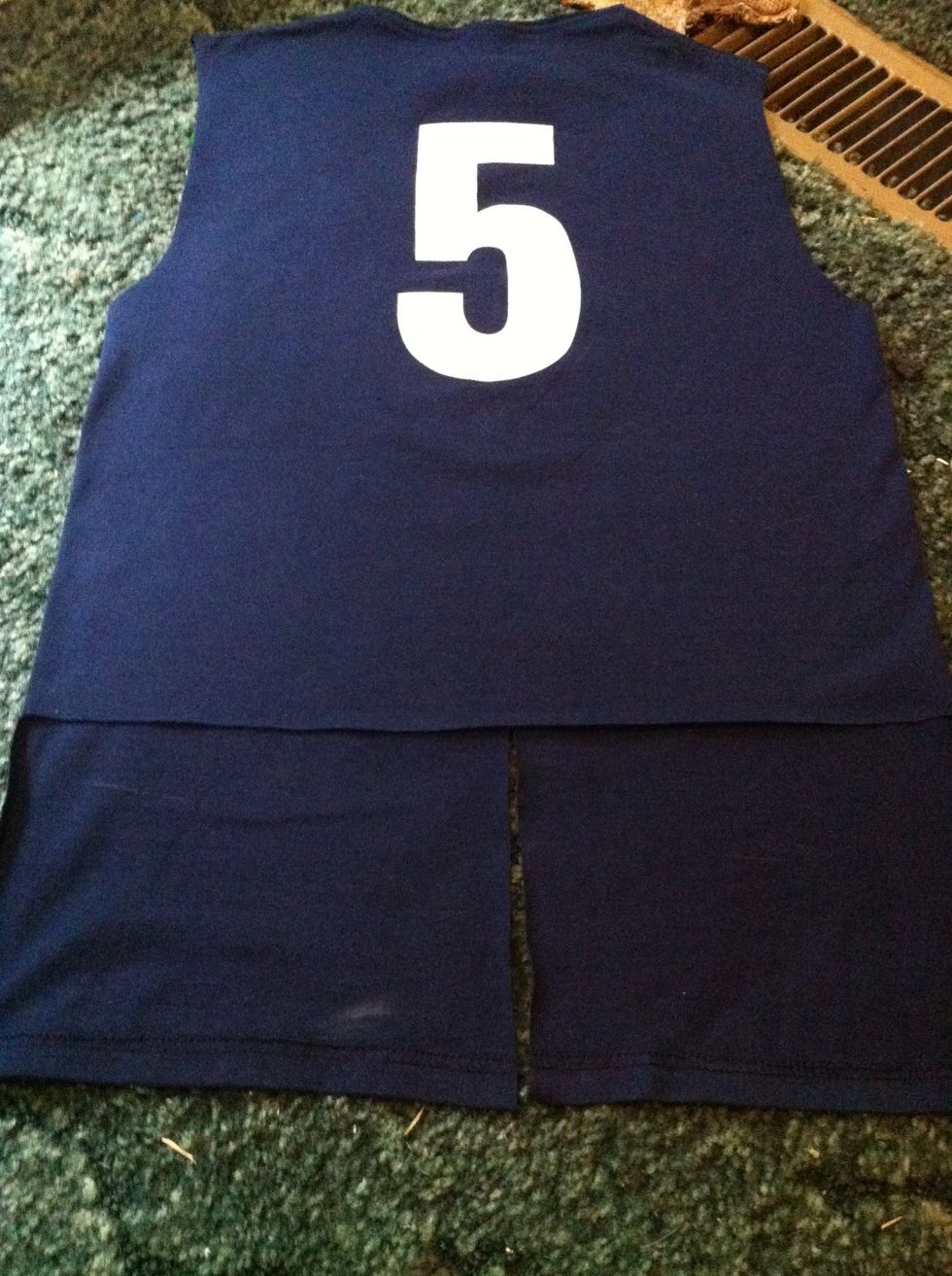 Cut the back straight across at about the same height were the front slit stops *the shirt will look better this way when you tie it*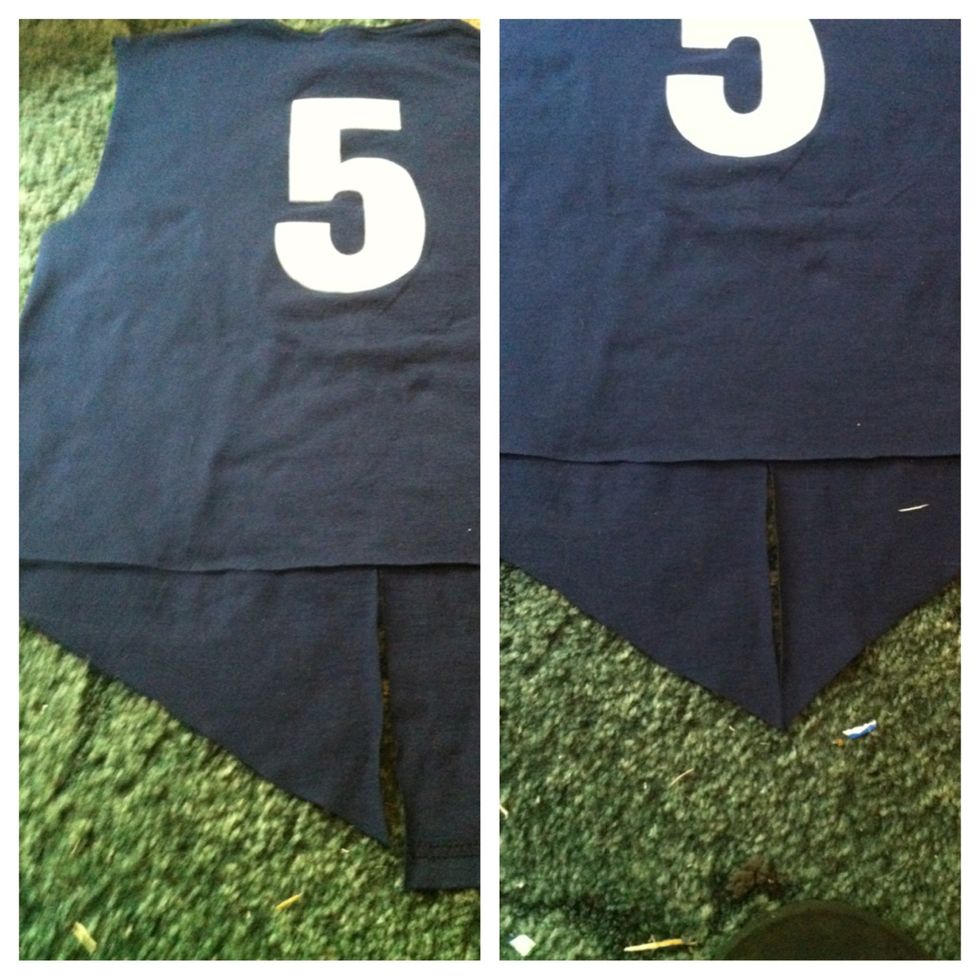 Cut the front tie portions at an angle * I went from the corner of the straight back to the top of the bottom hem*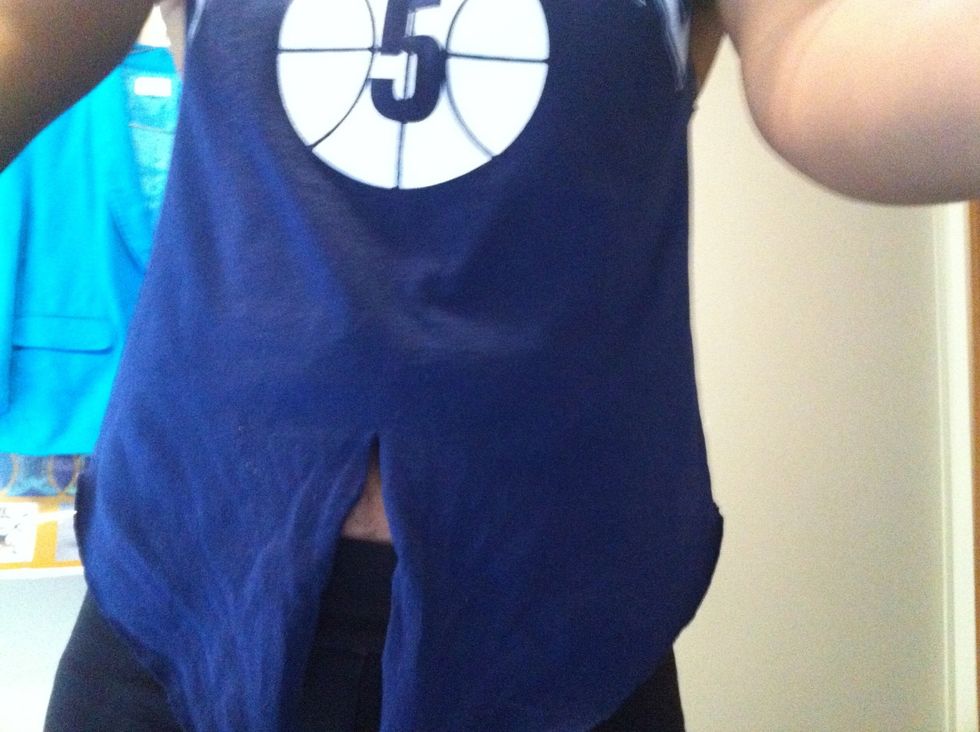 Shirt on & untied.
Shirt tied *makes me feel so athletic will probably pair with chucks &/or tube socks :-)*
Kymlyn Owens-Smith
Chic (pronounced /ˈʃiːk/ sheek), meaning 'stylish' or 'smart', is an element of fashion and the counterpart of posh. Geek, meaning an earnest student = ME!