Take your cheese cloth and cover the outside randomly in chunks to provide texture using adhesive of choice.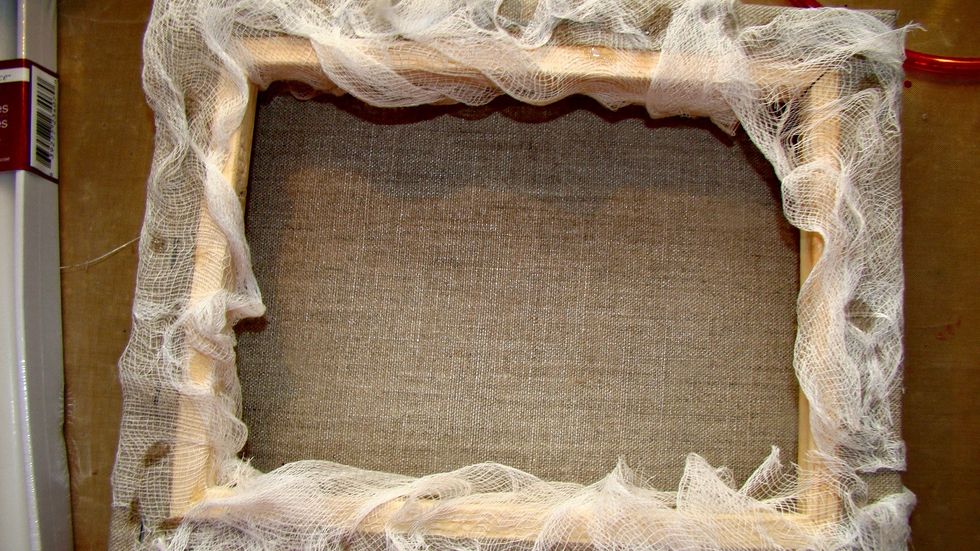 Here is what the canvas looks once the cheese cloth has been applied.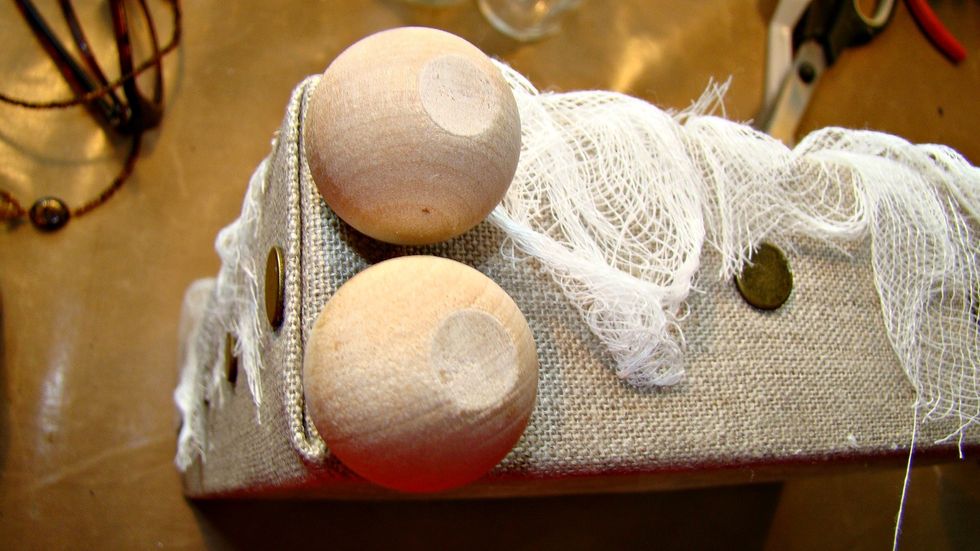 Add your wooden balls to bottom of canvas for feet.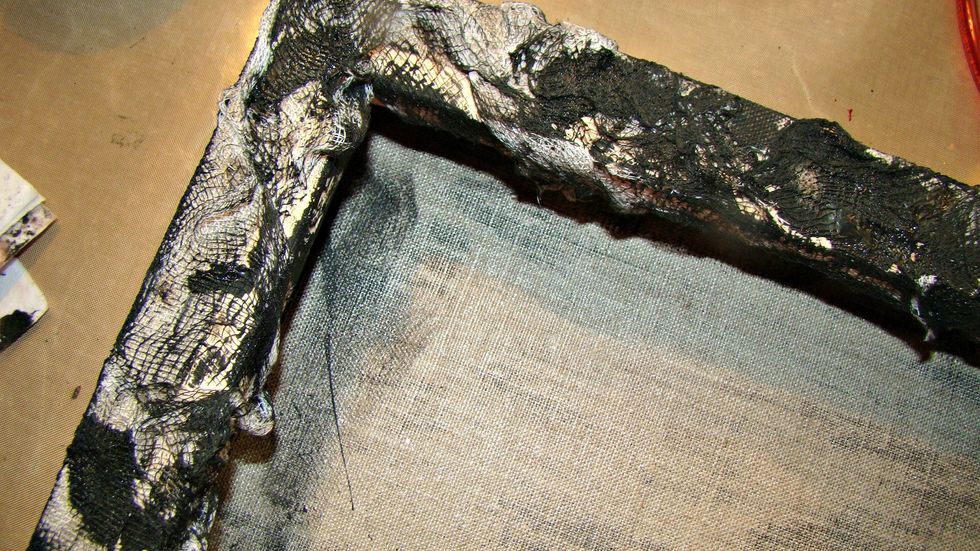 Dry brush AA Velvet in Tuxedo all over the outside and frame of the canvas.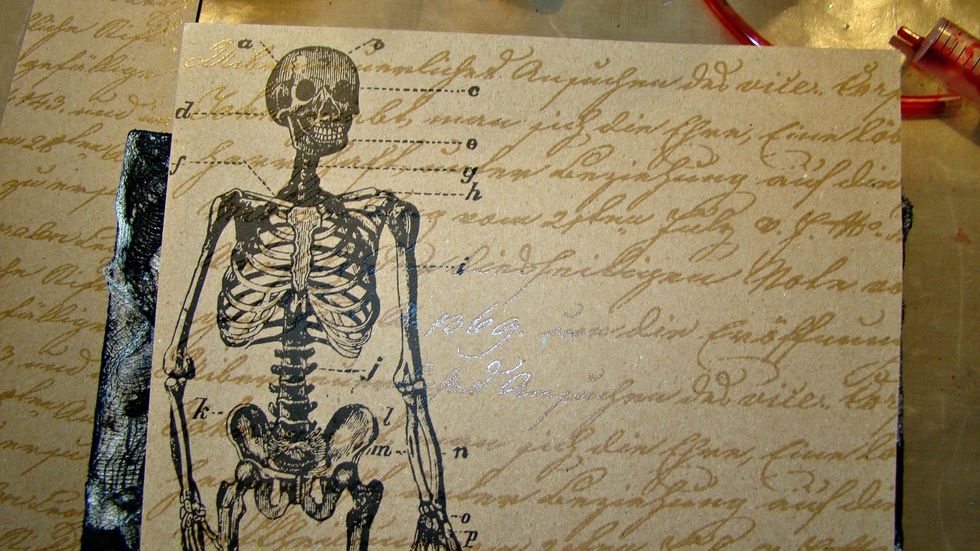 For the back drop of the canvas I chose Tim Holtz Paper Stash Halloween cardstock, cut to fit inside of the canvas.
Splatter AA's Minx Ink in Indulgence to back drop cardstock.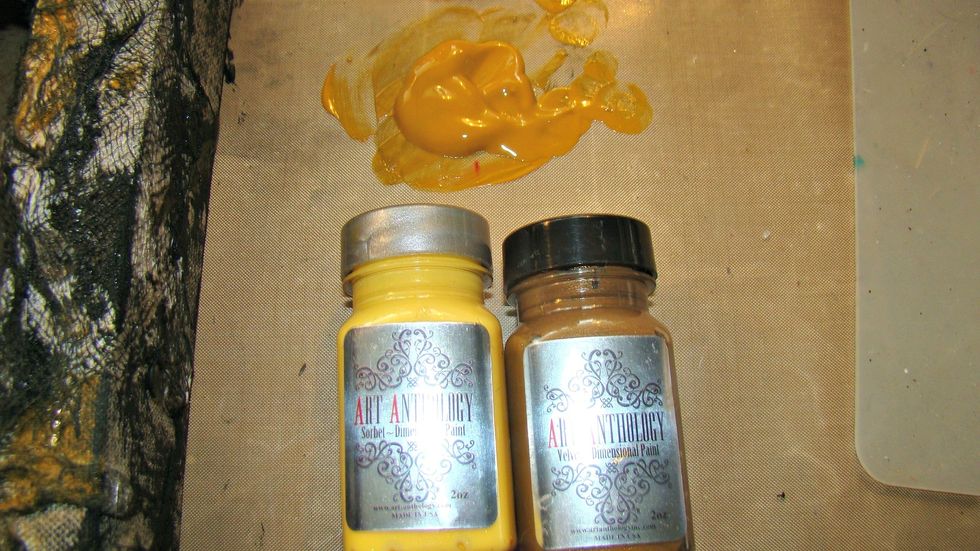 I mixed the following colors together to get a more muted gold color for the outside of the canvas. AA's Sorbet in Sunshine and AA's Velvet in Kona. Dry brush sections of the canvas with the paint.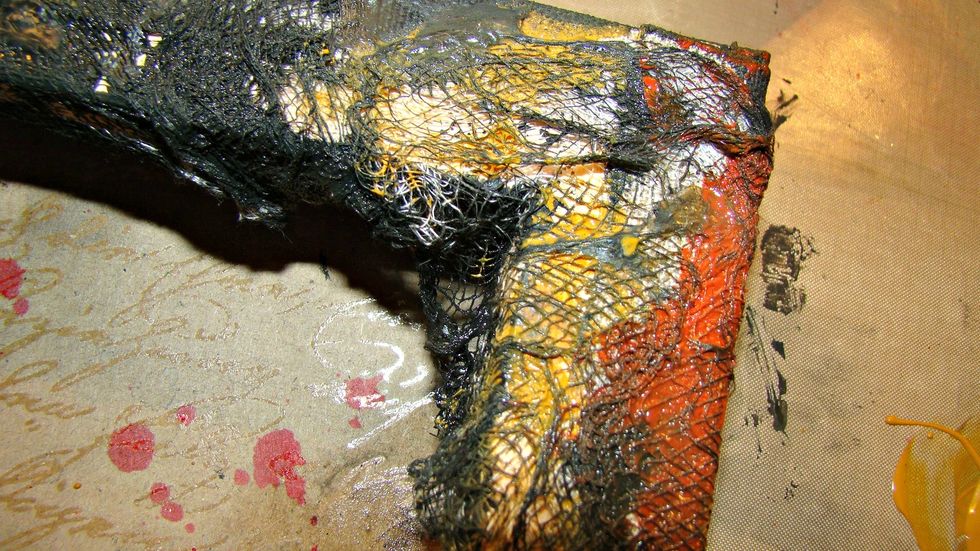 I also then applied AA's Velvet in Terracotta here and there on the canvas also. With the cheese cloth and the paints you achieve a nice creepy texture.
Add a thick coat of Rock Candy Crackle Paint to jars and allow to dry naturally.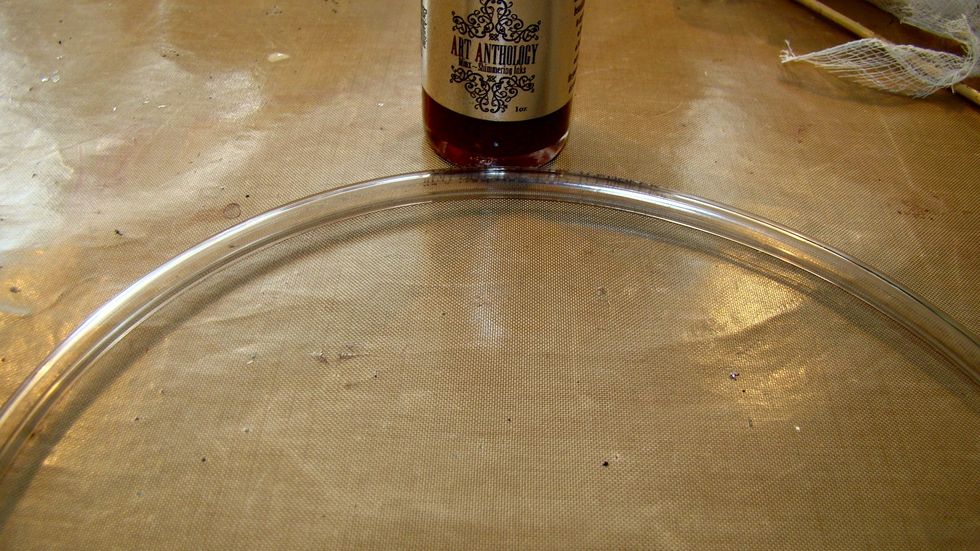 Cut a piece of plumbers tubing and drip AA Minx Ink Indulgence inside, let it run through the tubing to stain.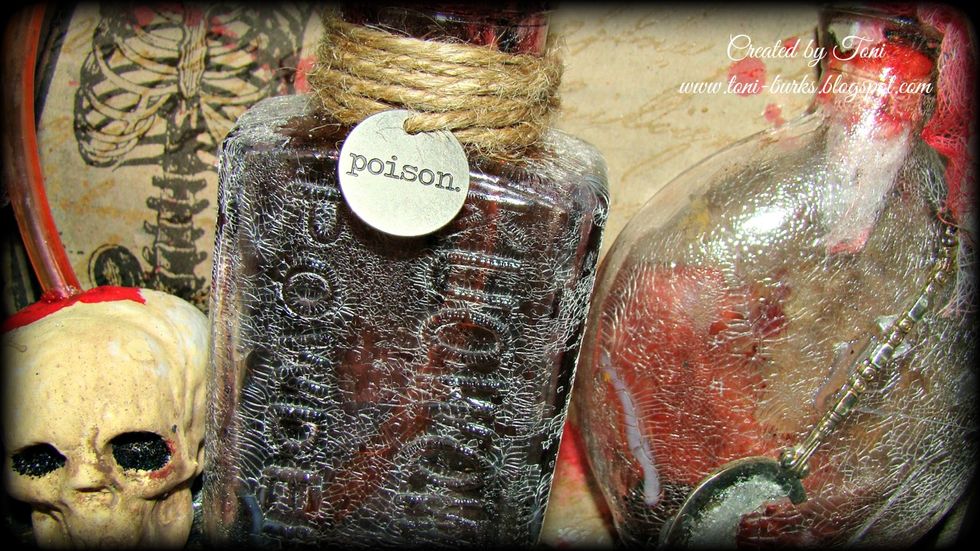 Drip Minx Inks in Midnight, Allure & Indulgence inside the jars. Add twine and and Ideology token to the top of one of the jars for embellishment.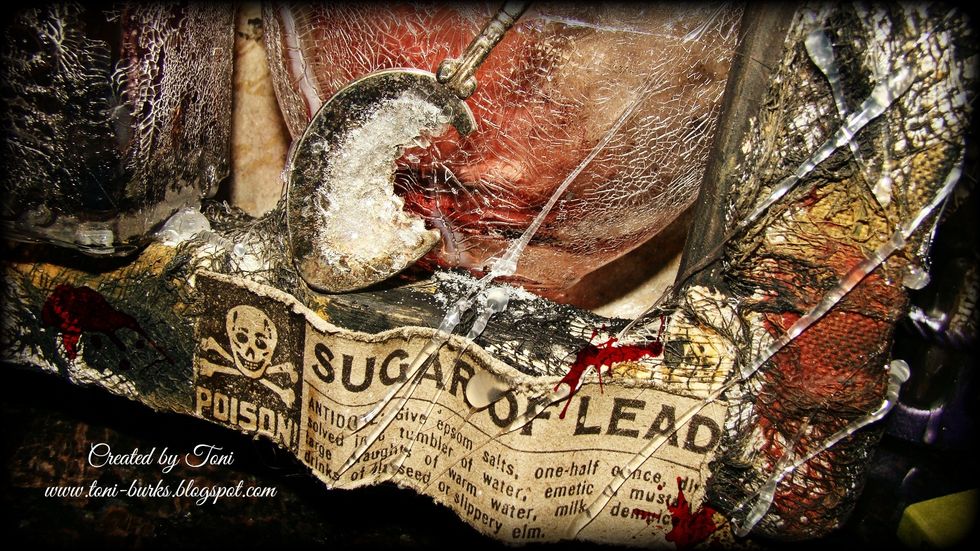 The "Sugar Of Lead" label is also from Tim Holtz Paper Stash Halloween collection. Distress the edges and apply Distress Ink in Black Soot for depth.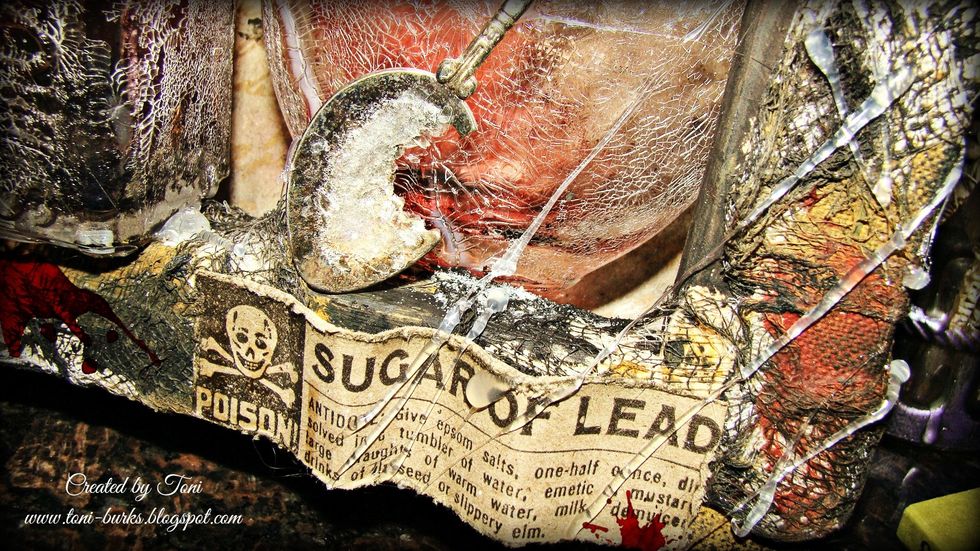 Add distressed glitter in rock candy to spoon with adhesivce. . Using hot glue gun allow the glue to drip and string along the canvas for a spider web effect.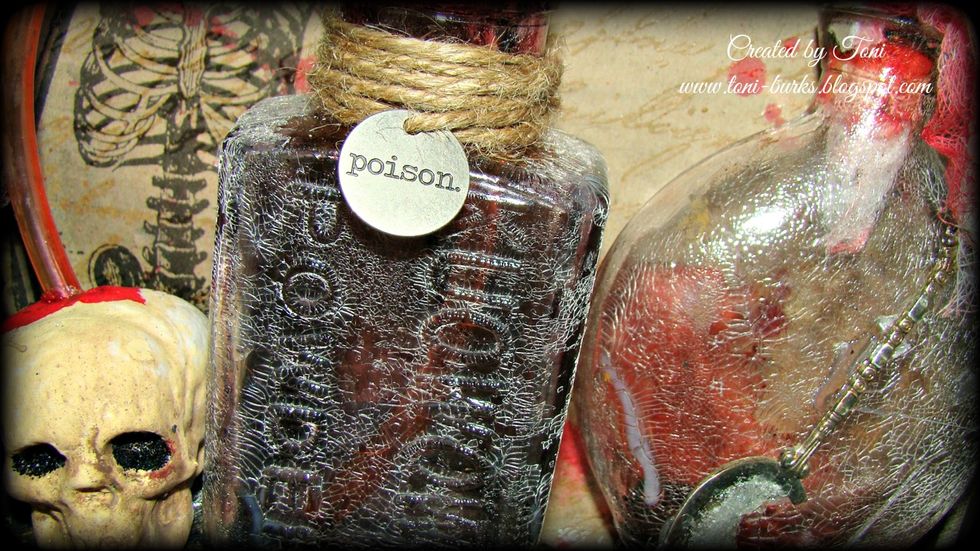 Add all your little details such as skull with tube and rubber mouse, and now you have a new addition to your Halloween decor. Hope this has inspired you to try something a little bit different.
For more inspiration follow us @ http://artanthologyinc.com/blog/ and https://www.pinterest.com/artanthology/ and https://www.facebook.com/groups/741057632686564/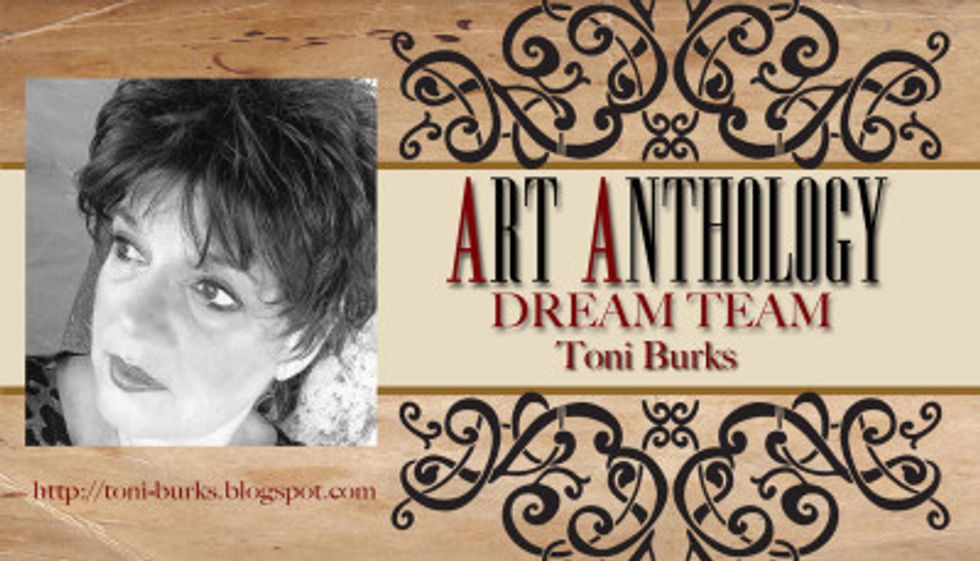 Stop by our store to see all of the beautiful products @ https://www.artanthology.net/
8 x 10 canvas
cheese cloth
adhesive
AA Sorbet - Sunshine
AA Velvet - Terracotta, Velvet, Kona
AA Minx - Ink
assorted jars or bottles
plumbers tubing
Twine
assorted embellies
Art Anthology
Art Anthology is a manufacturer of dimensional mediums.\n\nCome chat with us in our Facebook Group: Art Anthology Adventures in Art