Welcome to my tutorial on how to create an awesome cosmic effect manicure. This is just a twist on the classic French Manicure with a little bit of an edge to it. Enjoy.
First, start off with clean and dry nails...
*squeaky clean*
Second, apply one coat of base coat. You can use whatever kind you like, I'm using Orly Top 2 Bottom Basecoat & Topcoat all-in-one to prime nails.
3. Apply two coats of Liquid Vinyl (Orly's name for their shiny black) to the nail and let dry completely. Patience is a virtue here, guys!
4. Once lacquer has completely dried, place your tip guides on the nail where you would like your second color to go. Mine are placed just above the natural curve like so...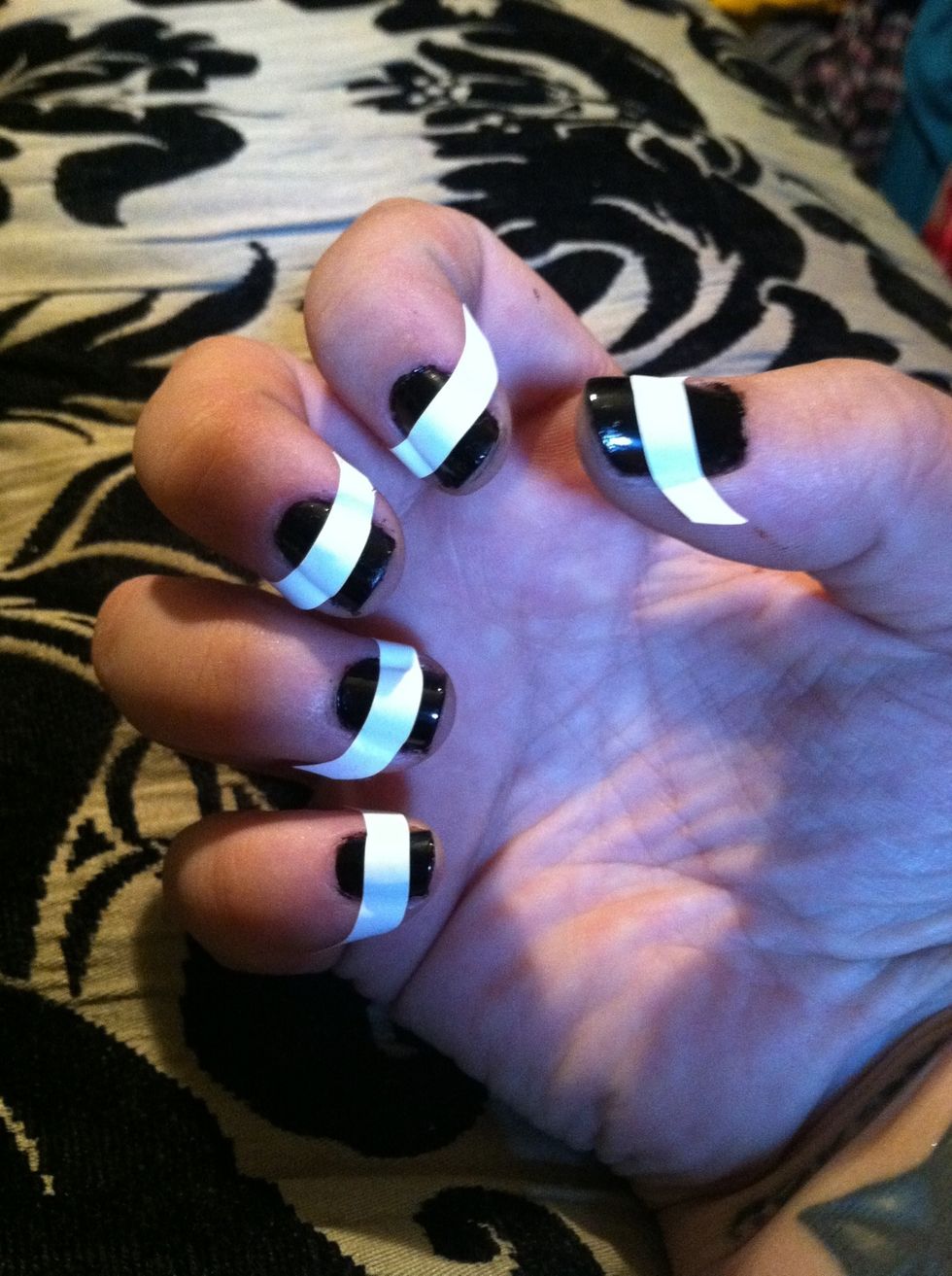 Make sure your guides are placed firmly especially around the grooves of the nail.
5. Next, I polished the tip to form a half moon using my Space Cadet lacquer. I used two coats for a bit of a brighter finish.
Although you can't really tell by the pic this color has a multi-dimensional effect with lots of color depending on how the light hits.
Finally, use your favorite top coat to seal your manicure, and you're all done!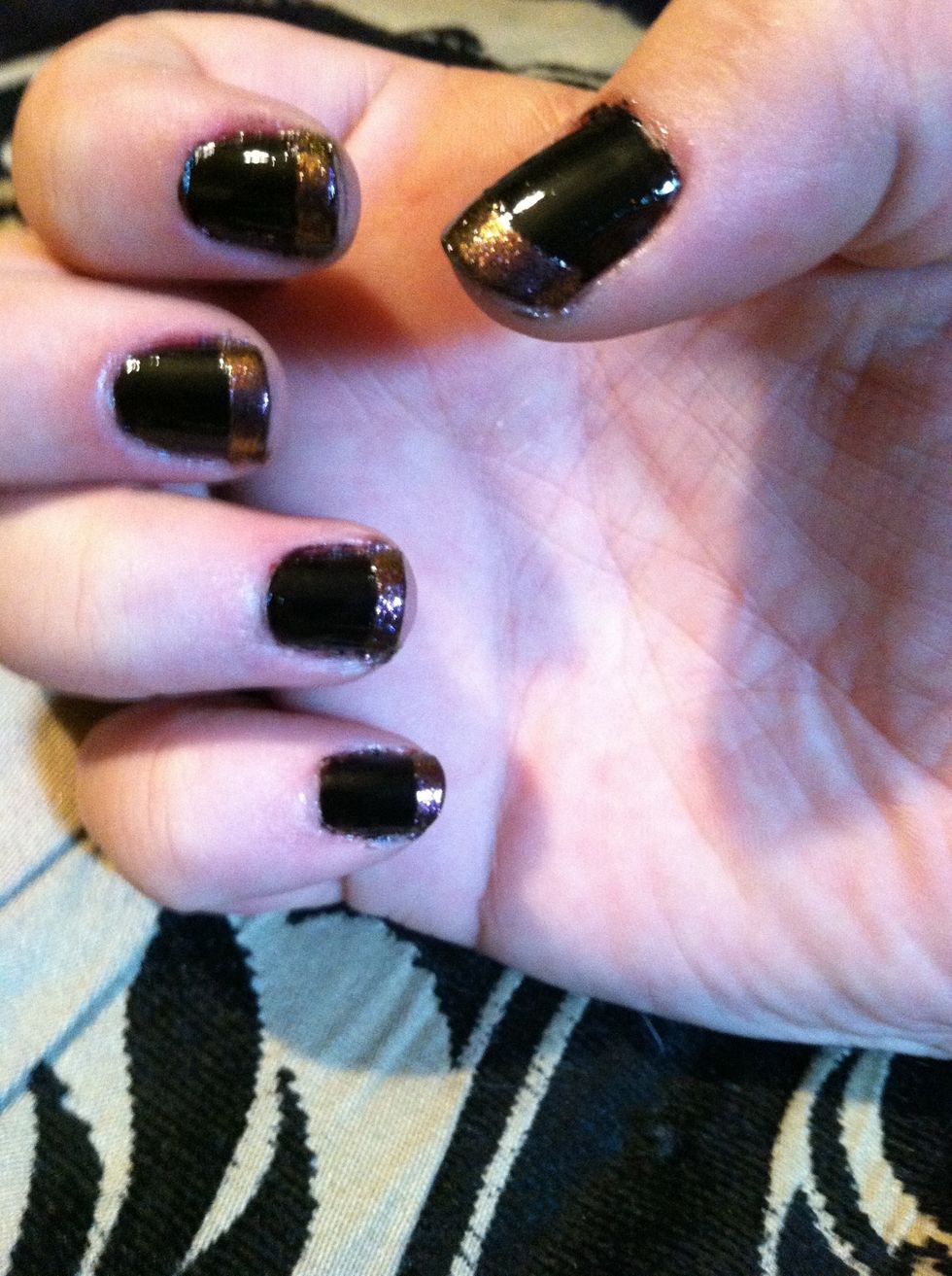 Well, almost done..
If you're like me, you can be a bit messy so to clean up the edges just dip a Q-tip or small paint brush in polish remover and clean around the nail for a perfect mani. Thanks for viewing!
Nail tip guides or tape
Orly Top 2 Bottom basecoat & topcoat all-in-one
Orly Natural Look Nail Lacquer in Liquid Vinyl
Orly Nail Lacquer in Space Cadet