Great cake for a bridal shower or birthday!
169
Trim the cake to desired shape.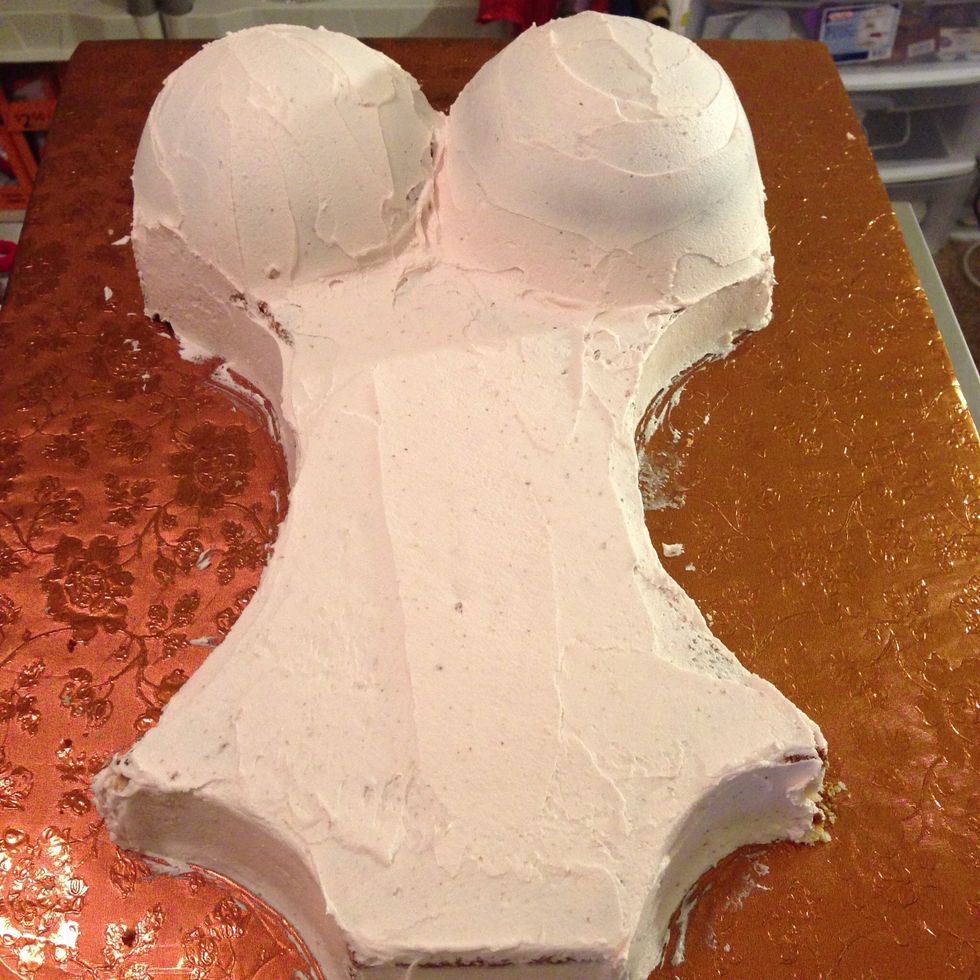 Ice the entire cake in buttercream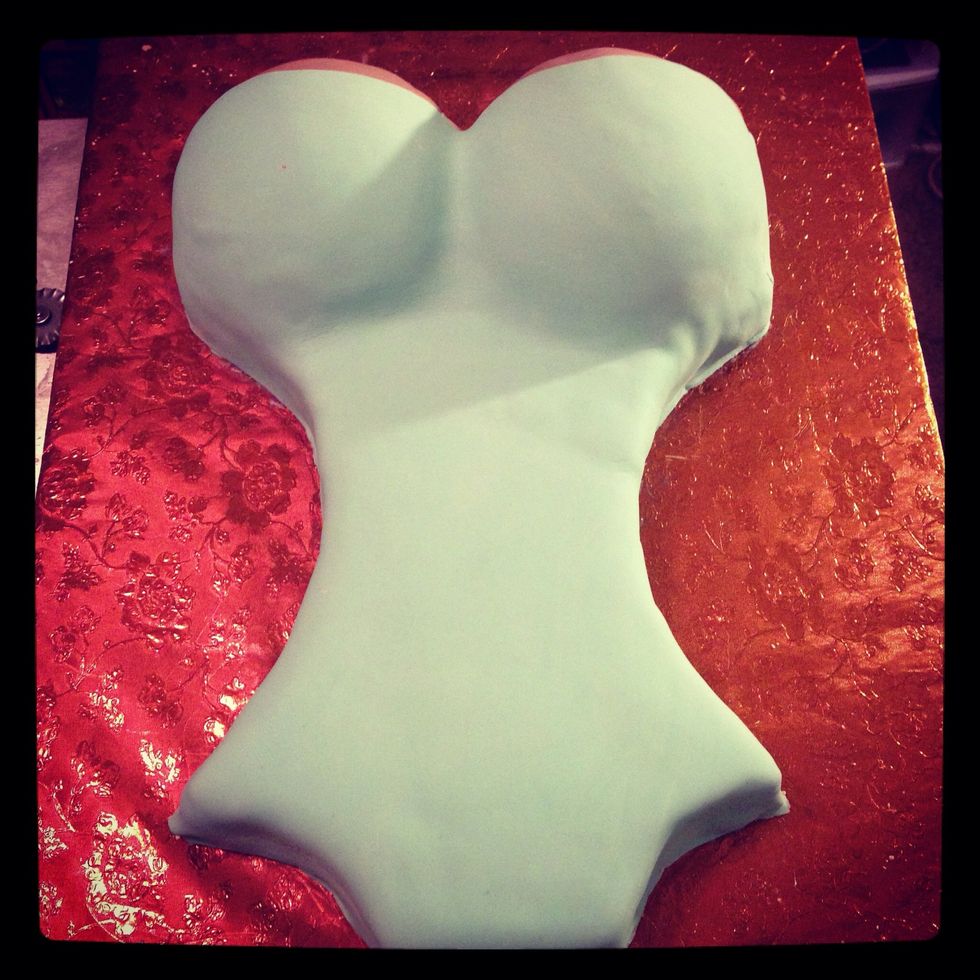 Cover the cake in fondant.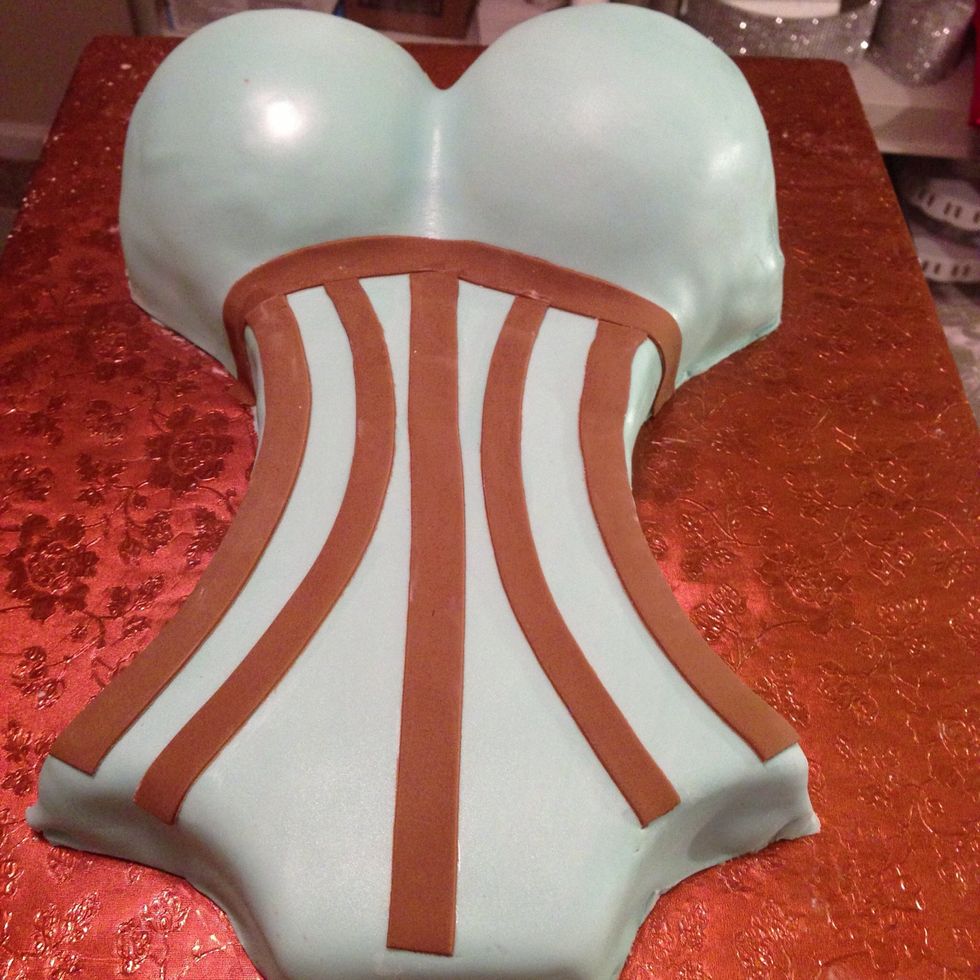 Add details using fondant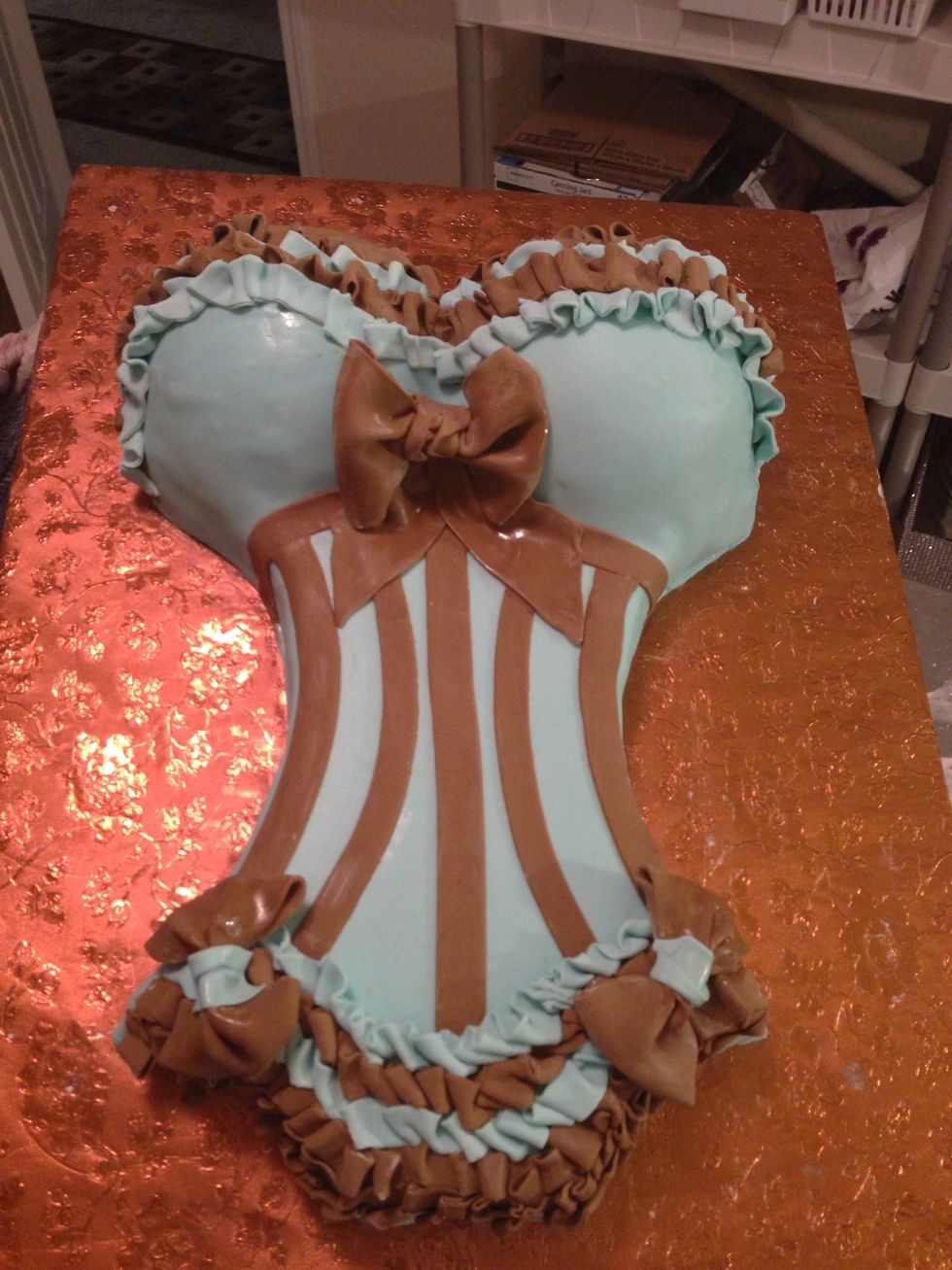 Add ruffles and gumpaste bow
Add white fondant to cake board and air brush the entire cake using a pearl sheen color.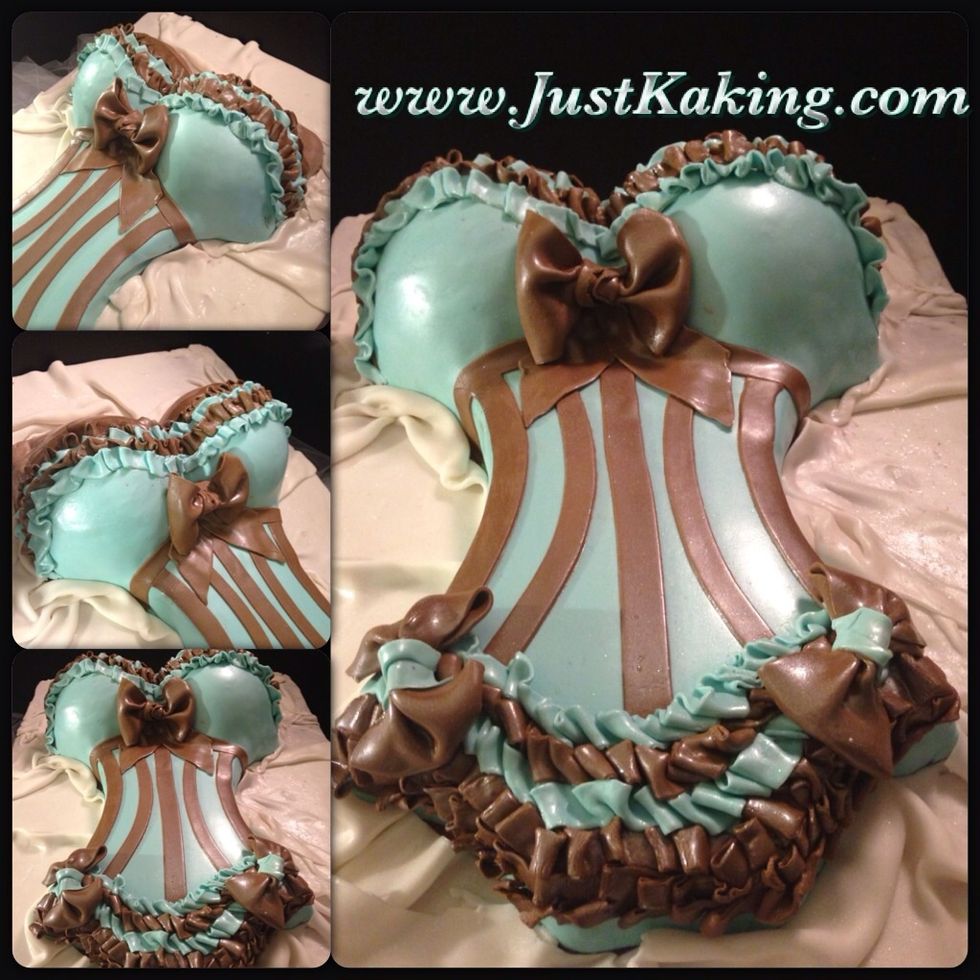 Here is the finished product!
Visit my website at www.JustKaking.com
11 x 15 Cake (Any flavor)
2 Pyrex glass bowls for breast
Buttercream icing
Icing Spatula
Knife
Fondant
Rolling pin
Gumpaste