How to create a contemporary vase arrangement
Create a Contemporary Vase Arrangement
1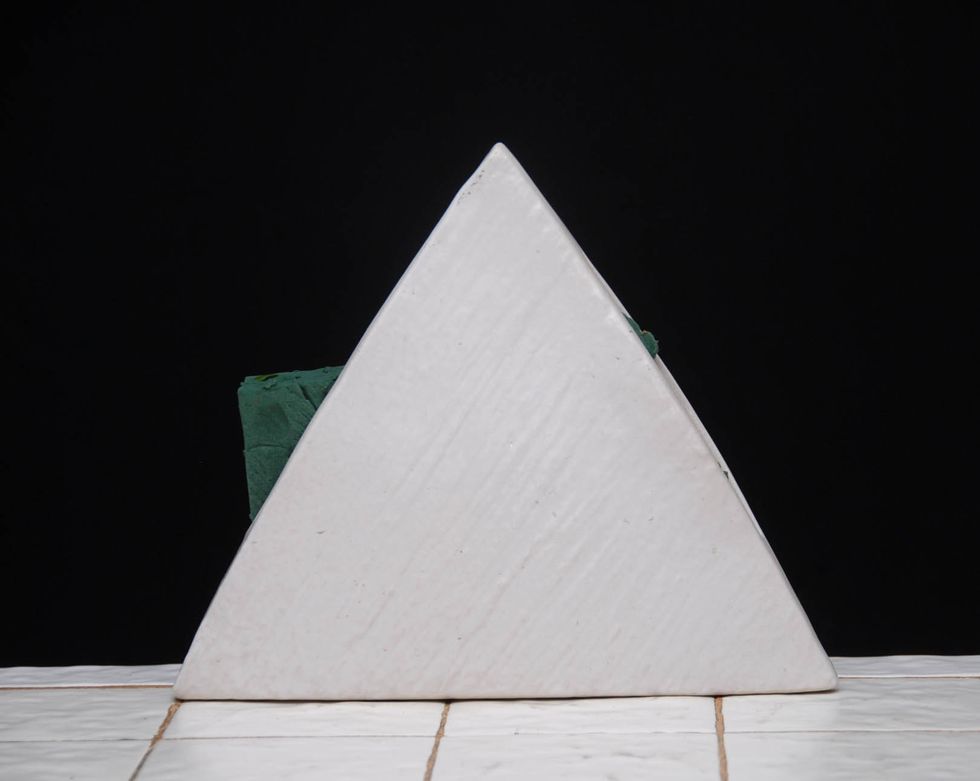 Start with a container. The choice is critical. A kinky container automatically says contemporary. In this case a triangular container that allows foam on the left & a smaller piece on the right.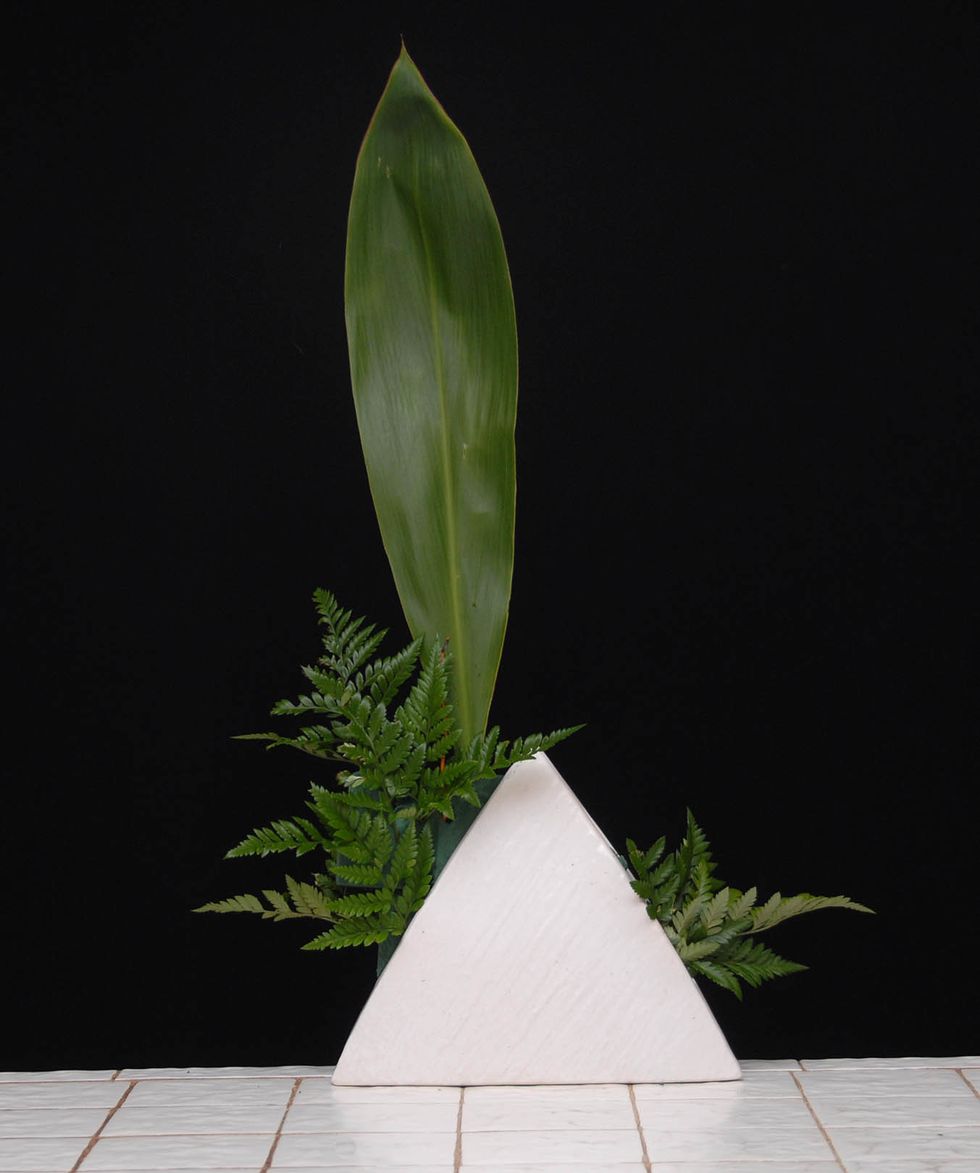 Add foliage. Use a little baker to cover mechanics and something structural like Ti Leaf or Aspidistra for height and structure.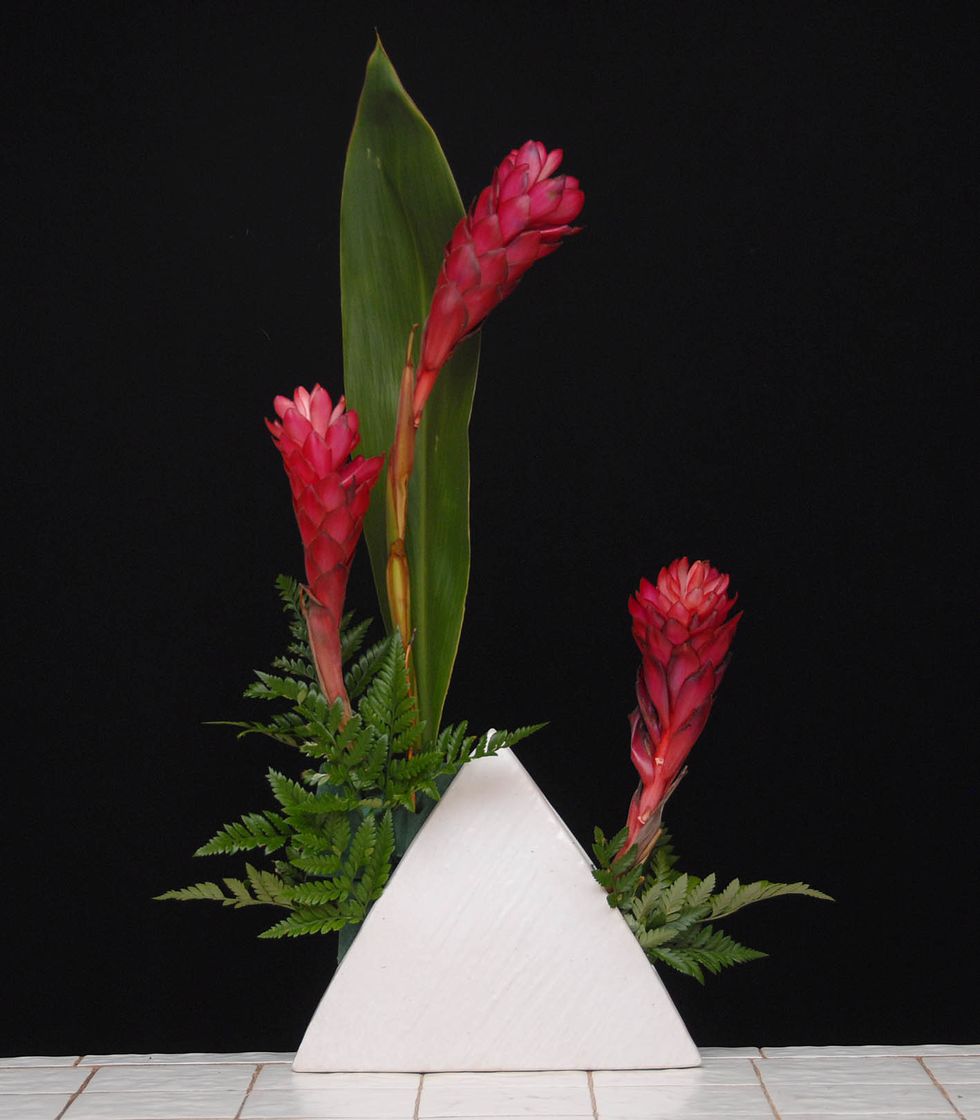 You never can go wrong with tropicals/exotics. Simply by adding three ginger flowers here, the design becomes visually stunning!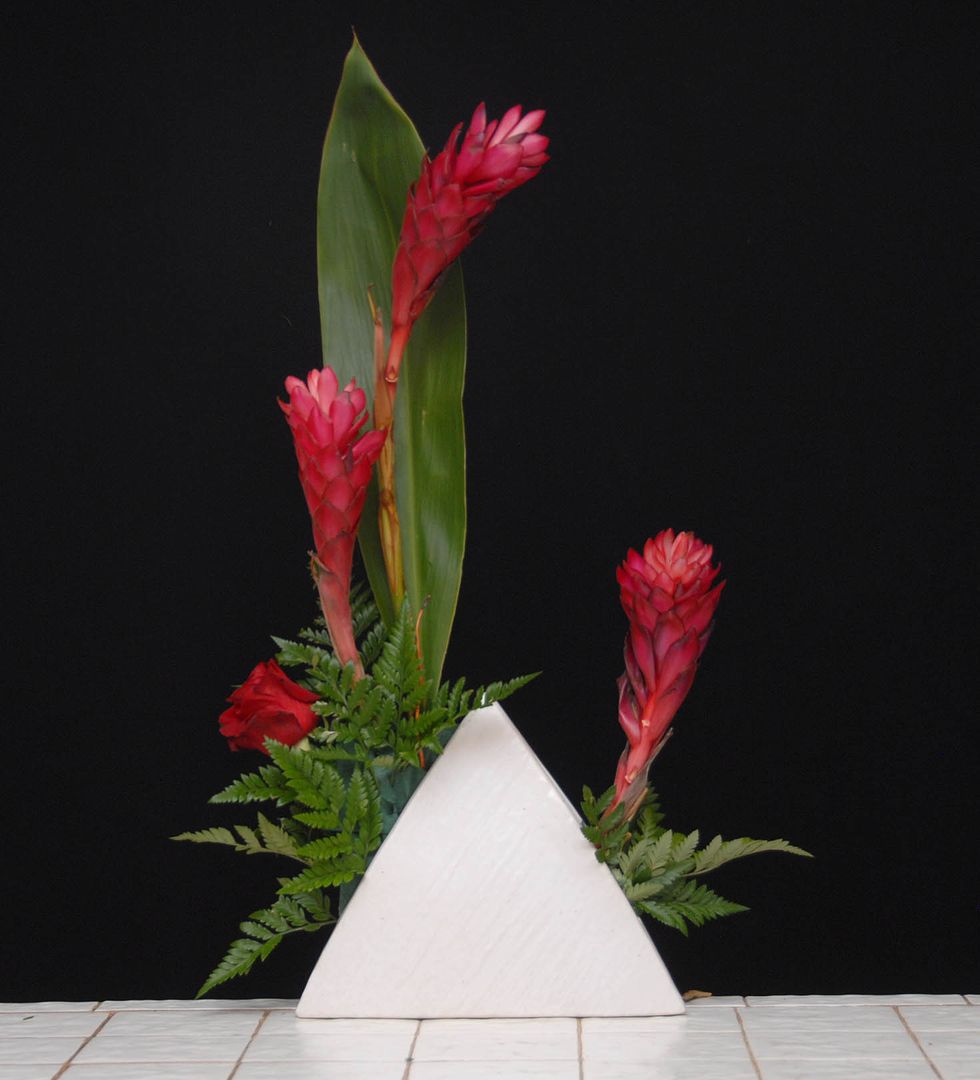 Mix in some roses. Roses add prestige to floral art. Note one placed over on the left side… That is just the start….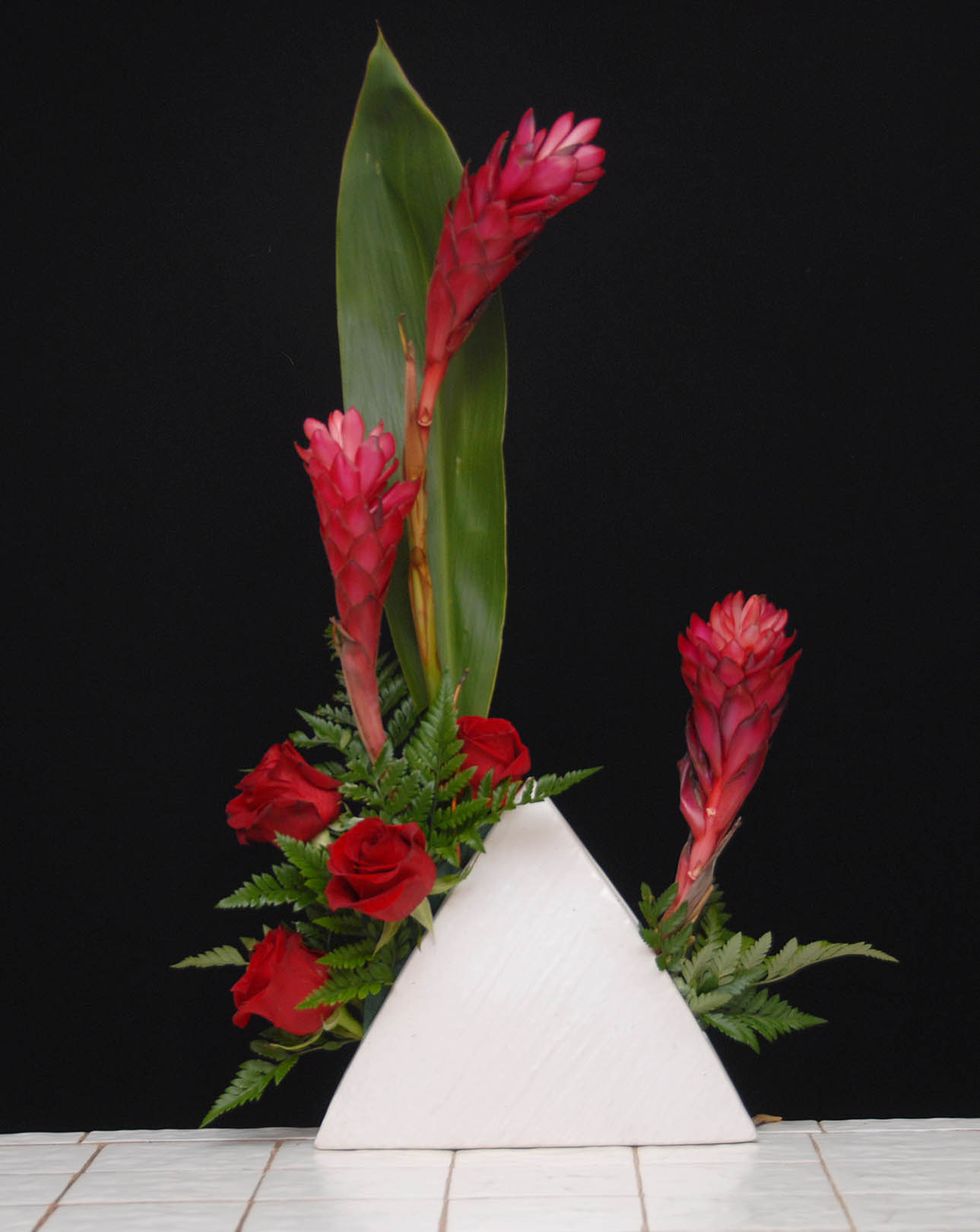 Place three additional roses as shown in the photograph. This is a one sided vase arrangement. We could stop at this point… BUT WAIT…. There's MORE!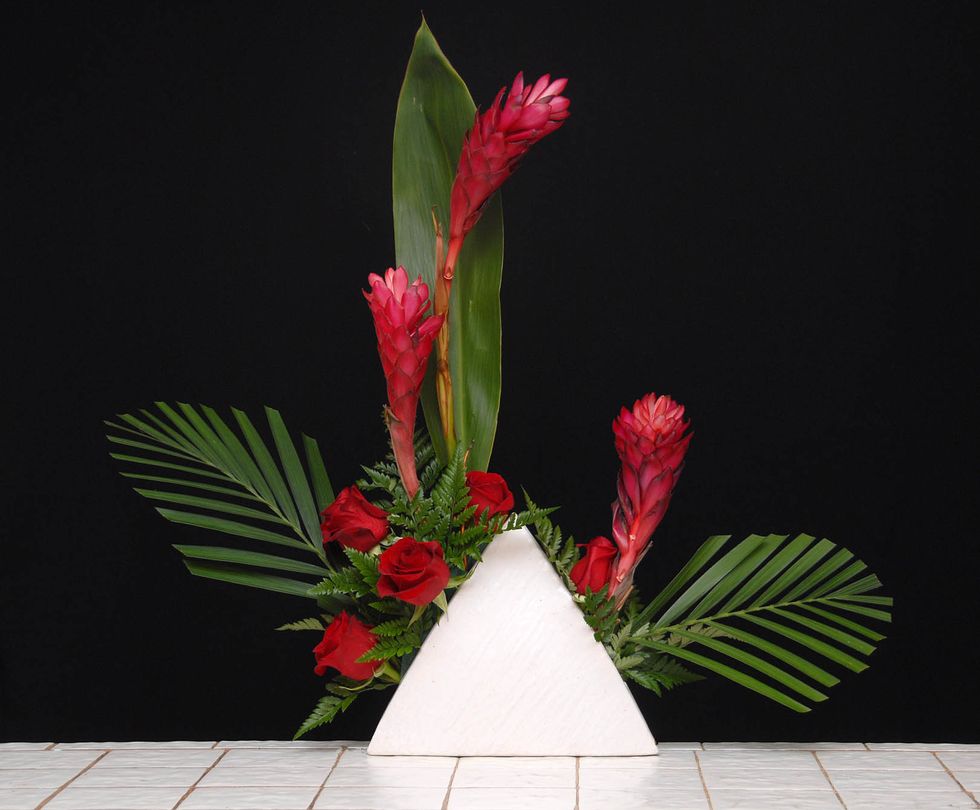 Add another rose on the right side. Add several additional pieces of foliage like palm leaves. It makes the design larger and more dramatic.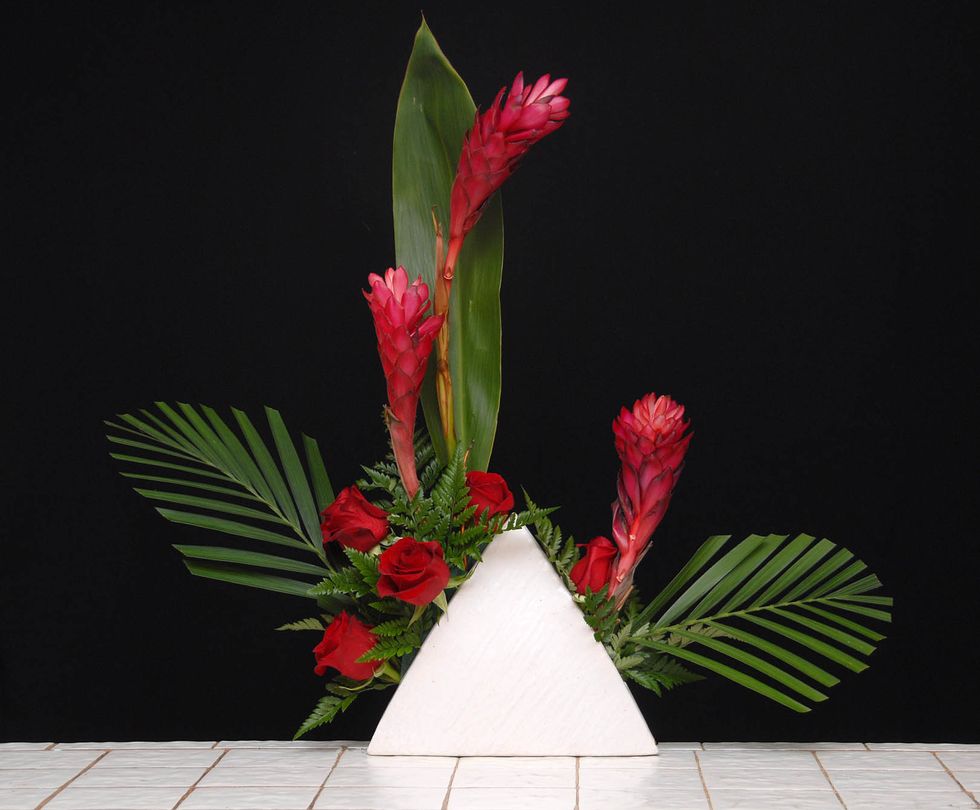 The use of + and - space, unusual combination of exotics & roses, the incorporation of foliage as a structural element & finally the use of a kinky container definitely make this a contemporary piece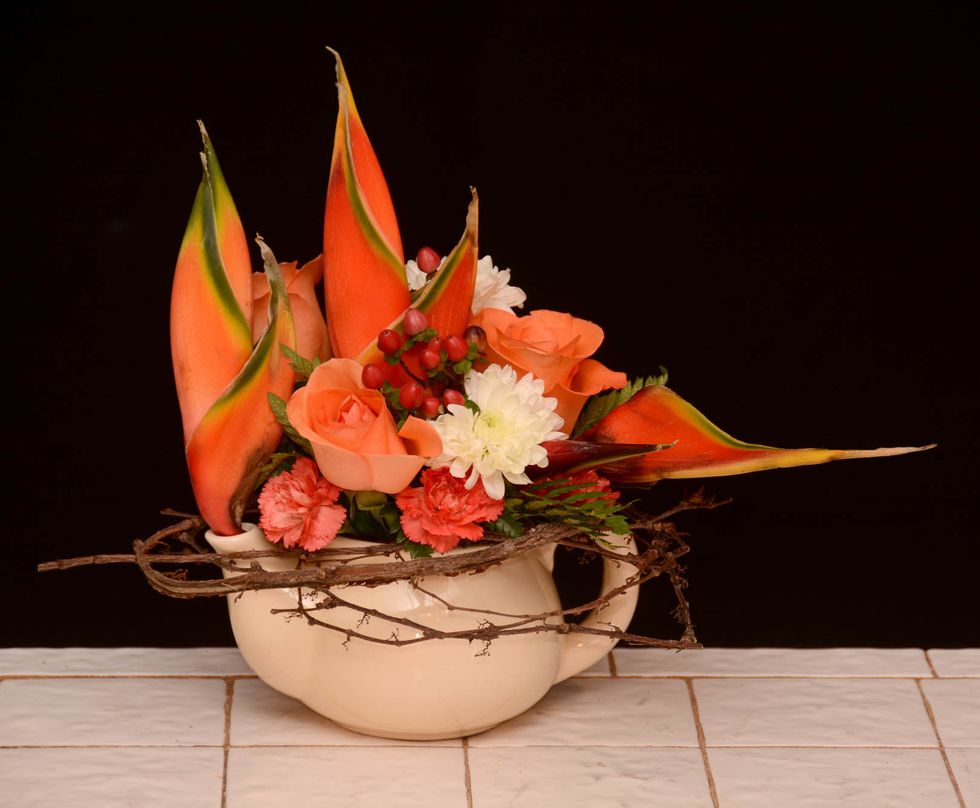 If you really want to learn floral designing consider one of our hands on workshop programs at Rittners Floral School, Boston, MA. www.floralschool.com 617-267-3824
1.0 Container
Piece of Foam
3.0 Ginger Flowers
5.0 Roses
Foliage
Rittners Floral School
More resources-Rittners Floral School, one of the finest floral schools in N.America\nwww.facebook.com/floralschool\nEMAIL:\nsteve@floralschool.com