Create a Communique Stand With Graphic 45
3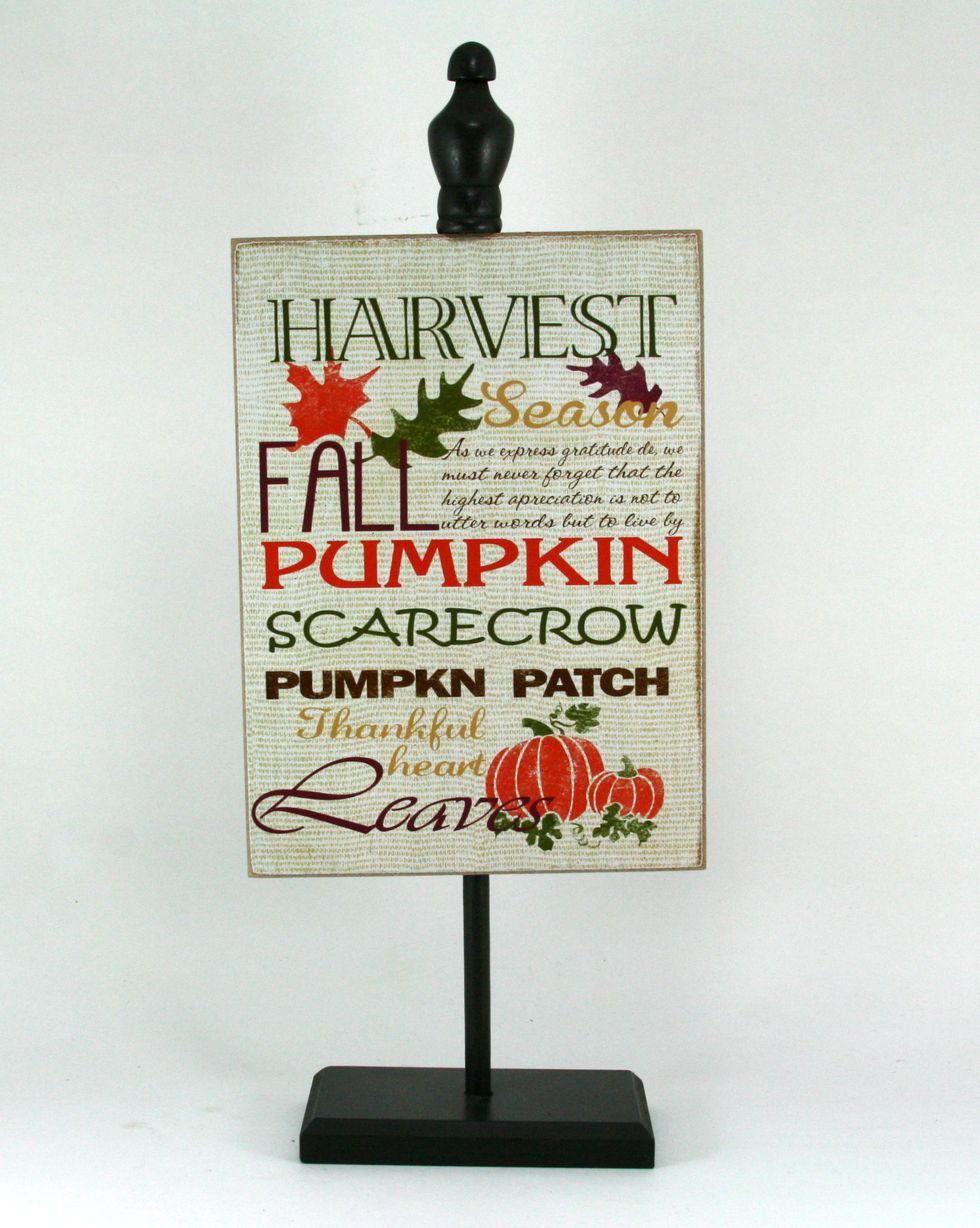 I started with a variety store wooden plaque stand. No worries that there's pattern on the front...it will be covered.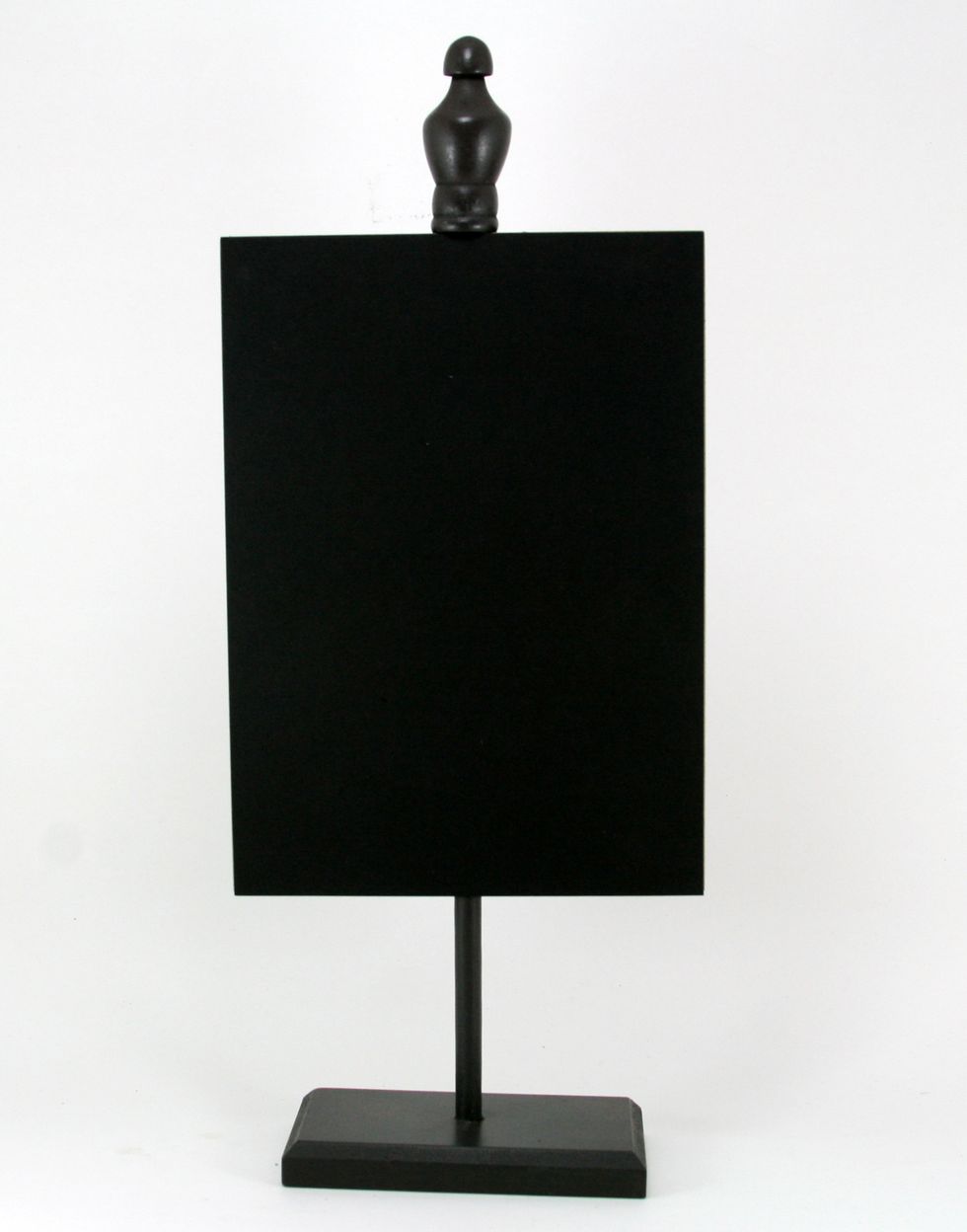 Add a layer of flack black cardstock.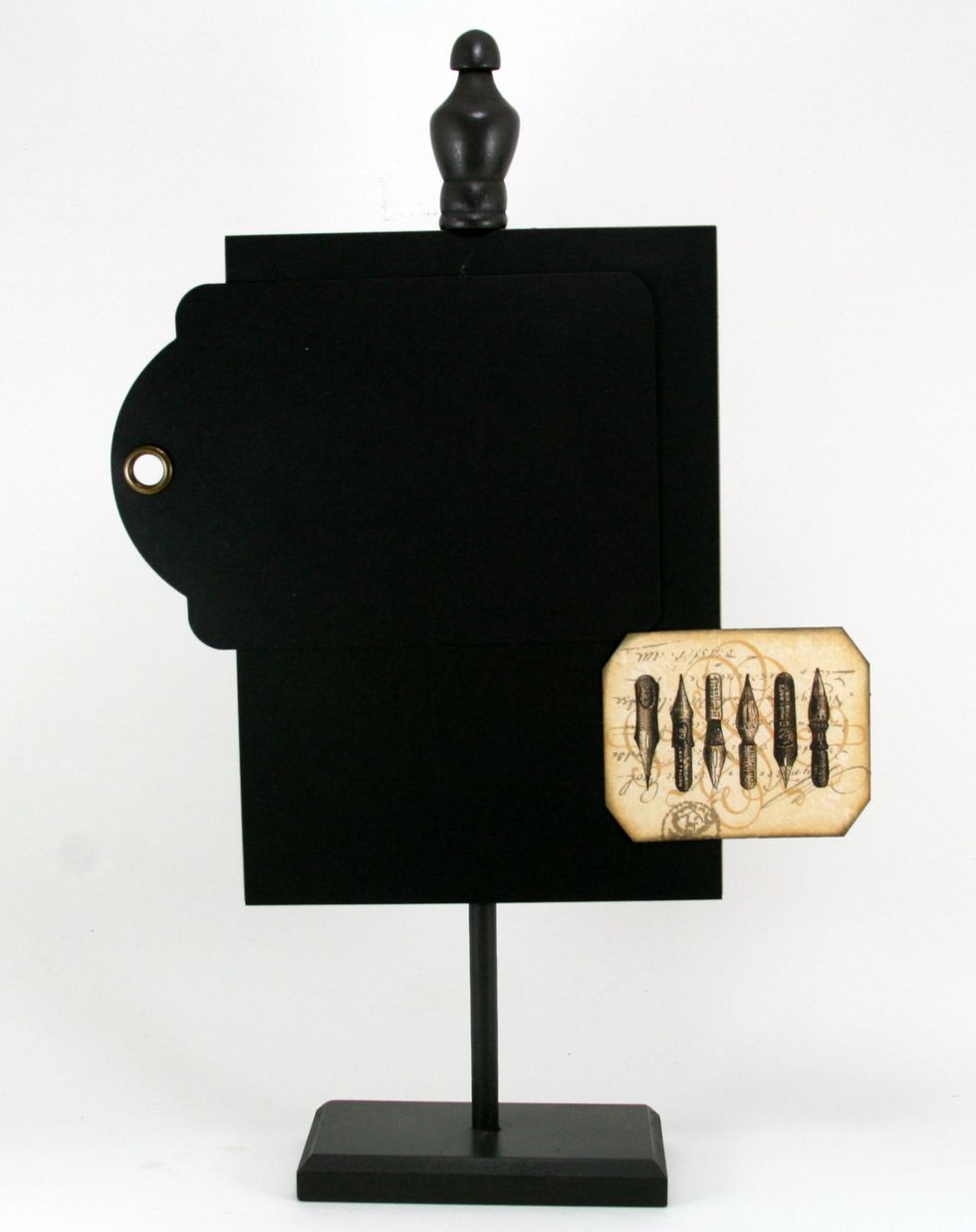 Layer on a tag from the Medium Tag Album in black and the pen nib tag from Communique Tags.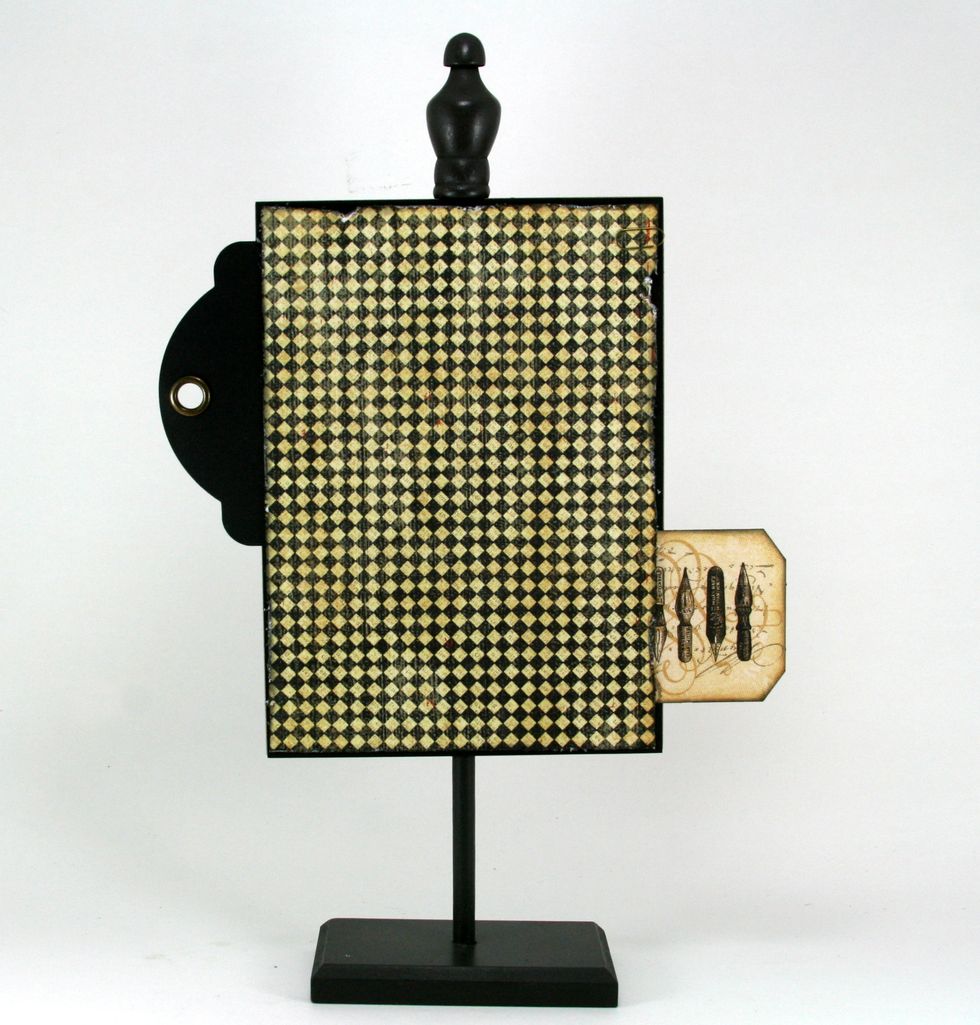 Cut Communique Society Page patterned paper 1/4 less than black cardstock. Distress and ink with Black Soot and adhere to stand.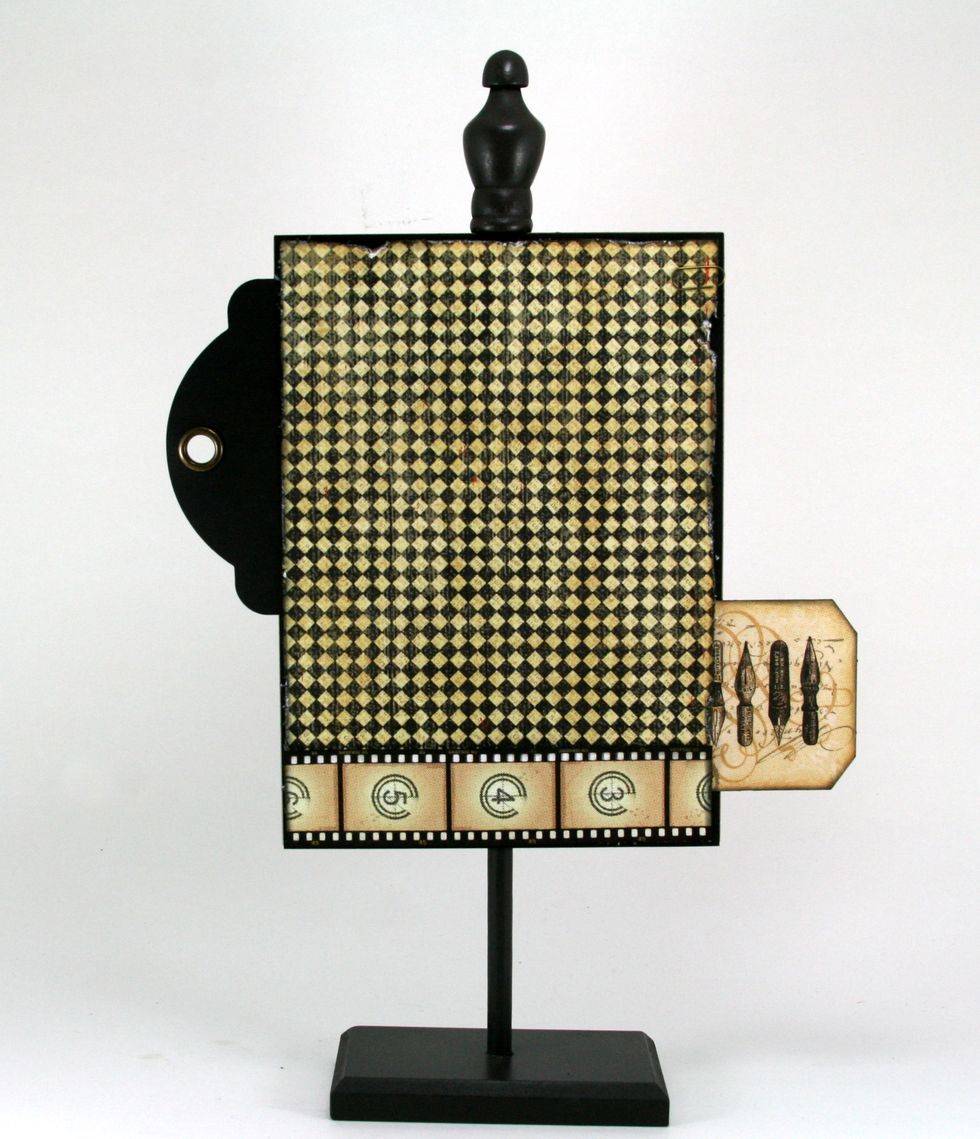 Add clipped film strip from Communique Photgenic to bottom.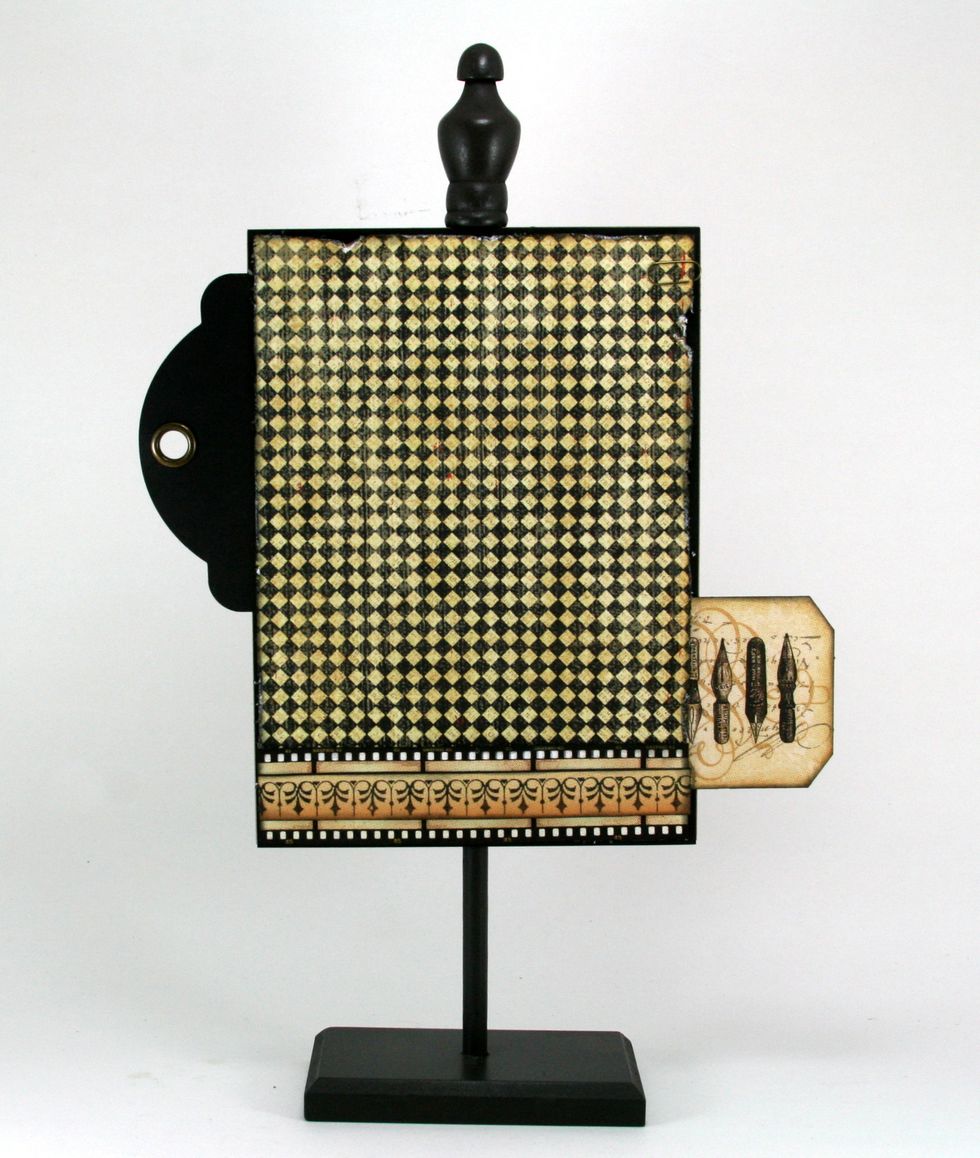 Layer on fancy edge from Photogenic over top of filmstrip.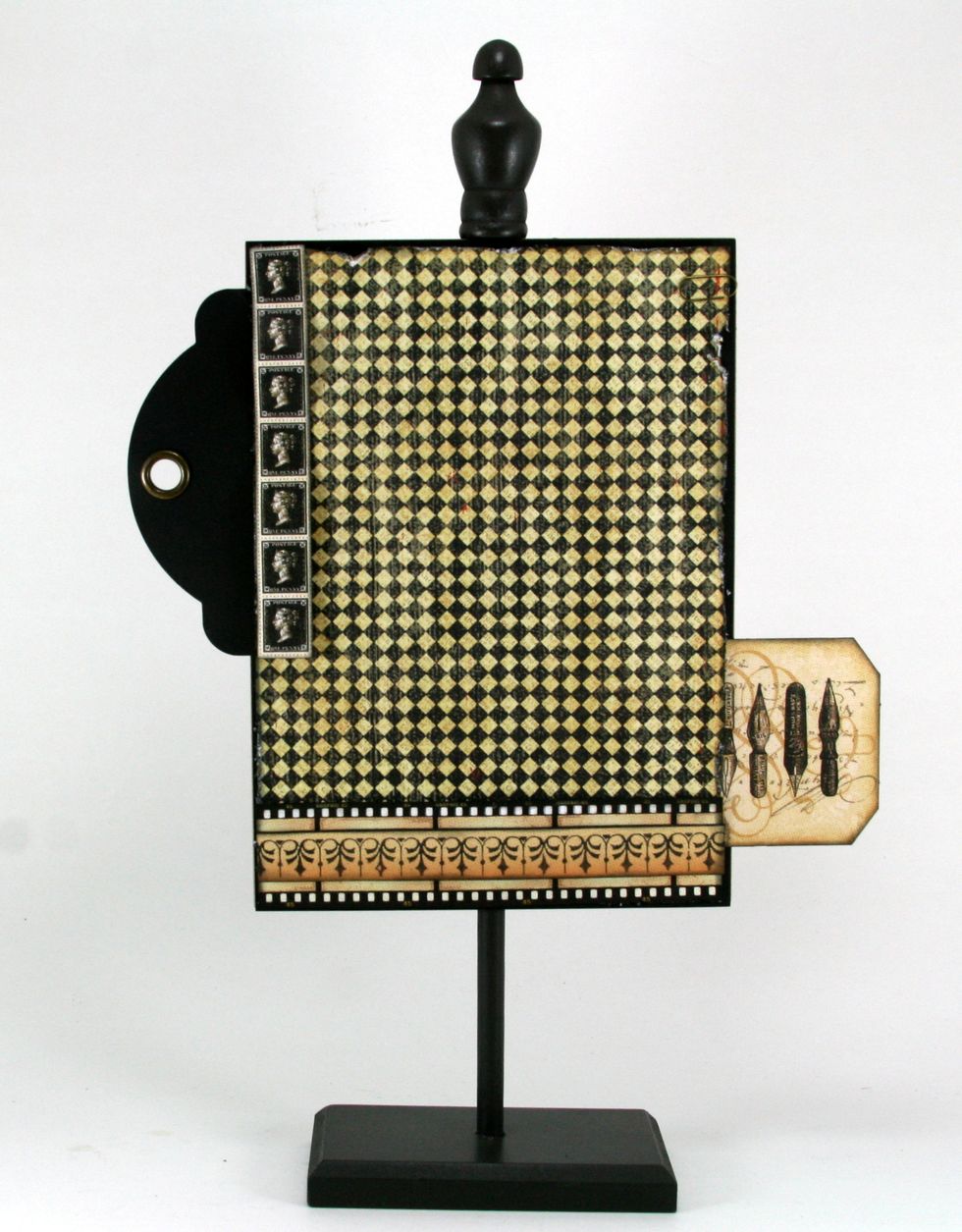 Add the stamp strip from Communique Tags to top left corner.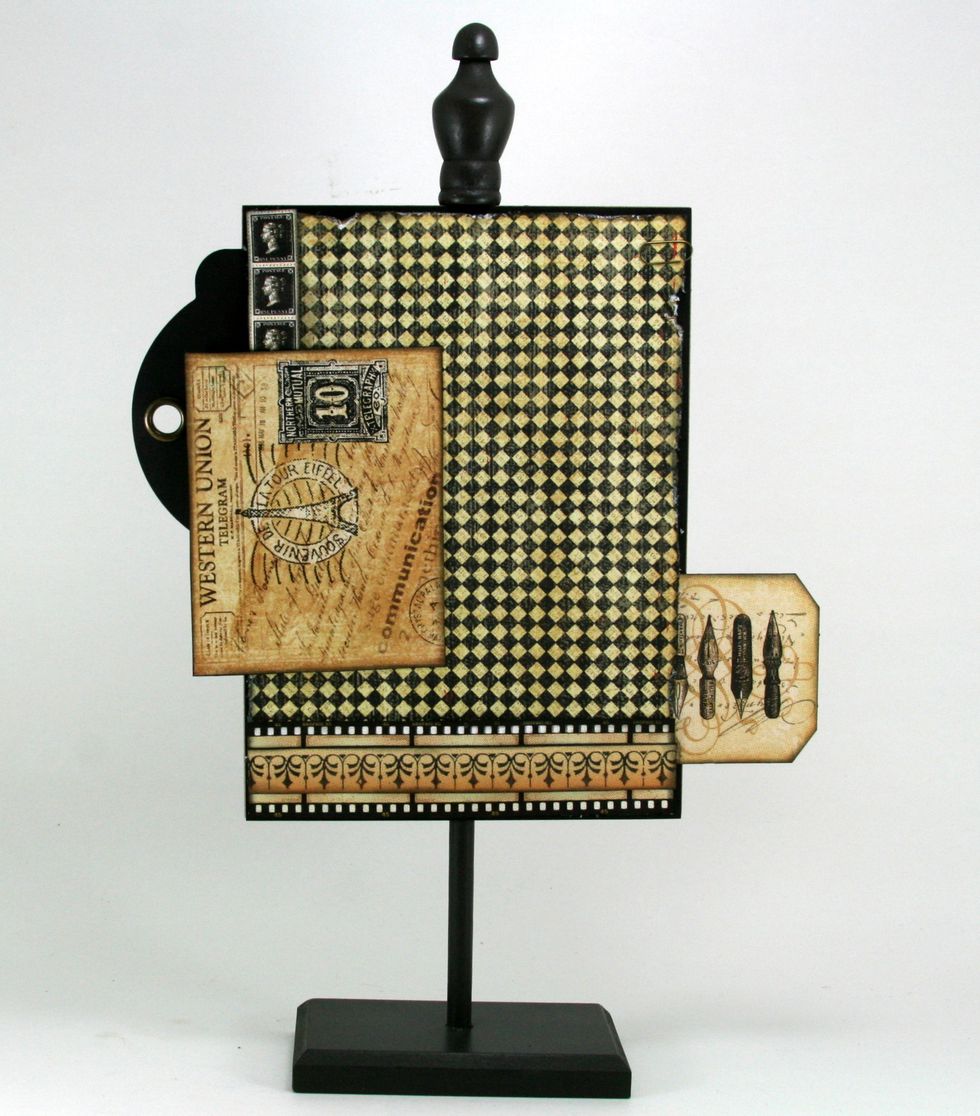 Layer on postcard from Communique~communique overlapping left outside edge.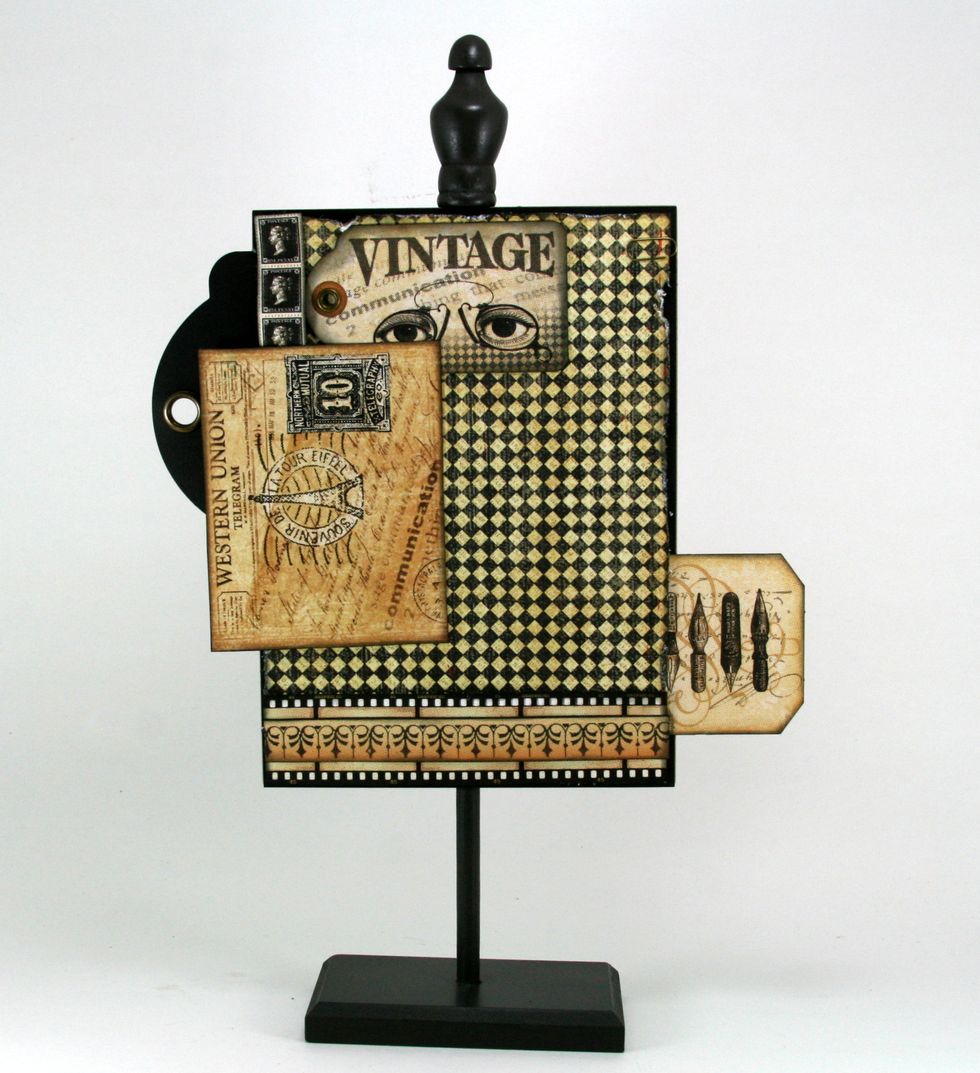 Tuck the vintage tag from Communique Tags just under the top right corner of postcard.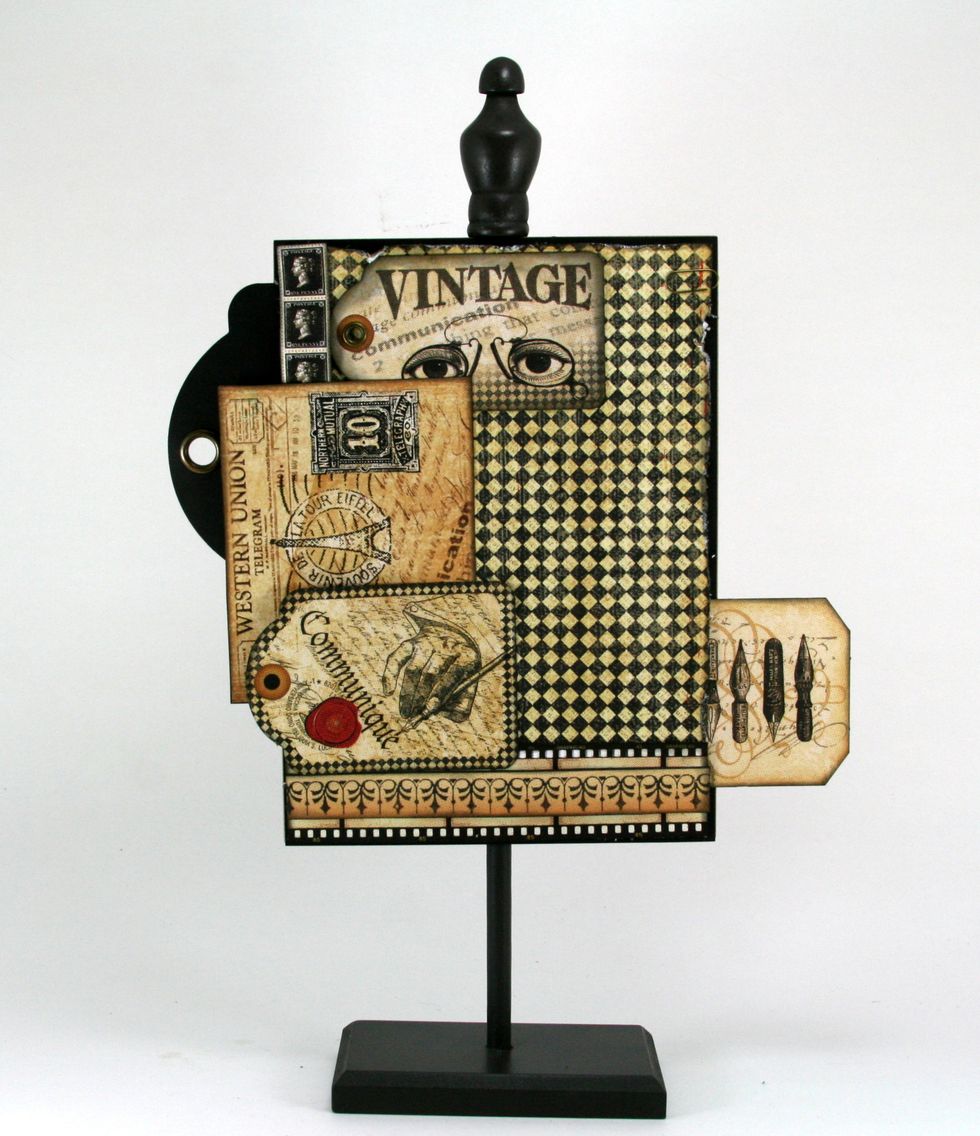 Add a second tag from Communique Tags to the bottom of postcard.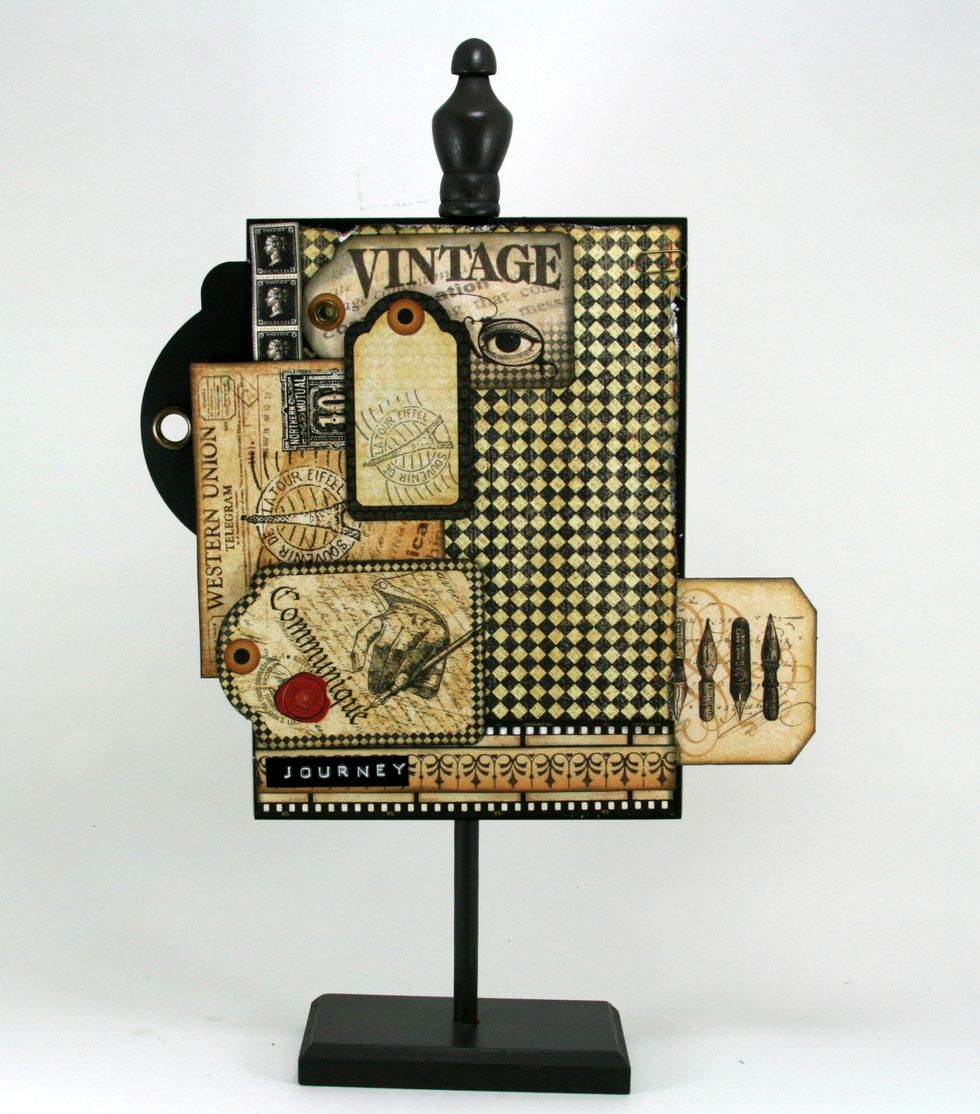 One more tag layered over postcard and vintage tag. There's also a Journey label added that was created with black tape and the Dymo Label Maker.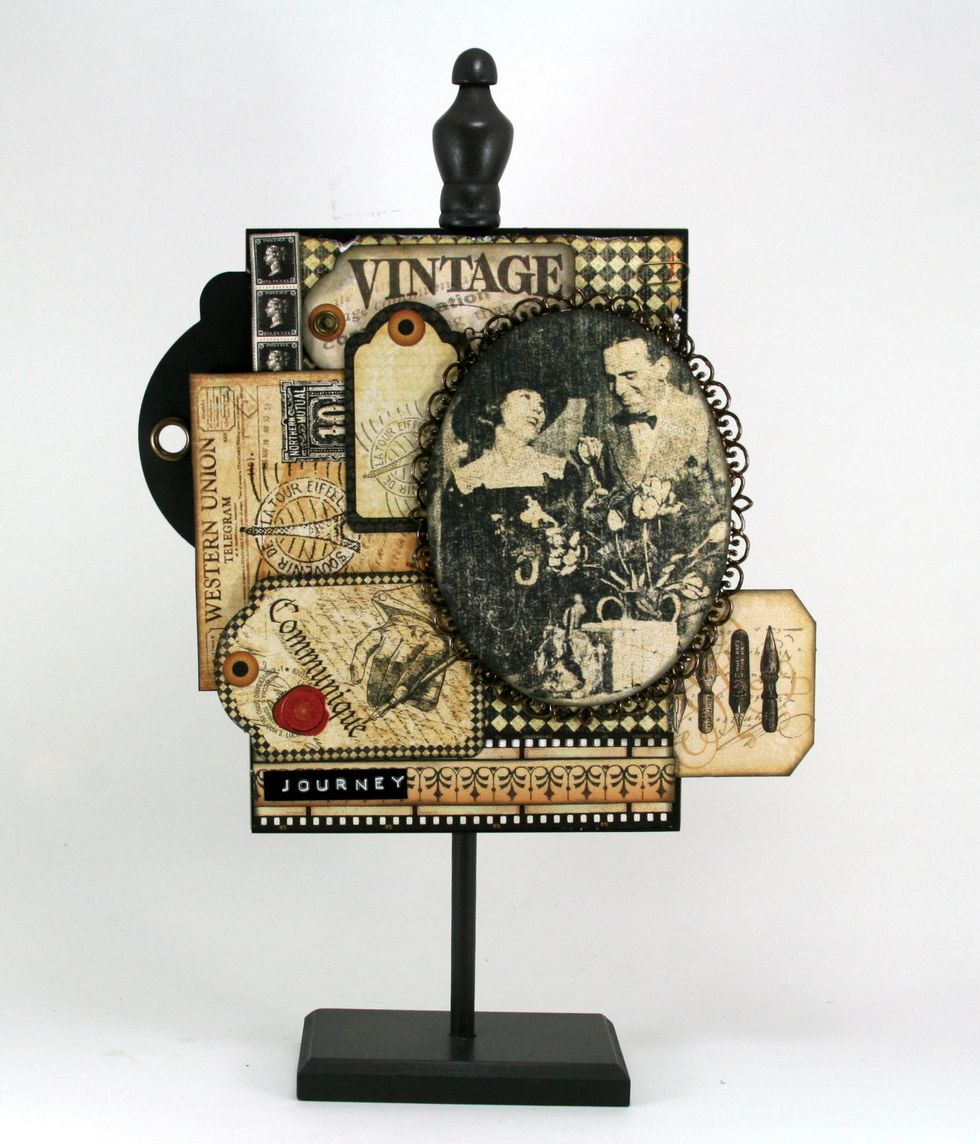 Using the Elegant Ovals Spellbinders die cut frame and add couple image from Communique Society Page. I added Dark Chocolate Liquid Pearls to the scalloped part of the frame.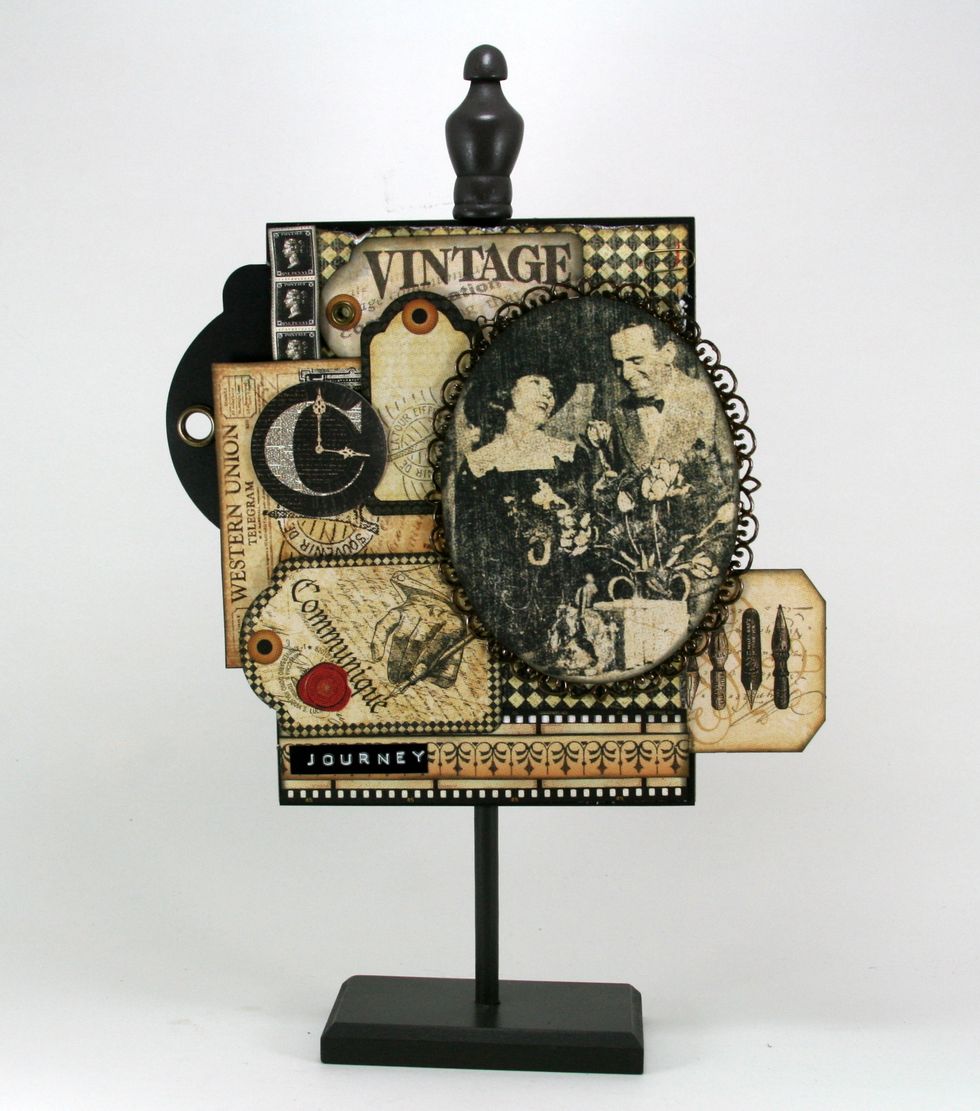 Add the C clock tag from Communique Tags.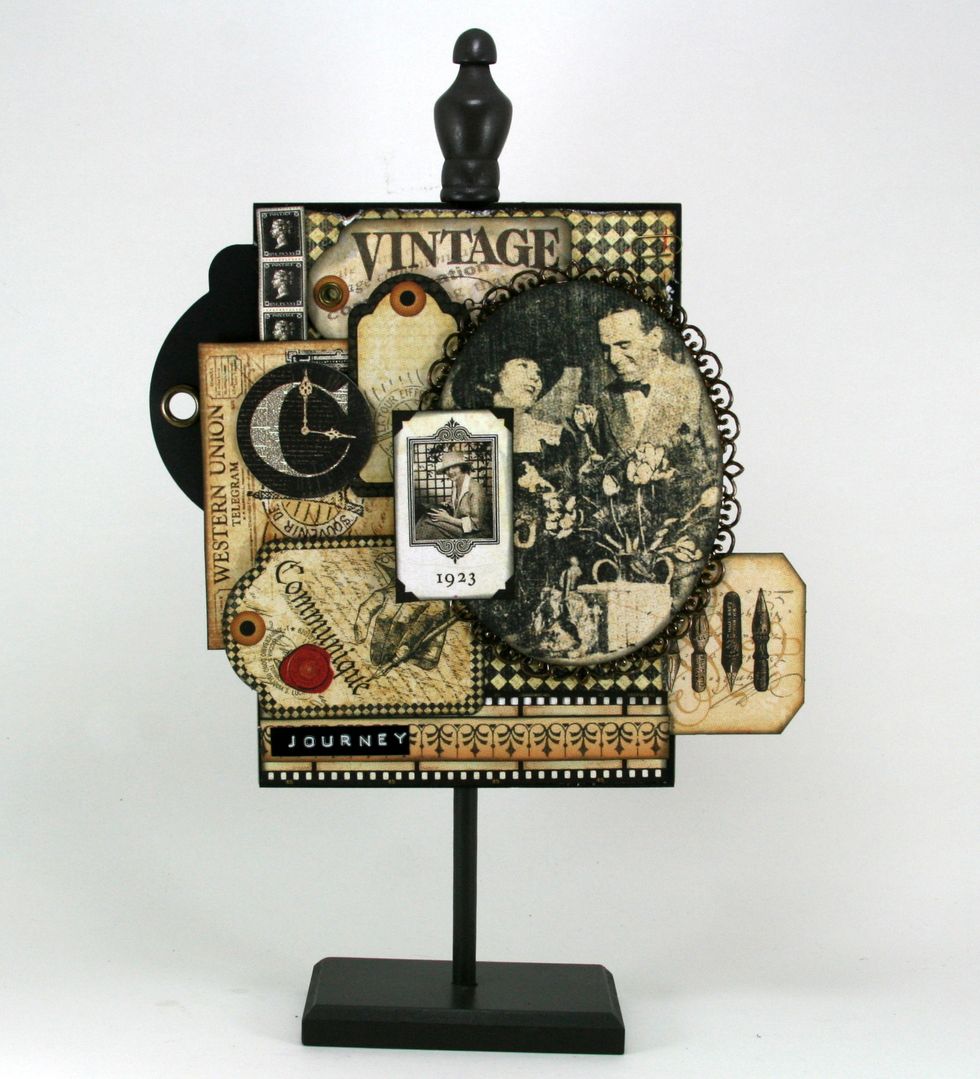 Layer on the small matted vintage photo image from Communique Photogenic.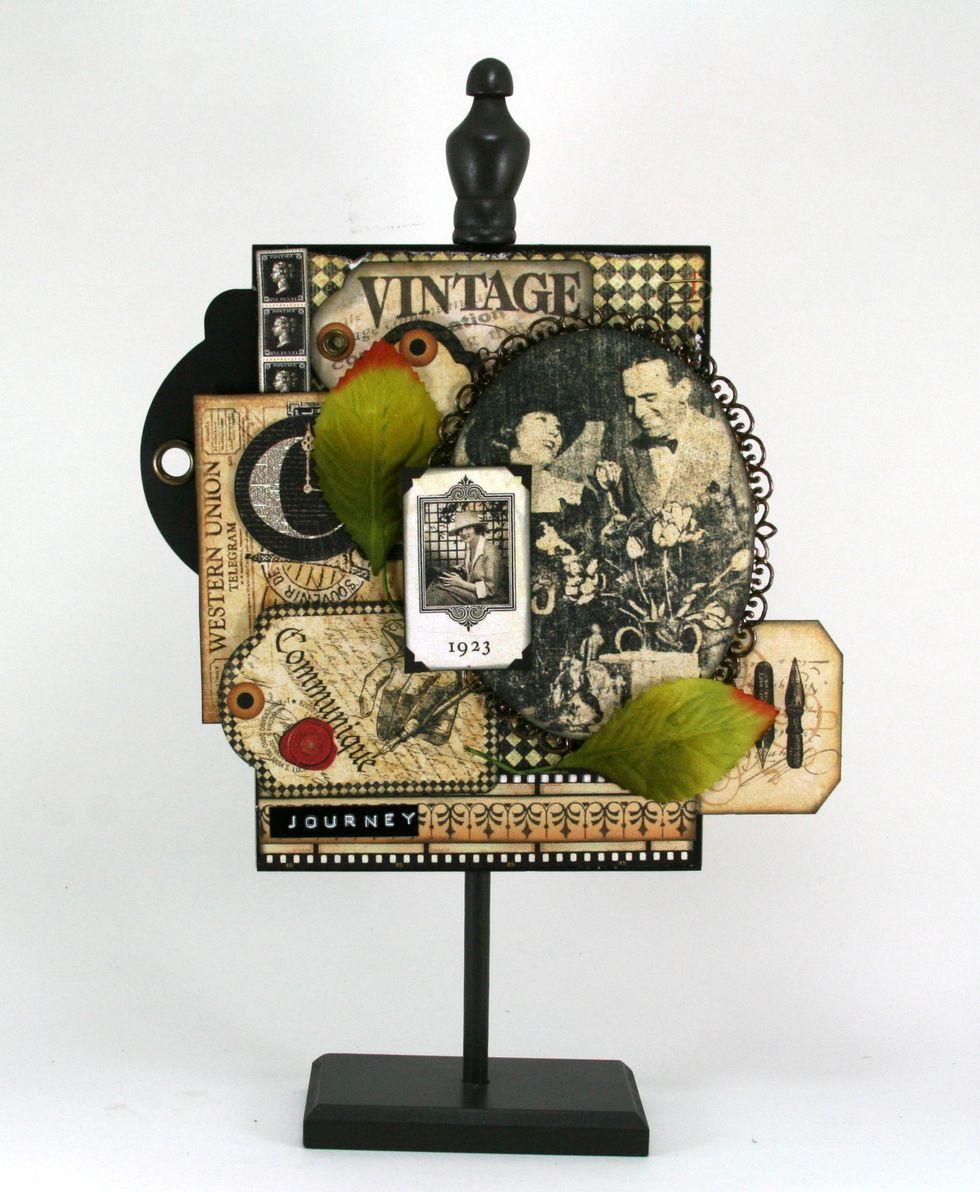 Begin a base for the flowers with Petaloo leaves.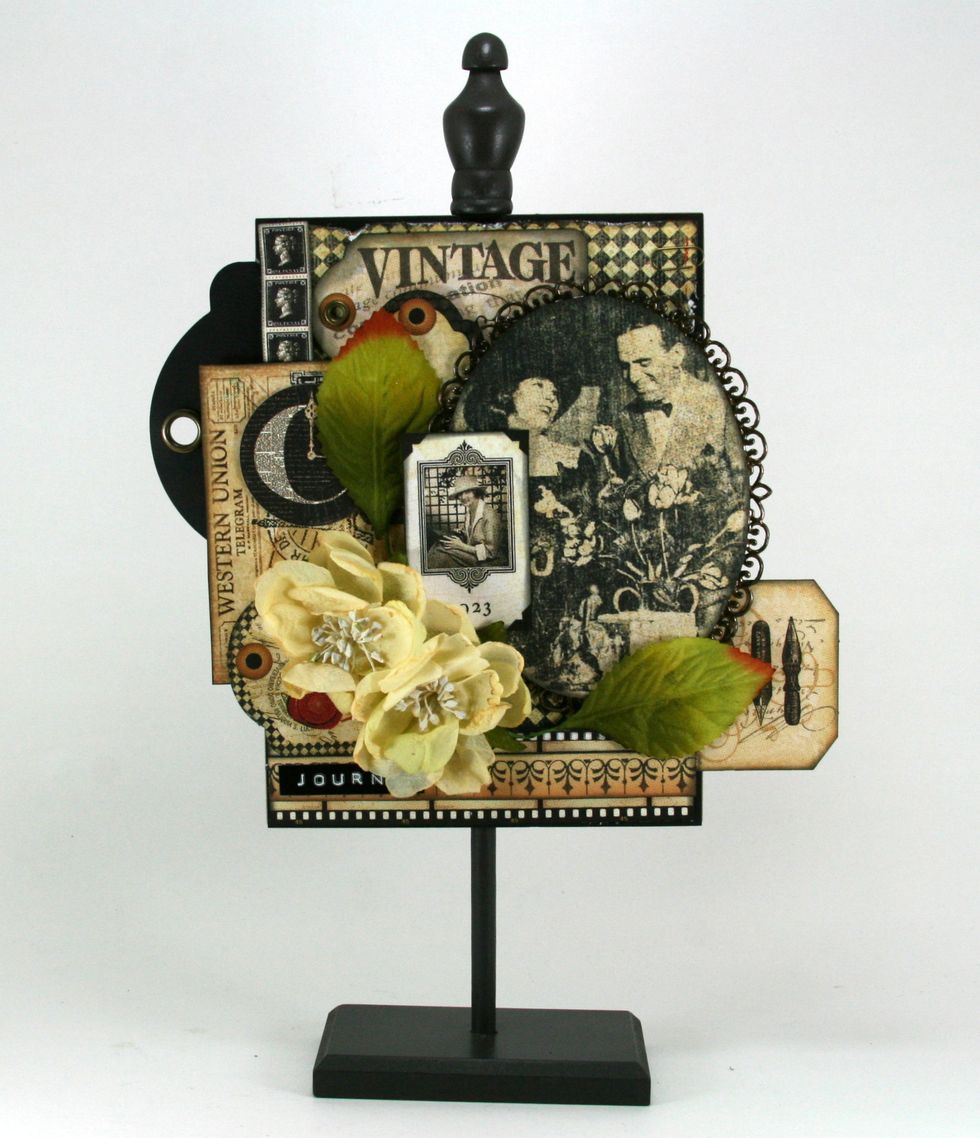 Anchor the corner with large light colored blooms.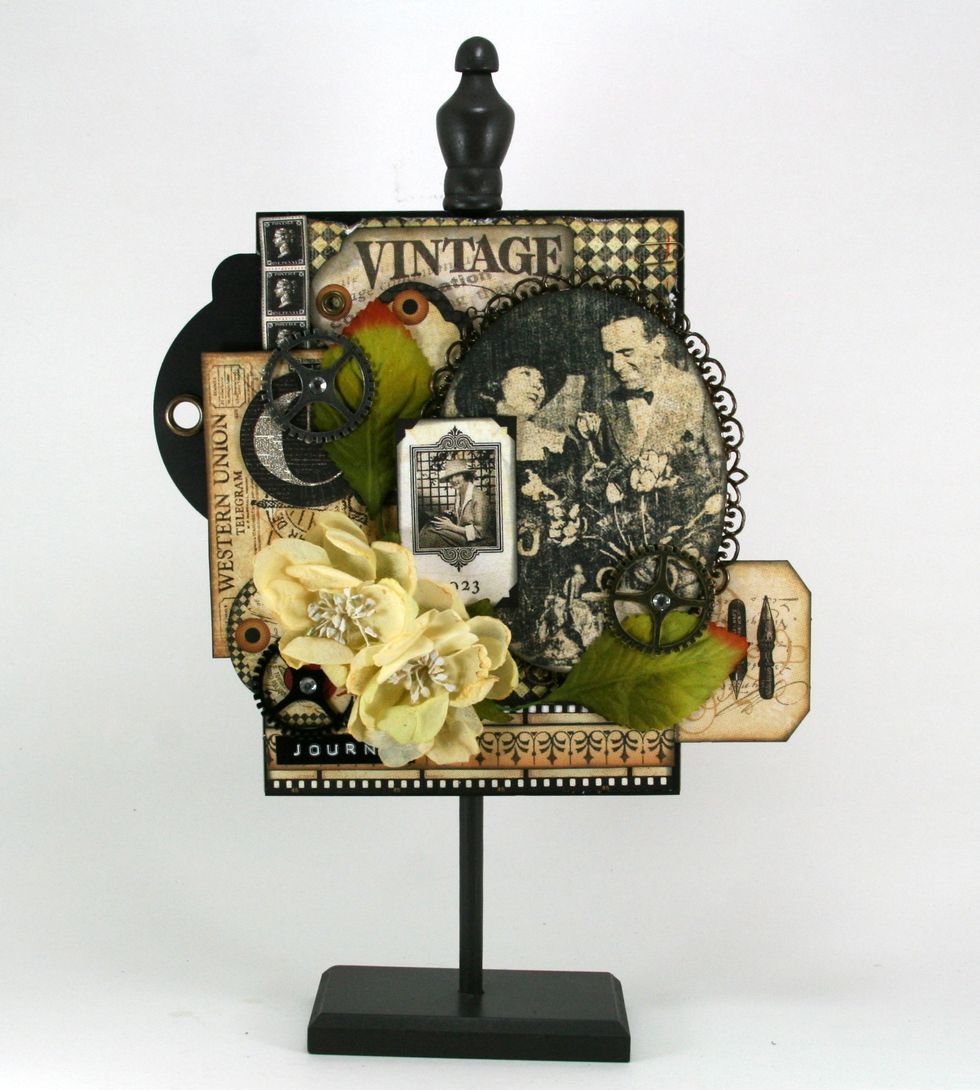 Tuck in a few Art-C metal gears.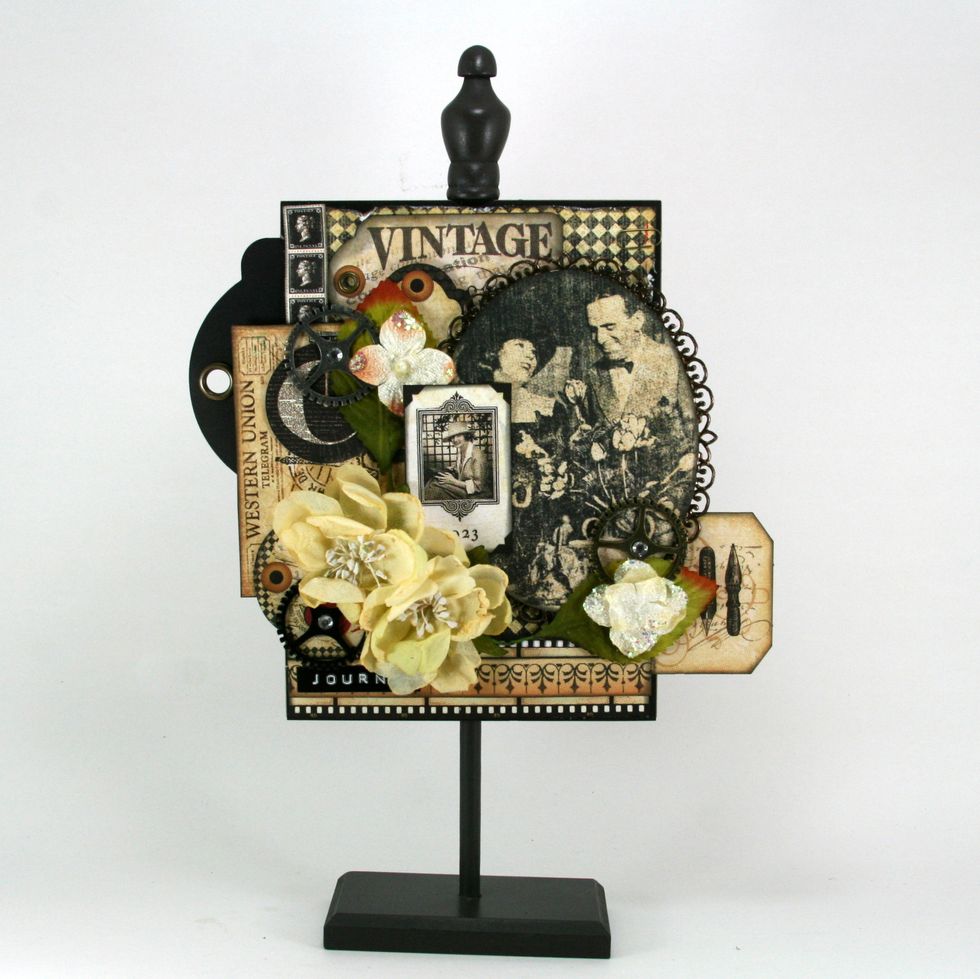 Now start filling in the arrangement with smaller Petaloo flowers with a little sparkle on them.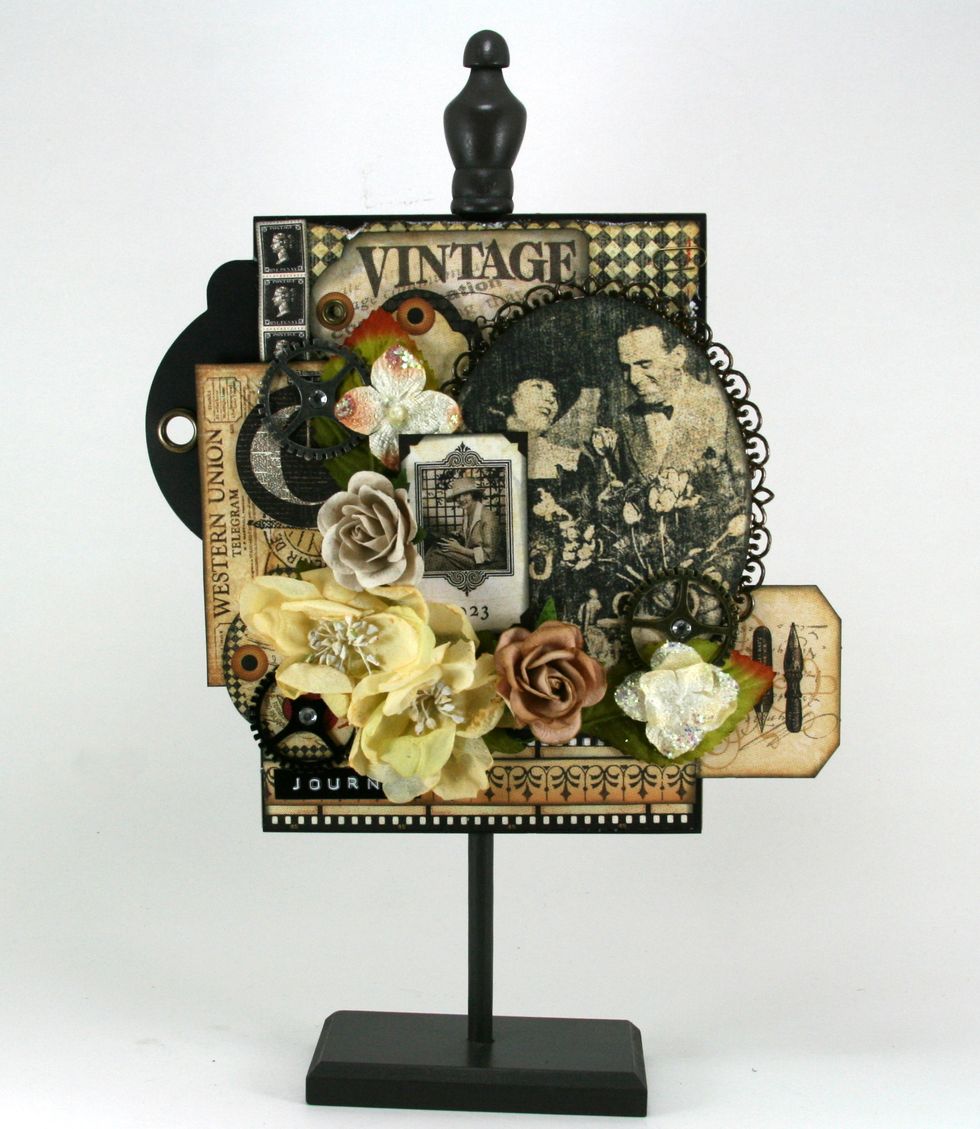 Build up with light mocha colored Wild Orchid Roses.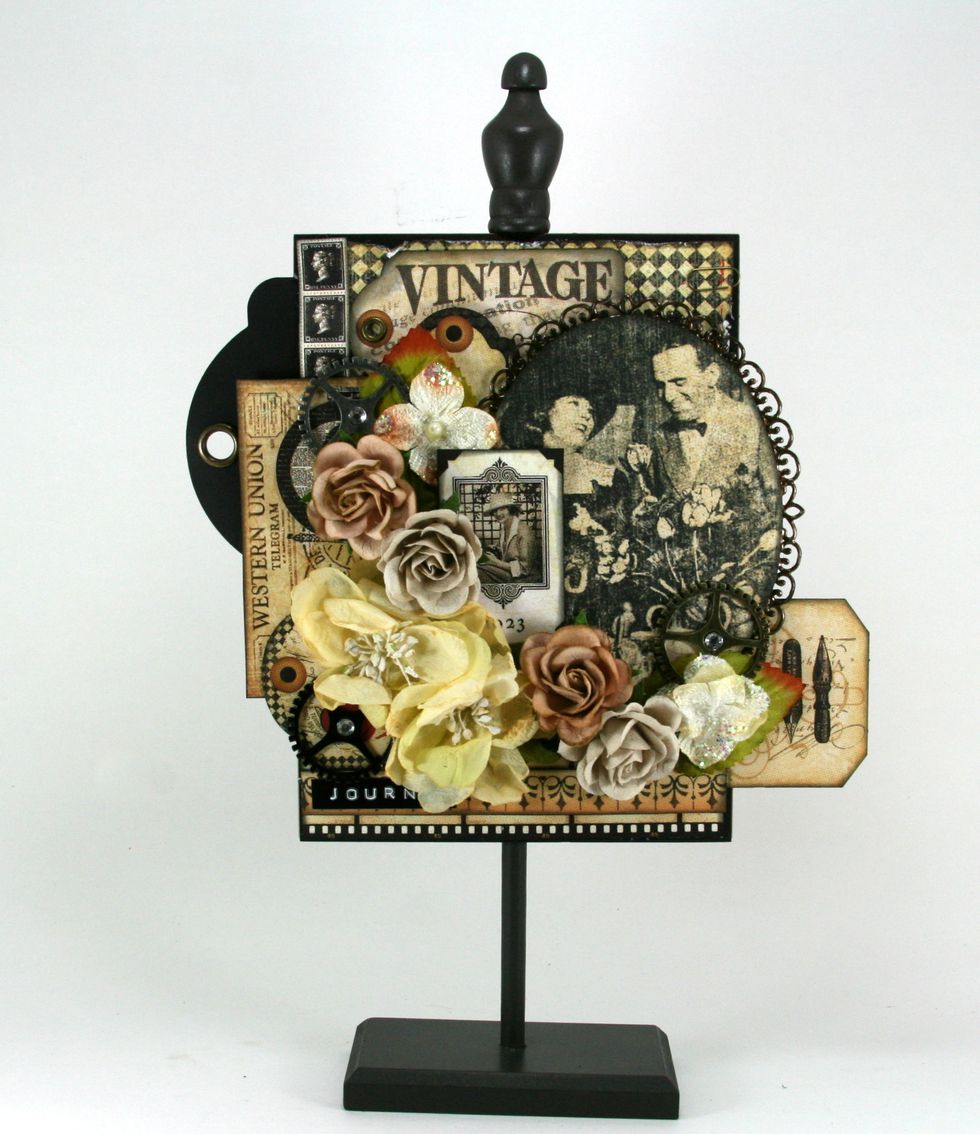 Add more roses alternating the hues.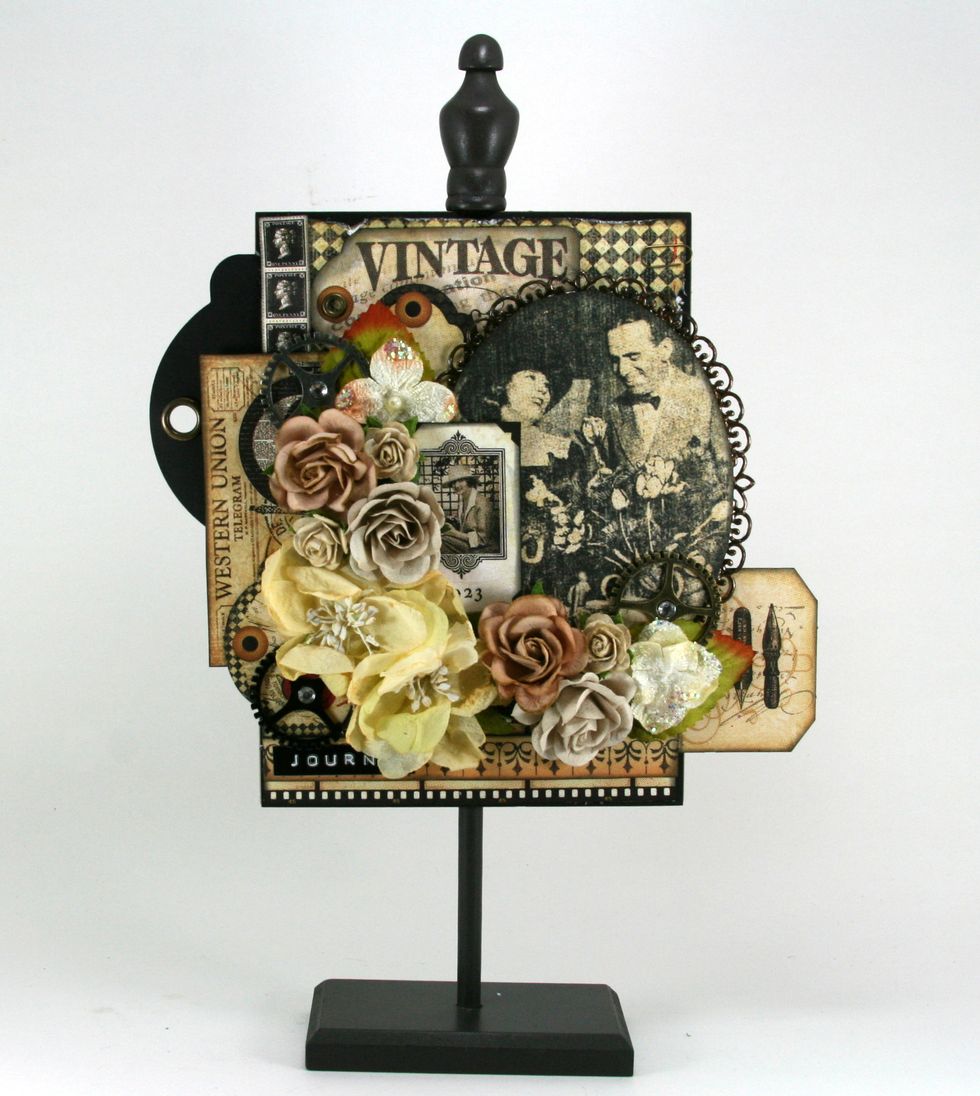 Start filling in with smaller Wild Orchid Craft Roses.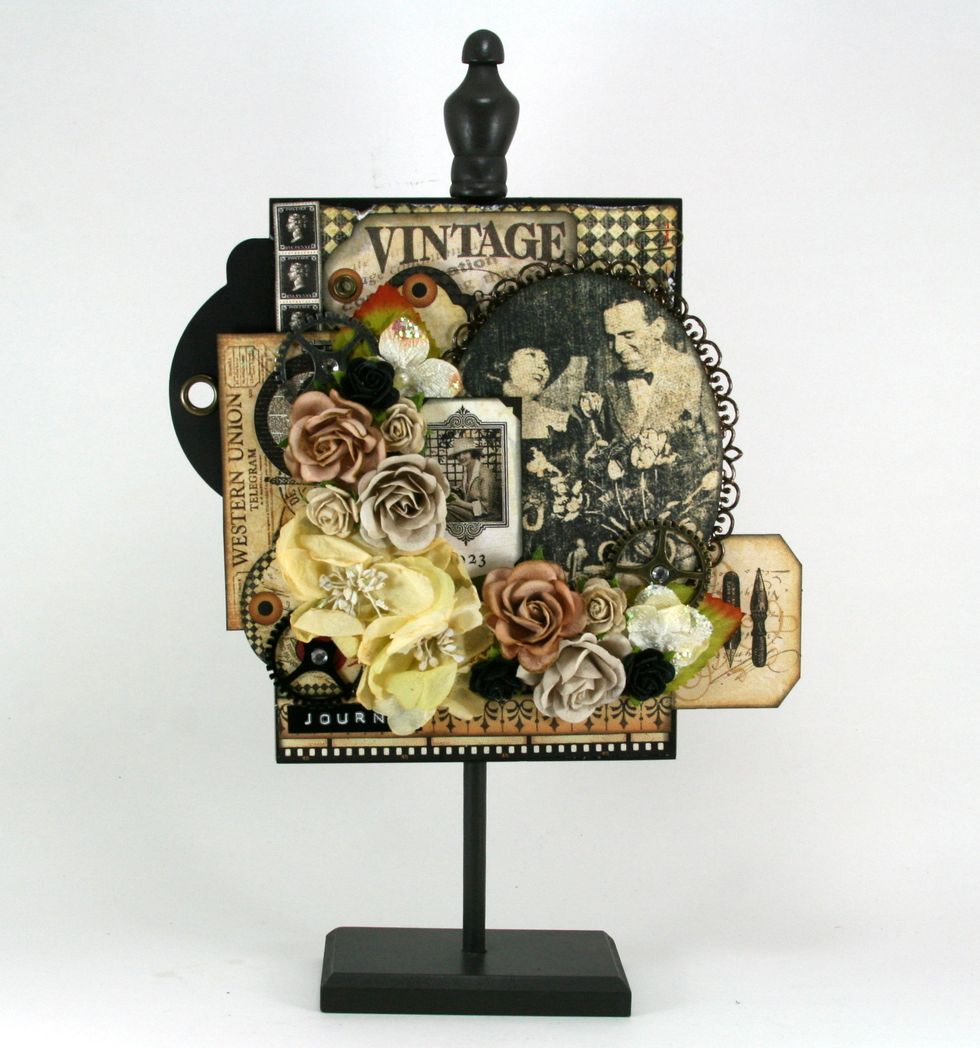 Include a few small black roses to anchor the light colors.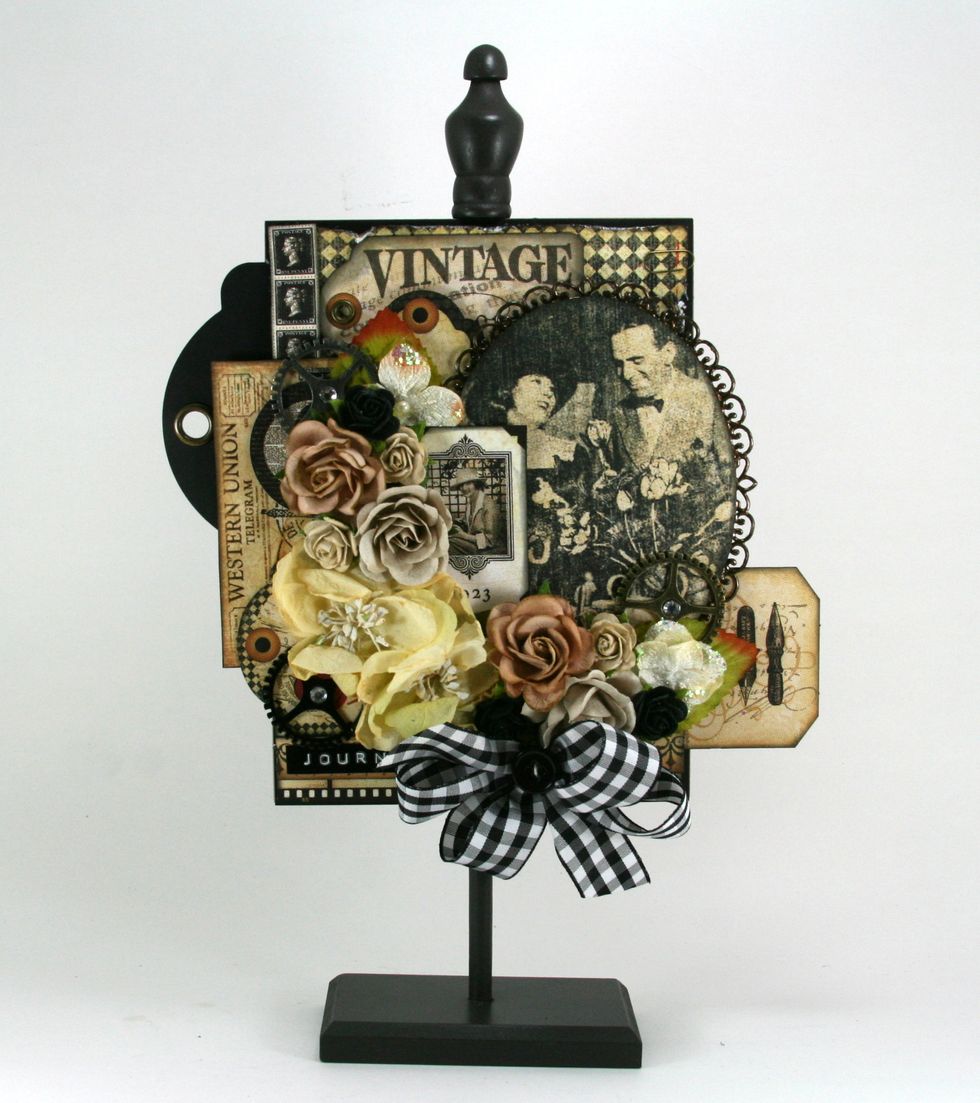 Make a generous loopy bow of Black Plaid Ribbon from Really Reasonable Ribbon and adhere to stand then finish off with small black button.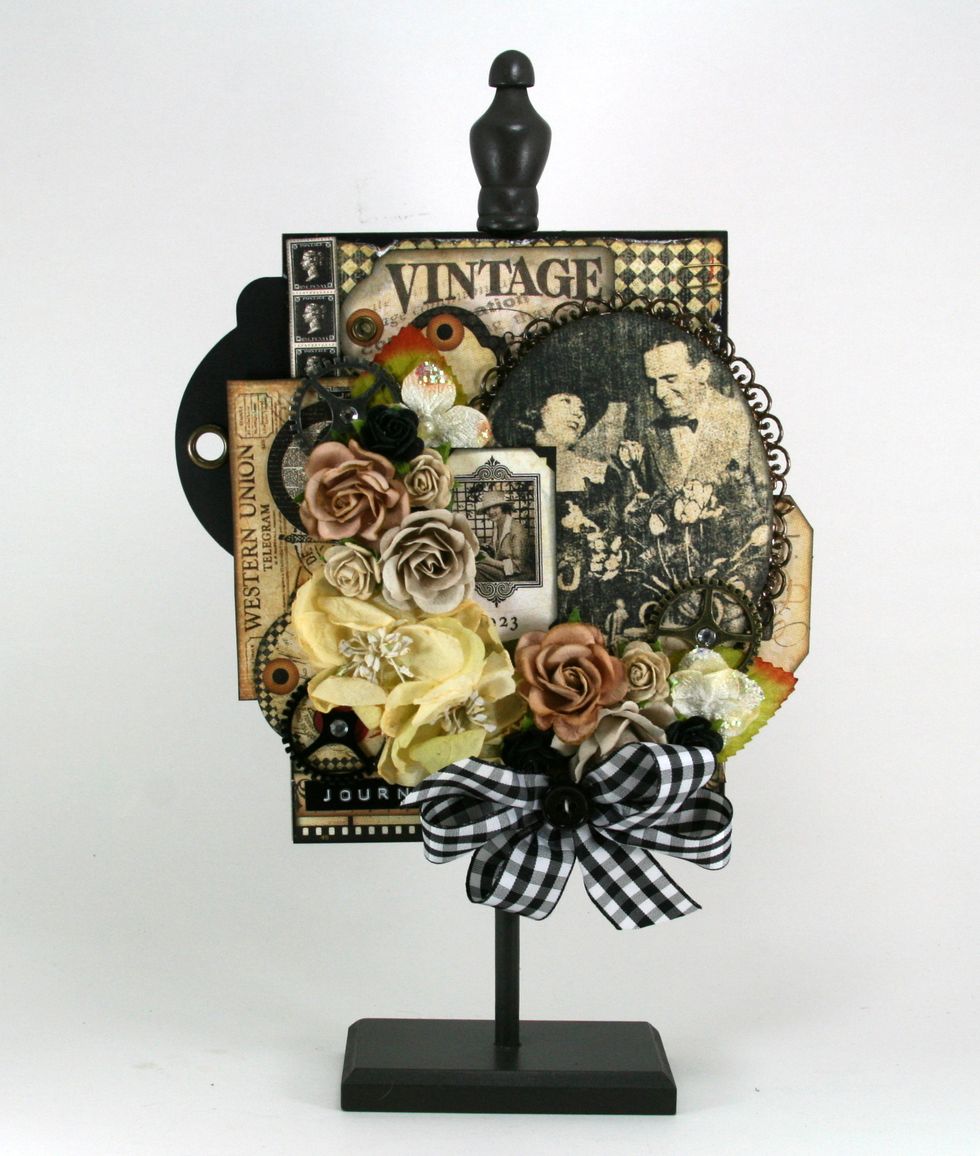 I decided after the arrangement was complete that the tag was sticking out more than I liked so I clipped it off and set it in a little more. I'm happy now that it doesn't offset the frame.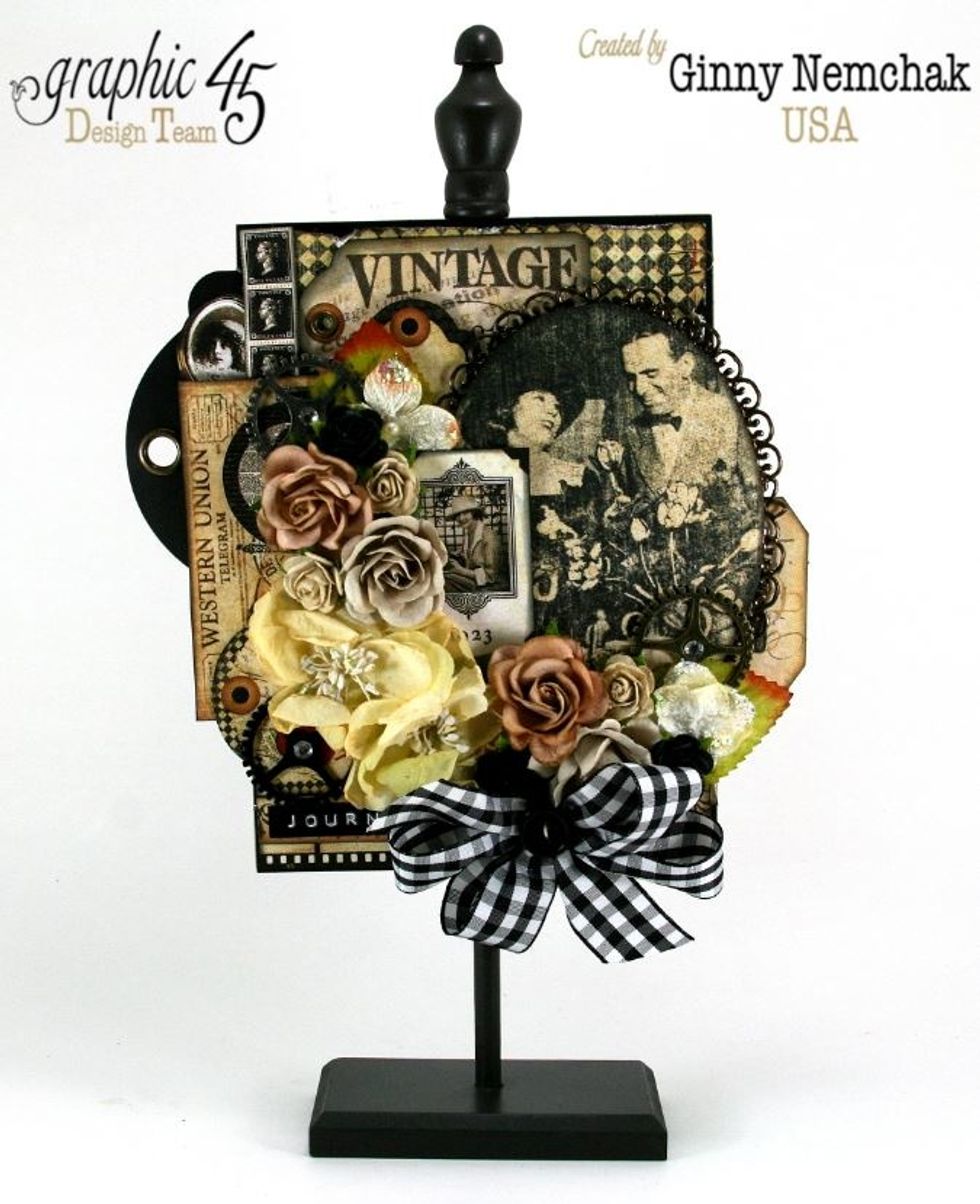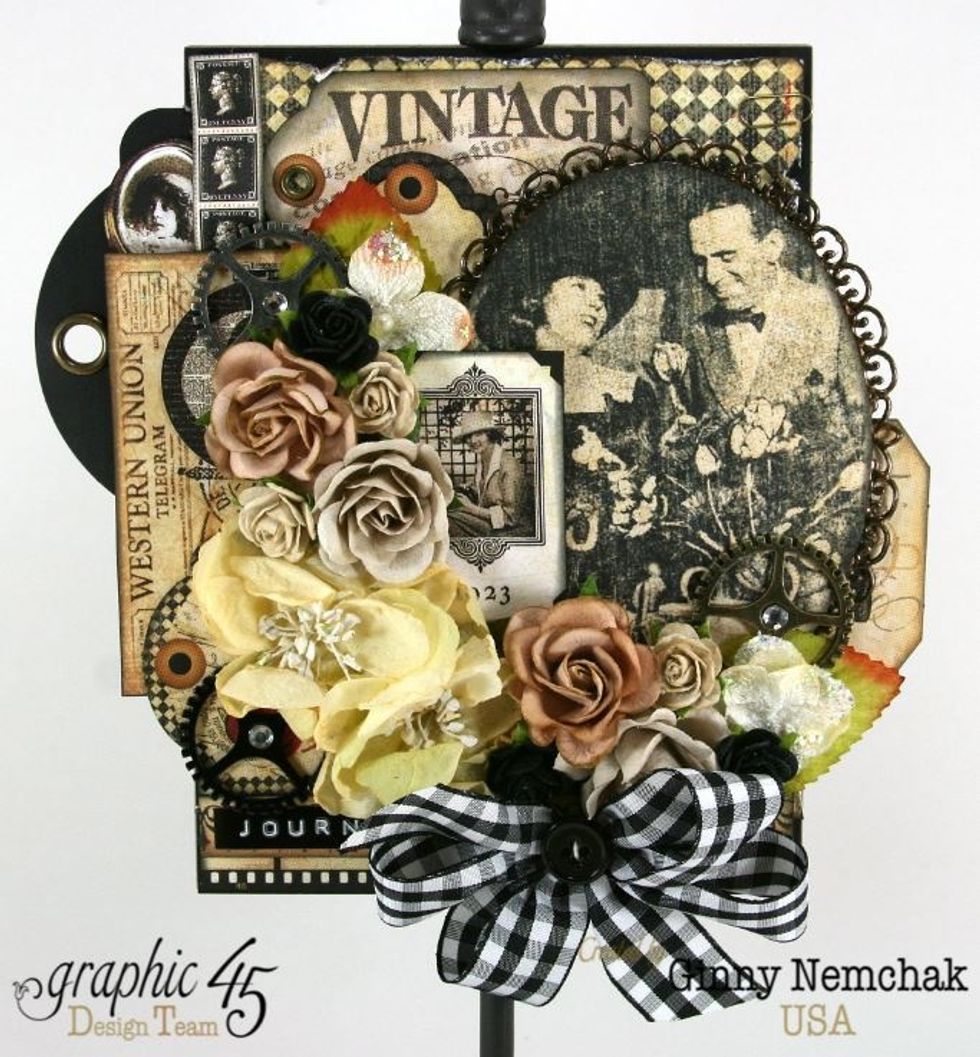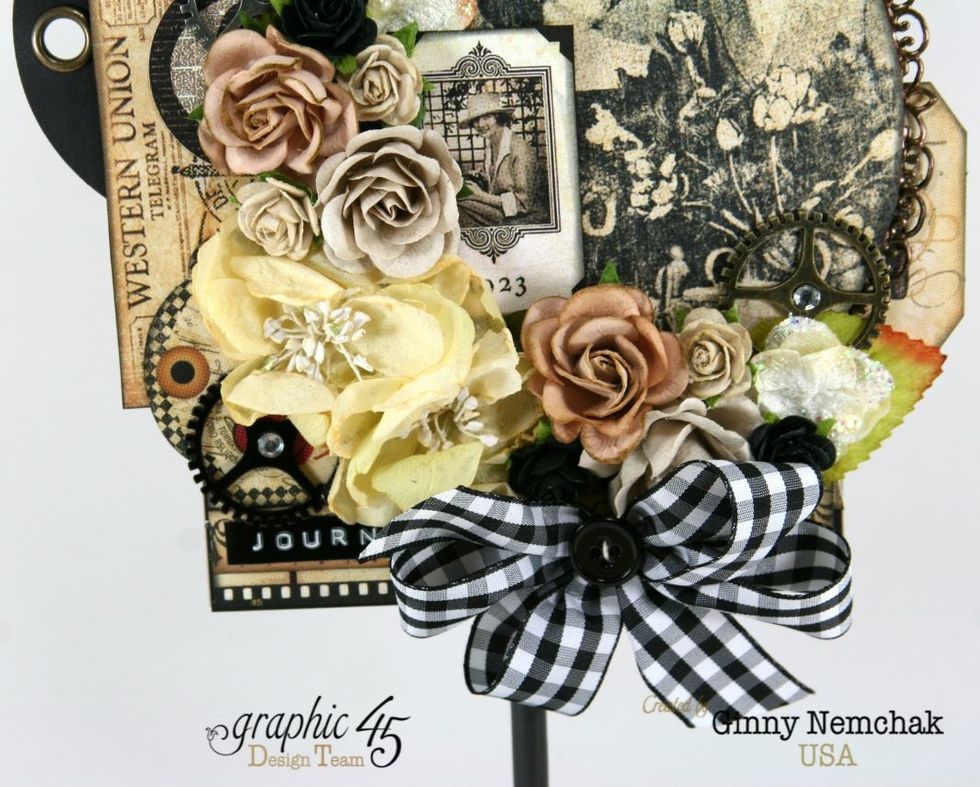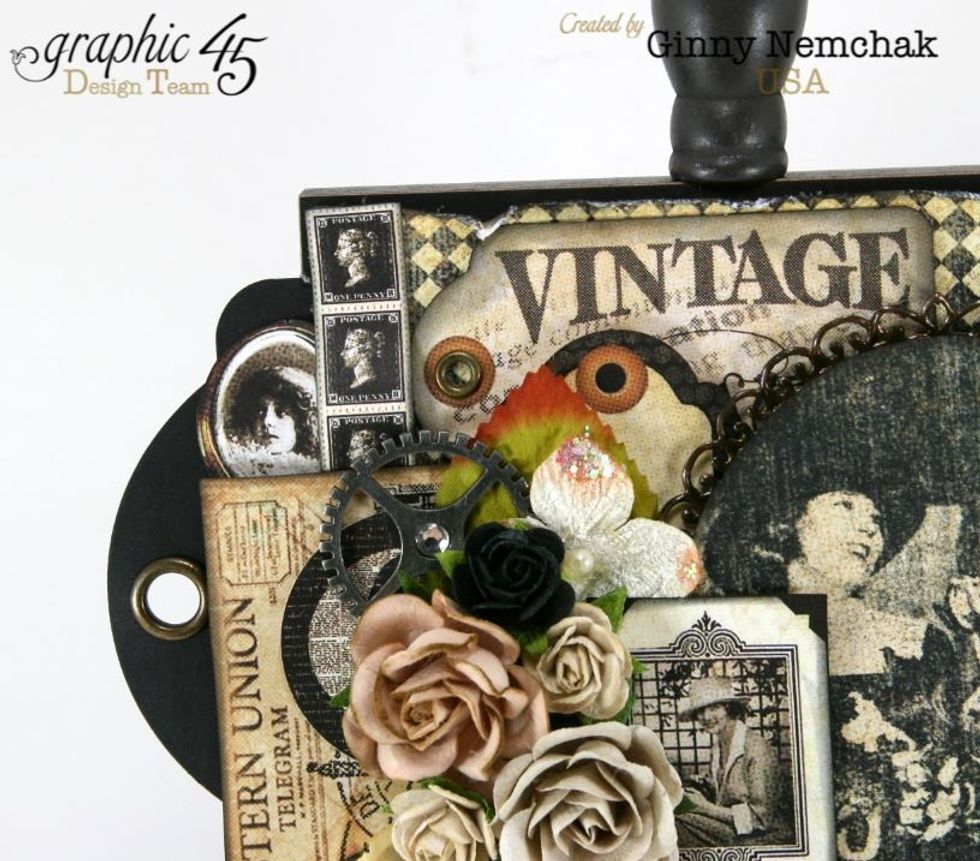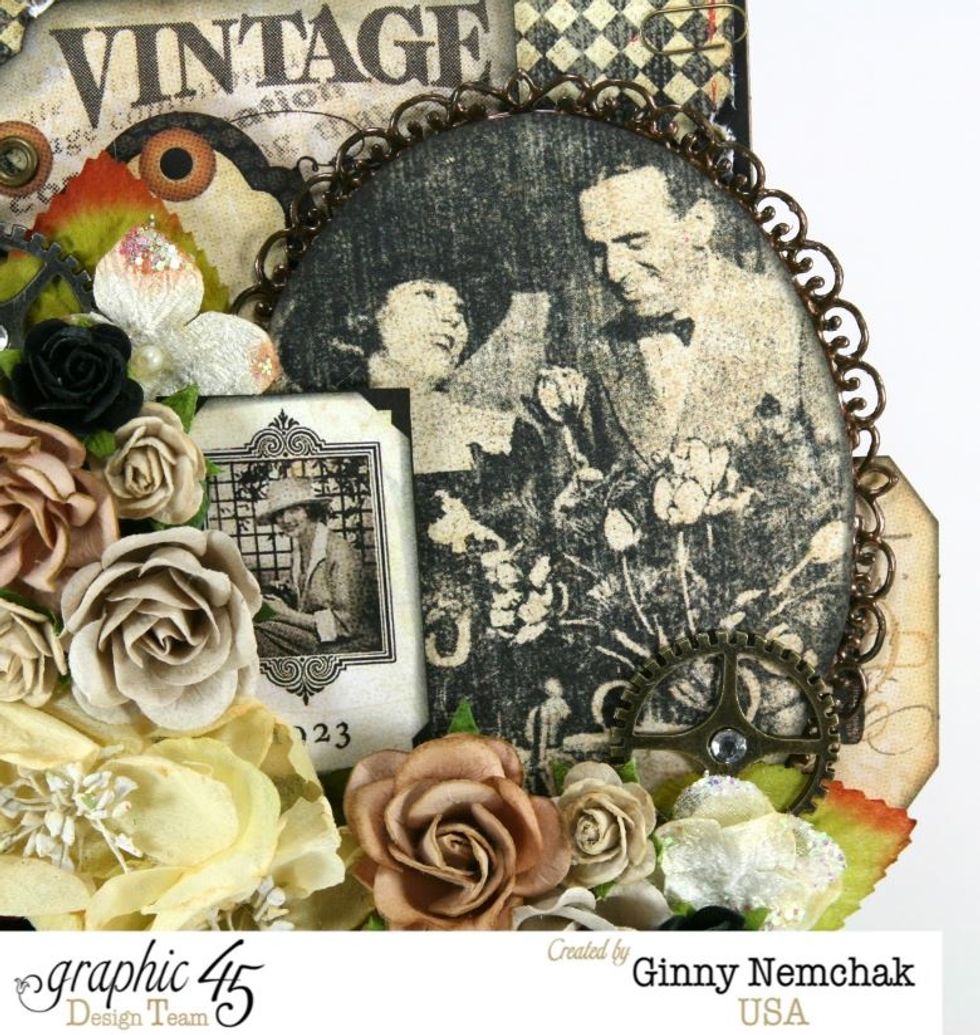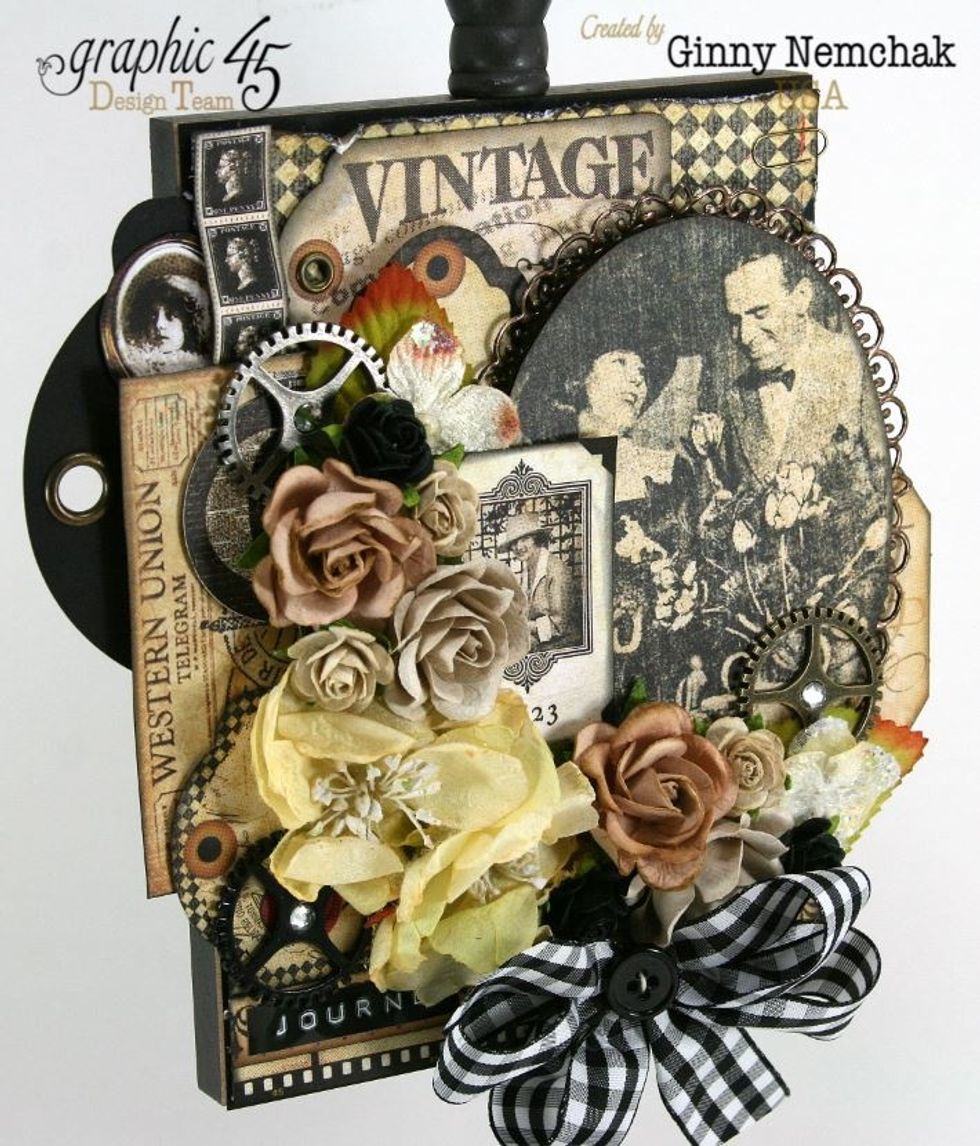 G45 Communique~Photogenic
G45 Communique~Communique Tags
G45 Communique~Society Page
G45 Communique~Communique
G45 Communique~Postage
G45 Staples~Medium Black Tag Album
Tim Holtz~Mini Clip
Ranger Distress Ink~Black Soot
Ranger Liquid Pearls~Dark Chocolate
Really Reasonable Ribbon Flowers
Really Reasonable Ribbon Ribbon trim
Petaloo Flowers
Spellbinders Nestabilities~Elegant Ovals
Ready to finish stand display
Dymo Label Maker and Black Tape
Black Buttons
Art-C Gears