Take your comic books and cut the pictures out in strips. Leave a small amount of white outside the pictures like a frame.
Notice how I placed the larger images in the finished collage.
Start covering your canvas with glue in small sections. Next, place the comic book strips on the sections with the glue. (I repurposed a "Corks and Canvas" painting)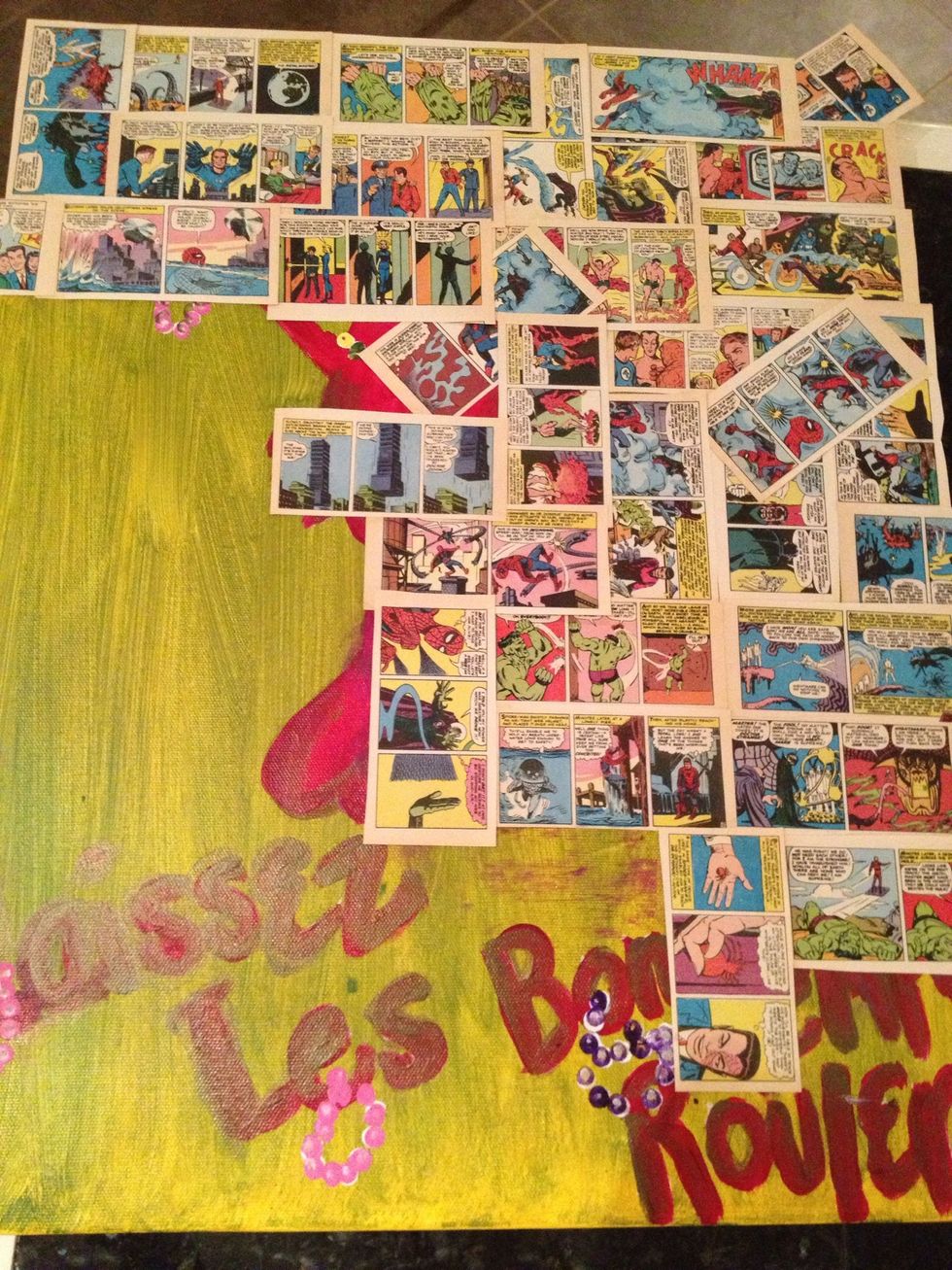 You can lay them horizontal, vertical or diagonal.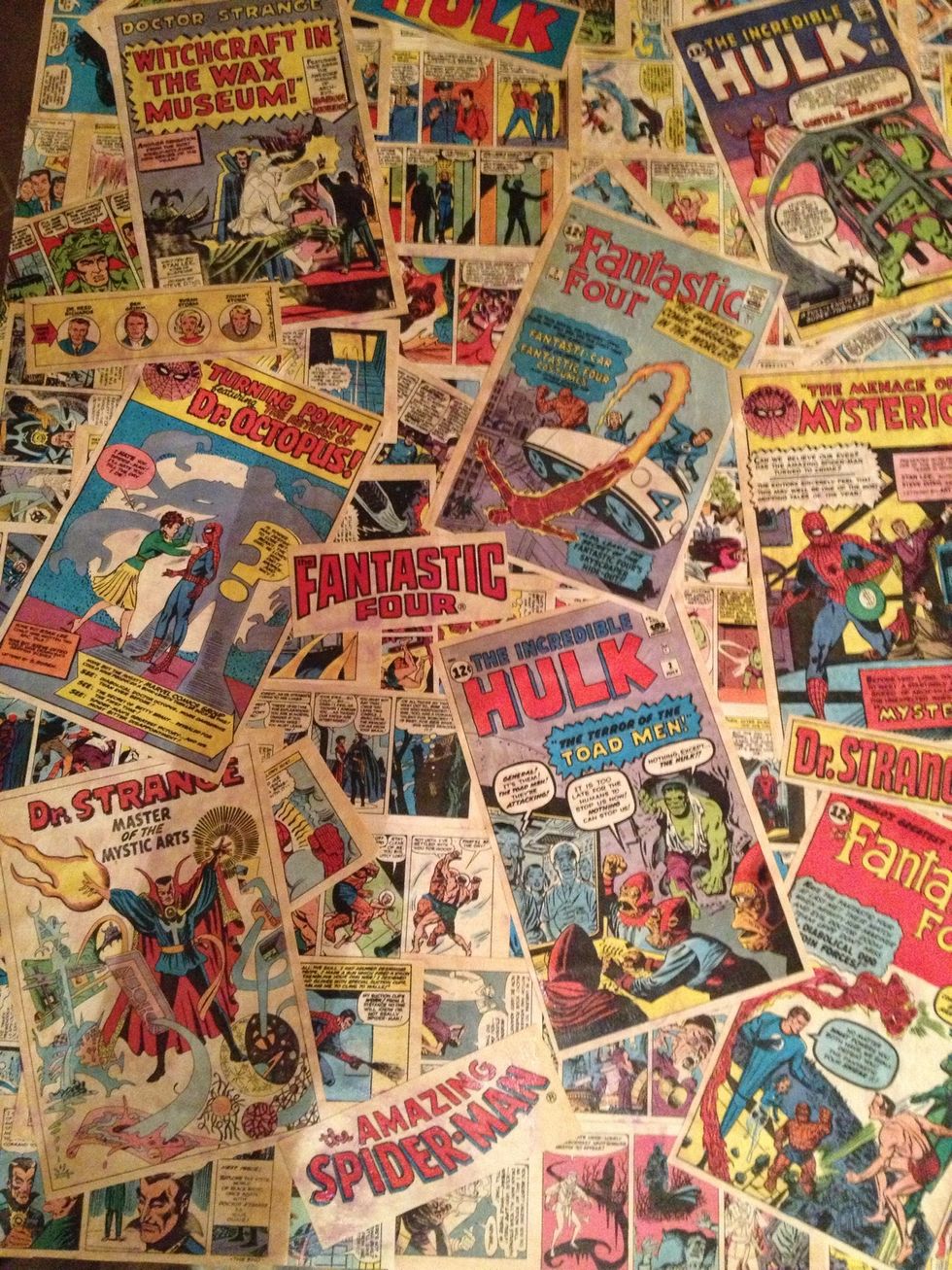 I recommend using the smaller pictures for your base layer and larger ones to finish the collage.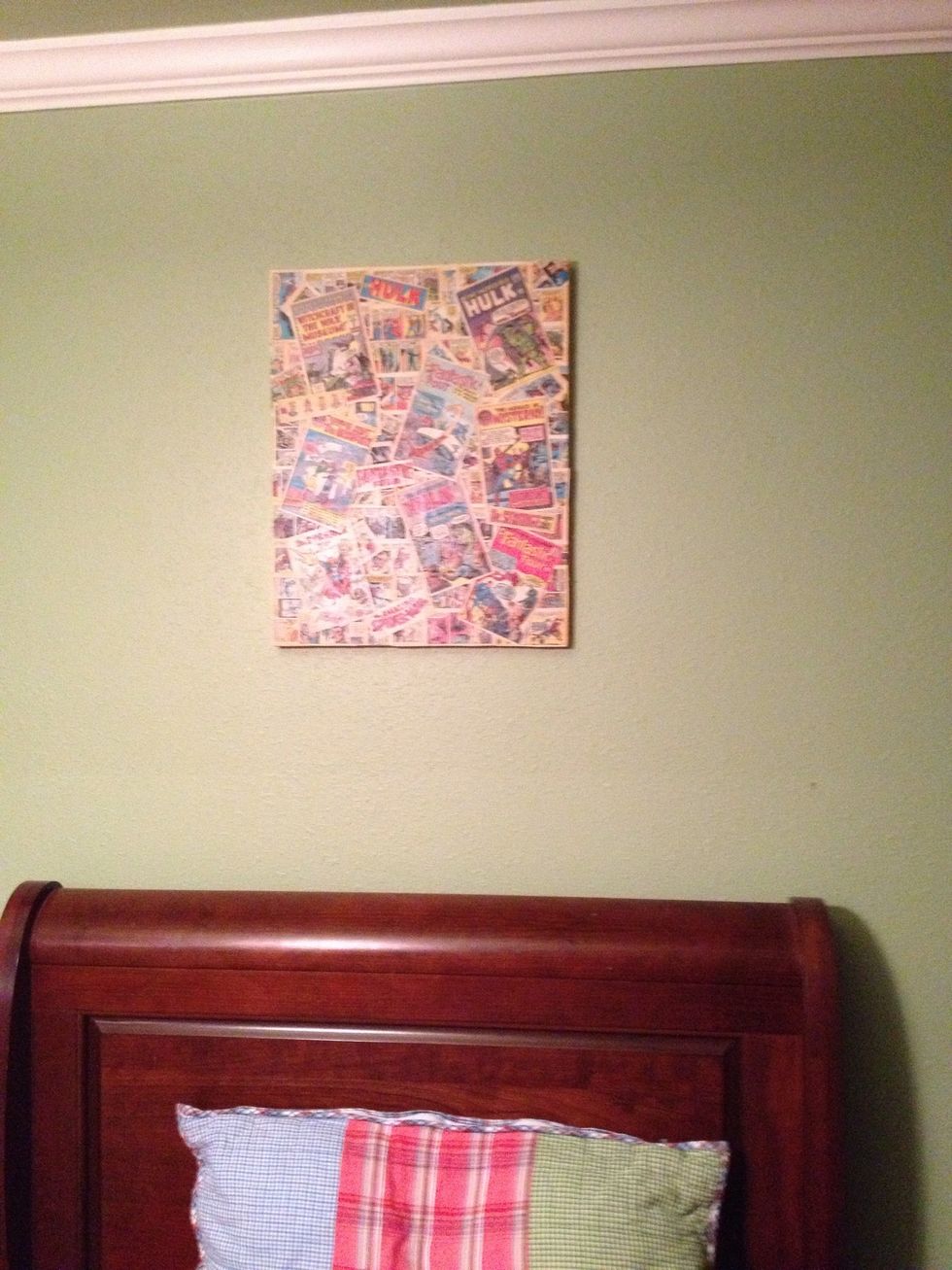 Hang it up!!!
Comic Books
1.0 Glue Stick or Elmer's Glue
1.0 Canvas
1.0 Scissors