Here is a super comfy way to fill a nook space. I use mine to relax!
17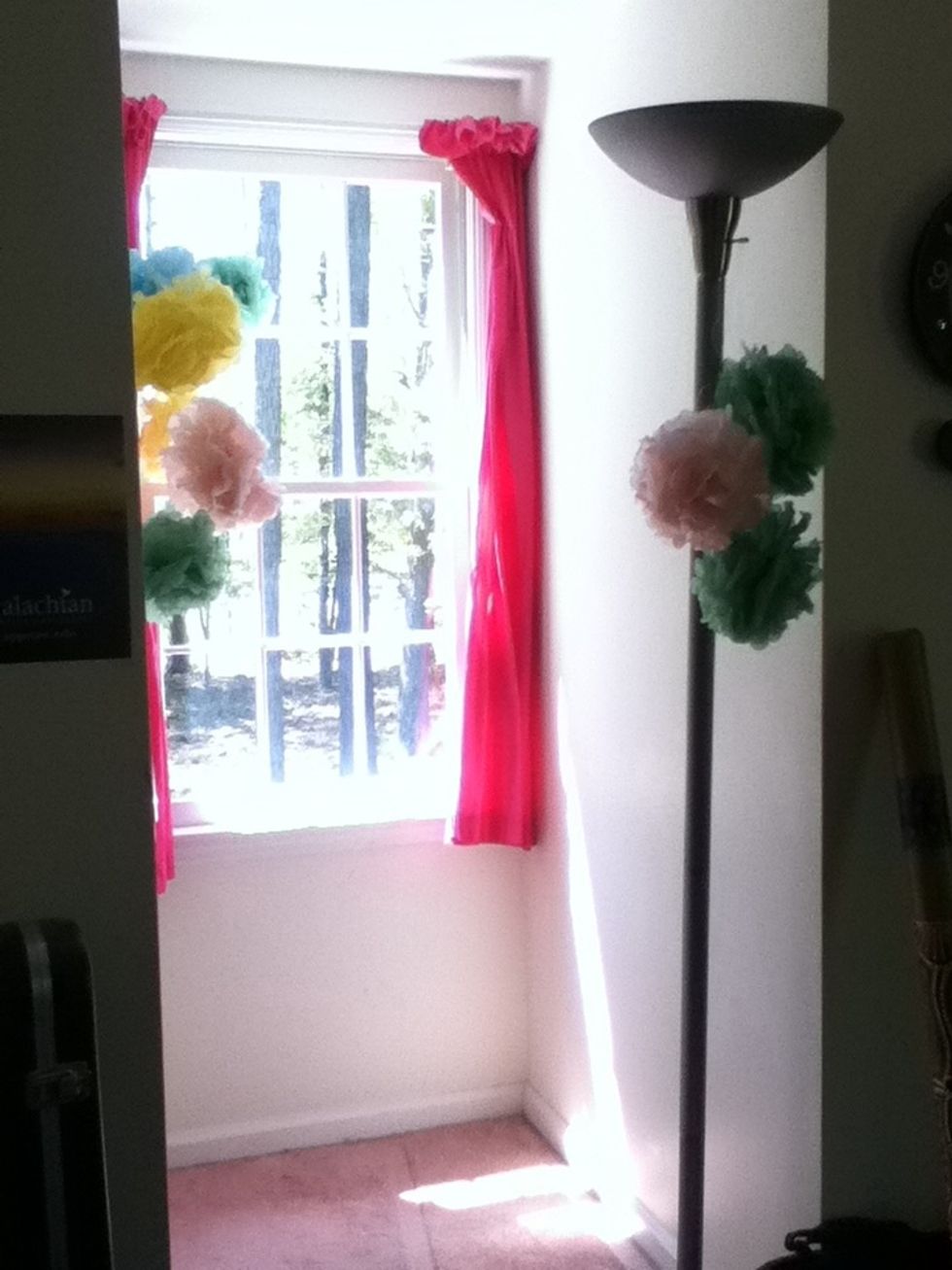 Start with a nook space. I already have a floor lamp and poofy things hanging down.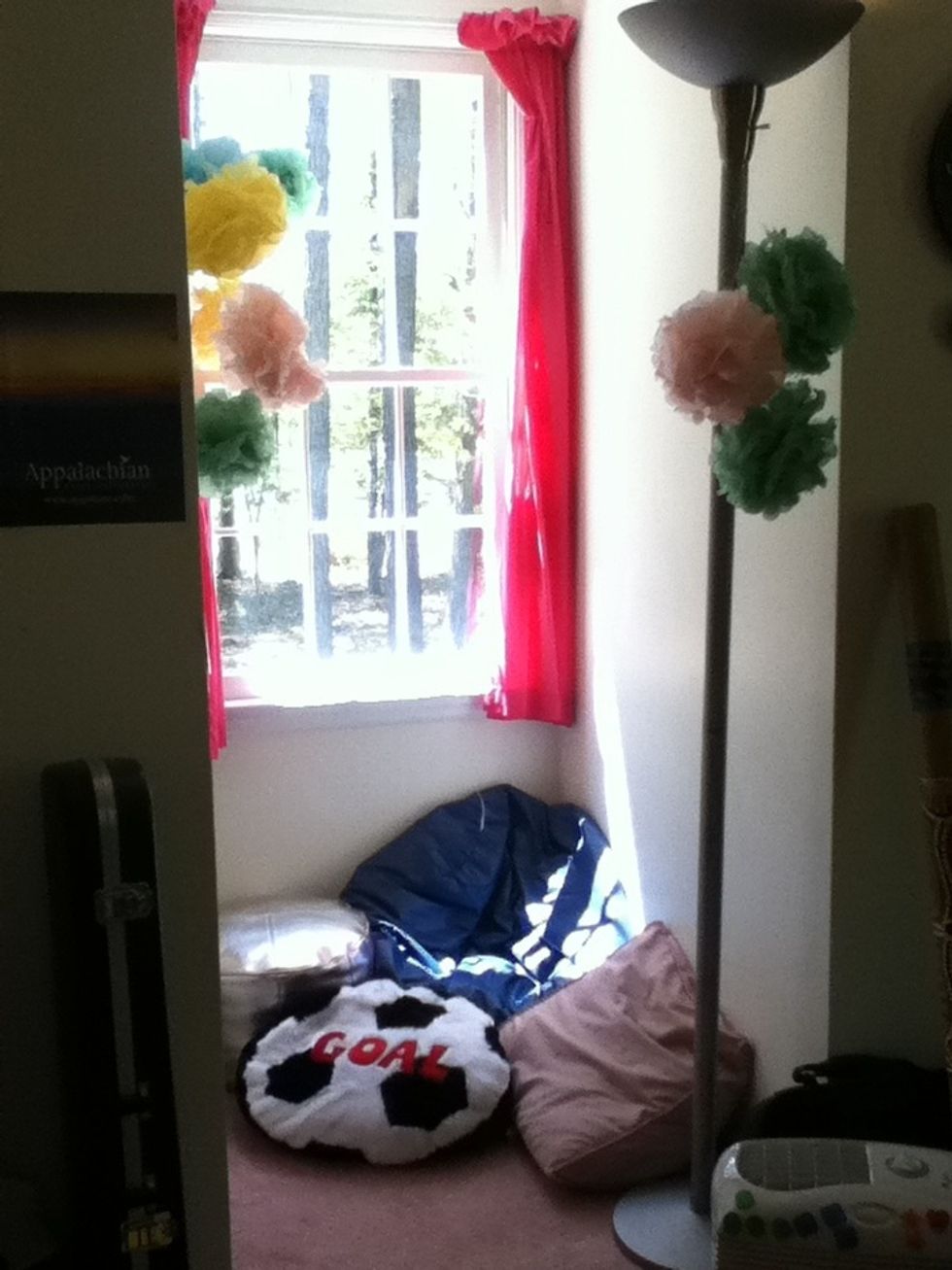 Add the large pillows. I have a beanbag chair and some floor pillows.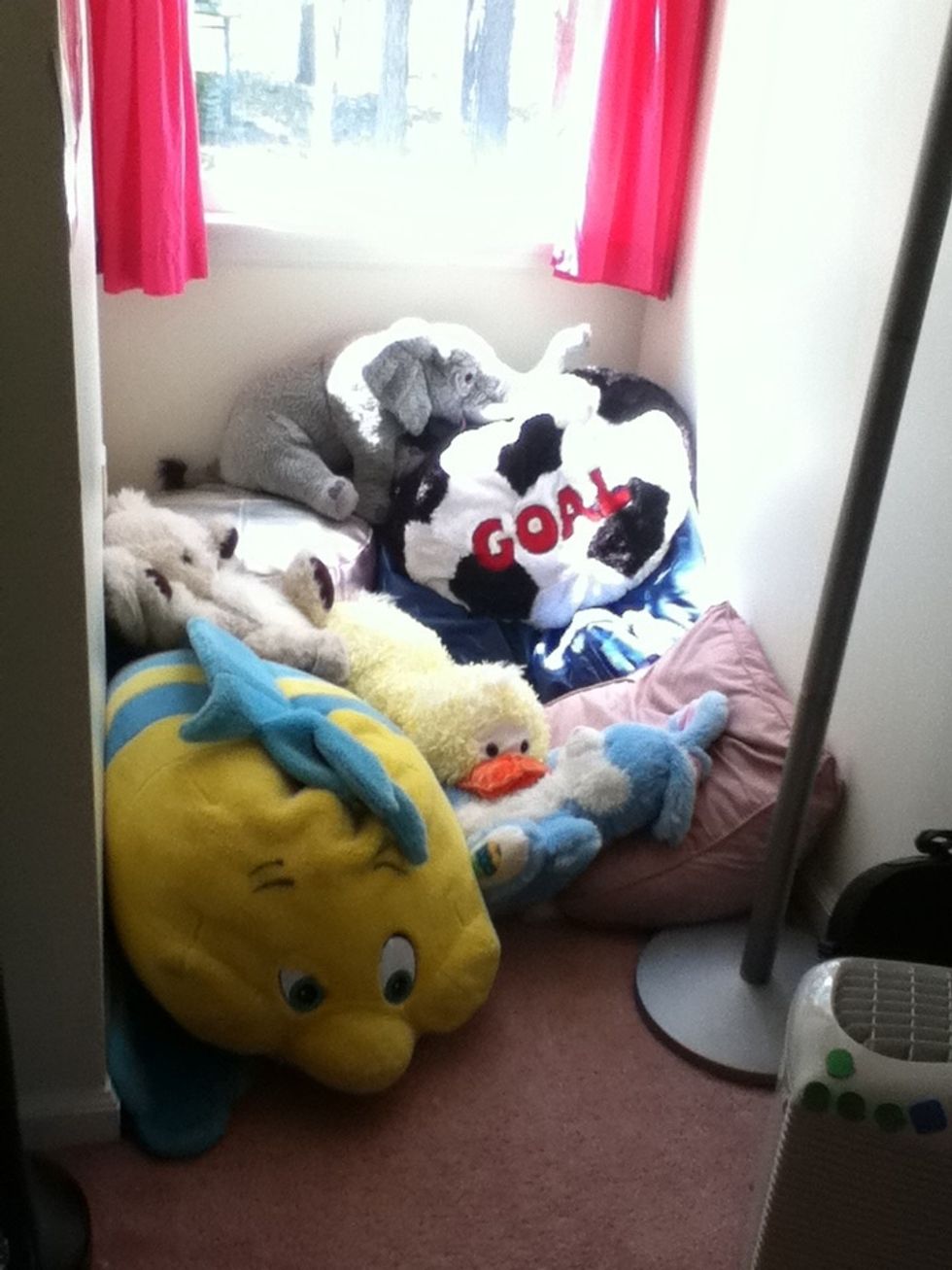 Add some large, stuffed animals. Most of my stuffed animals have meaning to me- they were mine when I was young.
Add small pillows and small stuffed animals. Make sure to test out the space while you decorate! I made mine to where I could lay comfortably.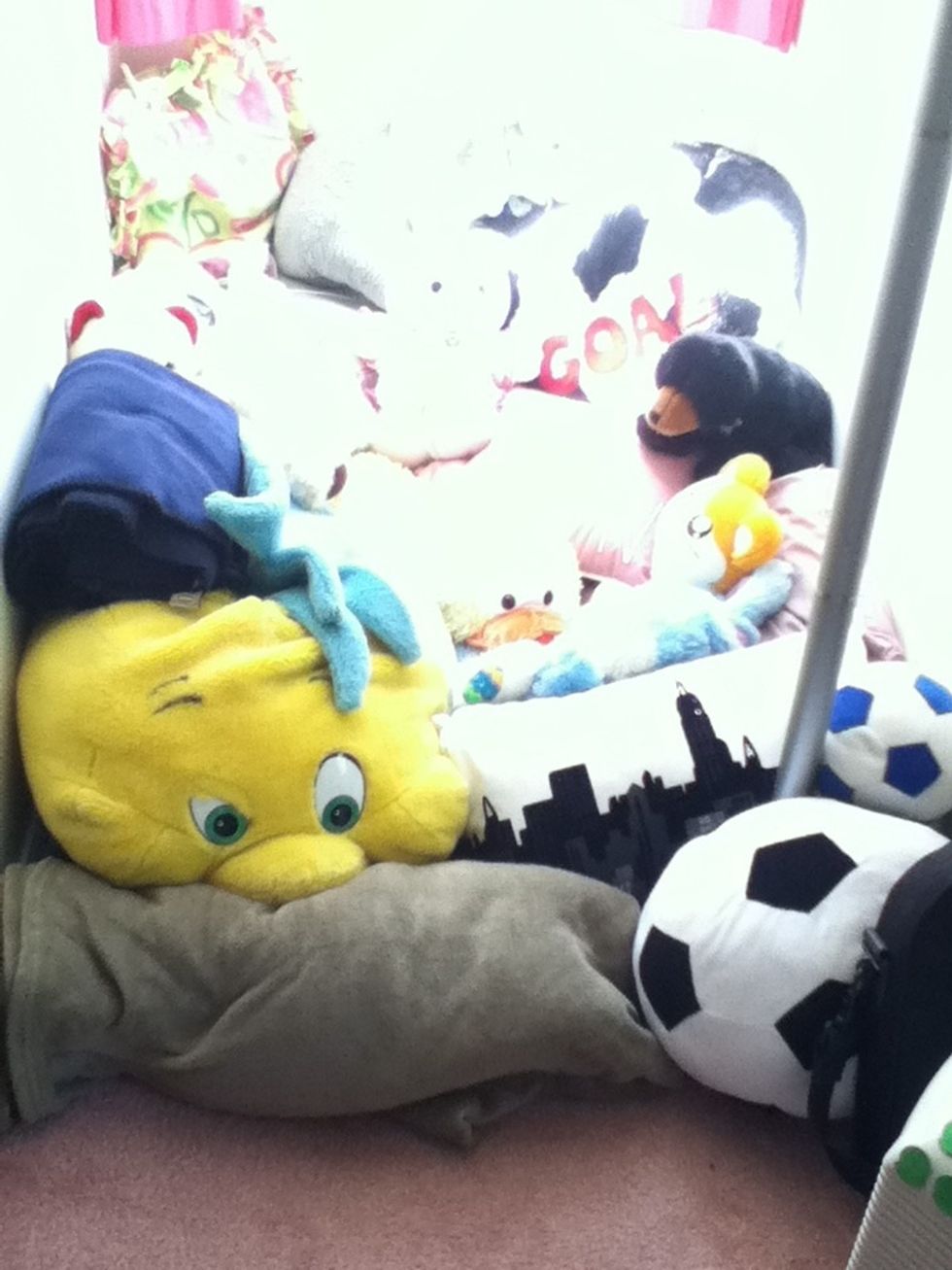 Have a blanket or two and/or a Snuggie close by.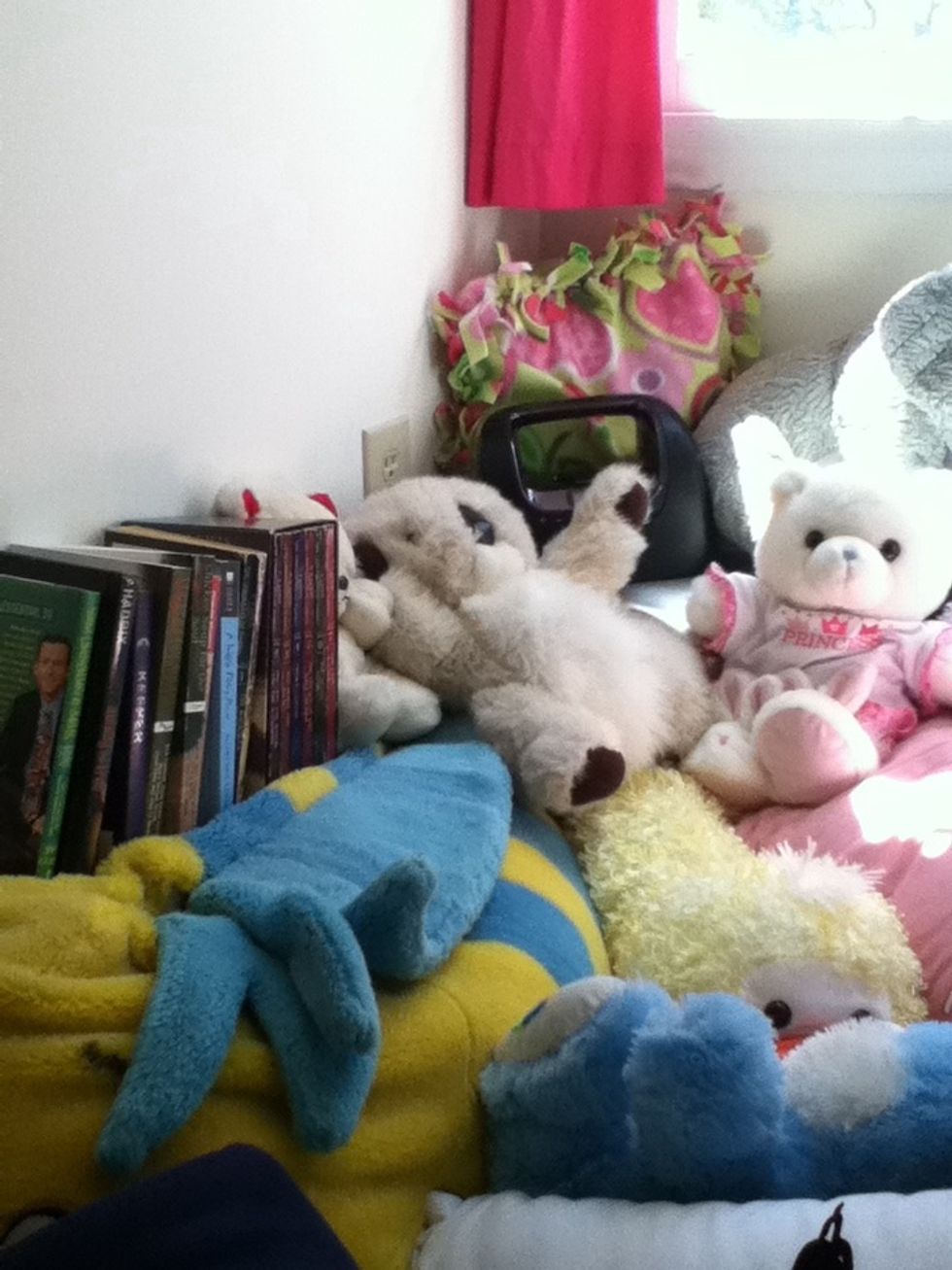 Add extras! If you're a handyman, you could put a bookshelf in the nook. I just put a little radio/iPod dock & some favorite books nearby.
A cozy nook!
Nook (a little space in a room)
Large pillows (beanbag chairs, floor pillows, etc)
Throw/small pillows
Large & small stuffed toys
Lamp (optional)
One or two blankets/Snuggie
Extras (see slide 6)