Create a Colorful Spring Canvas With Artanthology.
4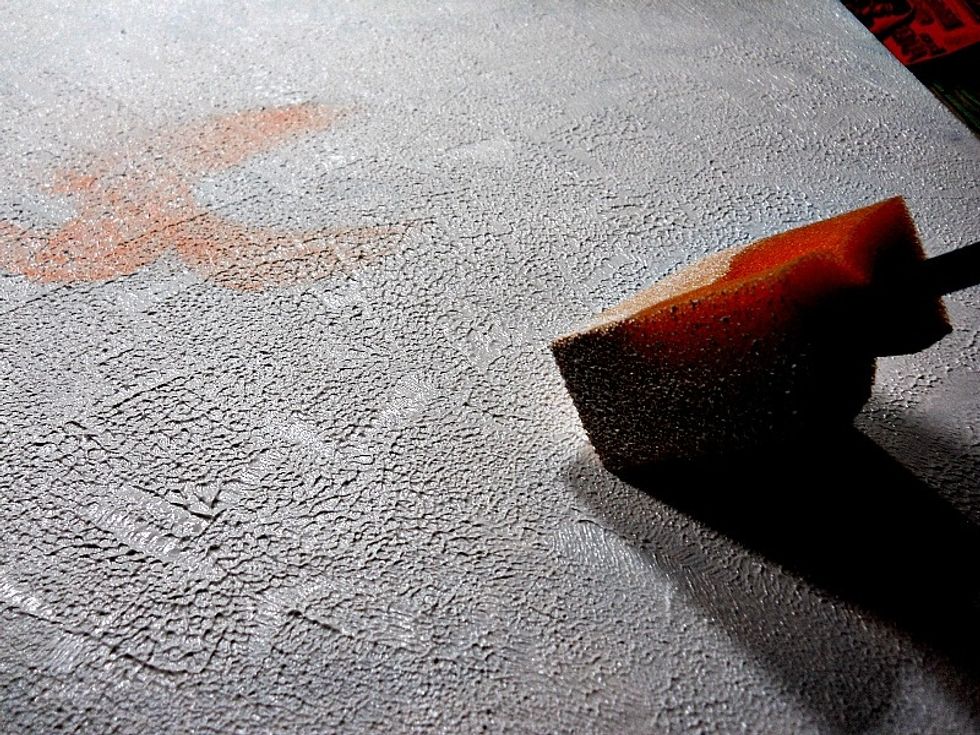 Use a sponge to apply a thick layer of Art anthology Gesso to a canvas.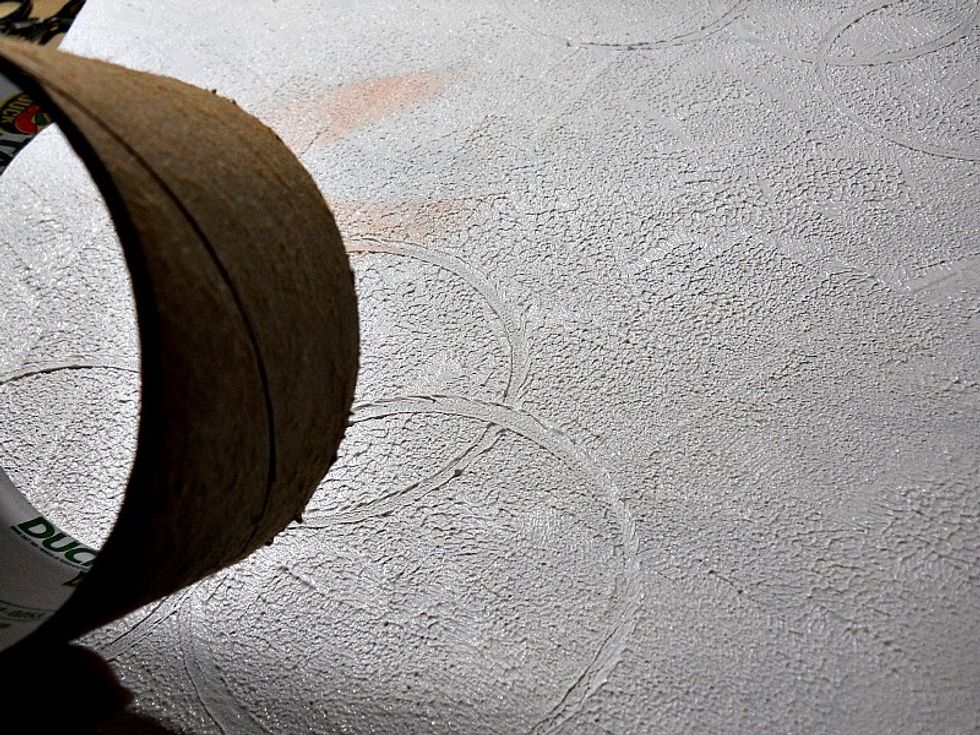 Use something round to embed circle shapes into the wet gesso. I use an empty tape roller.
Use the Princeton Catalyst tool 30 B-05 to make designs in the wet gesso.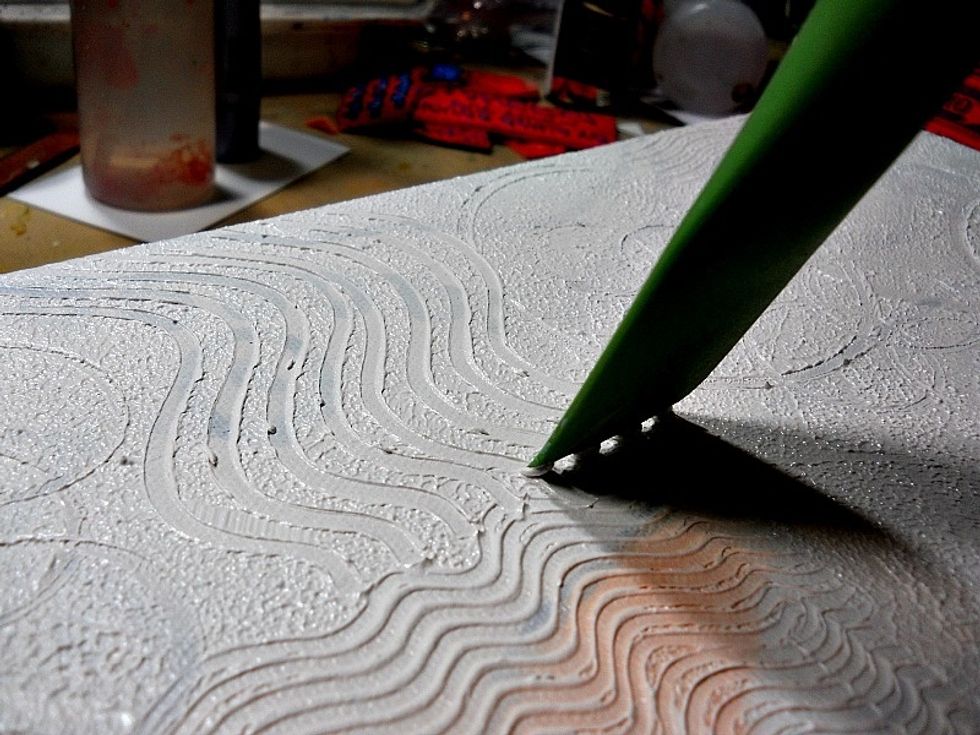 Use the Princeton Catalyst tool 30 B-03 tool to make more designs in the wet gesso. Then dry the gesso with a heat tool.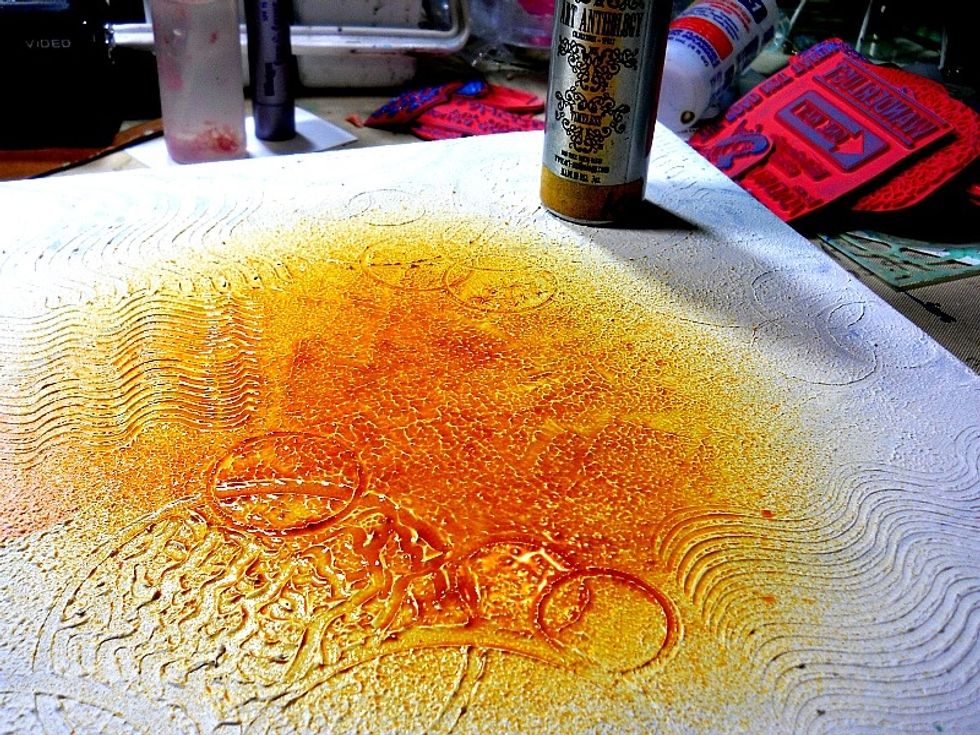 Spray a good layer of Art anthology colorations "Timeless" on the gesso, then dry with a heat tool.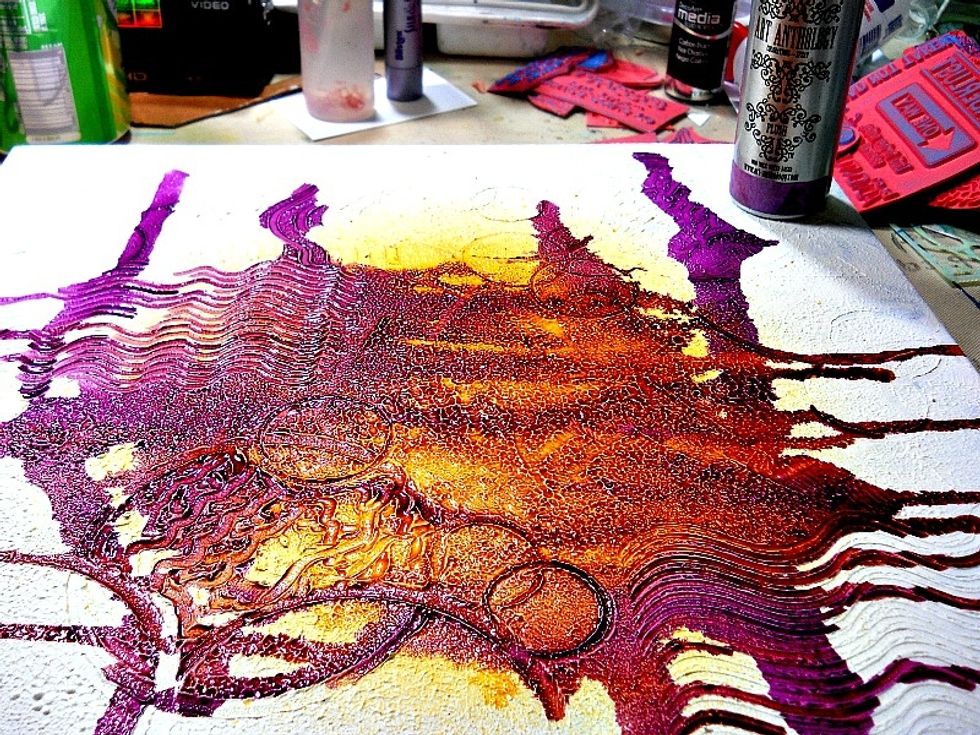 Spray Art anthology colorations "Plush" onto the canvas and allow it too run and move along the canvas. Dry this layer with a heat tool now.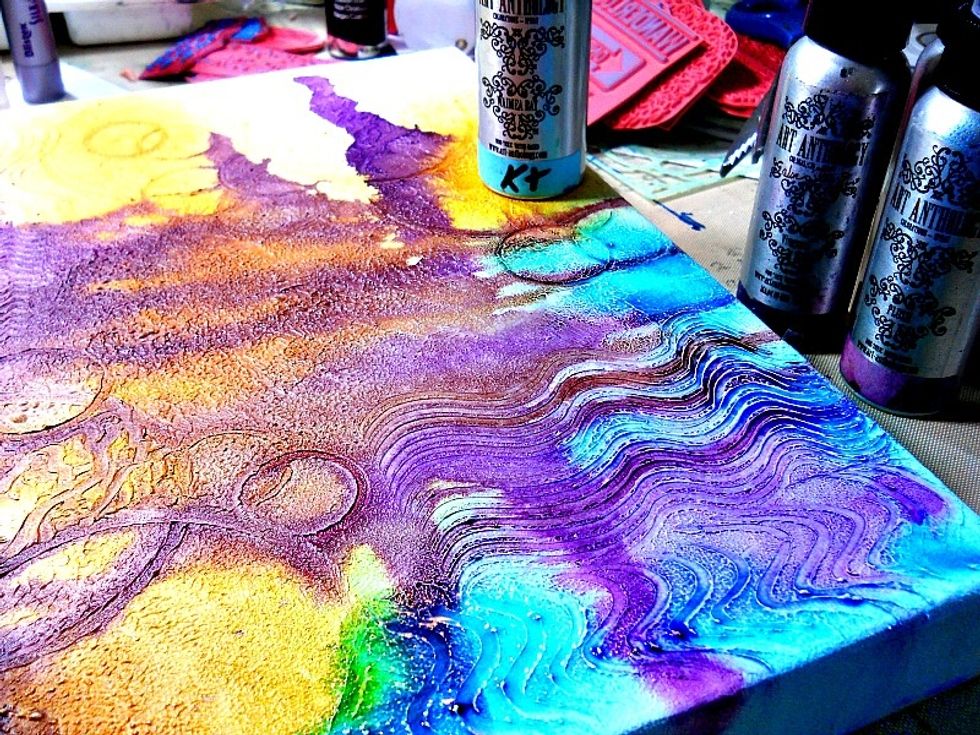 spray Art anthology colorations "Waimea bay" onto the edges of the canvas. Dry with a heat tool. the great thing about these colors is that if you dry between layers, the colors stay true.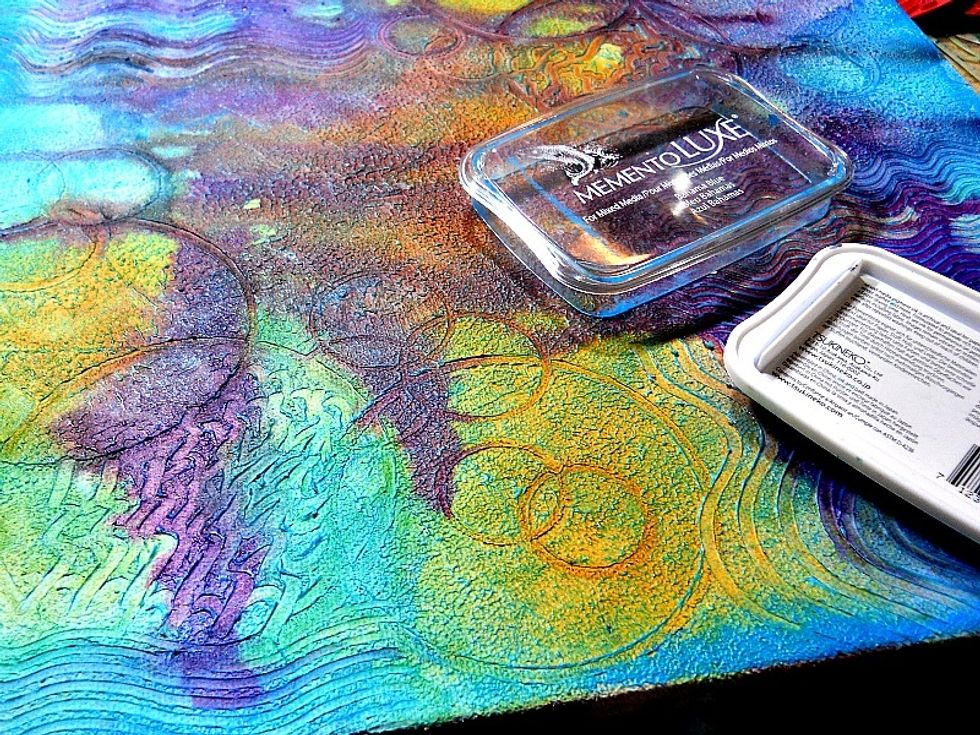 After all colors have dried completely, use a tsukineko memento luxe ink pad in "Bahama blue" to rub over the raised edges to make them pop.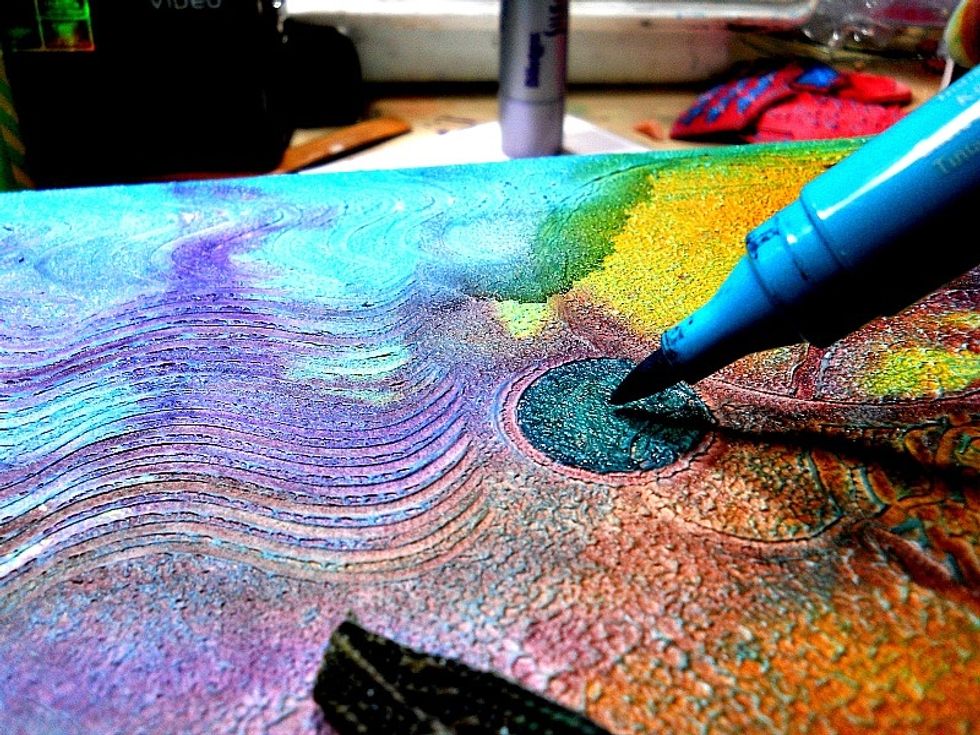 Use a Faber castell Big brush pen in "Colbalt green" to color in some of the circles.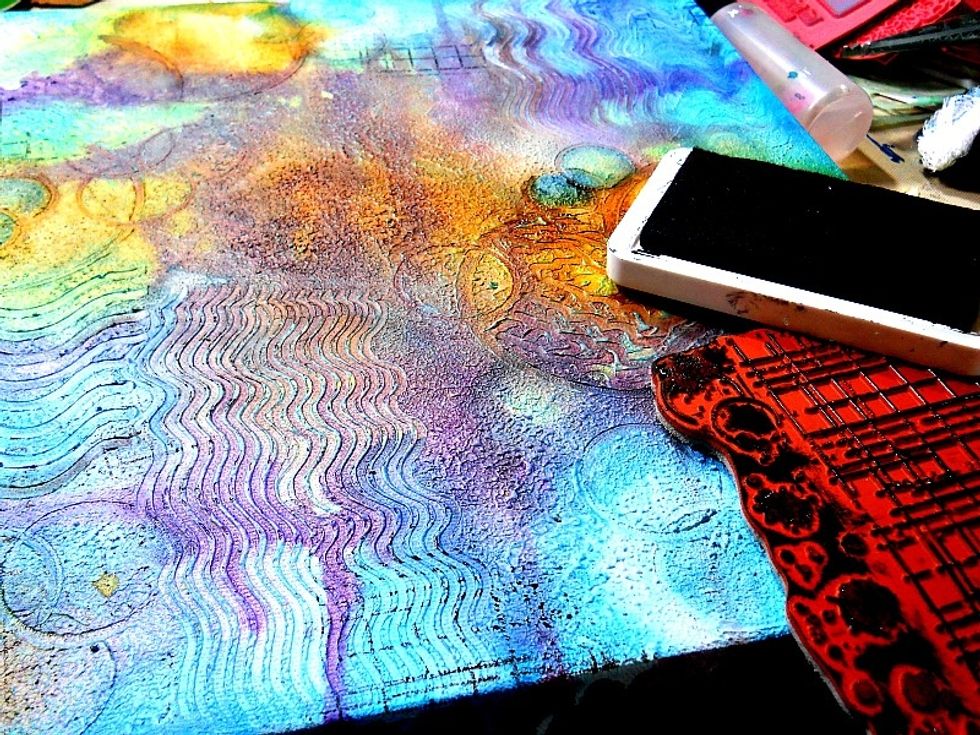 Use a Tsukineko Memento luxe ink pad in "tuxedo black" to stamp random images onto the background. I used a stamp from Indigoblu called "Ledger background".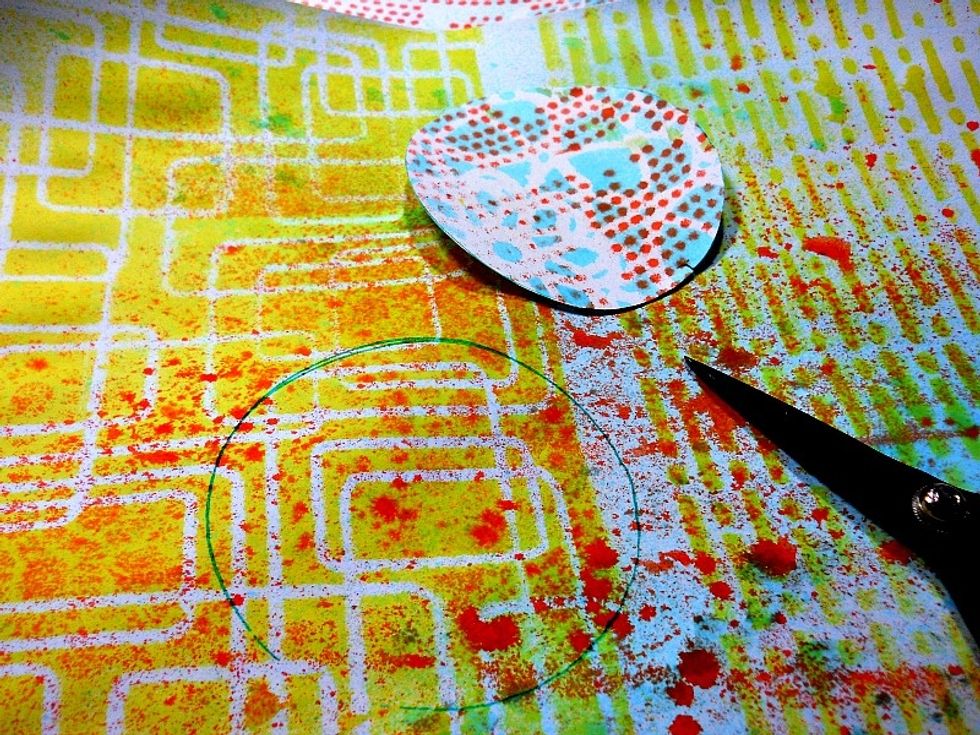 Use several art anthology stencils and colorations sprays on white cardstock, then cut circles out.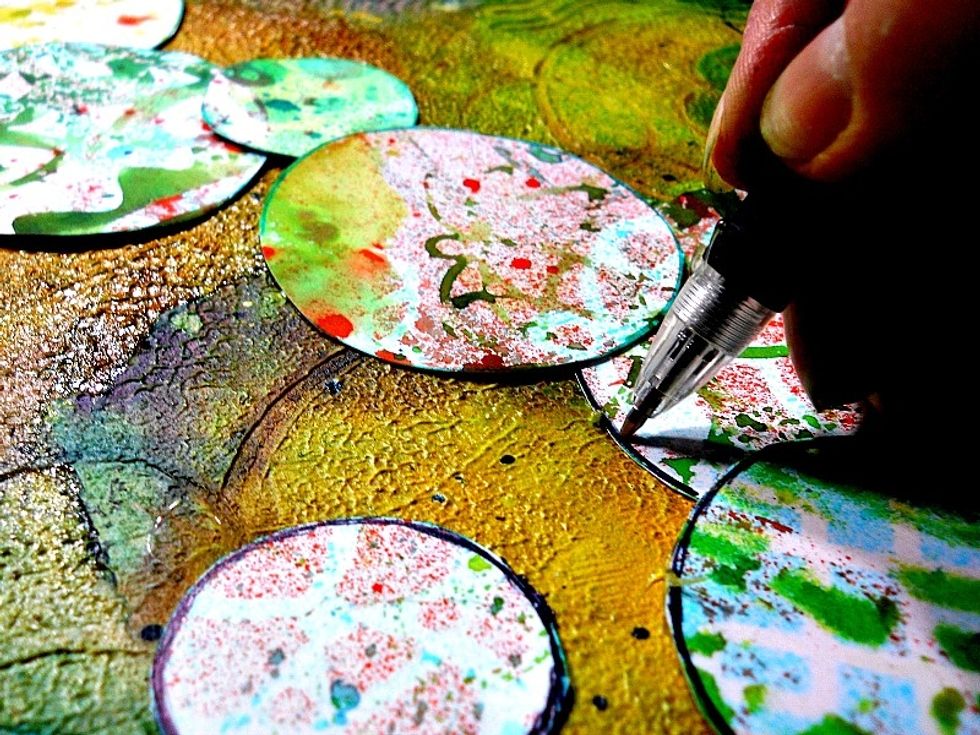 adhere the circles to the canvas then outline them with a black pen.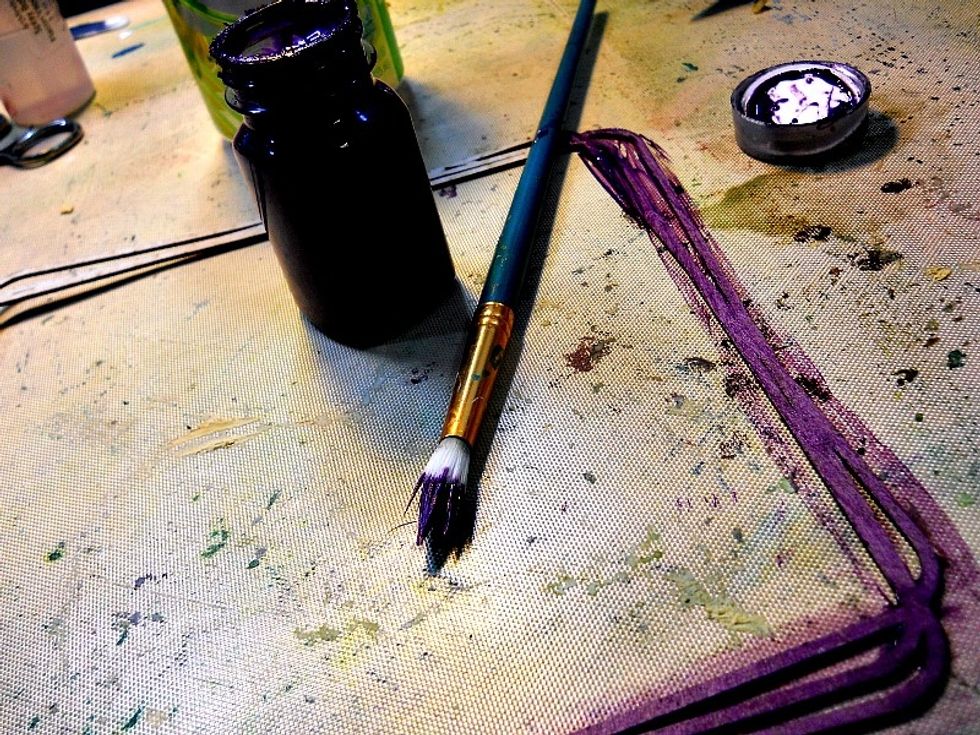 Use art anthology sorbet paints to paint the different chipboard pieces.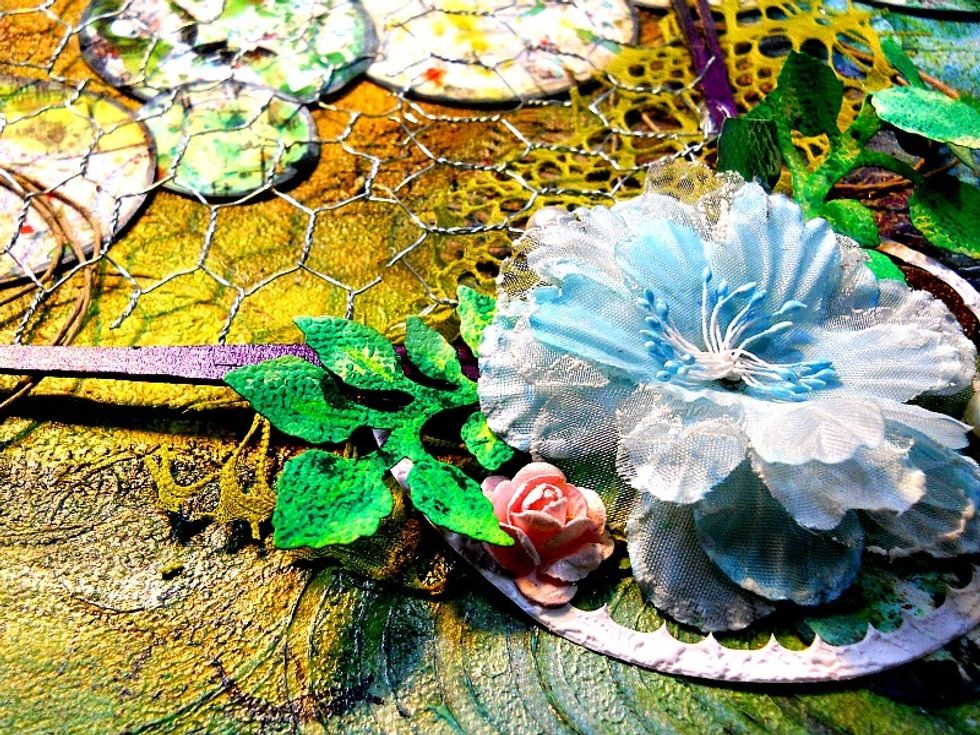 Add the chipboard shapes and the flowers to the canvas as shown. please visit my blog and leave me some love, Kristie Taylor http://kristietaylor.blogspot.com/
Art anthology colorations, Timeless
art anthology colorations Plush
art anthology colorations Waimea bay
Art anthology gesso
Tsukineko mememto luxe ink Bahama blue,tuxedoblack
Faber castell big brush pen cobalt green
Art Anthology
Art Anthology is a manufacturer of dimensional mediums.\n\nCome chat with us in our Facebook Group: Art Anthology Adventures in Art