Create a Colorful Mixed Media Canvas Using Minx
98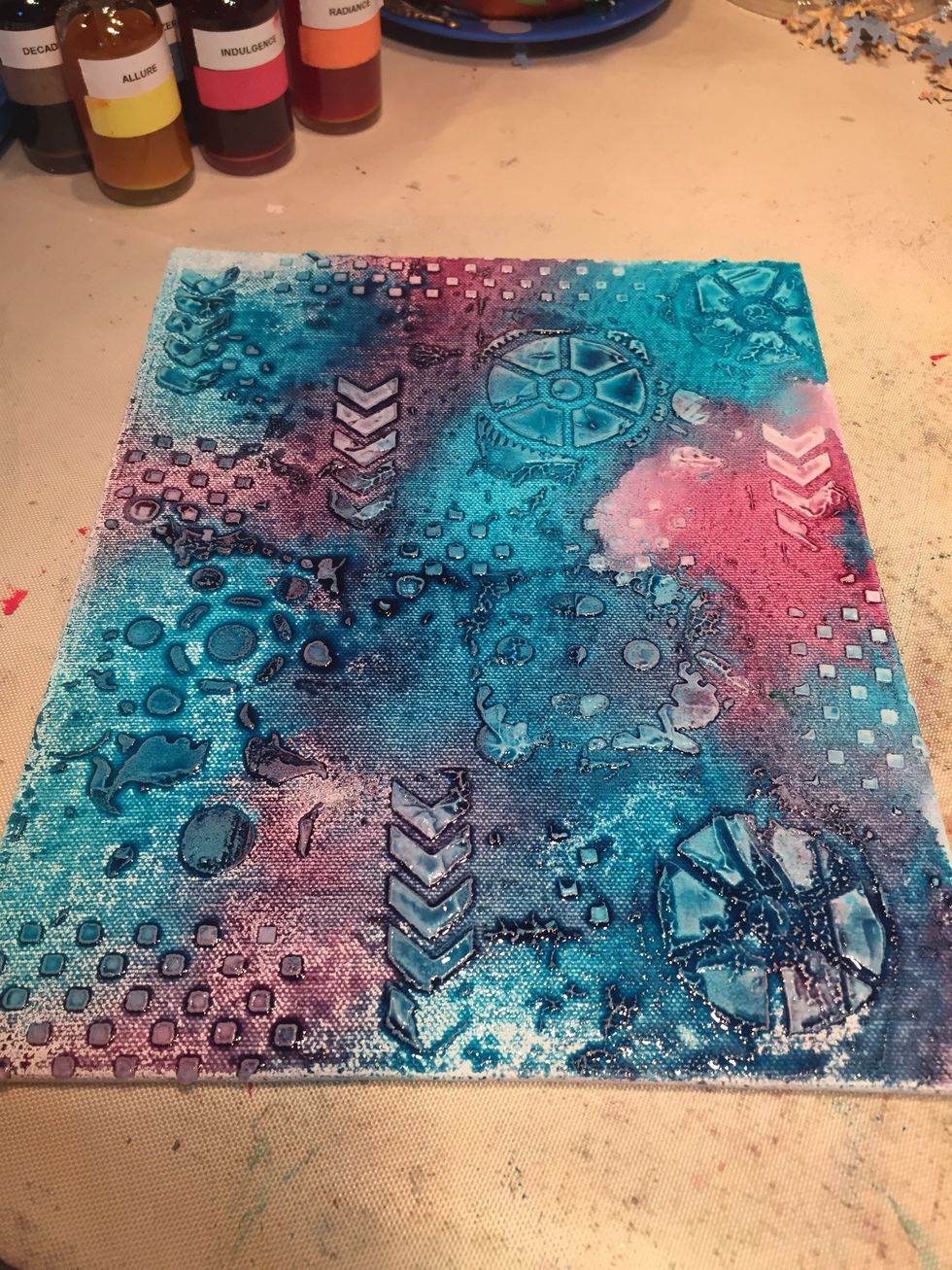 I got a little carried away & forgot the first photo. Take Mud & stencil it through sections of the Blocked, Tick Tock, & Mechanical stencils. When dry, spray with Peacock Feathers & Wild Orchid.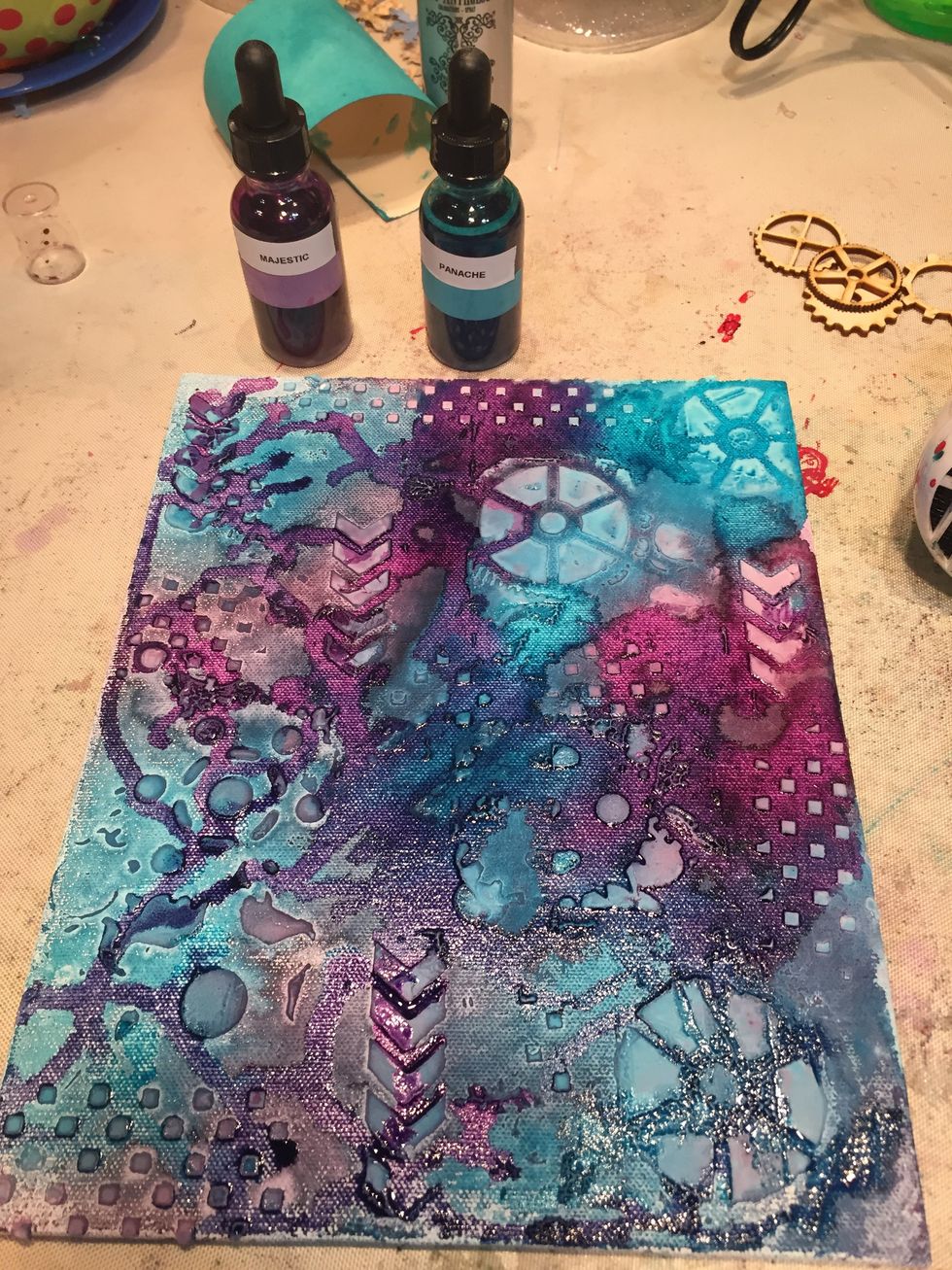 Drip Majestic and Panache Minx over the panel, letting them run.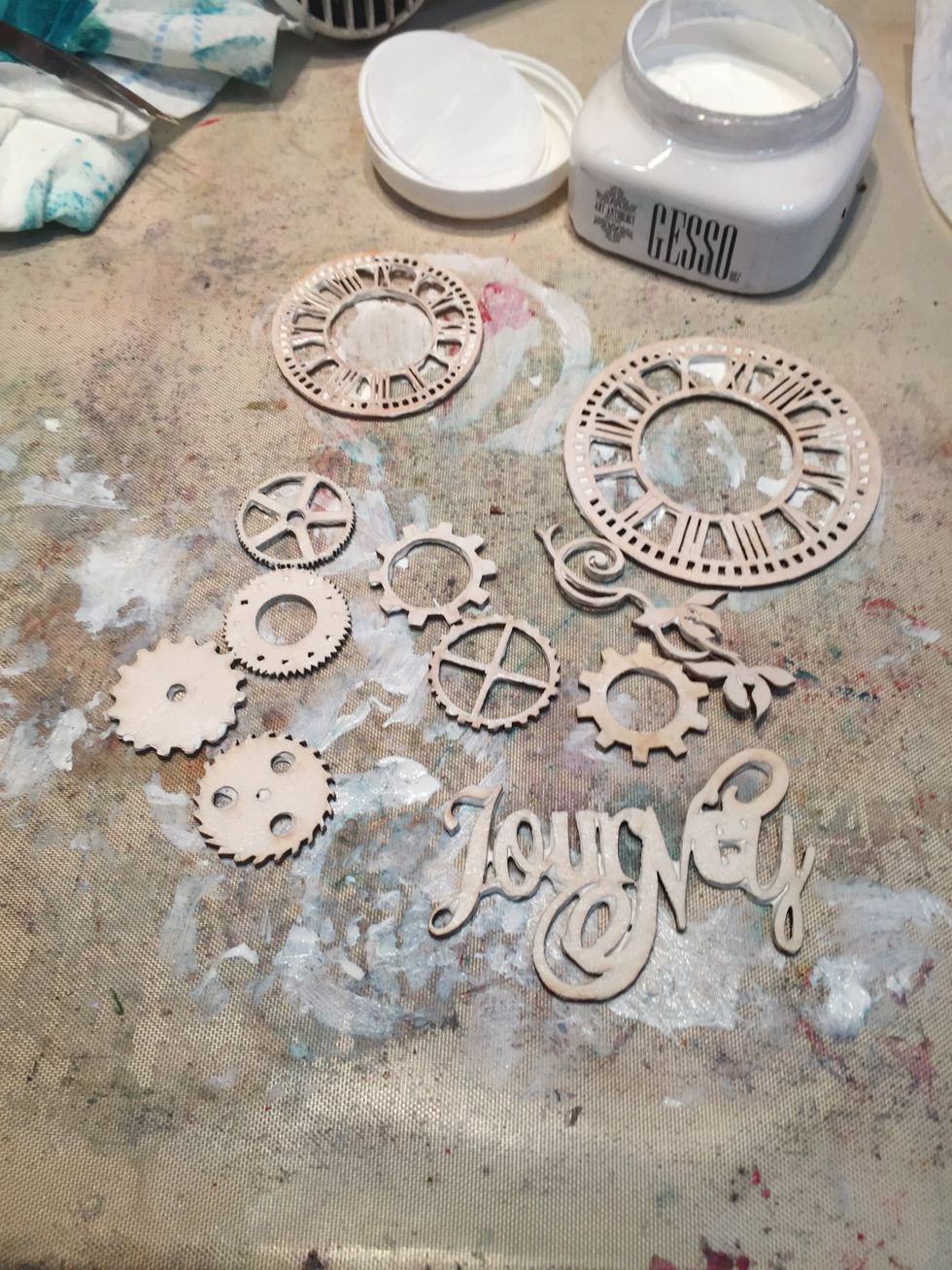 Gesso Melissa Francis wood pieces. Let dry well.
Glue everything in place.
Paint to gears with Imperial Sorbet.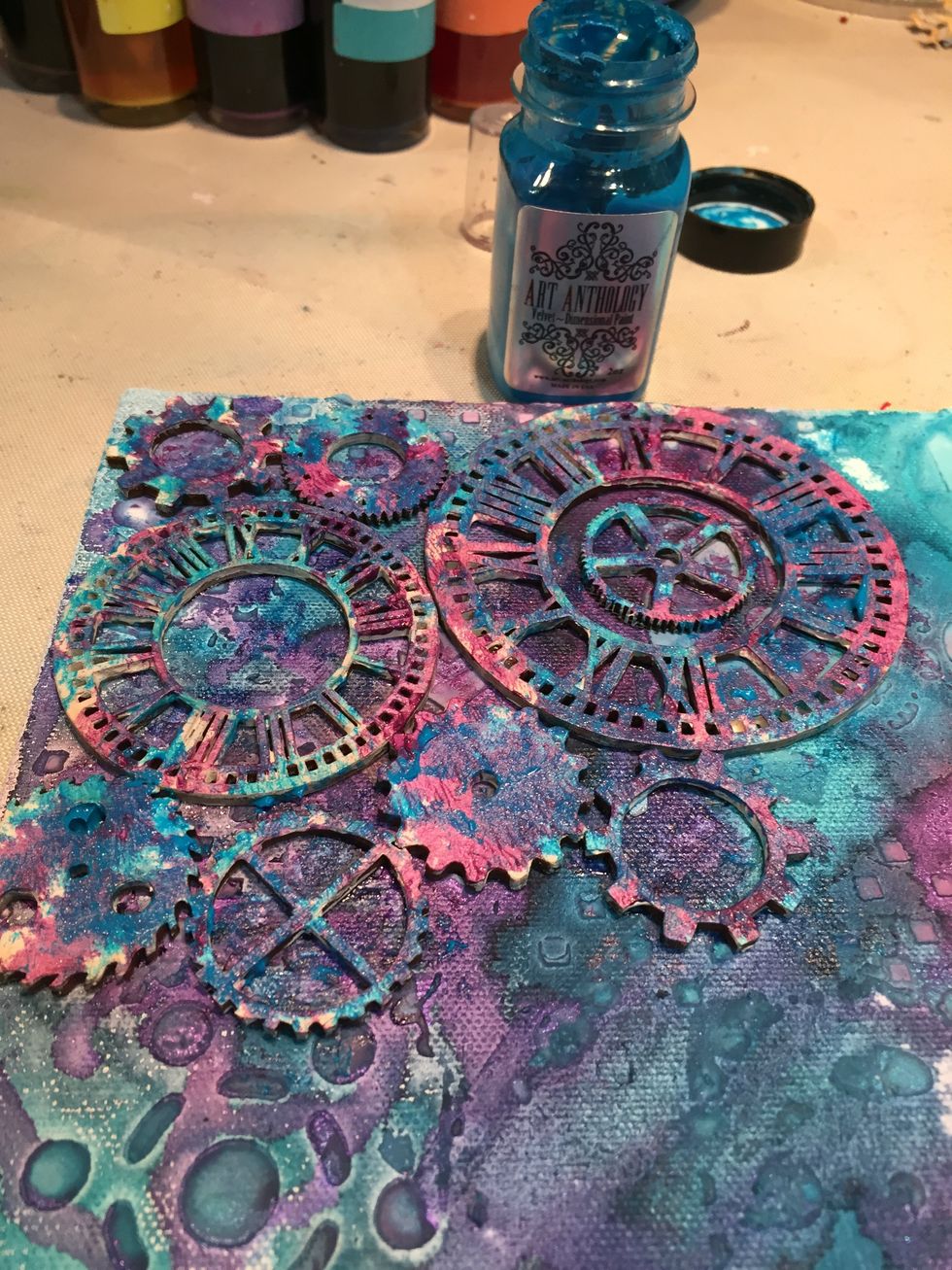 Follow with Fiji Velvet.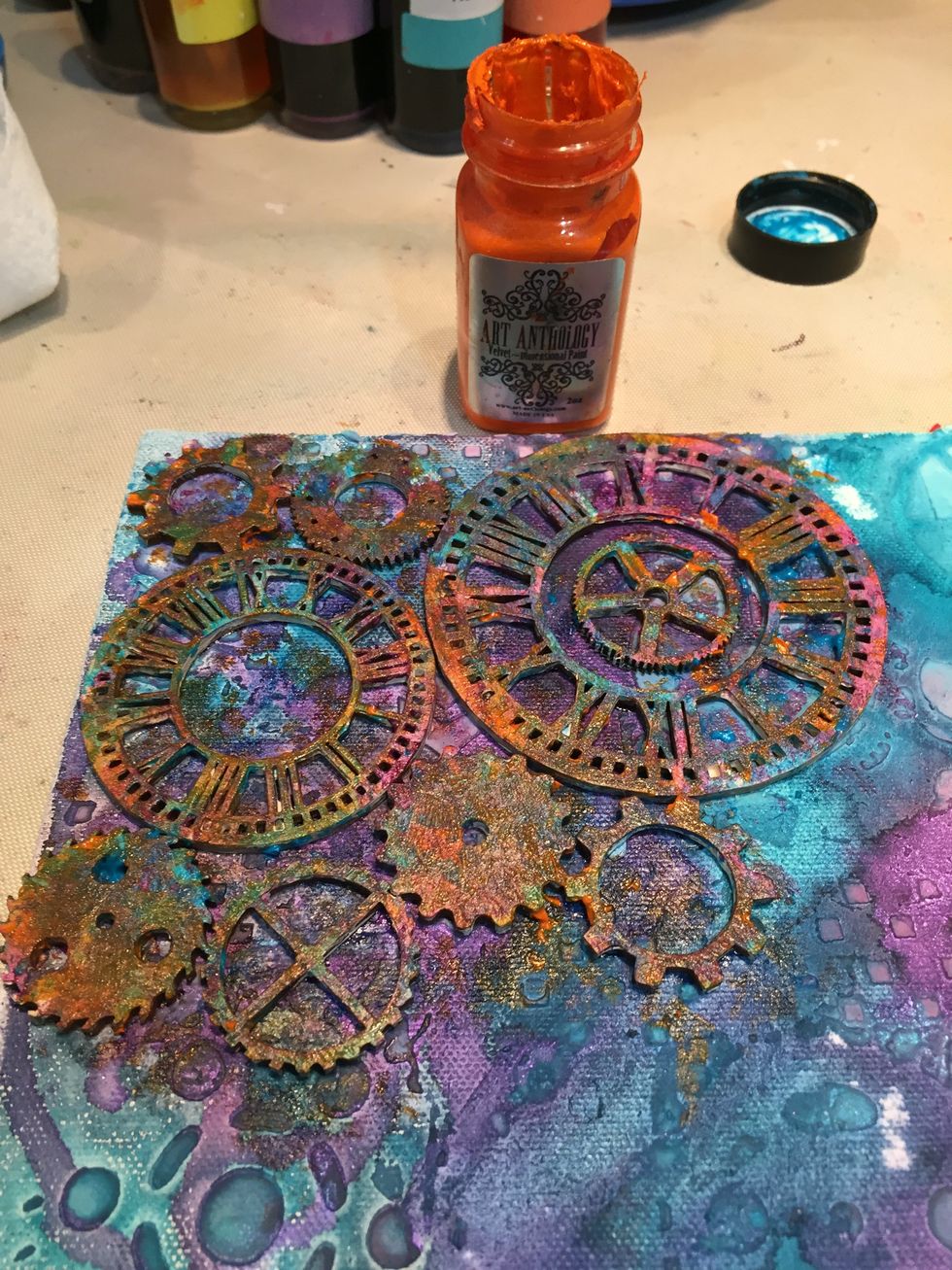 And finally with Tango Velvet.
Repeat with each until you reach the desired mix of colors.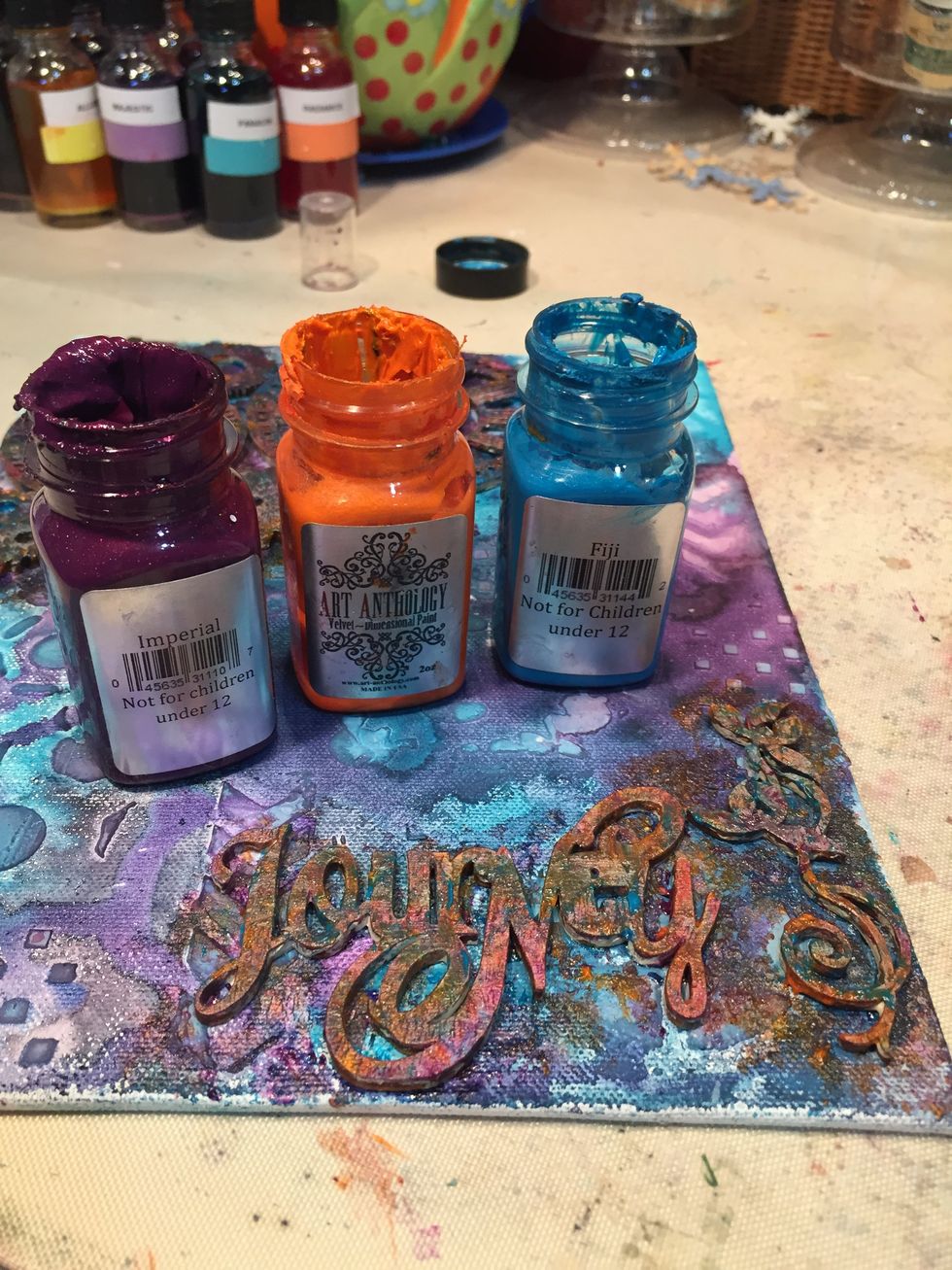 Repeat the same process for the word and floral piece.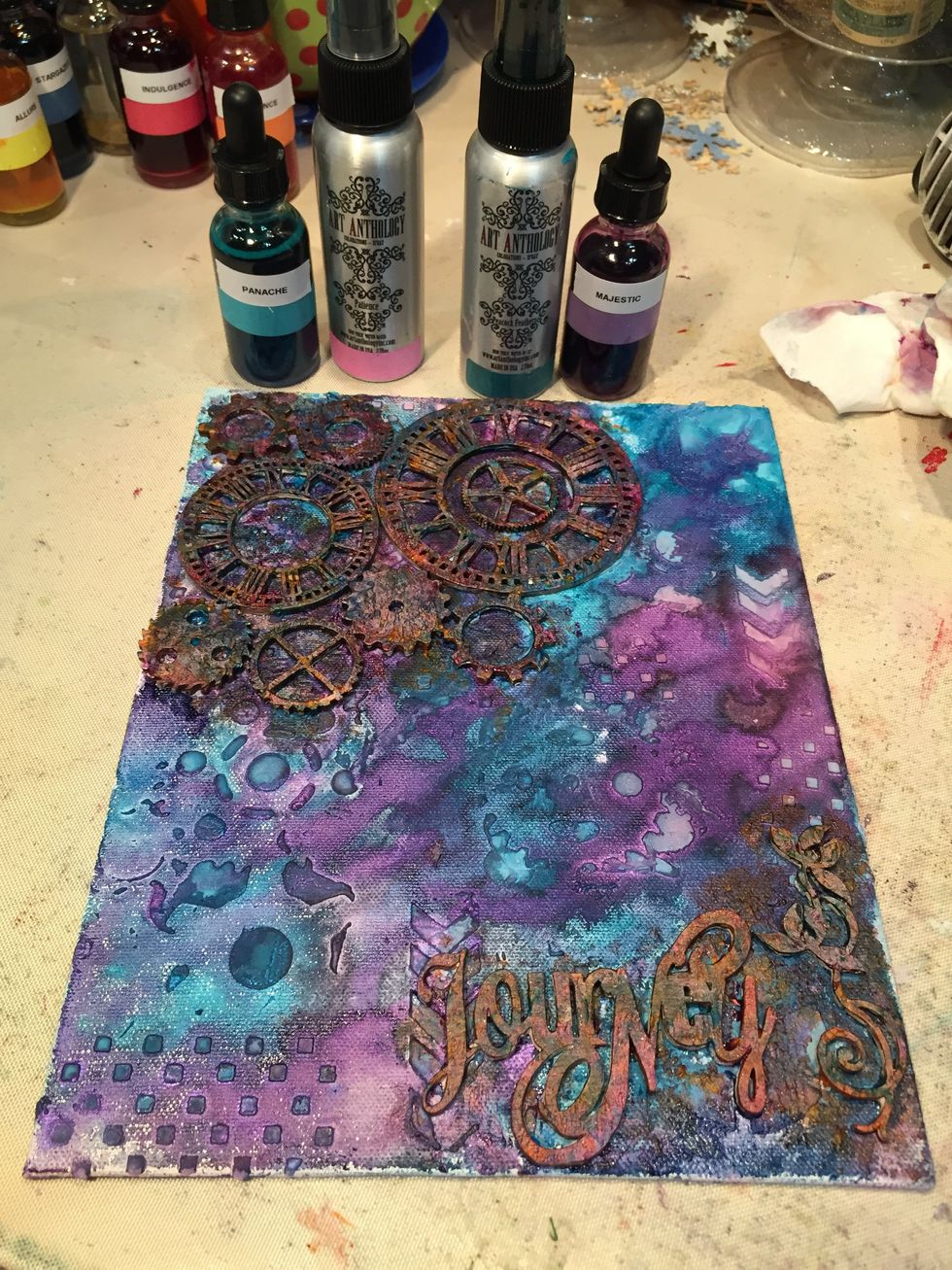 A few of the spots were too light, so I dripped more Panache and Majestic onto the canvas and then sprayed again in spots with Peacock Feathers and Patience.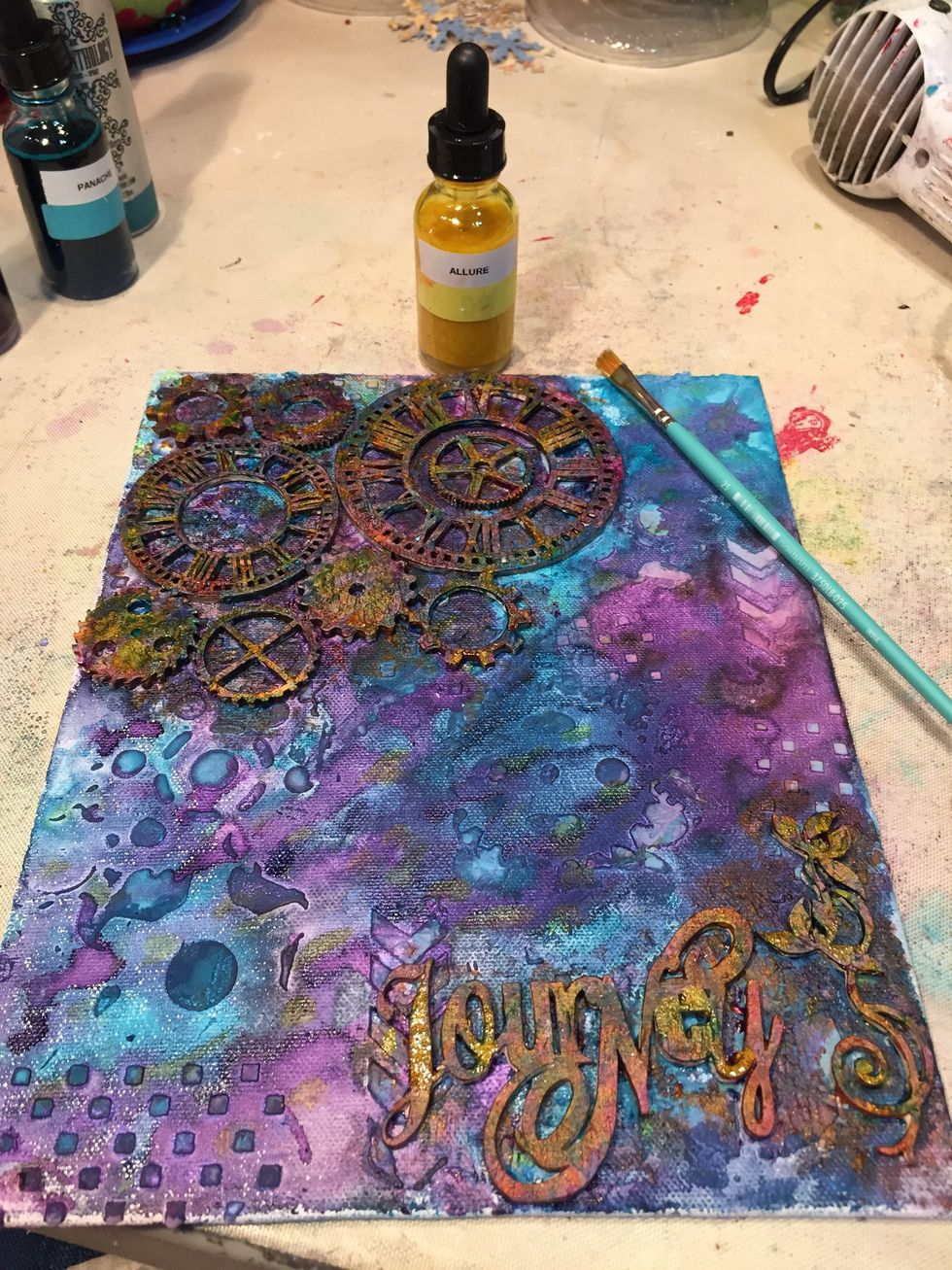 Next, squeeze out some Allure Minx onto your craft mat and dab it on various places, including the canvas itself, with a small paintbrush. This lightens the wooden pieces and adds a nice shimmer.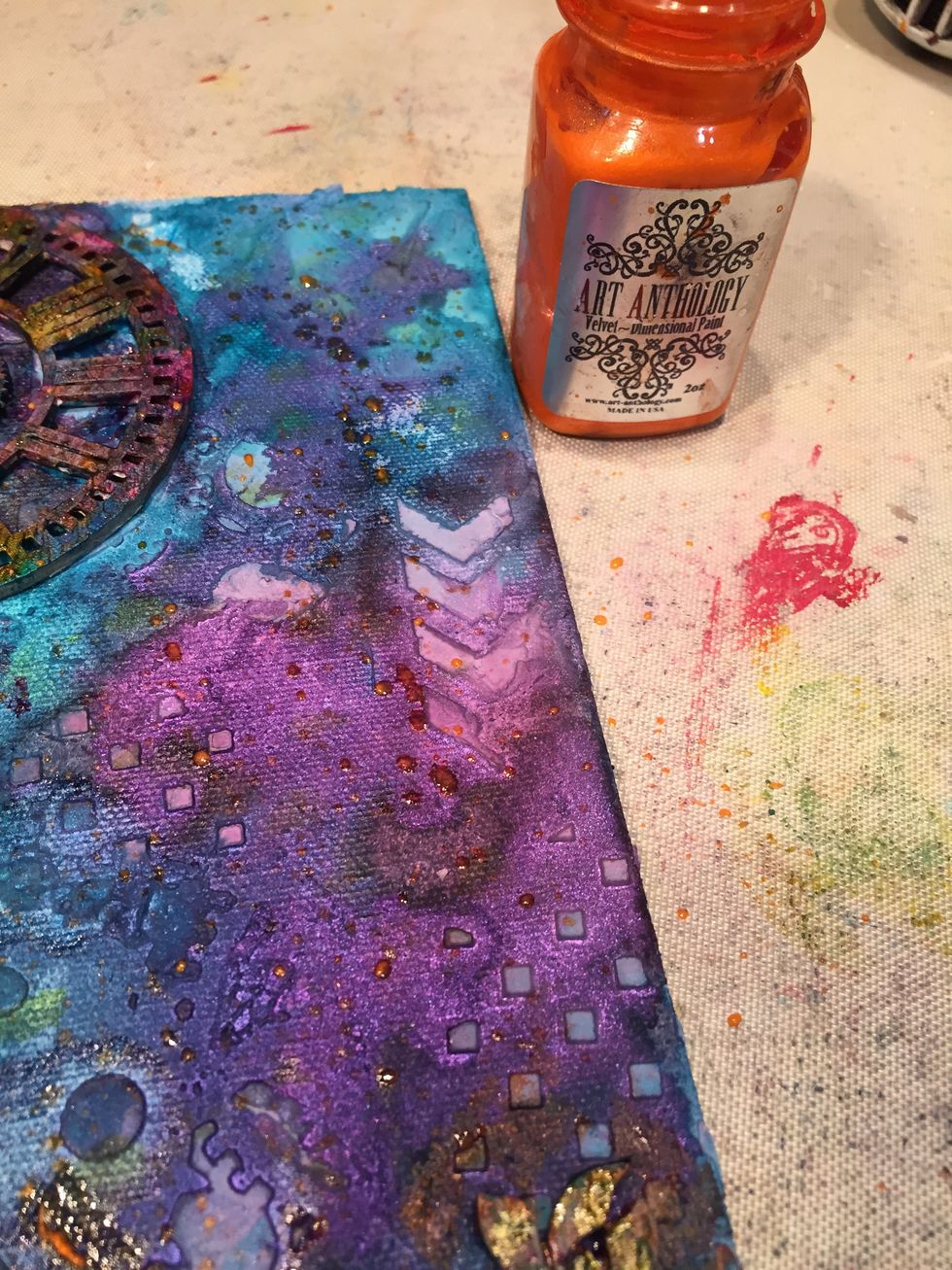 Mix a little Tango Velvet with water and flick across the canvas.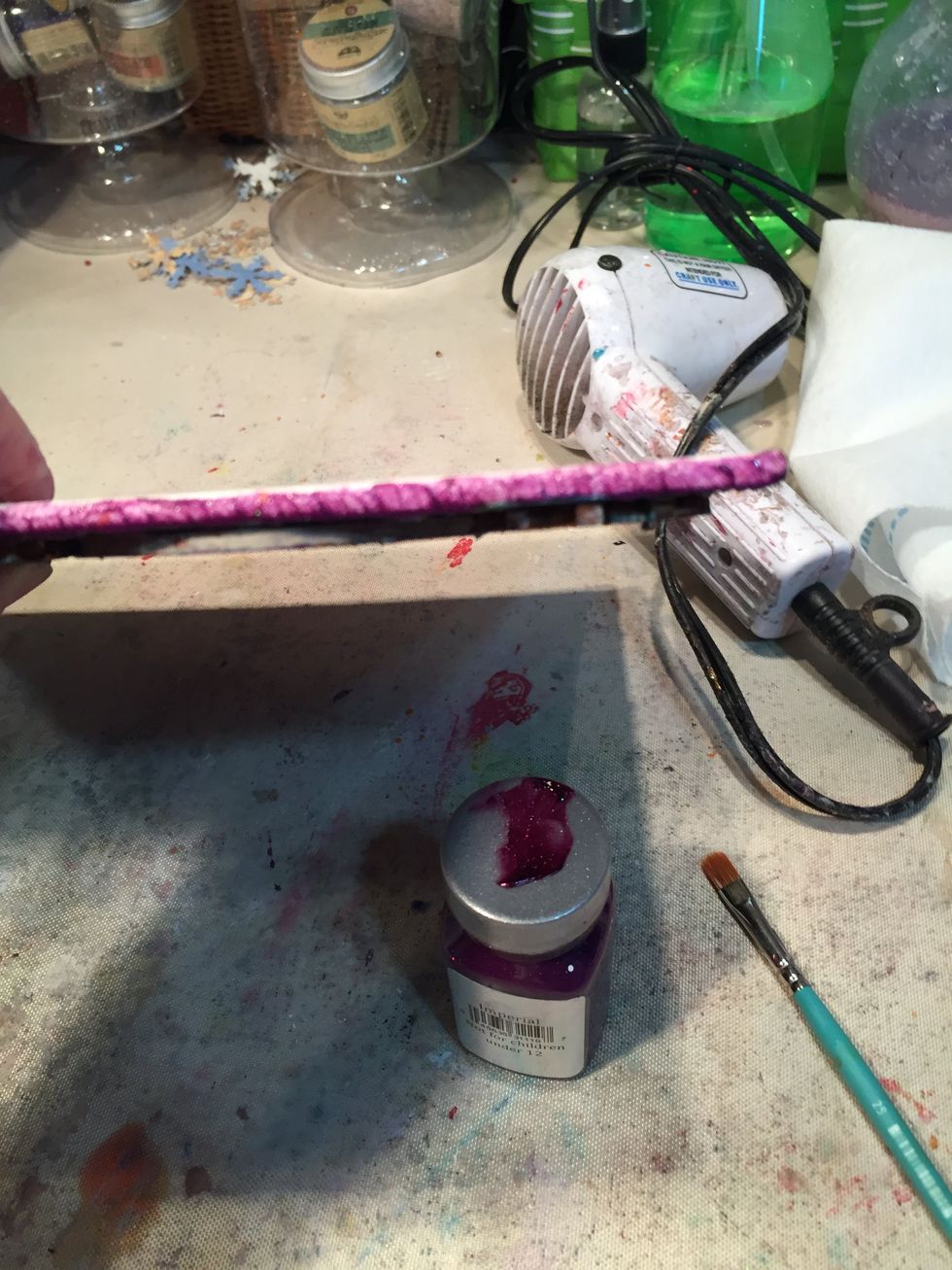 Don't forget to paint the edges. I used Imperial Sorbet.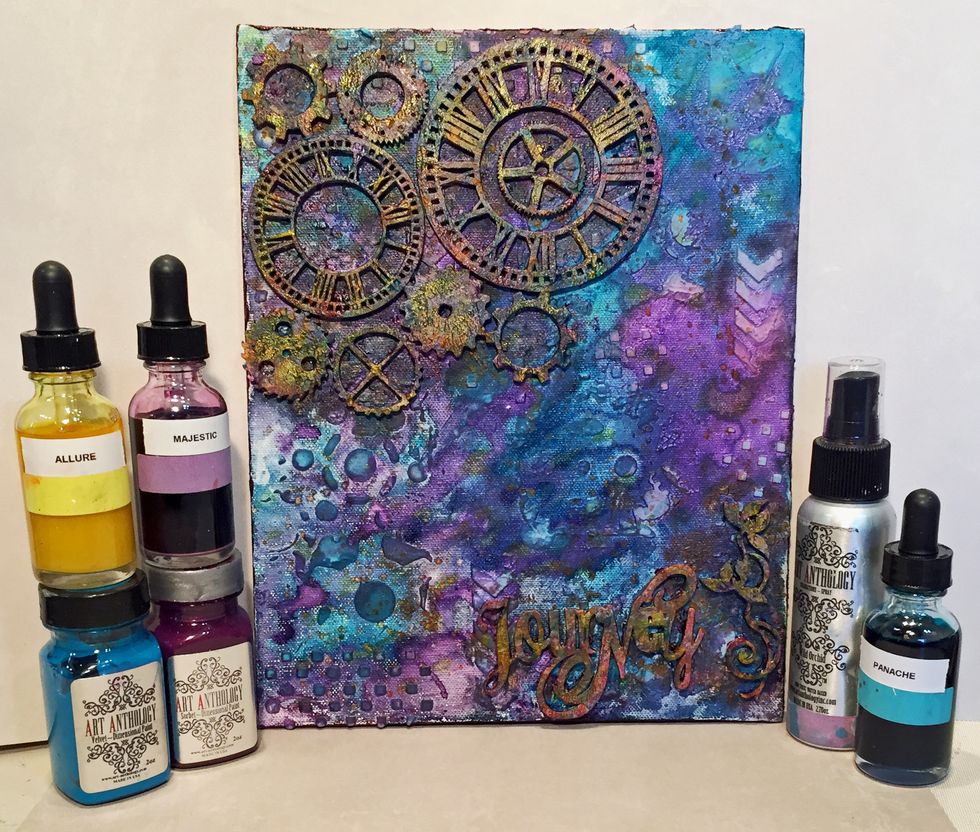 And you're done. It's had to see in the photo, but the canvas has a nice shimmer from the Minx inks.
Colorations: Peacock Feathers, Wild Orchid
Velvet: Fiji, Tango
Sorbet: Imperial
Minx: Majestic, Panache, Allure
Stencil: Blocked, Tick Tock, Mechanical
Texture Paste: Mud
Melissa Francis Wooden Gears
Melissa Francis Wooden Words
Melissa Francis Wooden Florals
Flat Back Canva
Art Anthology
Art Anthology is a manufacturer of dimensional mediums.\n\nCome chat with us in our Facebook Group: Art Anthology Adventures in Art