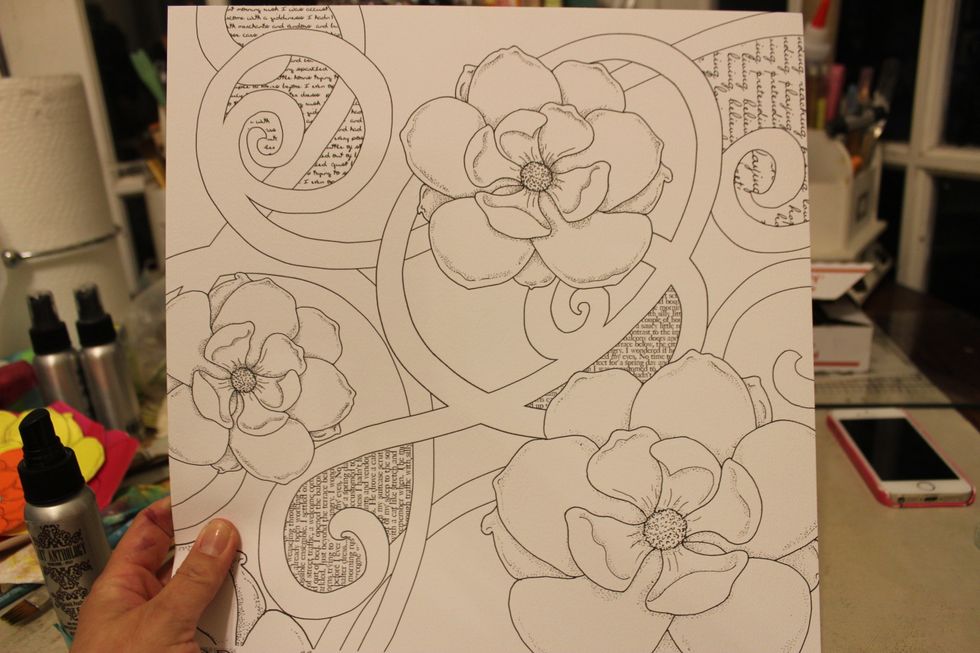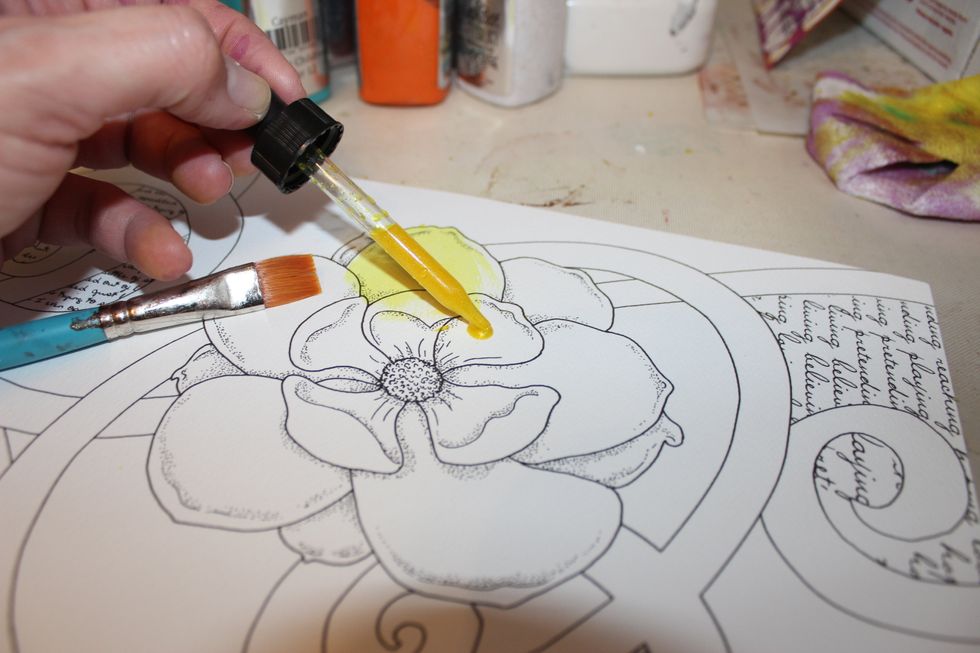 Using the brand new Minx Shimmering Inks I dropped a few drops on each flower...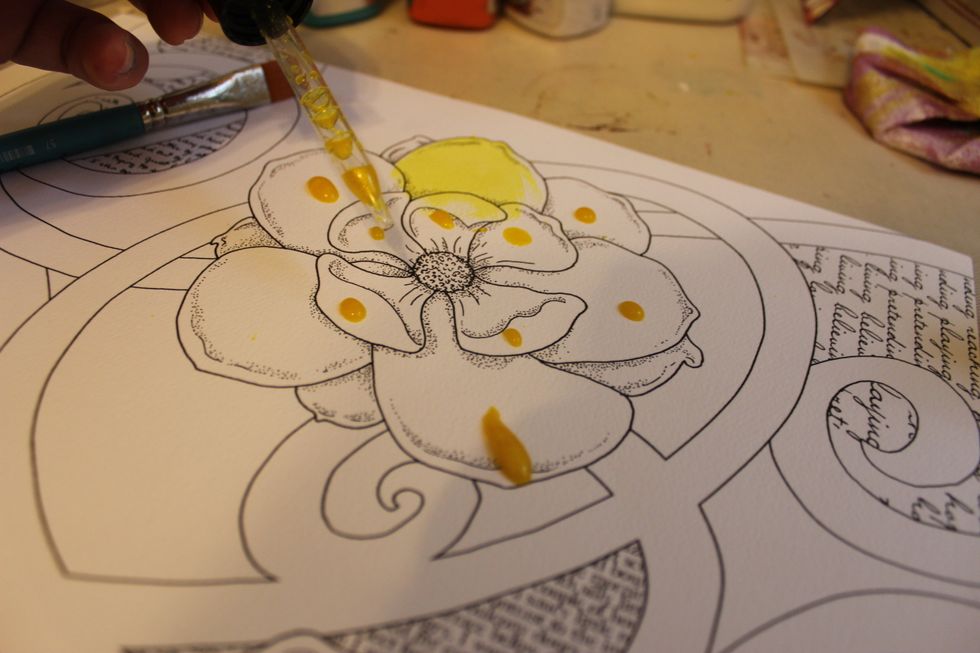 and then...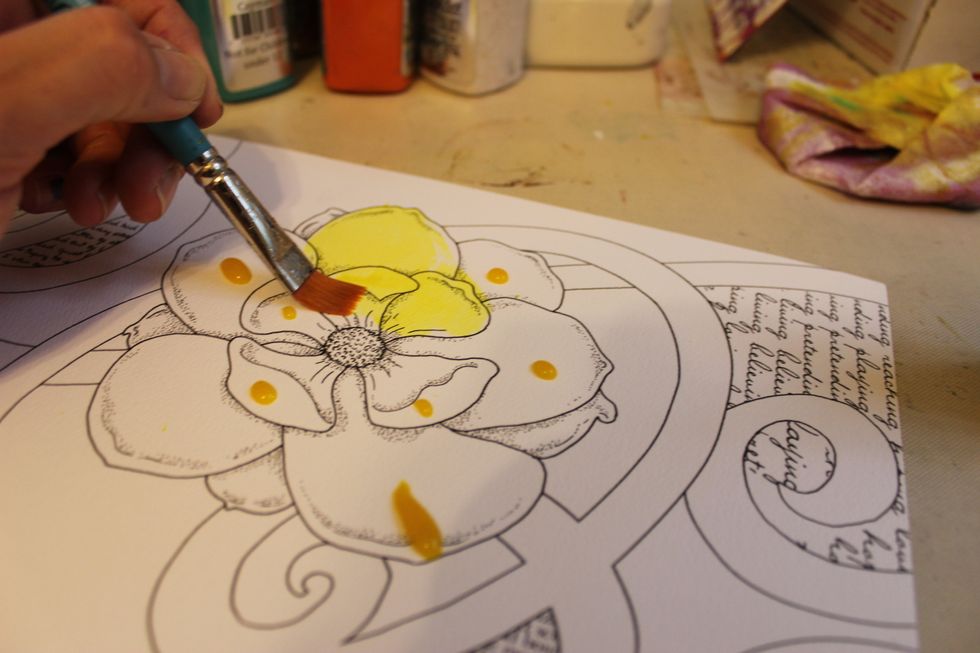 I used a Princeton brush to paint the flower.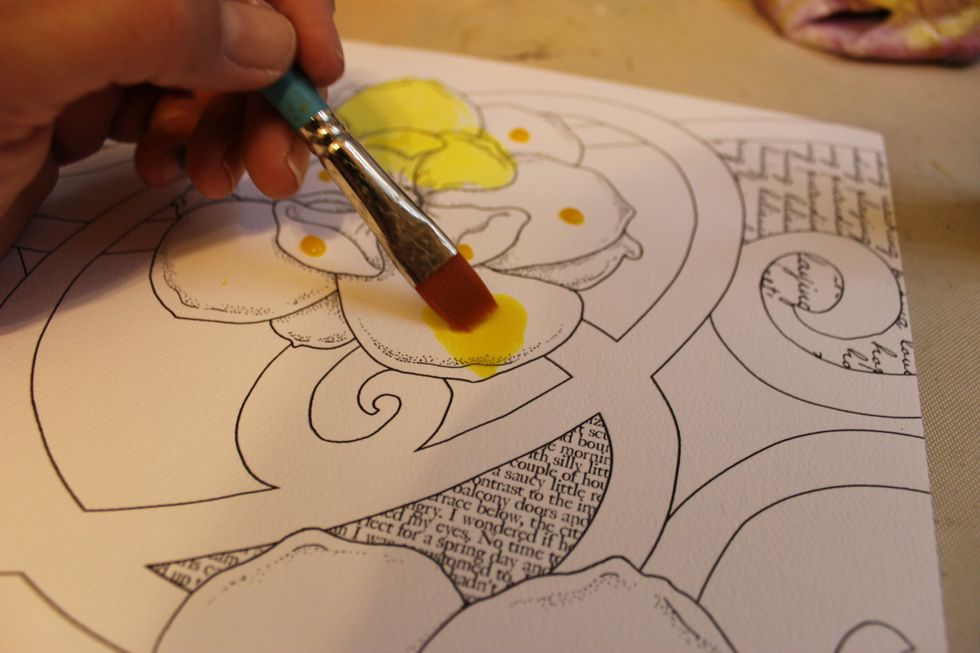 The minx have a solvent that allows for a slower drying time. So it helps move the product.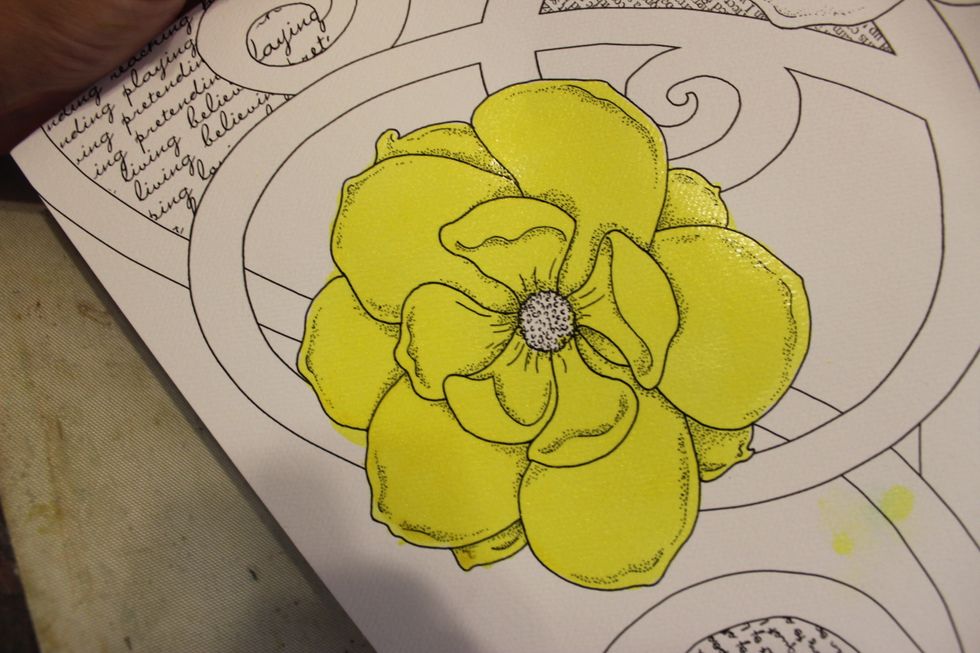 Notice how vibrant the color stays! And the shimmer is amazing. A little hard to photograph but it's there!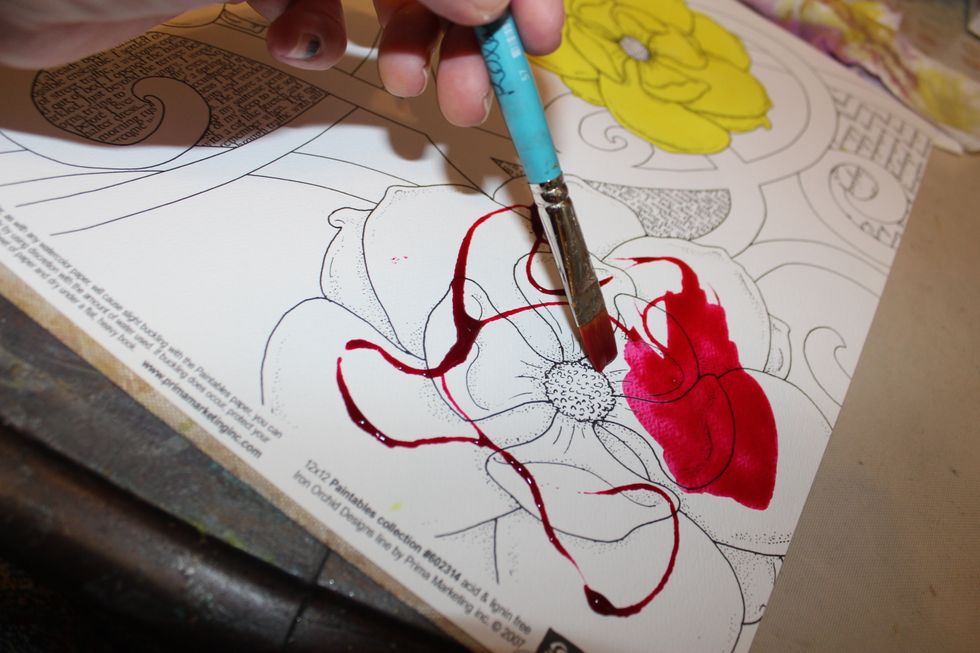 I did the same with another flower, only this time I used Enchanting.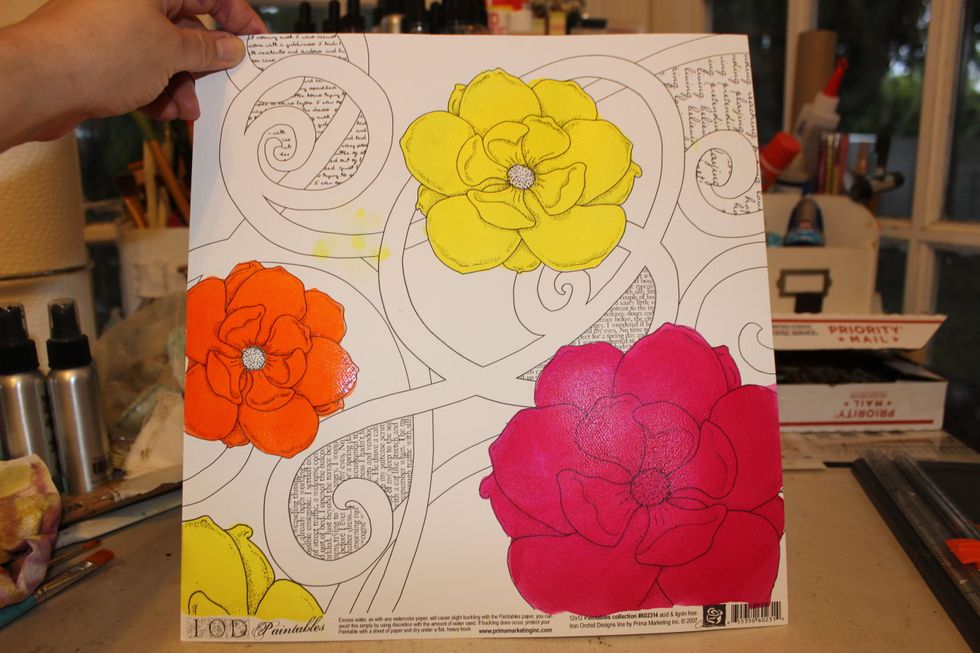 And one more flower using Radiance. I just love the bright colors! After the y dried, I went ahead and cut out the flowers.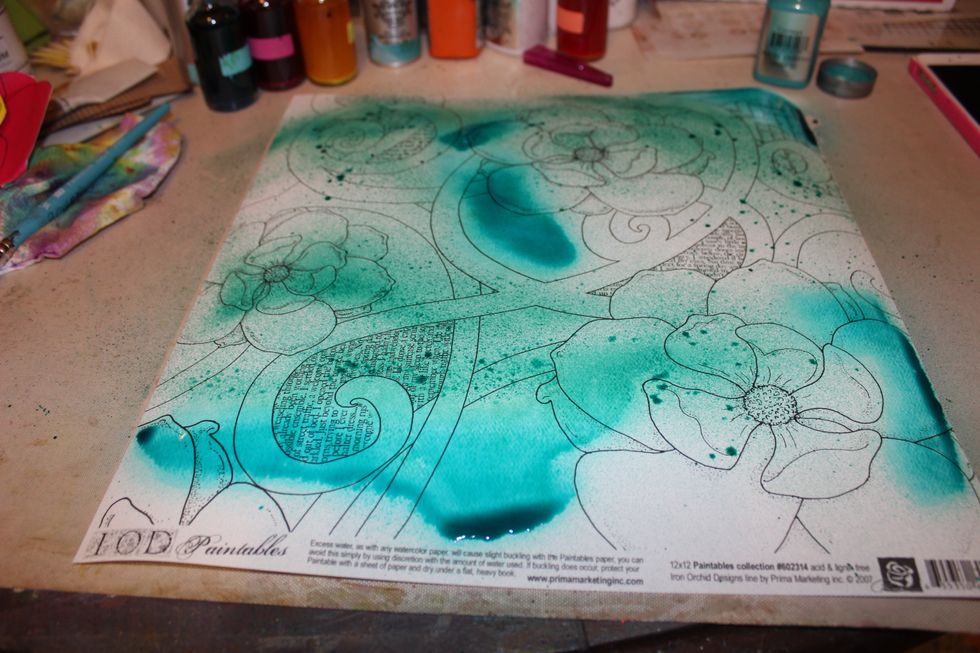 Then I took the 2nd cardstock and I sprayed with Peacock Feathers, Siesta Key, and Concord.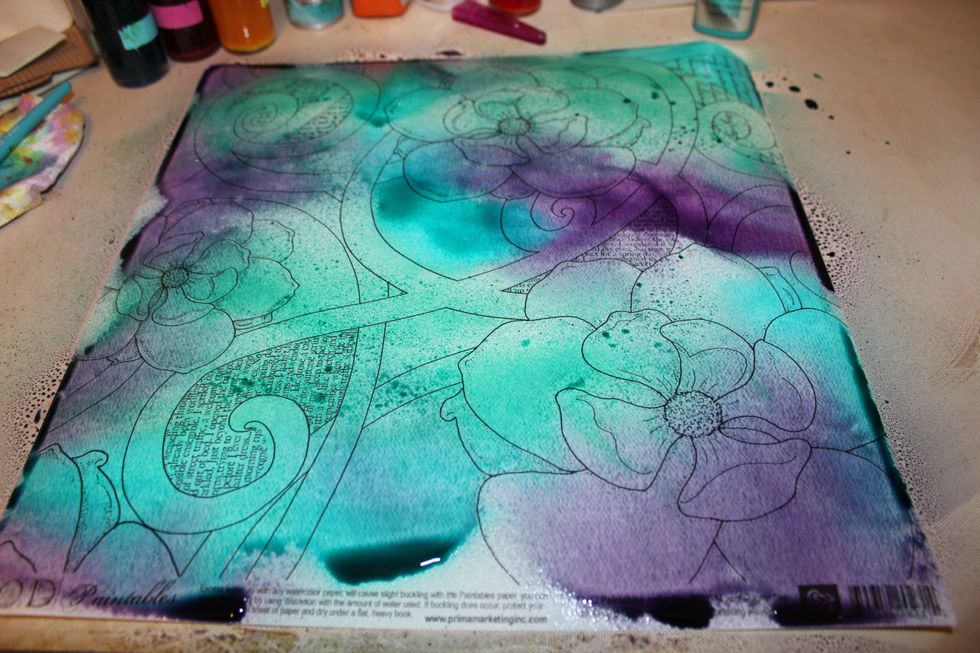 I puddled the colors...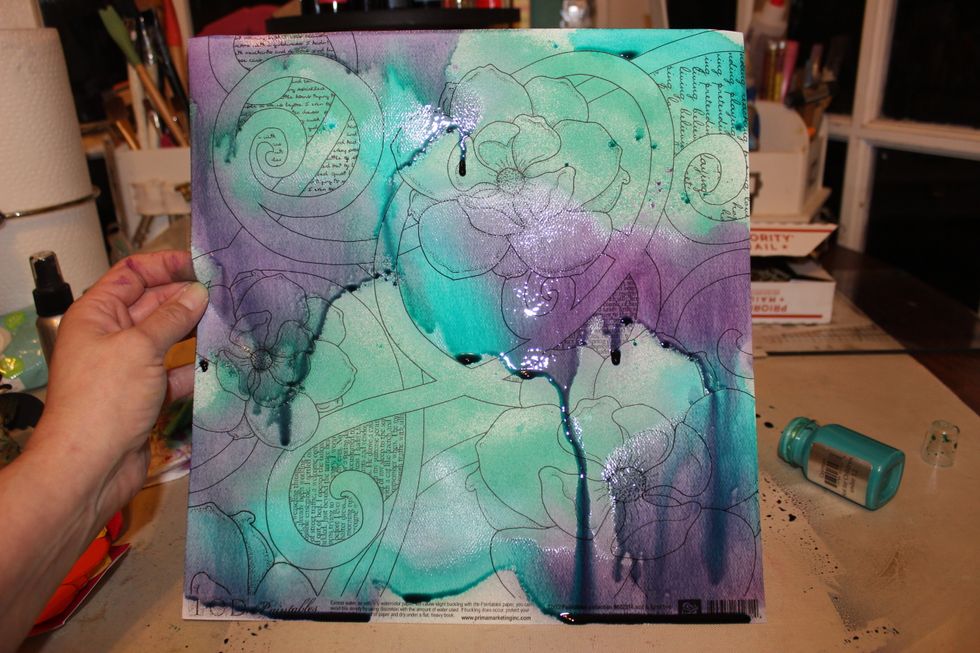 and let them run and blend together.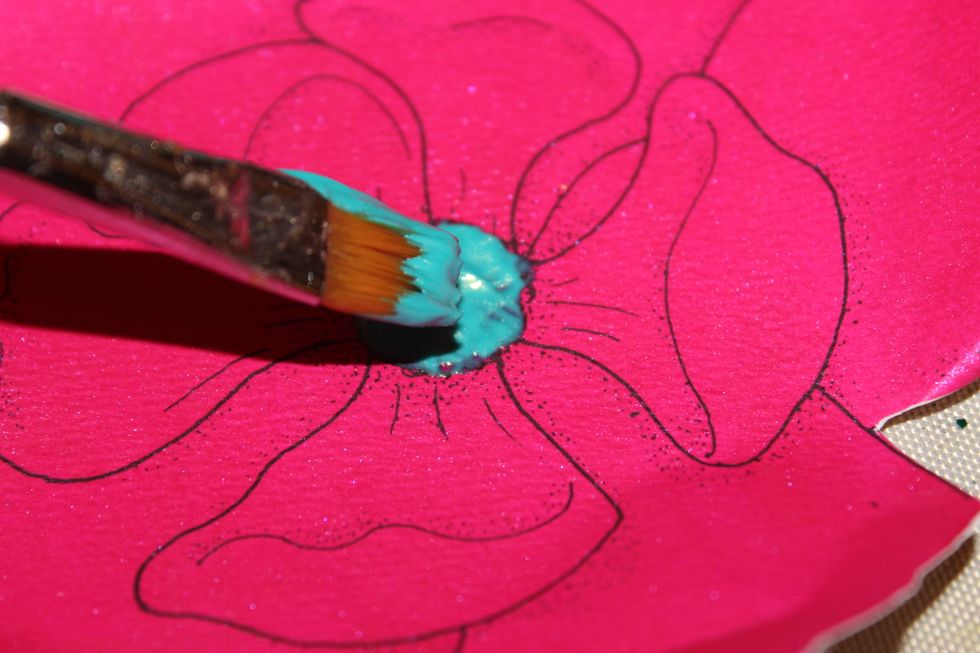 For the middle of the flowers I used Sorbet in Cayman. I added a lot.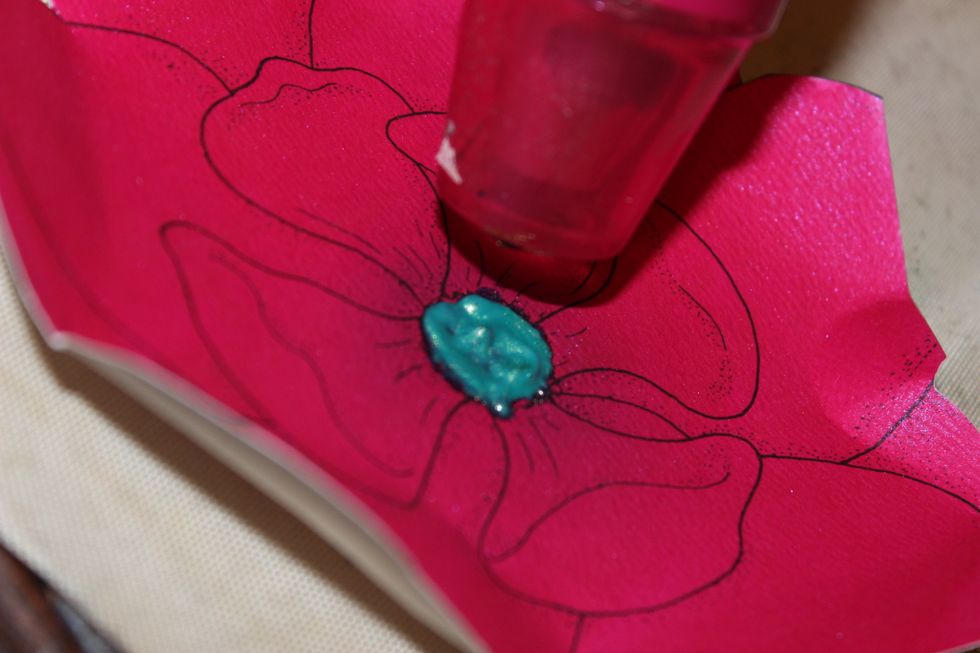 Then I used a heat tool to bubble the color as it dried. To do this, I simply let the heat hit the sorbet directly.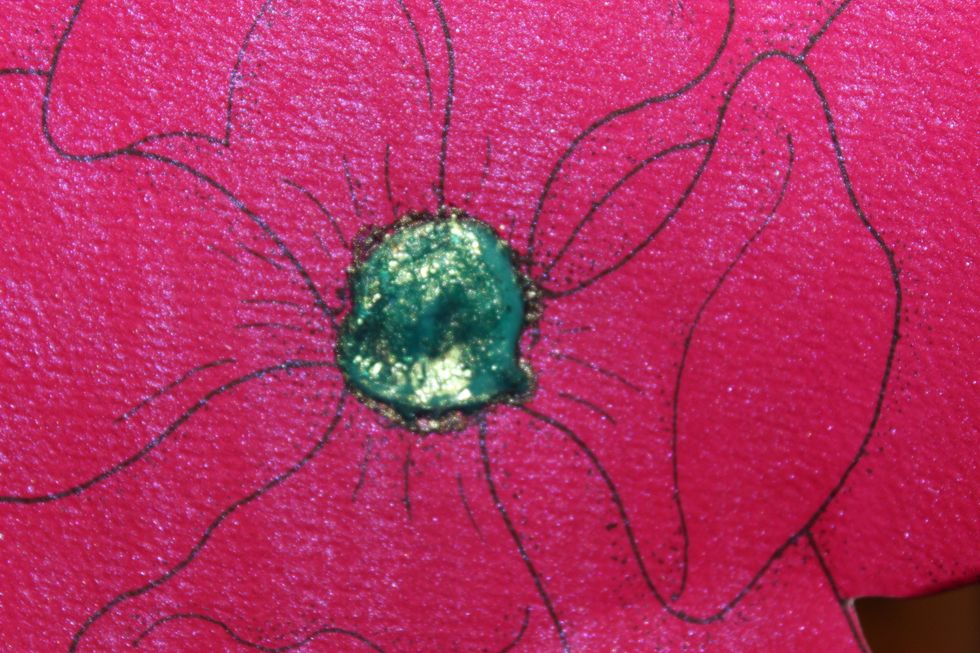 Notice how awesome it looks when it is dry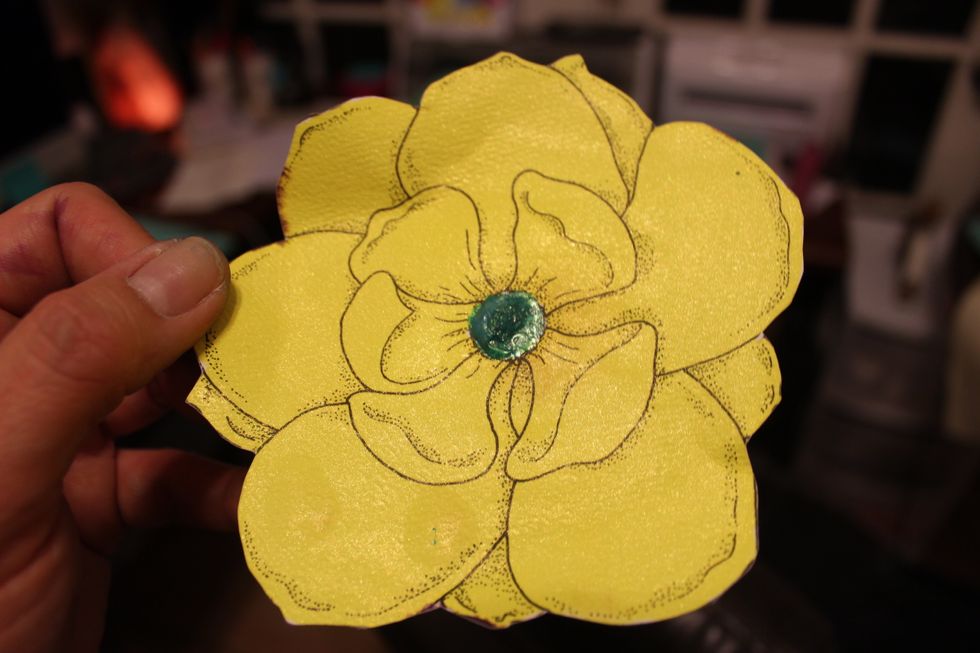 Can you see the shimmer????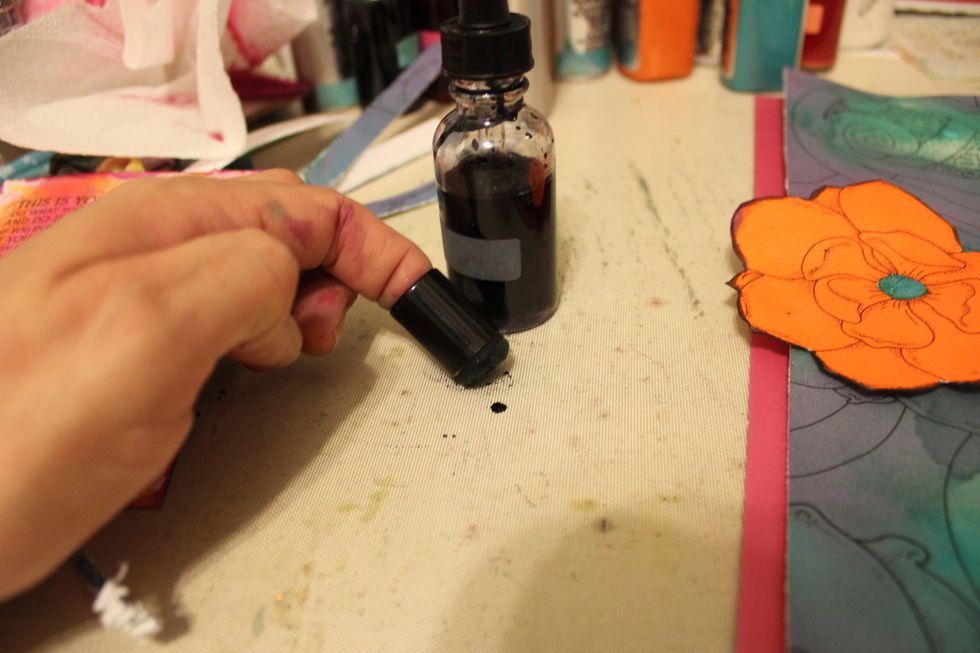 Then I used Minx in Midnight with a foam applicator...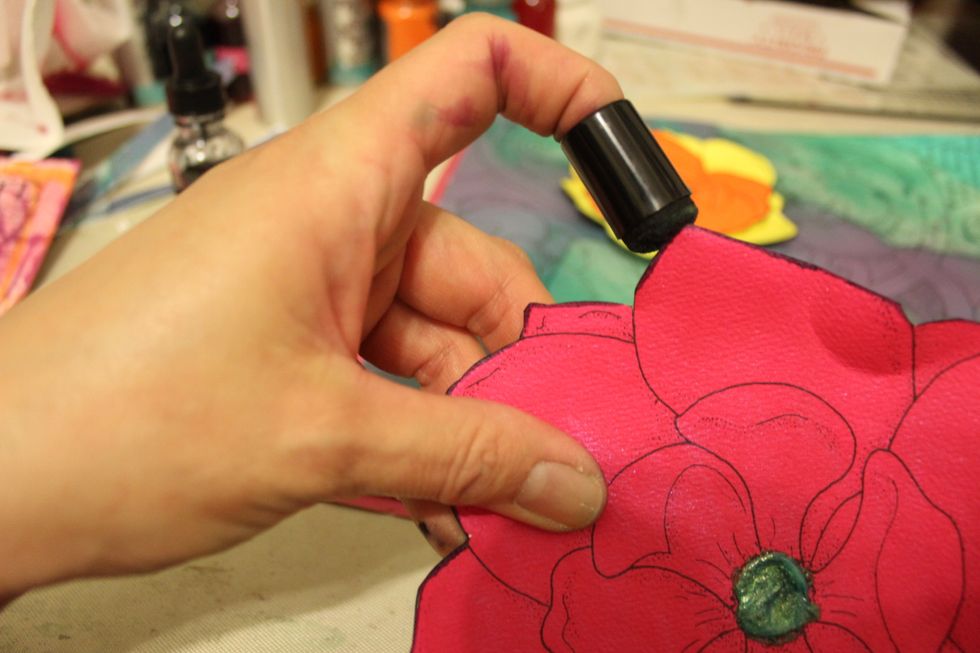 to edge the flowers and the cardstock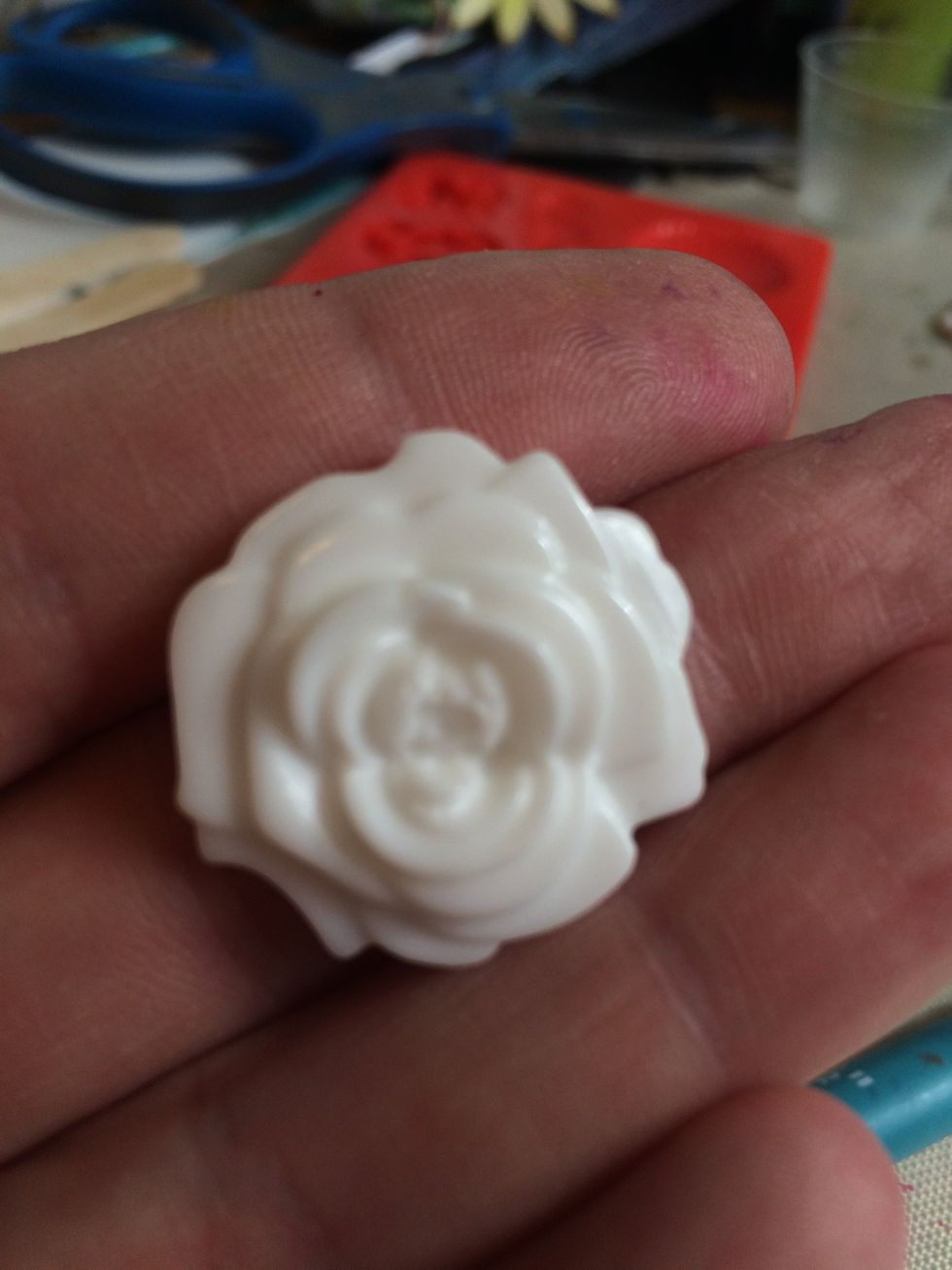 I had these resin flowers that I painted with Art Anthology products.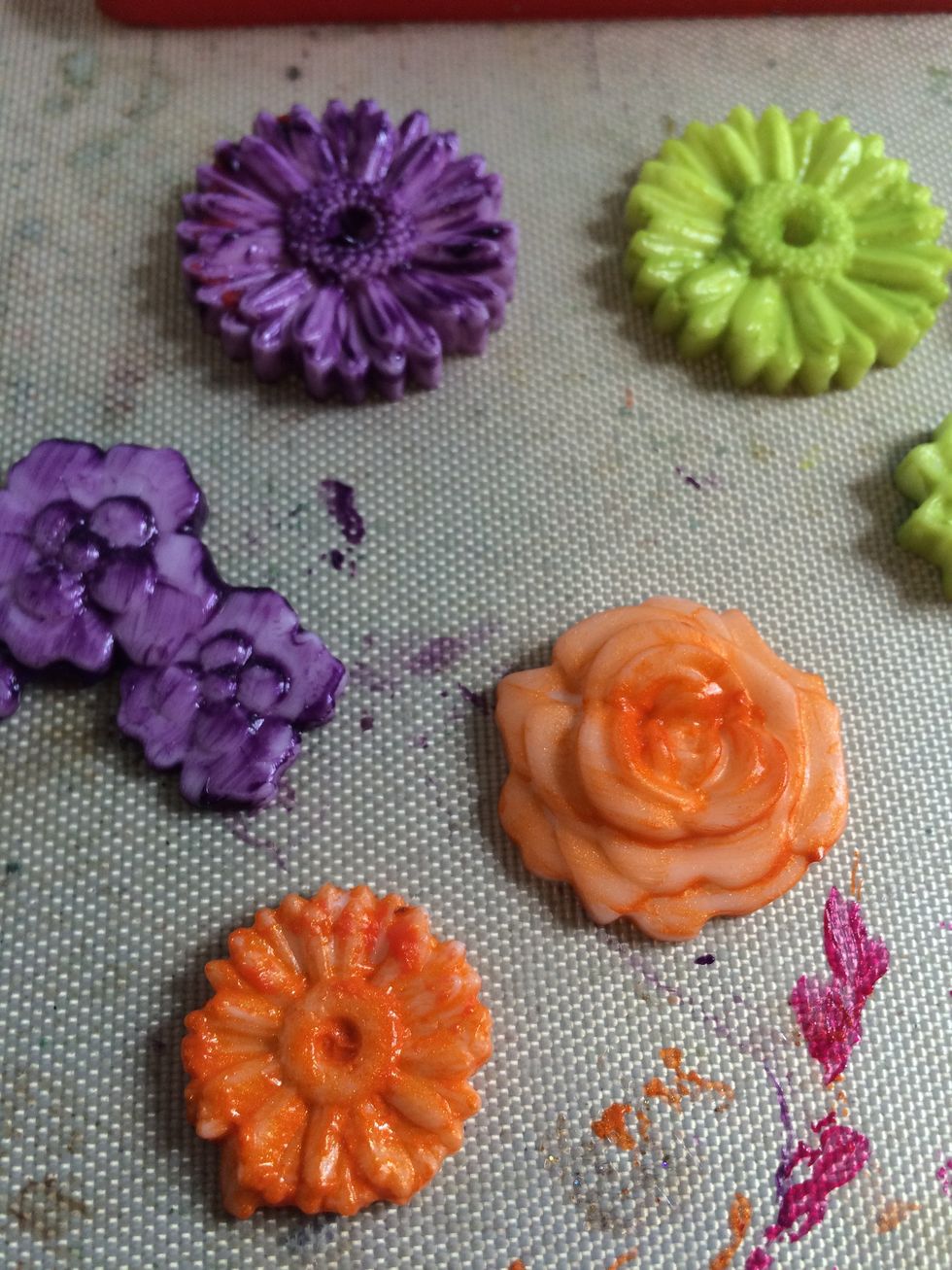 I used Velvets and Dimensional Gems in several colors.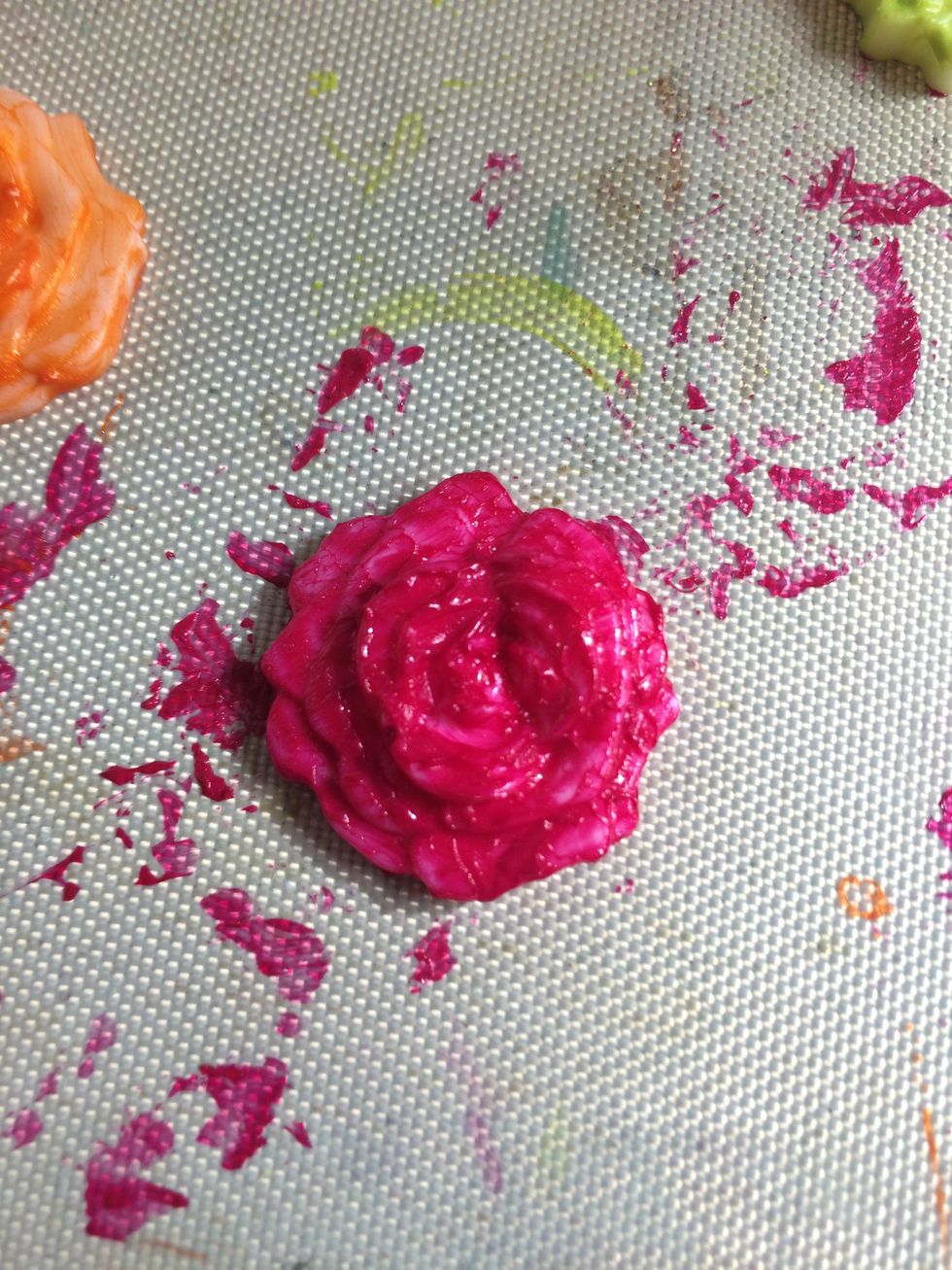 This one is the Rhodolite.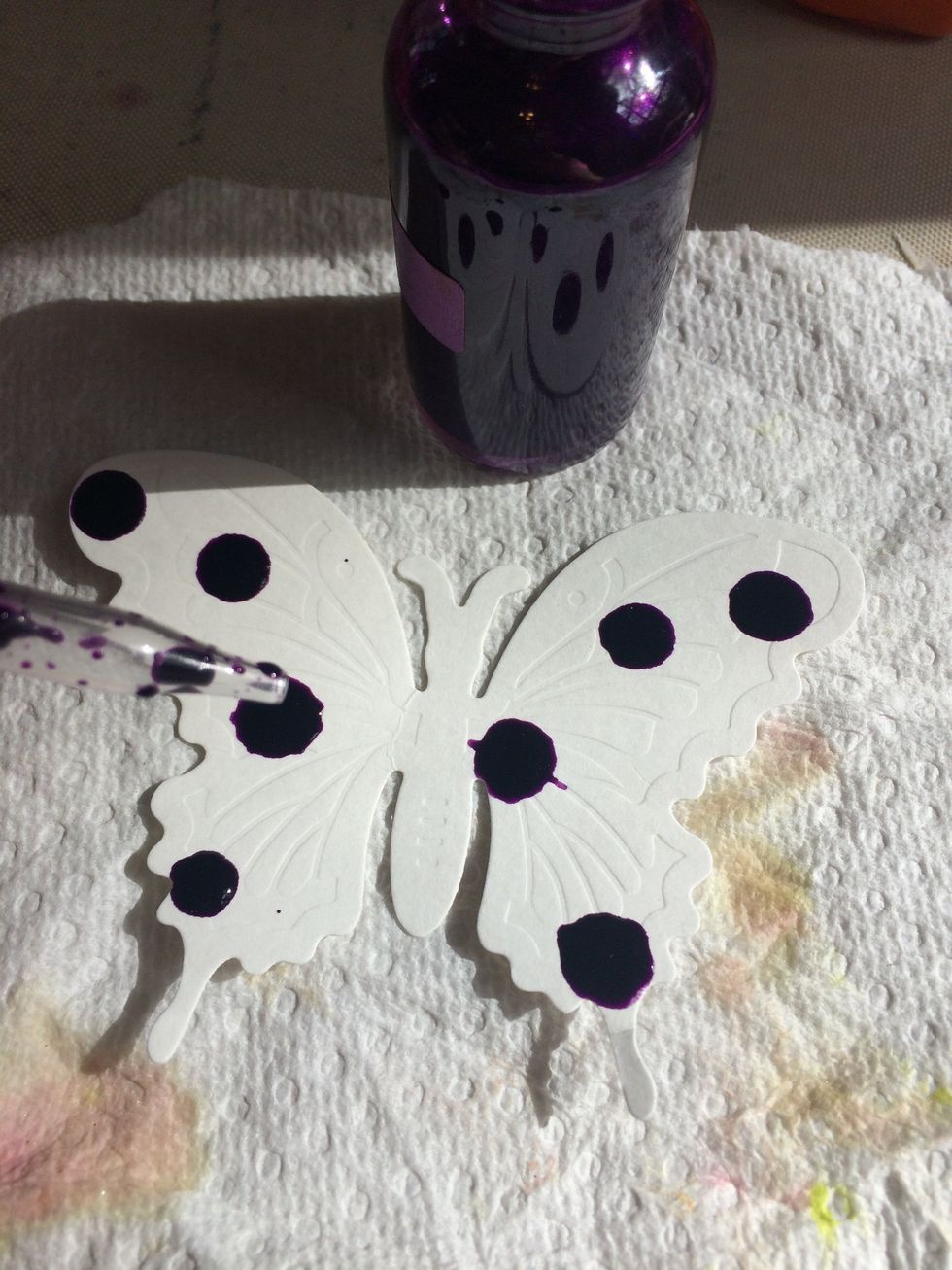 Then I wanted to add color to a butterfly I wanted to use in this layout. So I started with Minx in Majestic.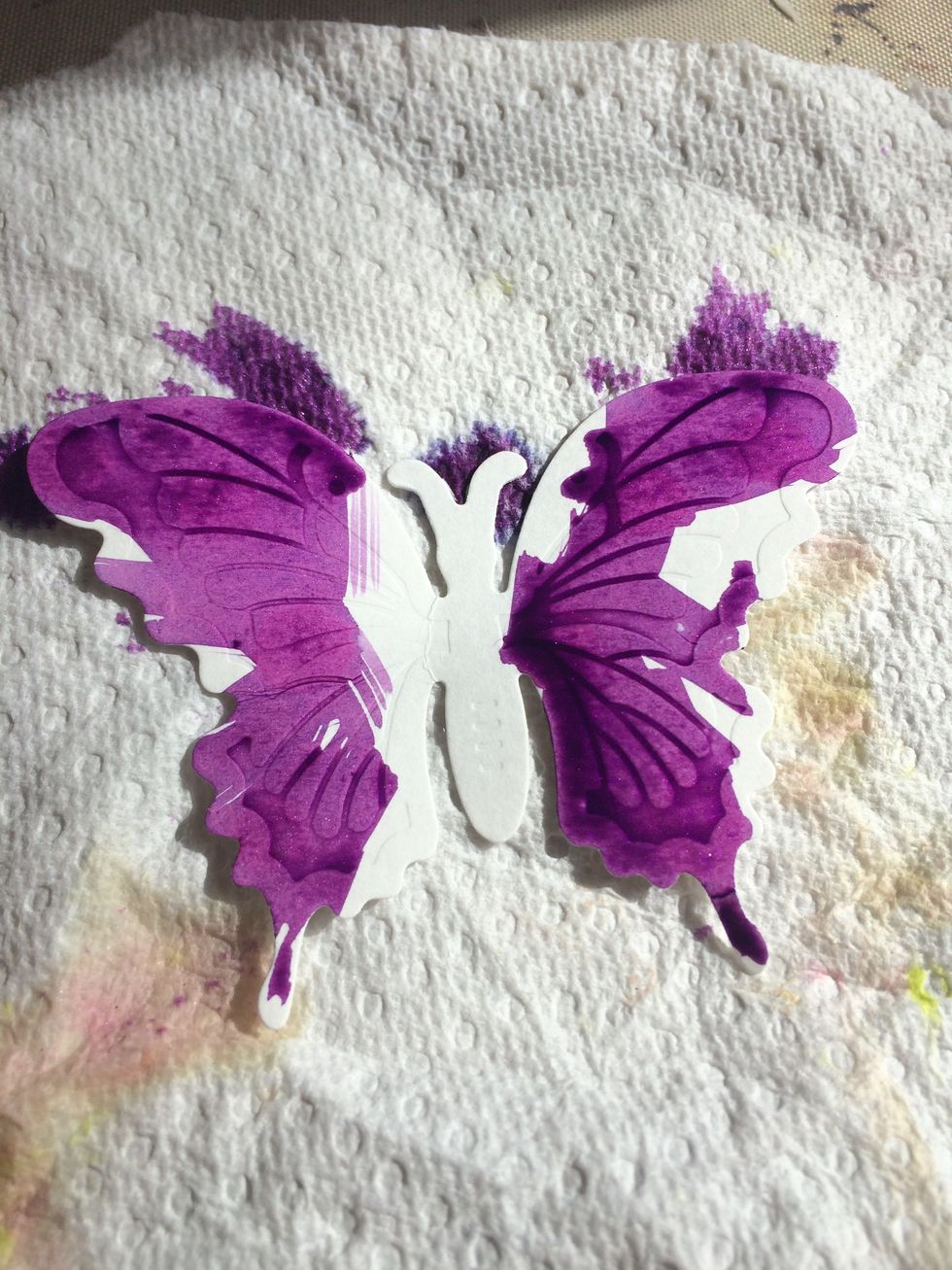 I moved the color with a brush.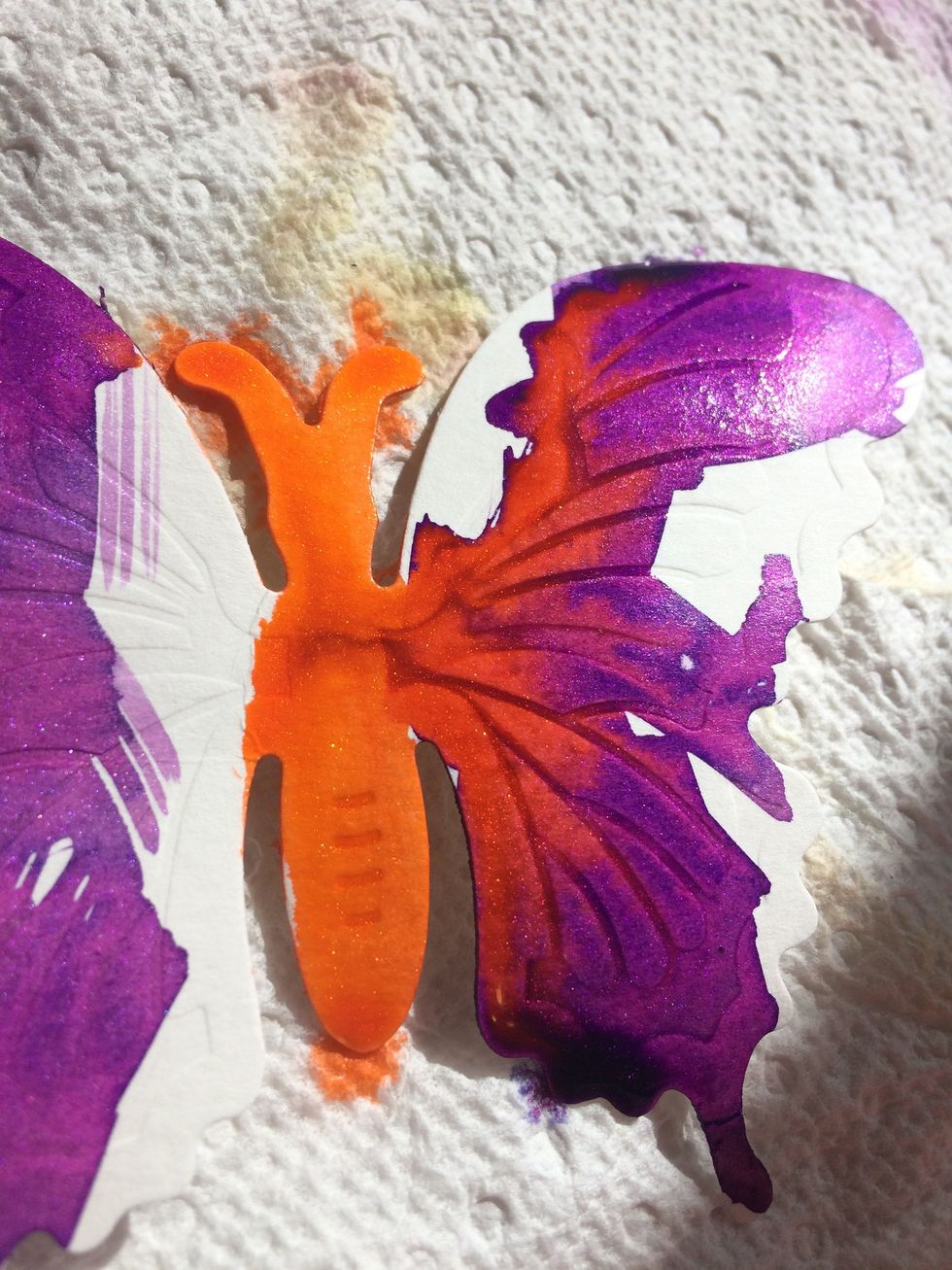 Then I added a little bit of Radiance minx.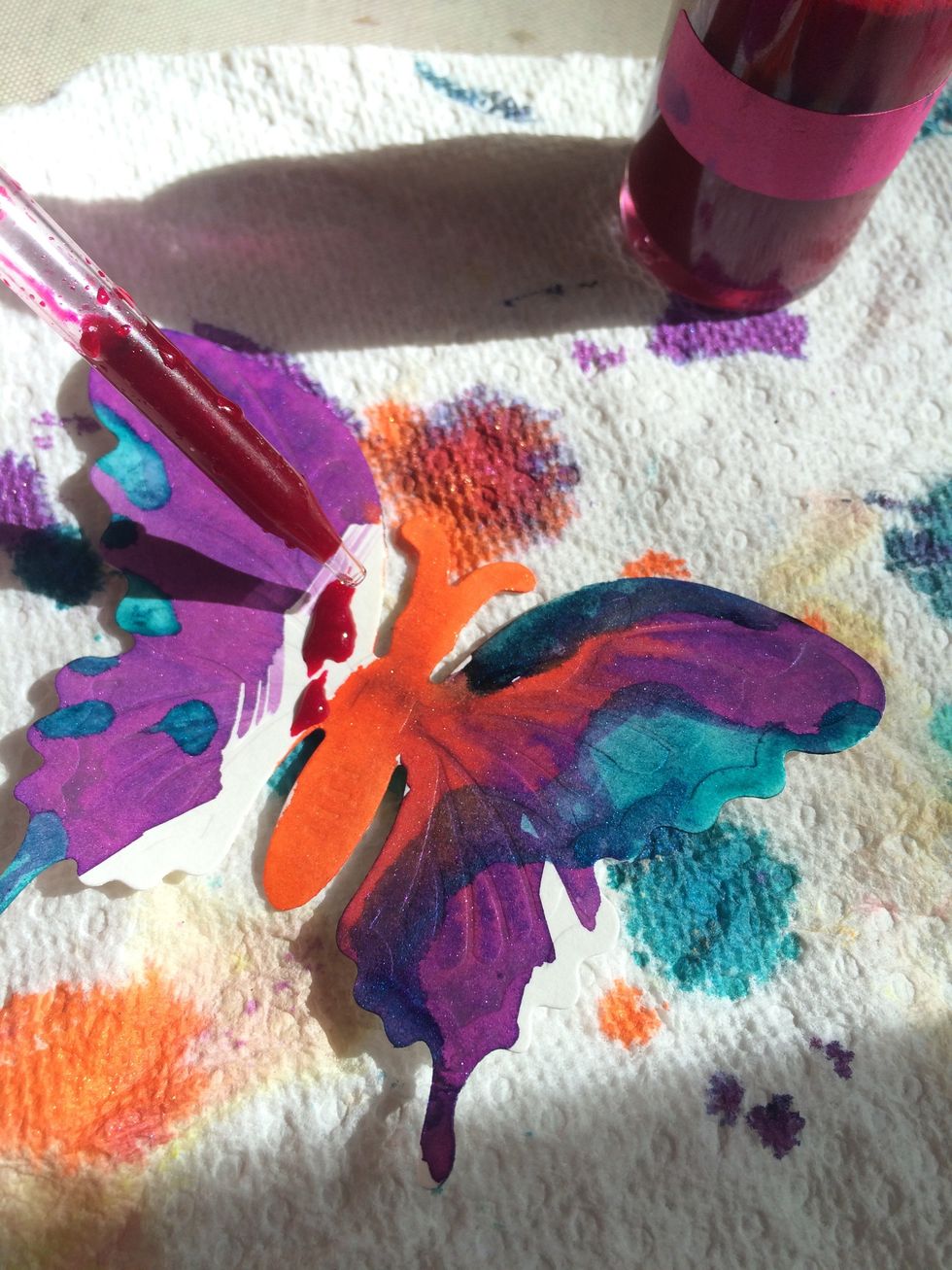 I continued to do this with a couple more colors.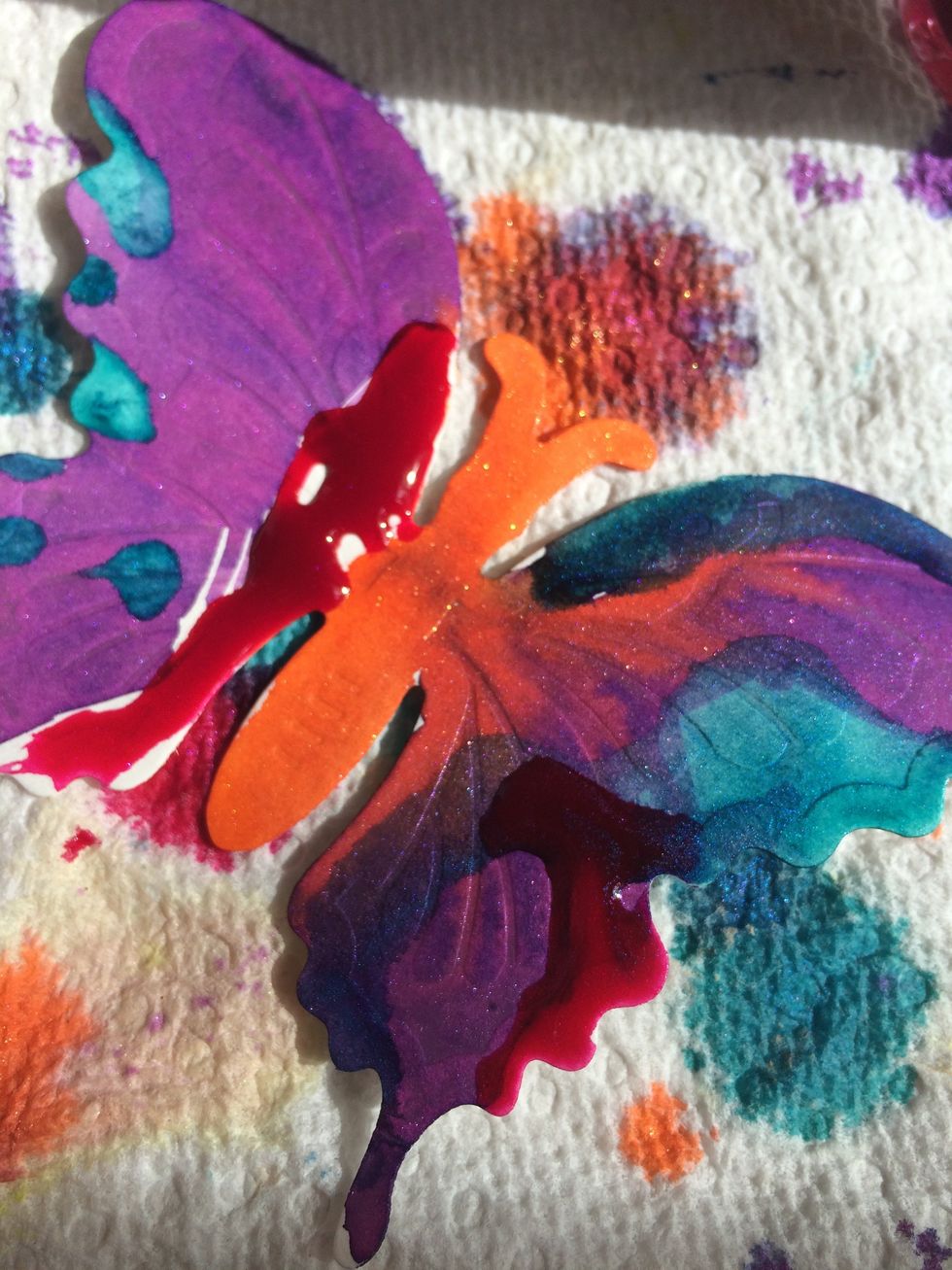 I made sure they landed well together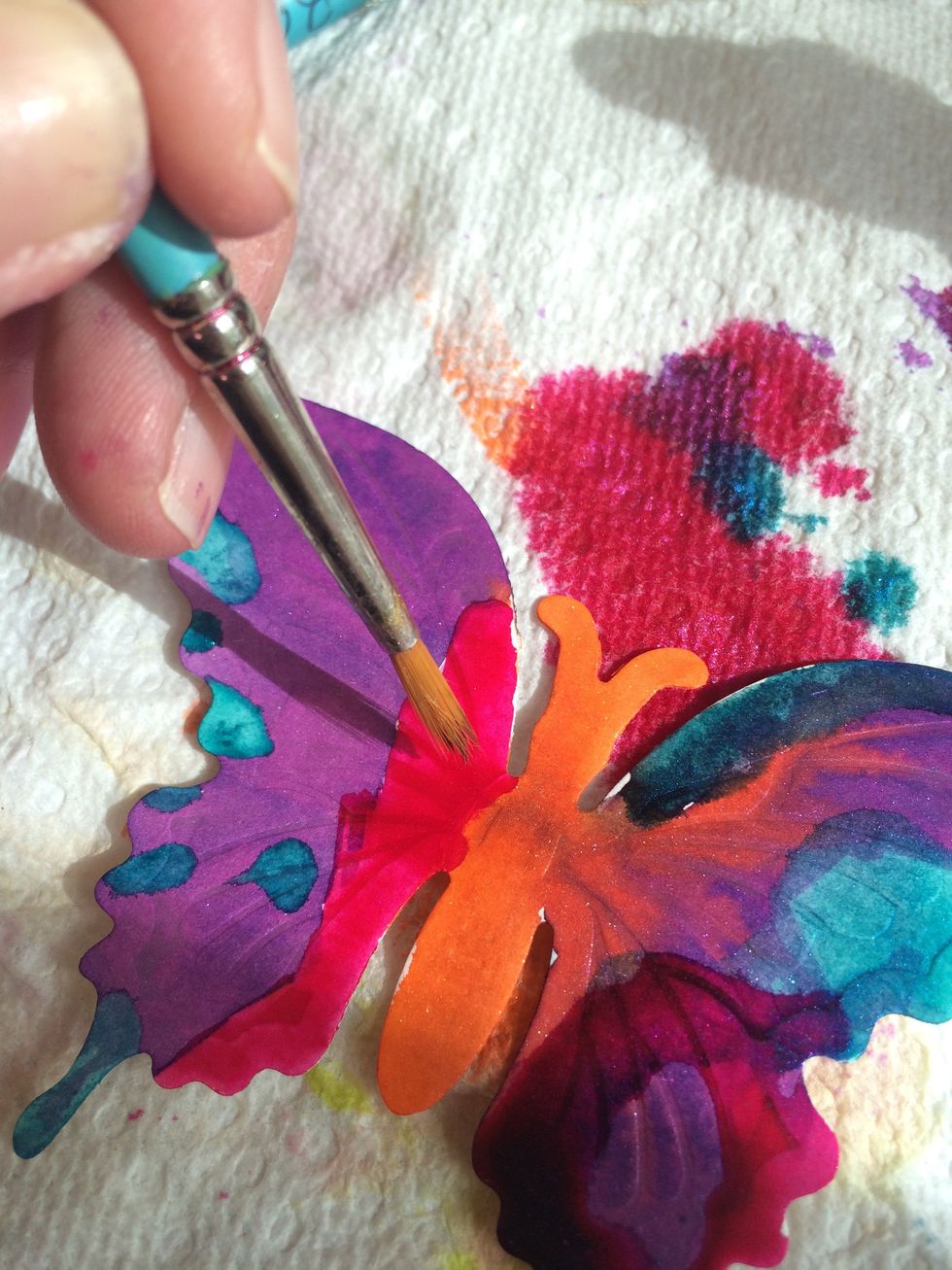 I did use a Princeton small brush.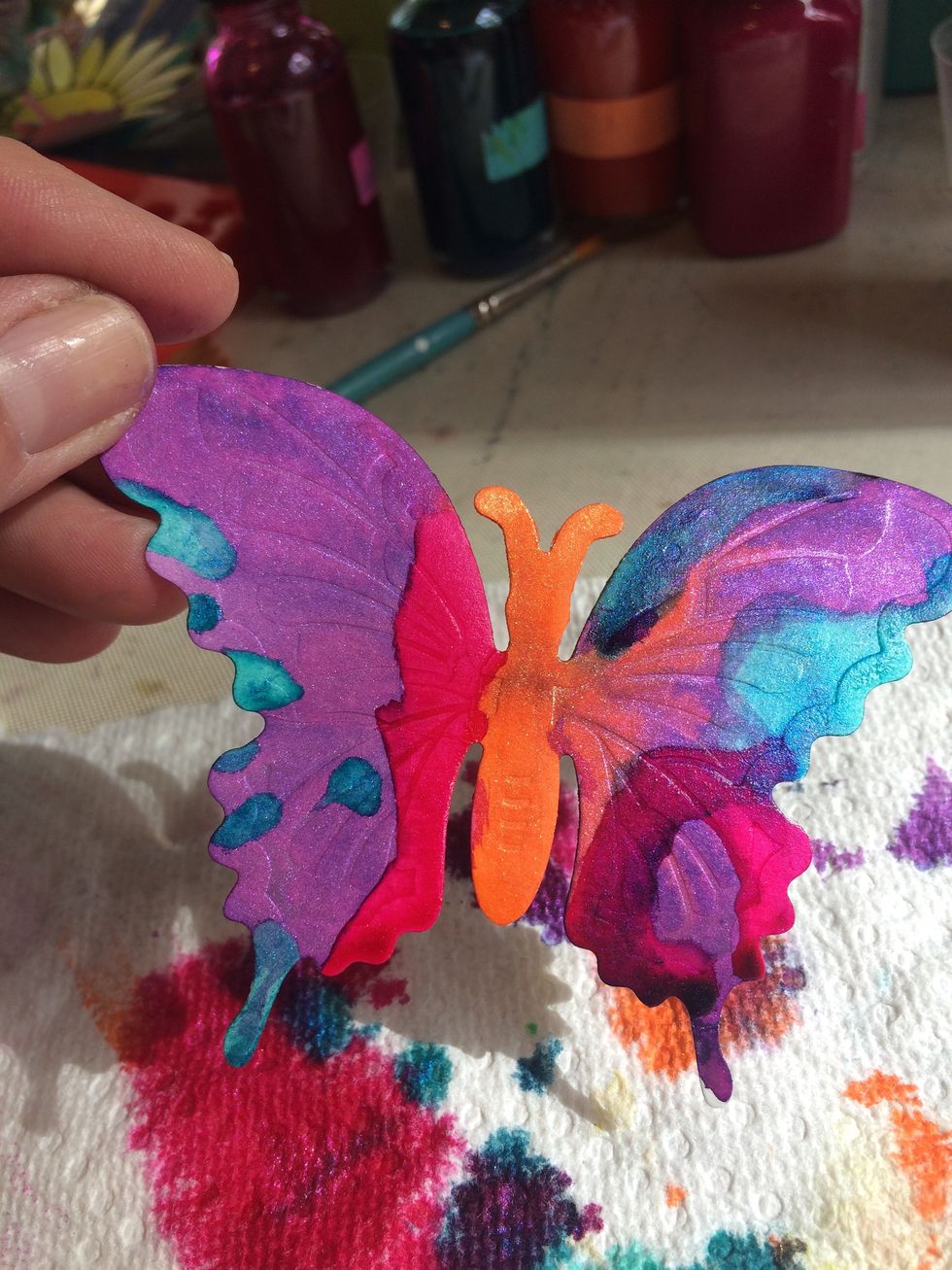 Love the finished butterfly and the shimmer!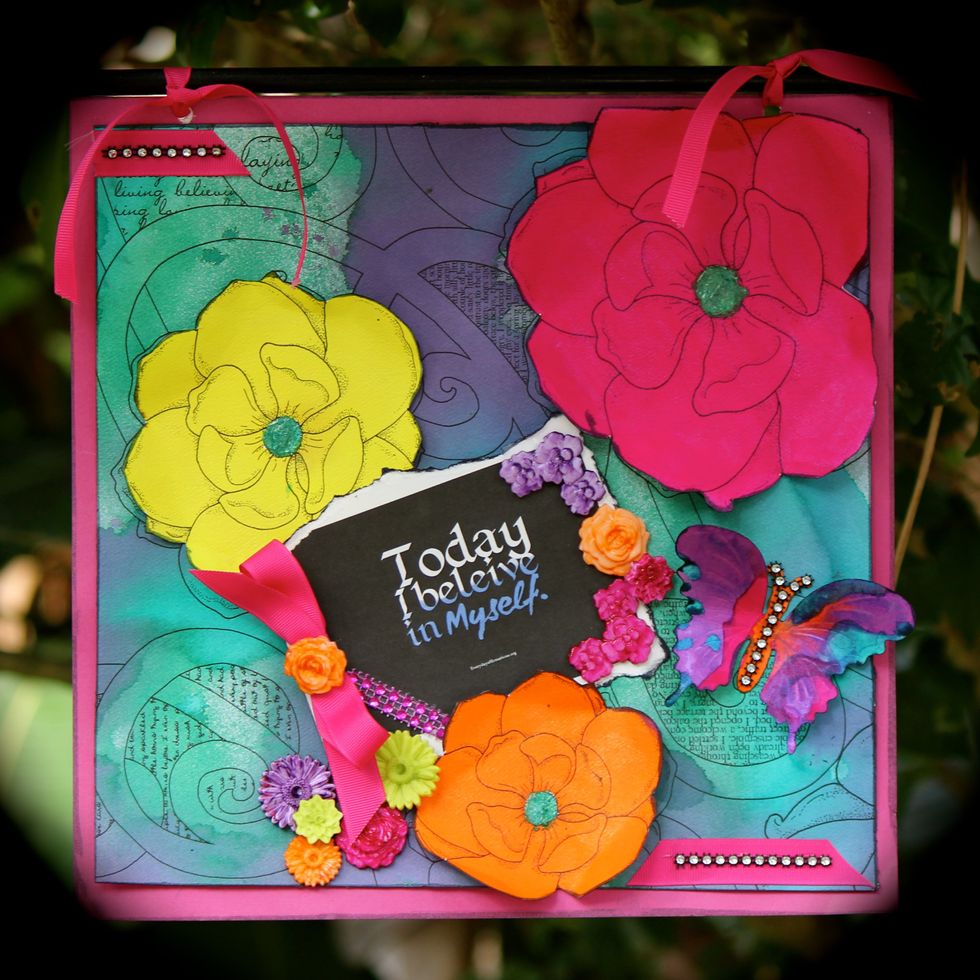 Once I put it all together this is what the layout will look like :-)
Art Anthology Minx in Allure
Art Anthology Minx in Radiance
Art Anthology Minx in Enchanting
Art Anthology Minx in Panache
Art Anthology Minx in Majestic
Art Anthology Minx in Midnight
Art Anthology Colorations in Peacock Feathers
Art Anthology Colorations in Siesta Key
Art Anthology Colorations in Concord
Art aNthology Sorbet in Cayman
Art Anthology Dimensional Gems in Fluorite
Art Anthology Dimensional Gems in Rhodolite
Art Anthology Velvet in Fiesta
Art Anthology Velvet in Limeaid
Art Anthology
Art Anthology is a manufacturer of dimensional mediums.\n\nCome chat with us in our Facebook Group: Art Anthology Adventures in Art