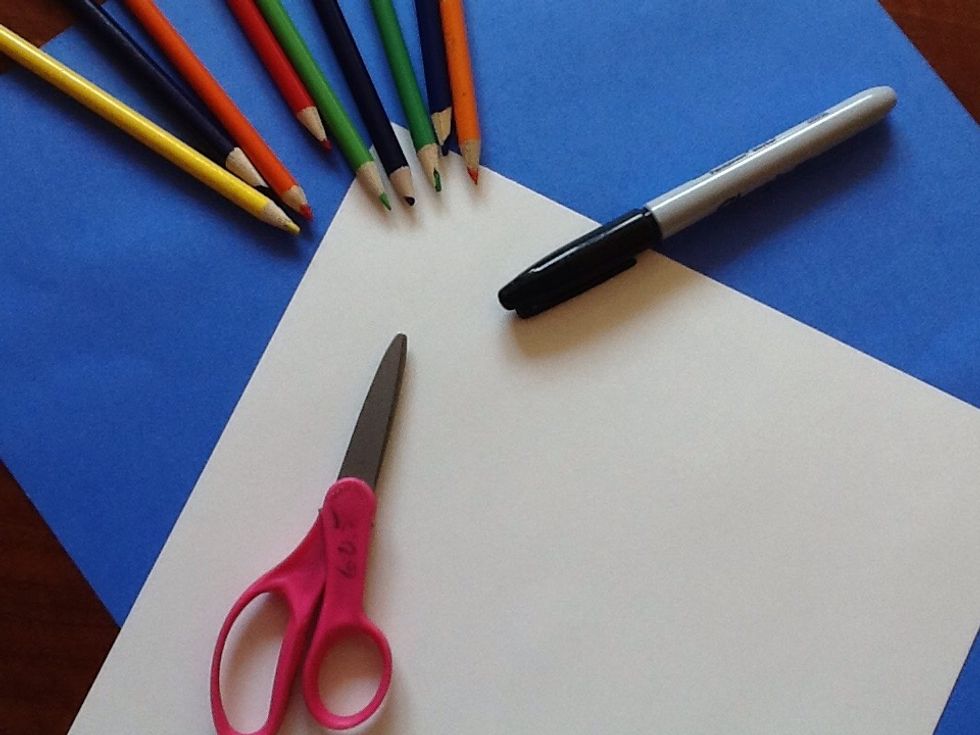 Gather your supplies for the project. You will need the following materials: 9 x 12" white drawing paper, scissors, Black Sharpie marker and a set of colored pencils.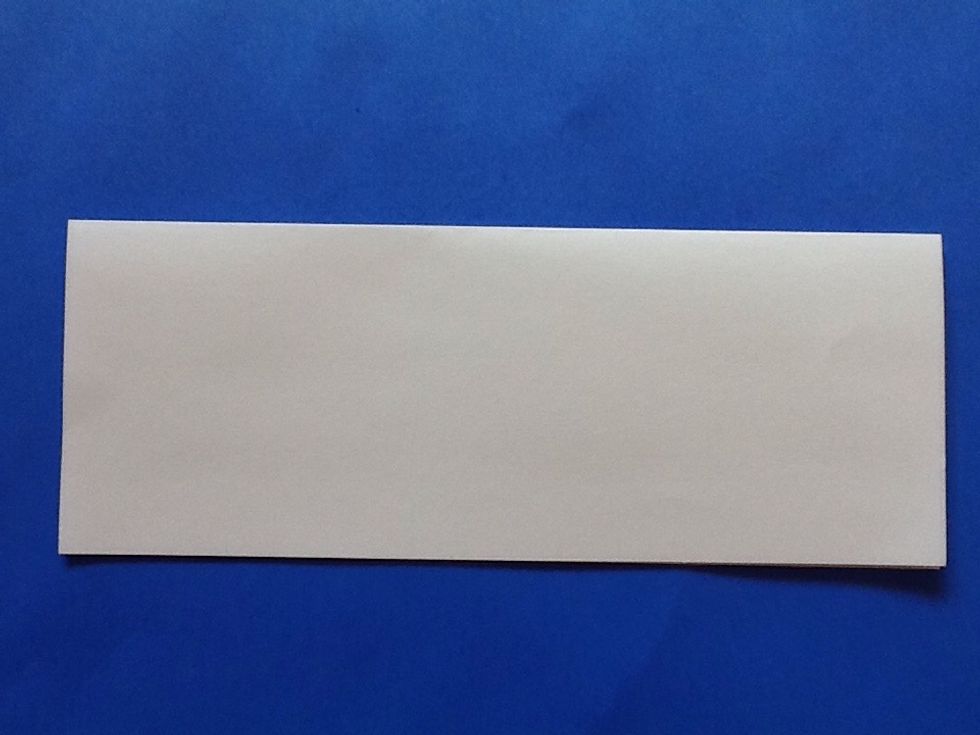 Fold the paper in half vertically to create a hot dog fold. Use your thumbnail to firmly crease the fold.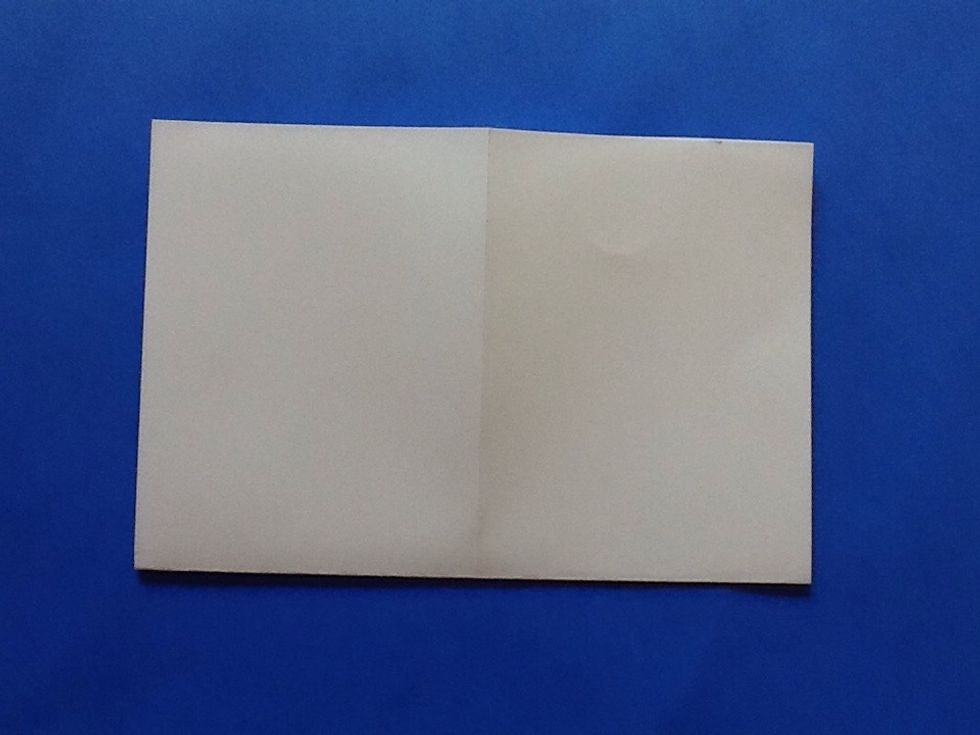 Open the paper up and fold it the opposite way creating a hamburger fold.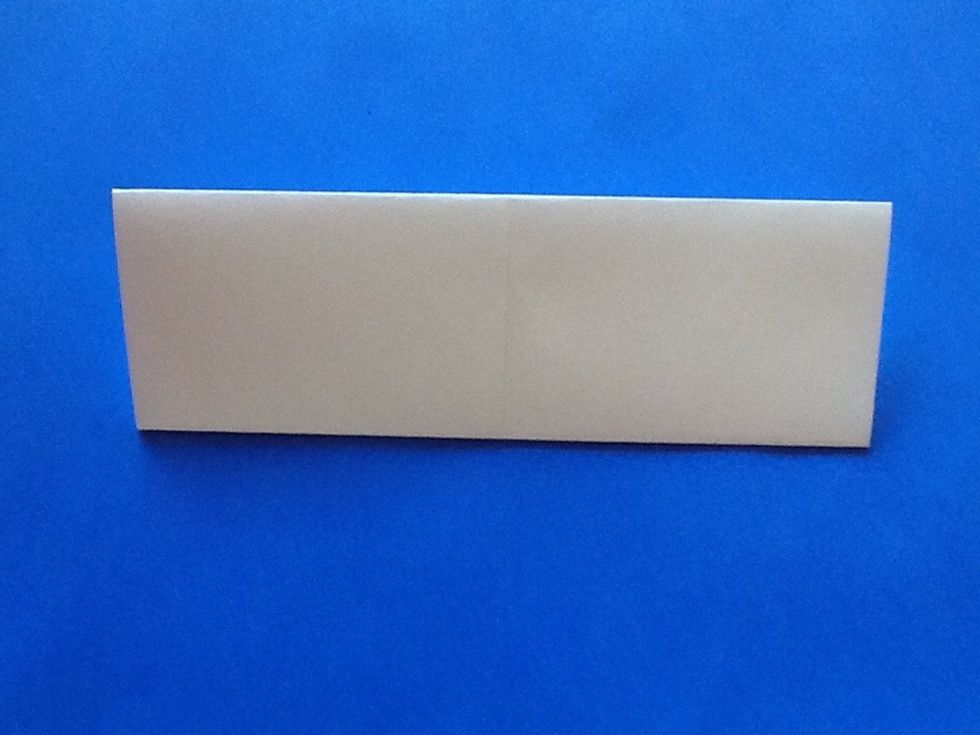 While the paper is still folded, fold it in half one more time.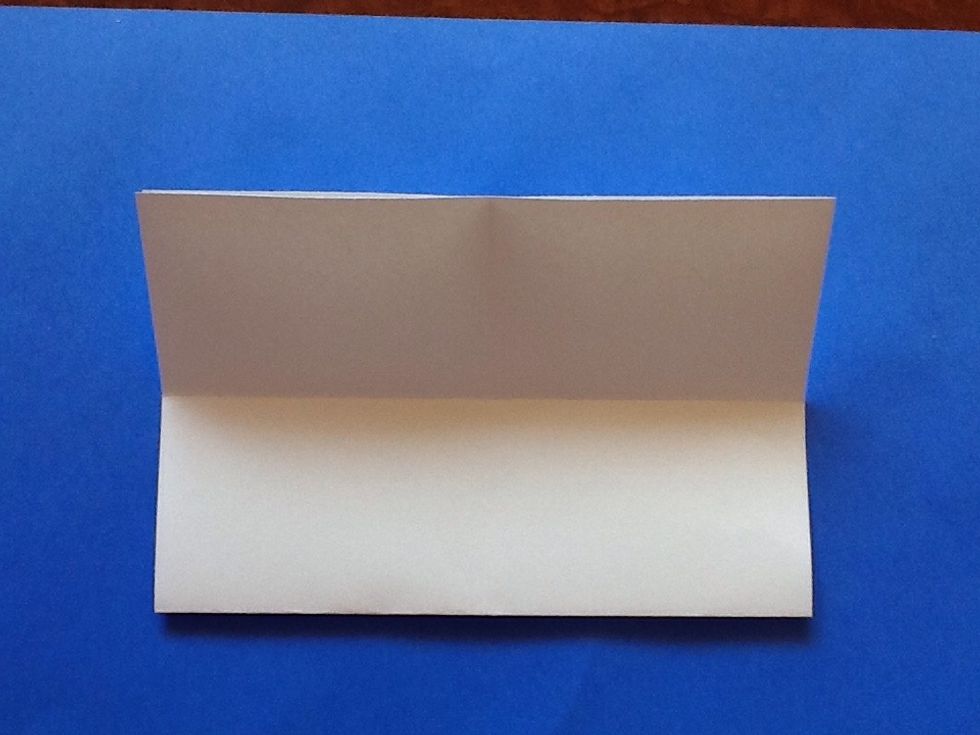 Open the paper up once. It will look like a greeting card.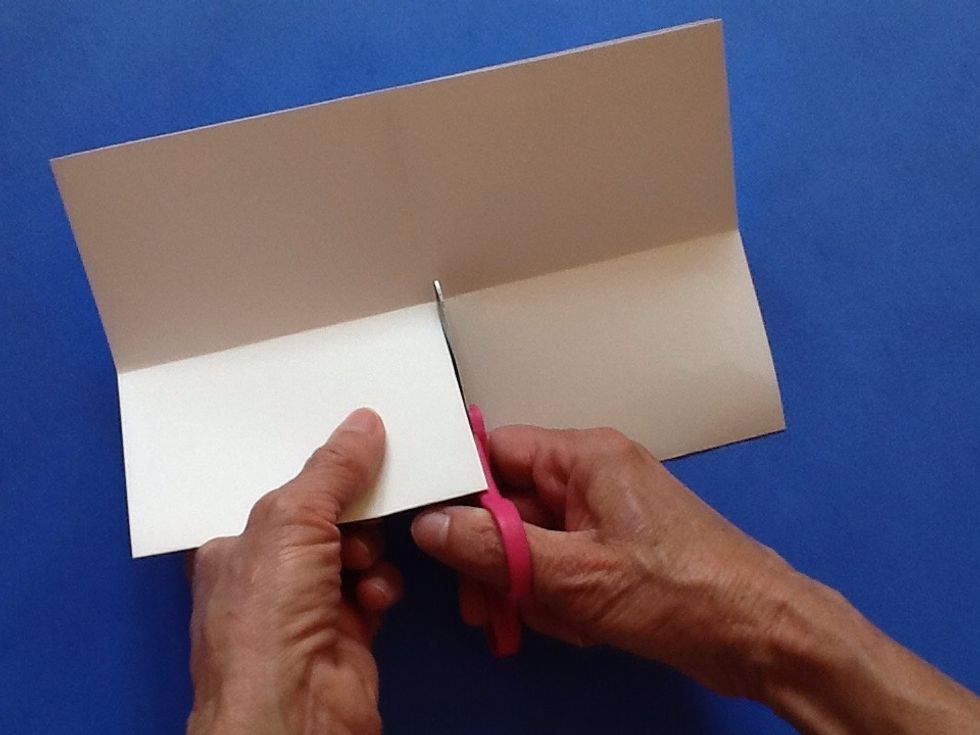 Starting with the fold at the bottom, cut along the vertical crease until you intersect the horizontal fold and stop.
Open the paper so it is flat on the table.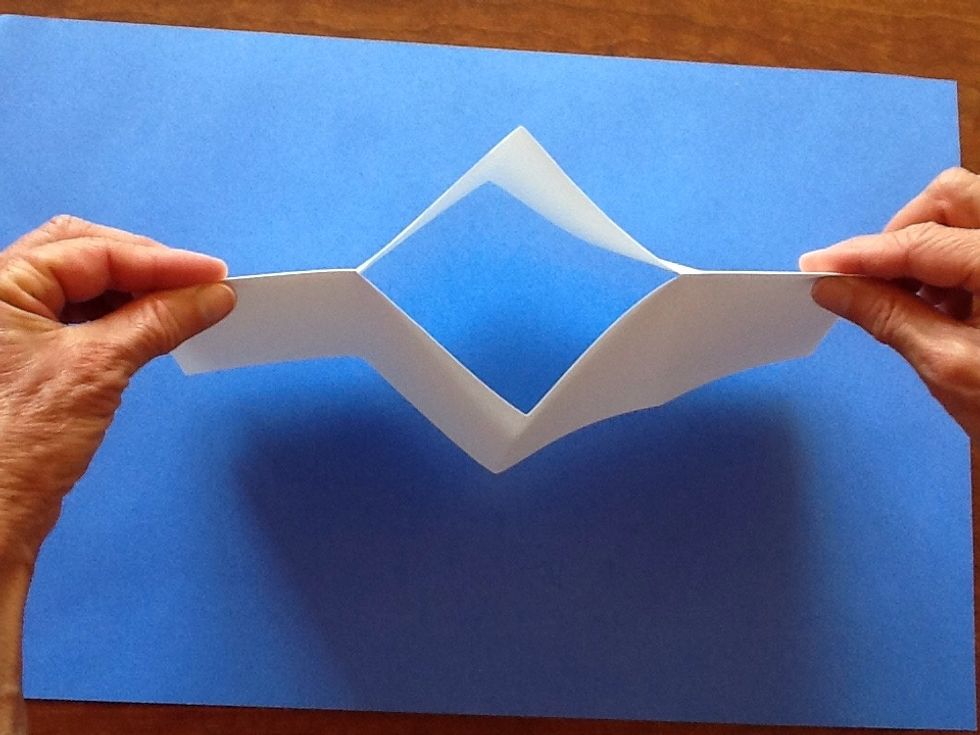 Fold the paper in half so the fold is at the top and start pushing the ends of the paper to the middle to form a diamond shape.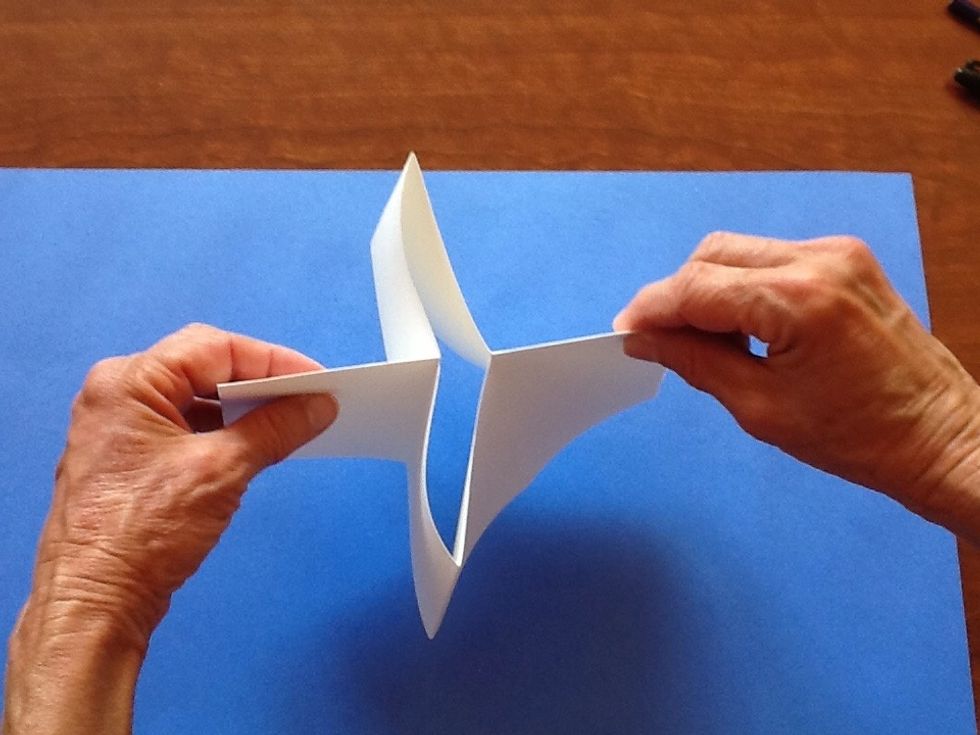 Continue to push until you create a plus sign.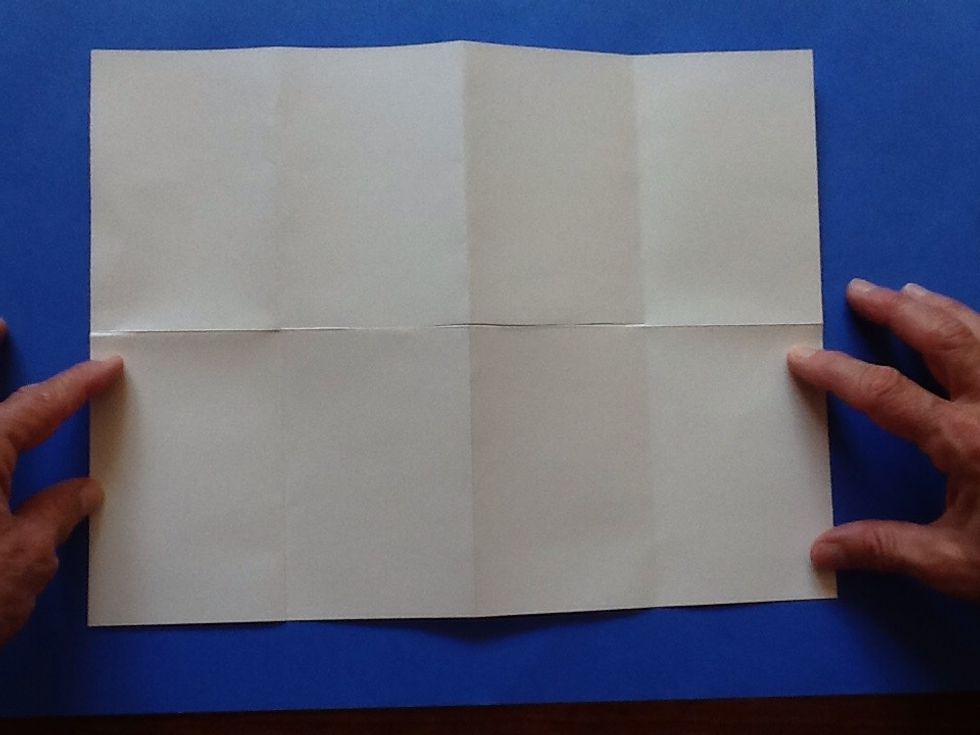 Open the paper up flat.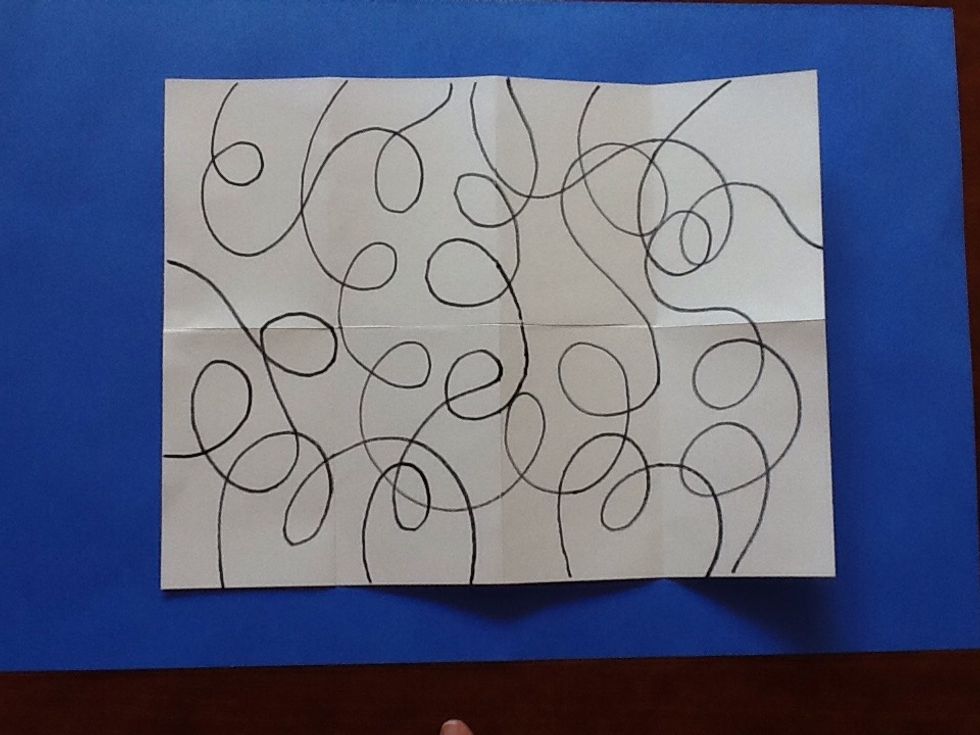 Using a black marker, draw loose scribbles over the entire sheet of paper. The scribbles should overlap and extend off the paper. Also, you do not want to make the scribbles too close together.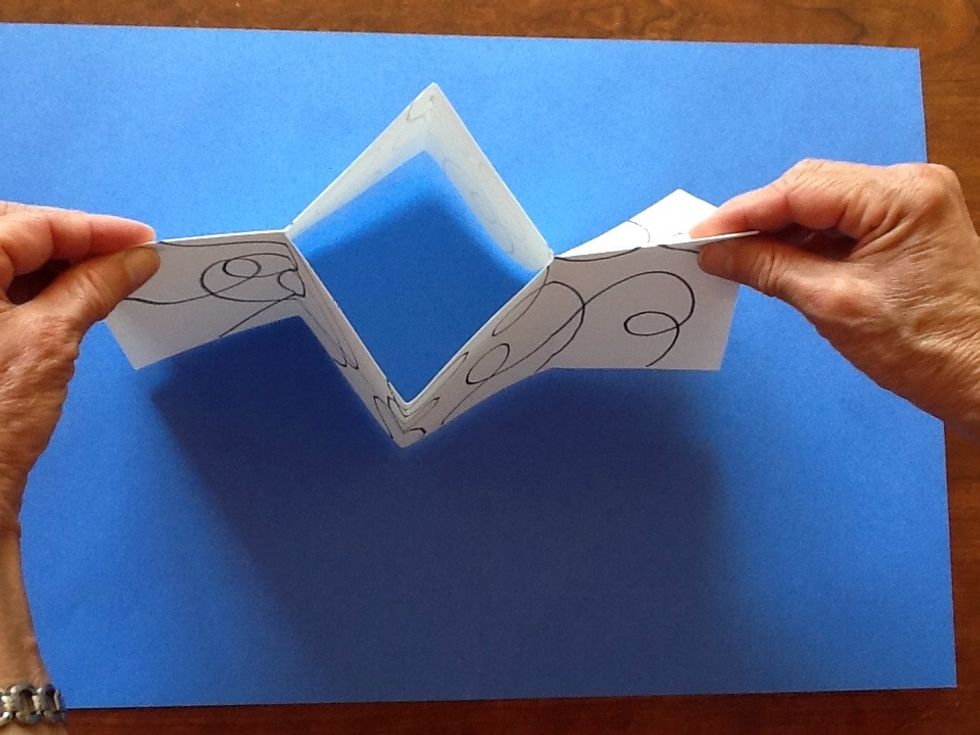 Fold the paper back into the book shape by creating the diamond shape first.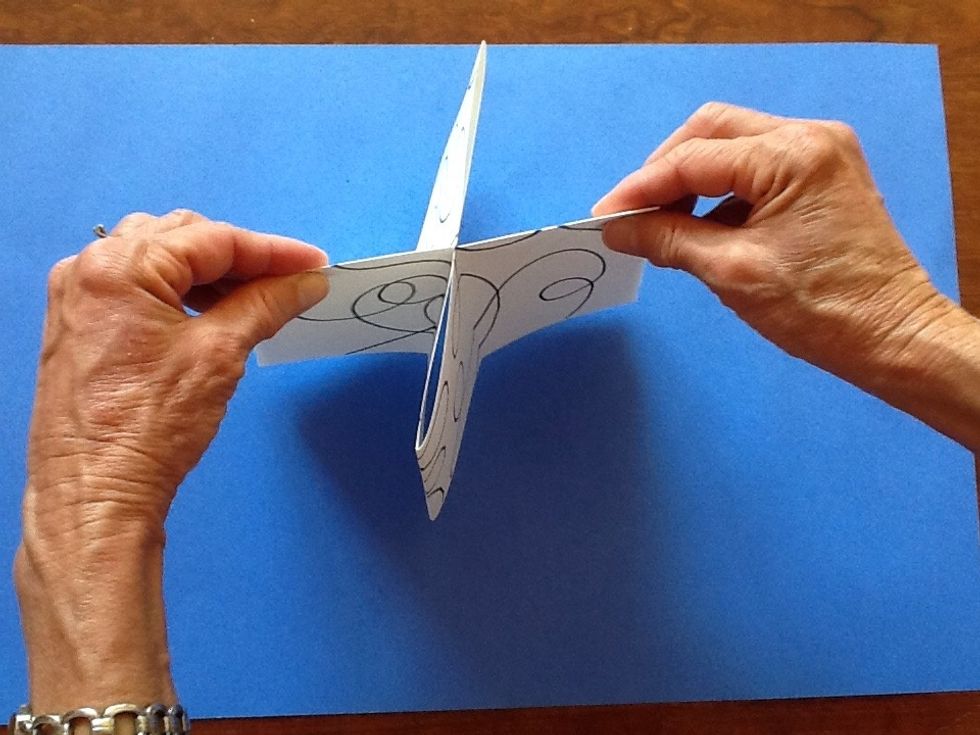 Continue to push to form the plus sign.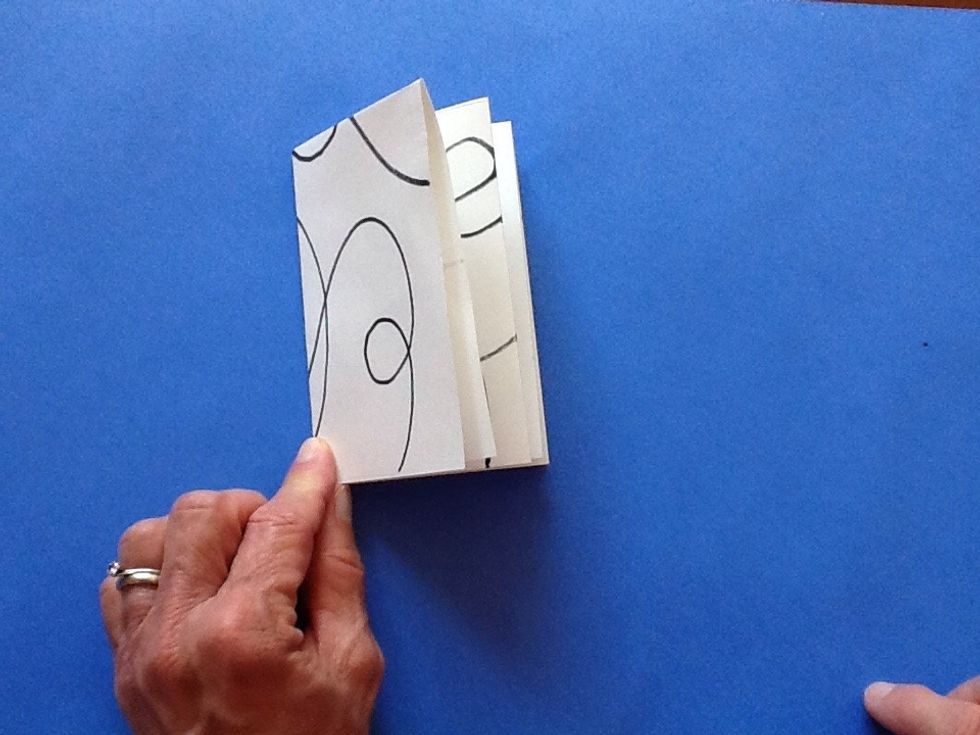 Once the book is created, label each page with a different color scheme that has been studied in class.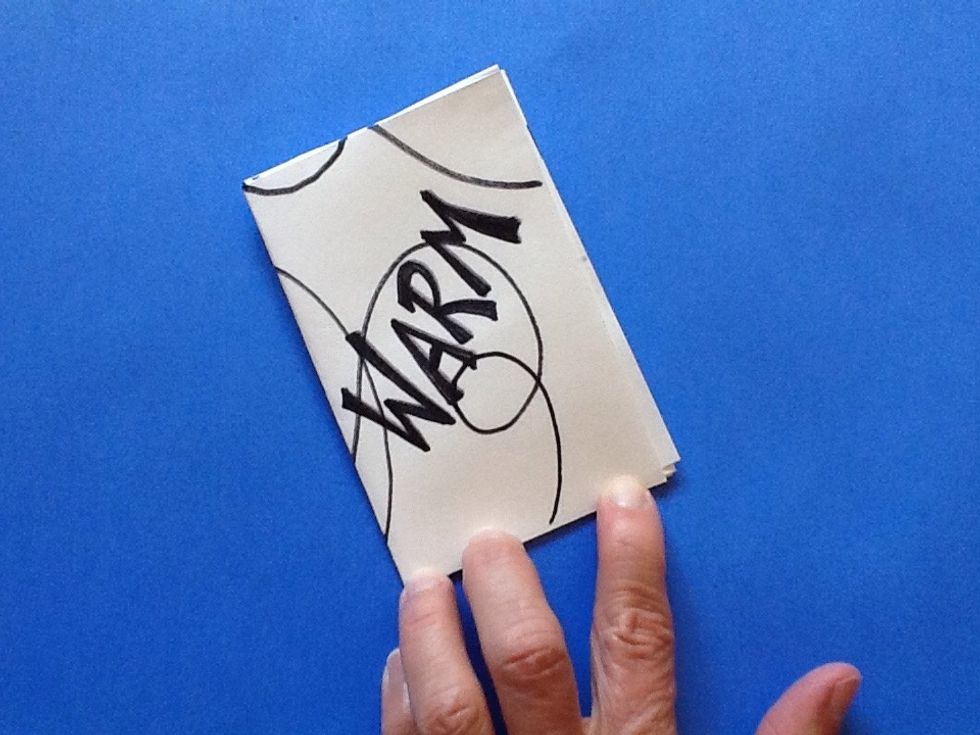 Label the front page warm colors. Use large letters and make them bold by adding thickness to each one.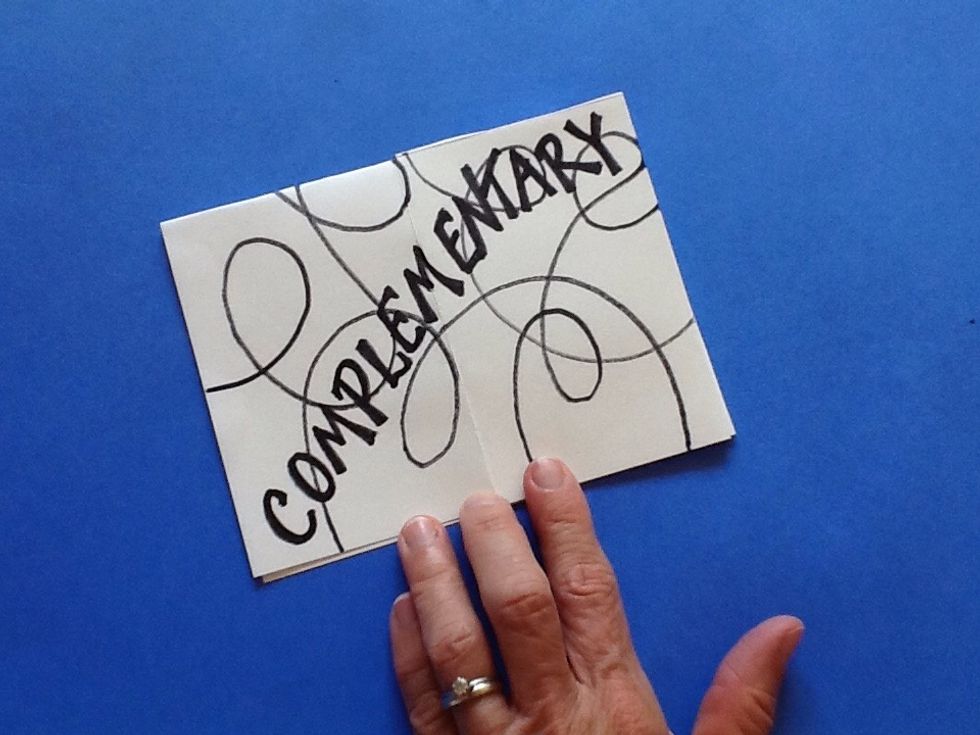 Next, label the first double page complementary colors. To start lettering, begin at the bottom left corner of the paper and extend upwards to the top right corner.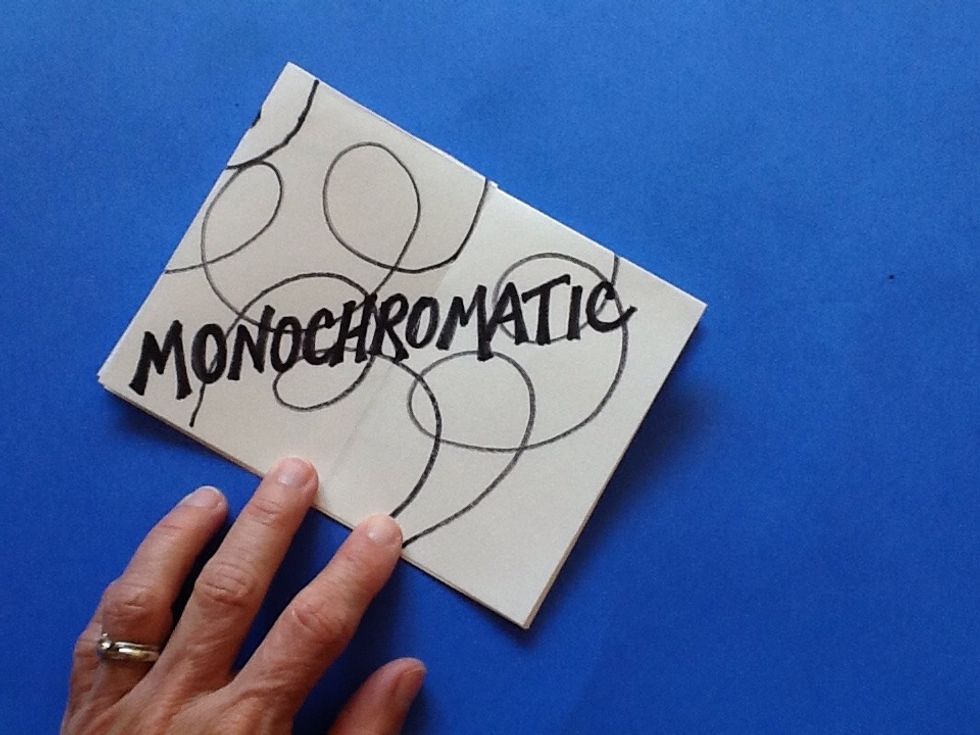 Label the second double page monochromatic colors.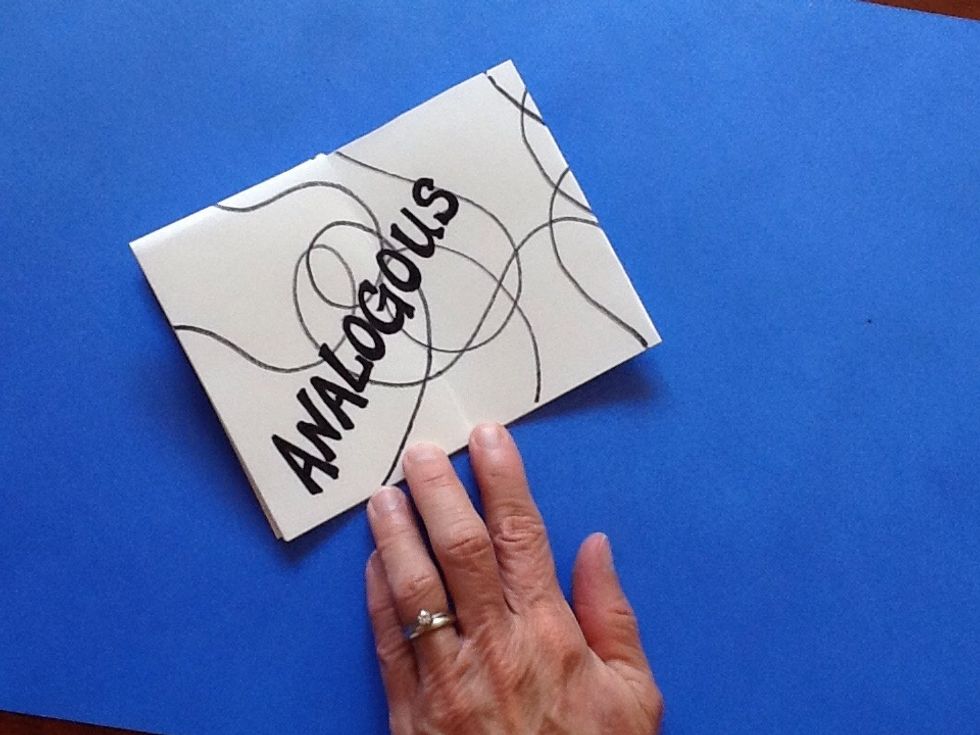 The last double page will be labeled analogous colors.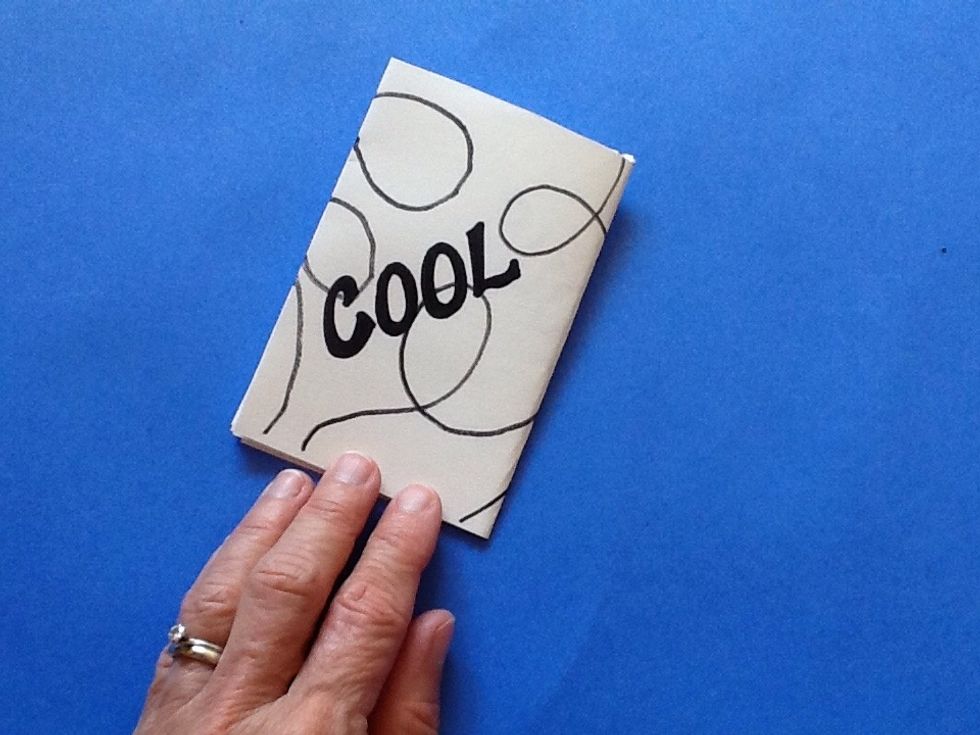 On the back, label the page cool colors.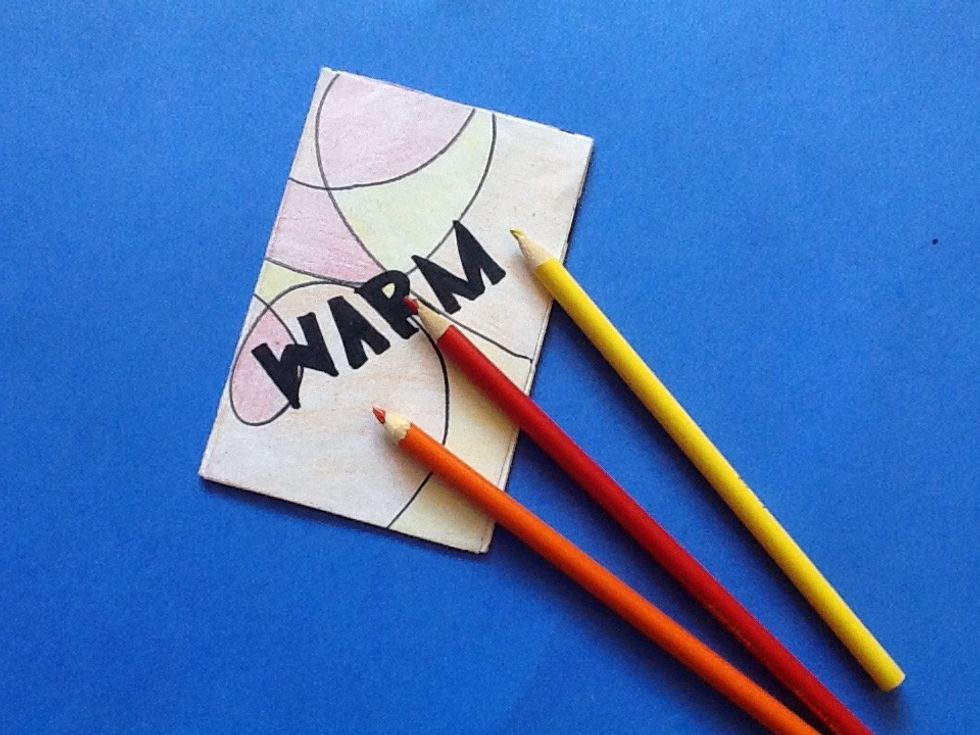 Now, you are ready to start coloring each color scheme using the correct colored pencils. For warm colors, use red, orange, yellow and pink.
On the monochromatic page, use different values of one color. The example used values of purple. The amount of pressure on the pencil changes the value; the more pressure, the darker the color.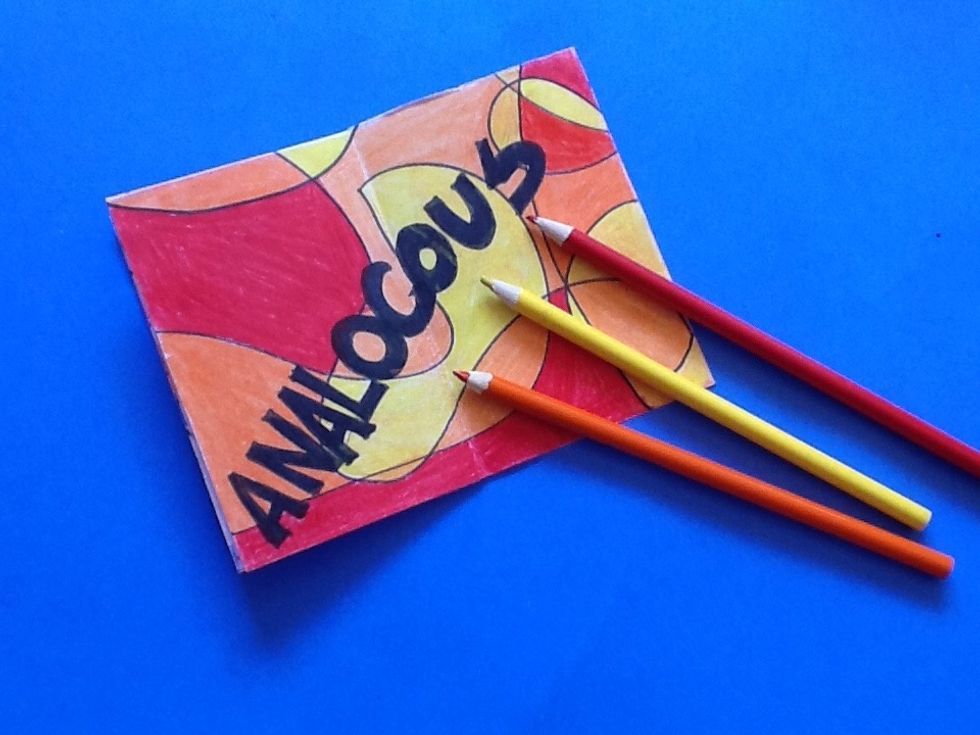 Color using analogous colors. Analogous colors are families of colors because the same primary colors are used to make them. In this example, the orange family of colors are used.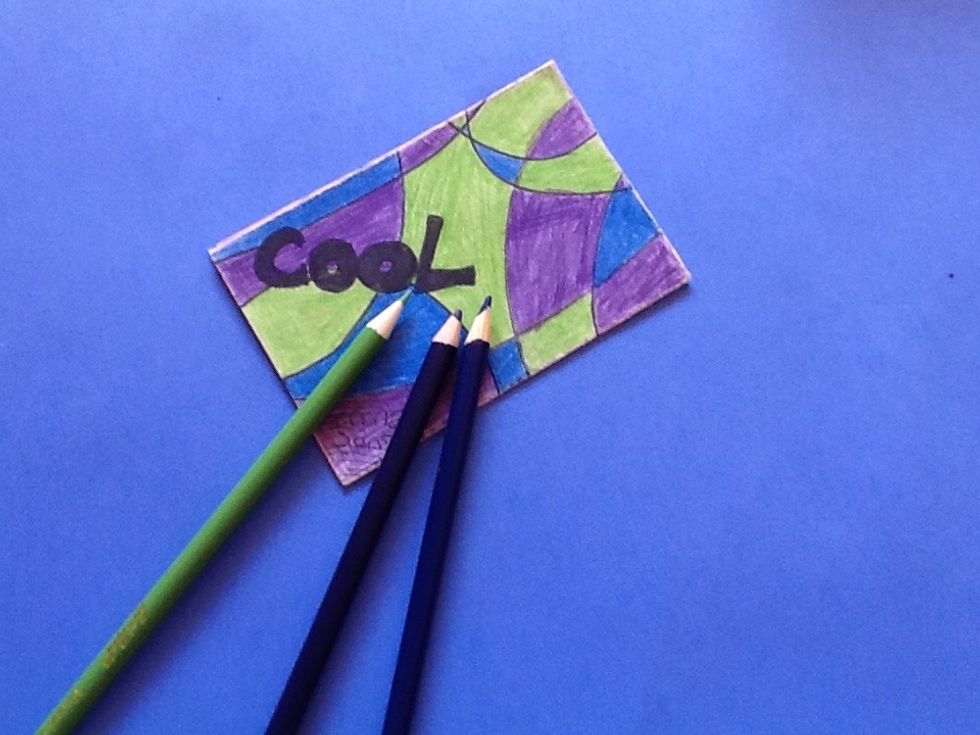 Color the last page using cool colors. This color scheme includes greens, blues and purples.
See how easily you created your own color schemes booklet!
9 x12" white drawing paper
Scissors
Black Sharpie marker
Set of colored pencils