Choose a base. This is a piece of any color construction paper you would like. The materials you collect in the next step will be eventually attached to this paper.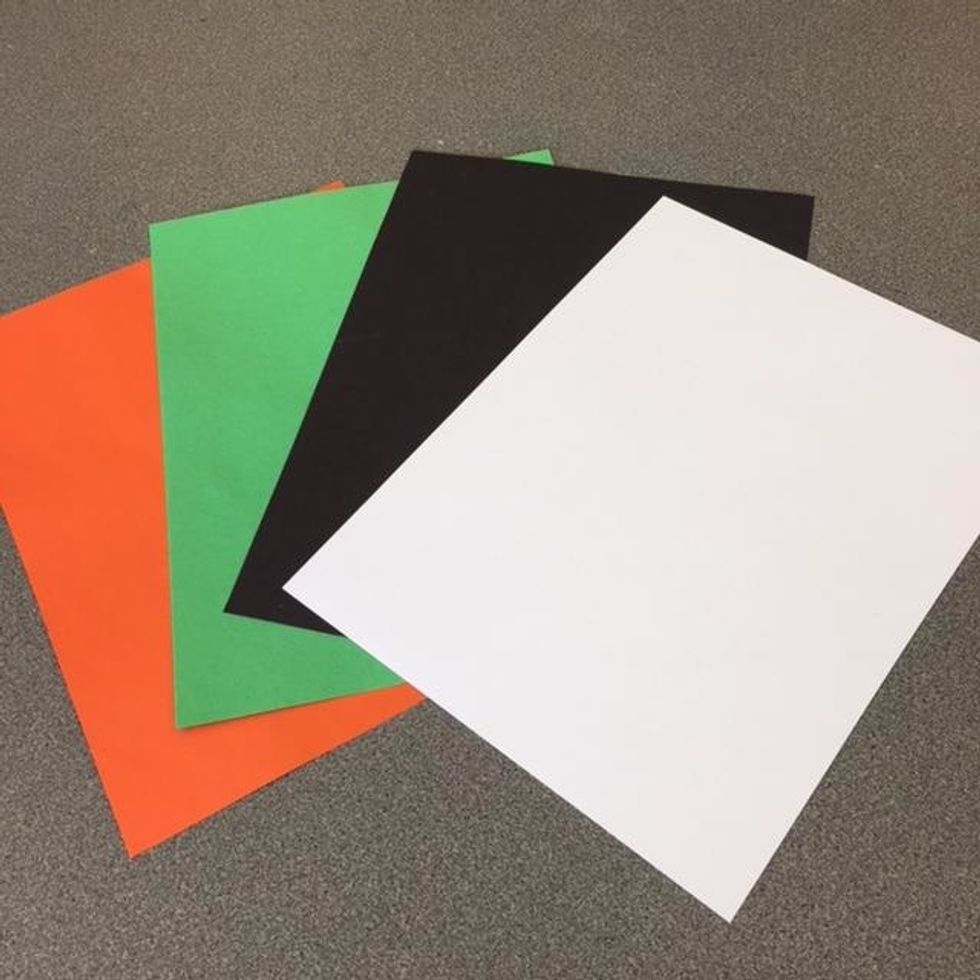 Gather materials such as paint chips, painted paper, art tissue paper or magazines. These materials will be used to add color and shape to your collage. Choose as many as you like.
Cut your shapes with scissors or tear shapes with your hands.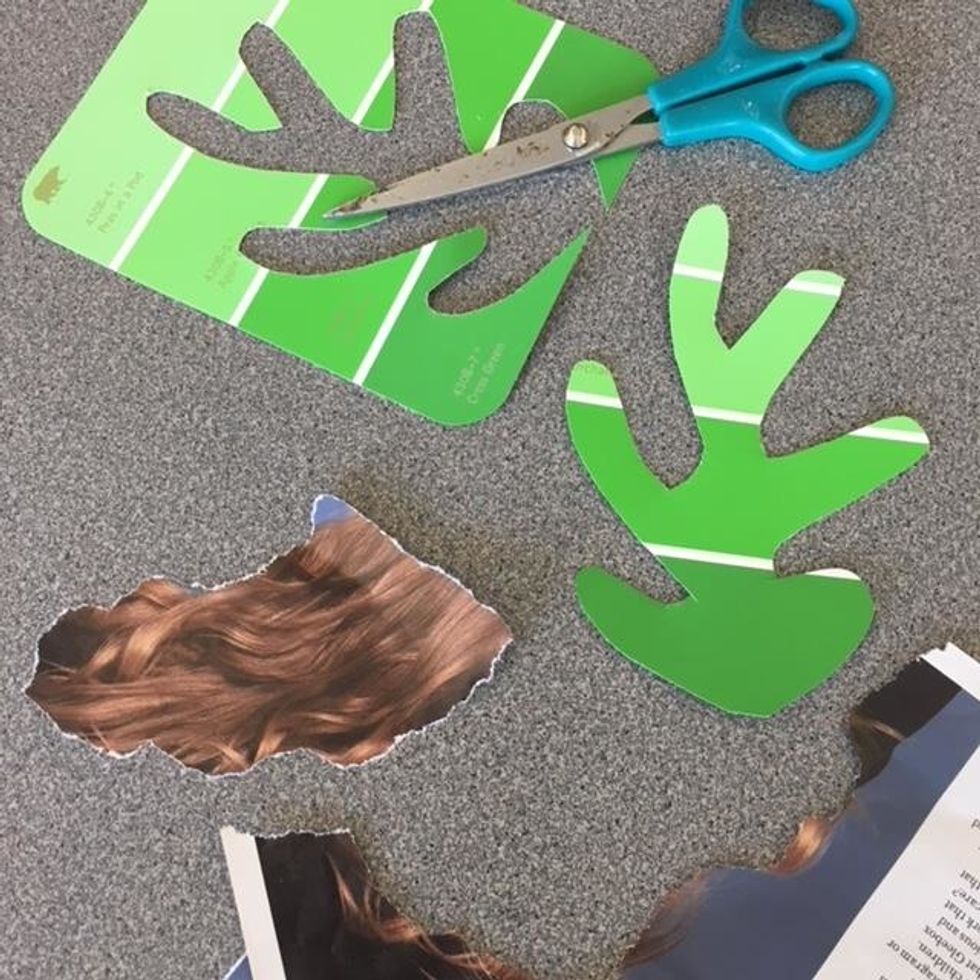 Arrange & rearrange your shapes. Try overlapping to show depth.
Arrange & rearrange shapes until your happy with the result.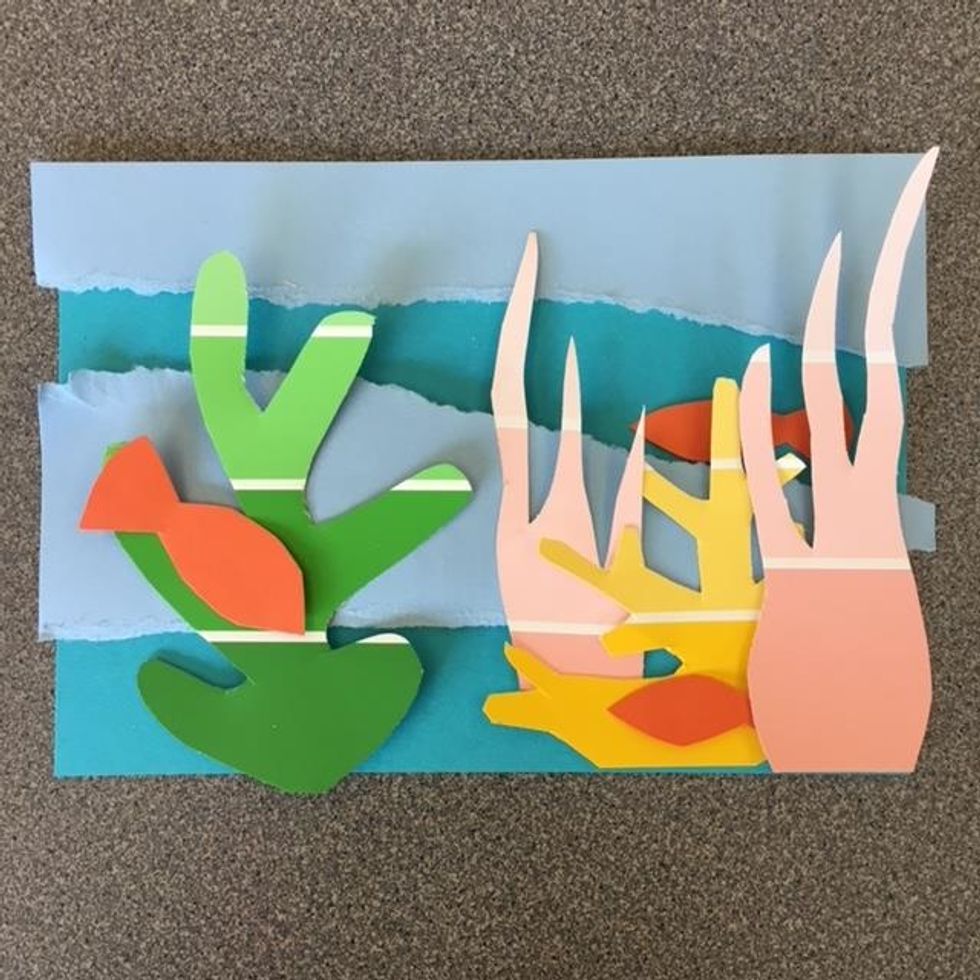 Begin gluing your shapes to the base paper.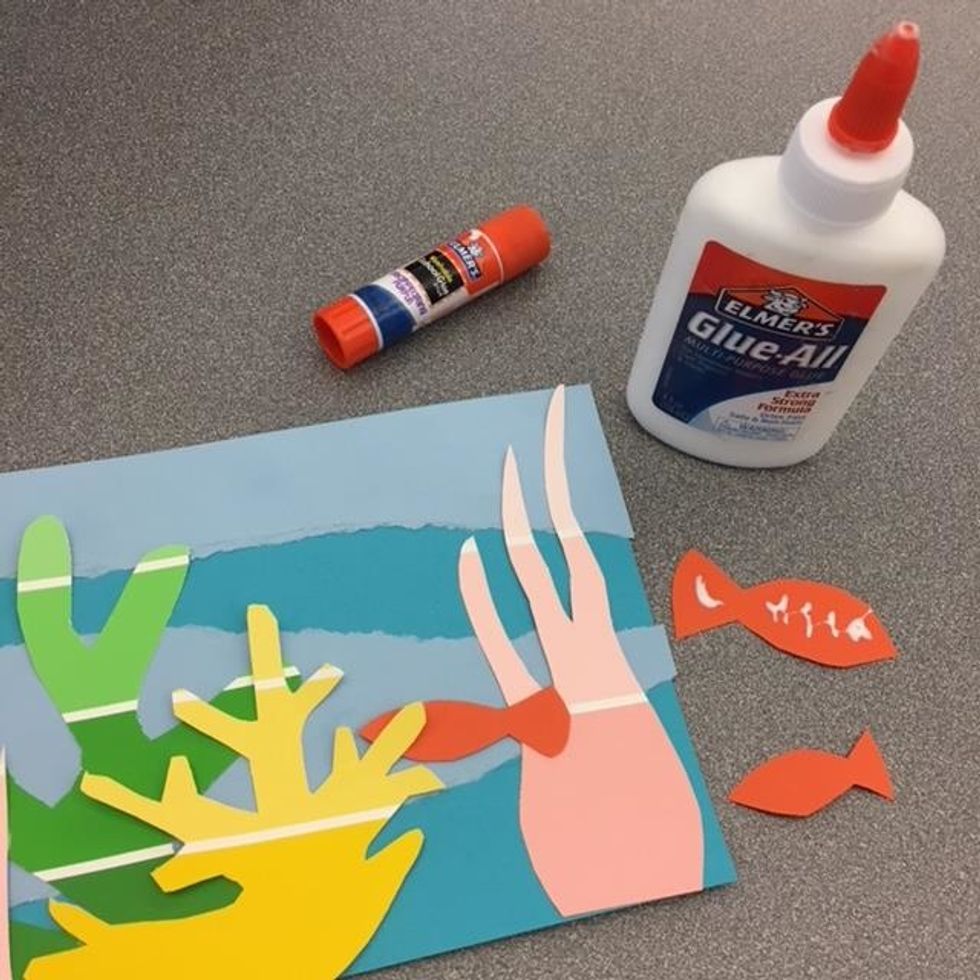 Continue gluing all of your shapes to base paper. Make sure they are flat.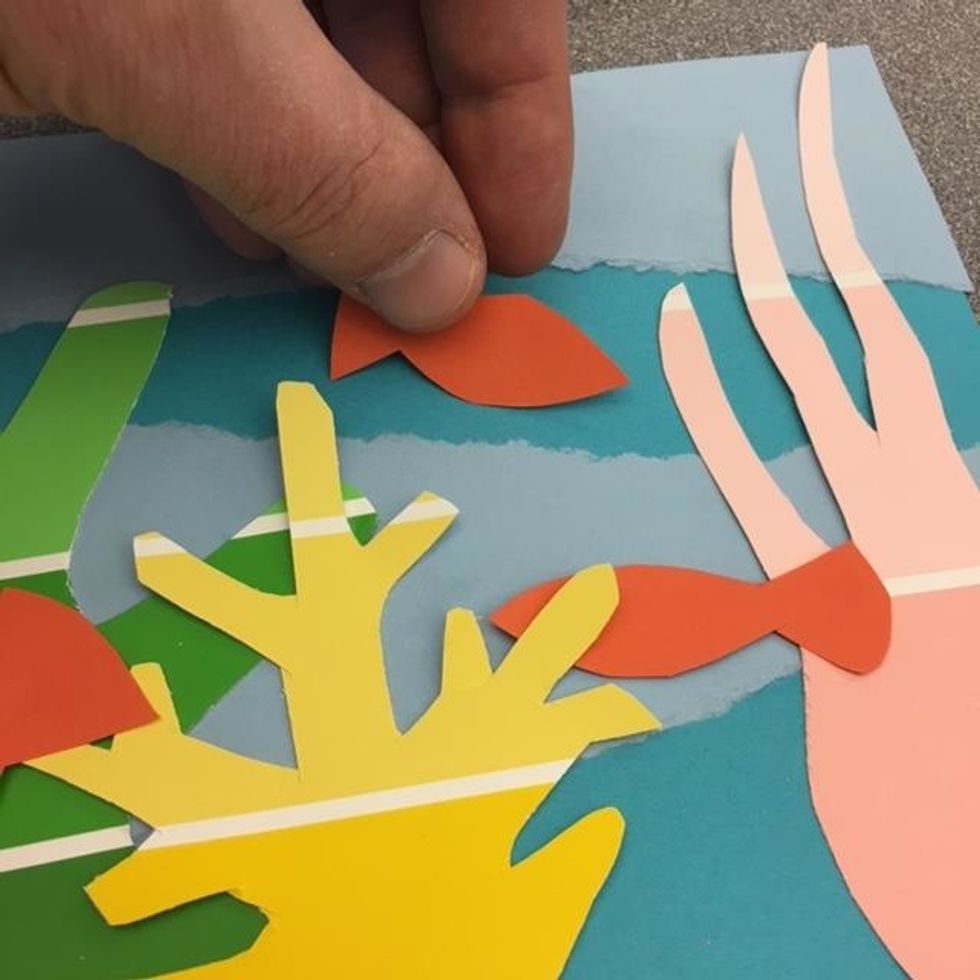 Add details to your collage. Buttons were added for bubbles and Sharpie marker was used to embellish the fish with this collage. The possibilities are endless. What will you use for this step?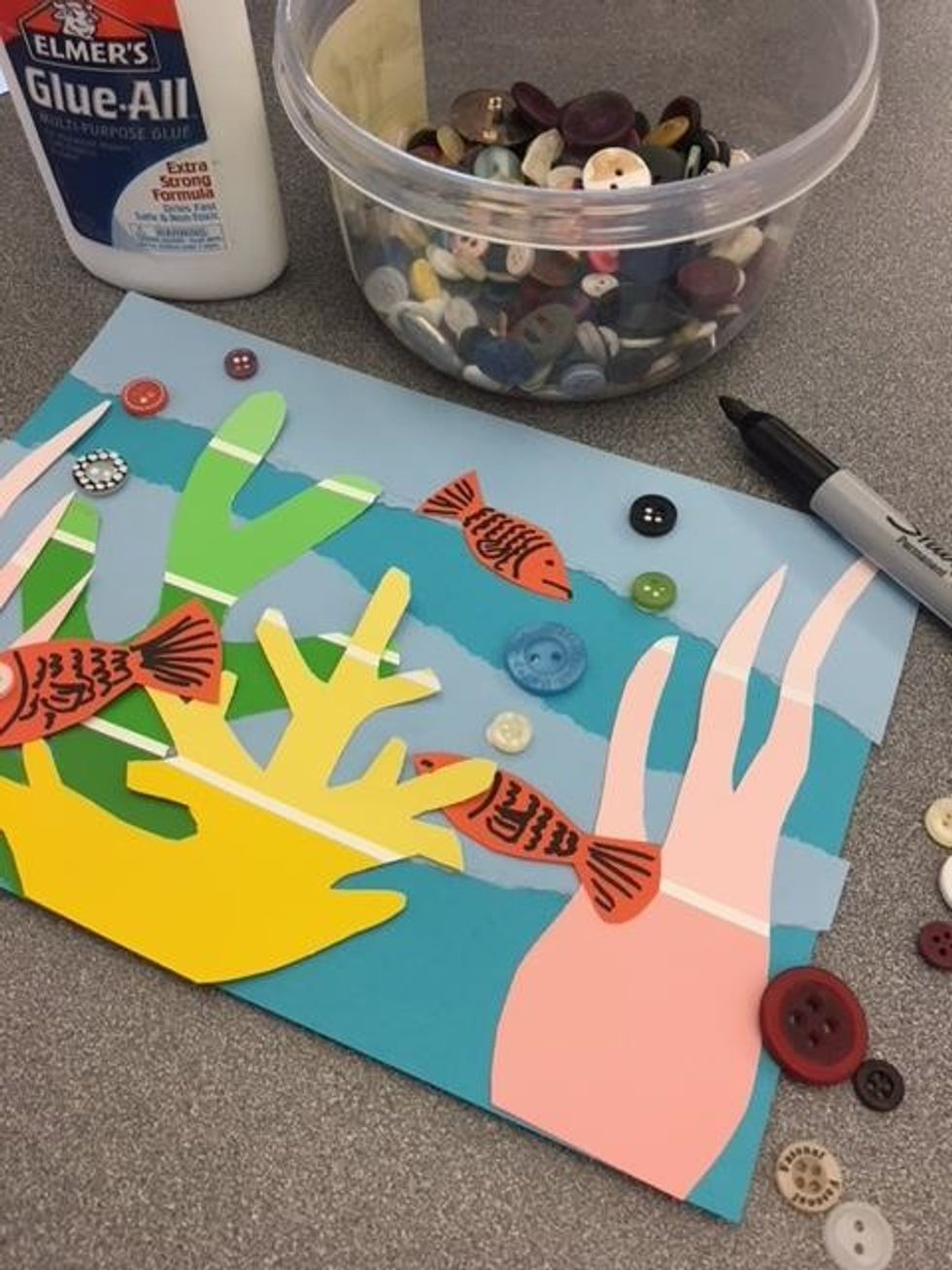 The finished masterpiece! What will your collage look like? What colors will you choose? Will you tear or cut the paper? What kind of glue will you use? Remember collage is 2D (flat) artwork.
Check Collage Center for a variety of materials...
Such as: Construction paper, paint chips,
magazines, art tissue paper,
Elmer's Glue-All, glue sticks,
& scissors of many varieties