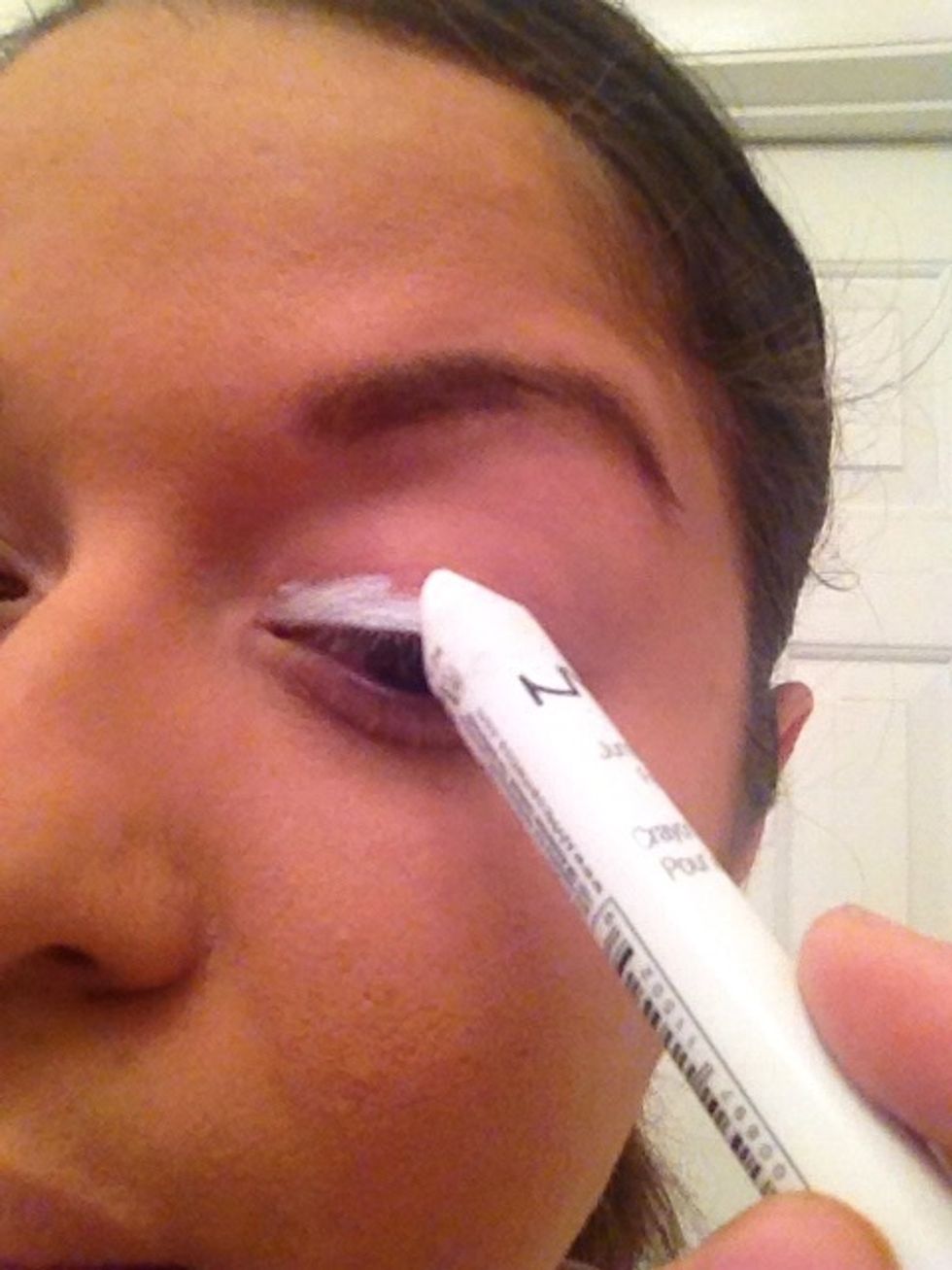 After preparing and contouring your face, apply NYX Milk to the eyelids.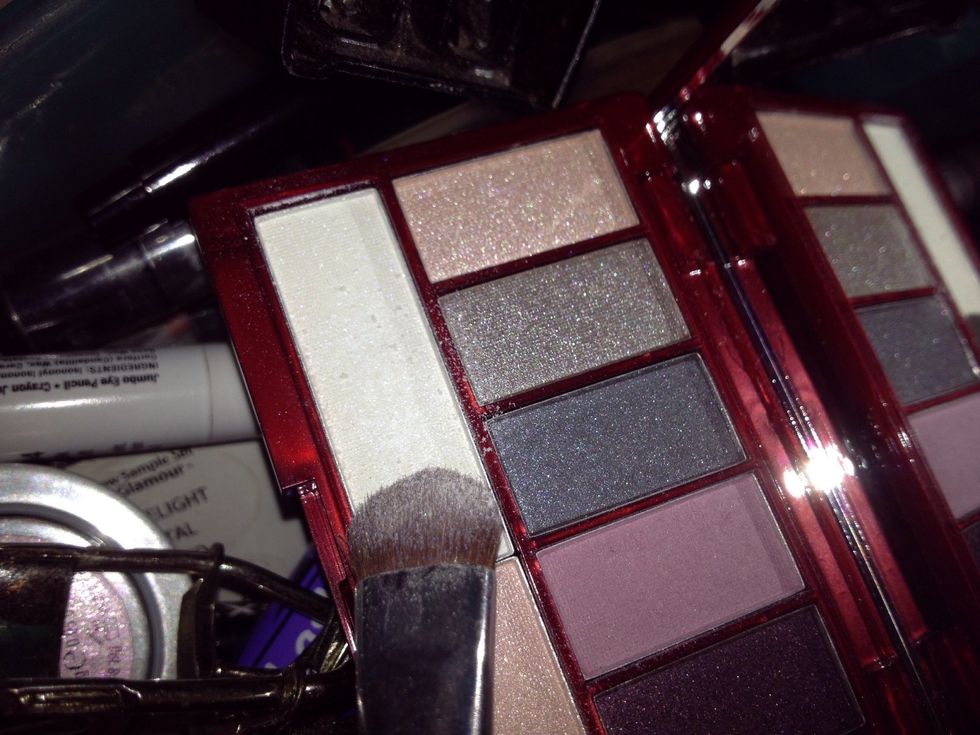 Use a flat brush in the whitest color of your palette. Dab it all over the white area on your lids.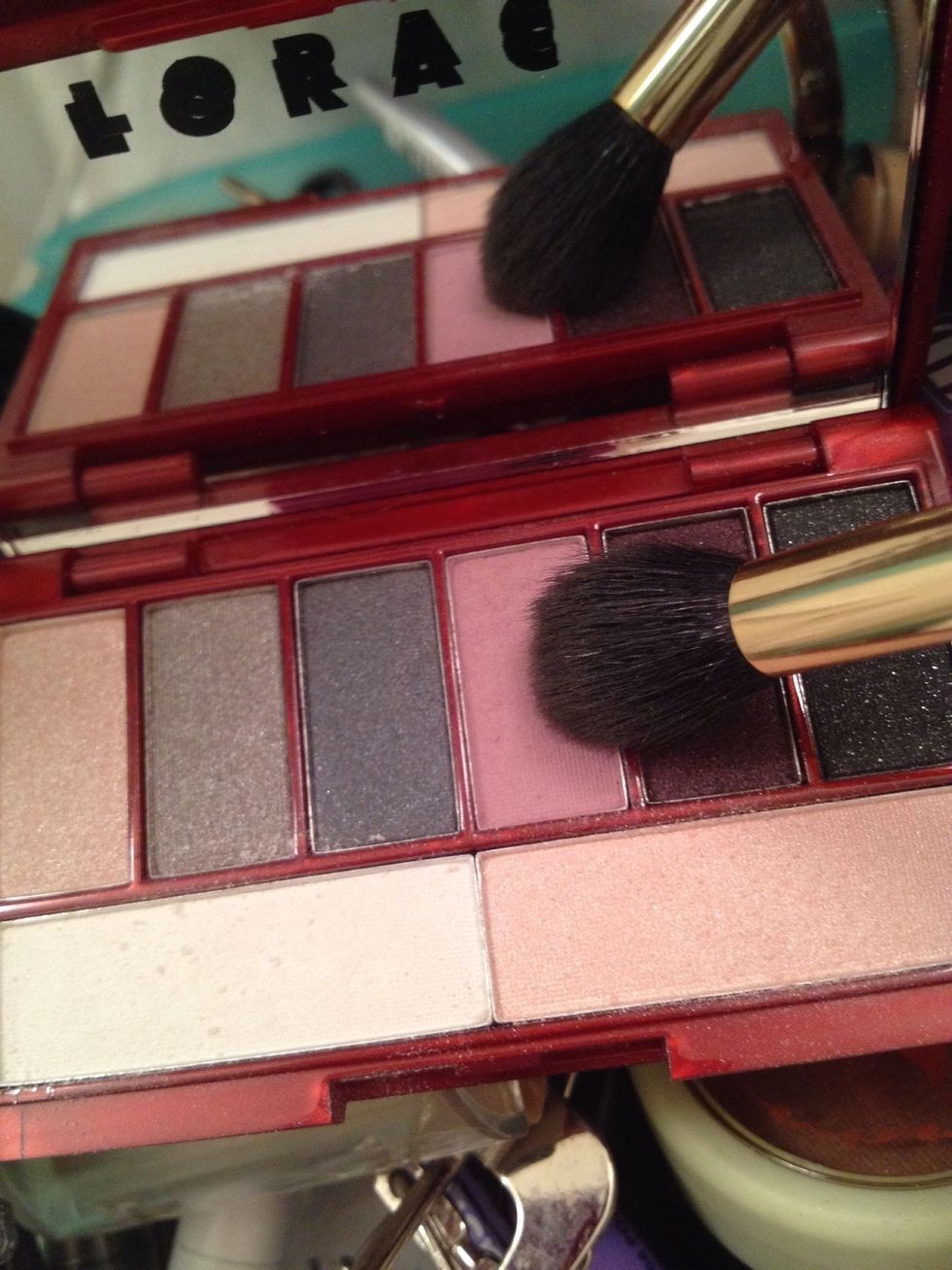 Use a large fluffy brush in a matte mauve shade.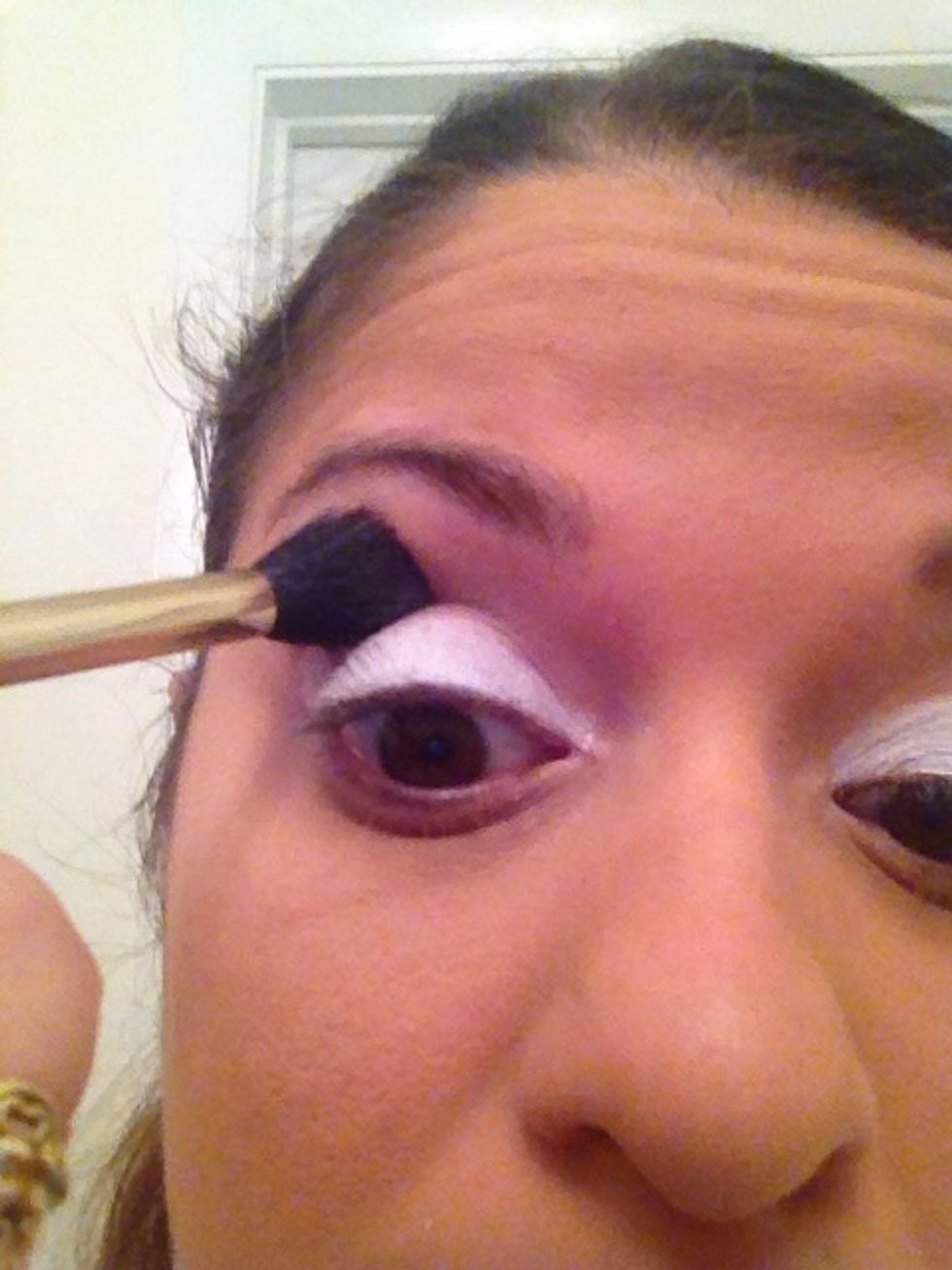 Apply it in a swishing windshield wiping back and forth motion to the crease.
Use a skinny flat brush in the shimmery plum shade.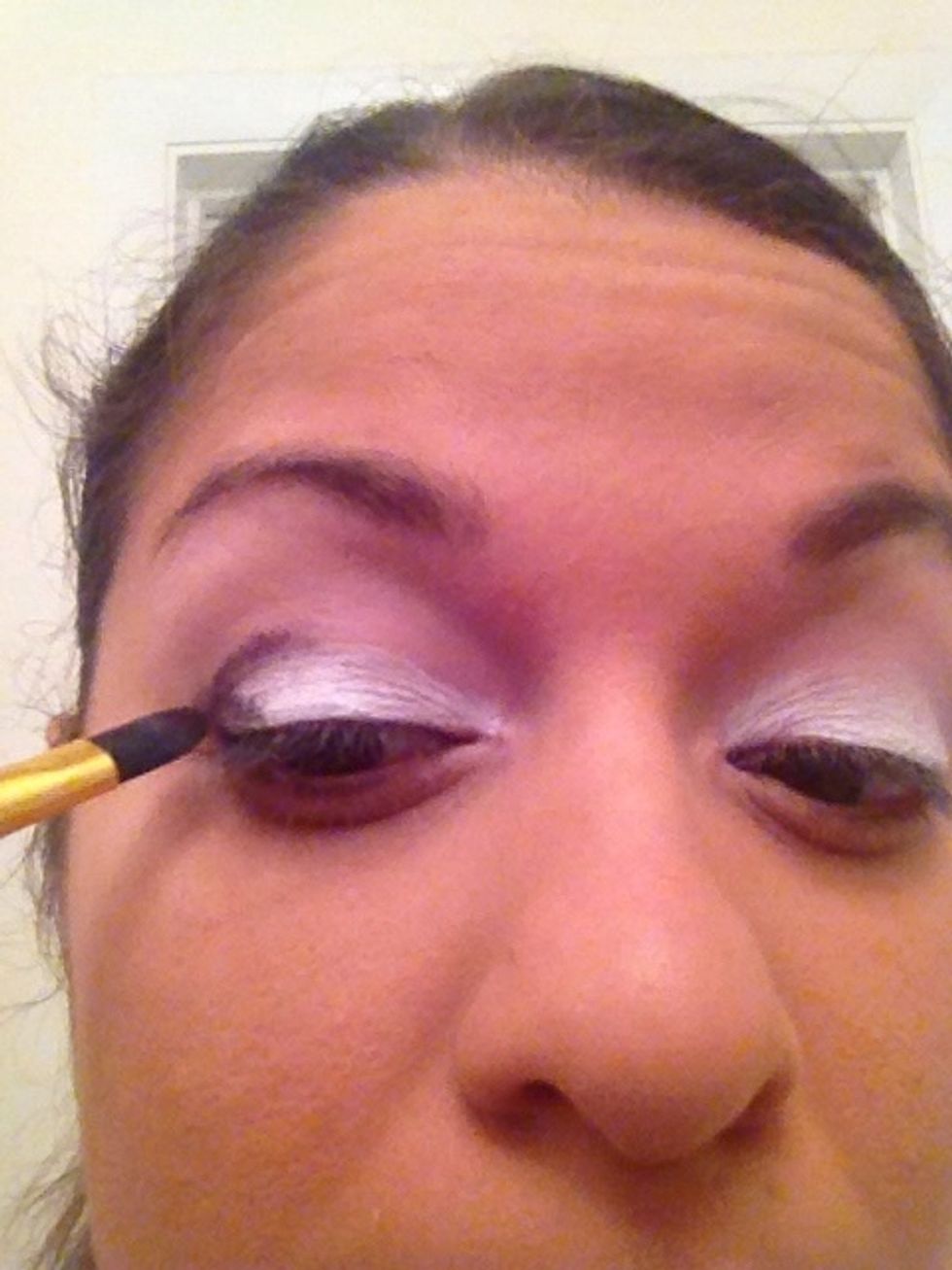 Apply it to the outer V of your lash line and crease.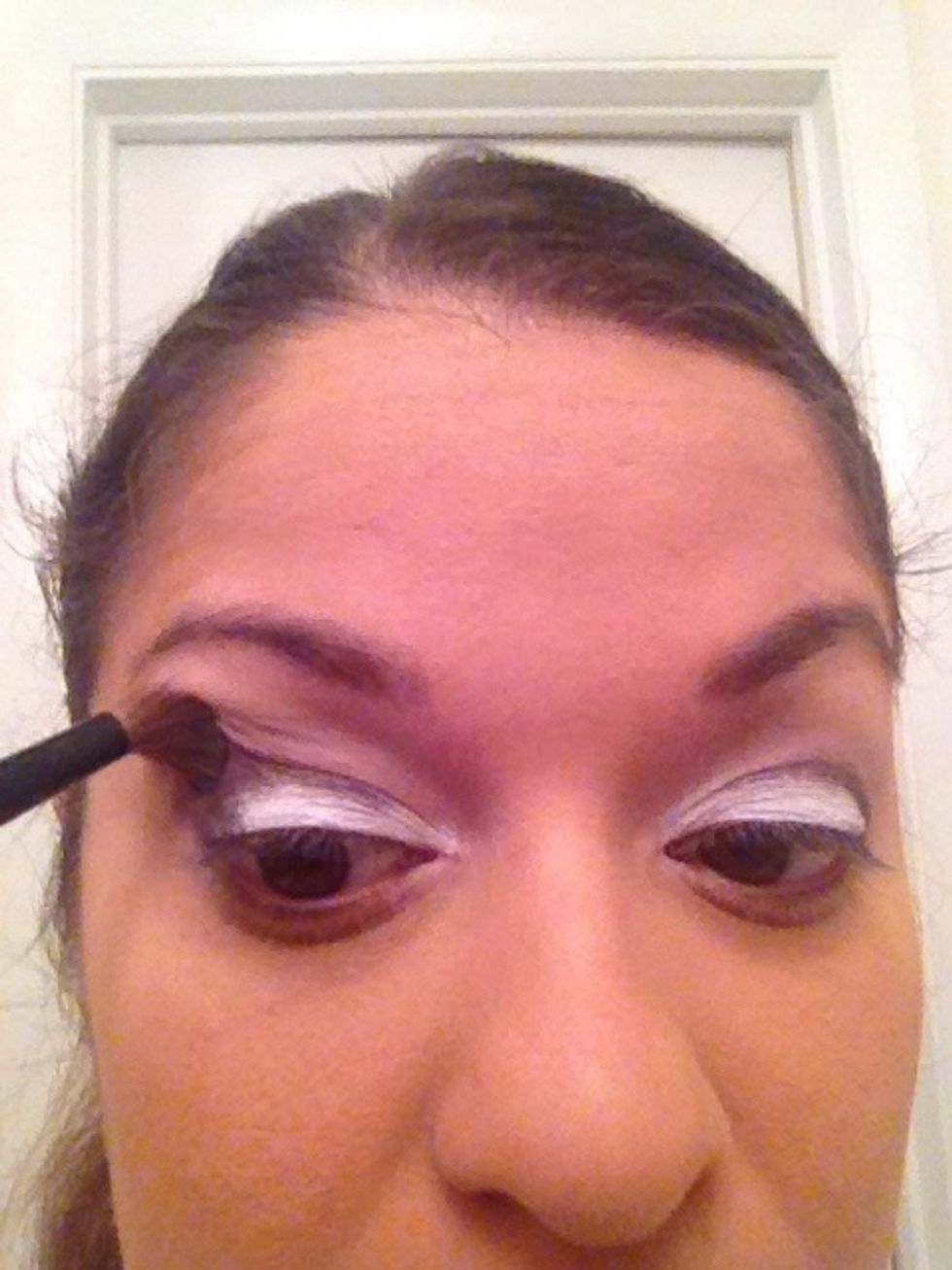 Use a clean fluffy brush and blend the plum color upward.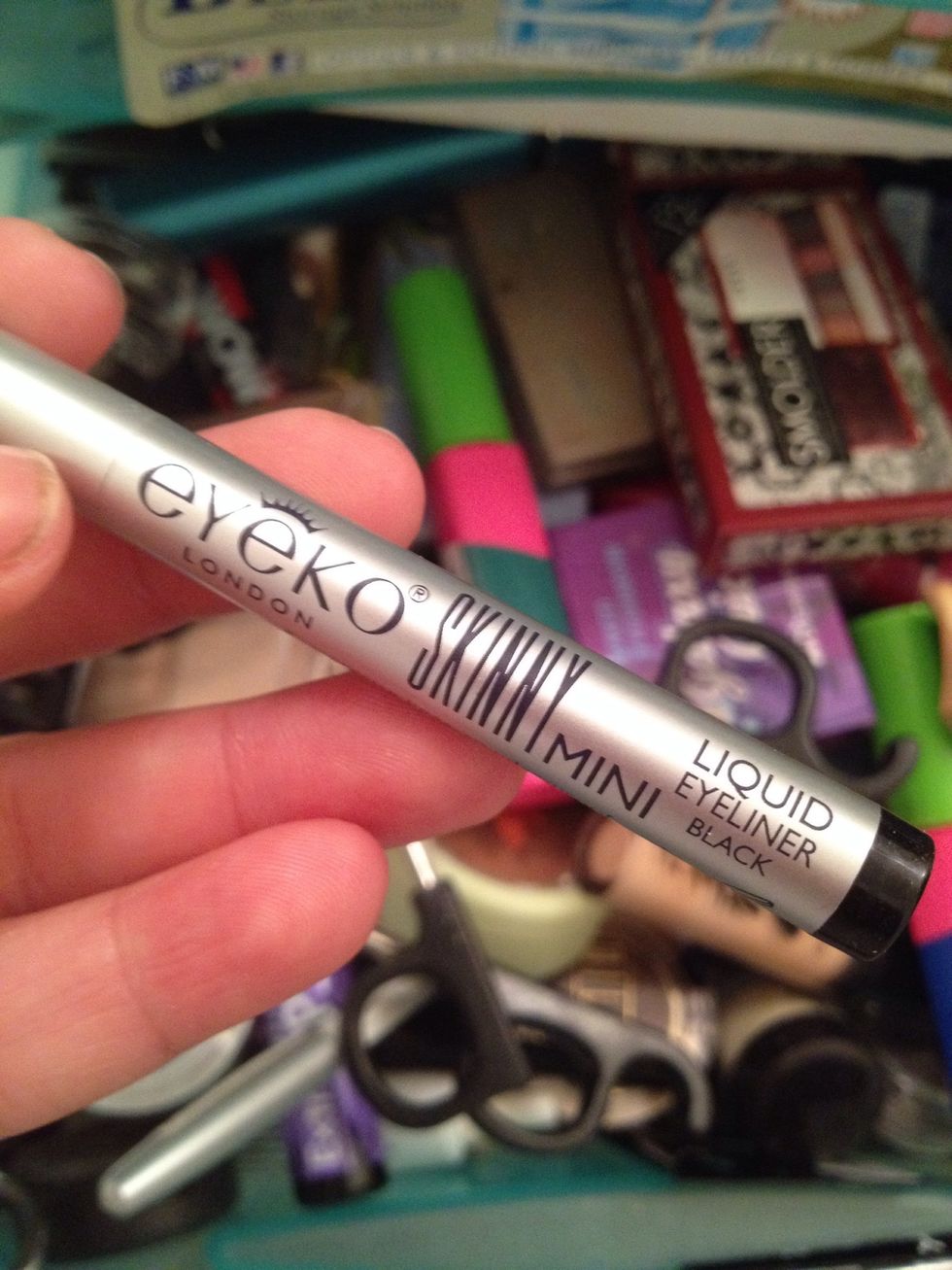 Grab your black felt tip liner.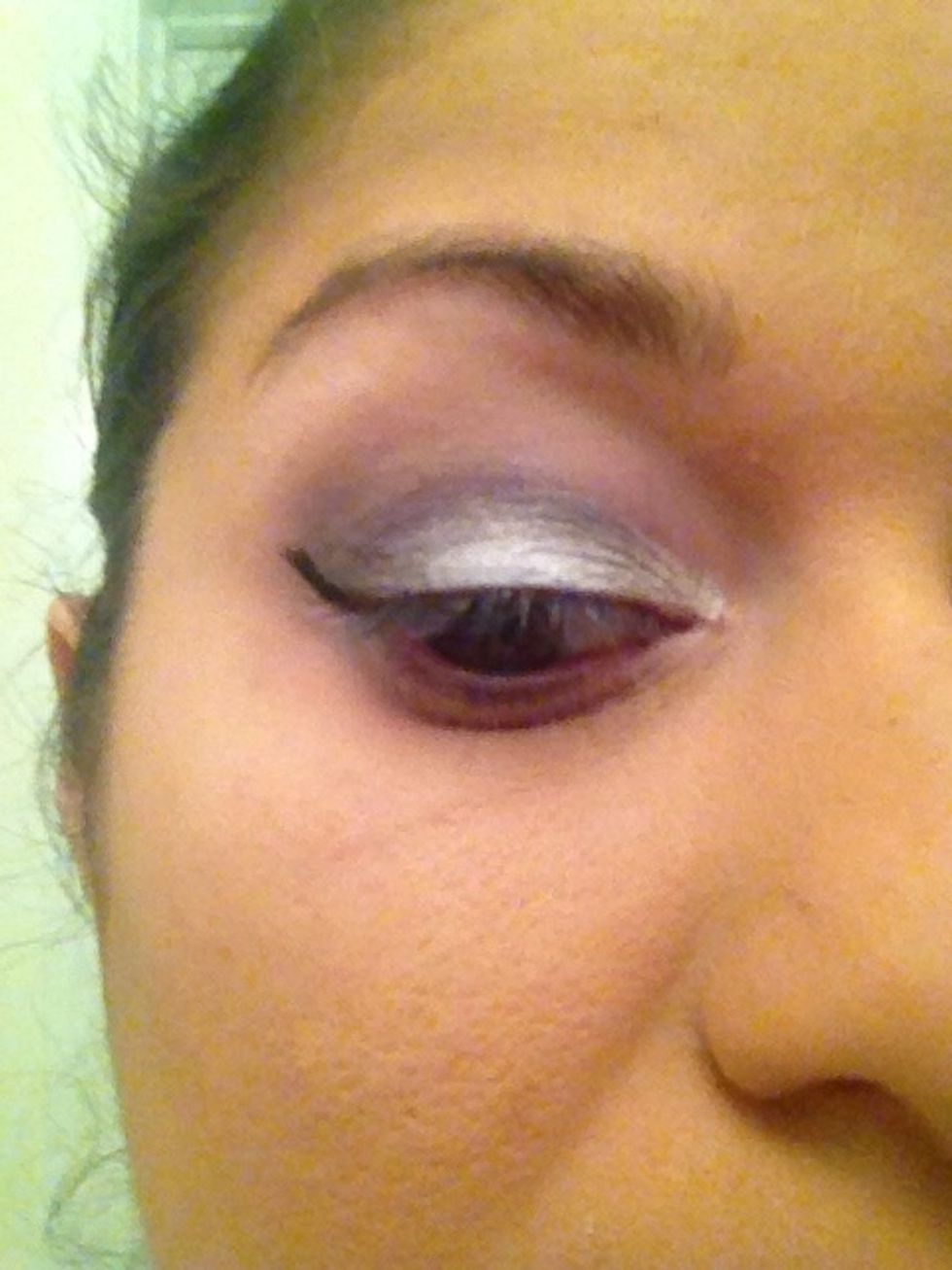 Begin making a wing by drawing a line up and out from the corner of your eye.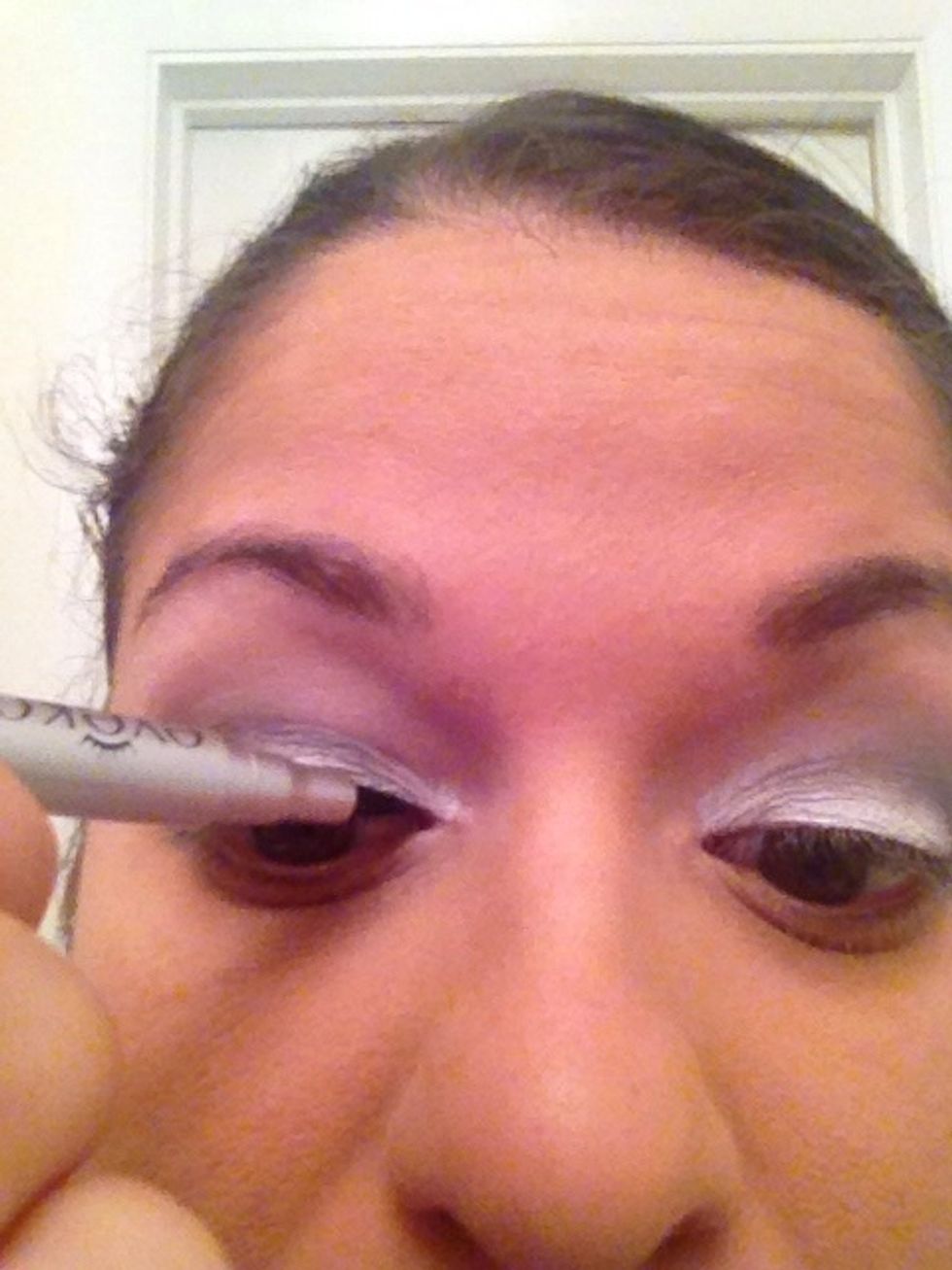 Begin following the lashine from the inner corner of the lid.
Gradually create a line that gets thicker as you move out.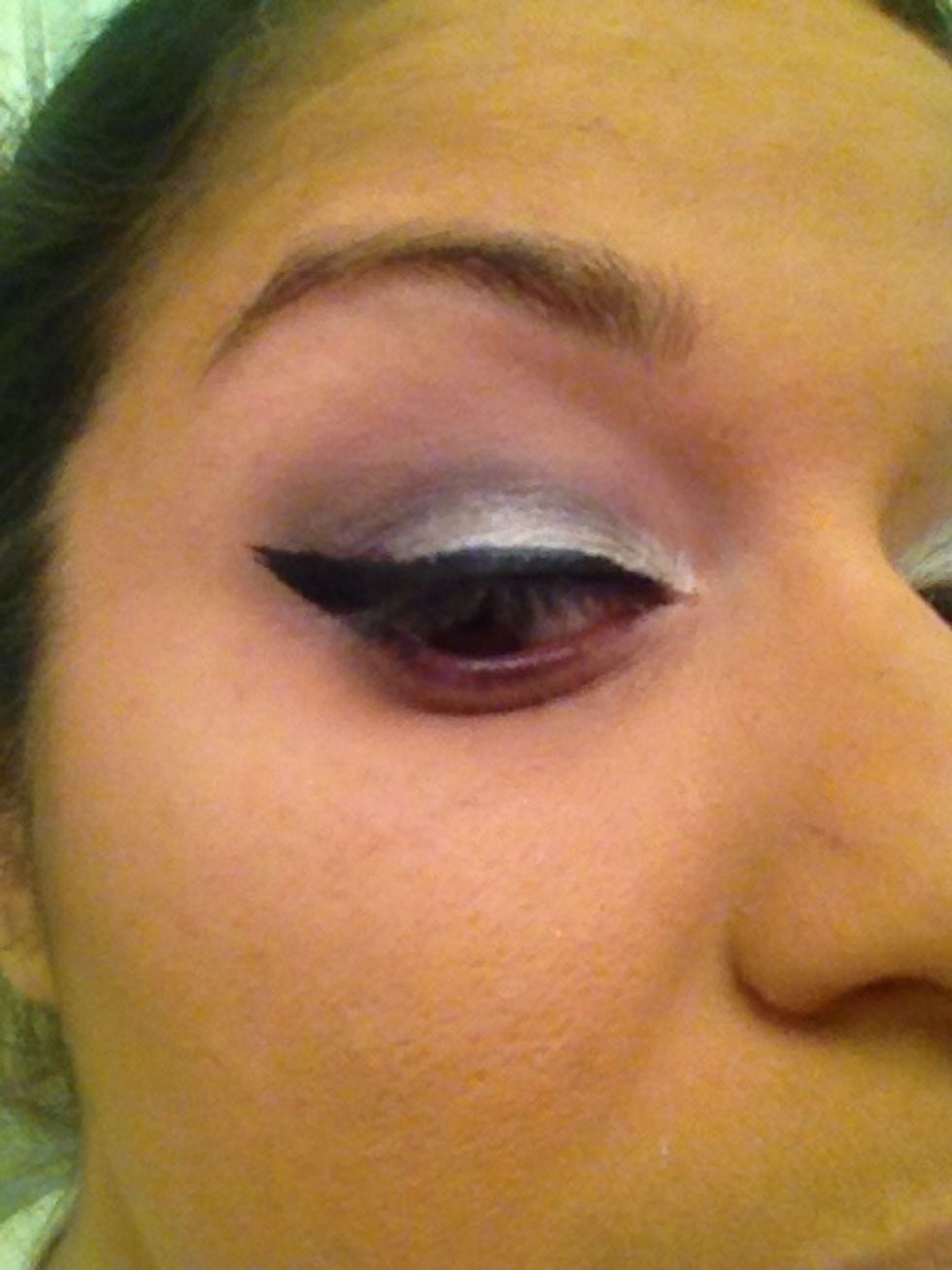 Connect the tail and fill in any blank areas.
Apply liner 1/3 way across your lower lashline.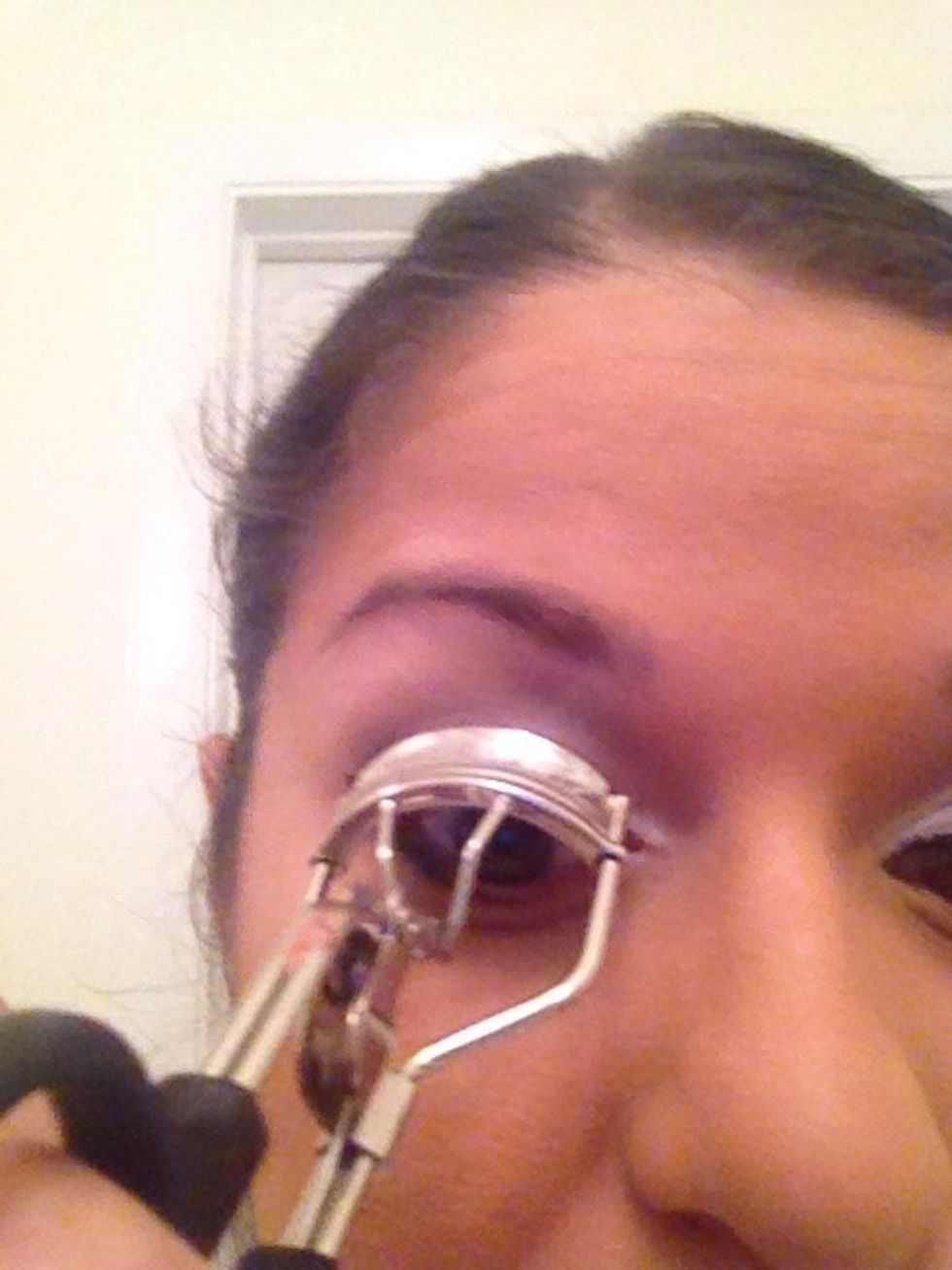 Curl your lashes.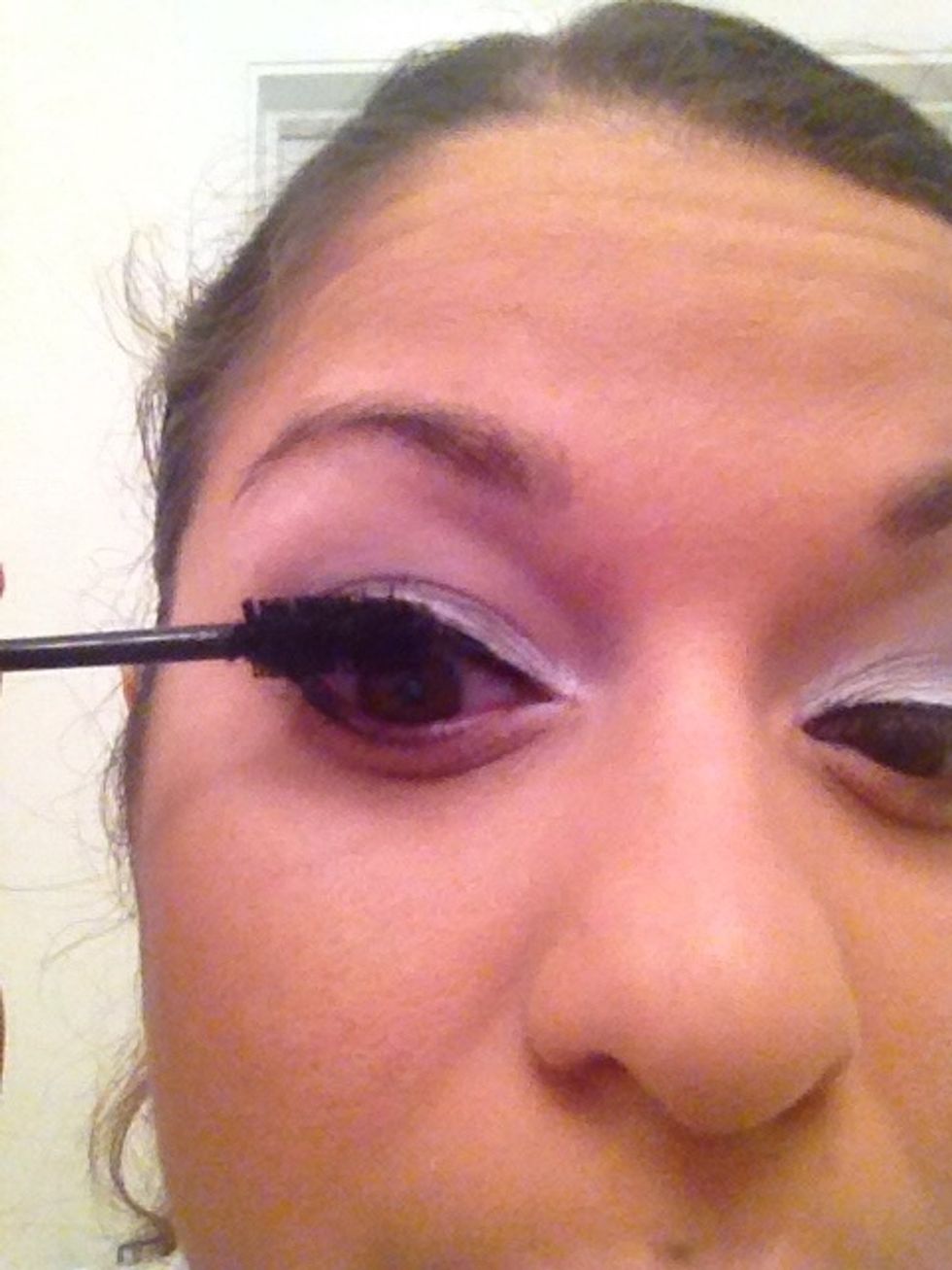 Apply mascara.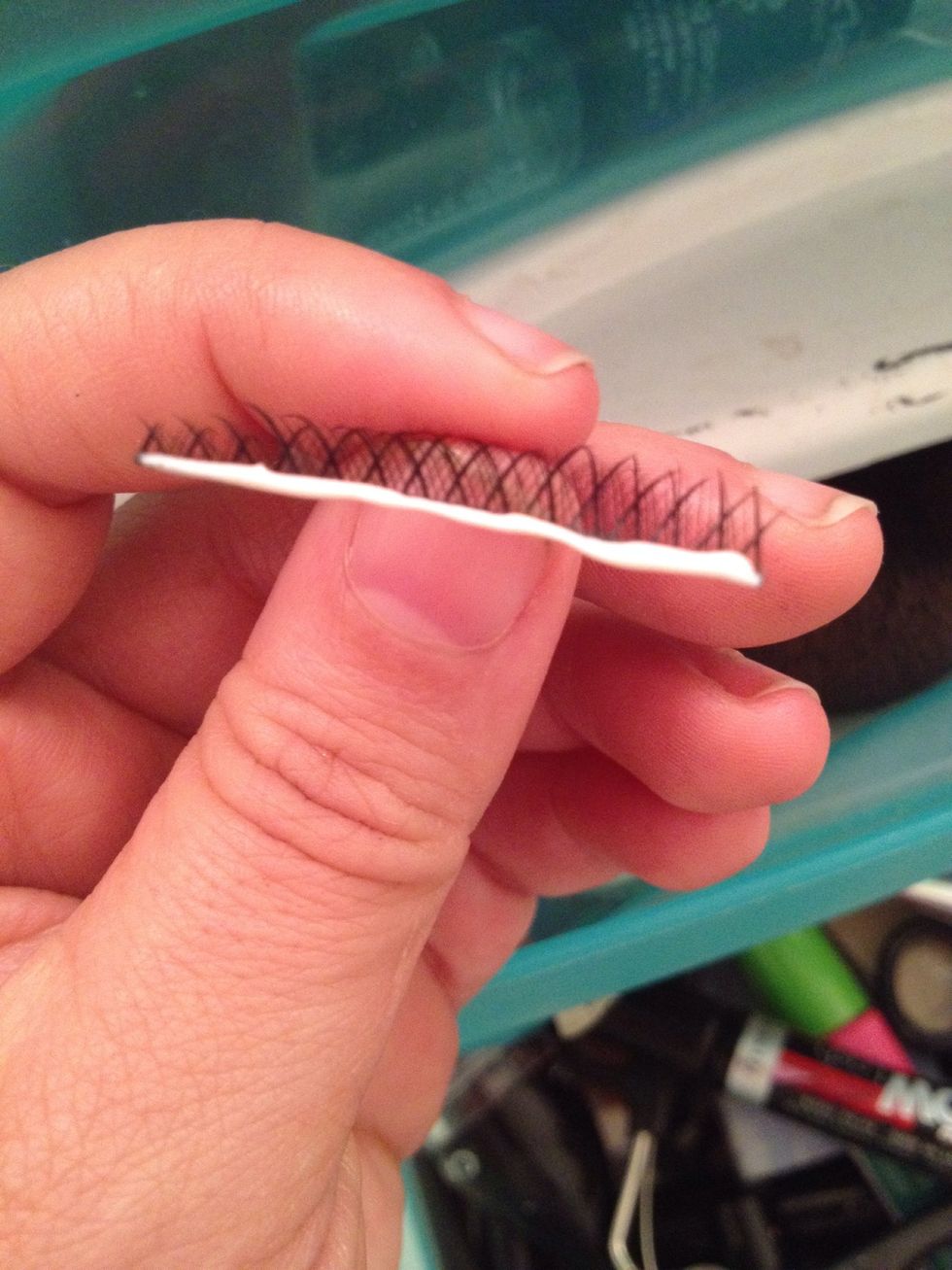 Apply glue to your false lashes and let dry a bit to get tacky.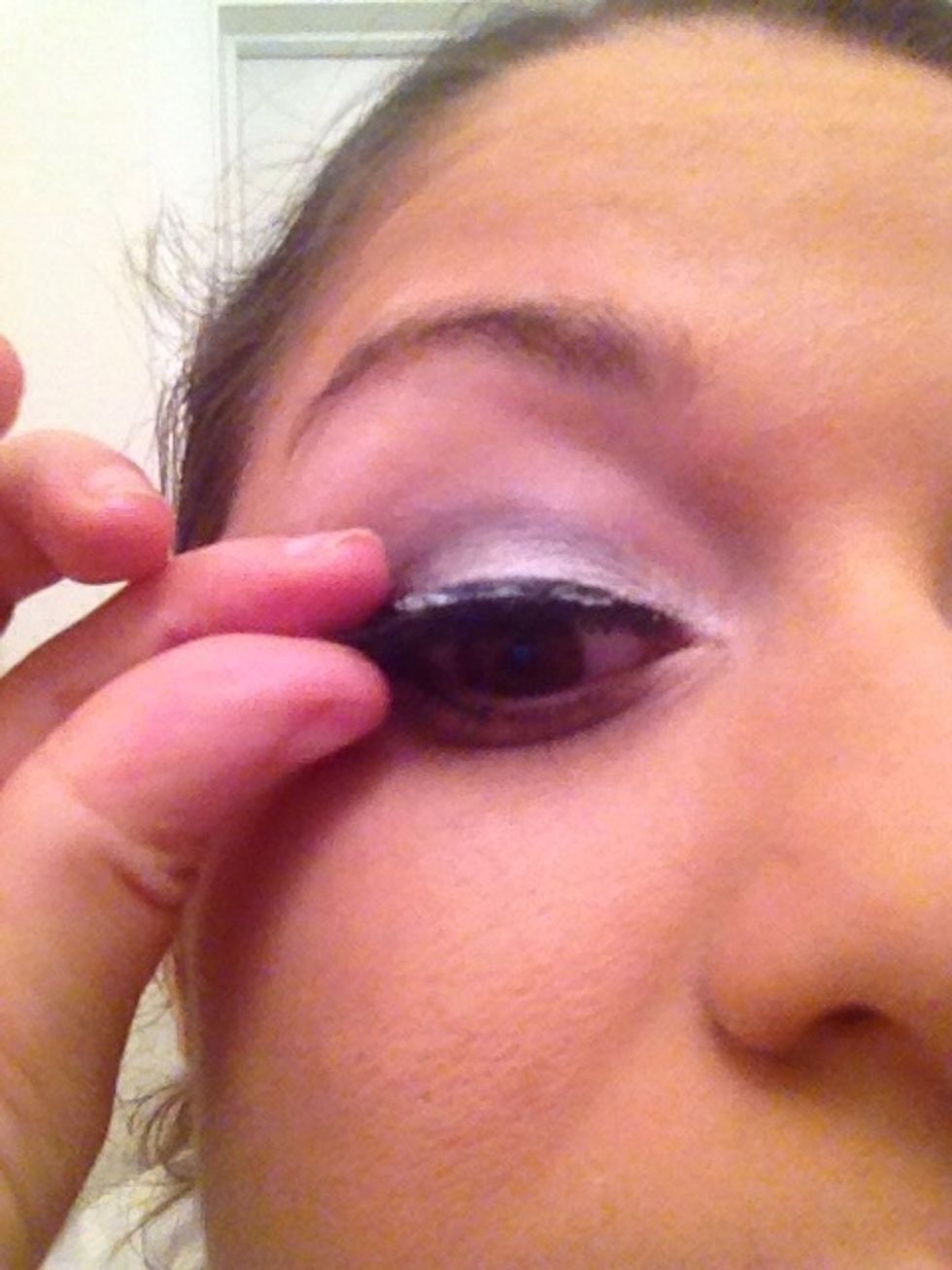 Press along your lash line.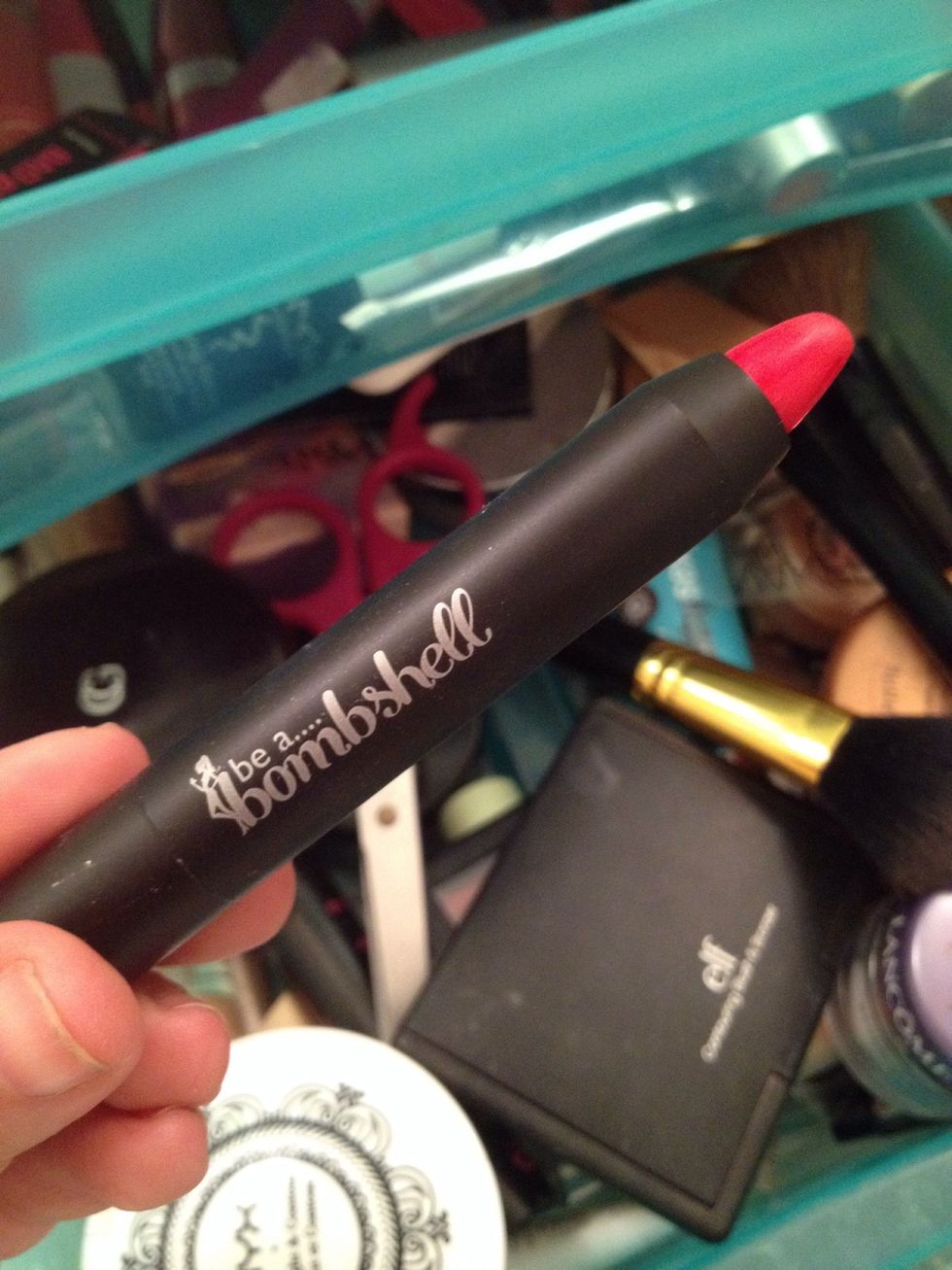 Get your red lipstick.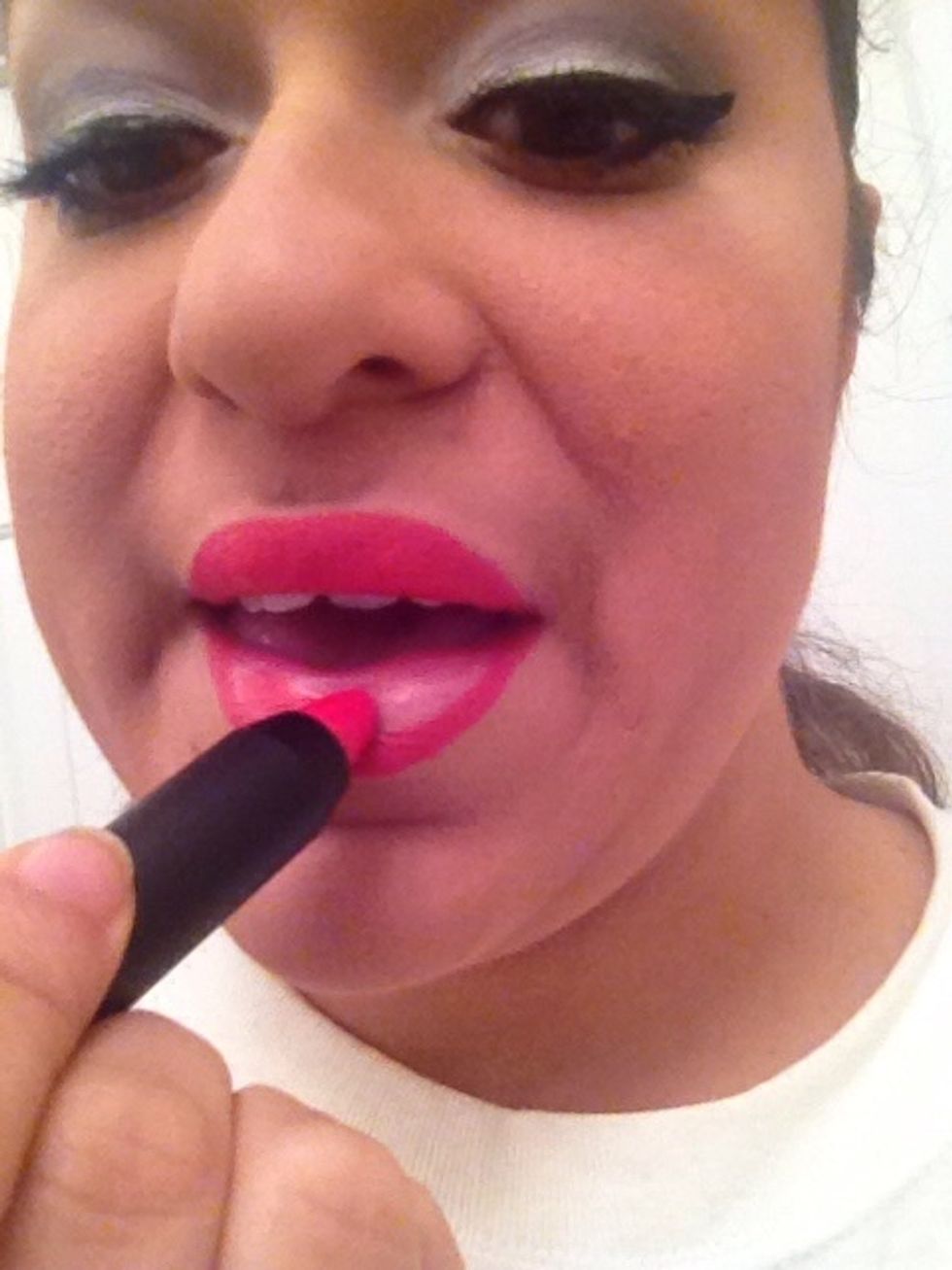 Begin filling in your lips.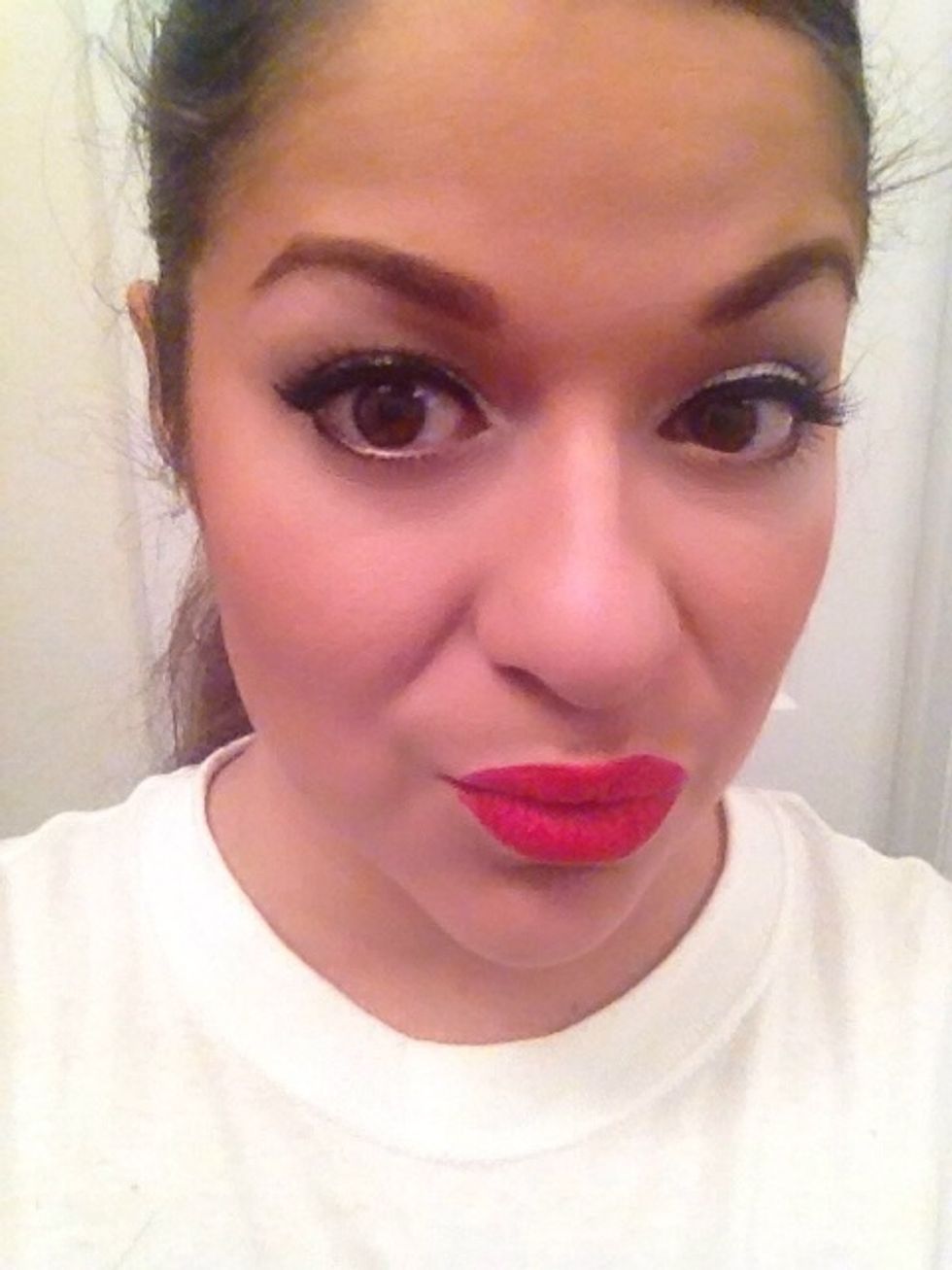 Fill in your brows and you have the finished look.
Hope you like what you see.
The materials used can be substituted with products you have on hand.
If you have a look request, let me know in the comments below or find me on Facebook.com/TheMessyVanity.
Nyx Milk
Lorac Little Lace Palette
Brush set
Eyeko skinny liner
False Lashes
Red Lipstick
Kathy Higgins
Beauty guru/Freelance MUA/Family Tradition Chef/DIYer. Like me on Facebook at Facebook.com/TheMessyVanity