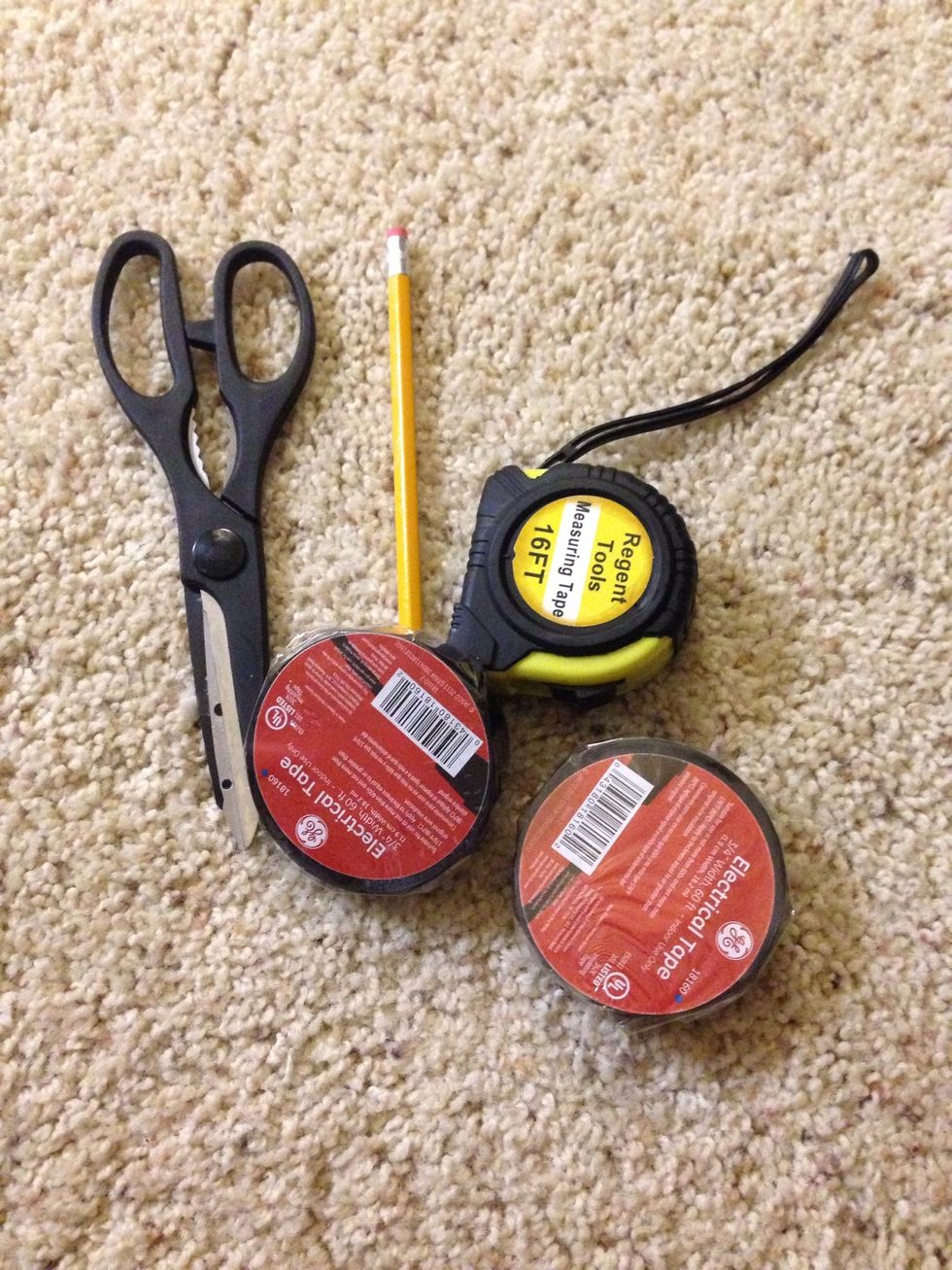 Gather supplies. The electric tape is 57 cents at Walmart per 60ft.
Draw an outline that you wish to make for your wall on a piece of paper. For myself i just visualized it.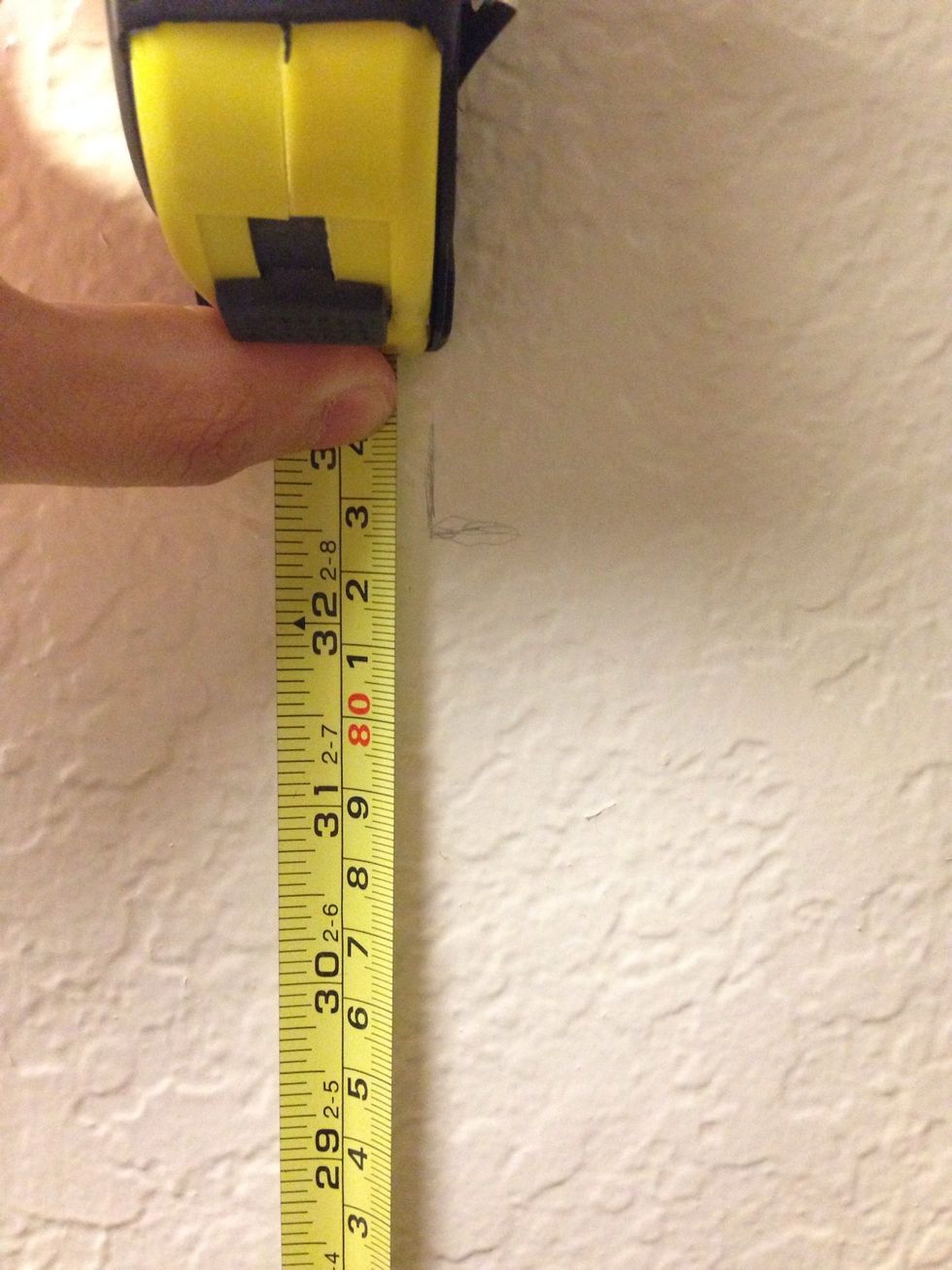 Measure how low the skyline you want it from your floor. Mark each end point (left and right) with a pencil.
Start sticking the tape to the wall, slowly and carefully. A second pair of eyes would help a lot to make sure it's straight.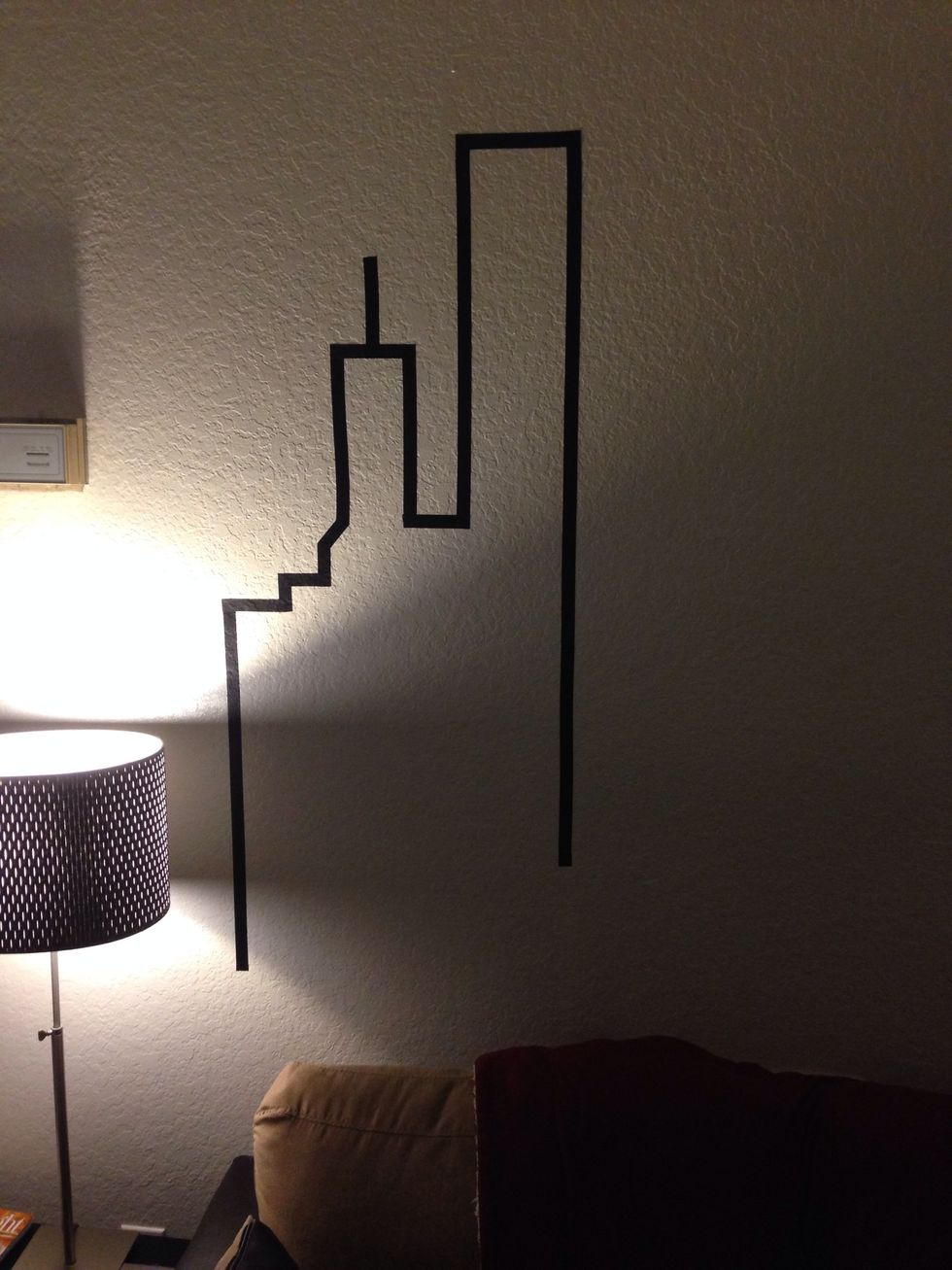 Be creative as this process can take about an hour.
My outcome. Worth only 57 cents to do. Great for an apartment since it's easy to remove without damaging the walls.
Electrical tape
1.0 Measuring tape
1.0 Pencil
Skyline outline