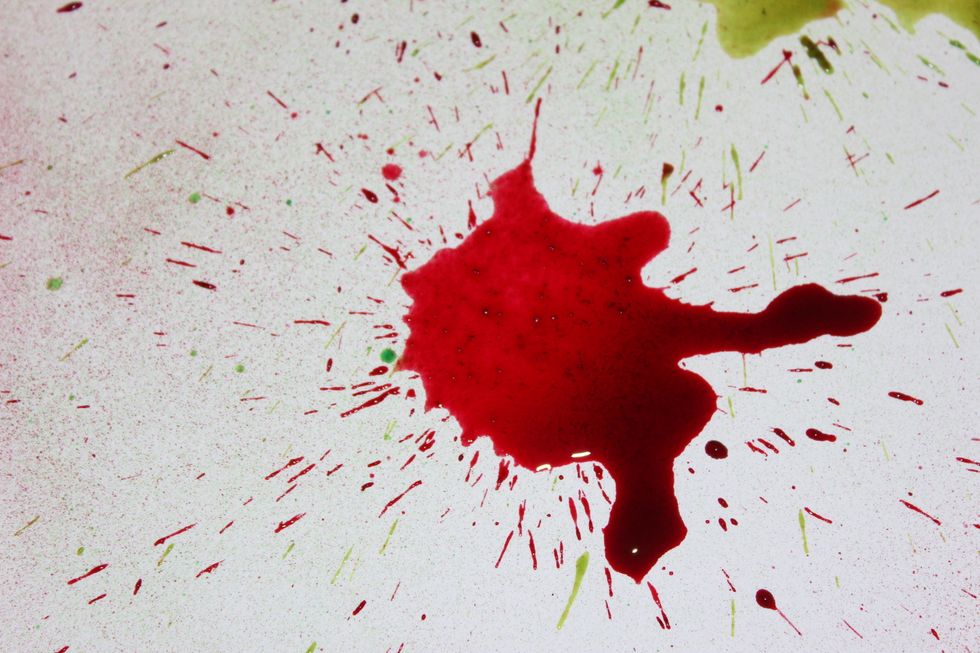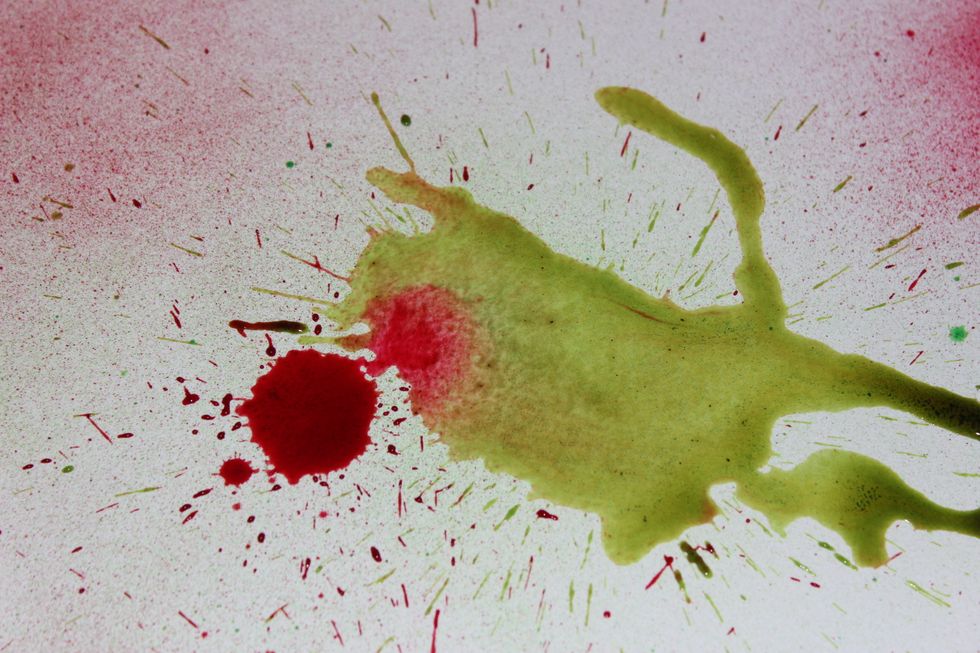 To achieve this all I do is remove the sprayer off the bottle. Then from 8 or 9 inches above the paper drip some Colorations onto the paper. By doing it from that high up you achieve more splatters.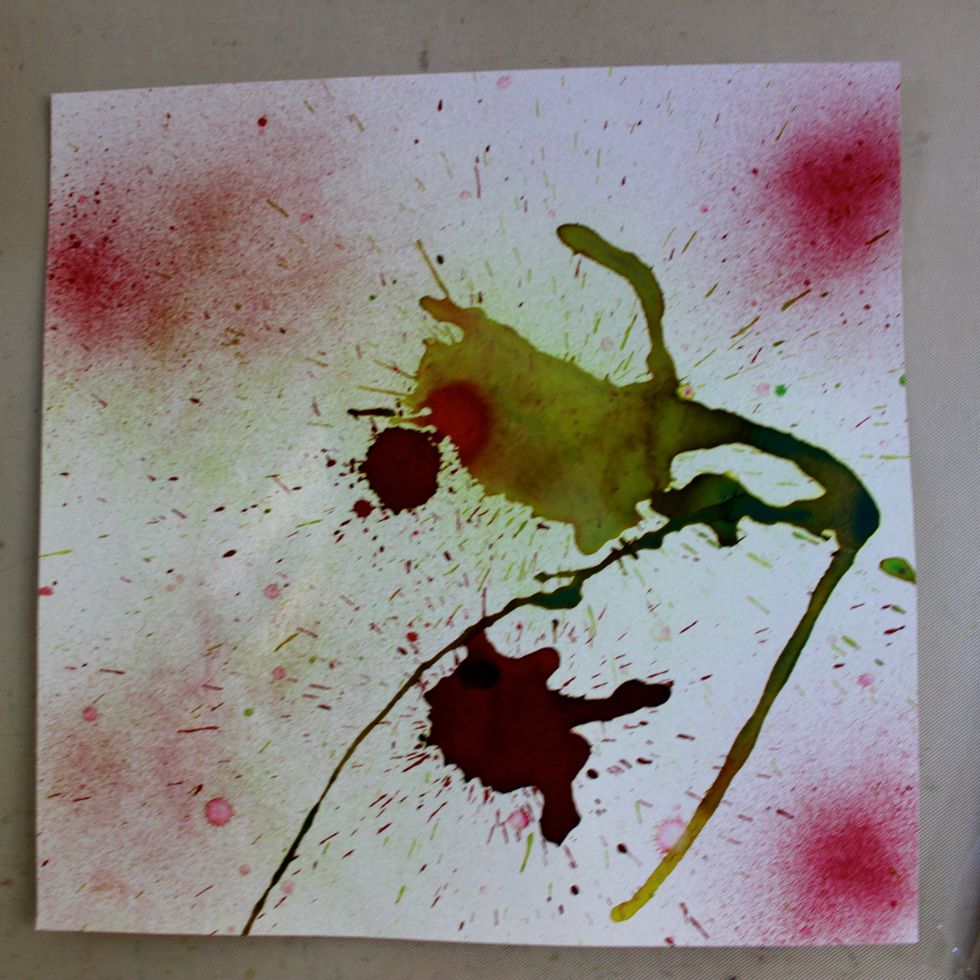 Then I just let it sit to dry. If I am in a hurry, I will use a heat gun.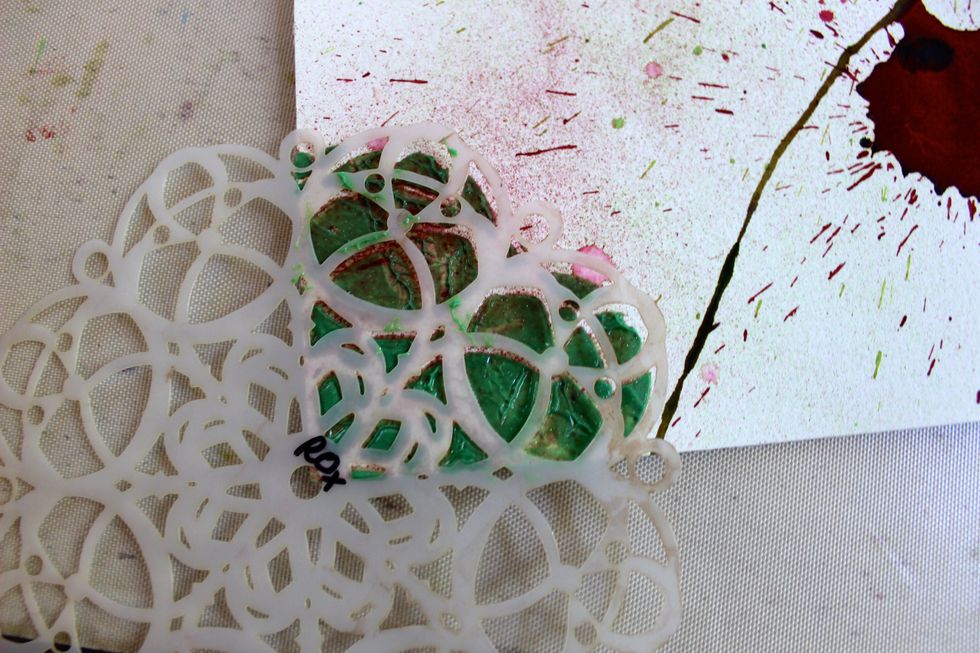 Using the Meridian stencil I added some corners to the paper. I used Sorbet in Parakeet for two corners and Ferrari on the other two.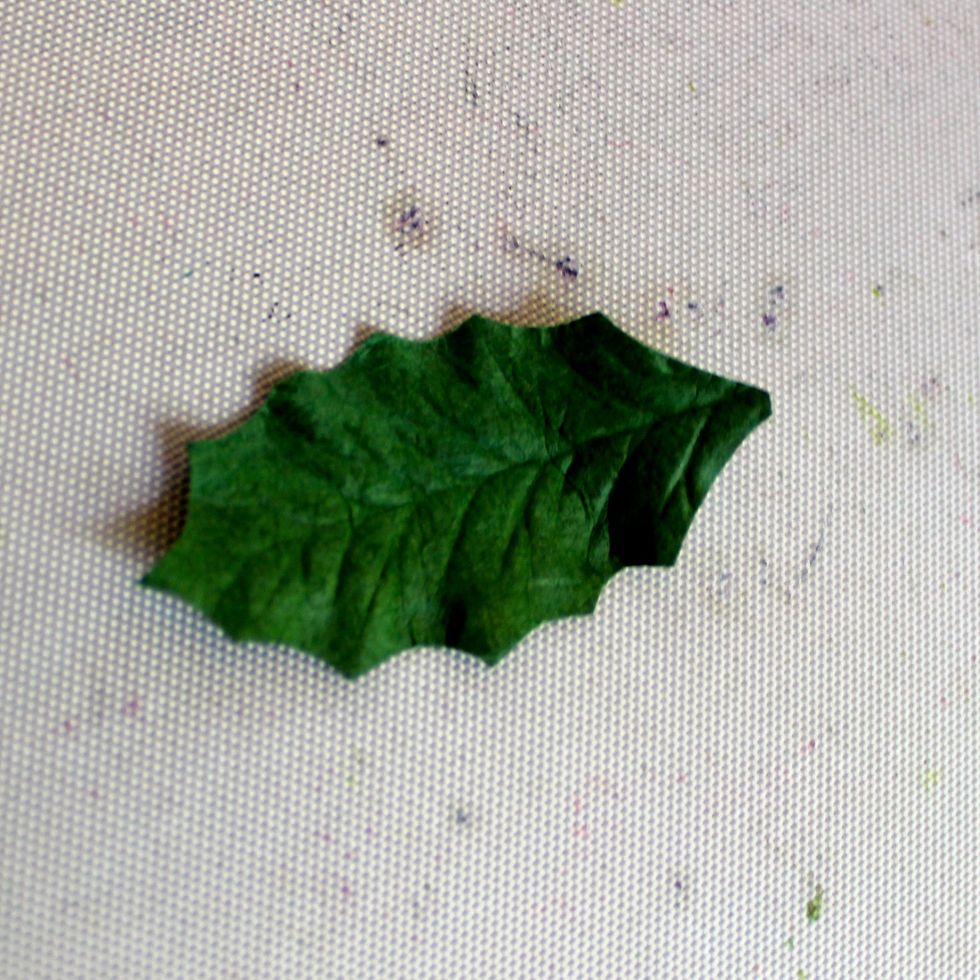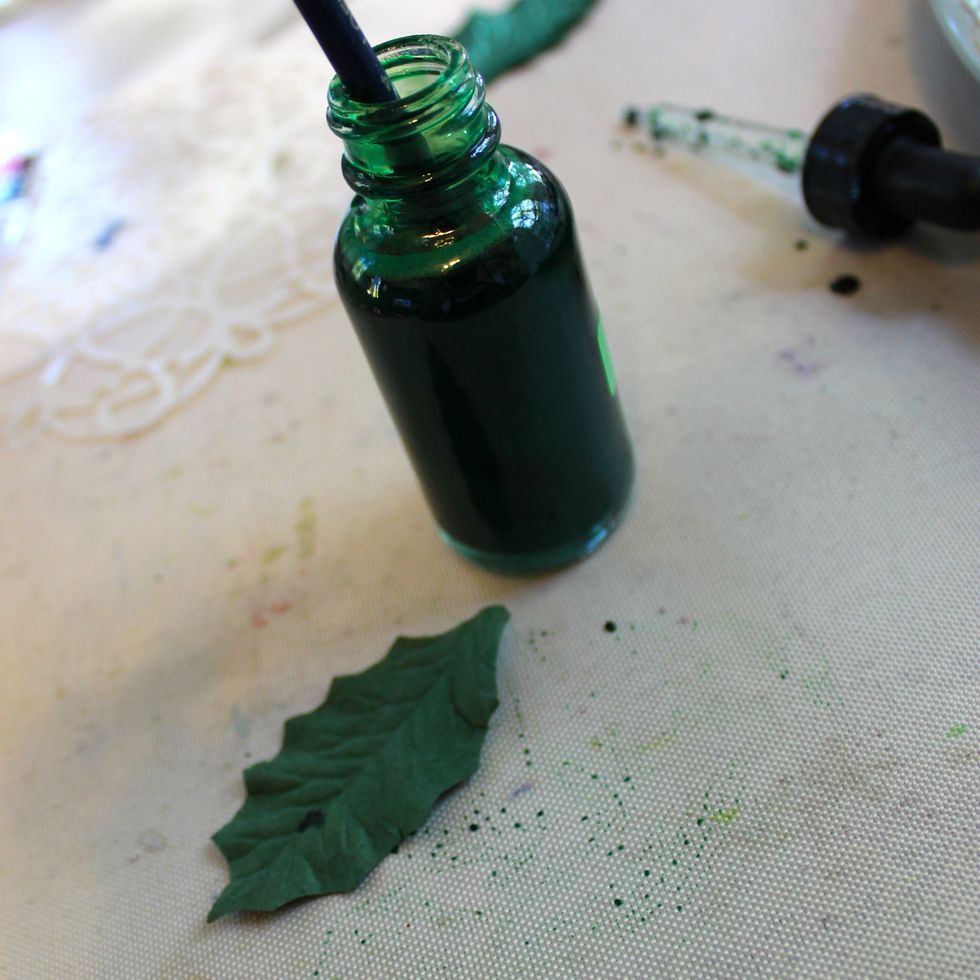 And added some Minx Shimmering Inks (coming out in January) to the leaves.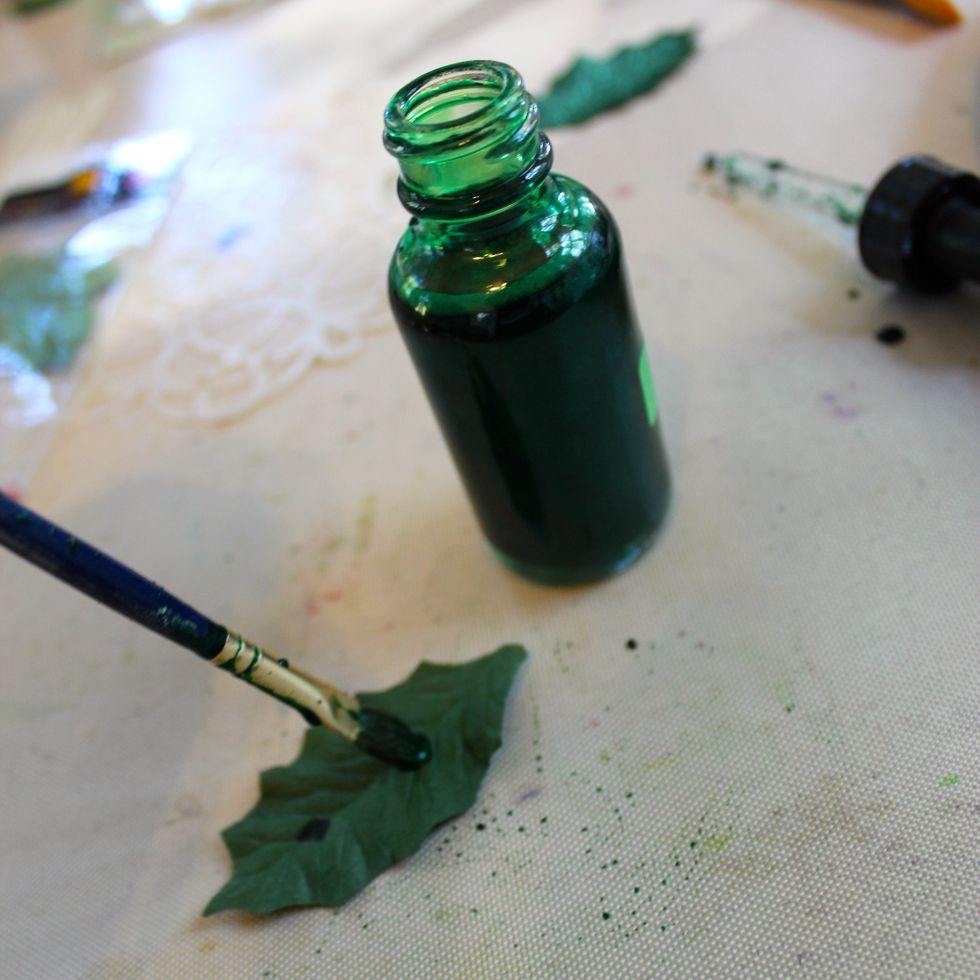 Shake the bottle very well. Remove the dropper and then use a brush to add the Minx to the leaves.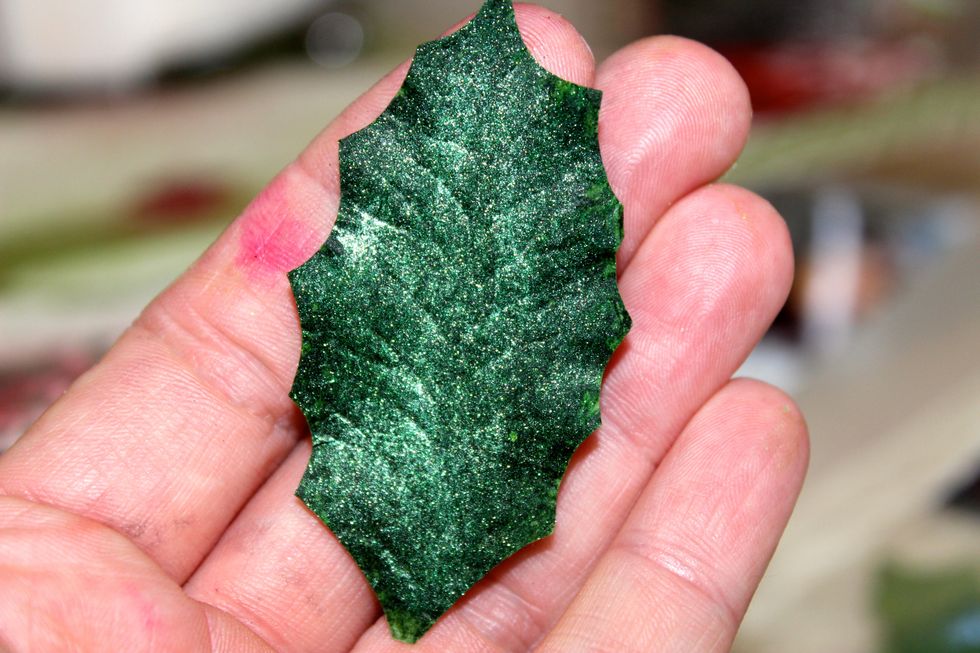 Look at the Shimmer that the Minx achieves!!!!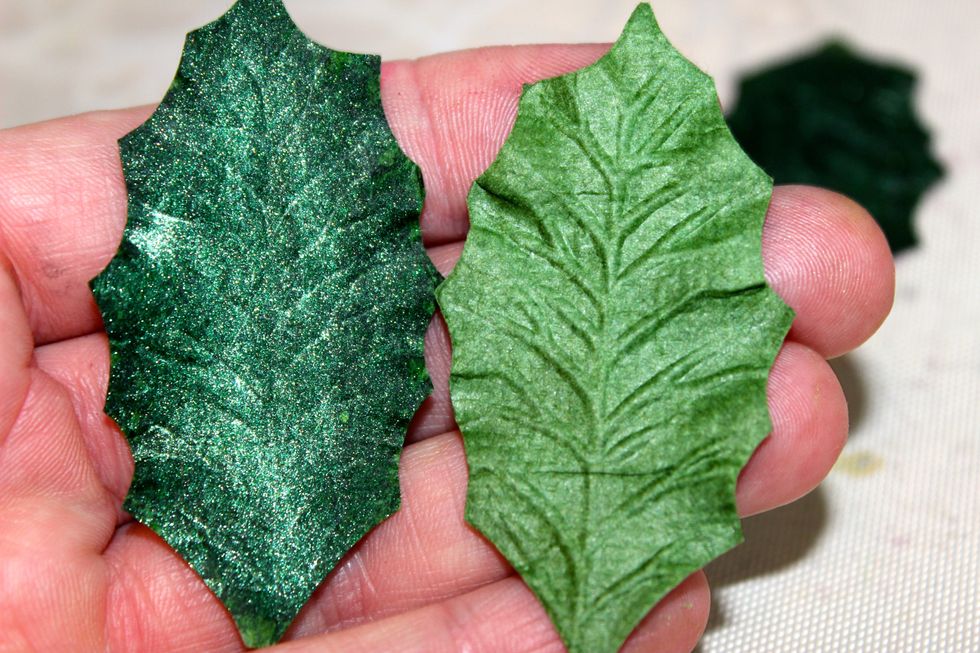 I used the Minx in Bankroll for the Holly. The one on the left is the Holly with Minx.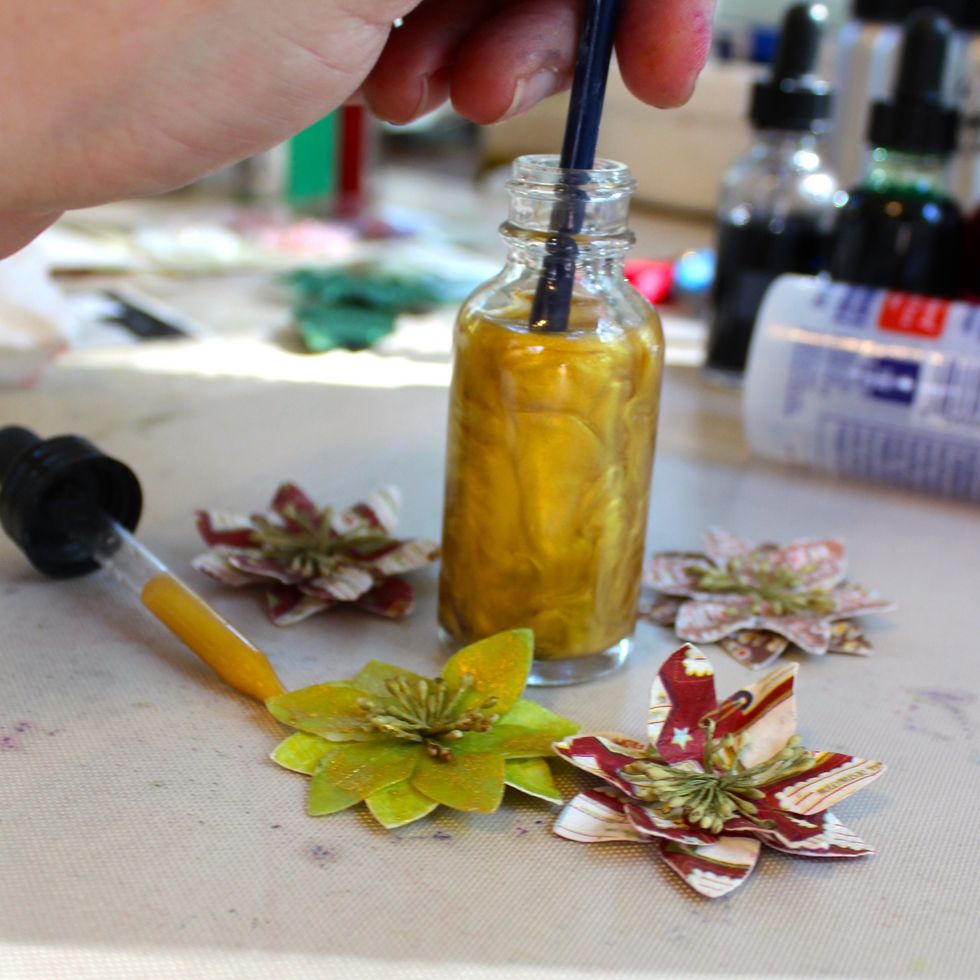 I removed the dropper from the bottle. Put my brush in the Minx and stirred well. Then I painted the Minx onto the flowers.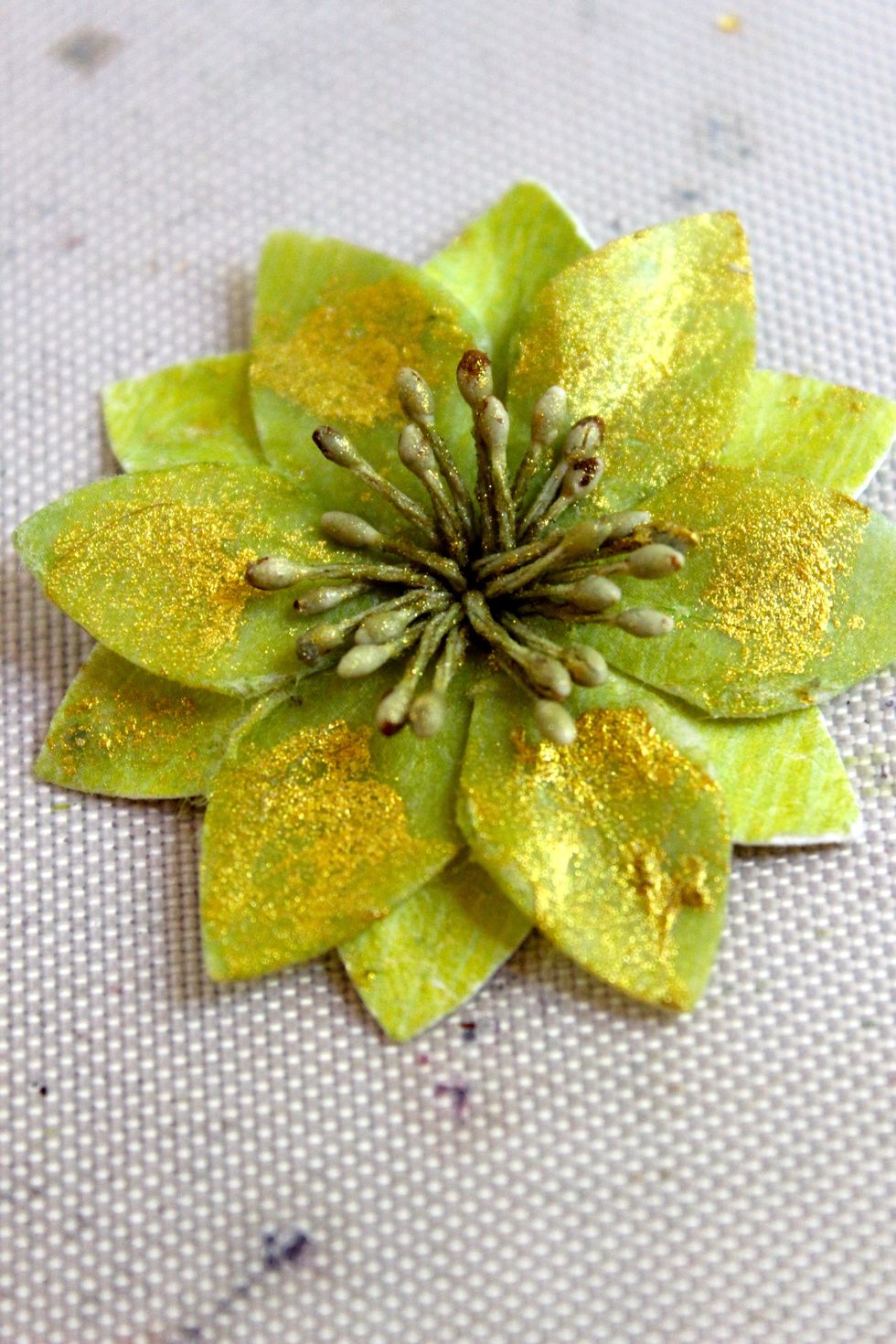 I just love the Shimmer that the Minx create!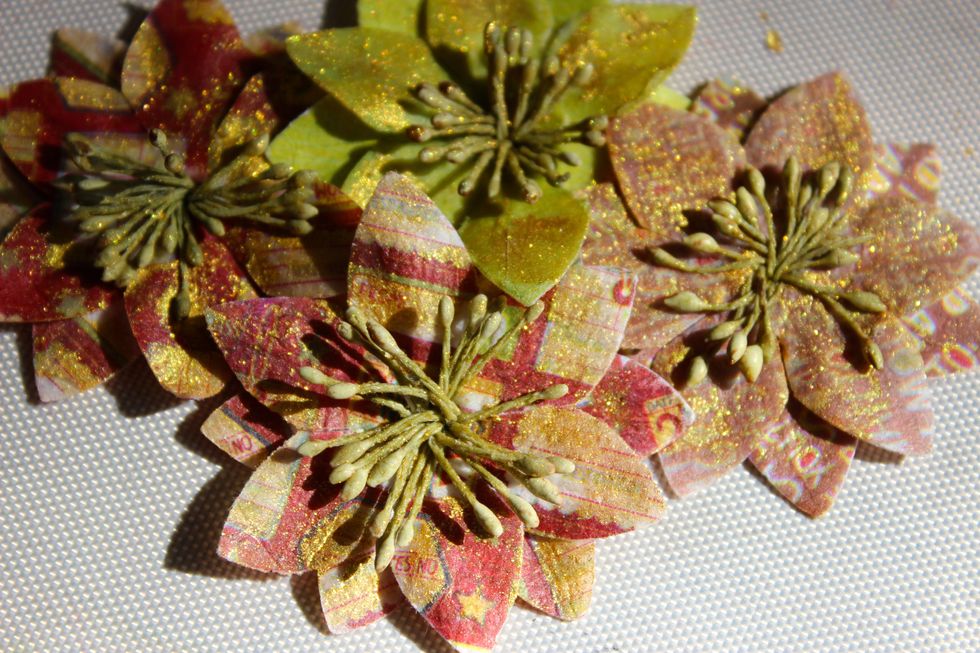 Minx Shimmering Inks will be released in January at CHA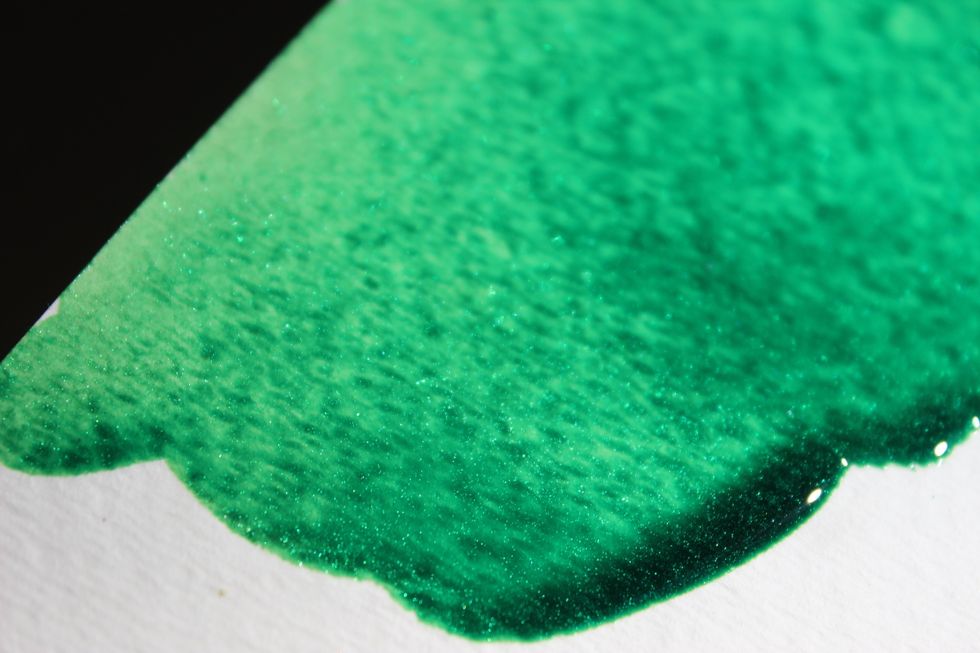 I had a watercolor paper tag that I added Minx in Bankroll to. Only to half of the tag.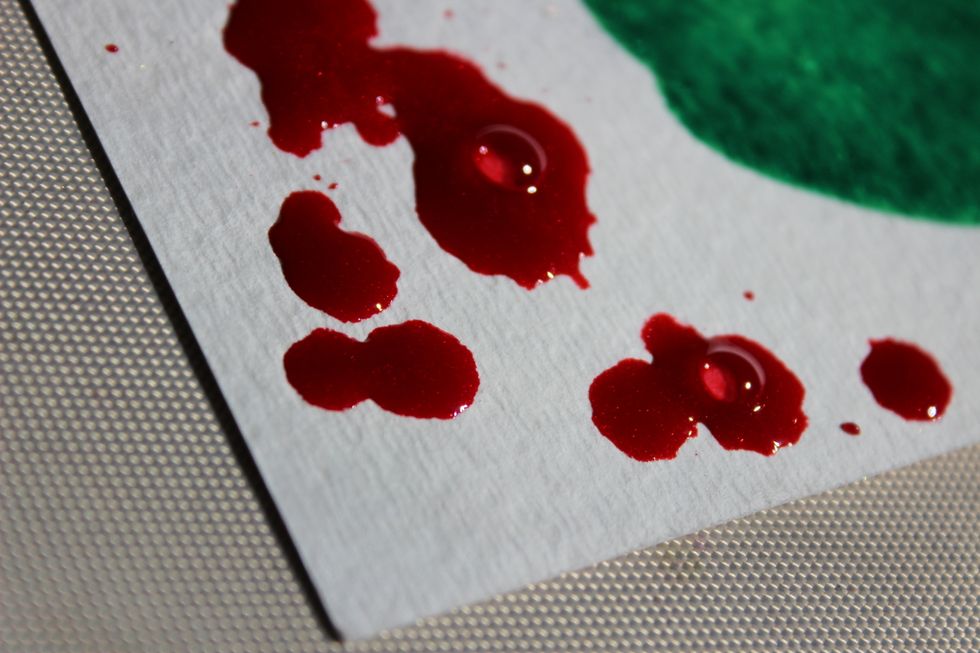 Then I added some Minx in Indulgence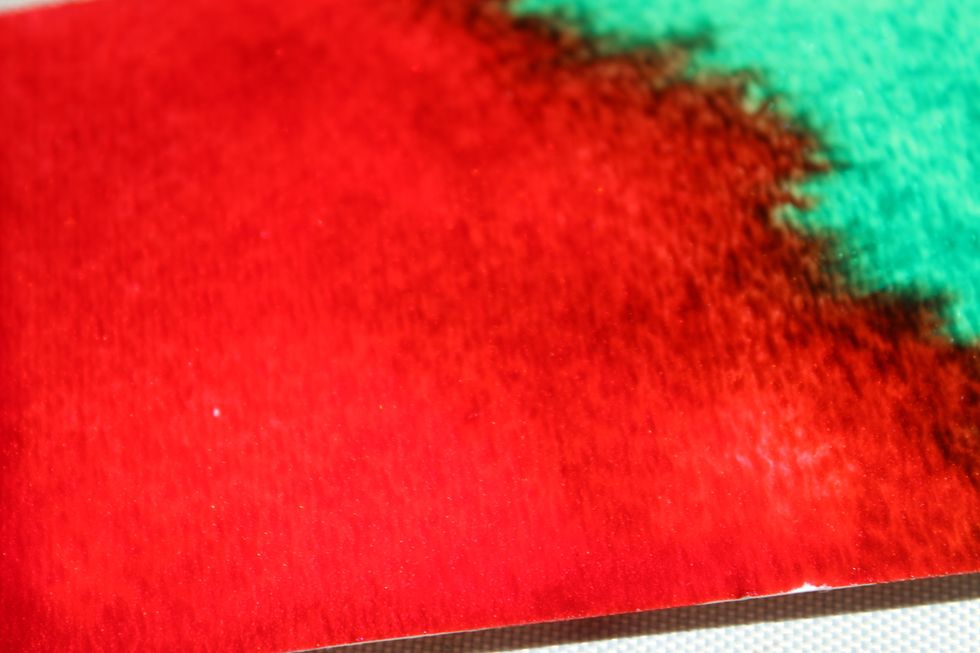 moved it around until both colors kinda blended together .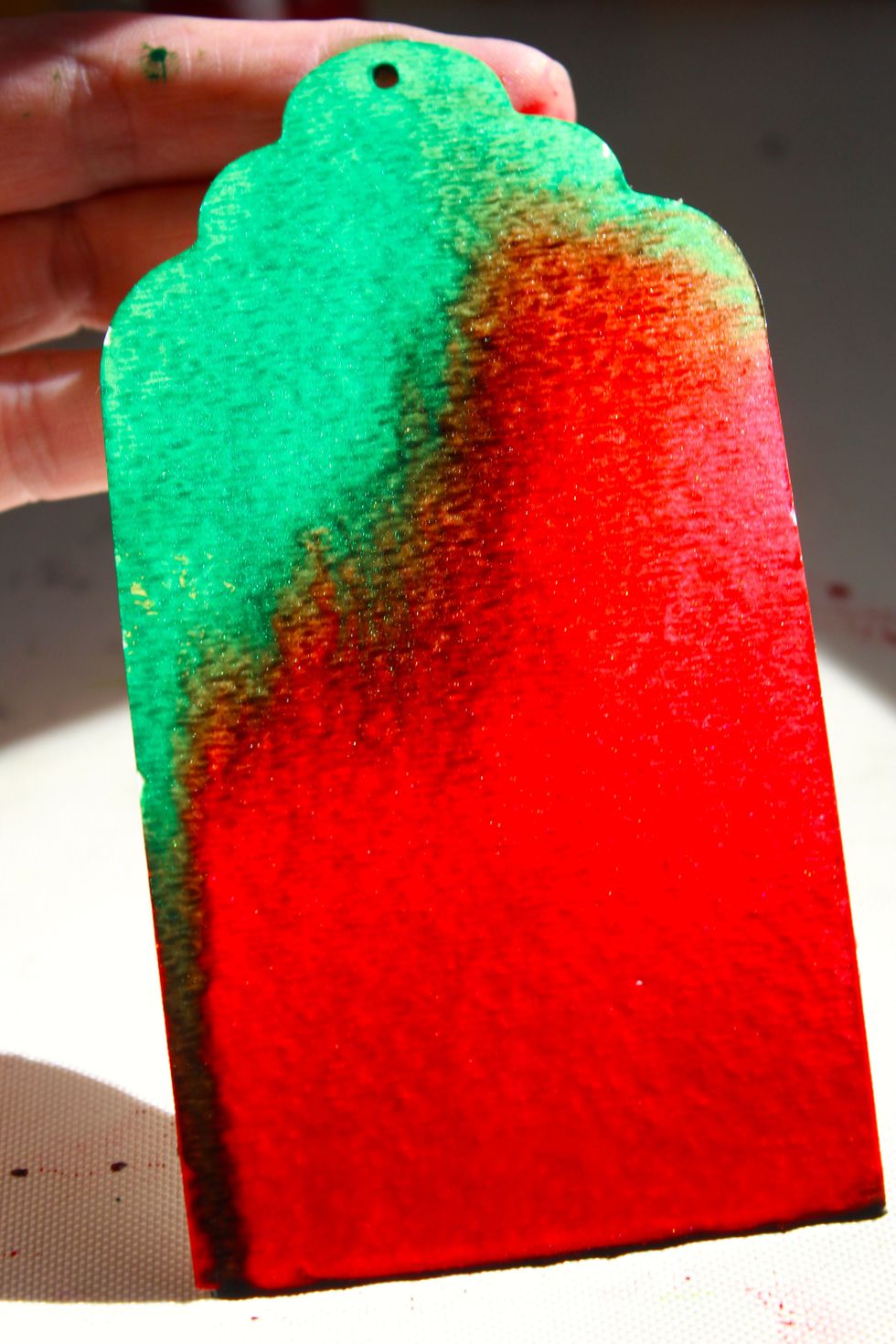 And this is what it looked like. Then I used a heat gun to dry it.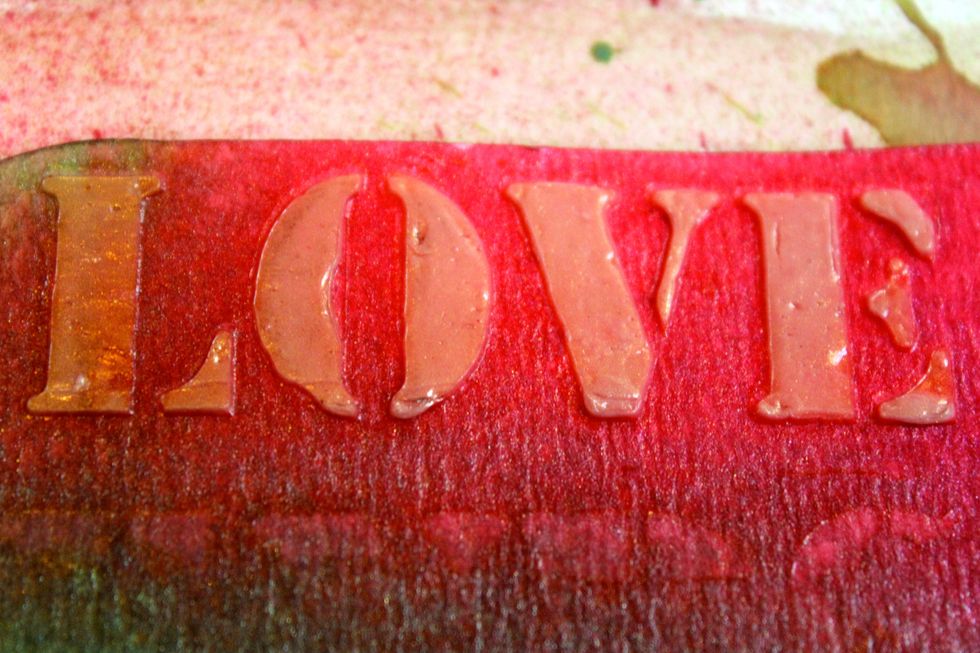 Using Metal Effects in Gold and the Soliloquy stencil I added the word LOVE to the tag.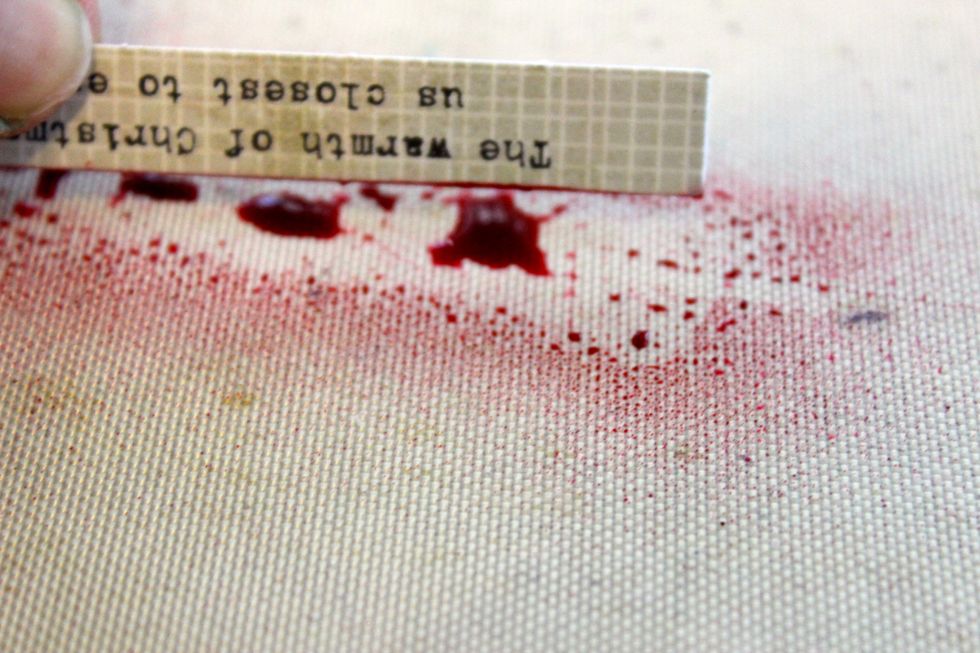 I use Colorations to edge papers instead of ink pads.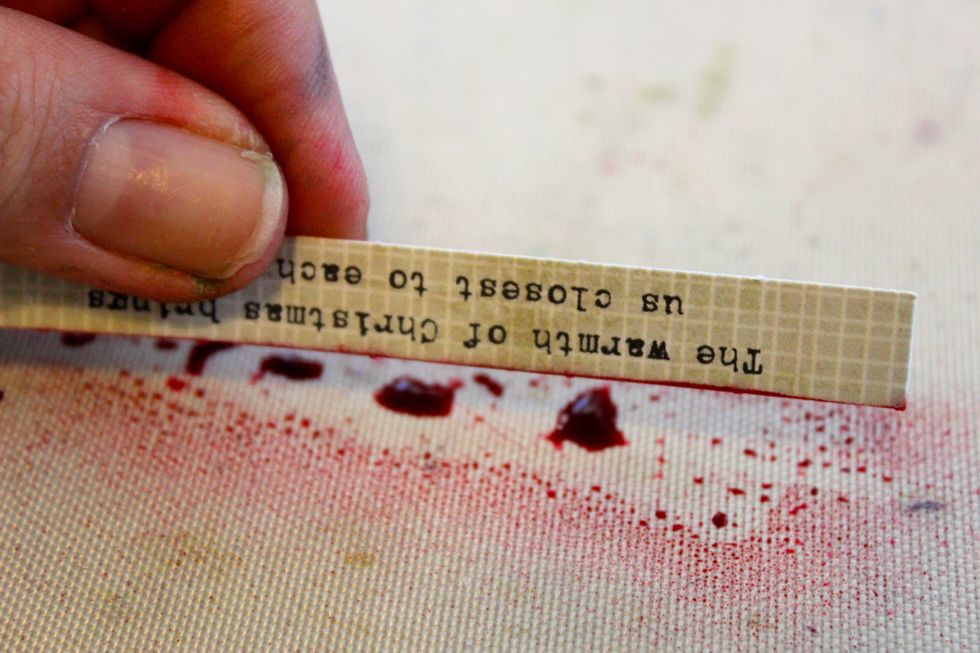 I simply spray a small amount on my craft mat and run the edges of the paper over it.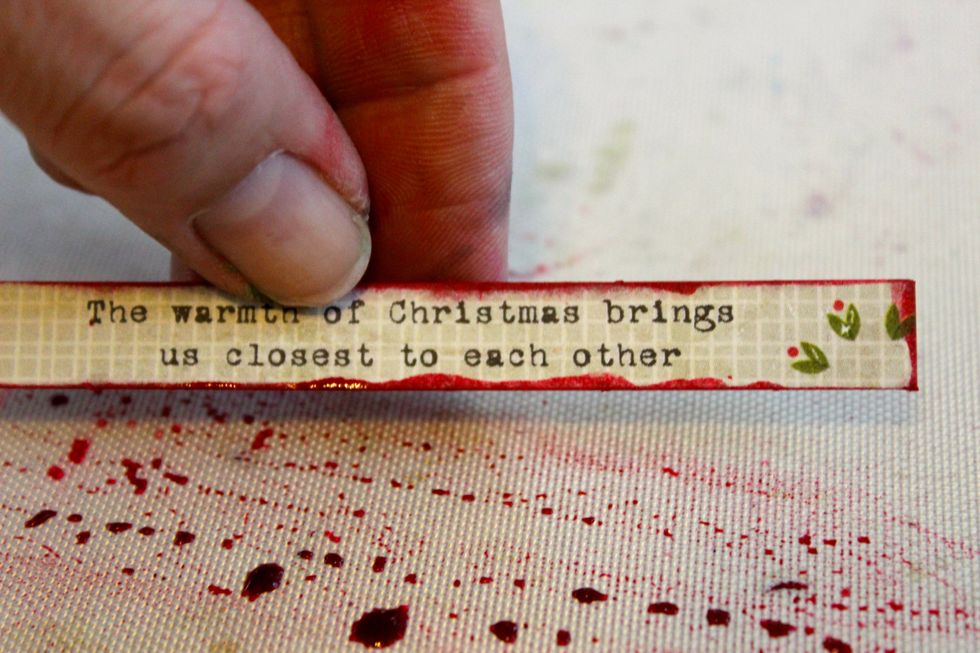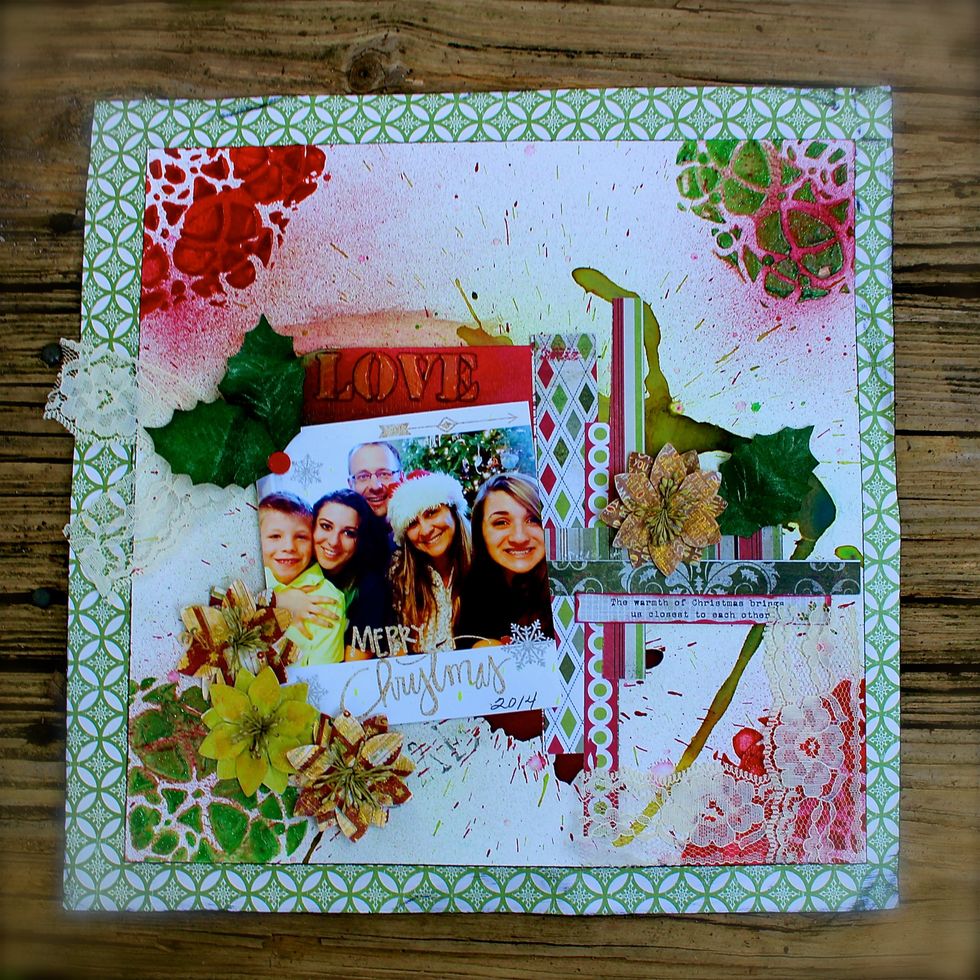 11x11 Watercolor paper
12x12 Christmas Paper
Art Anthology Sorbet in Ferrari
Art Anthology Sorbet Parakeet
Art Anthology Colorations in Granny Smith
Art Anthology Colorations in Valentine
Art Anthology Minx in Gold Dust
Art Anthology Minx in Bankroll
Art Anthology Minx in Indulgence
Prima Flowers
Meridian Art Anthology Stencil
Lace
Metal Effects in Gold
Soliloqui Art Anthology Stencil
Art Anthology
Art Anthology is a manufacturer of dimensional mediums.\n\nCome chat with us in our Facebook Group: Art Anthology Adventures in Art