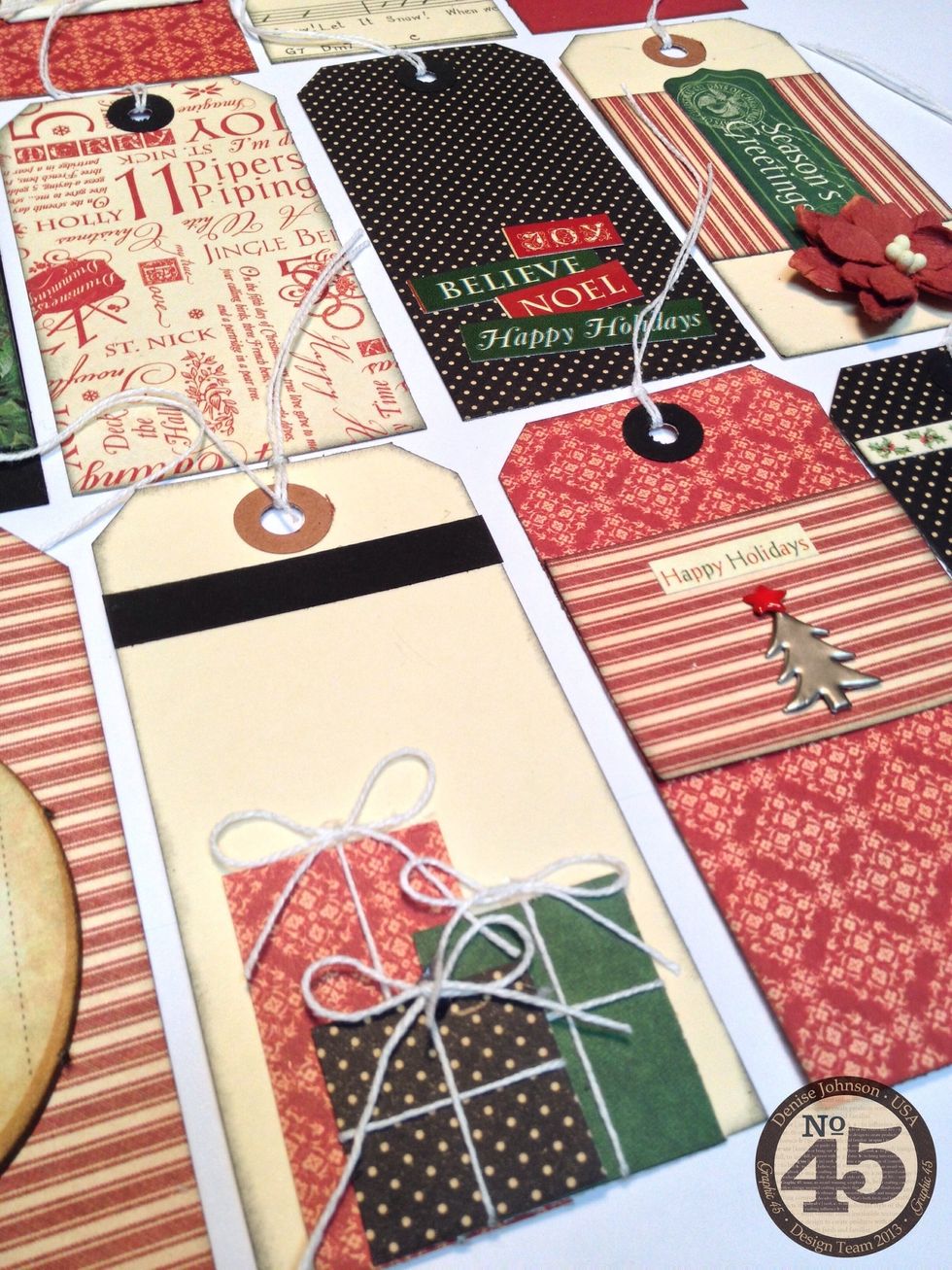 This project is a great way to use up leftover scraps. I just finished a big advent project and ended up with a nice little pile of coordinating scraps & bits, I decided to put them to use.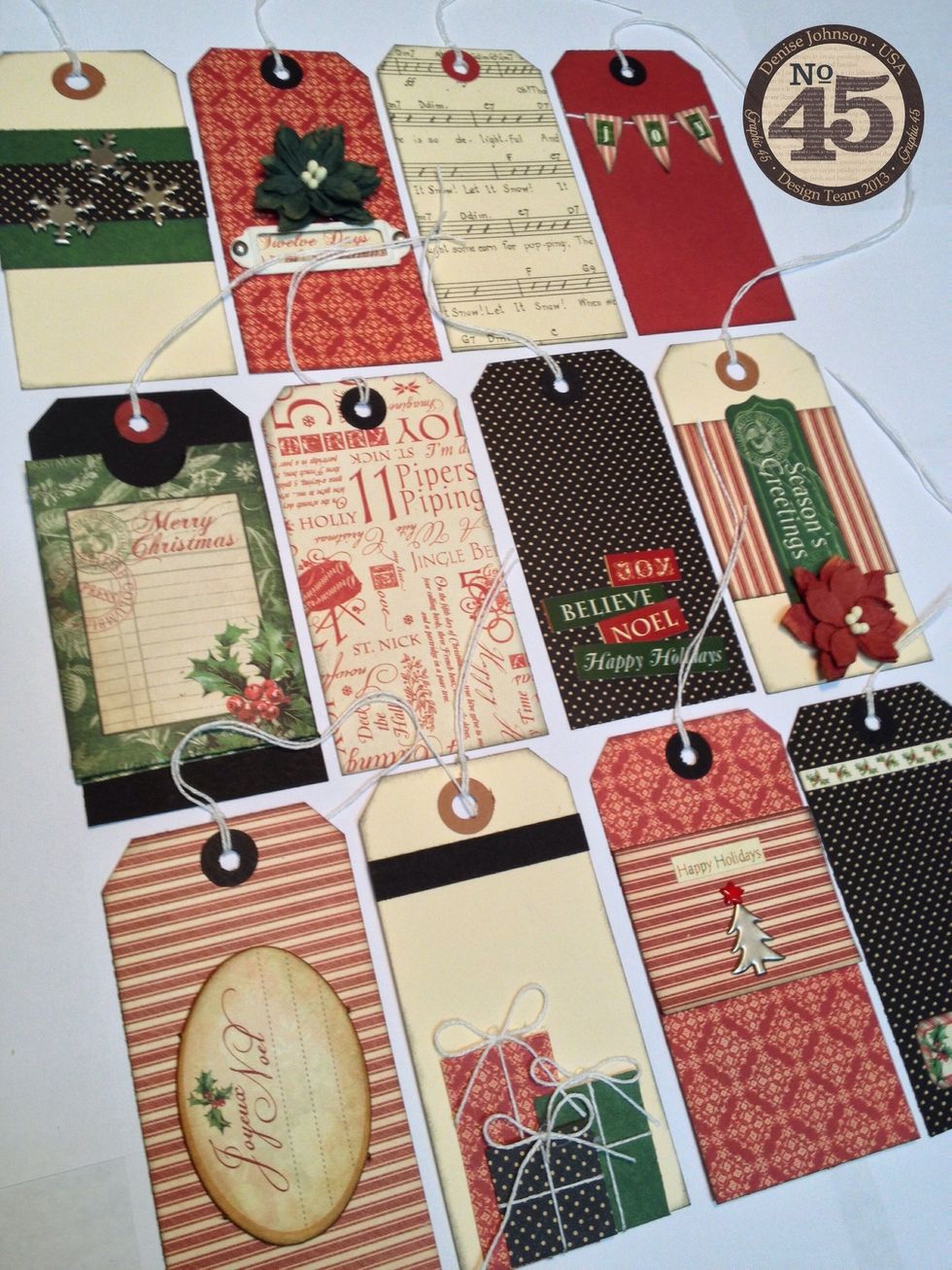 Start with 12 standard manilla shipping tags. Use the larger scraps to cover a few of the tags & the smaller strips & bits to embellish.
Little square & rectangle shaped scraps make wonderful tiny little packages tied up with string.
Add a few fun extras...like flowers, brads, book plates, etc.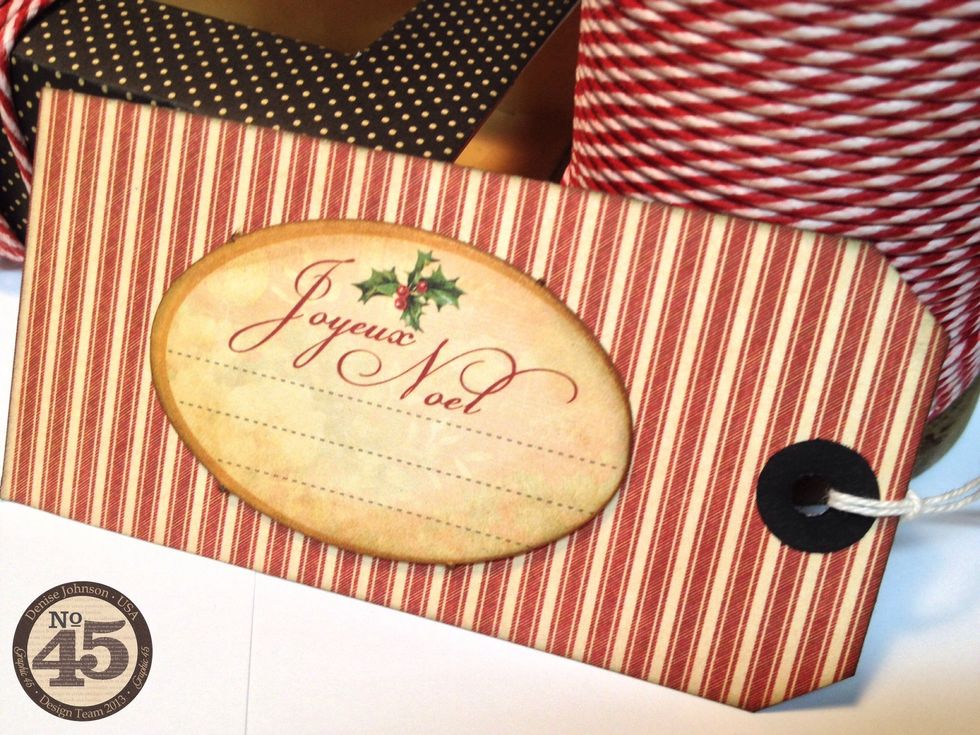 A nostalgic striped background and festive chipboard title, so easy, too cute.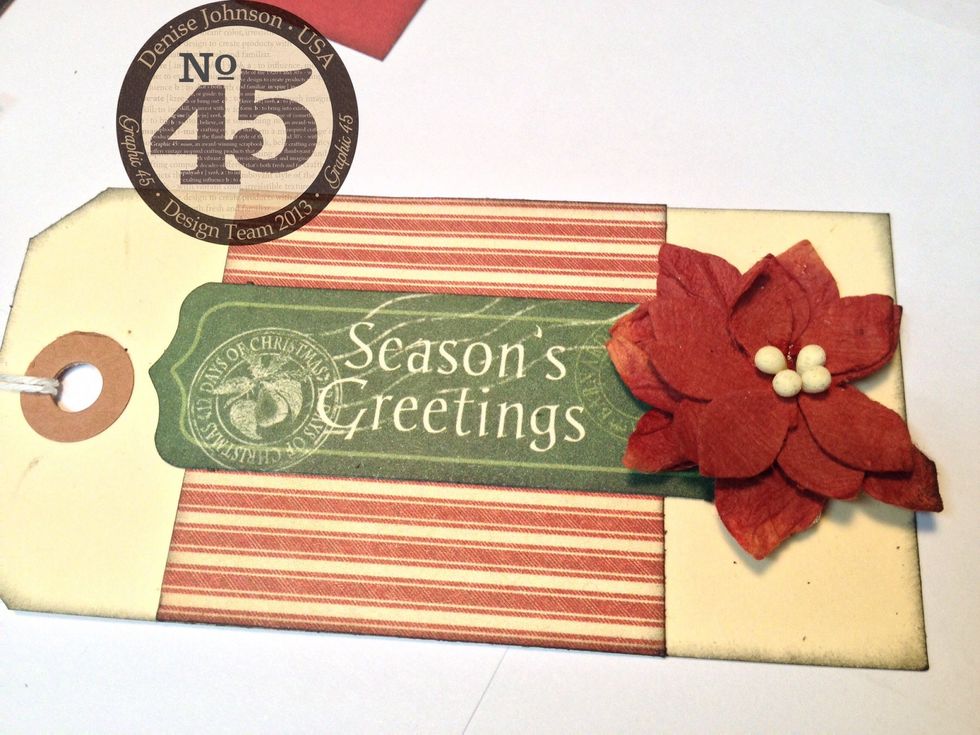 ...Season's Greetings...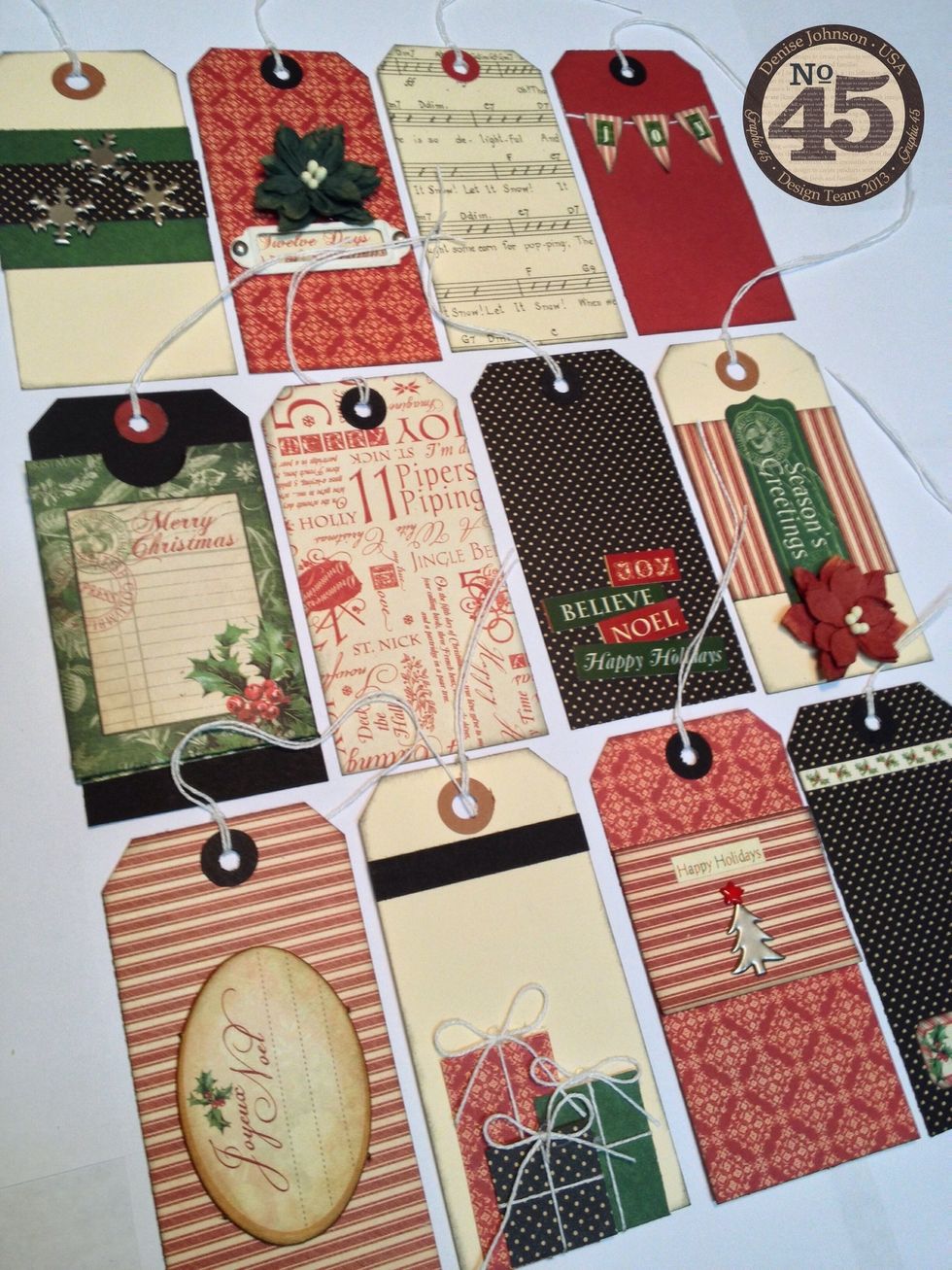 12 simple tags, 1 super gift!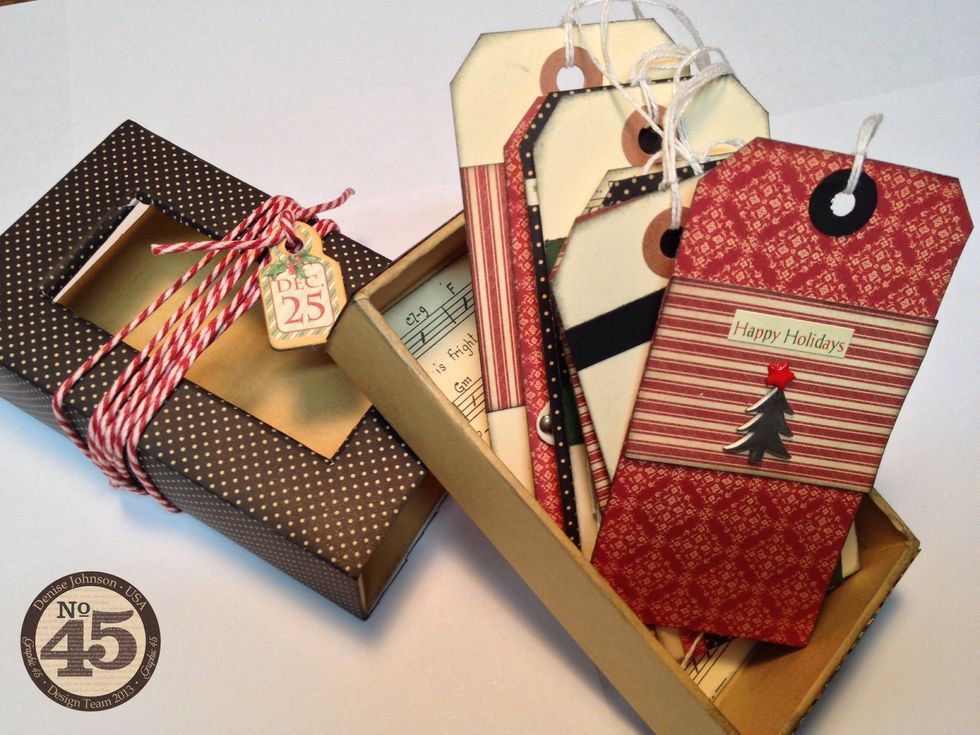 Cover matchbook box with black & cream polka dot paper. Slide in decorated tags.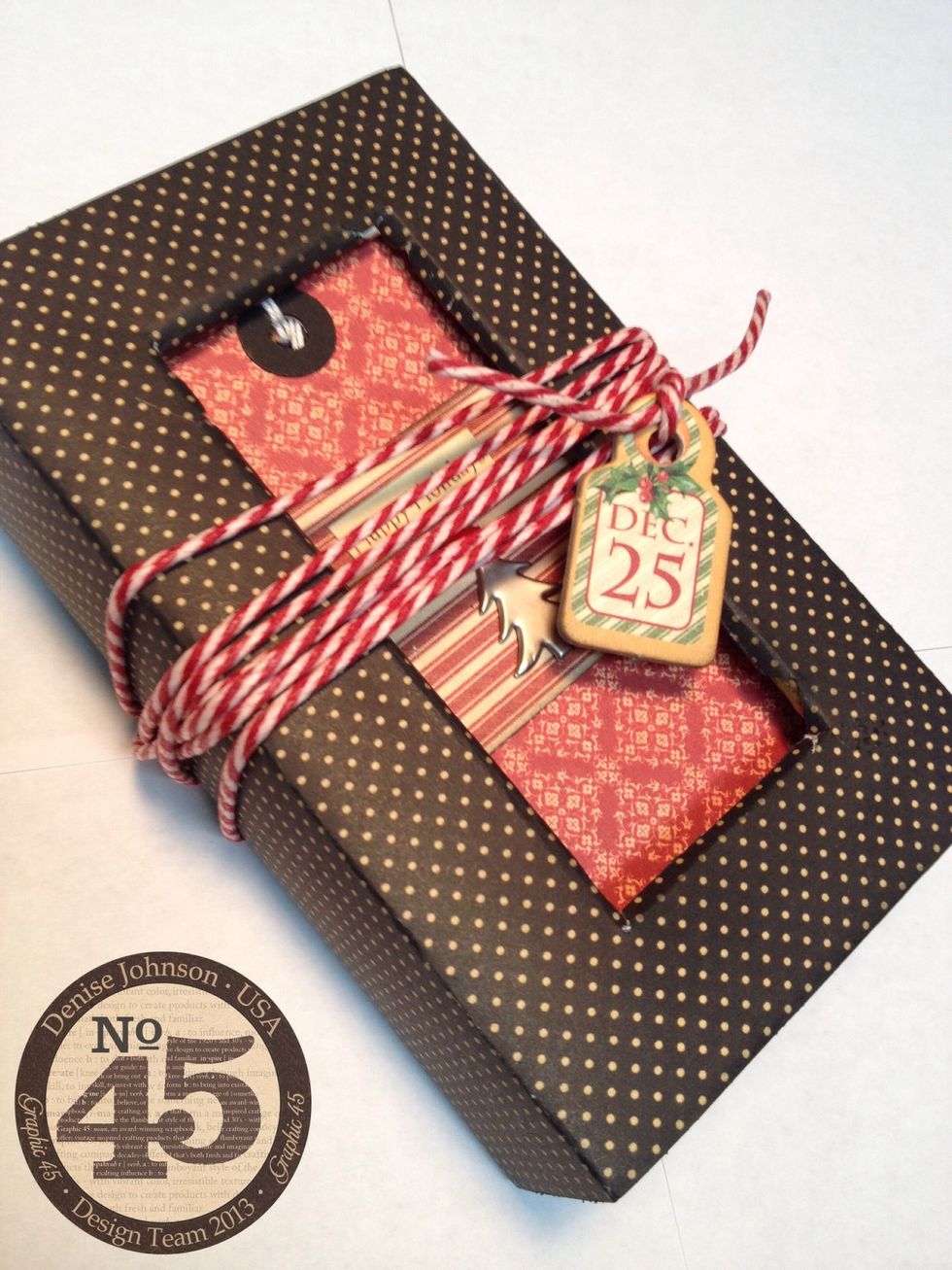 Bakers twine adds a fun, colorful pop.
Shipping tags
Graphic 45 paper & embellishment scraps
Random embellishments (brads, flowers, etc)
Matchbook Box
Scissors
Adhesive
Twine