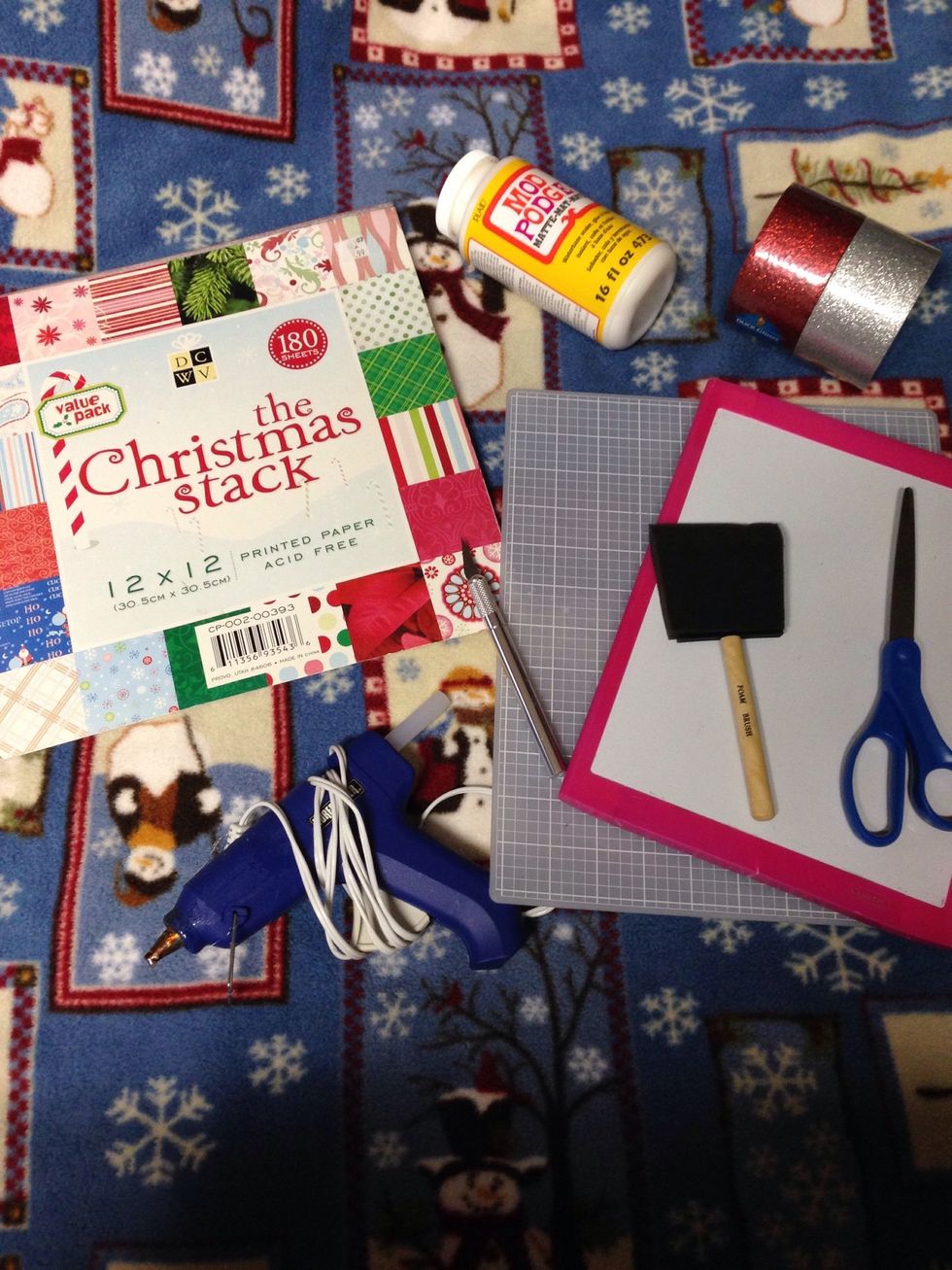 Supplies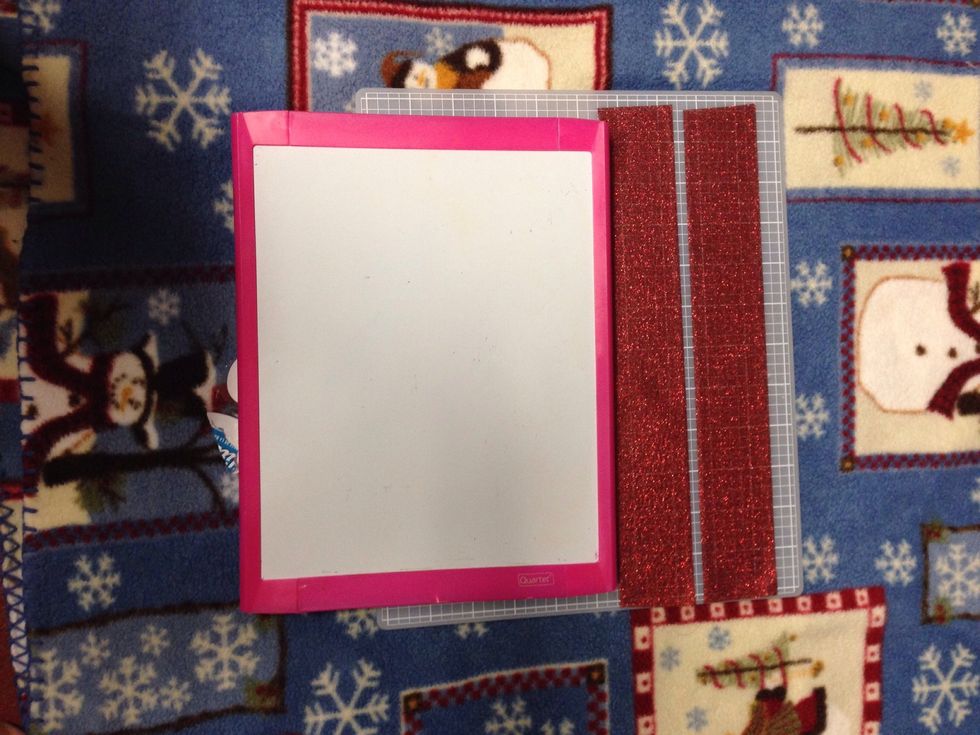 Cut two pieces of duct tape a little bit longer then then the longest side of your board.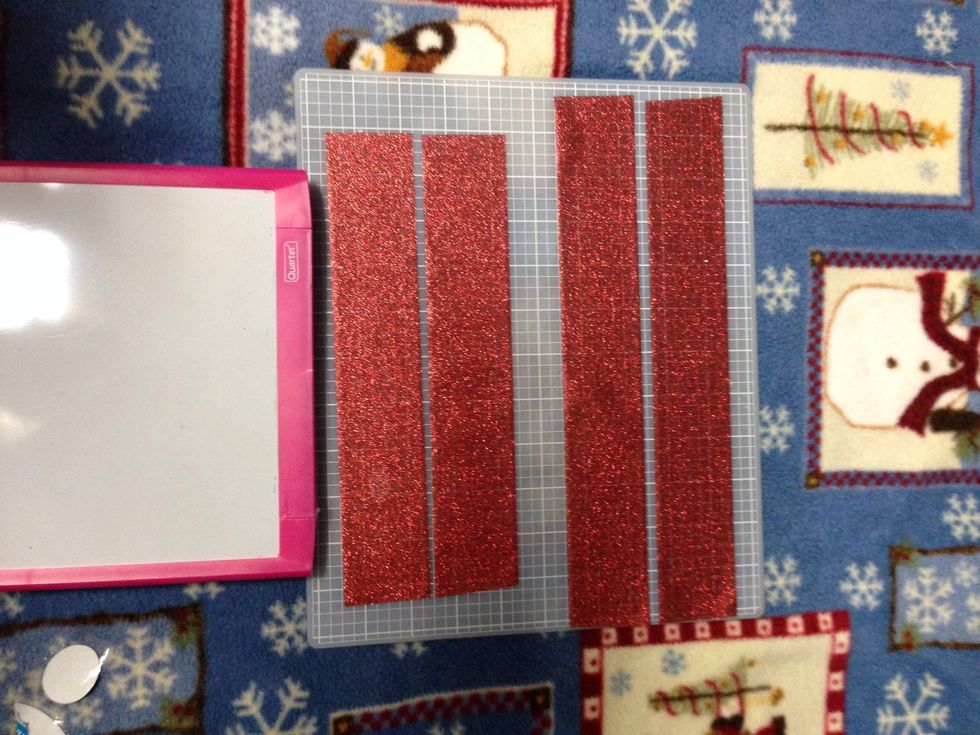 Do the same thing to the shorter side.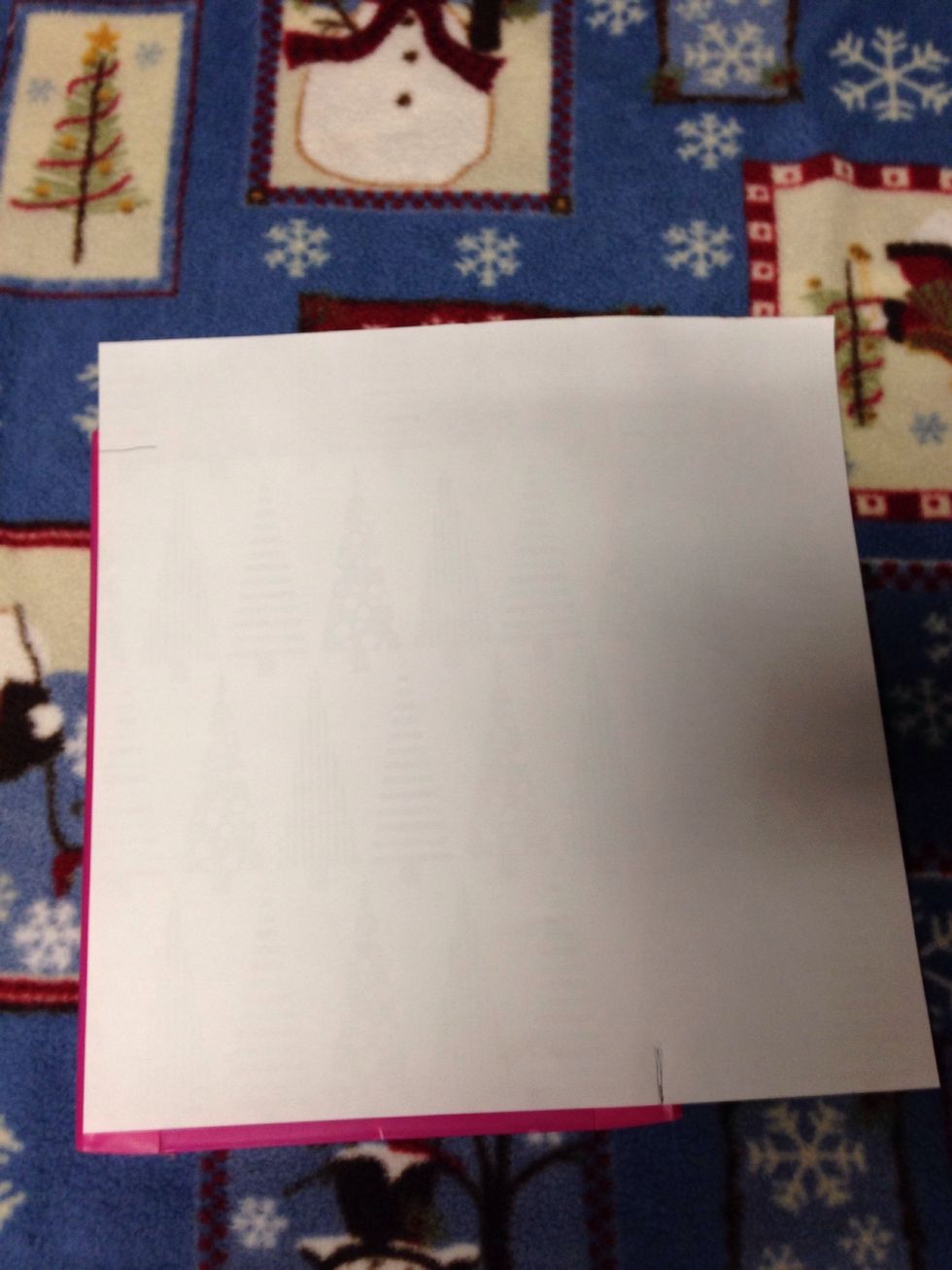 Pick out some Christmas themed scrap booking paper. Make marks to fit the white board.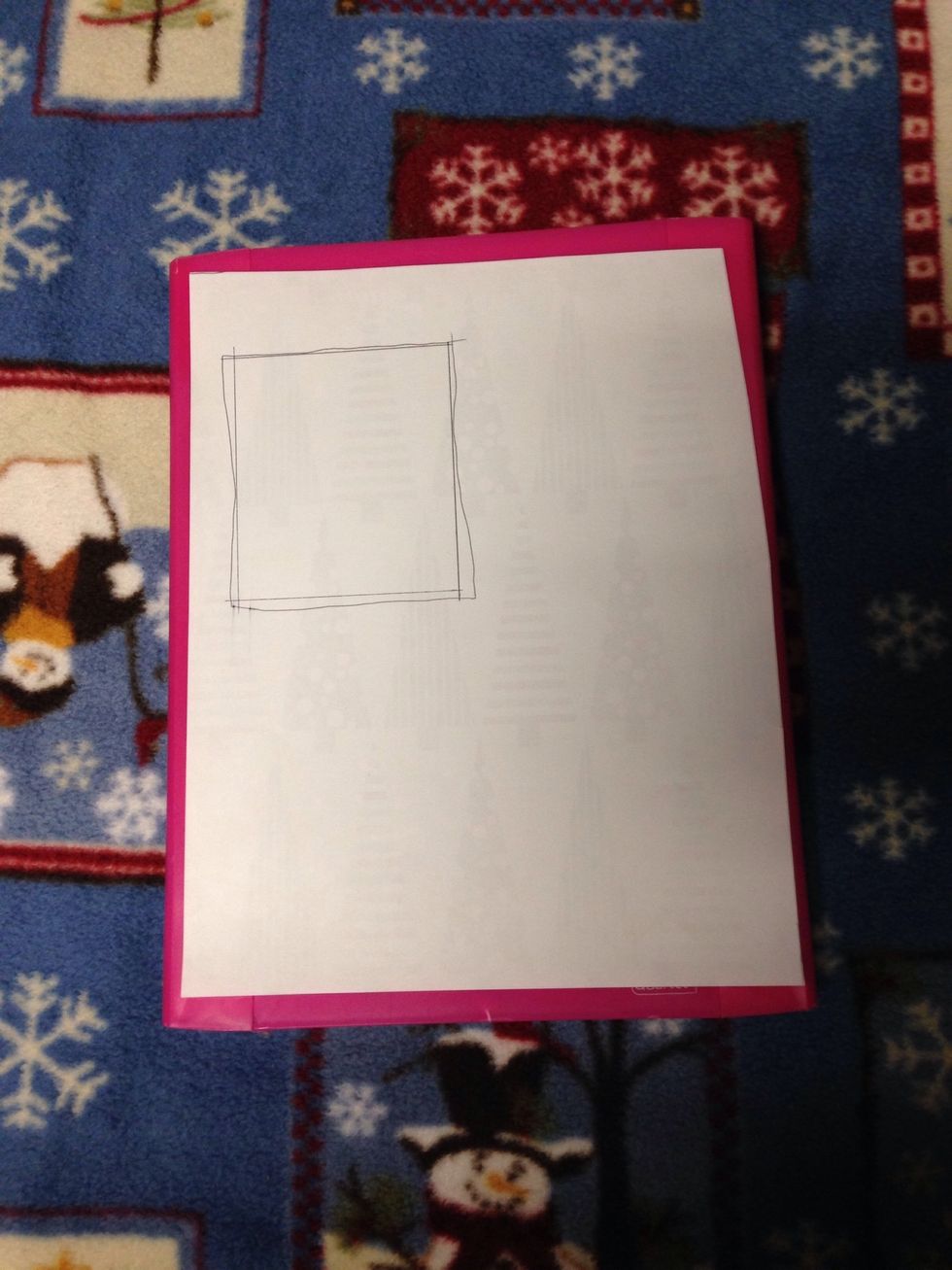 Once cut down, figure out how big you want your hole to be in your paper.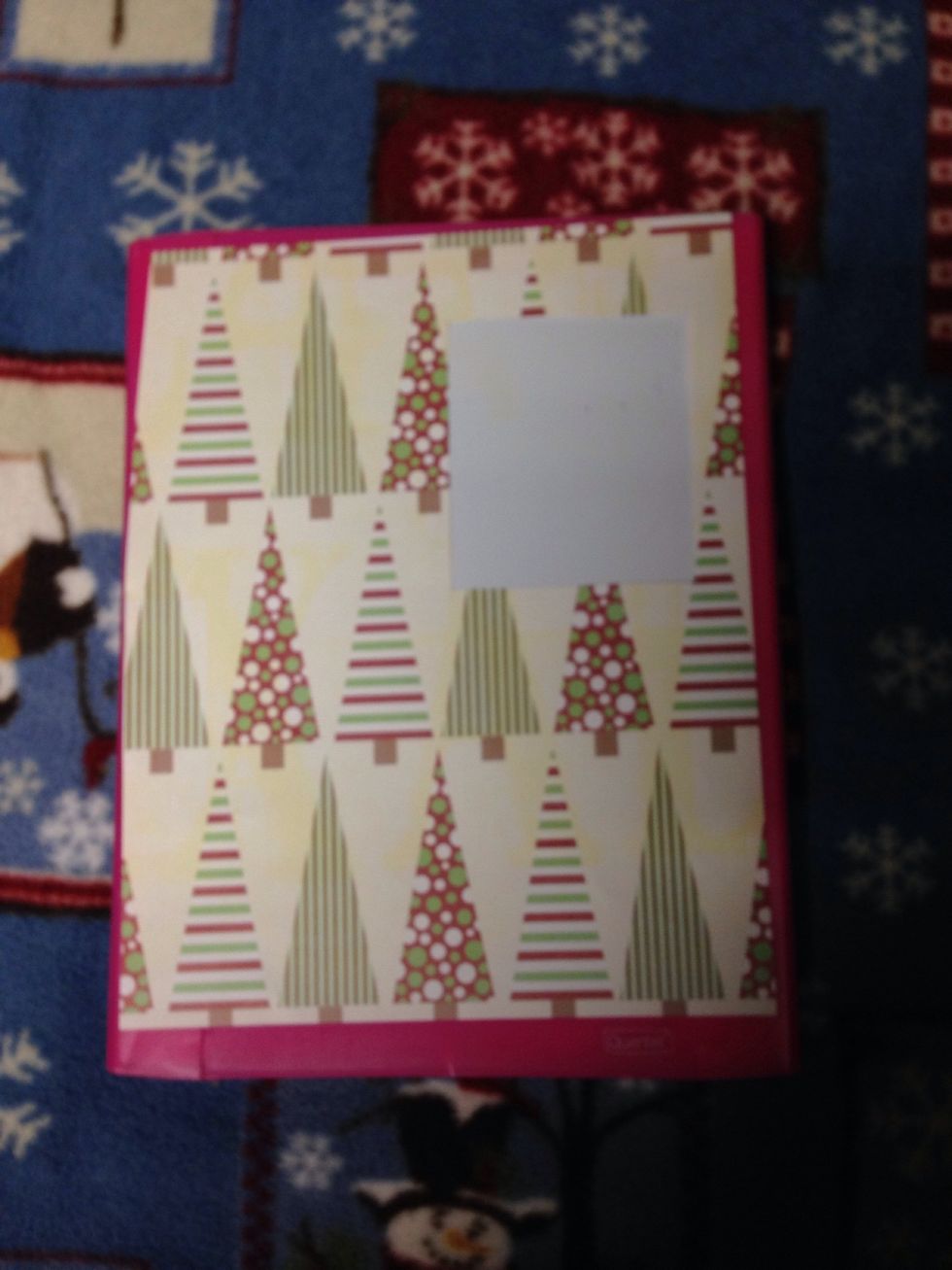 Cut out and hot glue to the board.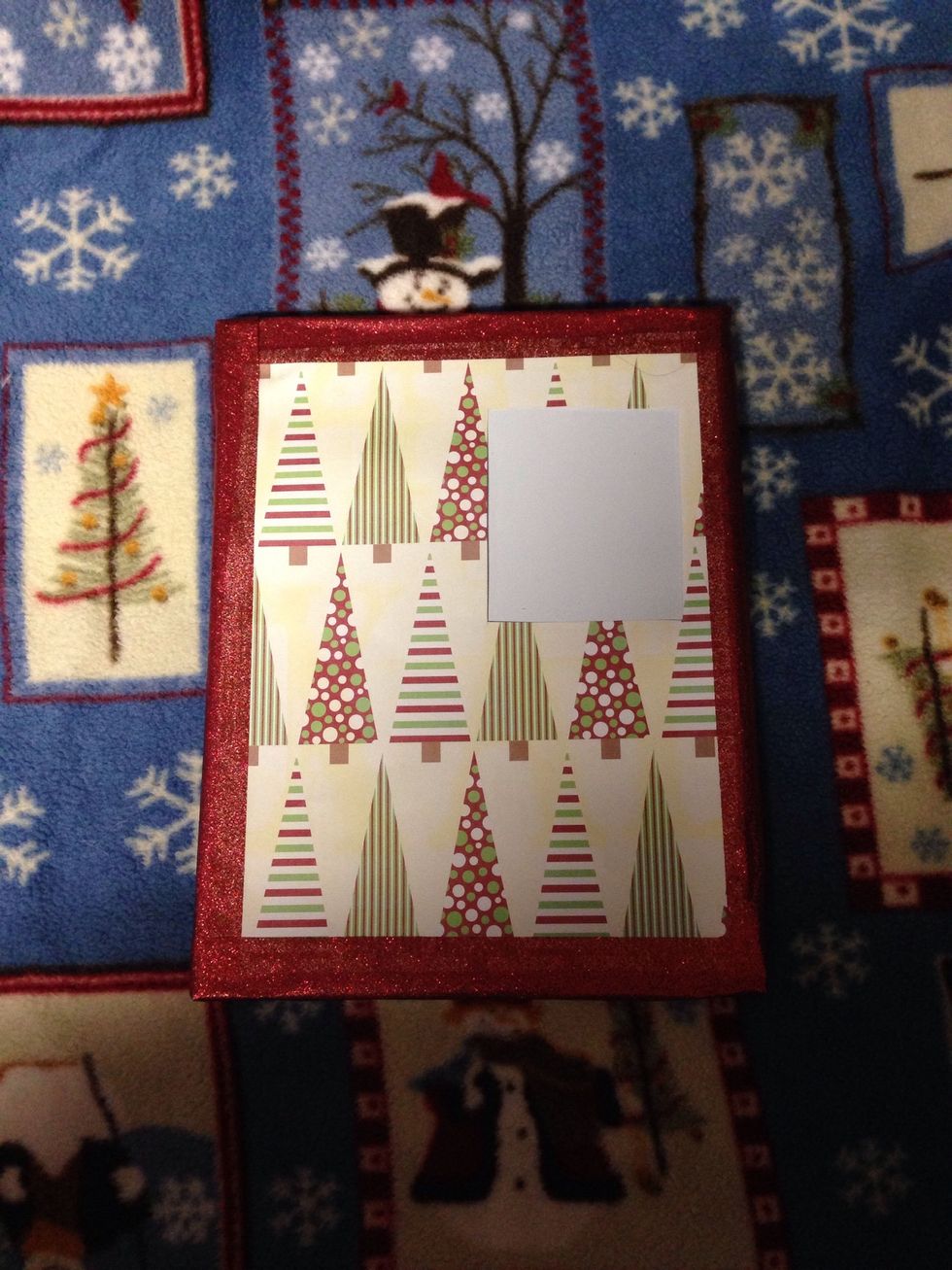 Next line the rim of the board with the duct tape we cut earlier. Make sure to cover the raw edges of the paper. This will make it look neater.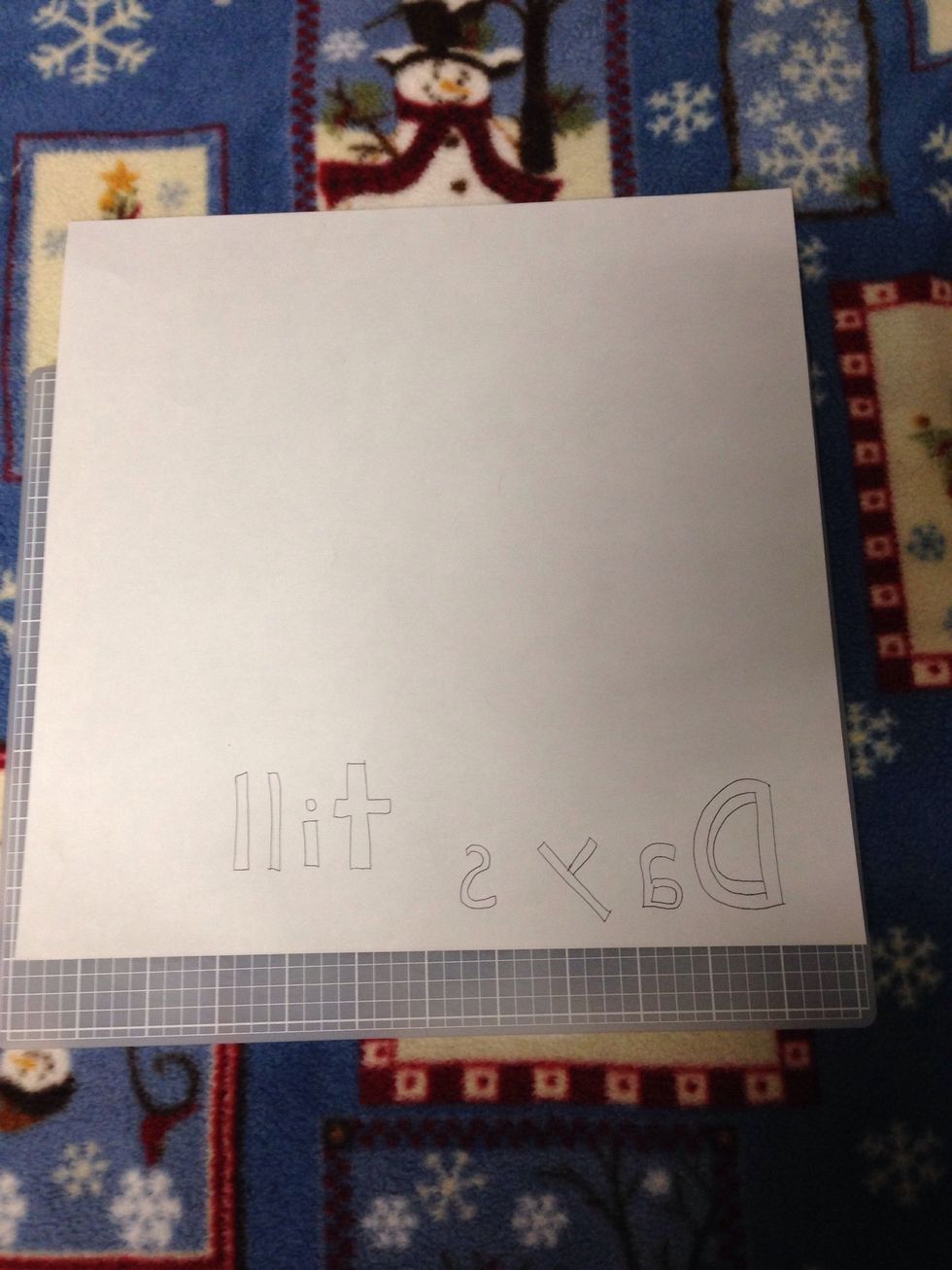 Next grab some scrap book paper and write out - days till Christmas- backword and then cut out. Make sure to take your time!
If you don't want to do this step, I'm sure you can find some pre-cut letters in your local craft store!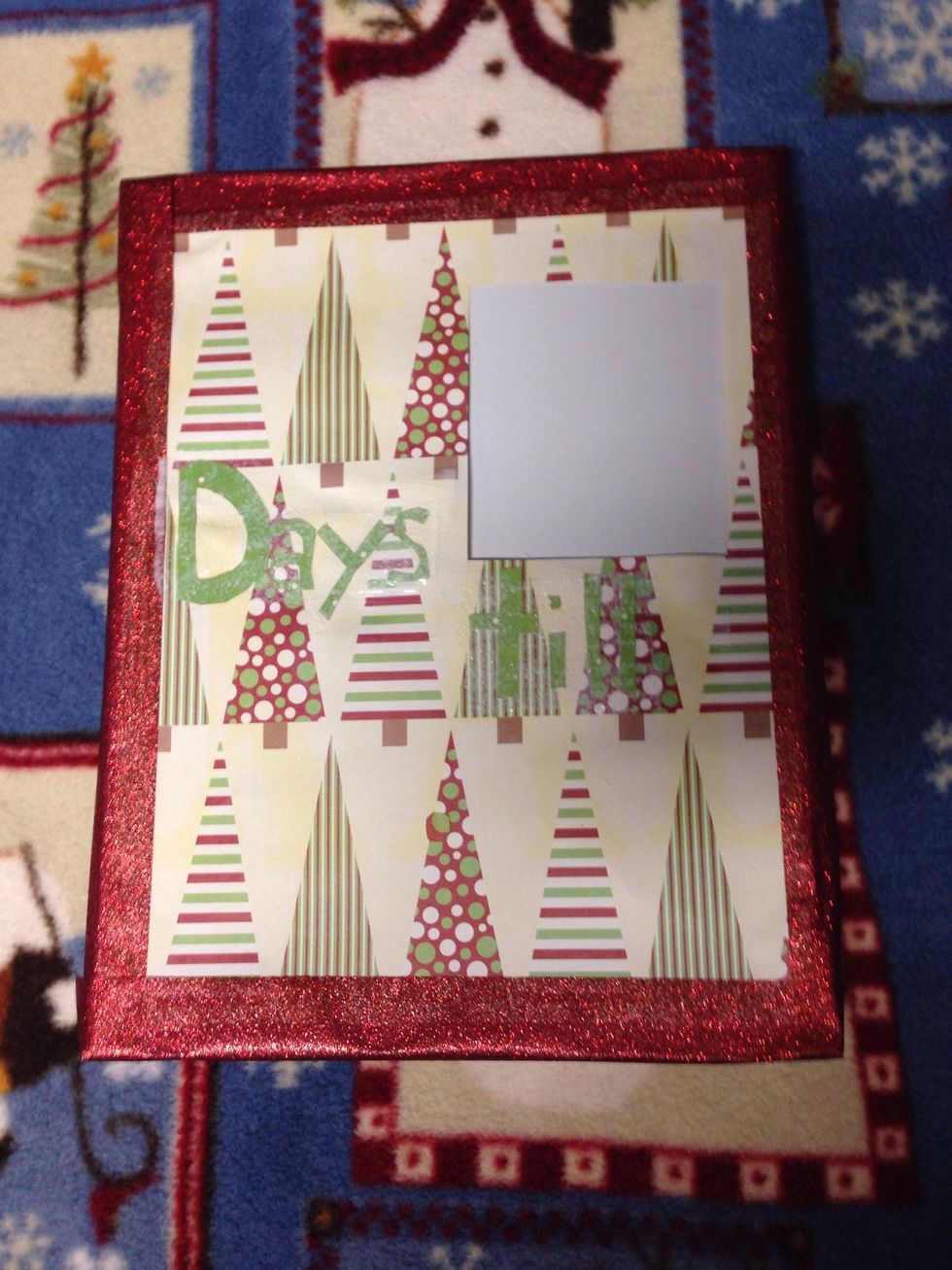 Next modge podge the letters to your board any way you like. It may need a couple coats.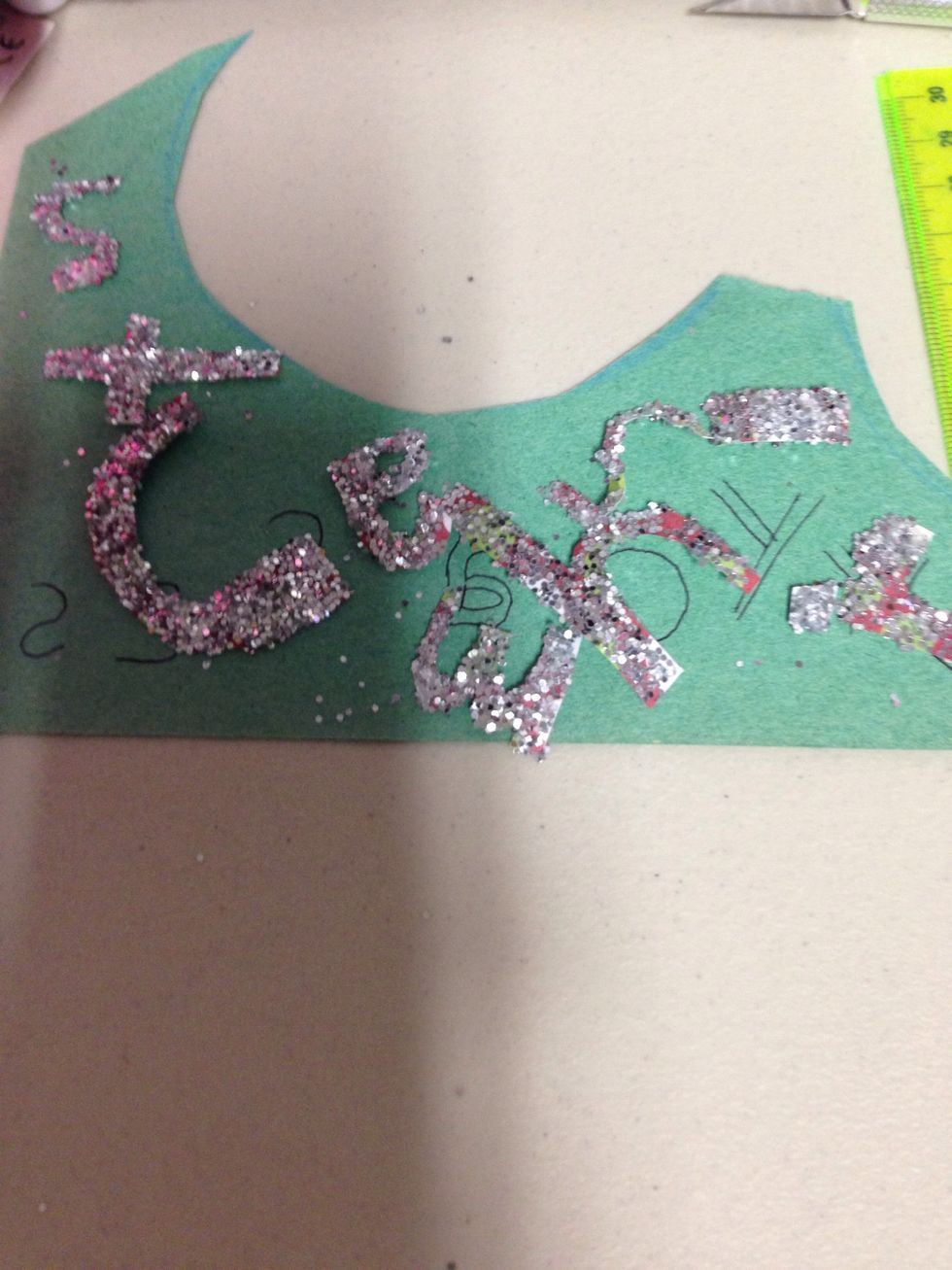 Another option is to add glitter to your letters. Modge podge the letters, then sprinkle your choice of glitter. Spray hairspray on the letters, so the glitter will stick!
LAUREN'S PERFECT CHRISTMAS TIP 🎄🎄-spray hairspray over your glittery ornaments to make sure glitter doesn't fall off everywhere and make a mess! Any kind of hairspray will work!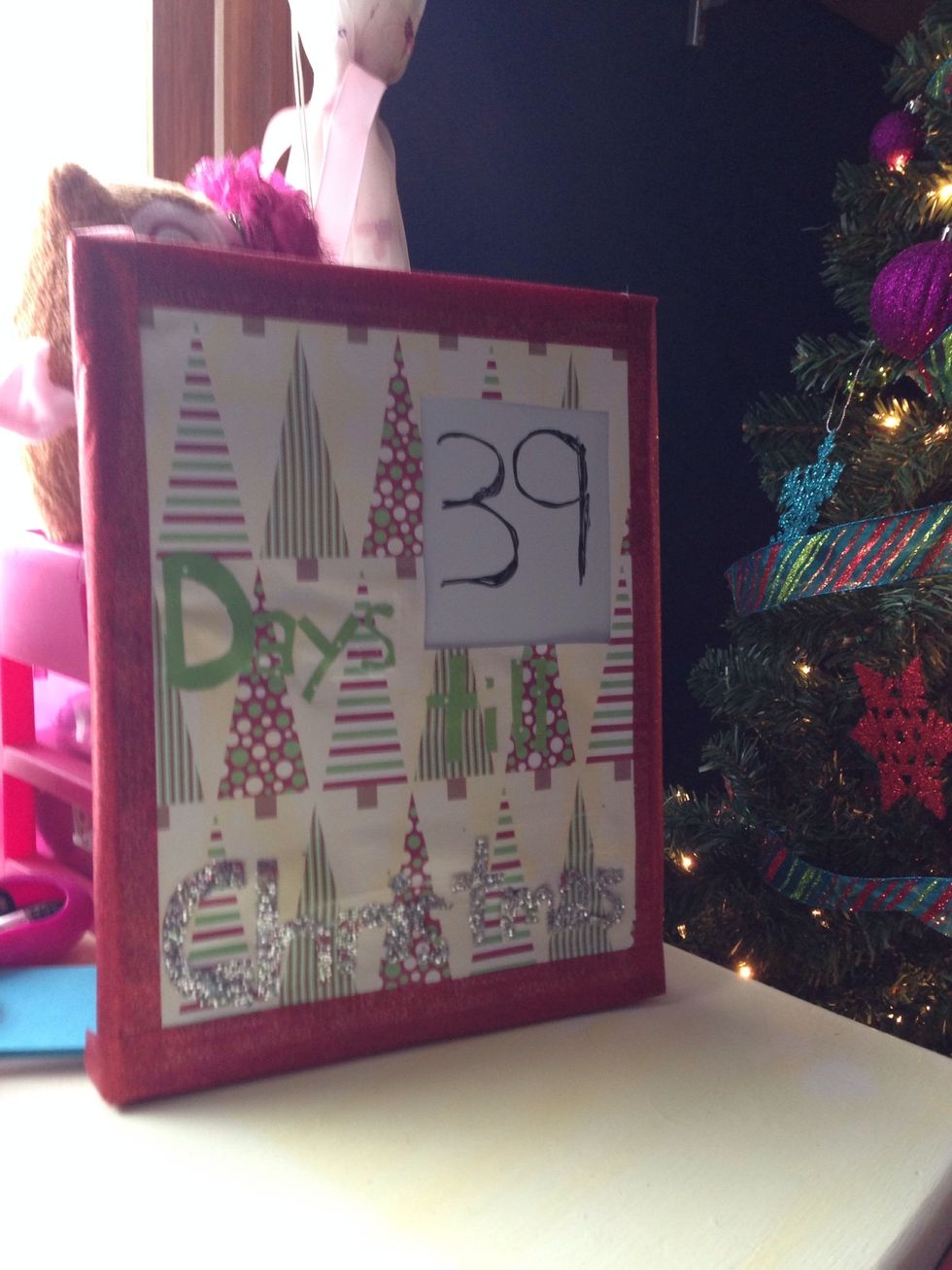 Write the amount of days left to Christmas with a whiteboard marker and your done! 🎄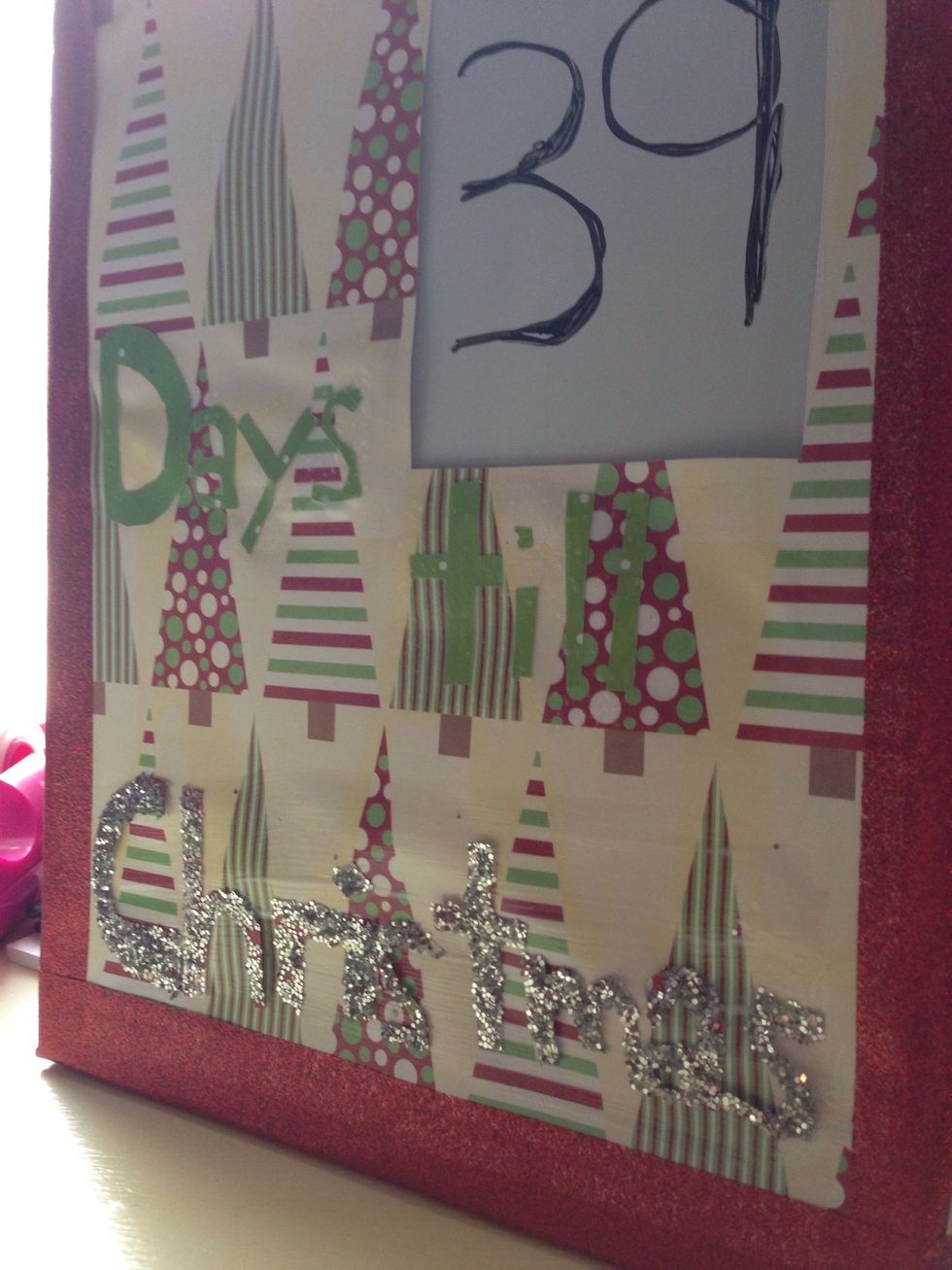 I hope you enjoyed my guide! Don't forget to click the ❤️! More Christmas guides to come!
Christmas themed scrapbook paper
1.0 X-acto knife
Hot glue gun
1.0 White board
Duct tape
Modge podge
1.0 Sponge brush
Glitter(optional)
Hairspray(optional)
1.0 Scissors