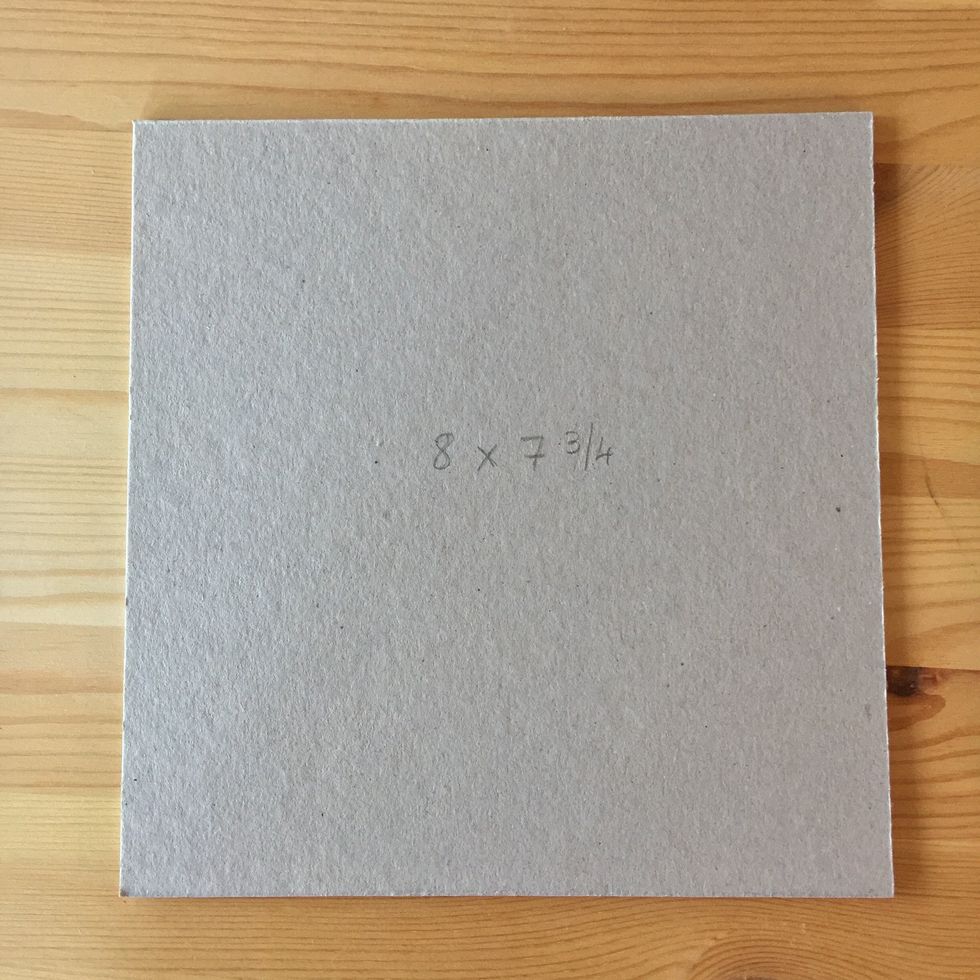 Cut two cardboard 8x7 3/4"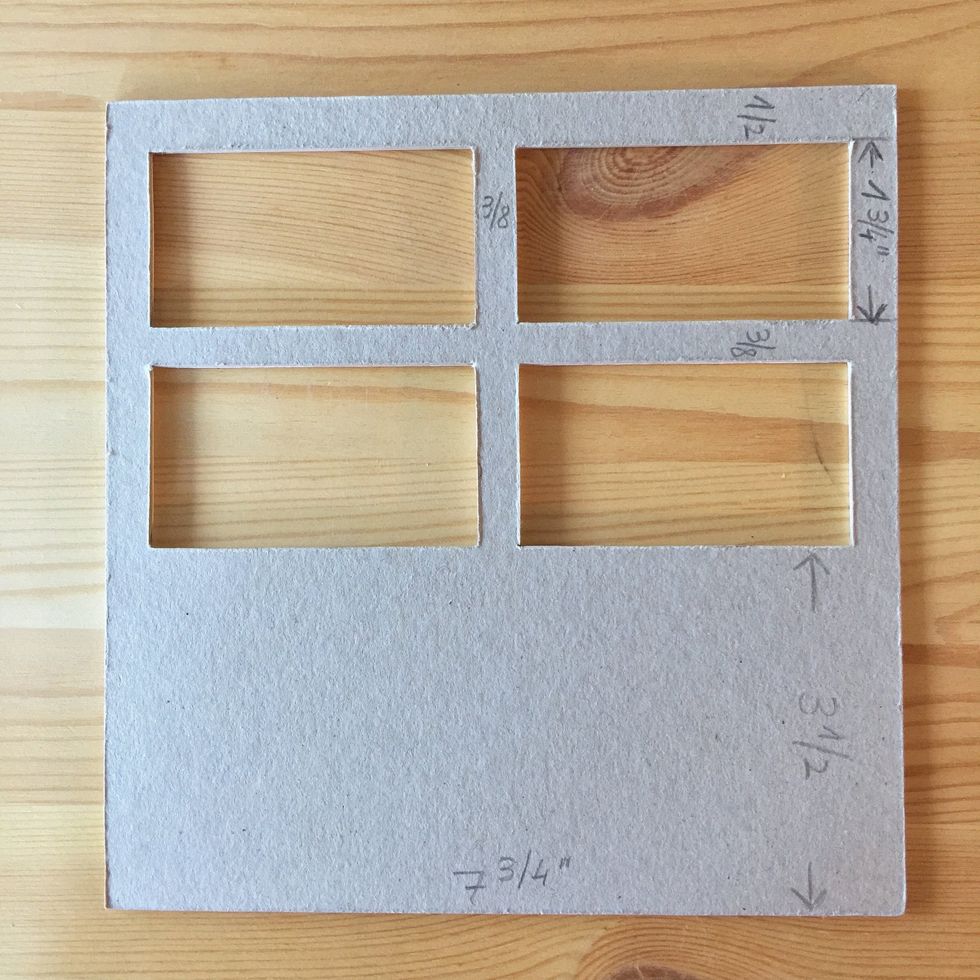 Cut this four windows on one of them.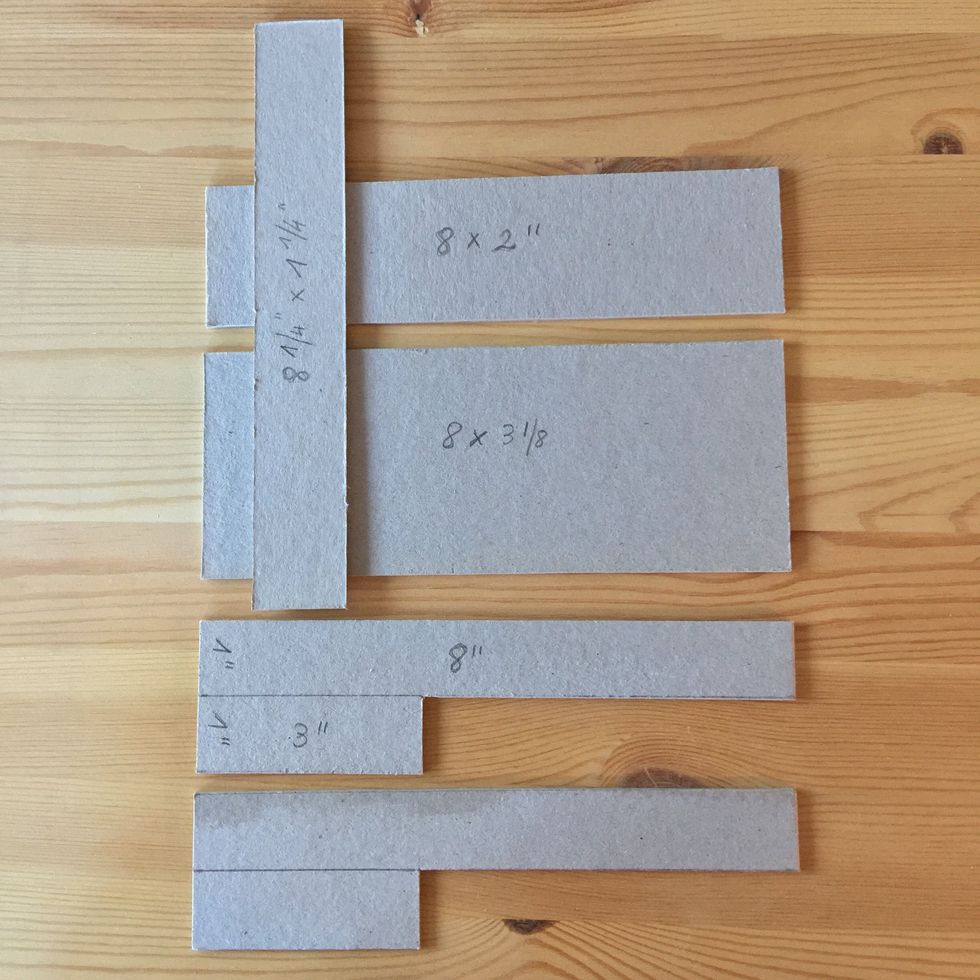 Make these cardboard pieces: 8x2; 8x3 1/8; 8 1/4x1 1/4; and two pieces of 8x2 as shown.
Make and cover with adhesive canvas one piece of 7 3/4x1 1/4. Put two eyelets and a ribbon as shown.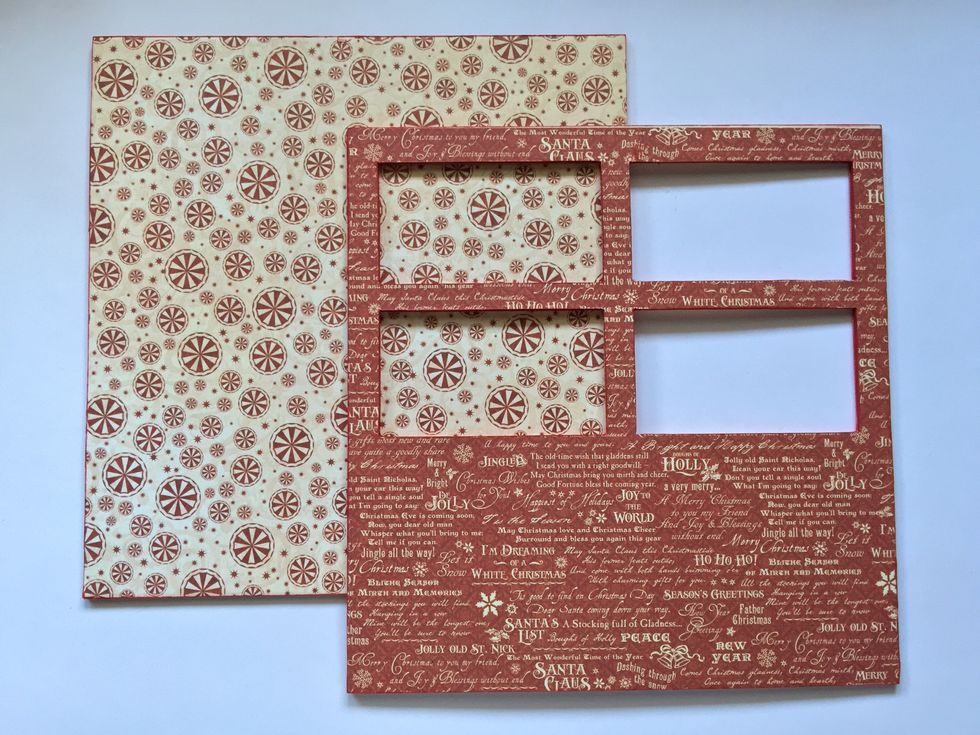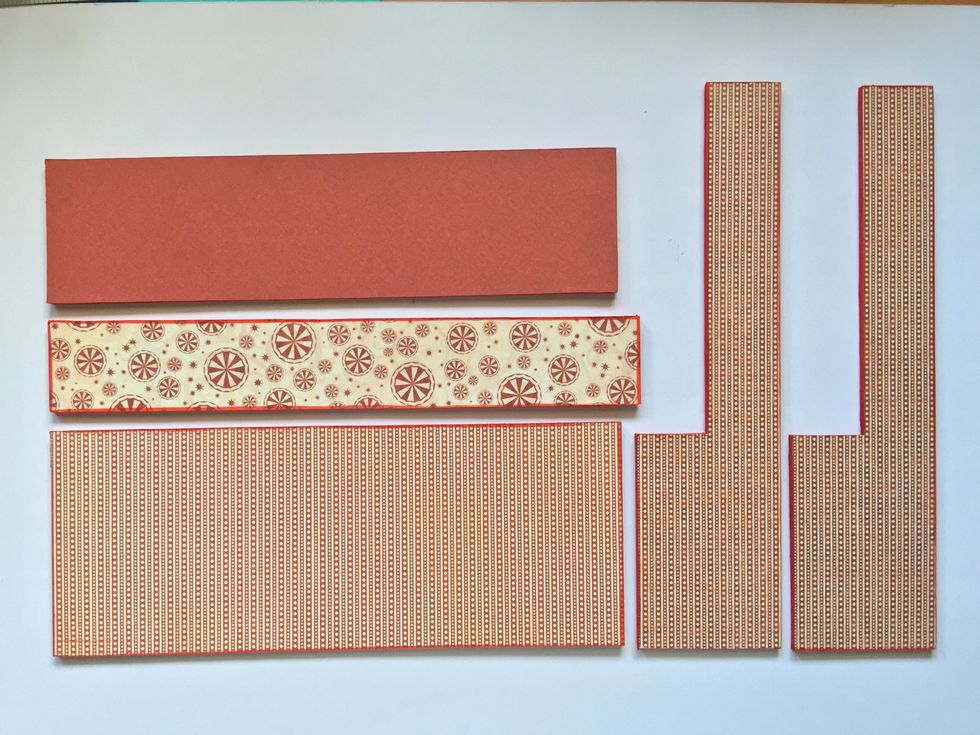 Cover with St Nicholas Graphic 45 decorated paper both sides and ink edges.
Fussy cut this piece of decorated paper.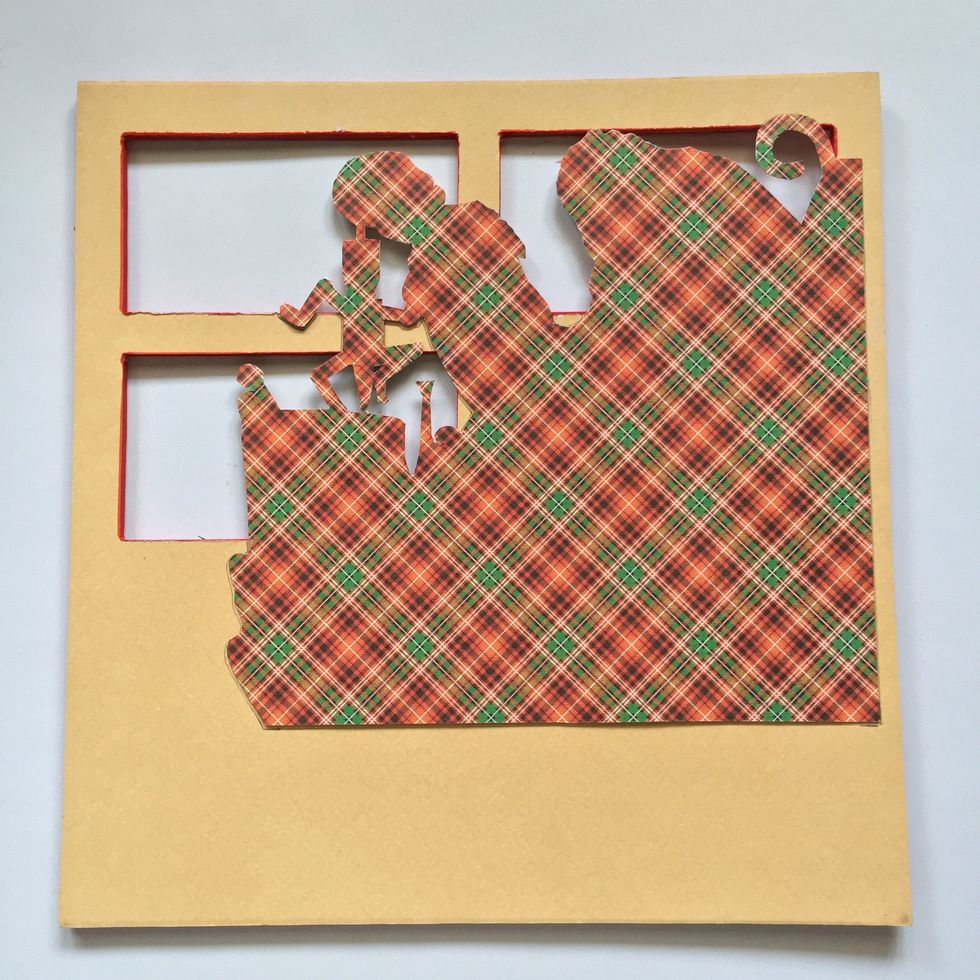 Adhere the fussy cutted piece on the back.
Cut a piece of acetate to cover the window and glue as shown.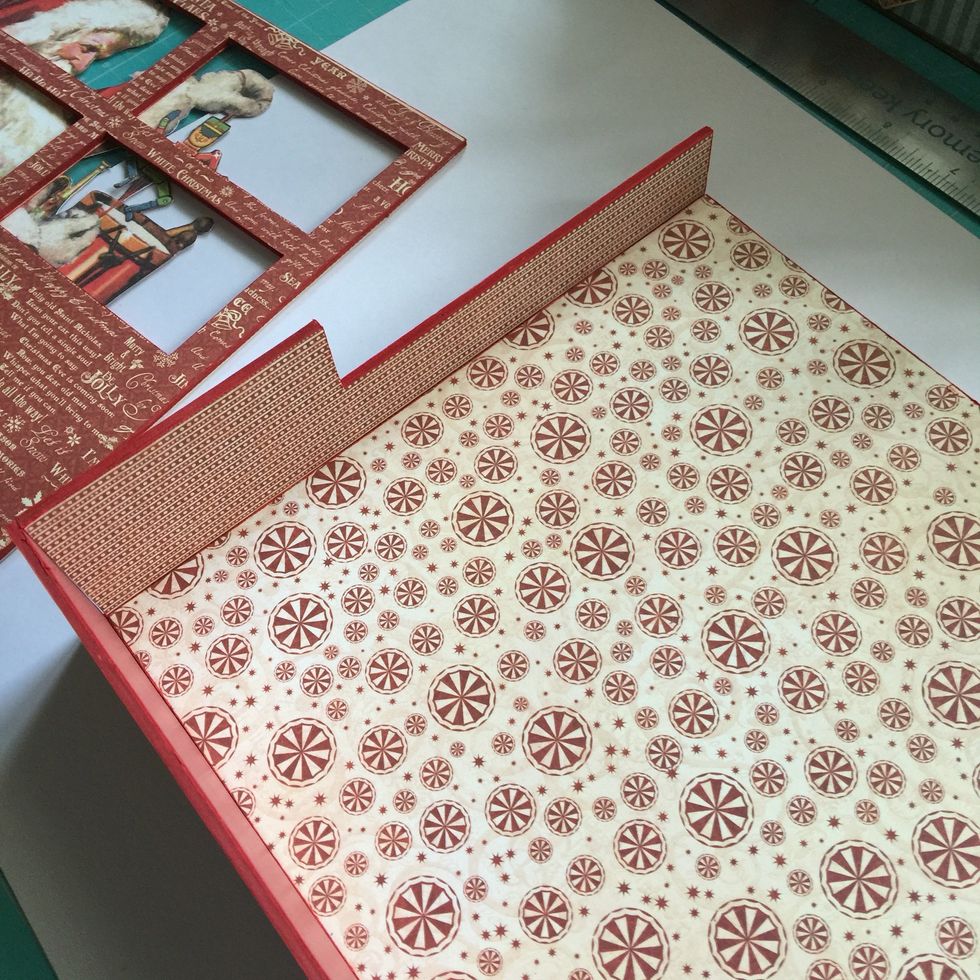 Glue the rest of pieces.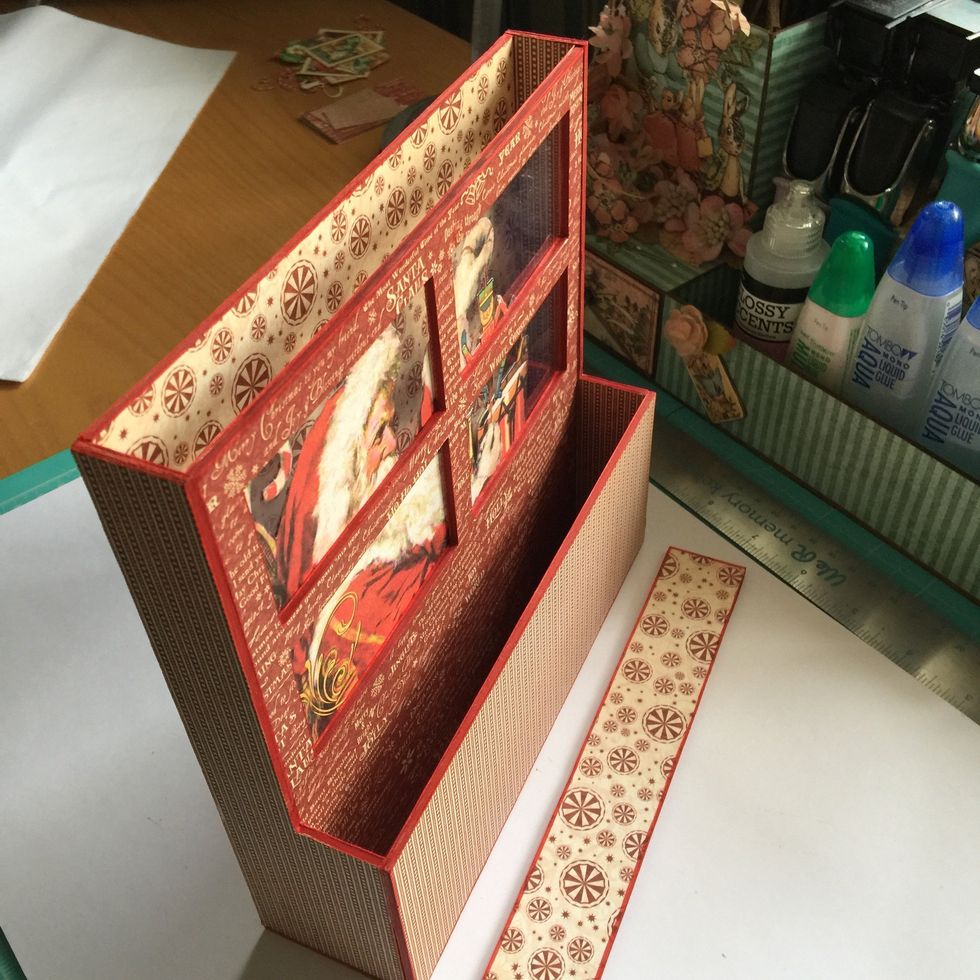 This is the structure.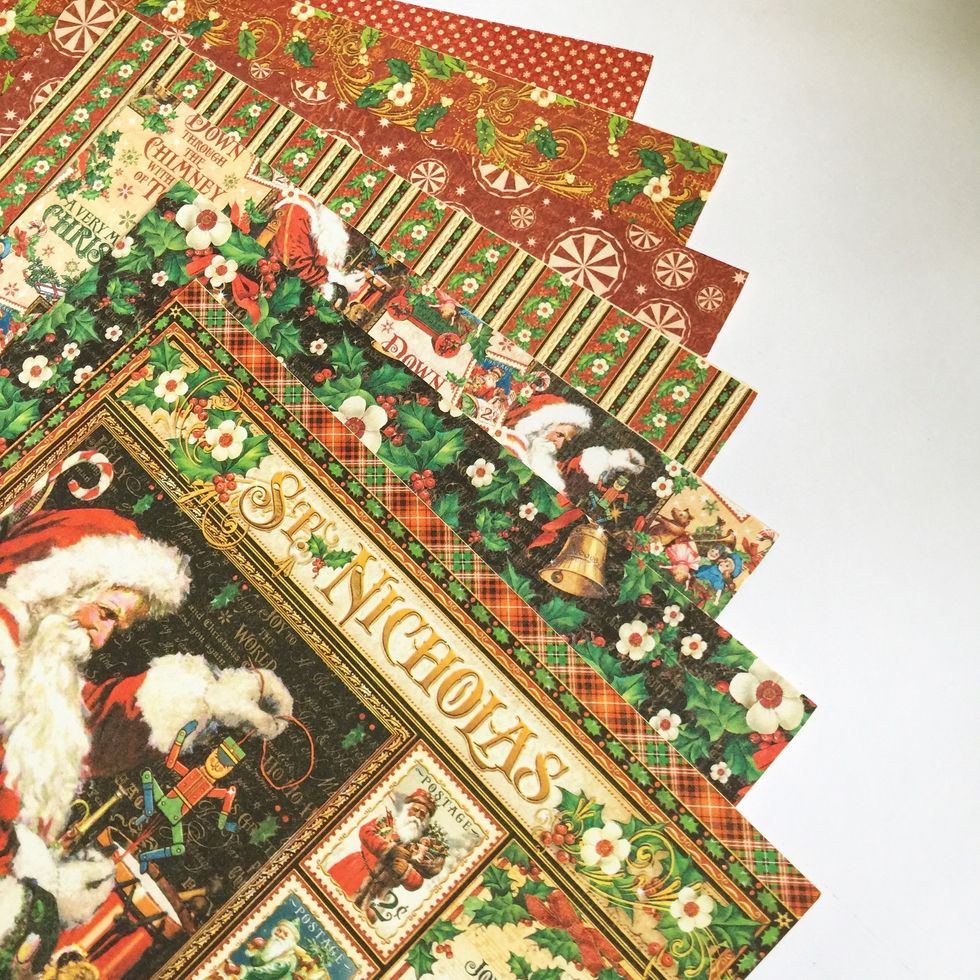 Cut several sheets of 7 1/2x7 1/2
Score upper side.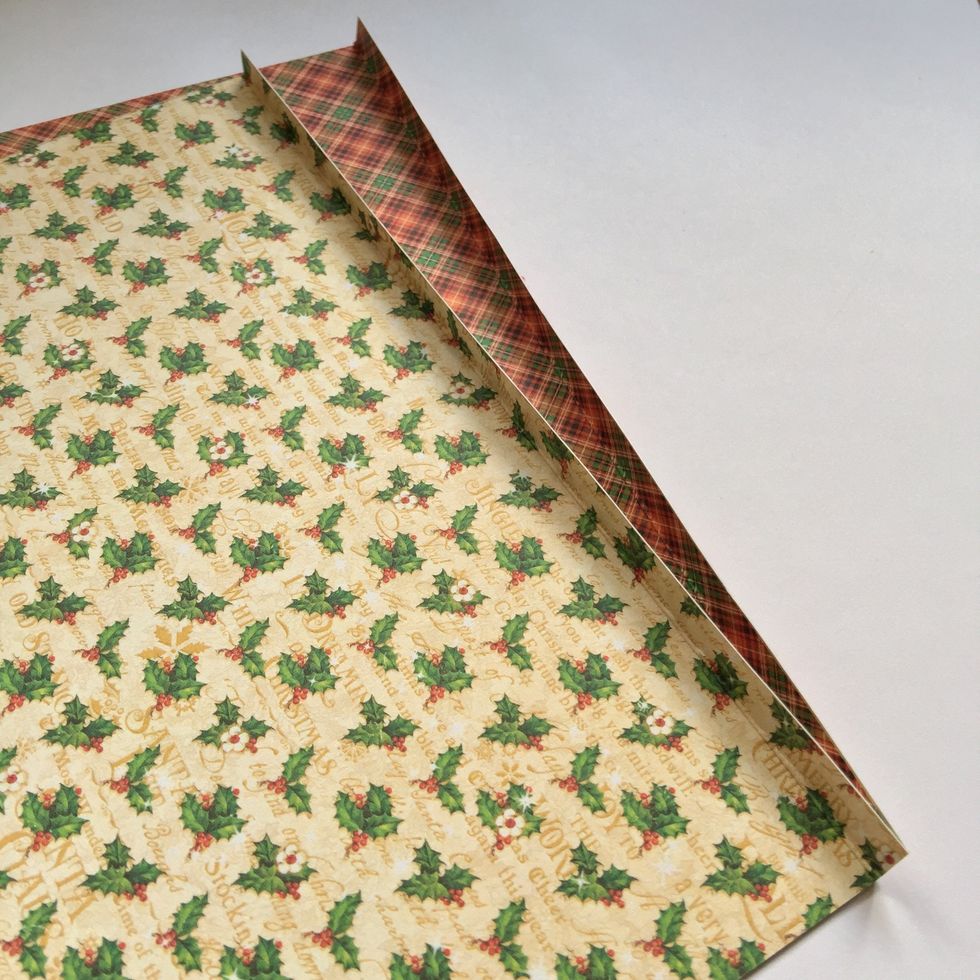 Glue the sheets between them by the tab.
Then glue more sheets and glue the two groups.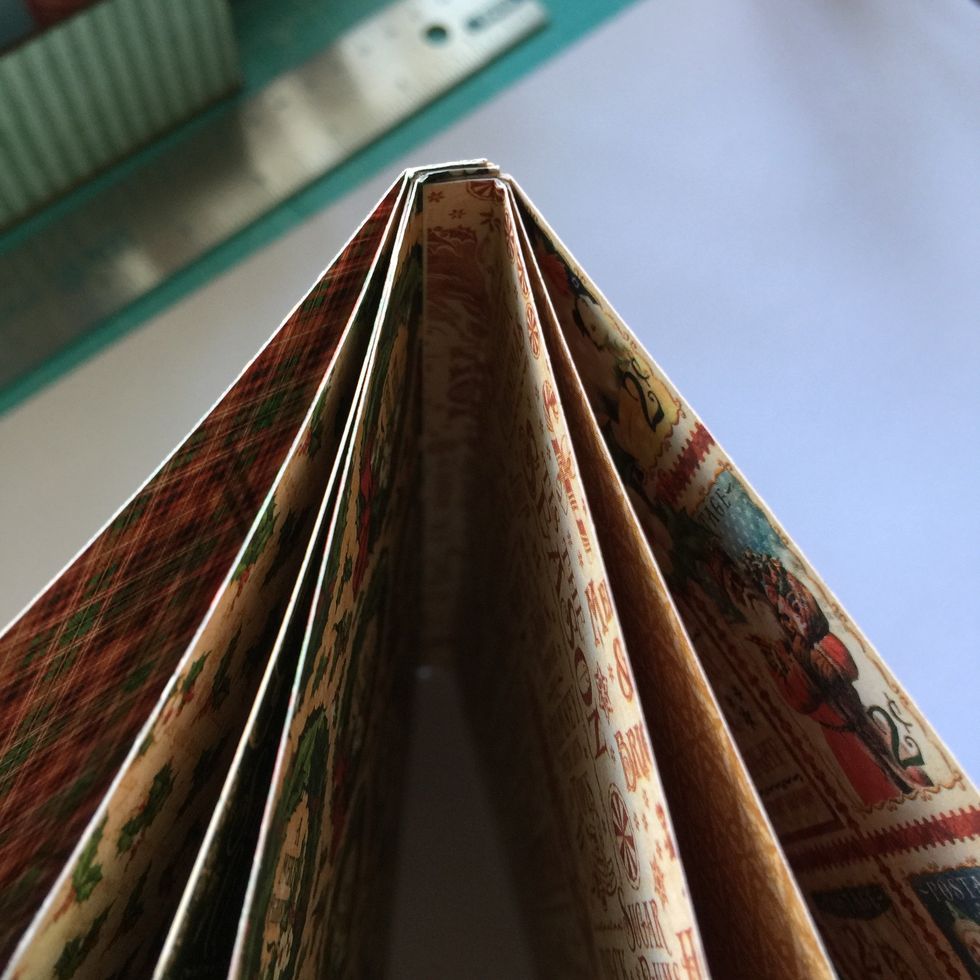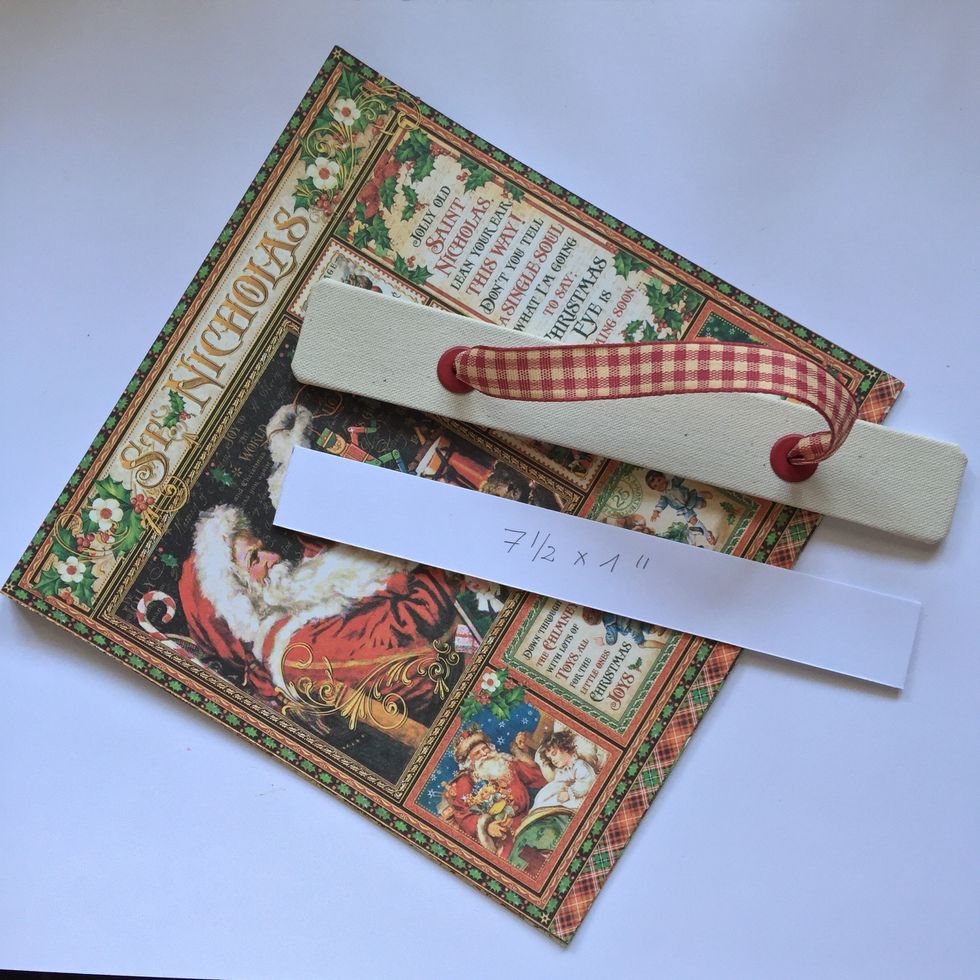 Cut a piece of cardstock of 7 1/2x1"
Cover the piece with decorated paper, only one side.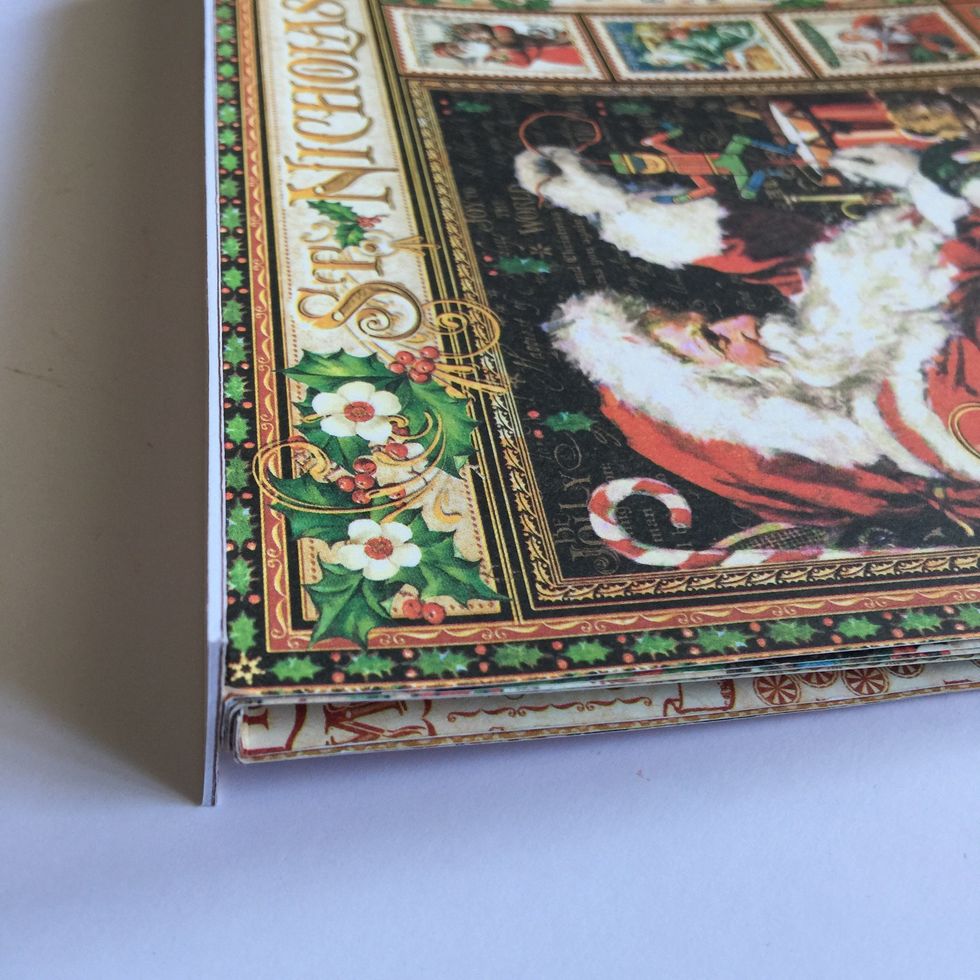 Glue the piece to the spine of sheets.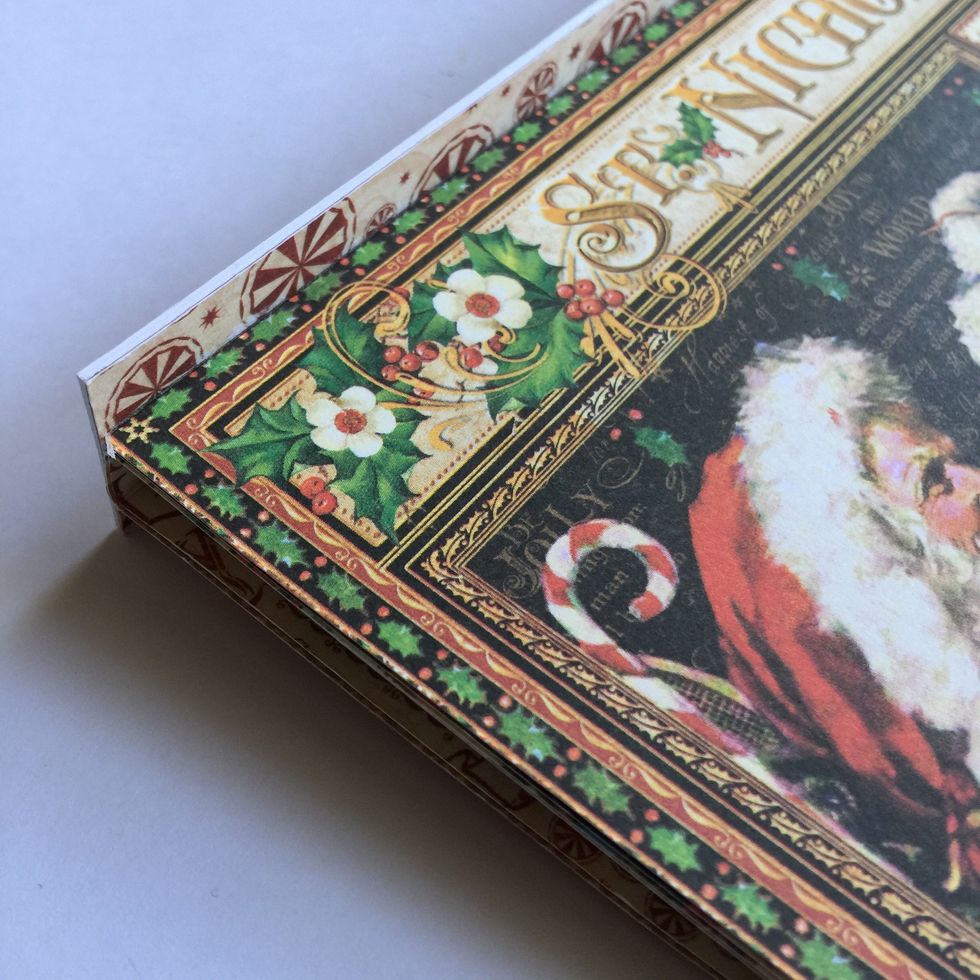 Then glue to the canvas piece.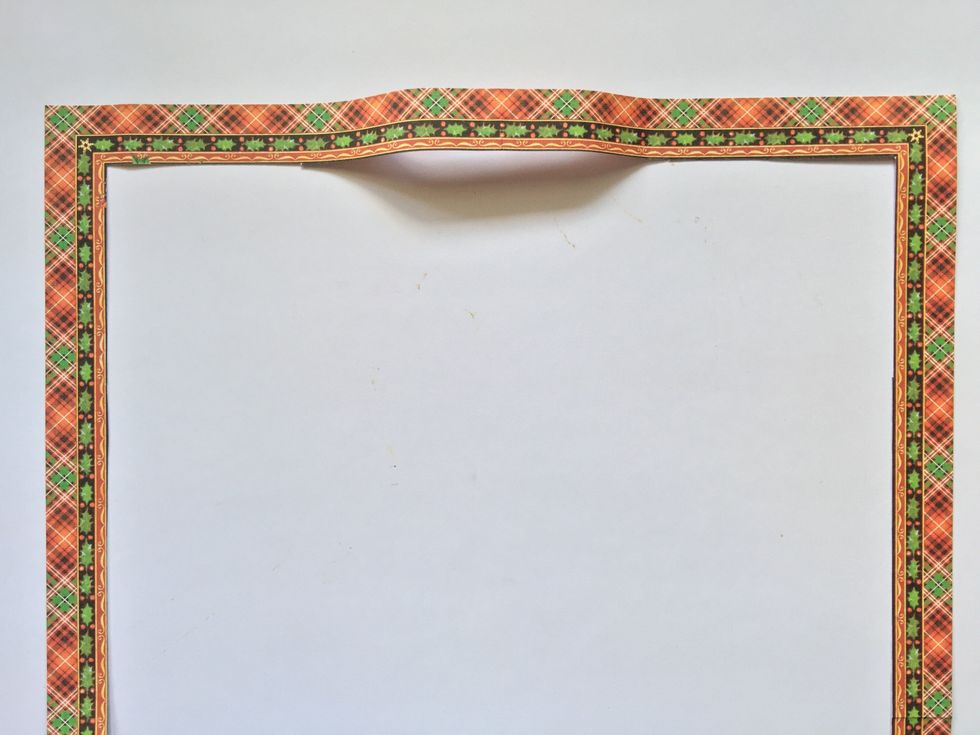 Making decoration for the back side of the box. We need the border round of #4501397 St Nicholas 12x12 sheet.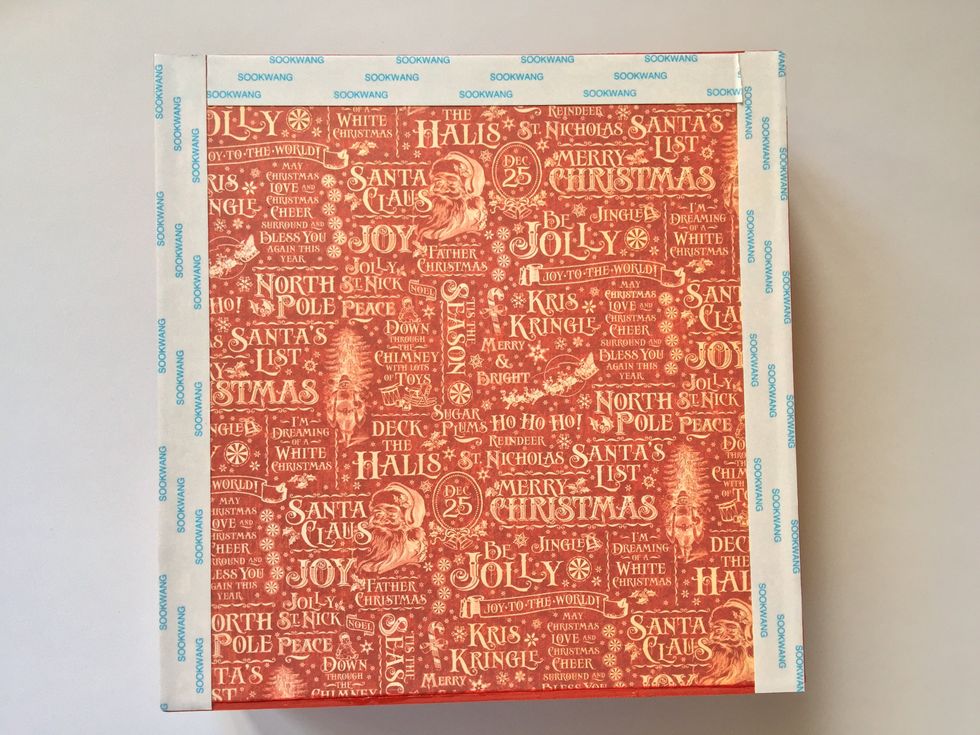 Use double sided tape on the back of the box.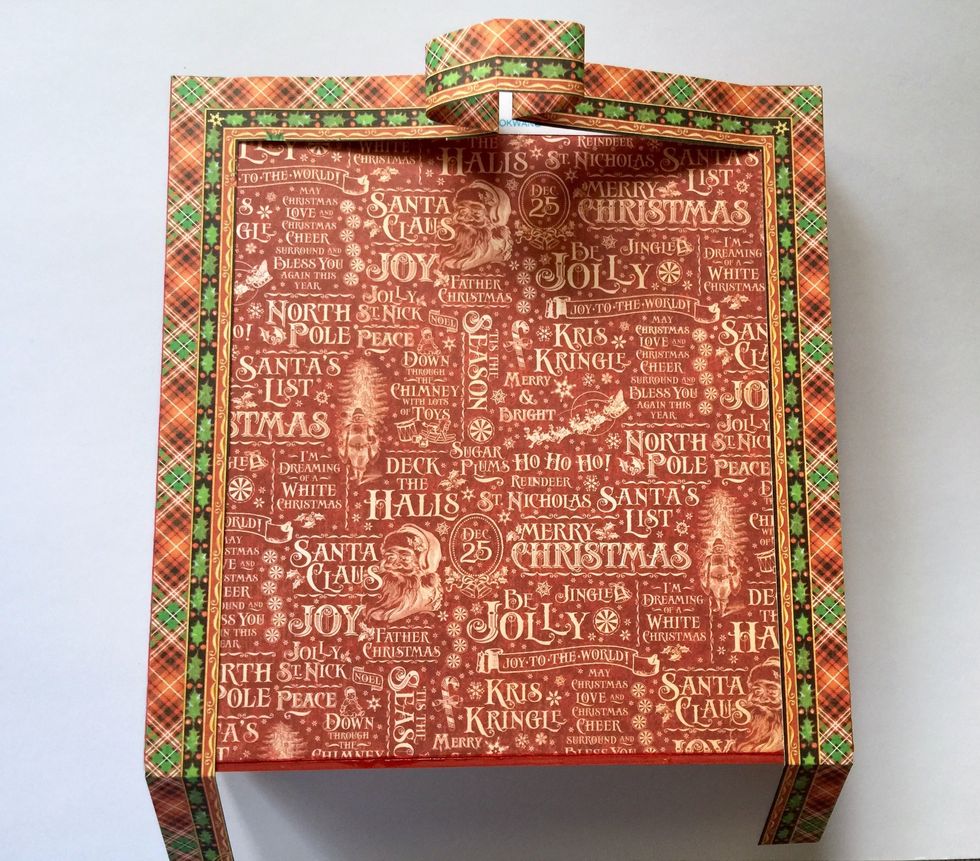 Adhere the border as shown.
Cut a little piece of paper to form the knot of the bow and glue it.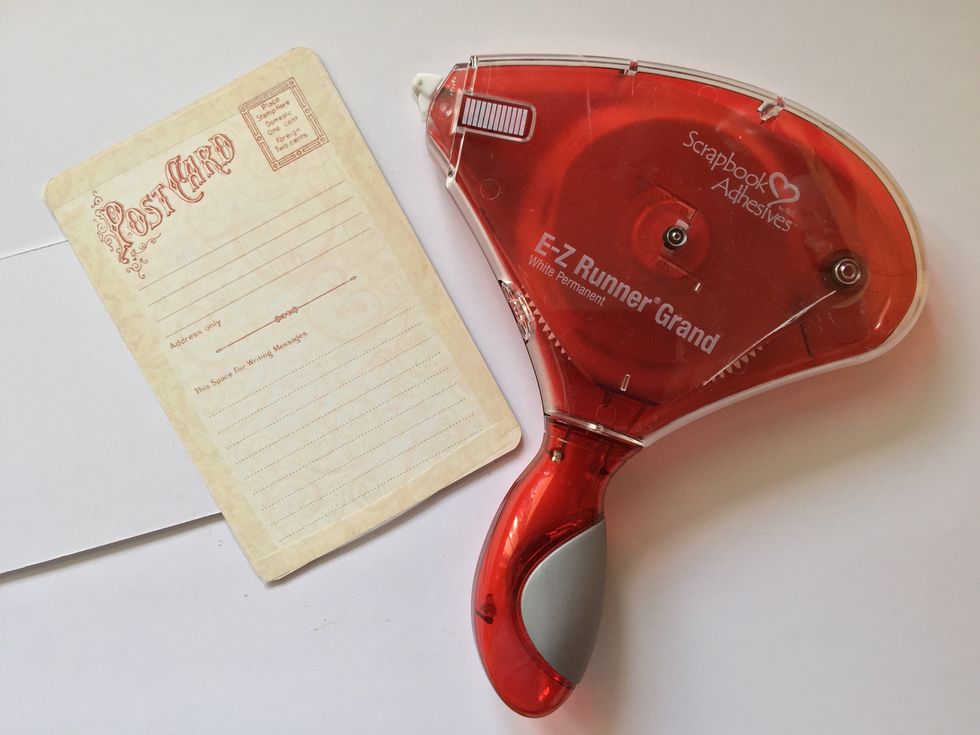 Take a Card and glue it on a same size cardboard.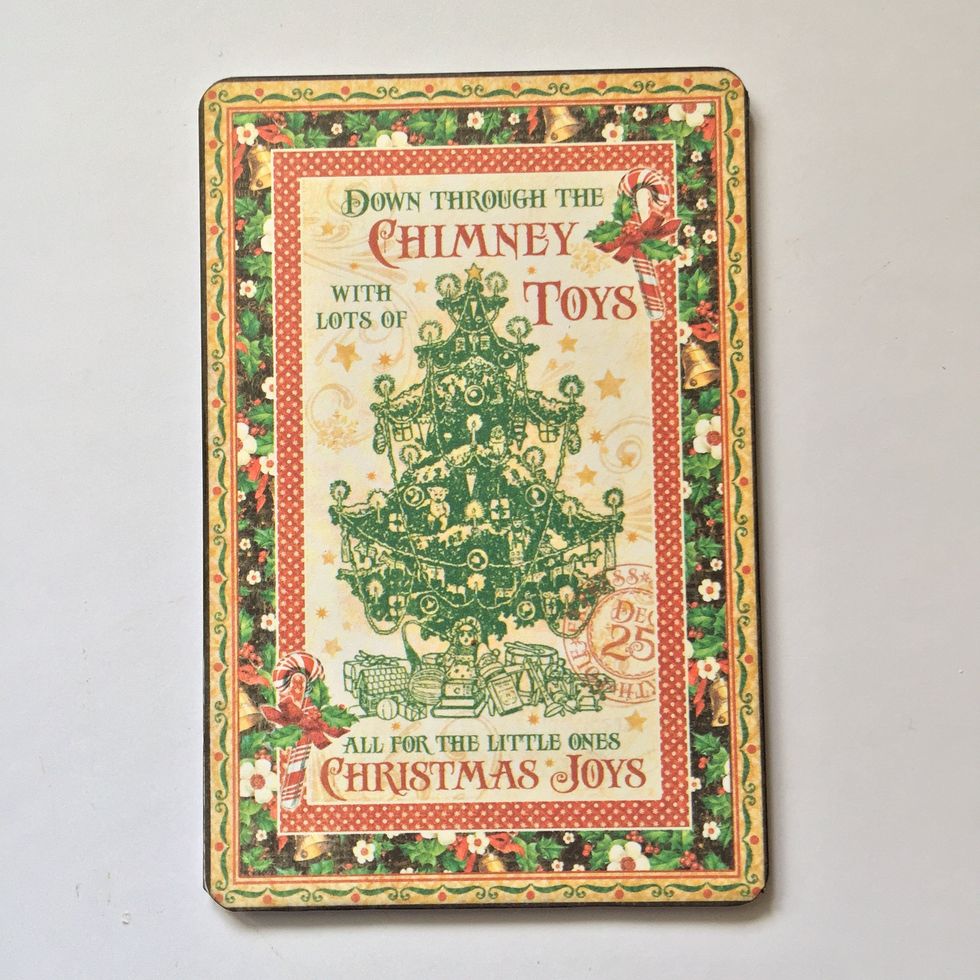 Round corners and ink edges.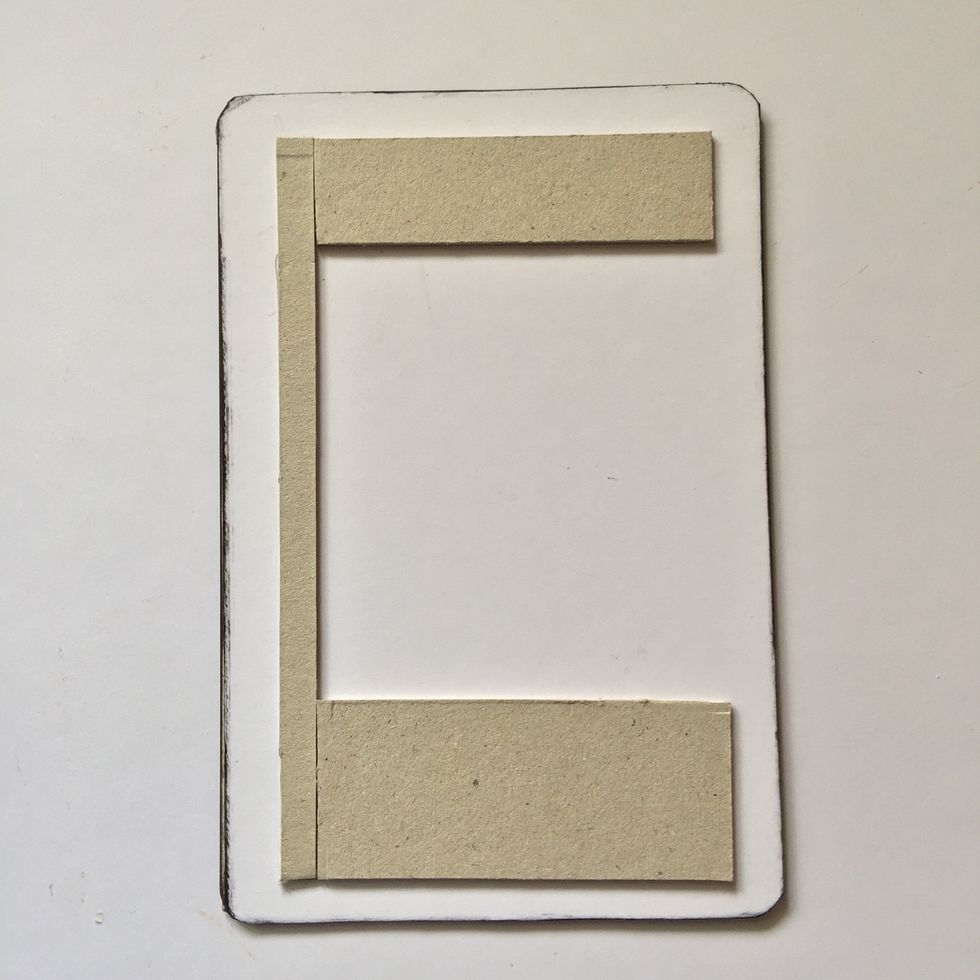 Make a U piece of cardboard and glue it on the back of the card.
Glue the card on the back side of the box.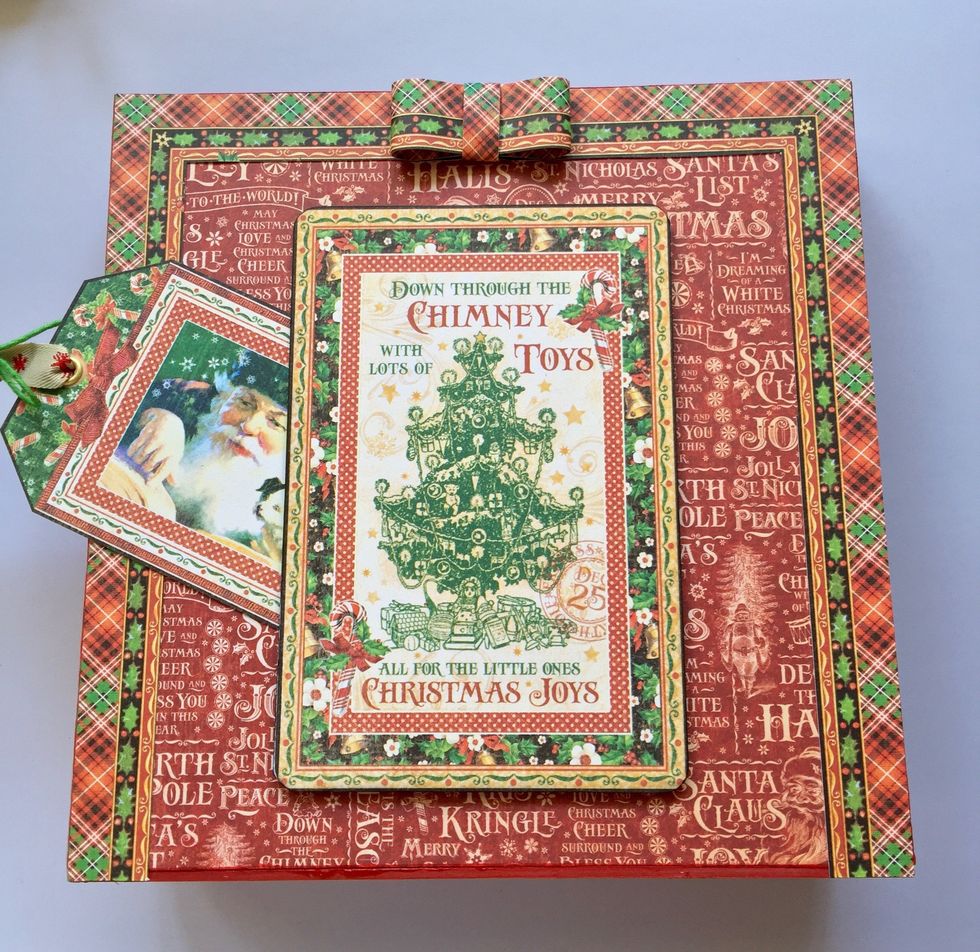 Put a tag into.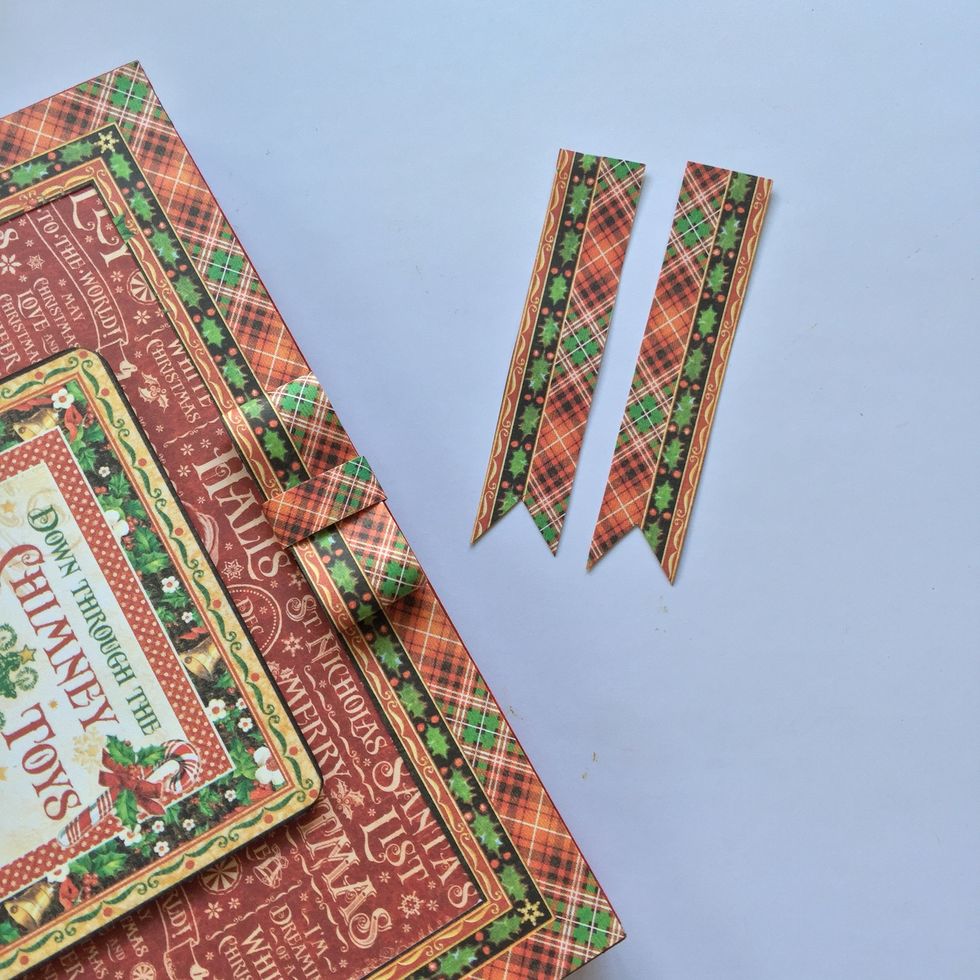 Cut theses pieces of the border to add them to the bow.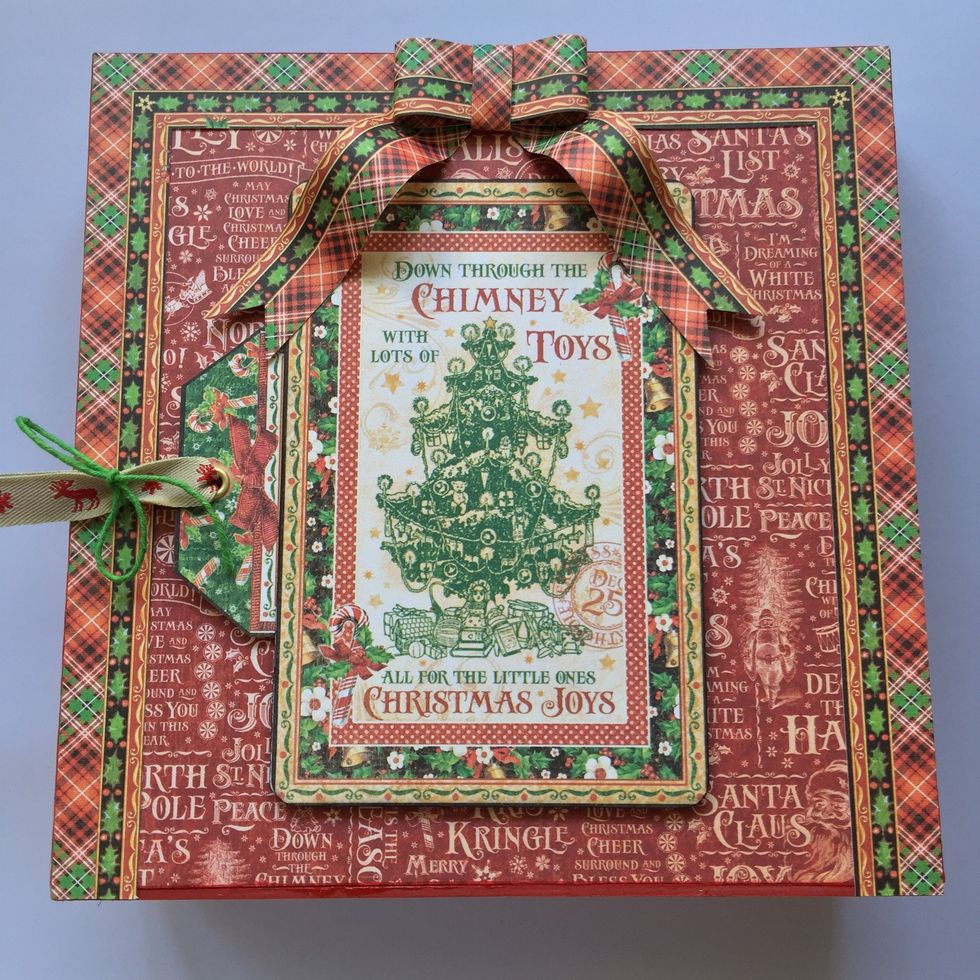 Glue them.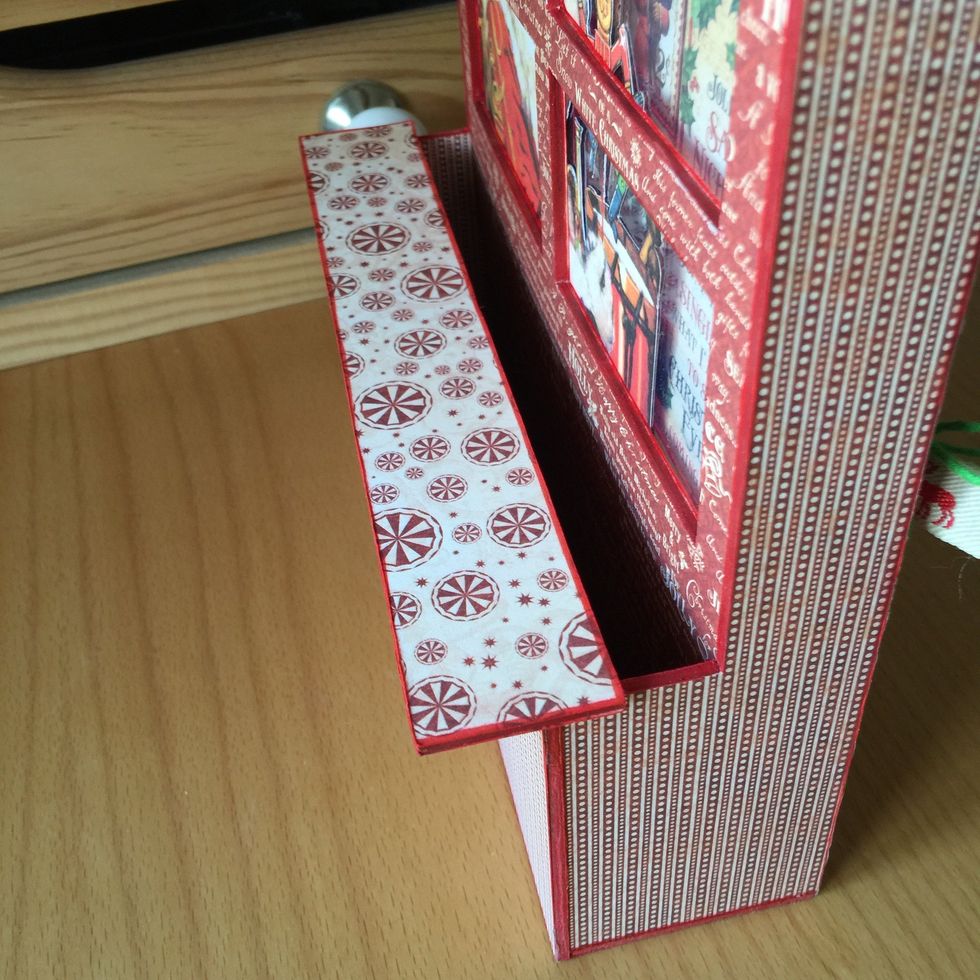 Glue the last piece of the box and decorate the front, and sides.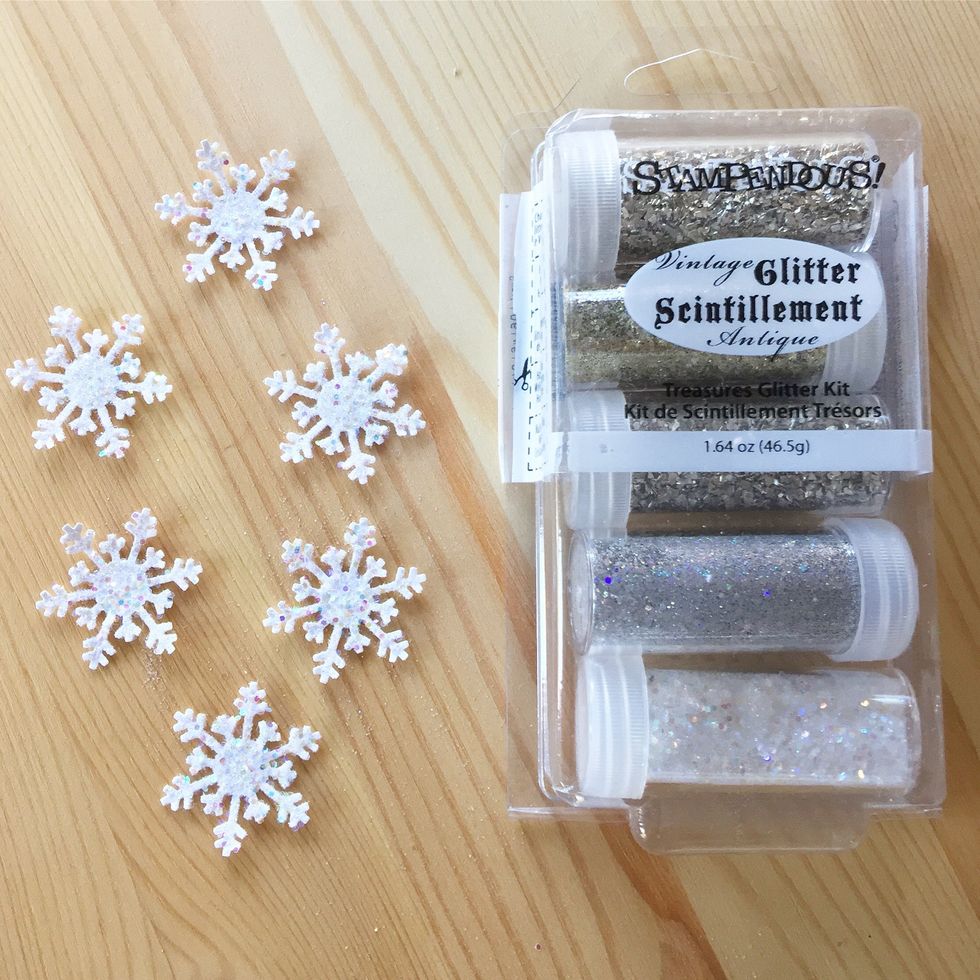 Punch some snowflakes, add glue and then a little of glitter and let them dry.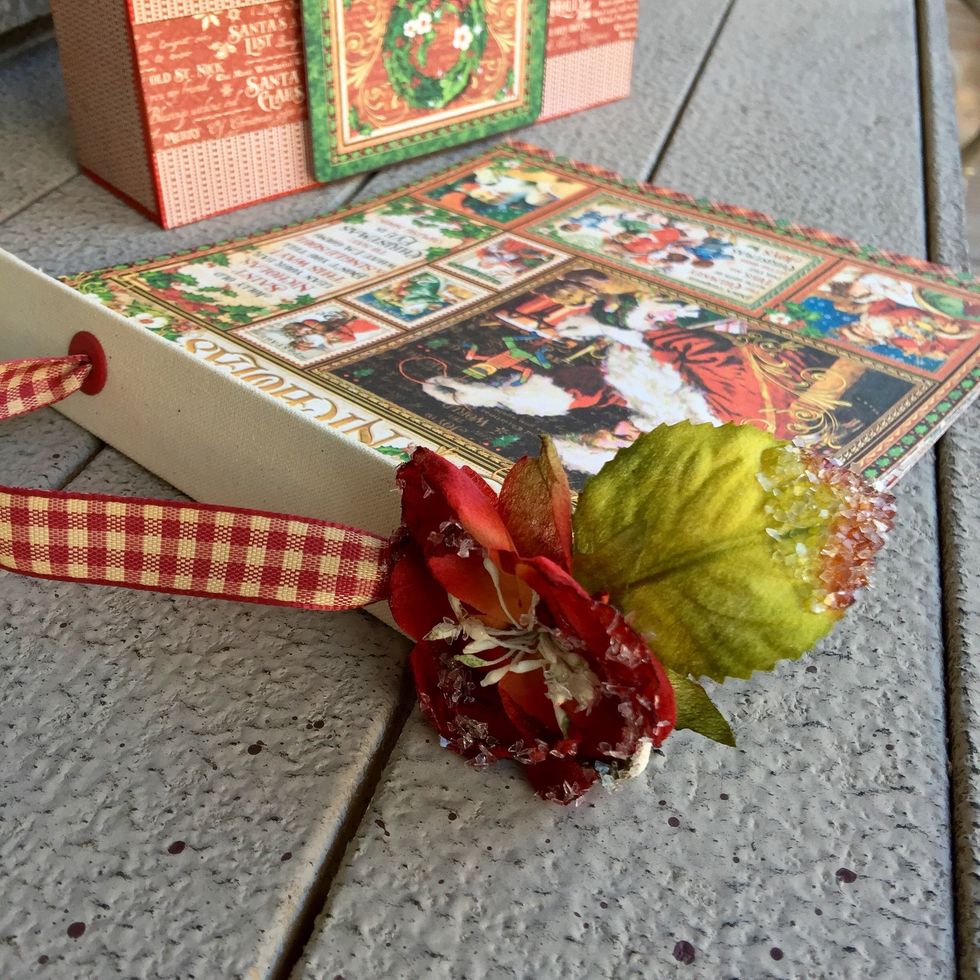 Glue some flowers and leaves.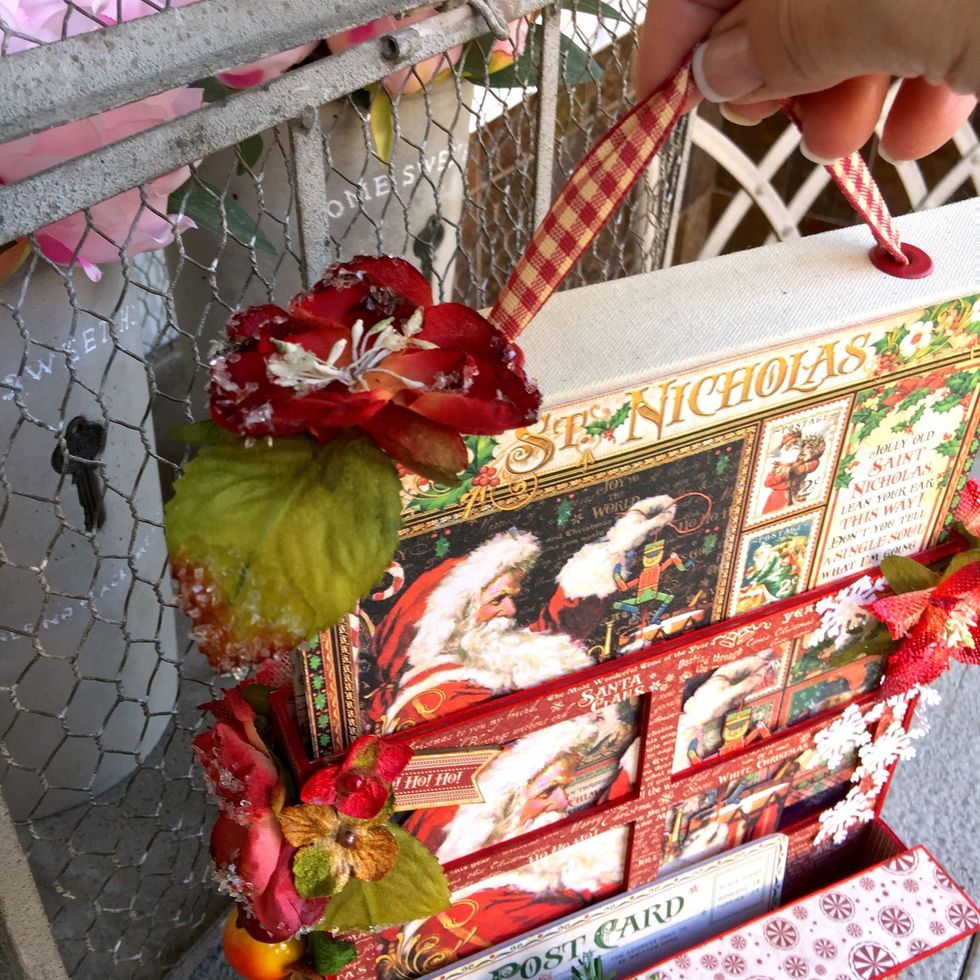 Put the mini album inside the box.
1.0 #4501410 St Nicholas 8x8 pad G45
1.0 #4501411 St Nicholas Patterns&Solids 12x12 G45
1.0 #4501397 St Nicholas 12x12 sheet
1.0 #4501416 St Nicholas Chipboard 1
1.0 #4501415 St Nicholas Chipboard 2
1.0 #4501418 St Nicholas Journaling&Ephemera Cards
1.0 21816 Stampendous Vintage Glitter multi cristal
1.0 1130120 Sugared blooms burgundy Petaloo
1.0 1272192 Chantilly velv hydrangeas red Petaloo
1.0 1146000 Pine pick w/cones&berries Petaloo
1.0 1224224 Burlap Pointsettias red Petaloo
Marina Blaukitchen
Scrapbooking lover. \nGraphic 45 Design Team Member 2016-2017\nGraphic 45 Brand Ambassador 2017-2018