Locate and fussy cut out images as shown from pattern papers. Locate large postcard as shown from Journaling & Ephemera card set.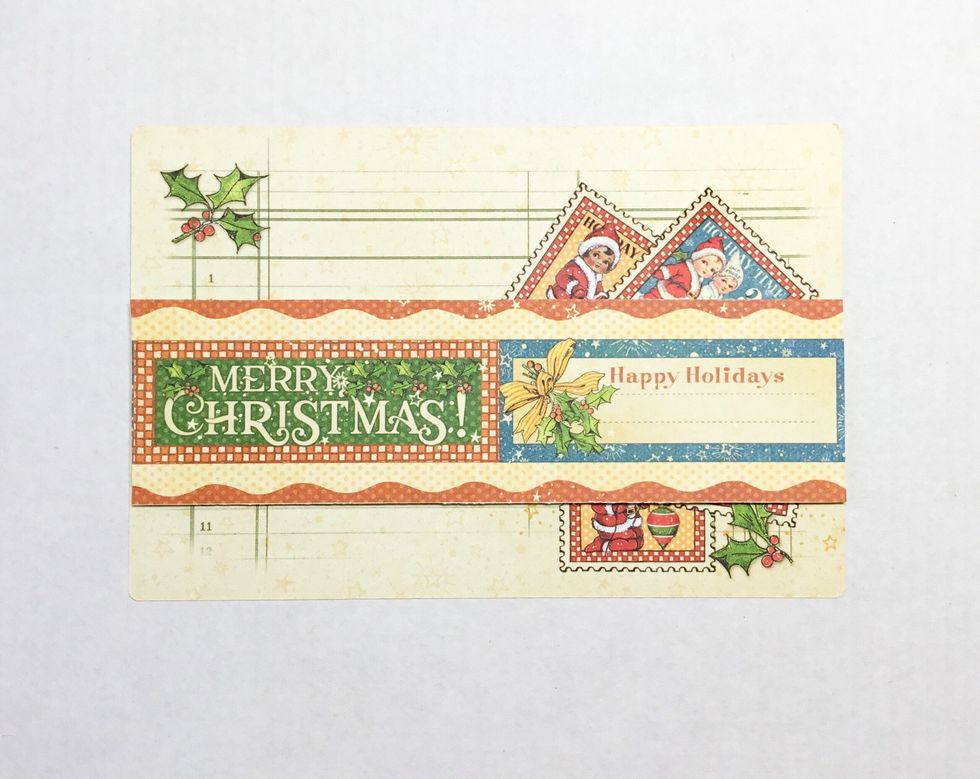 Start layering as shown using postcard as the base to build upon. I have used 3D sticky dots in between each layer to create dimension.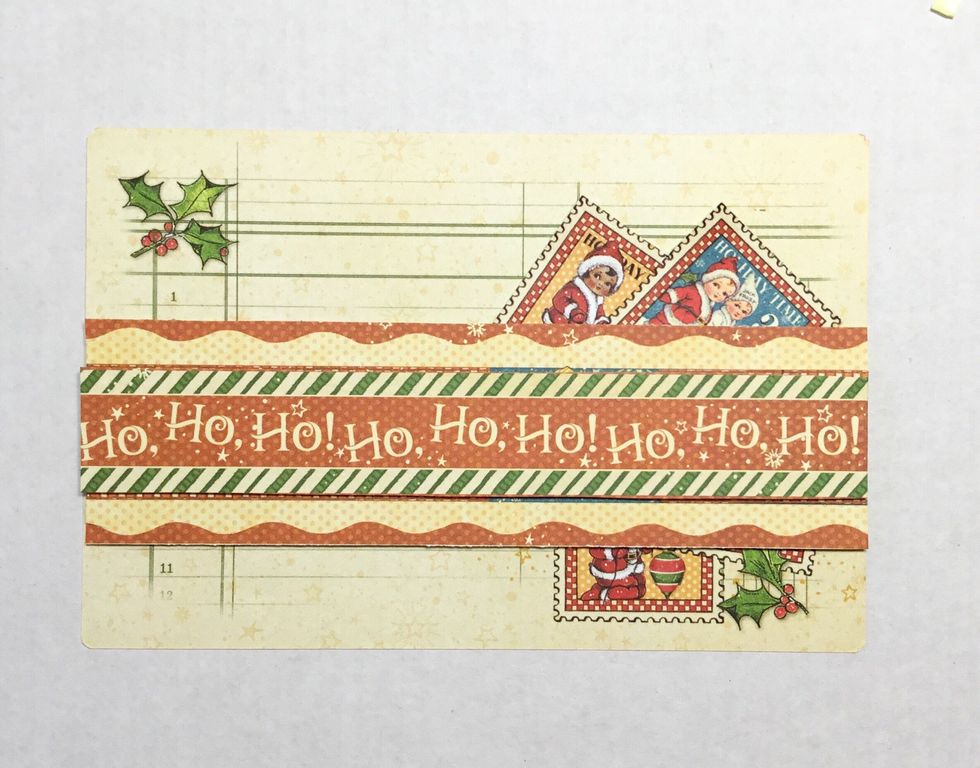 Keep following the steps until you have completed all layers as shown in the following steps.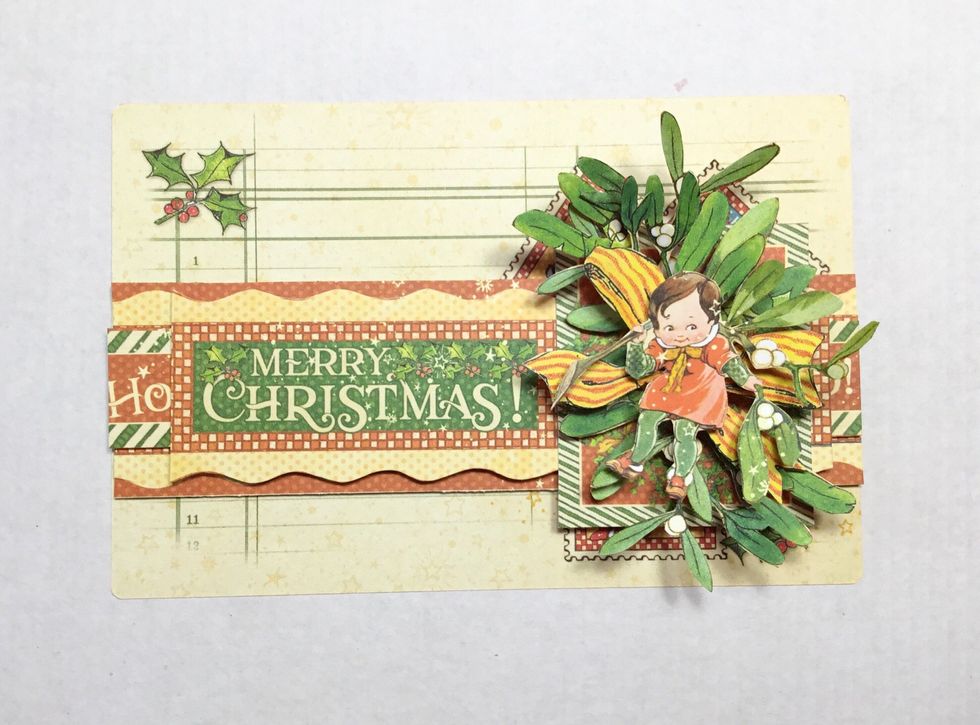 Create the top fussy cut cluster as shown. So super cute!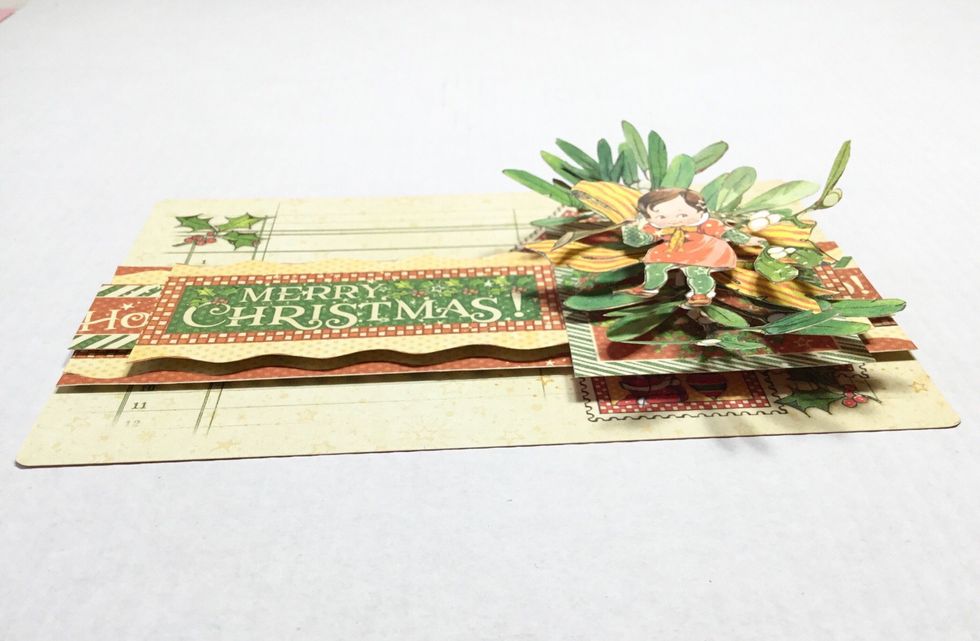 Showing the different layers.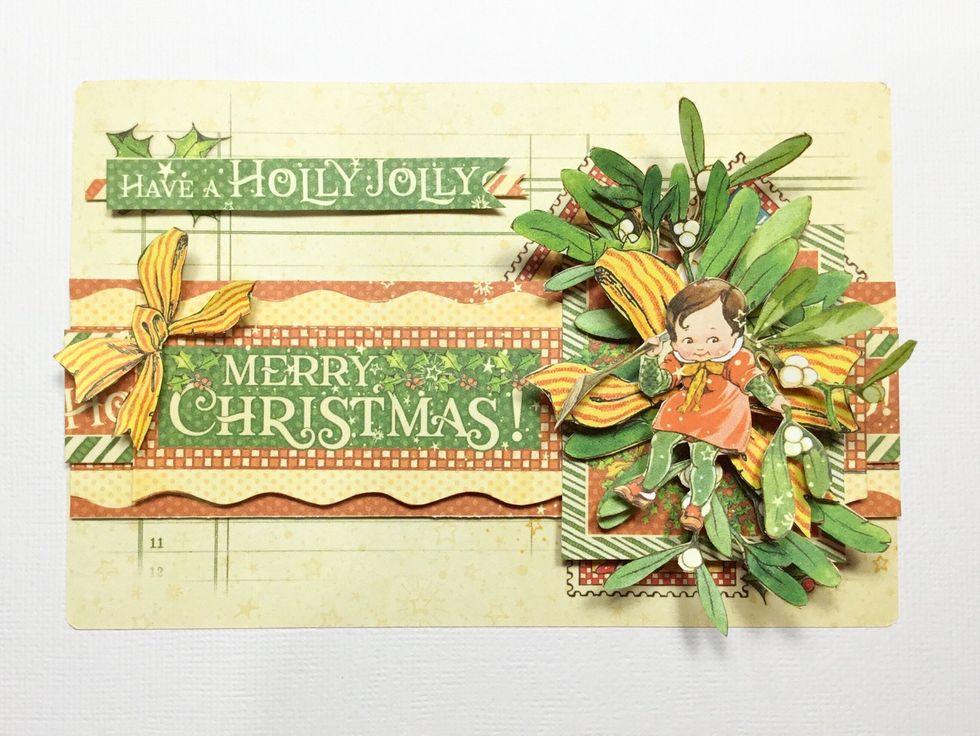 Fussy cut another yellow bow from the Happy Holly Days paper and the title piece as shown from Gifting Gala pattern paper. Add to card as shown.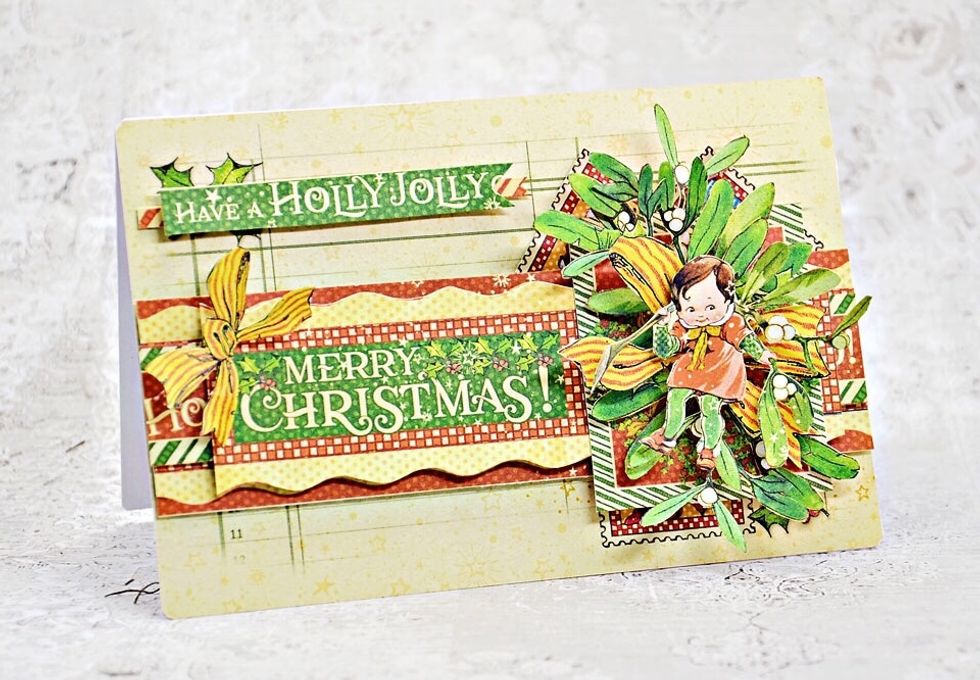 Make a card folded card from cardstock the size of the postcard. Attach you finished card front to cardstock card. Your card is now finished.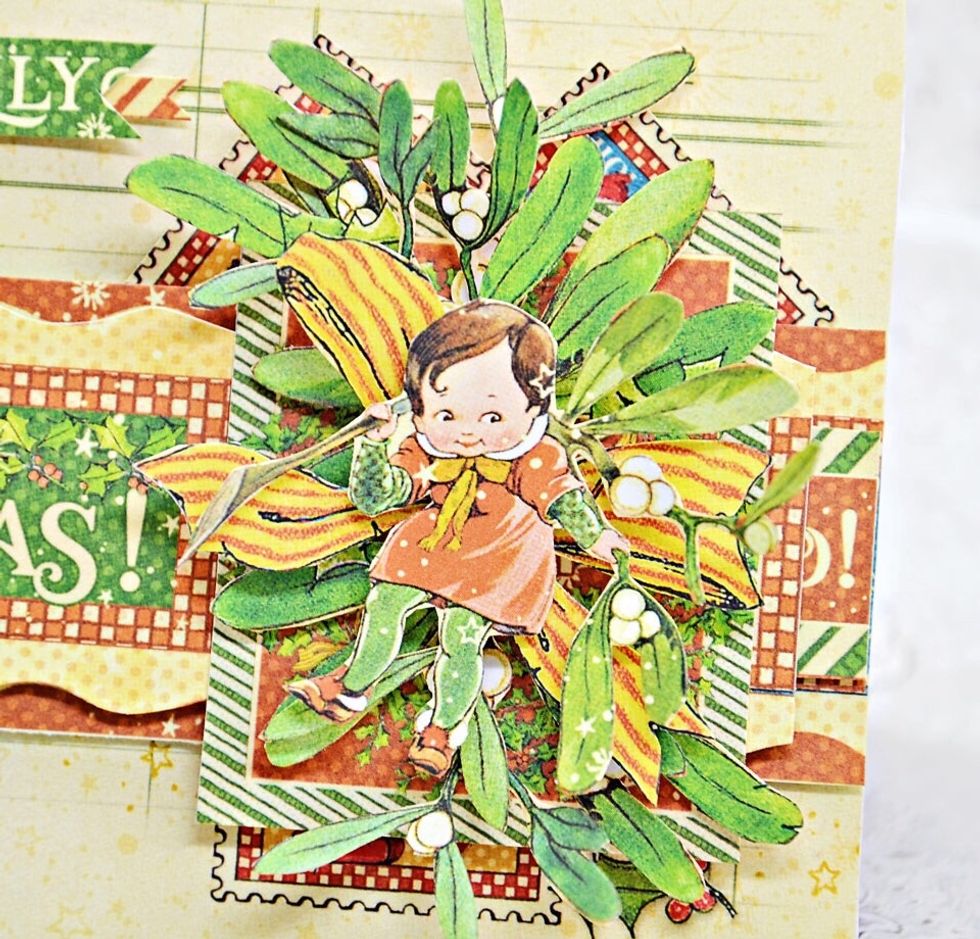 So super sweet!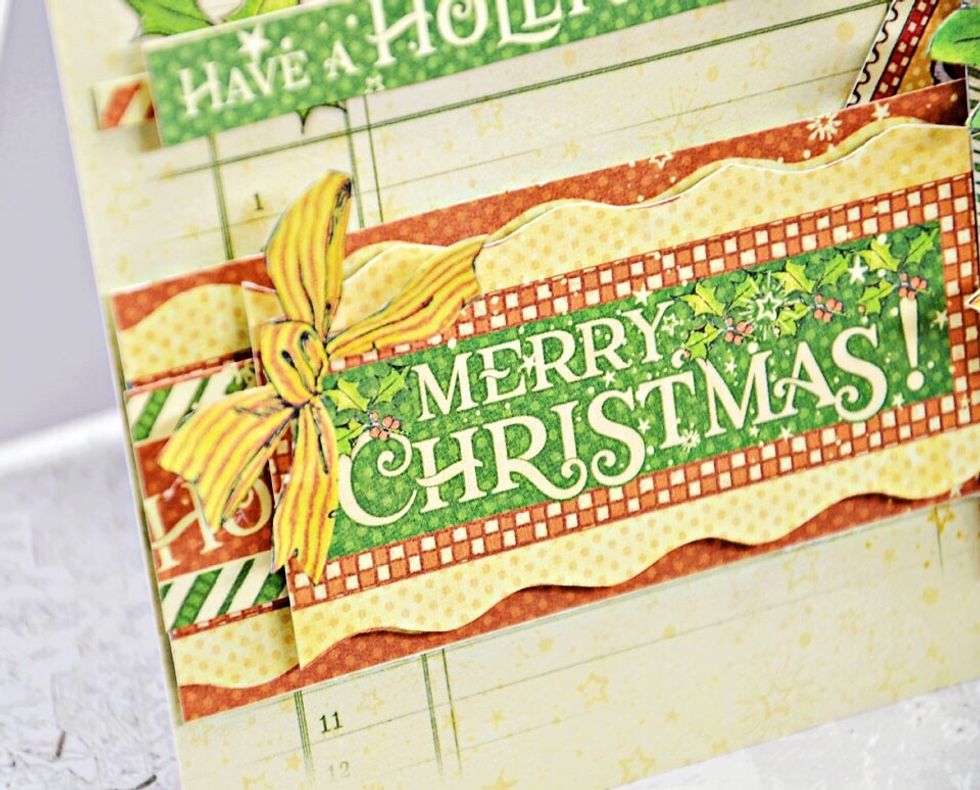 I hope you have enjoyed my tutorial. Visit my blog www.scrappinforme.blogspot.com.au
Graphic 45 Christmas Magic Collection
Happy Holly Days 12x12 pattern paper
Gifting Gala pattern 12x12 pattern paper
Countdown Surprise 12x12 pattern paper
Journaling & Ephemera Card Set
White cardstock
3D foam dots