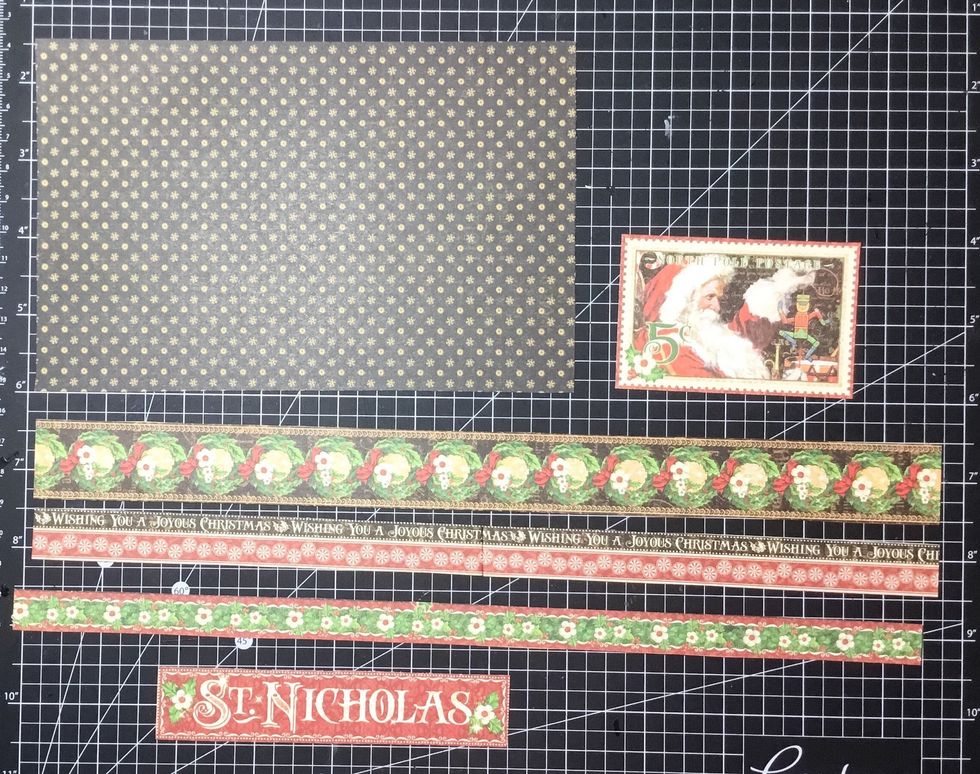 Locate and cut out the images shown from St Nicholas patterned papers.

Cut the ST Nicholas title and Joyous Christmas strip in half as shown.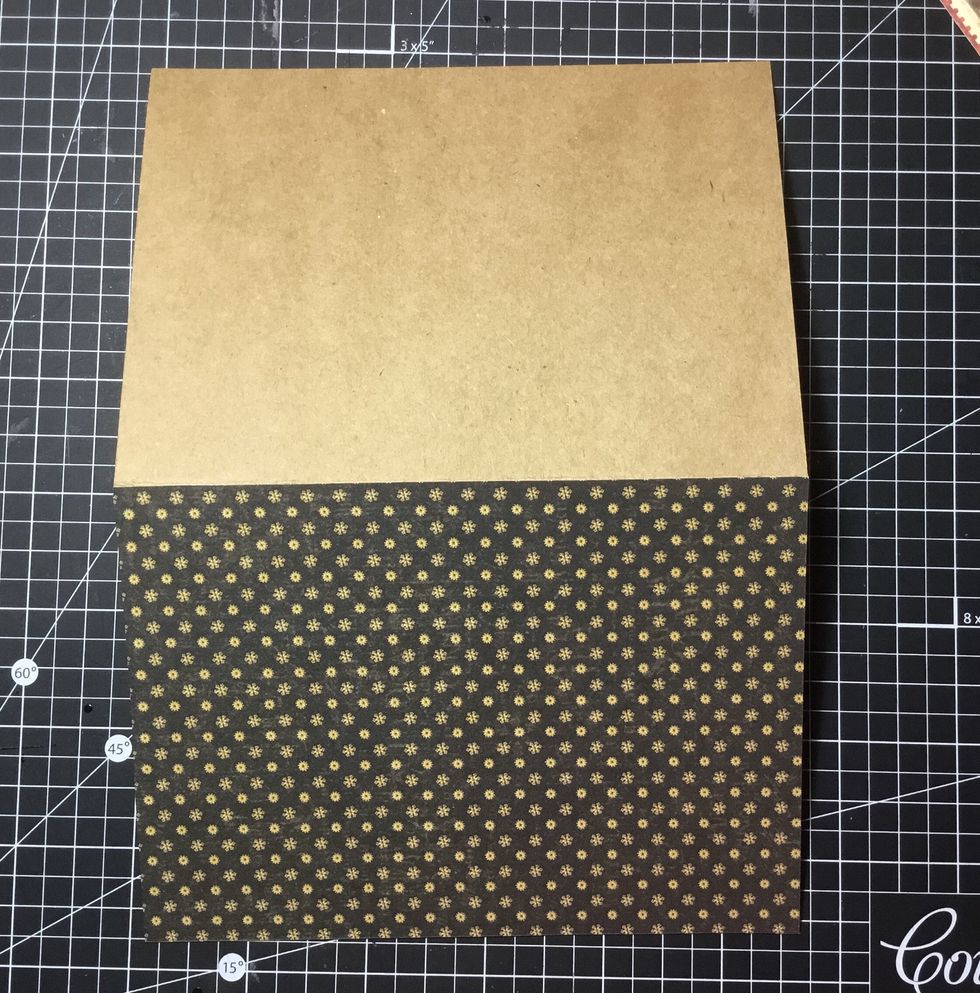 Glue patterned paper to the card front as shown. My card measures 6x4 inches.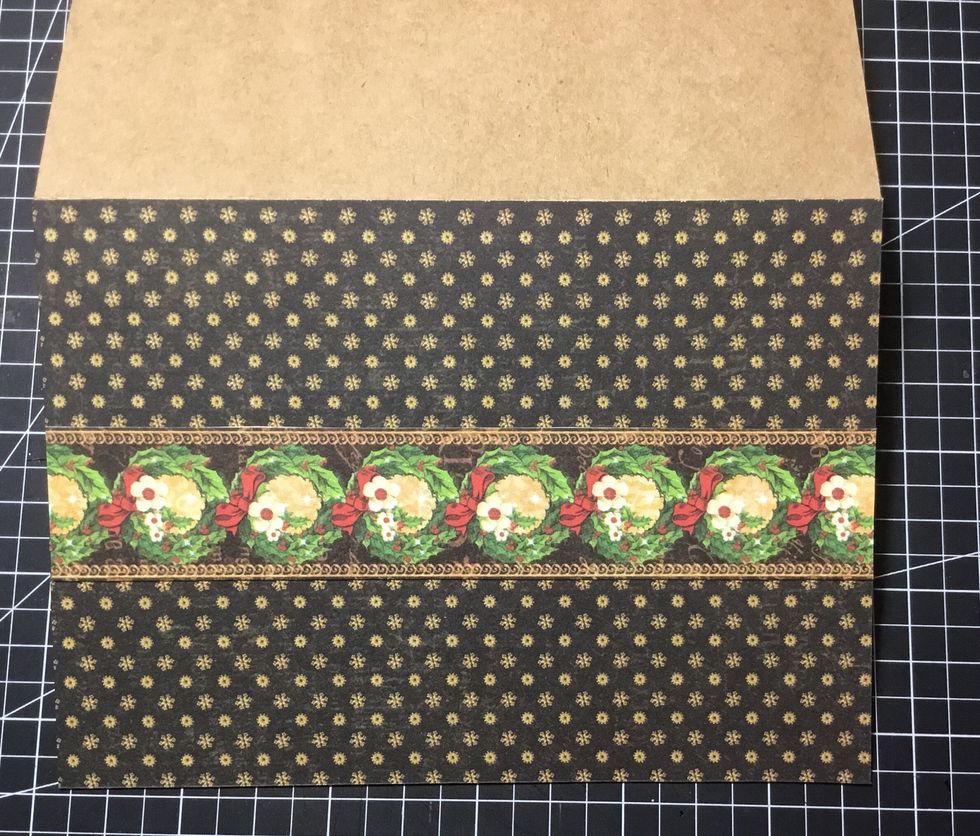 Attach paper strip as shown.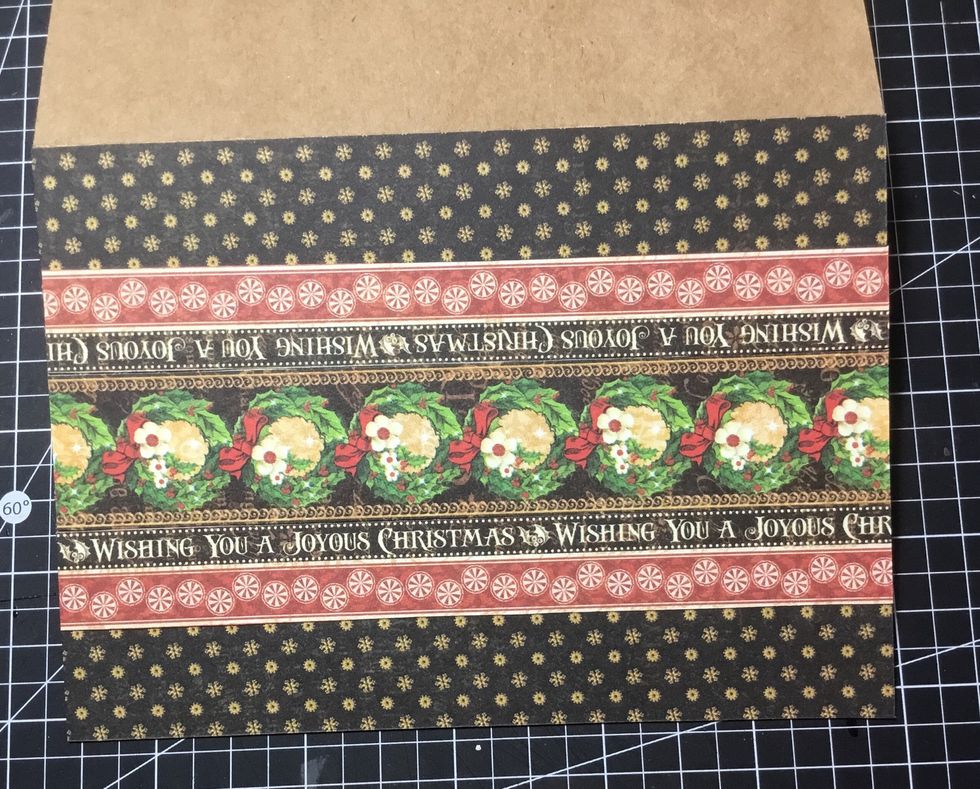 Attach Joyous Christmas paper strip as shown.
Attach paper holly strip as shown. Use 3D foam dots for added dimension.
Layer Santa image on to ST Nicholas title piece as shown. I have attached with 3D dots for extra dimension.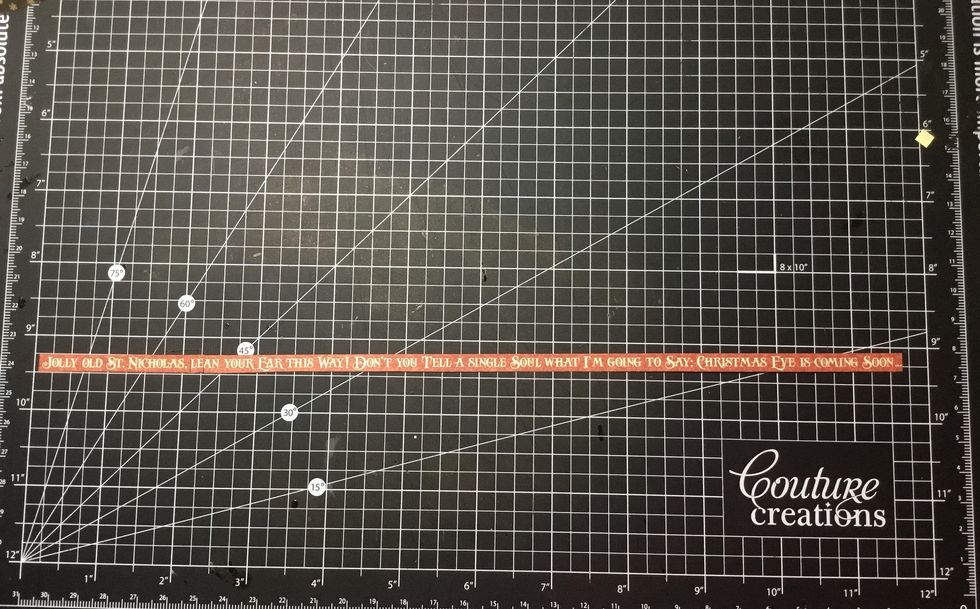 Locate and cut out this strip from patterned paper.

Cut out Jolly Old St Nicholas from the paper strip.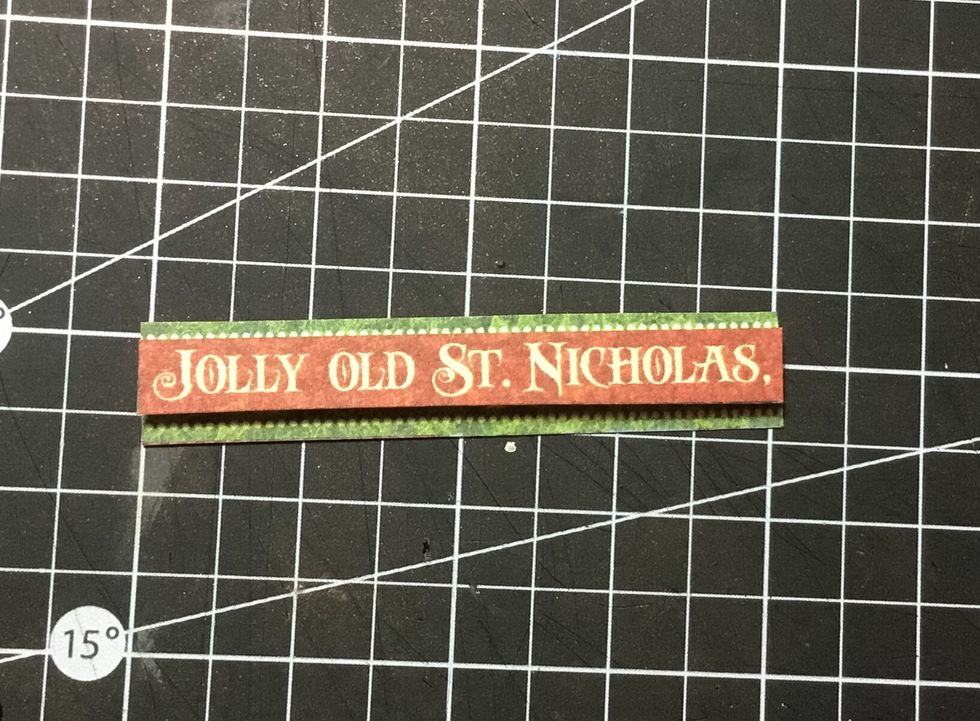 I have chosen to layer this title onto a scrap of green paper, just to make it stand out a little more.

Locate this black holly wreath strip off cut.

From the left over strip of black holly wreaths, trim off gold trim from both outside edges as shown.
Attach one of the gold trim pieces to the bottom of the card as as shown.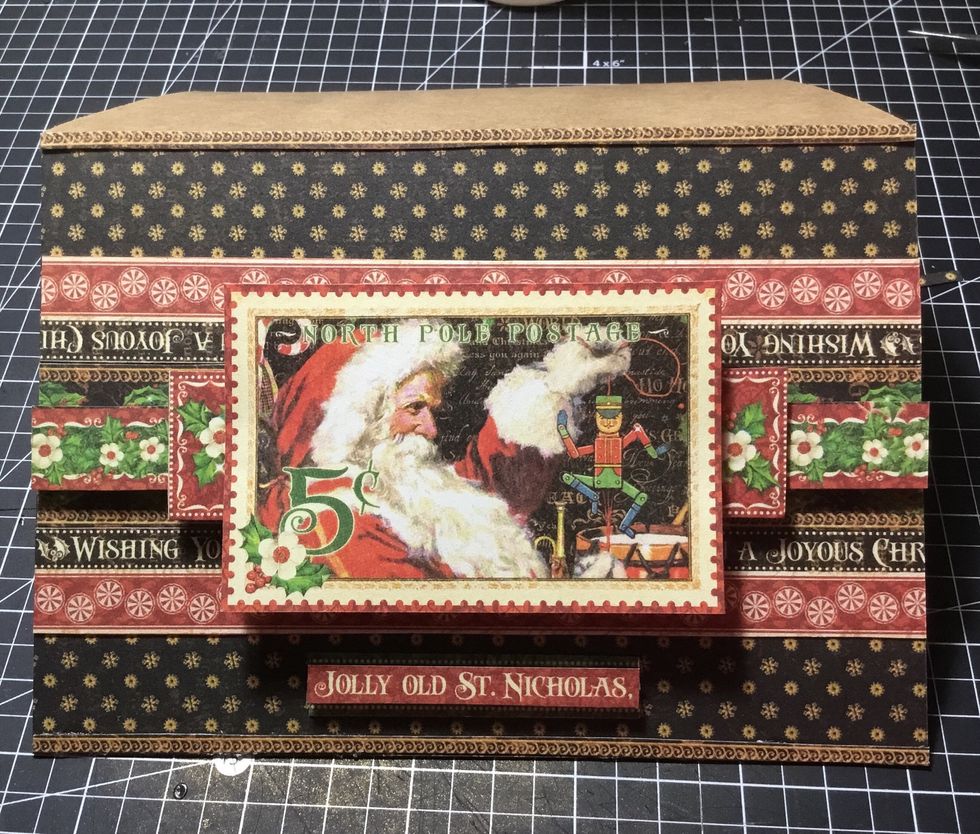 Next attach the title to the middle of the bottom of the card as shown. now attach the other piece of gold trim to the top of the card as shown.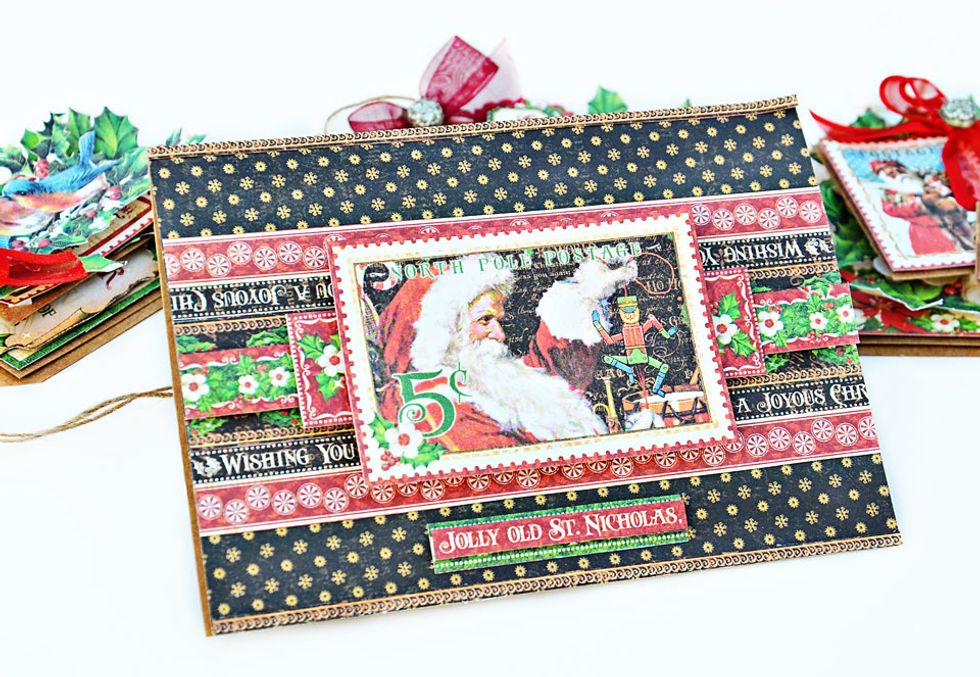 Your card is now finished.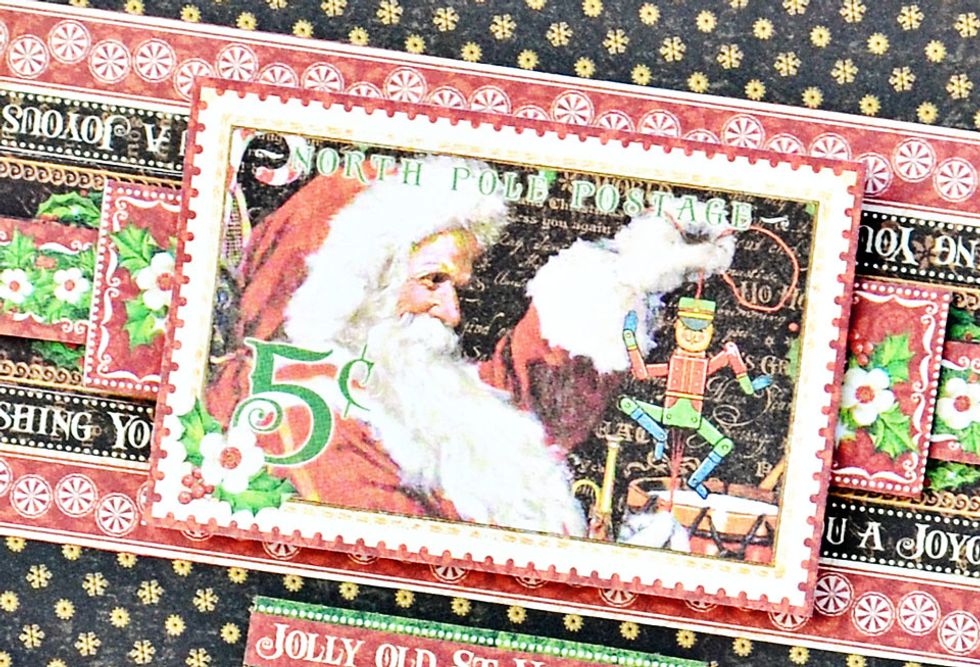 Thank you for viewing my tutorial. Joanne Bain - scrappinforme.blogspot.com.au/
4501407 ST Nicholas - Seasons Greetings Paper
4501404 ST Nicholas - Christmas Cheer Paper
Kraft Cardstock for card base