Create a Chest of Drawers by Louise Nelson
28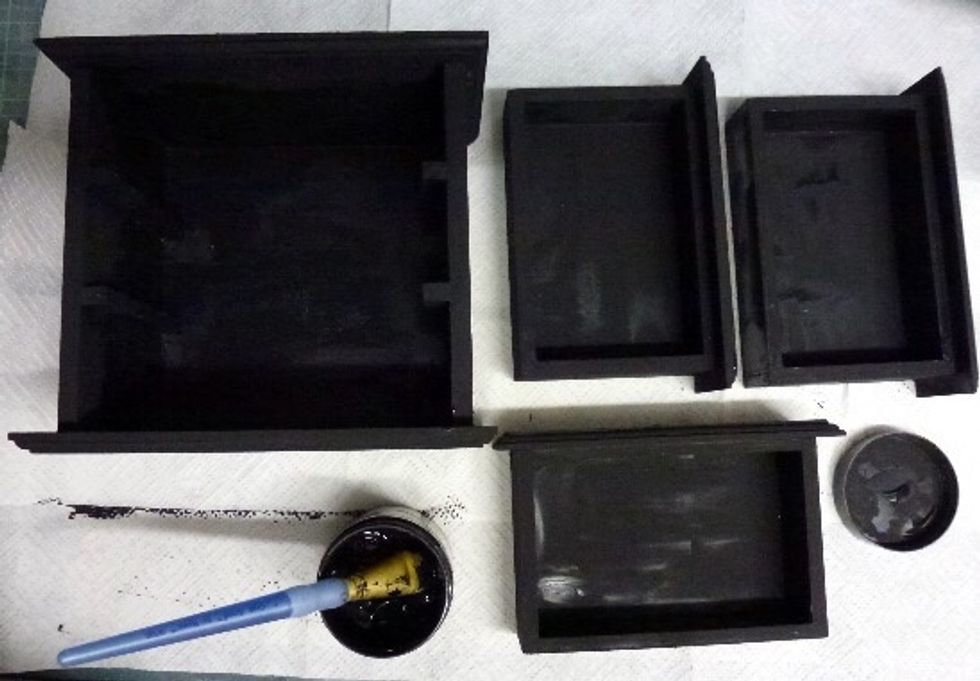 Begin by selecting basic supplies, small wooden chest of drawers and Archival cast figureheads.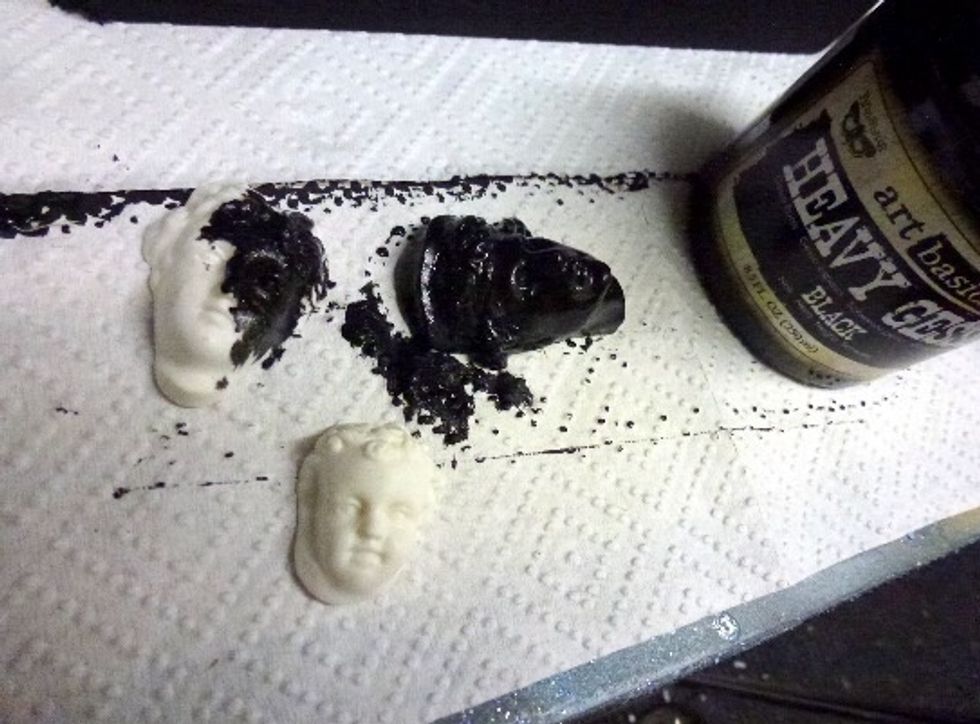 Apply a coat of heavy black gesso to both the chest of drawers and cast figureheads.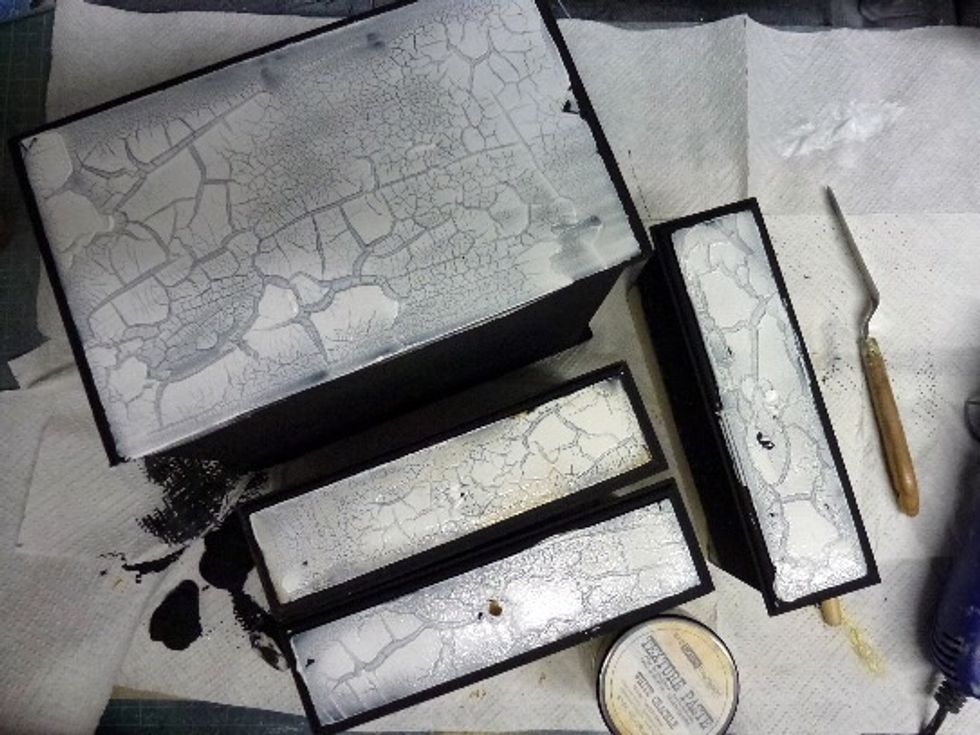 When the gesso is dry apply a coat of white crackle medium to drawer fronts and top surface of chest, allow to dry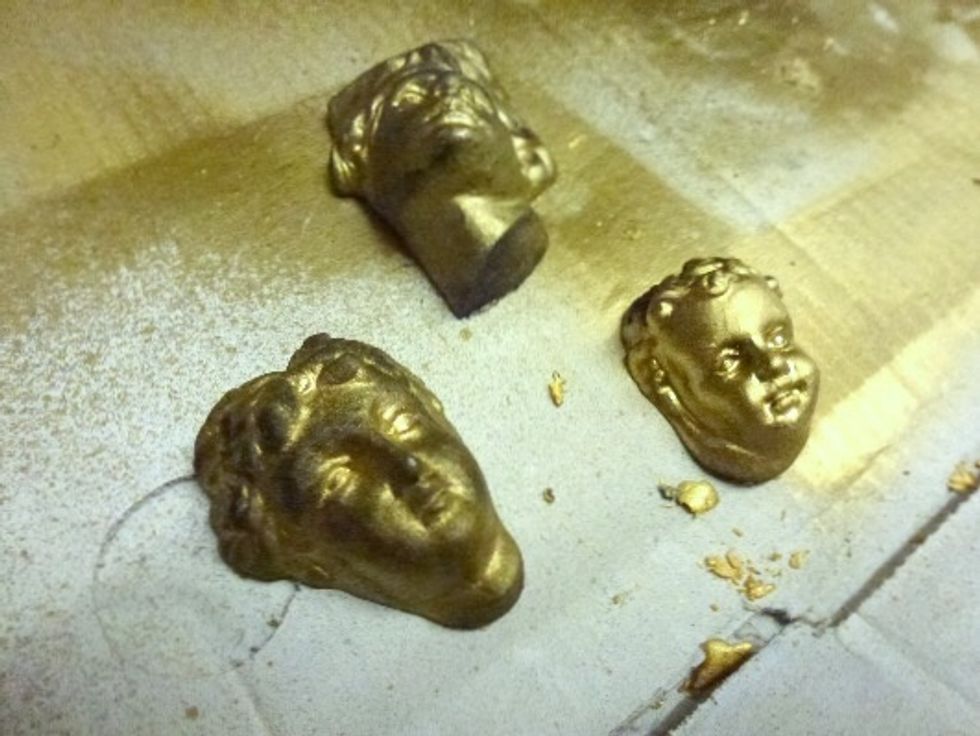 When crackle medium is dry apply a coat of spray gold foil paint to both the chest of drawers and cast. remove some of the gold paint from the cast to highlight the facial features and hair.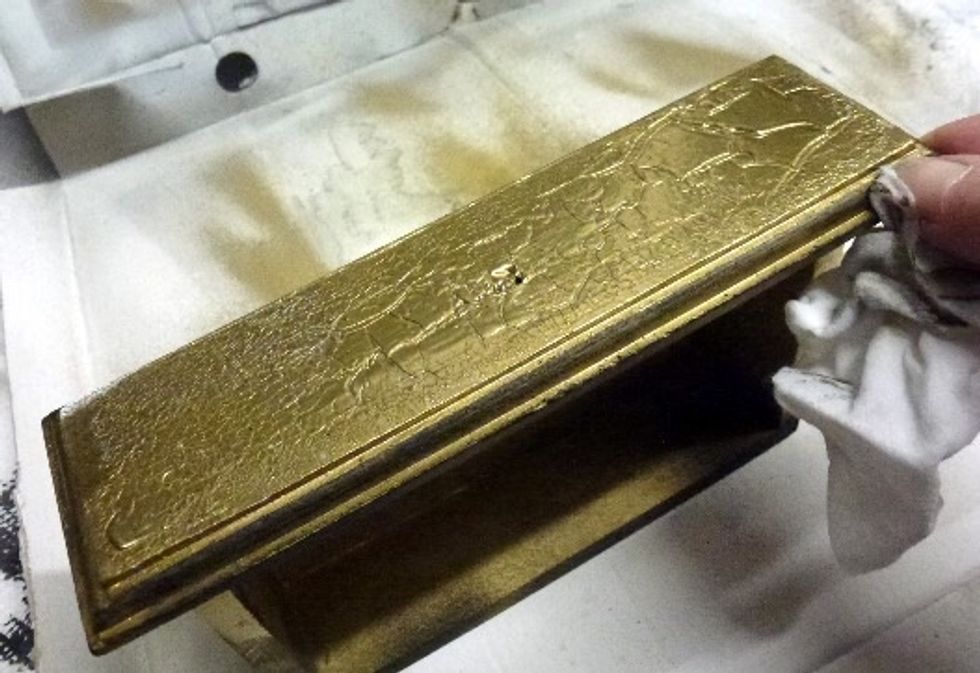 To distress use a moist baby wipe and remove gold paint along the edges of the drawers and edges of chest. Allow to dry.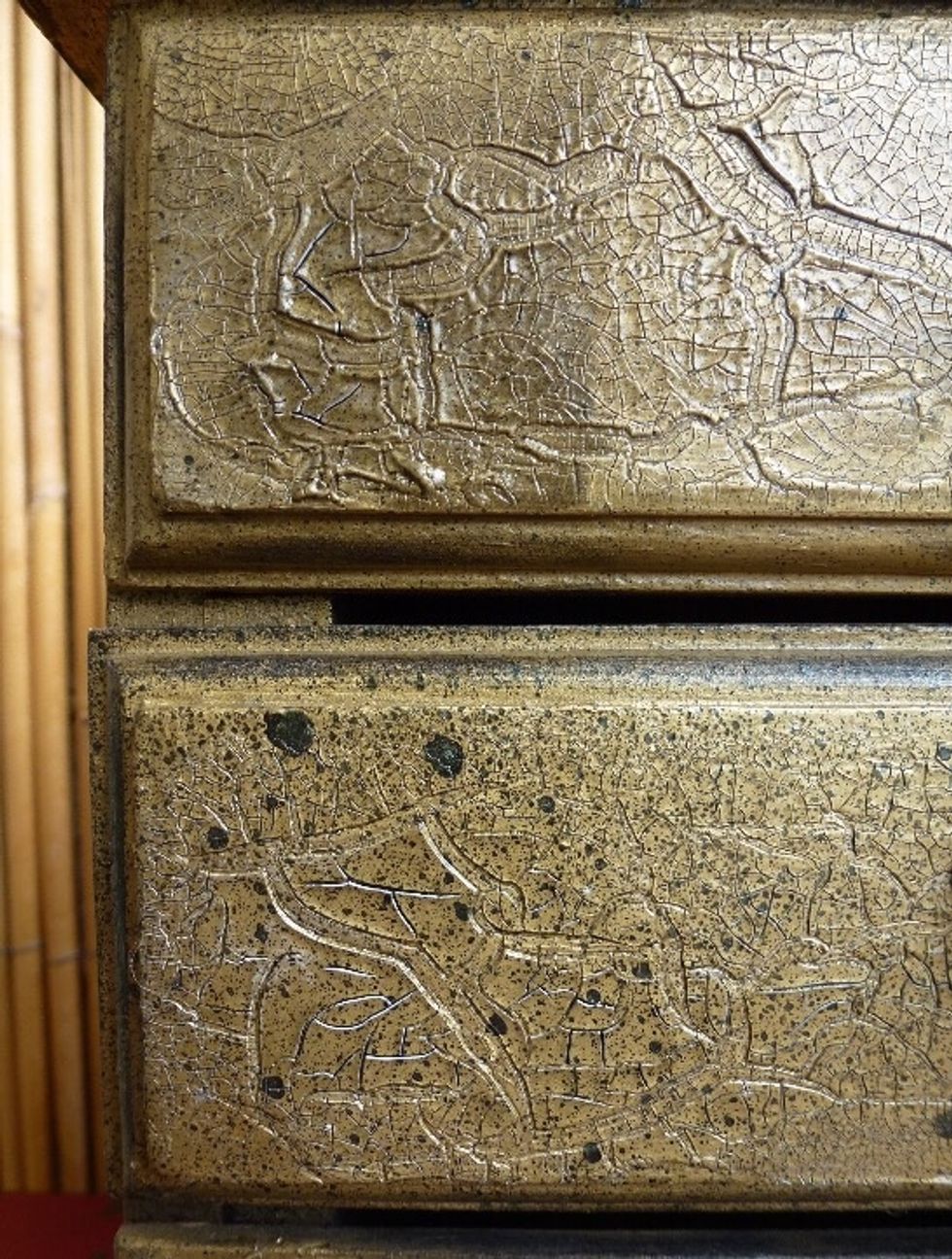 To complete attach the cast figure heads to front of drawers with a strong clear drying glue, these will be use as drawer pulls.Apply a light mist of Vintage coal this gives it the speckled look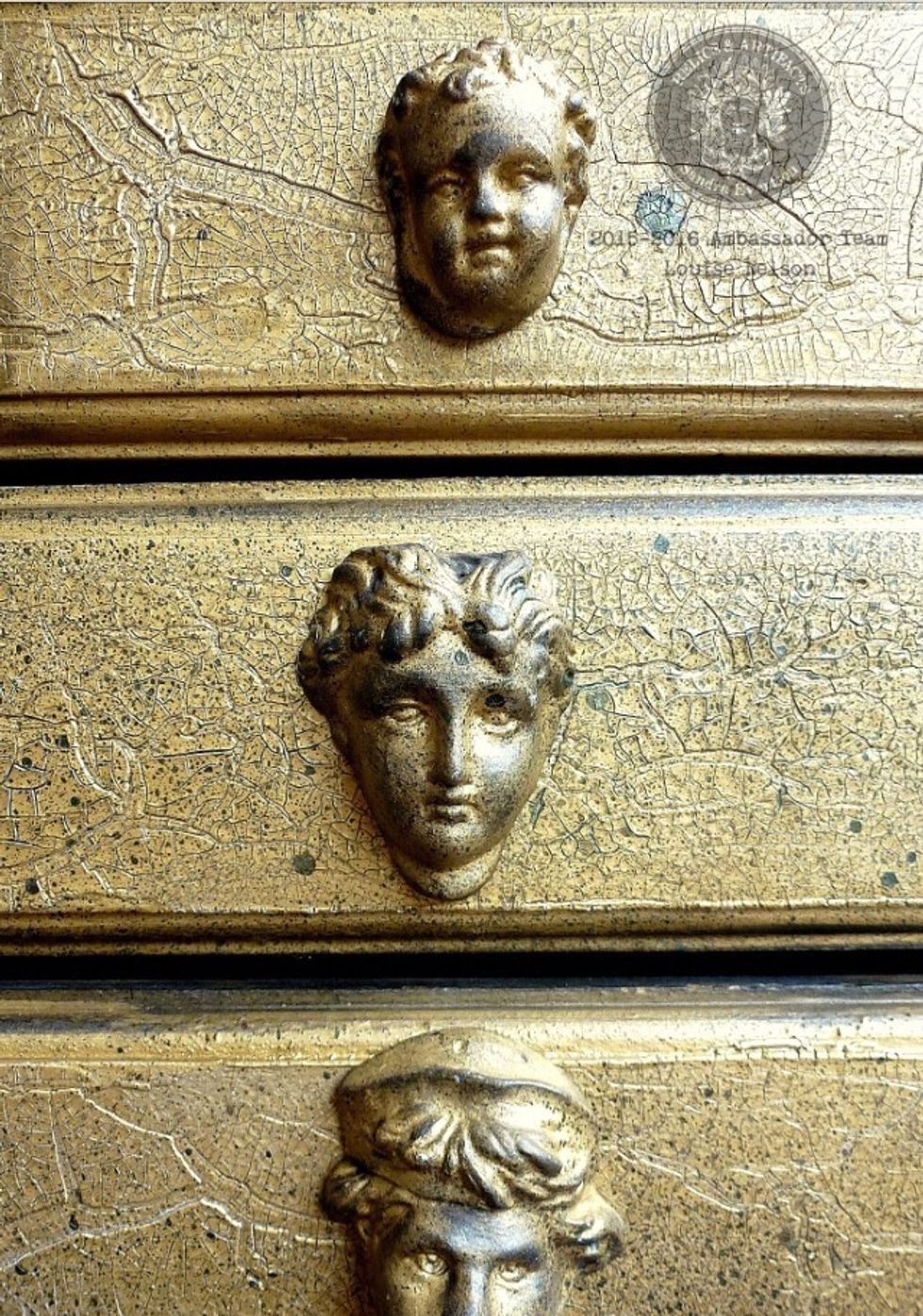 A gorgeous finish!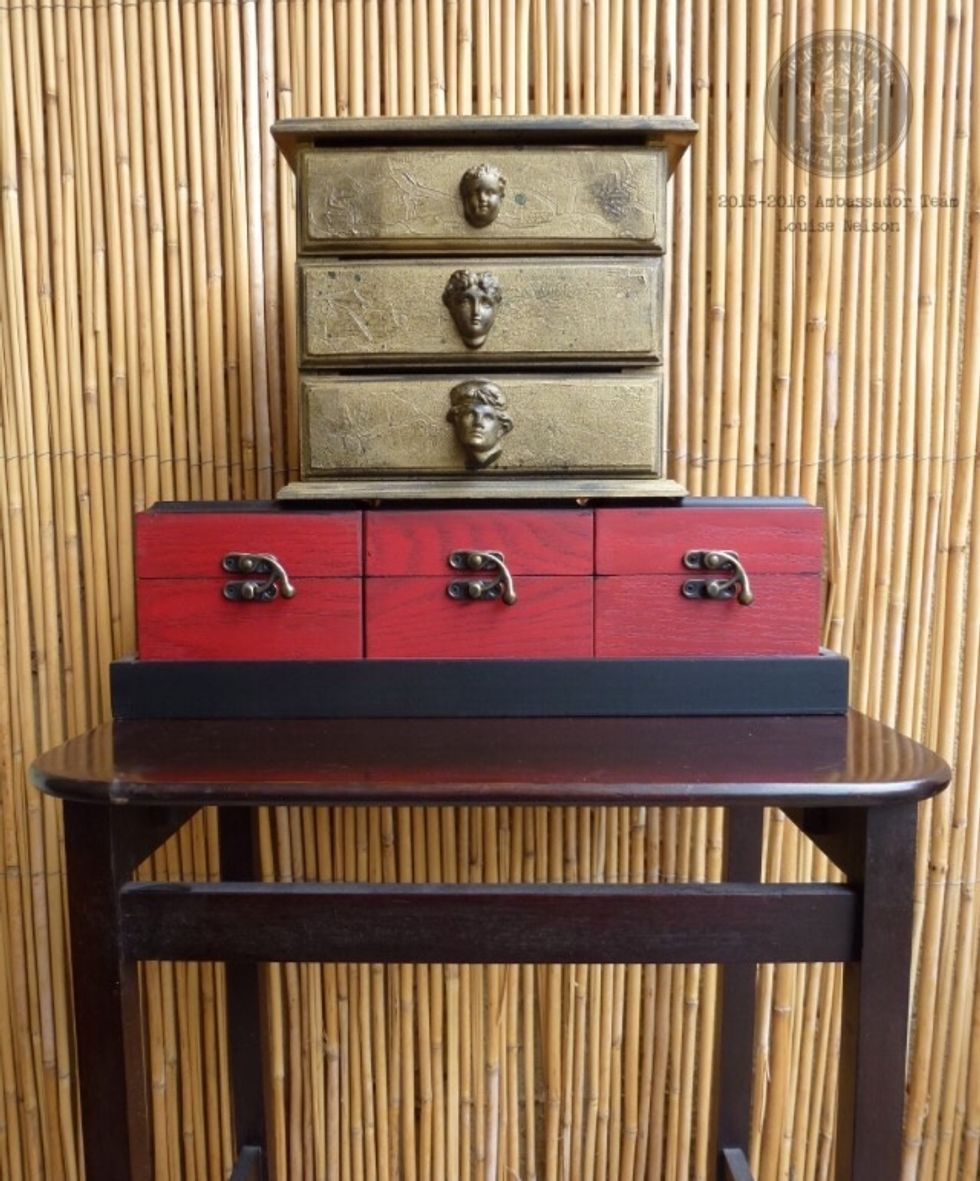 Are you ready to create your own? Go it's so awesome!!!remember to look for more at our website www.sandraevertson.com
Archival cast figure heads
White crackle medium
Black gesso
3 drawers chest
Krylon gold spray paint
Matte spray sealer
Relics & Artifacts
RELICS & ARTIFACTS ® matte white resin craft blanks by designer Sandra Evertson for Prima Marketing Inc.