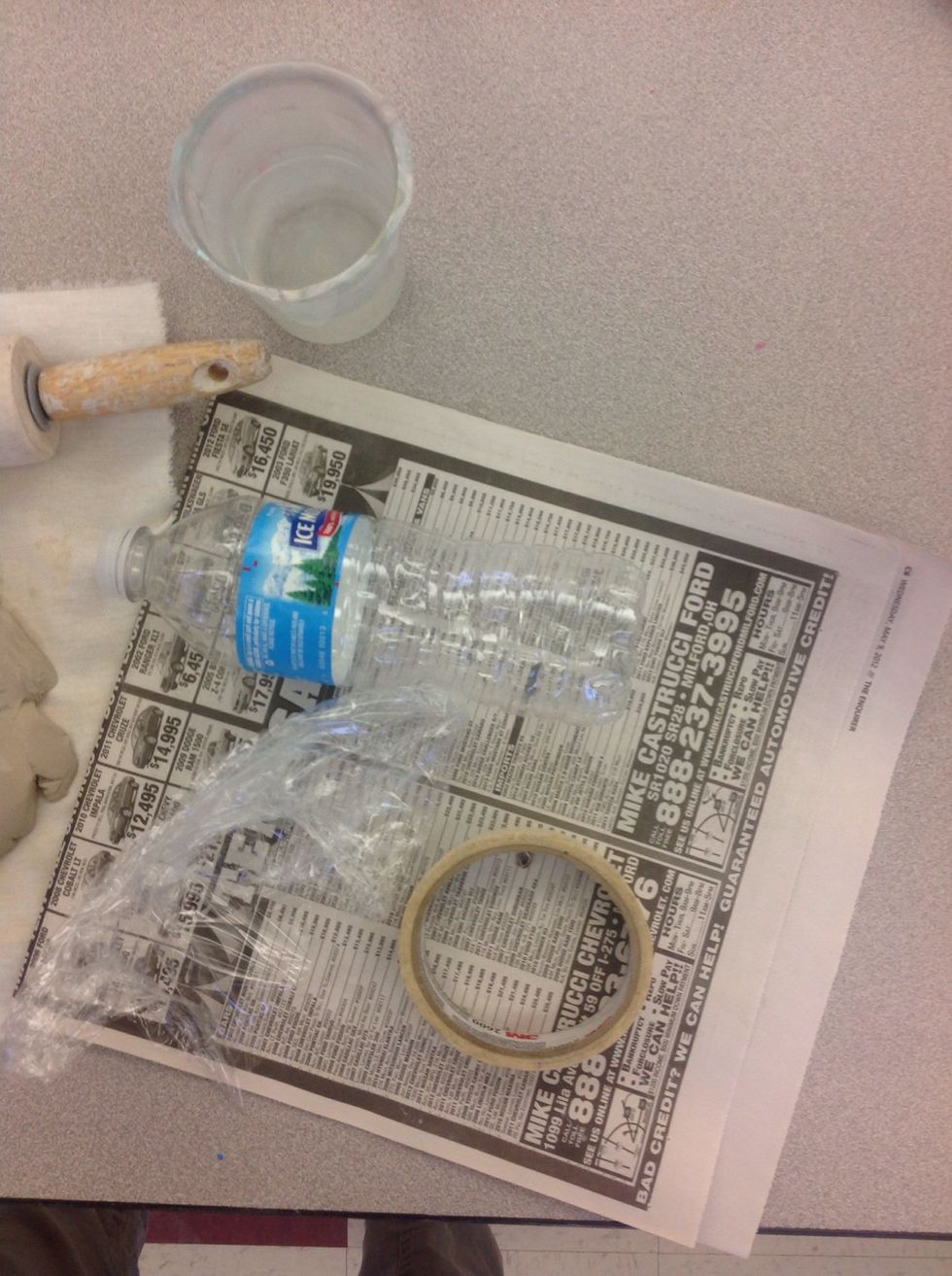 Gather supplies to cover bottle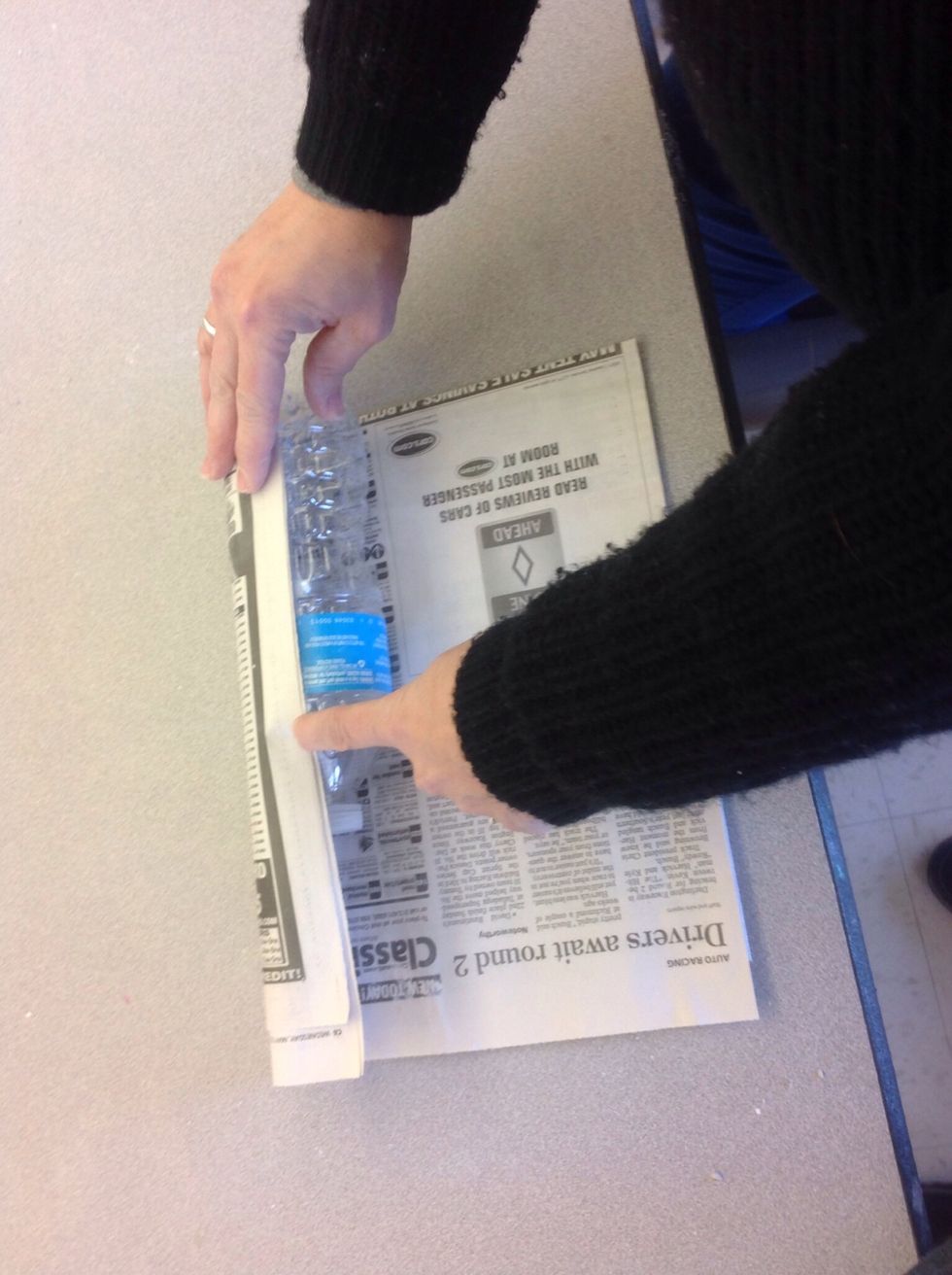 Wrap bottle in newspaper, about 4 layers thick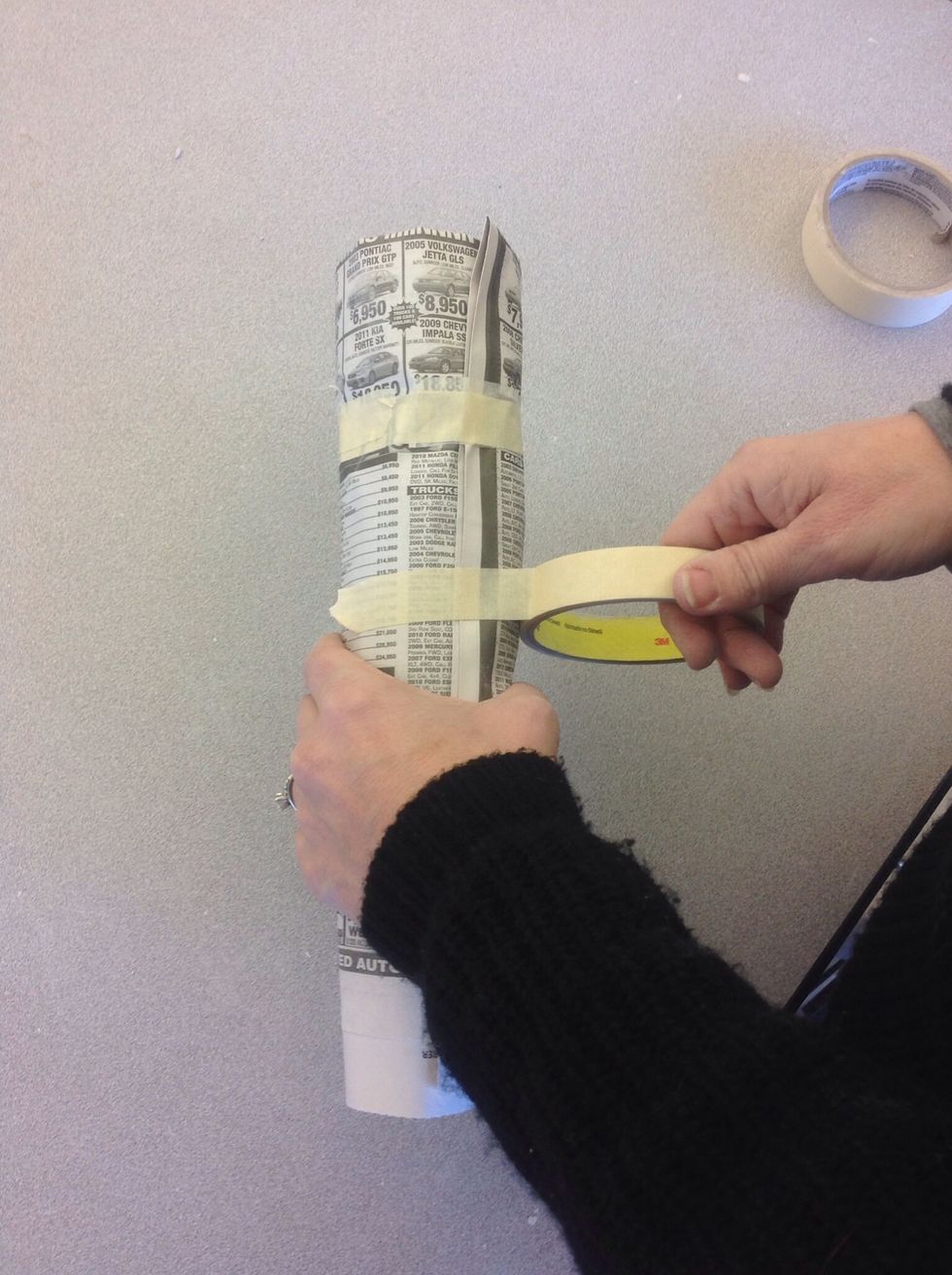 Tape securely in place. Line up edge of newspaper with bottom of bottle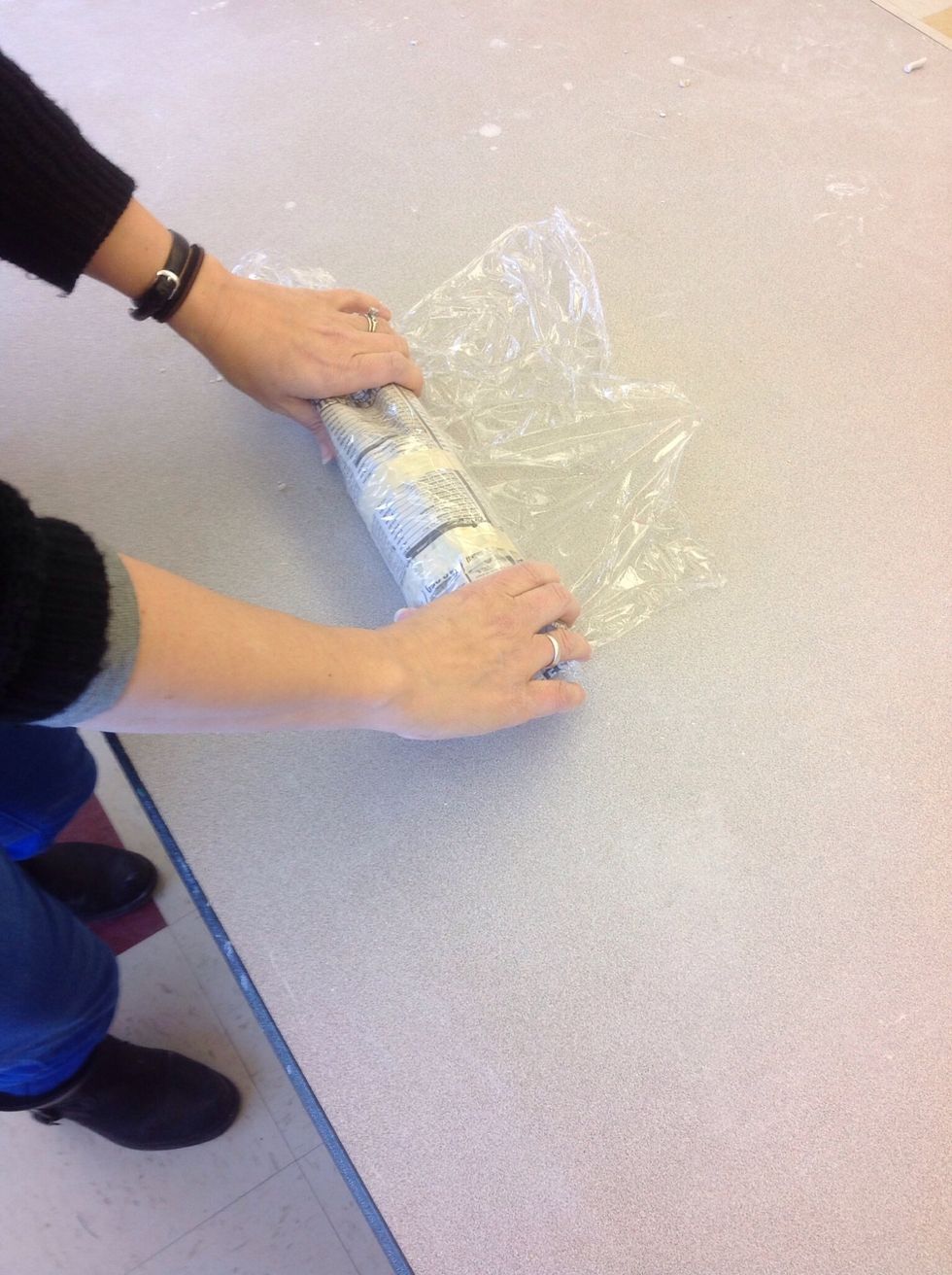 Wrap in plastic wrap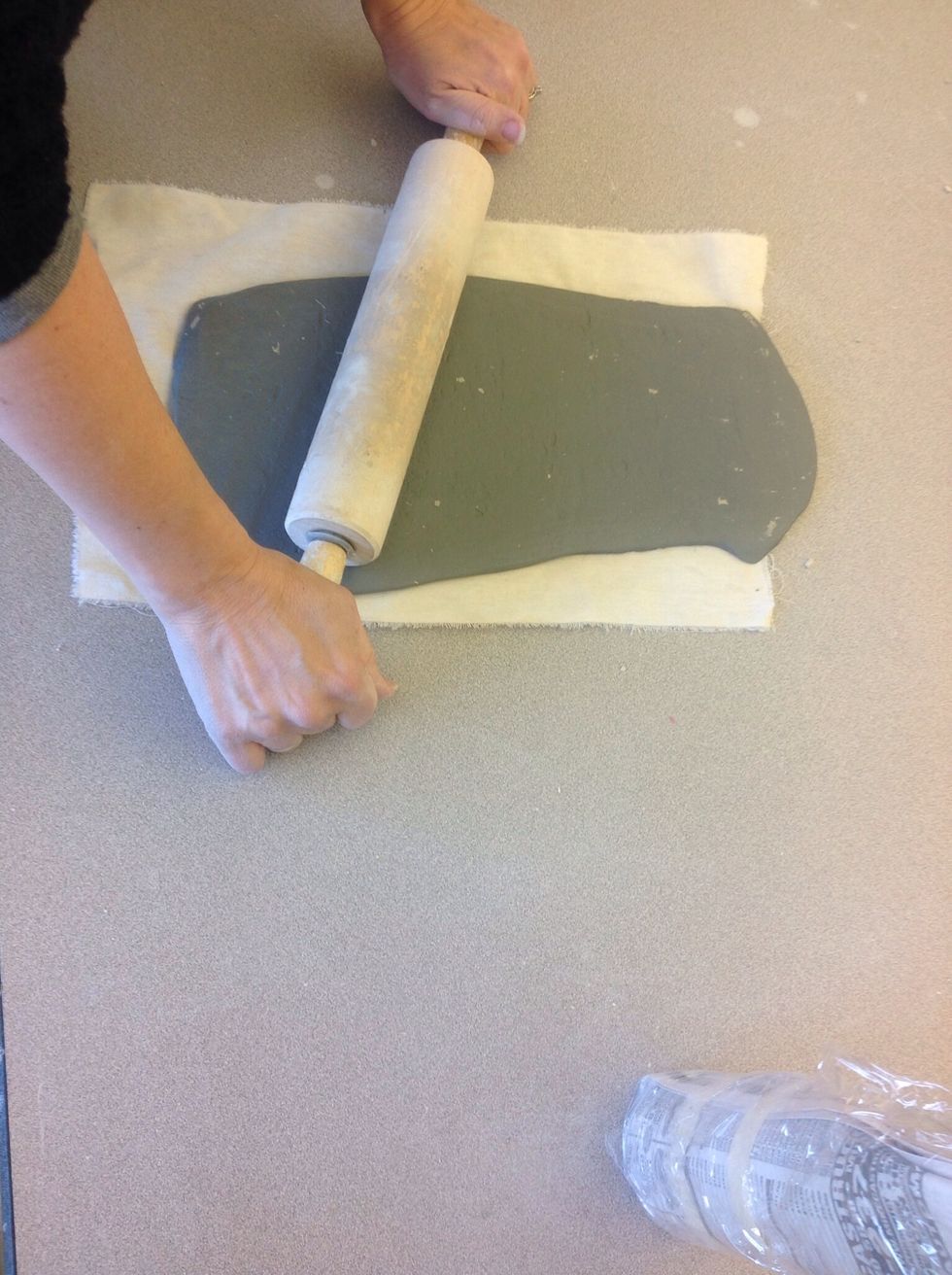 Roll out slab of clay, about 1/2 inch thick. Try to make a long rectangular shape, not a circle or blob.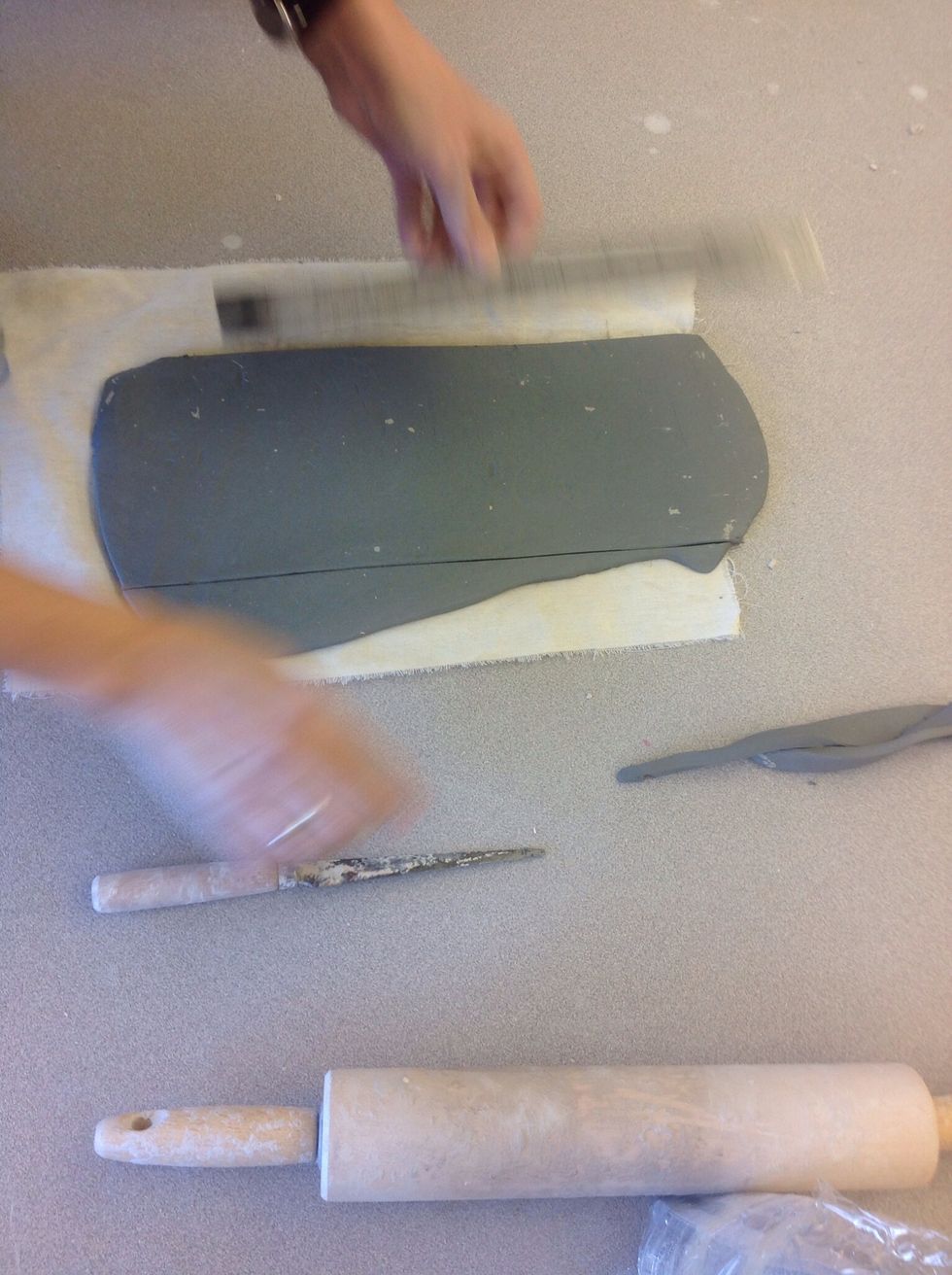 Using ruler and clay knife, trim into even rectangle. Save your scraps to make the facial features.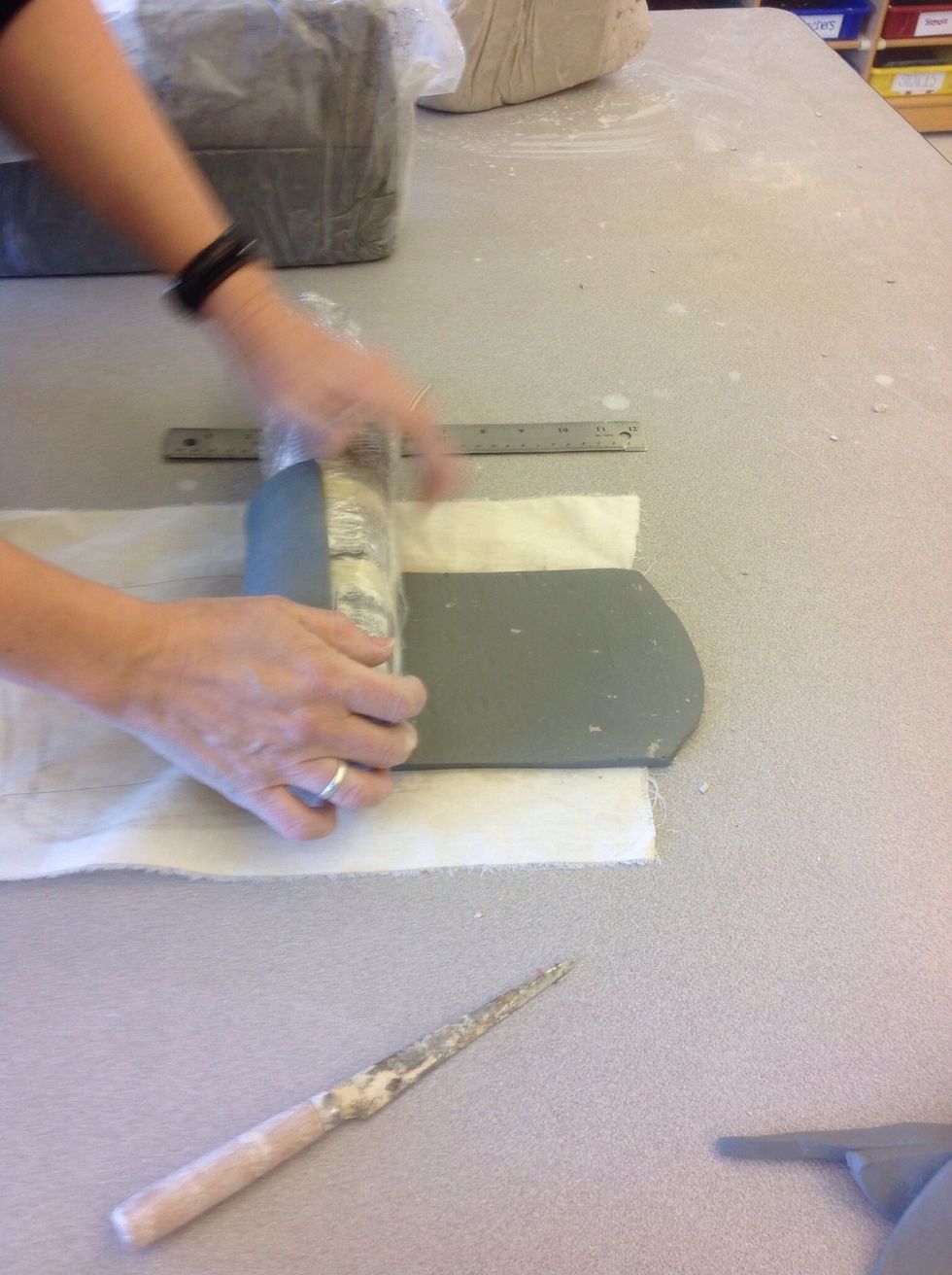 Line up slab with bottom of bottle and roll around water bottle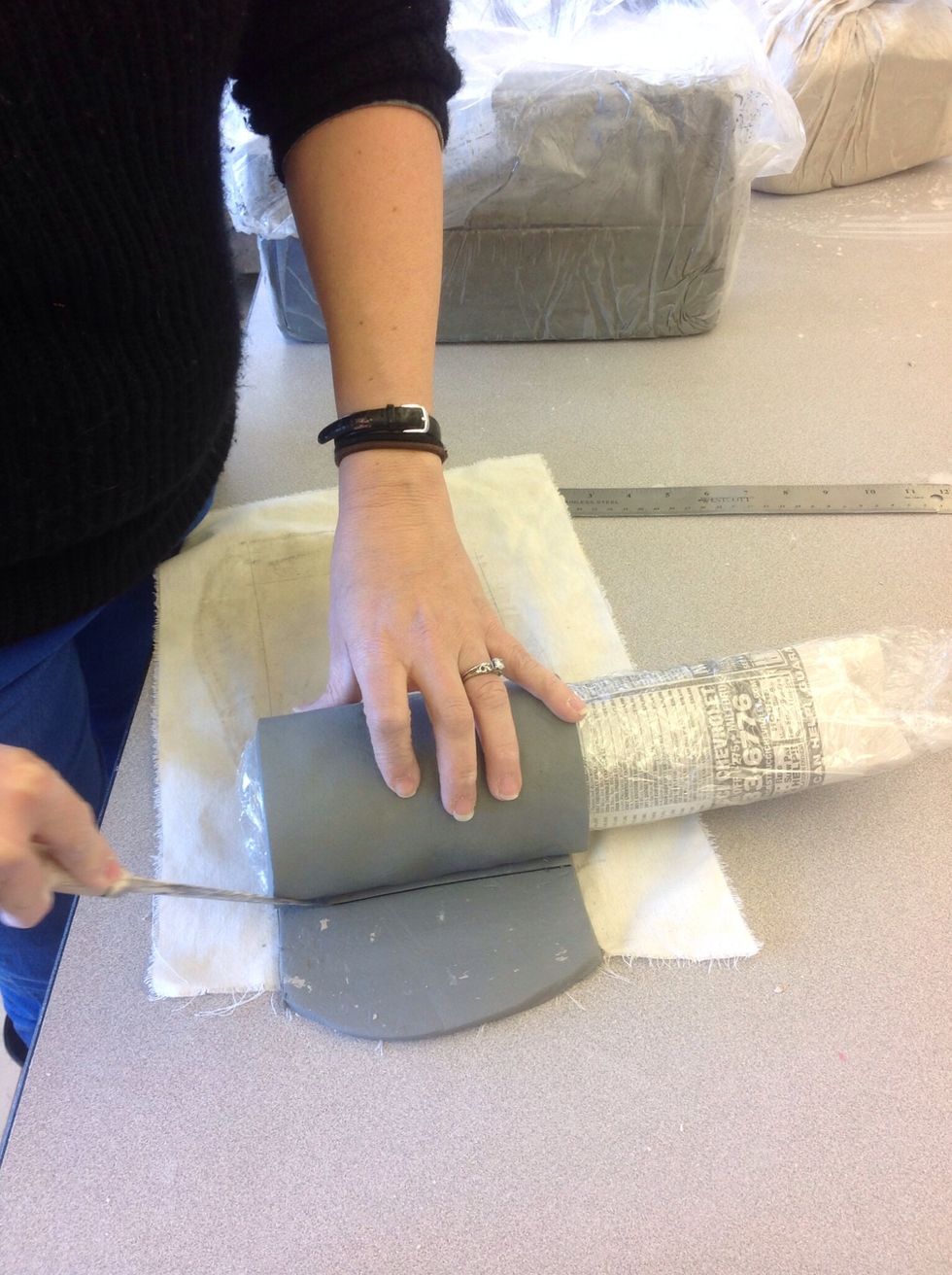 Trim at a slight angle when you reach your beginning edge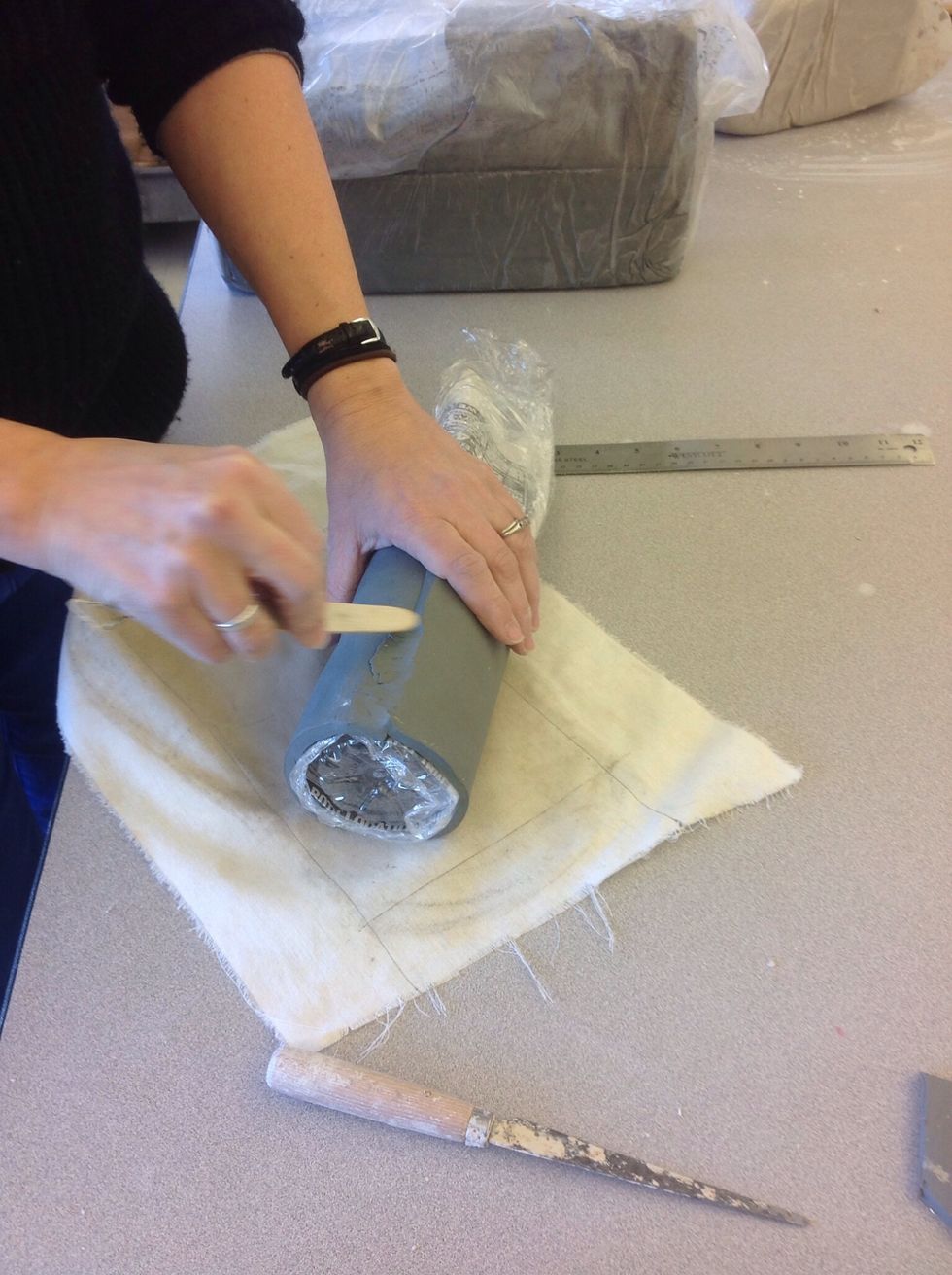 Smooth edges together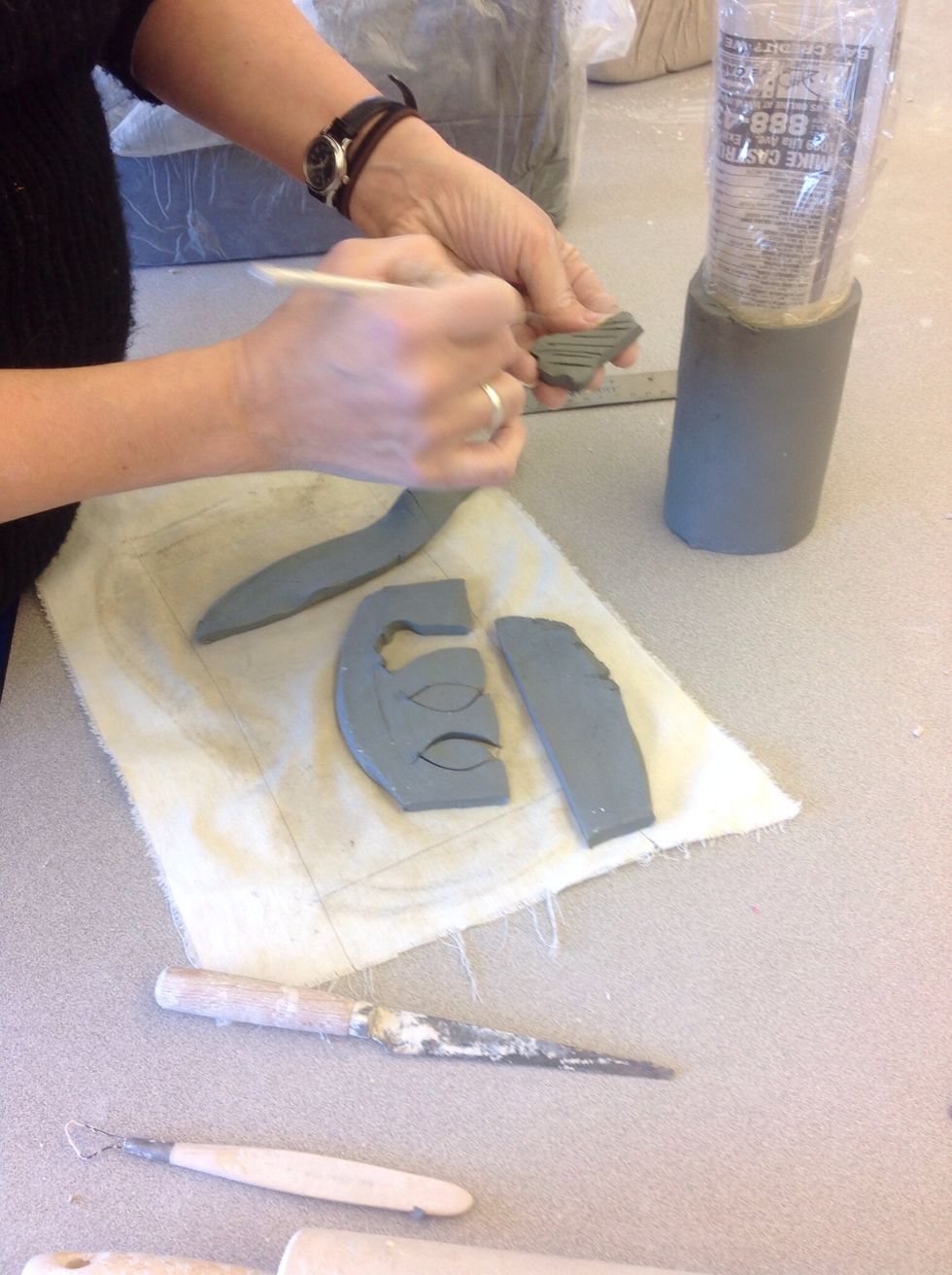 Use scraps from earlier to cut out facial shapes. They can be silly or realistic. Scratch the back of the pieces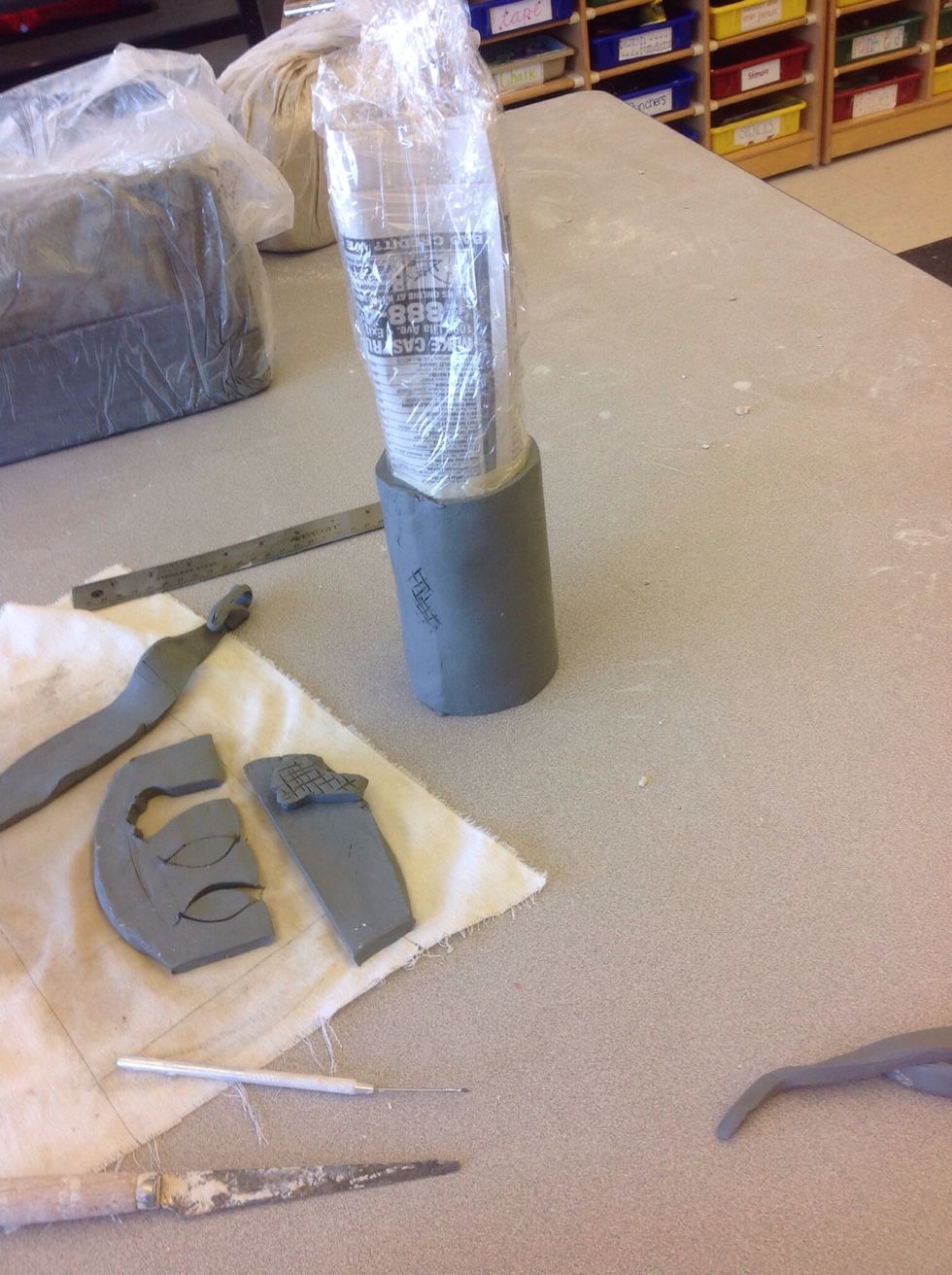 Scratch where the features will go in a criss cross manner
Use water on both surfaces, then press it in place. Press hard enough to firmly adhere them together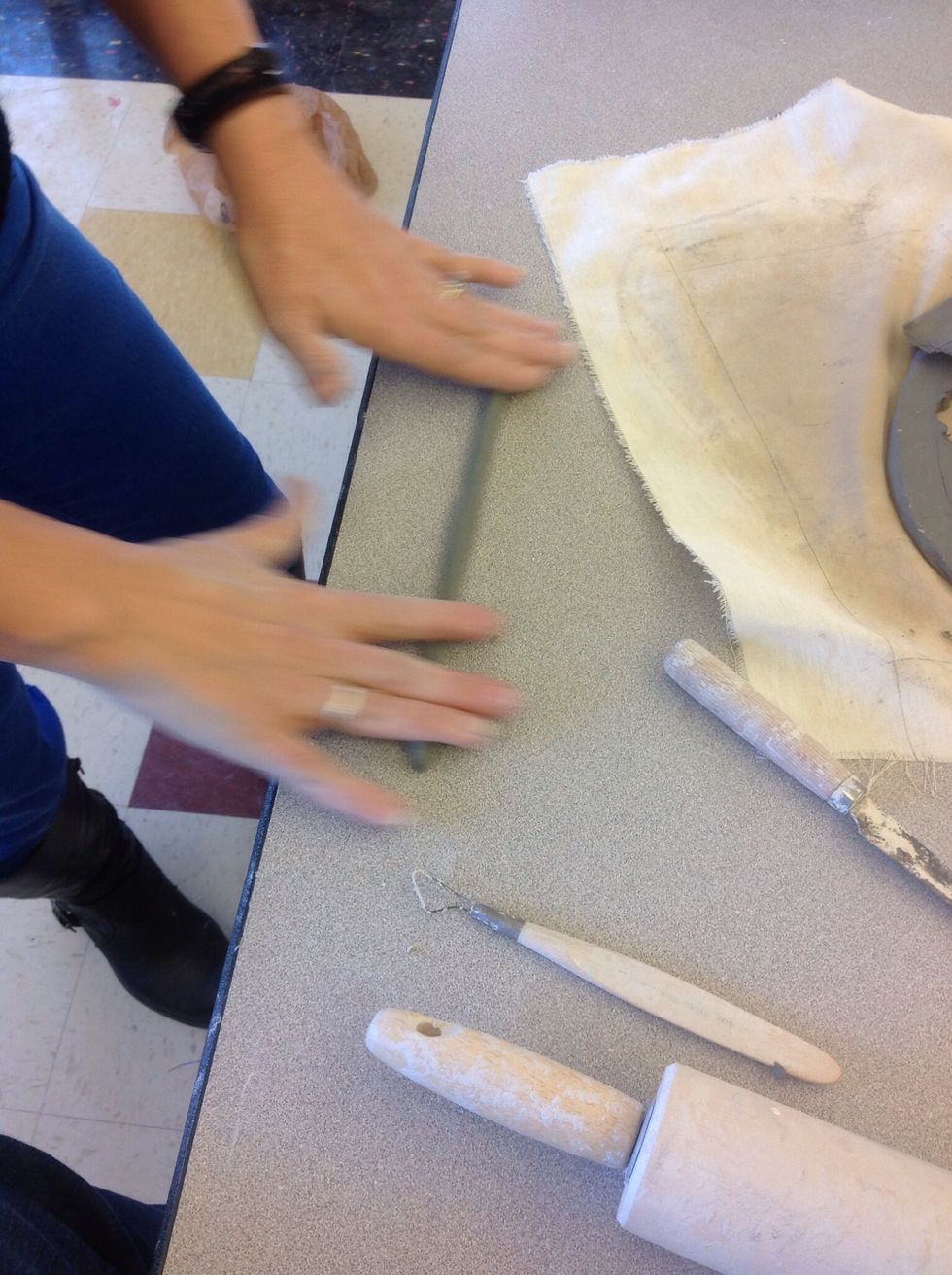 Roll out coils for other features, like eyebrows or lips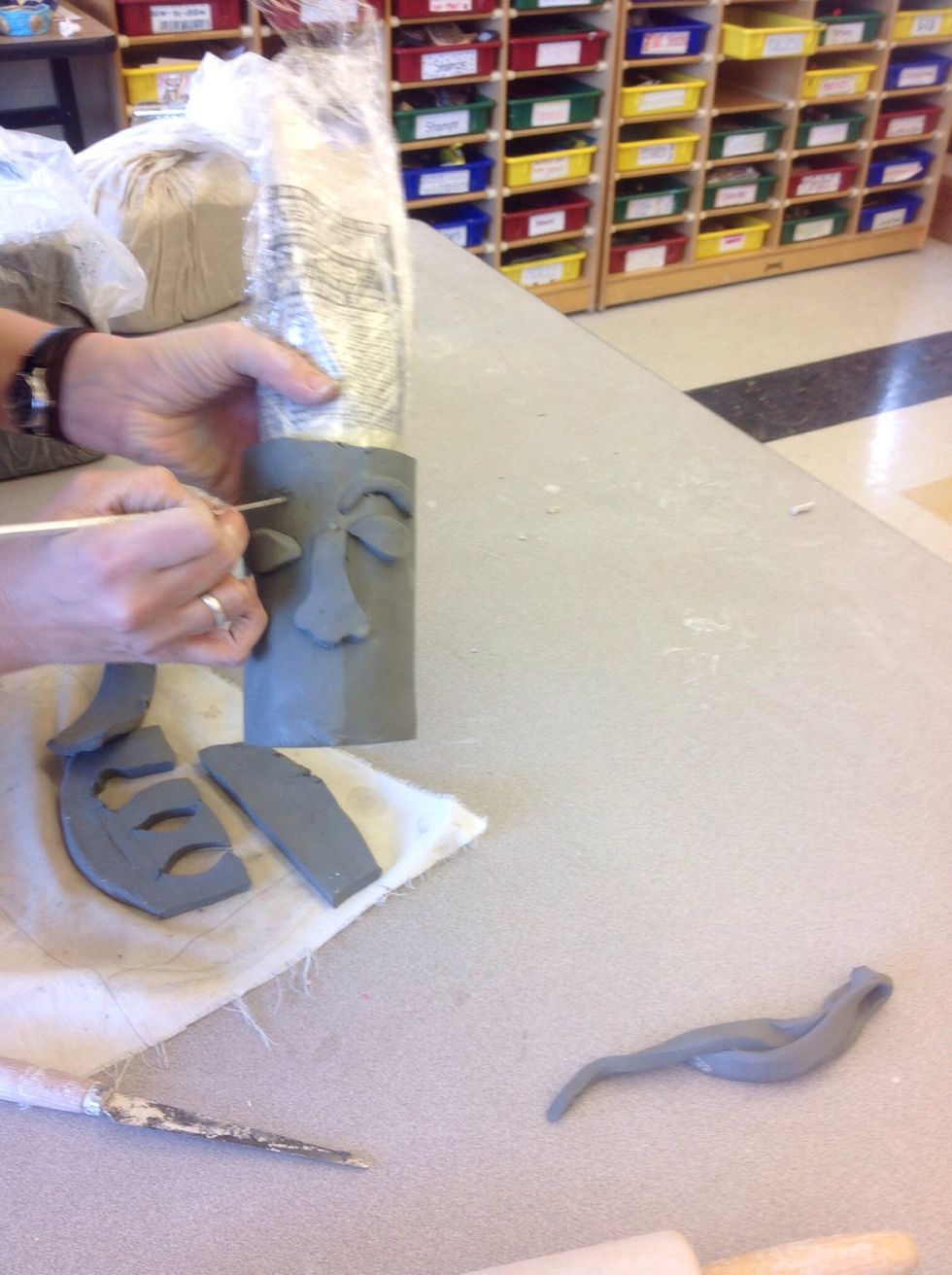 "Scratch and attach" all features
Add mouth, mustache, teeth, tongue, etc.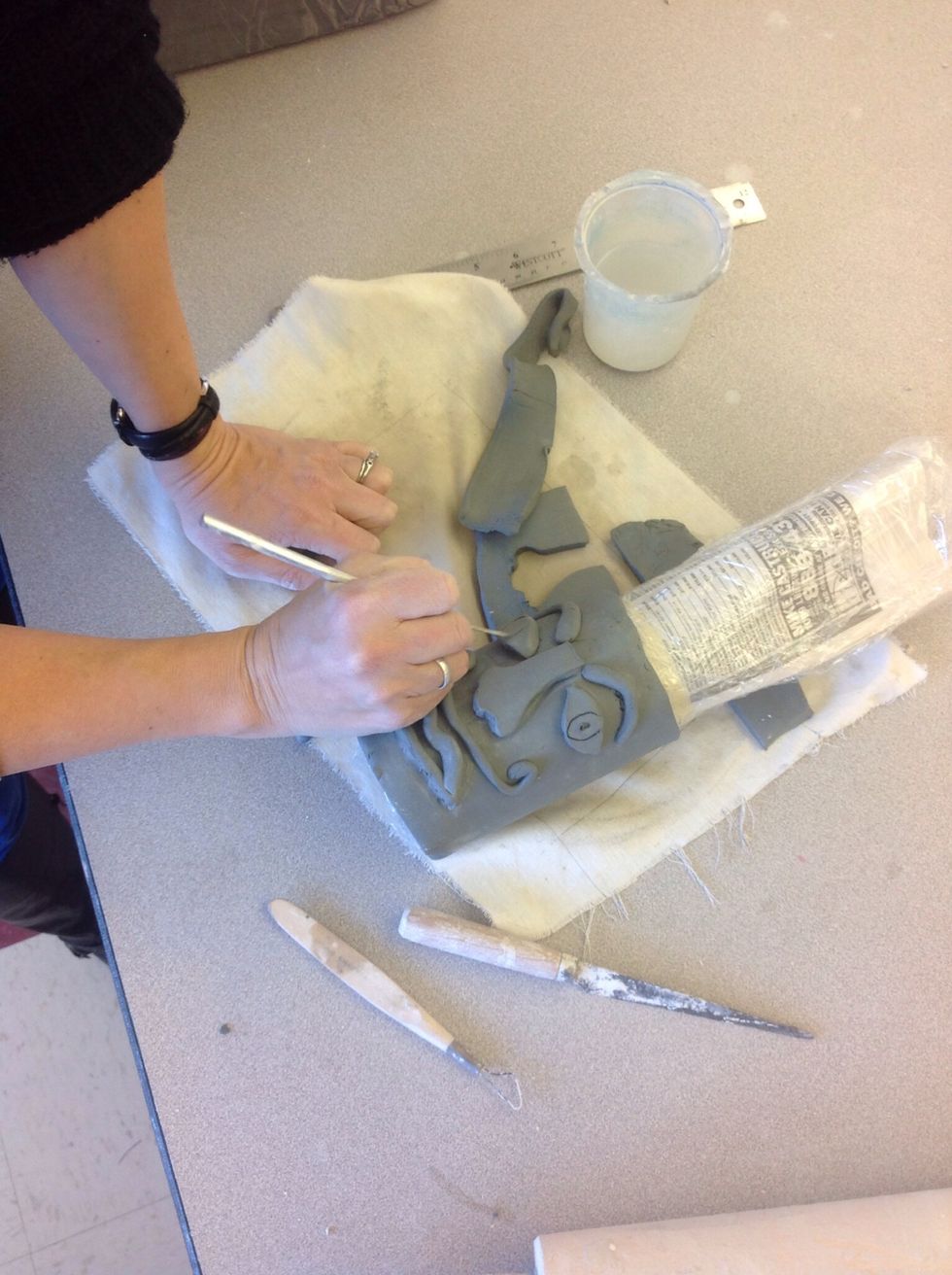 Draw on details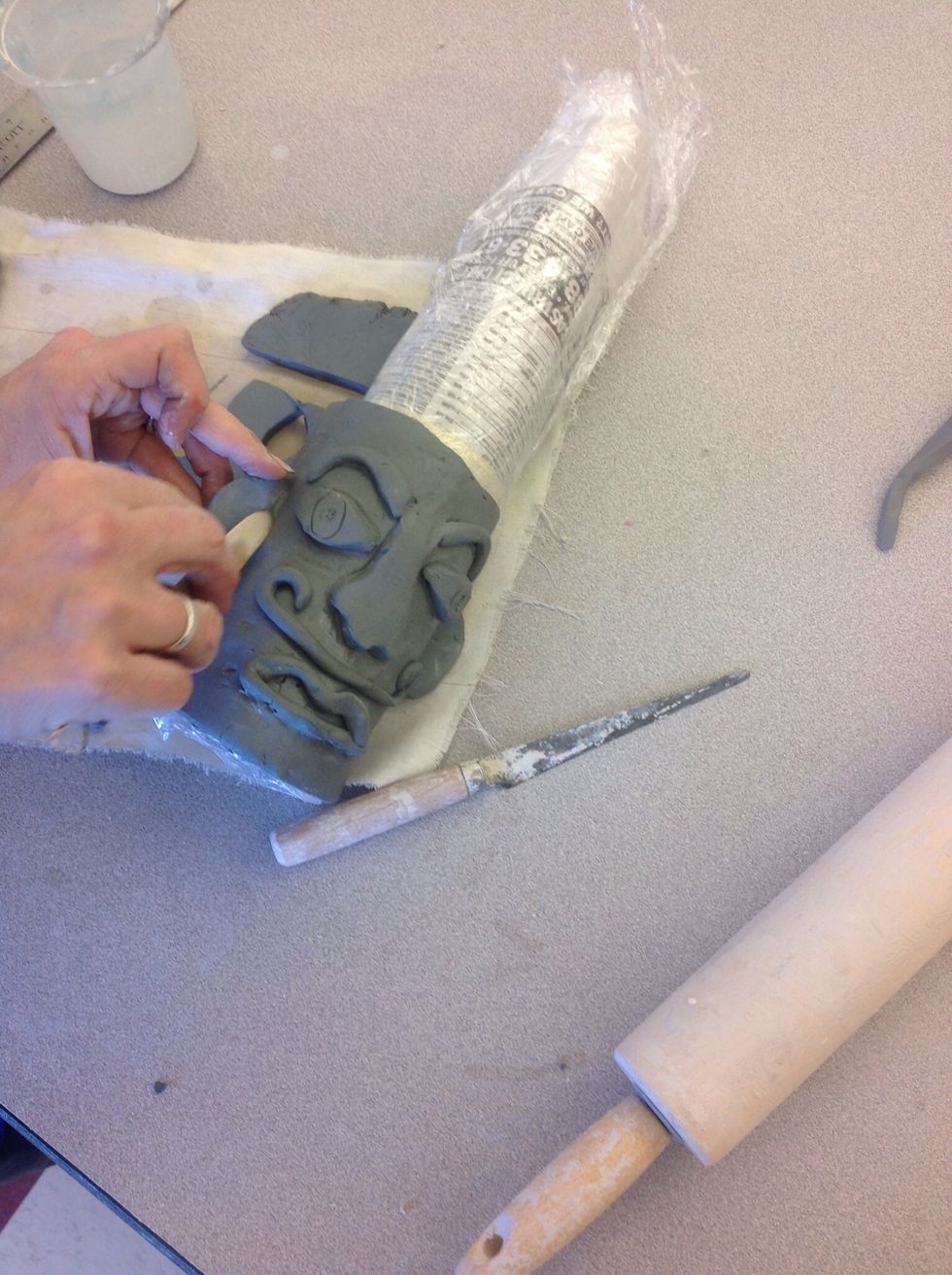 Scratch and attach ears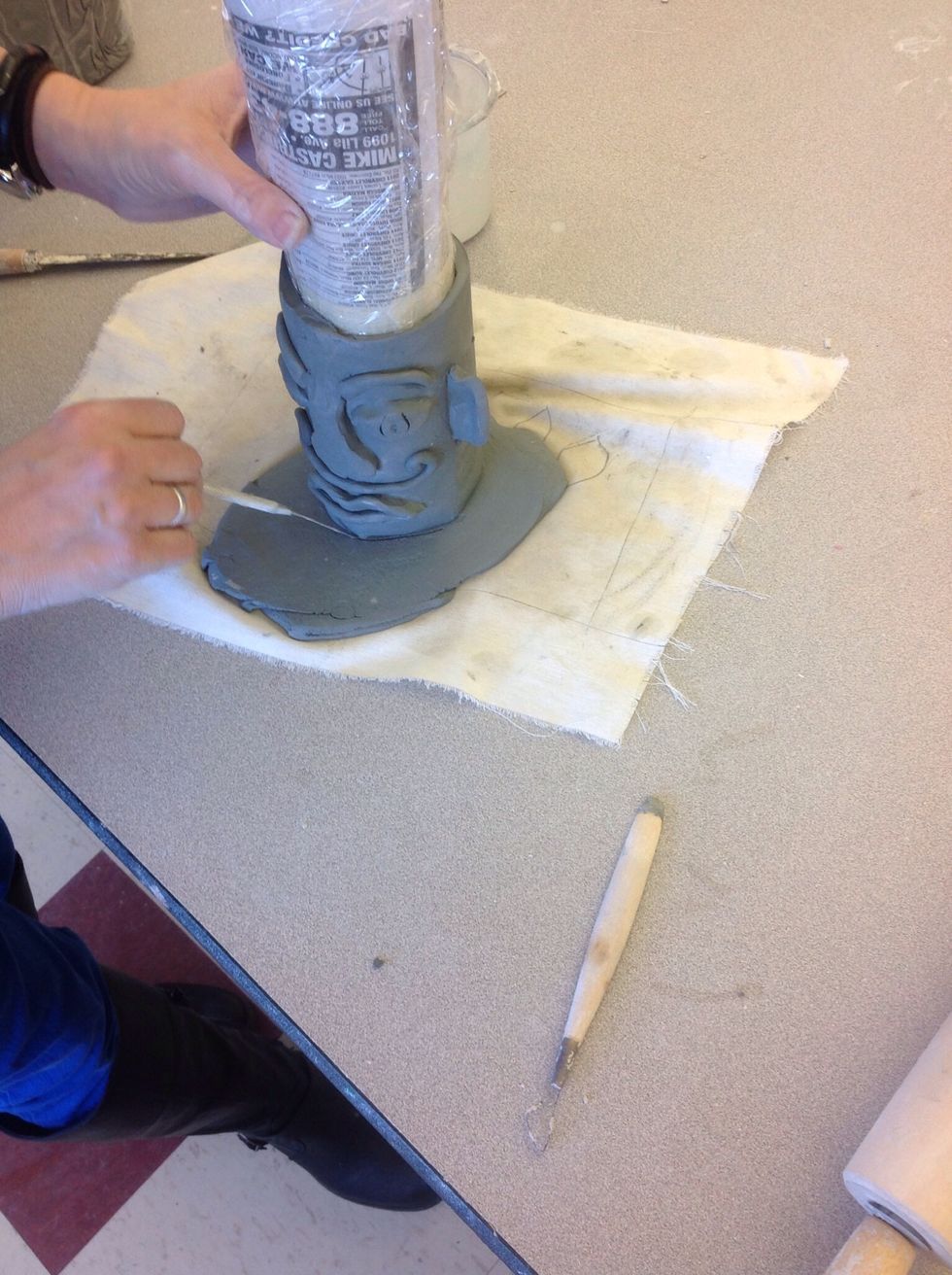 Roll out smaller slab for base. Place form on slab and carefully trace around it with needle tool. Do not cut all the way through at this point
Remove form, then cut all the way through to get the base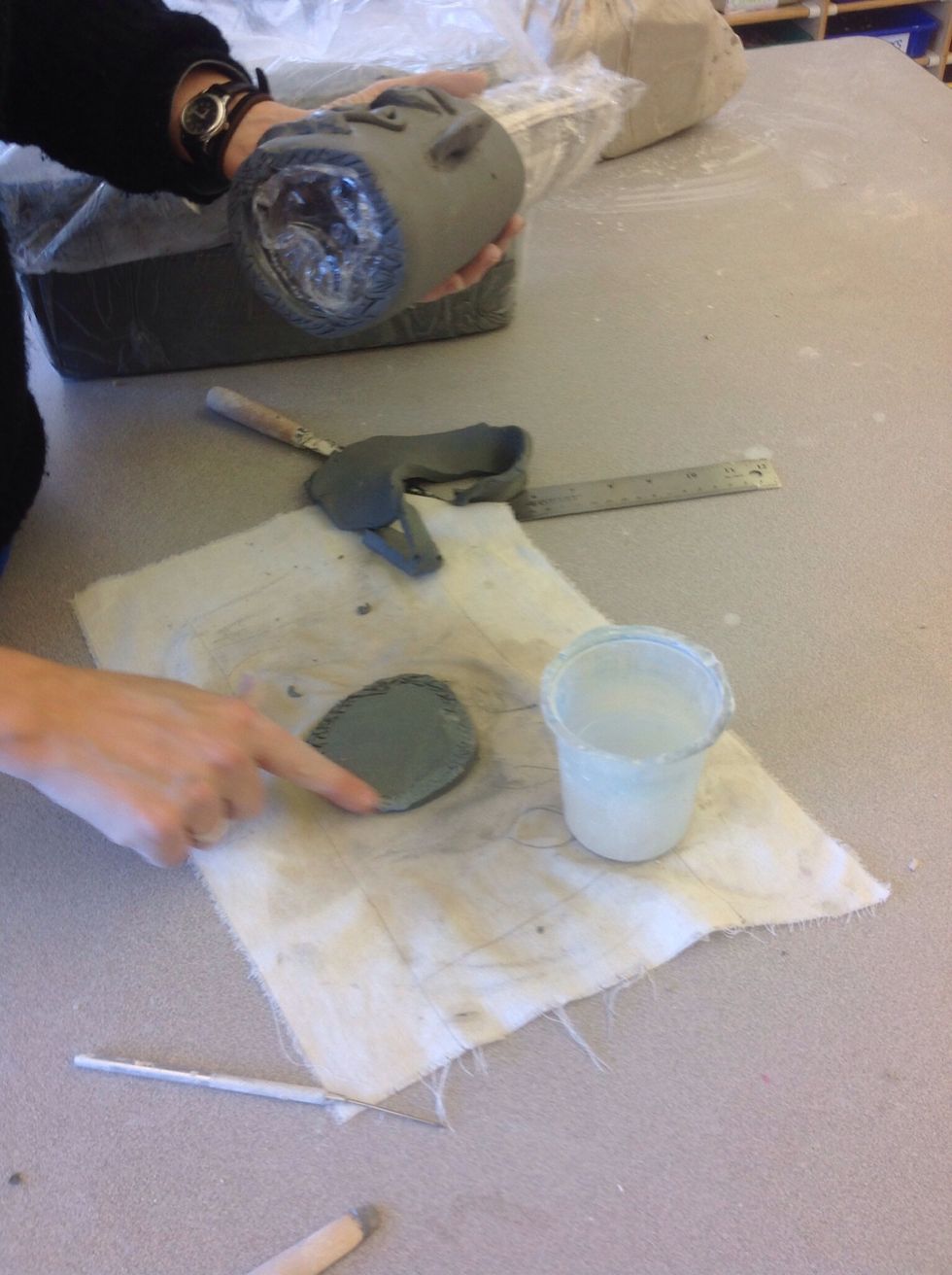 Scratch both surfaces and use water to attach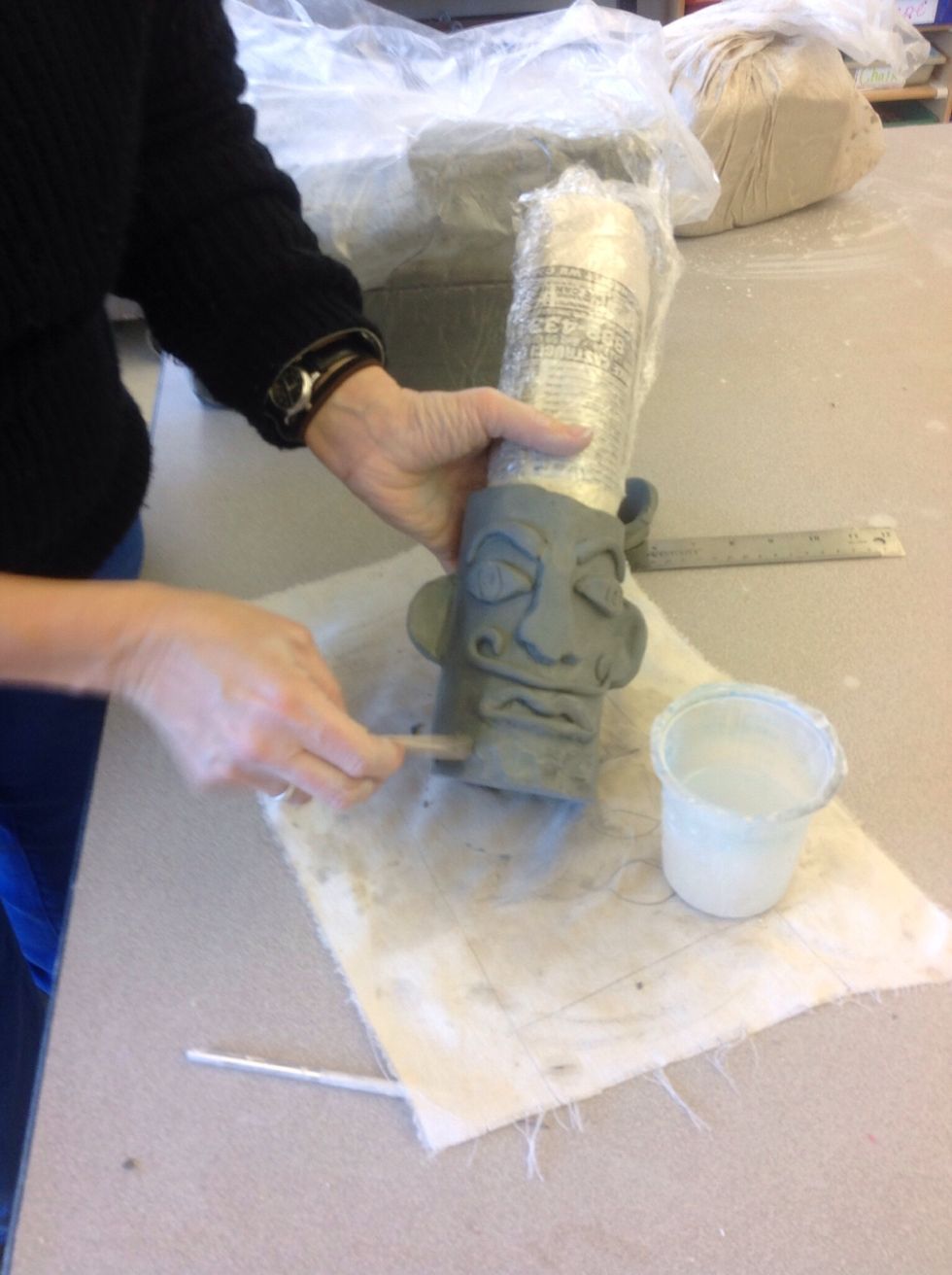 Smooth seam between base and form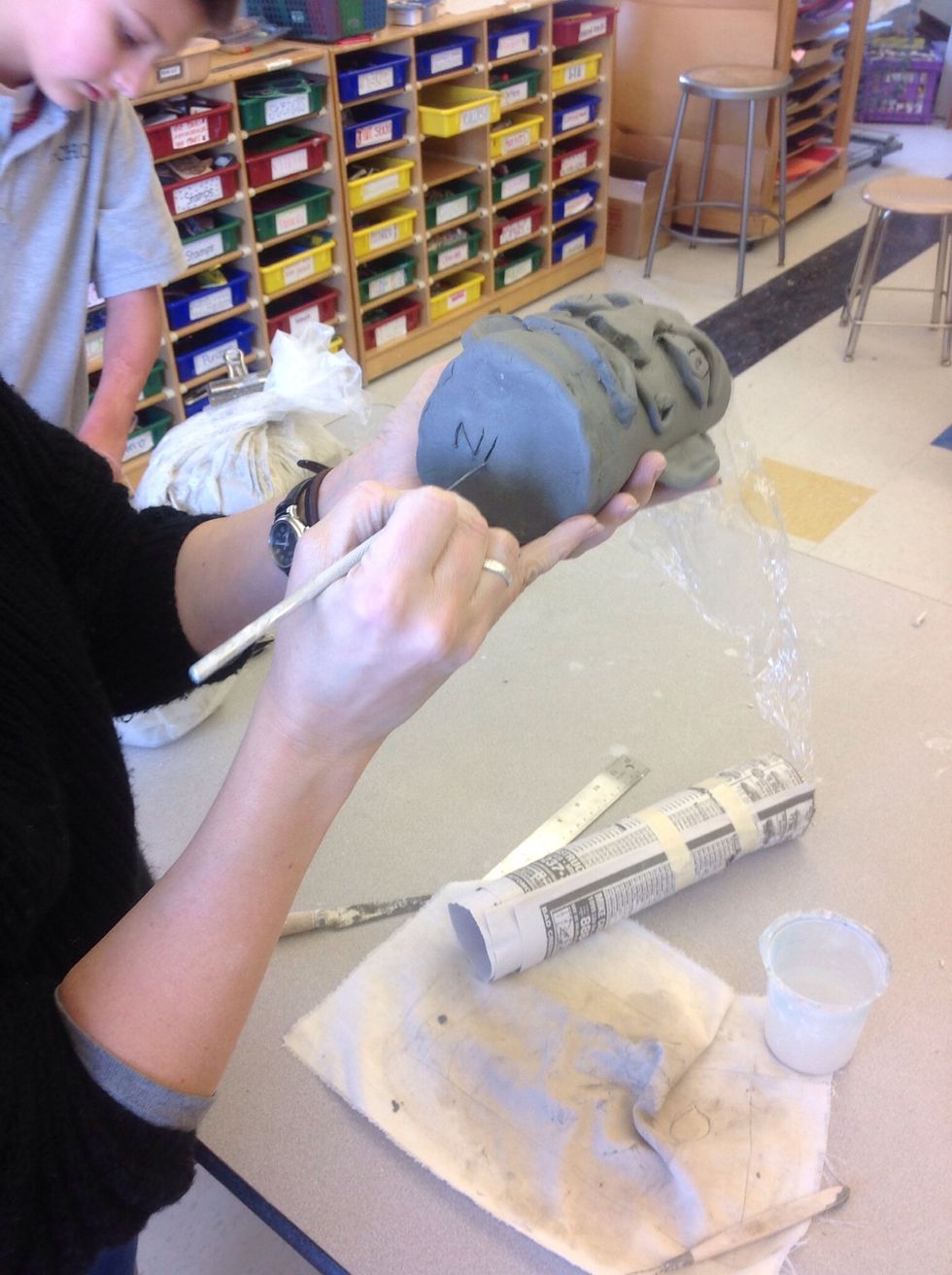 Add name to the bottom!
Remove bottle, but keep newspaper and plastic in to support it while it is drying.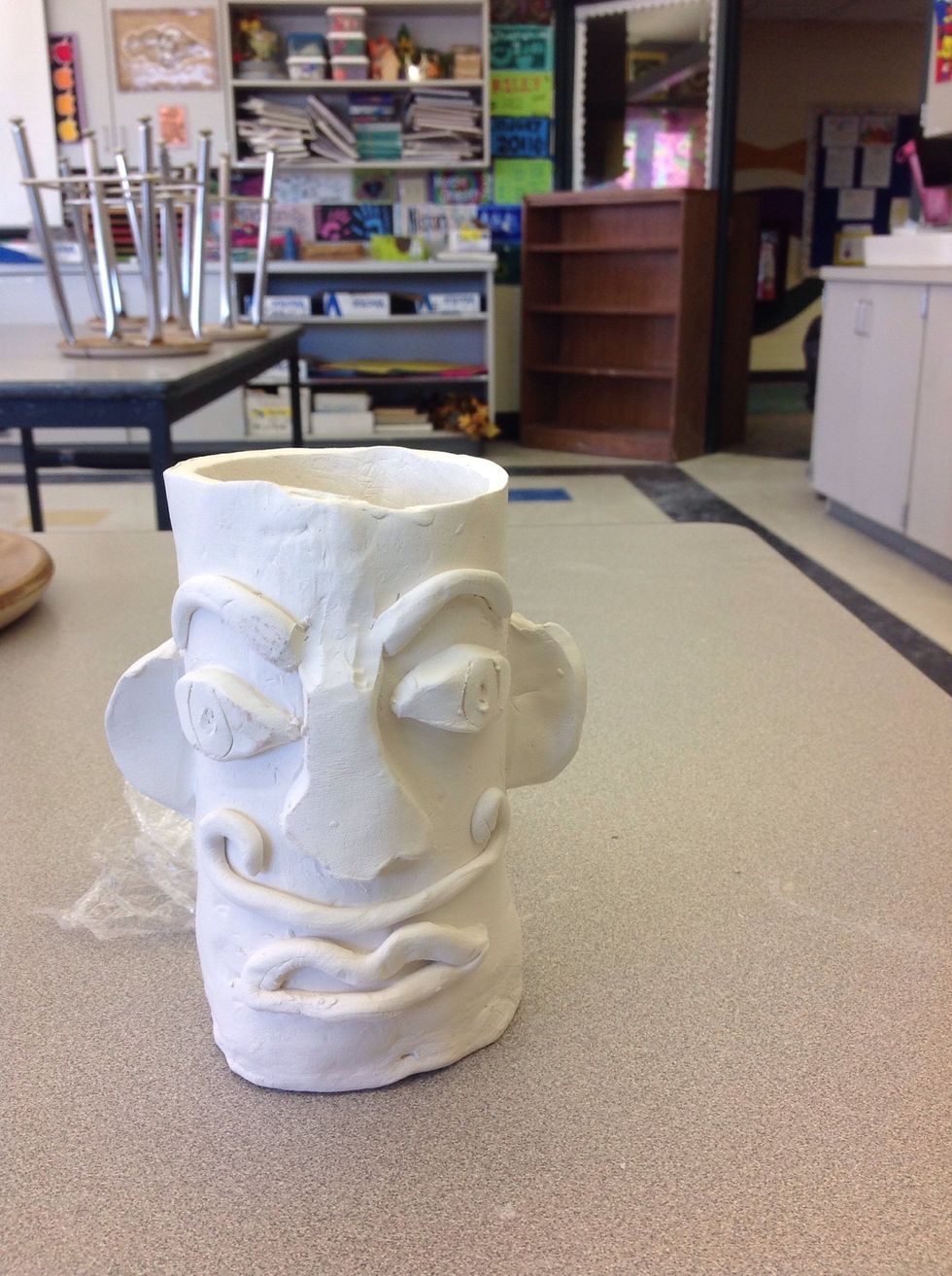 After it is fired, or air dried, glaze or paint as desired
Clay
Clay tools
Water bottle
Newspaper
Saran Wrap
Tape
Rolling pin
Plastic bag for storage