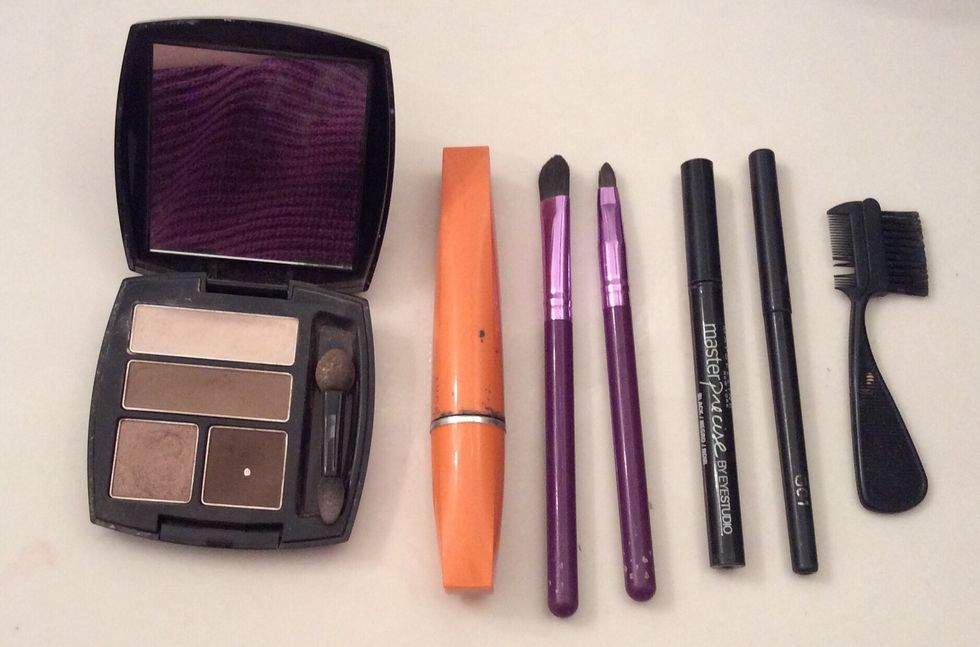 First, gather your supplies. Your materials needed are listed.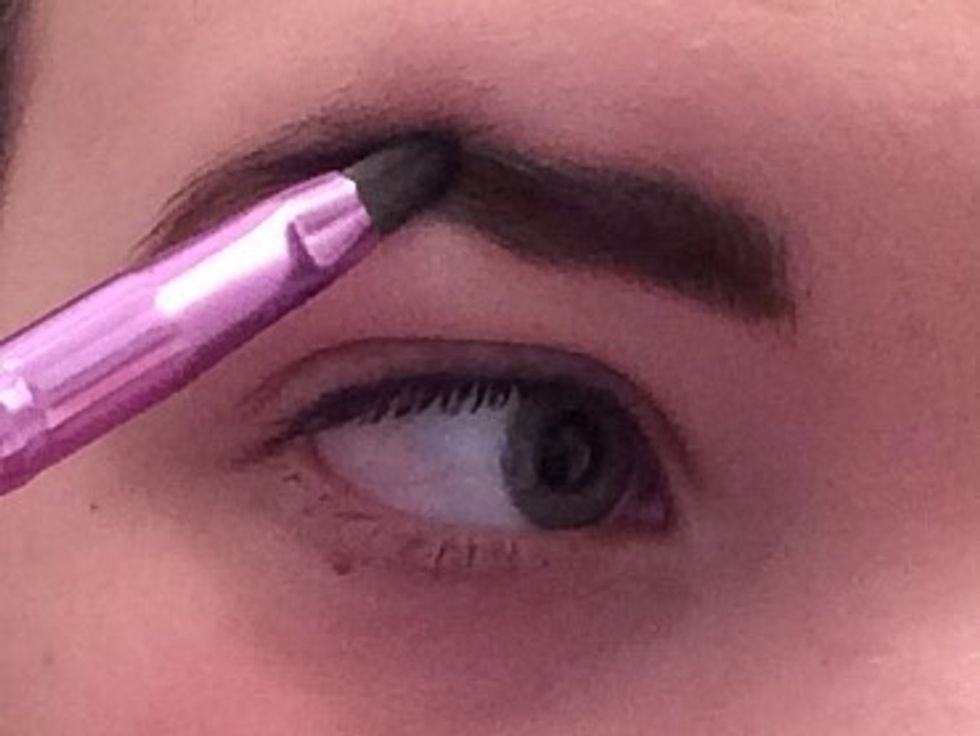 Next, brush out your eyebrows how you desire, and fill with your small brush and eyeshadow similar to your natural color.
Use medium brush to apply lightest color to entire lid.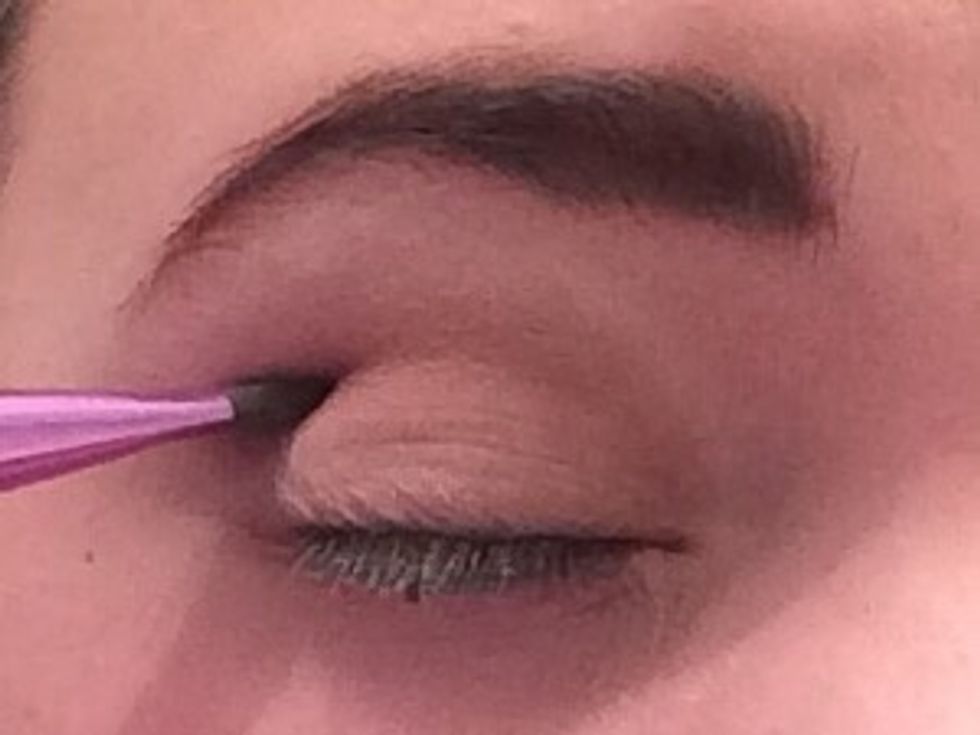 Use medium brush with darker color to trace your brow bone with a thick line.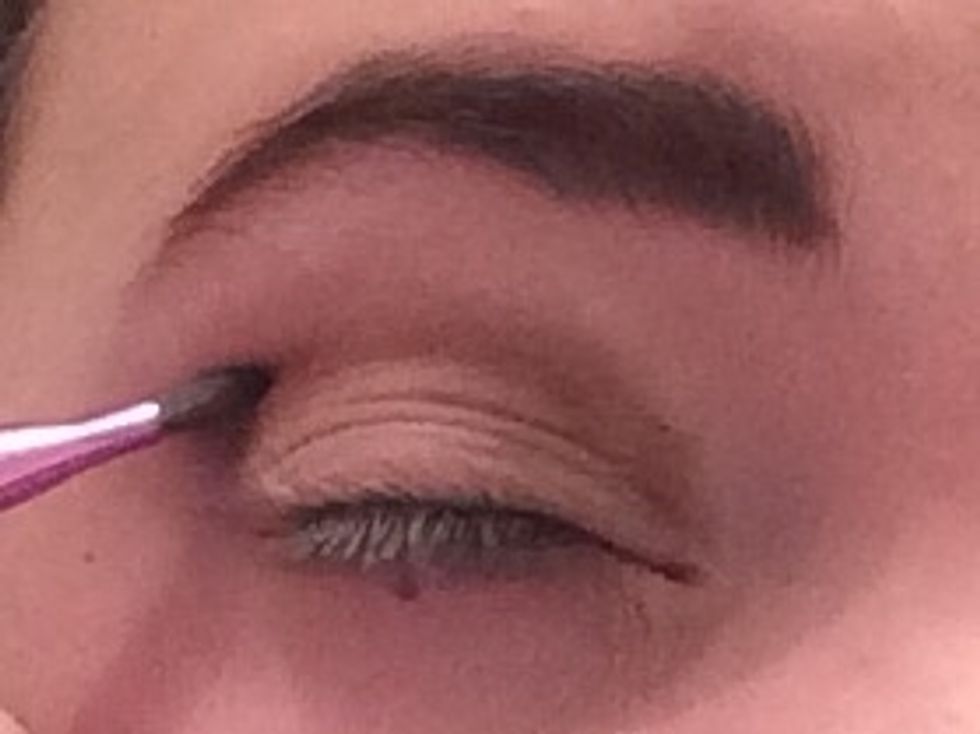 Use darkest color to make thin line within brow bone.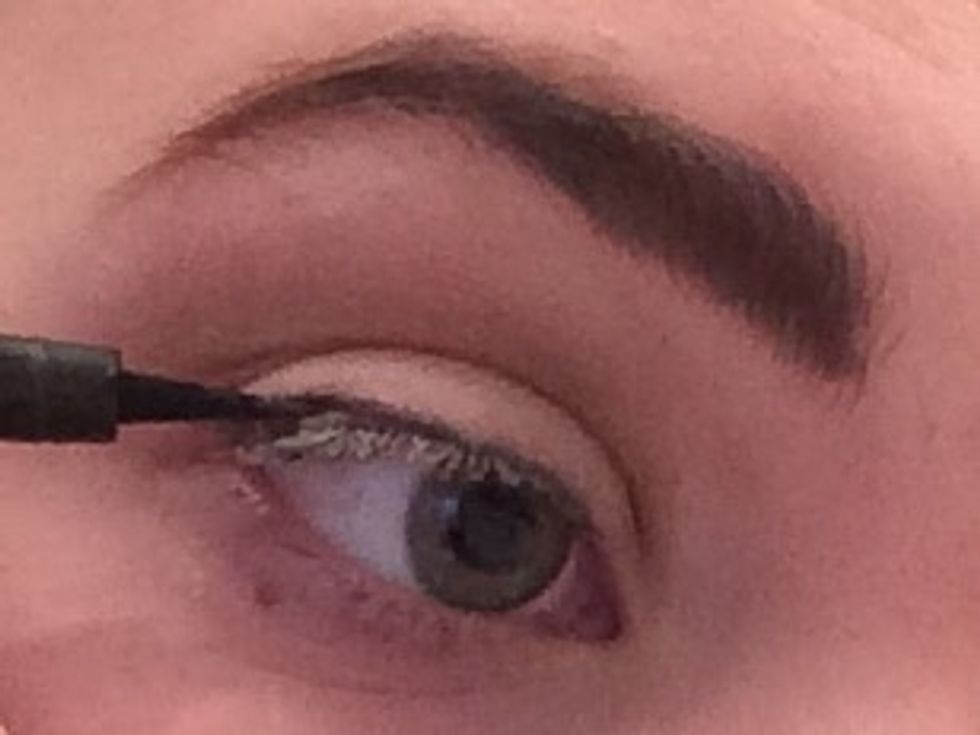 Use liquid liner to draw from the middle of your top lid to your outer corner.
Make thinner line from middle to inner corner of your eye.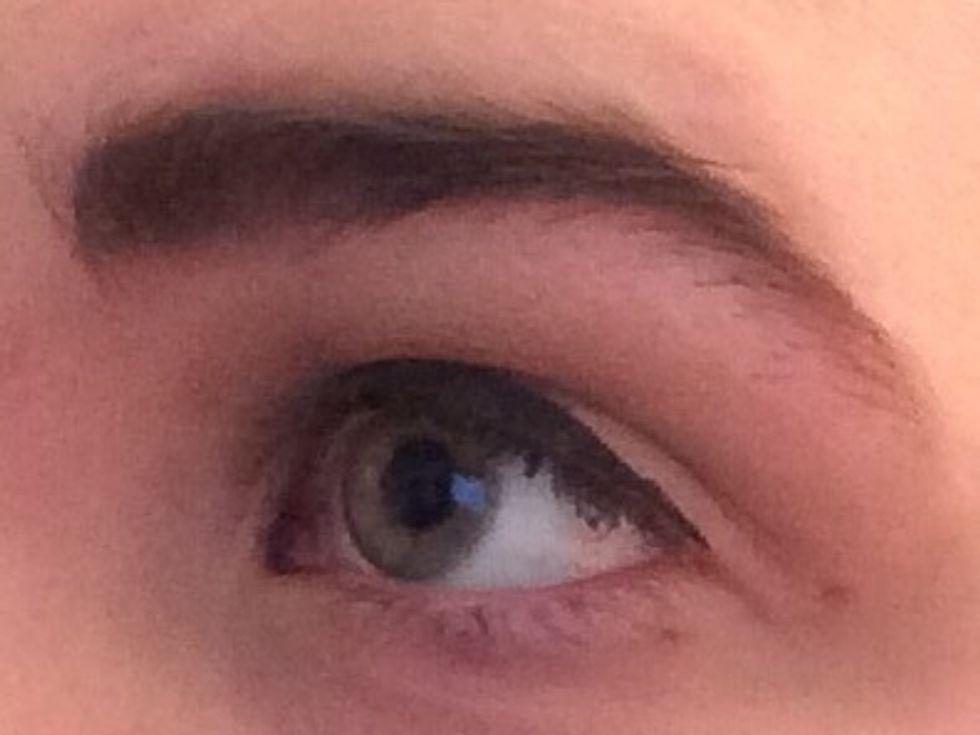 Map where you want your wing to end. Mine is pretty faint here.
Trace from above the outer corner of eye to your dot.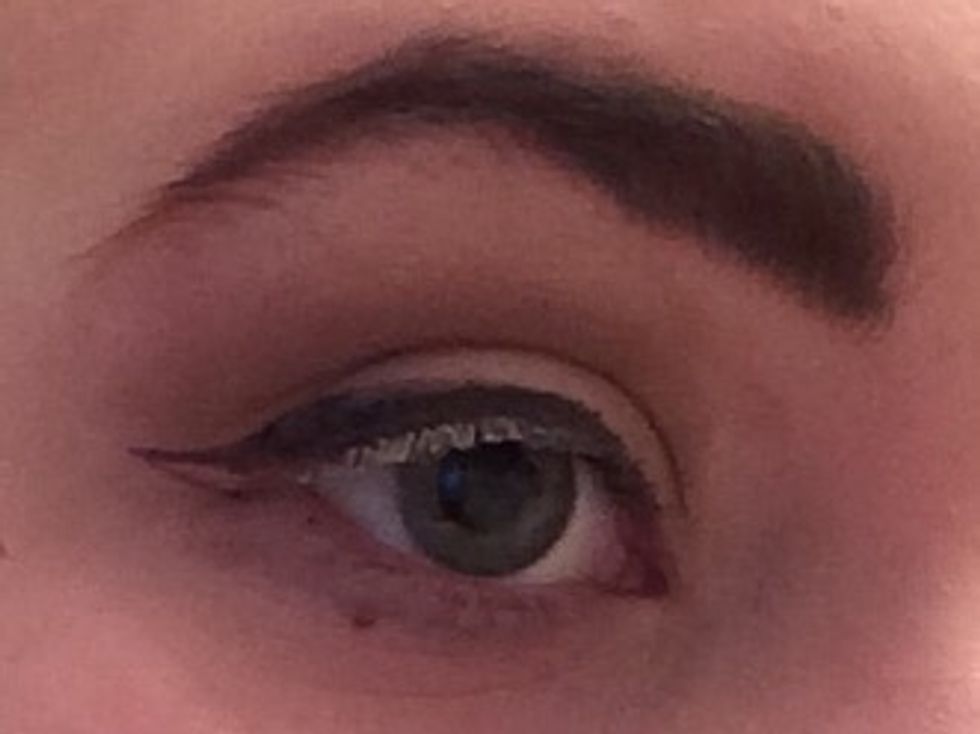 Trace from corner to dot.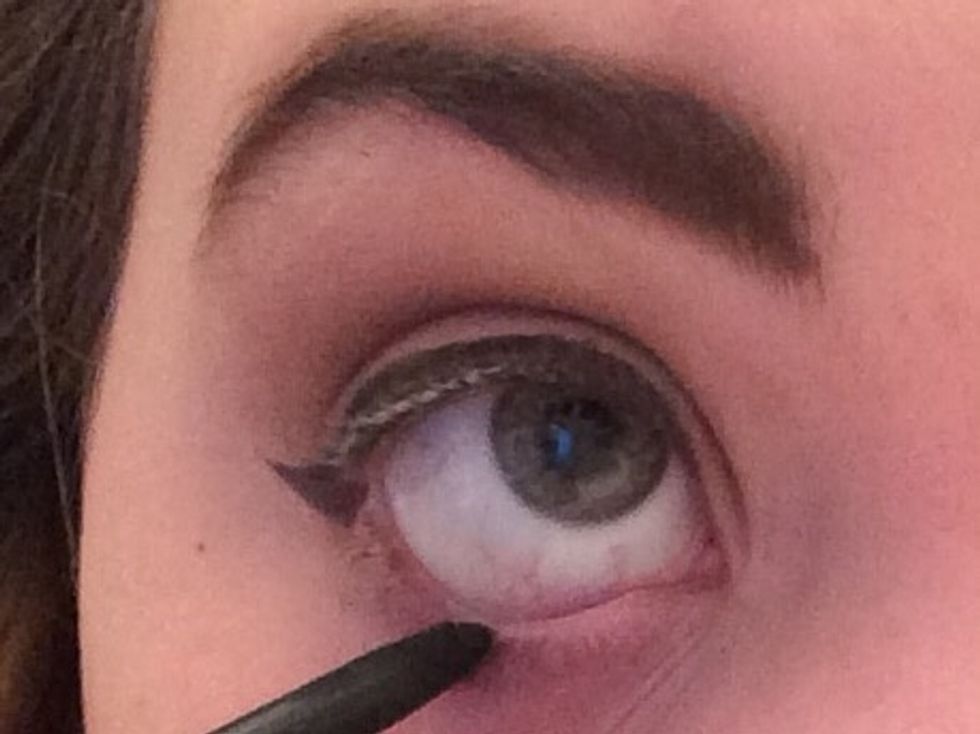 Fill in and trace water line with stick liner.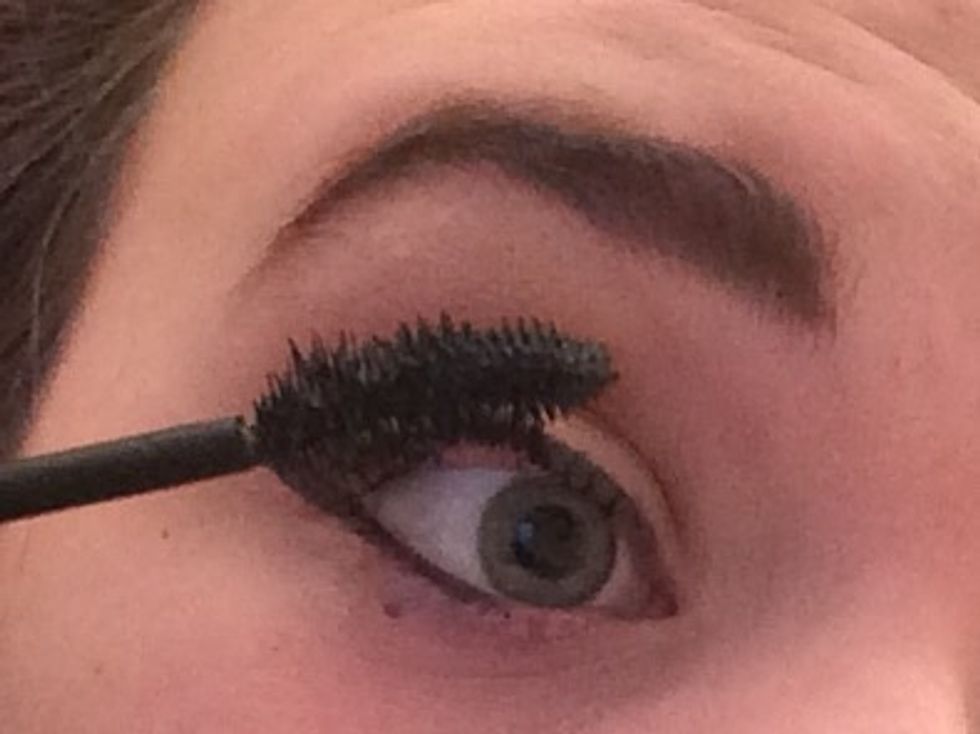 Apply mascara to lashes.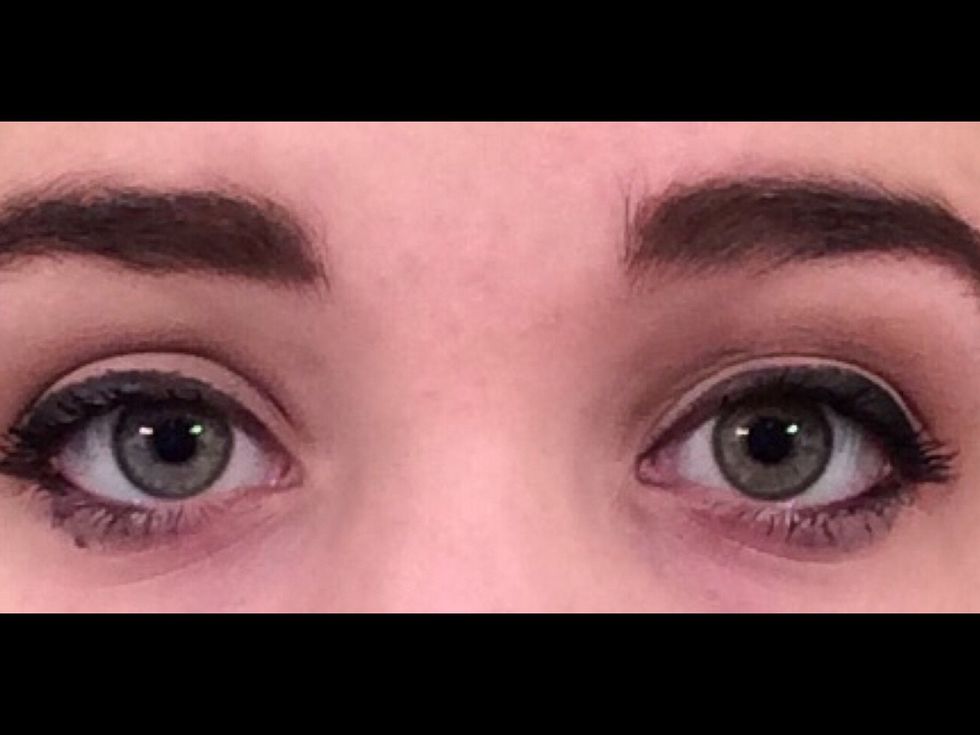 And now you have your finished look! feel free to change the steps to fit your preference!
Eyeshadow (your choice)
Black Liquid Eyeliner
Small Eye Brush
Medium Eye Brush
Black Mascara
Eyebrow Brush
Black Stick Eyeliner