How to create a card using the ink n' layer stamps
Create a Card Using the Ink N' Layer Stamps
11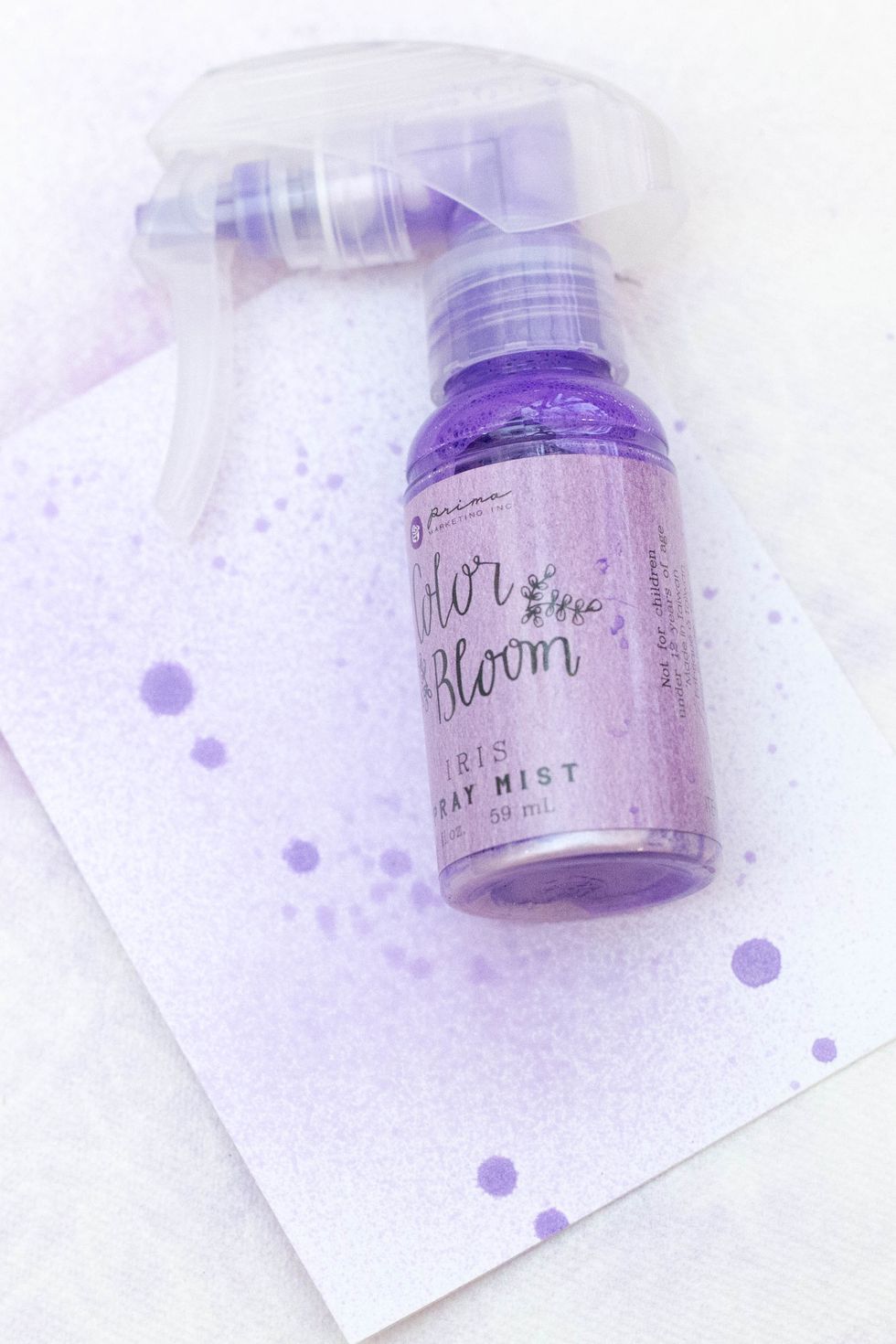 Spray card base with Color Bloom Iris.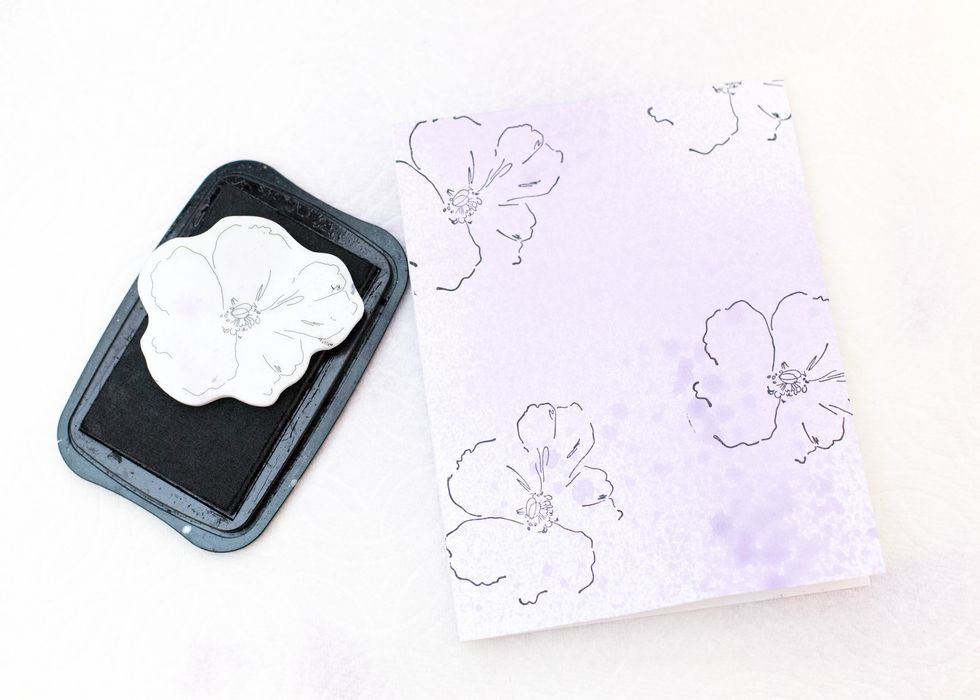 Using a permanent ink pad, stamp the outline stamp randomly to your liking.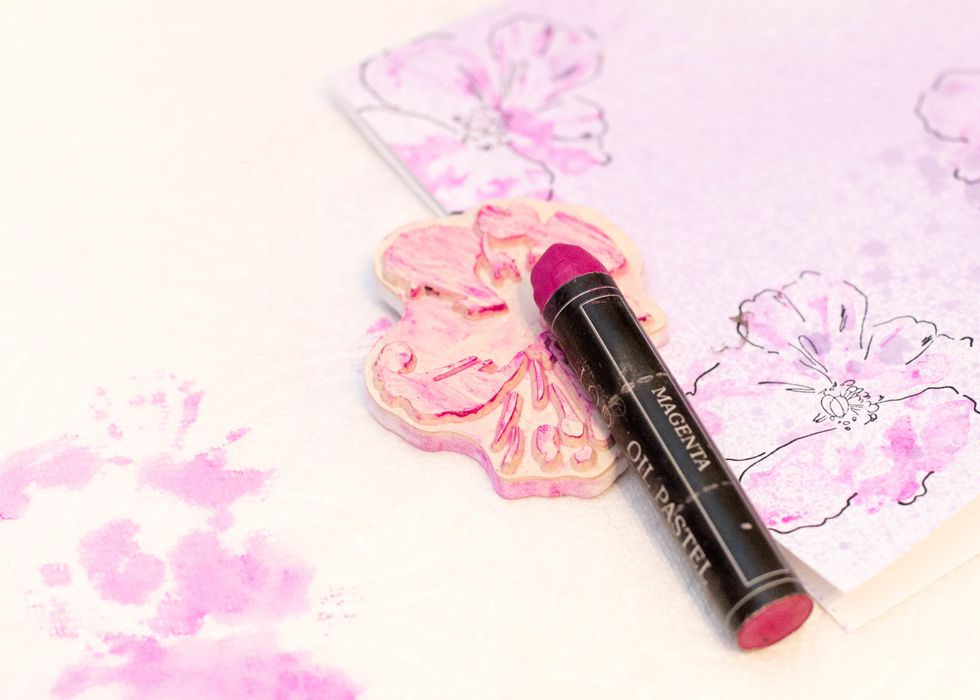 Take the Magenta Oil Pastel and color directly on to the stamp. Lightly spray with water and rub the color around on the stamp with a brush. This will help ensure you have a smooth watercolor look.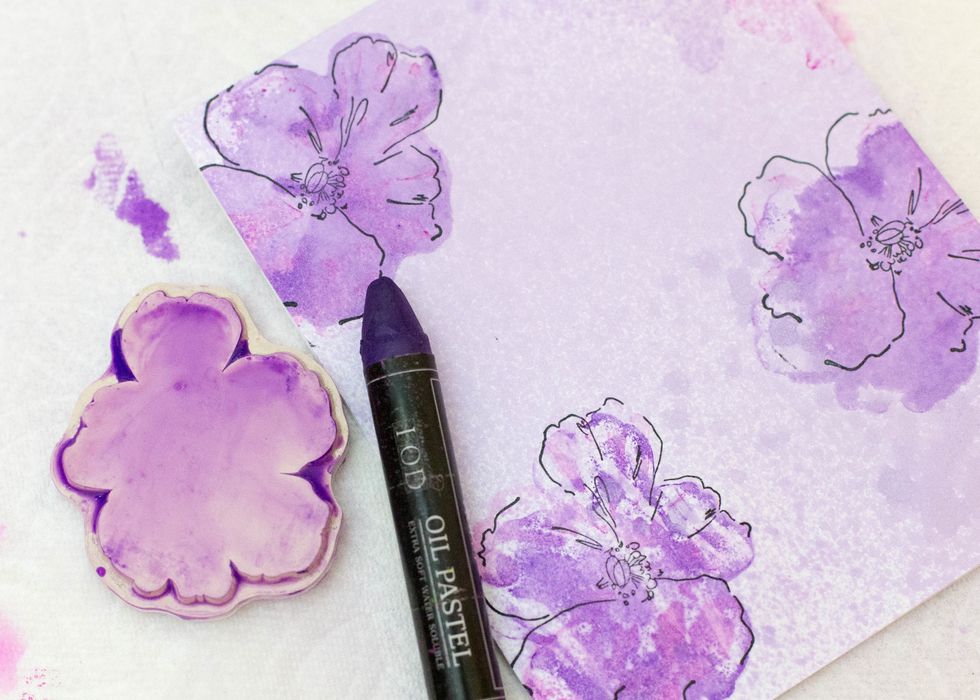 Take the solid stamp and do the same as in step 3. I used the Violet Oil Pastel color. Stamp on to your card base.
I took the Magenta Oil Pastel and colored it on my mat, then added some water and splattered it on to the card.
I took a rub-on from the Creating in Faith line to add to my card. You can also use a stamp.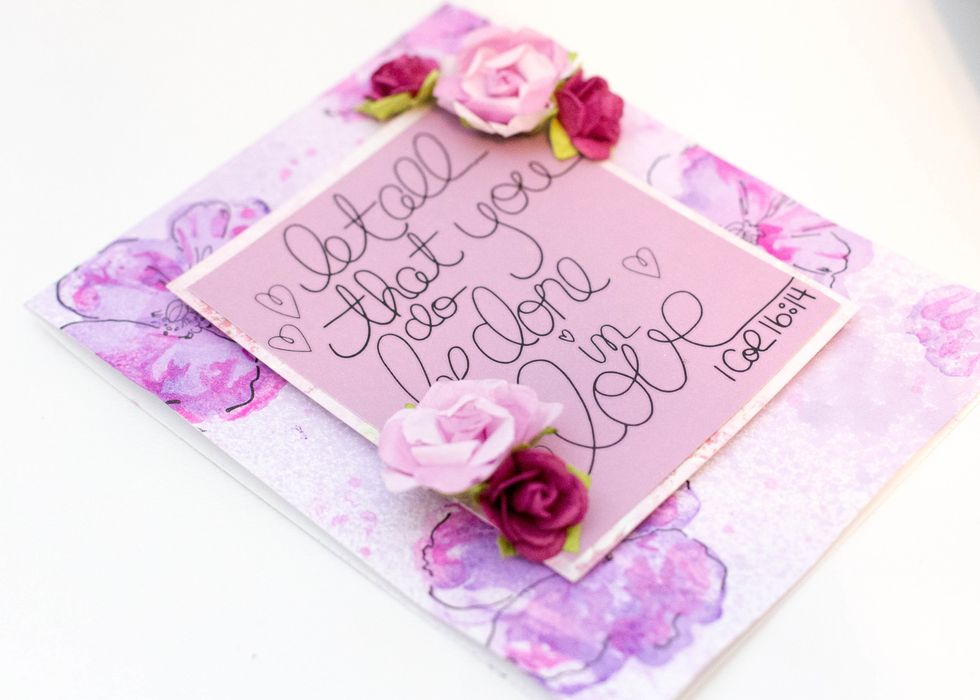 I added some flowers to complete the card.
583606 - Fragrant Flora stamp
565923 - Mini Sachet Plum
583347 - Royal Menagerie - Caroline
980597 - Creating in Faith rub-ons
582593 - Royal Menagerie Note cards
814328 - Oil Pastels
573744 - Color Bloom- Iris
Prima Marketing
Prima Marketing, Inc. is an established leader in flower embellishments in the scrapbooking and crafting industries!