How to create a canvas with swirlydoos september tech kit
Create a Canvas With Swirlydoos September Tech Kit
89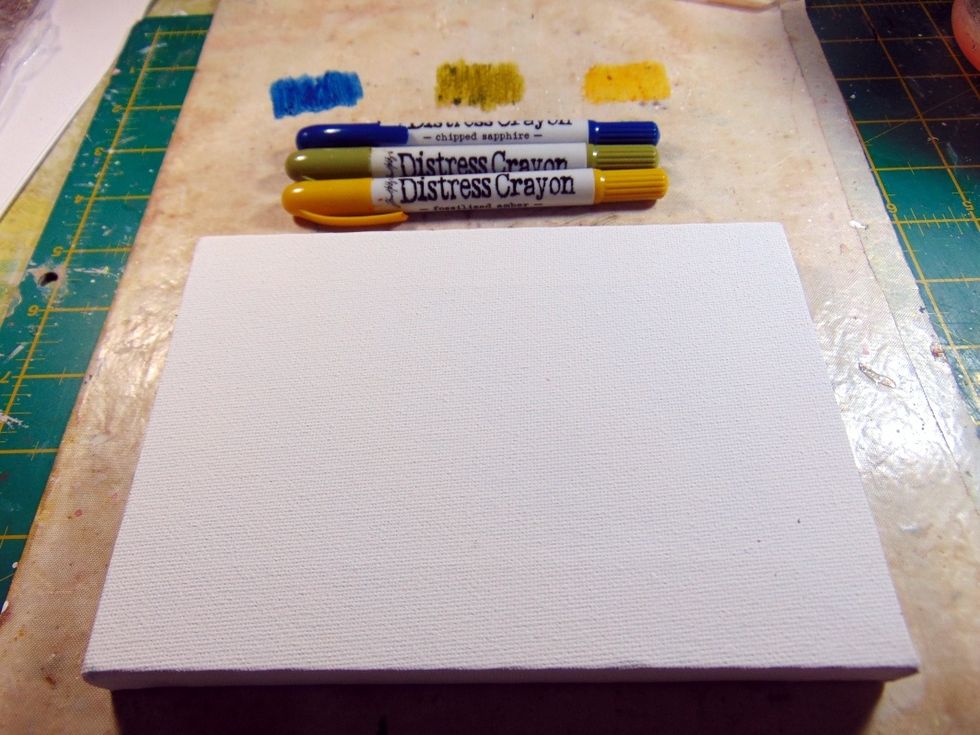 Start with the canvas & choice of colours from the distress crayons. In this tutorial i have used 2 different canvases in 2 different colour ways. Scribble a little of each colour onto a craft sheet.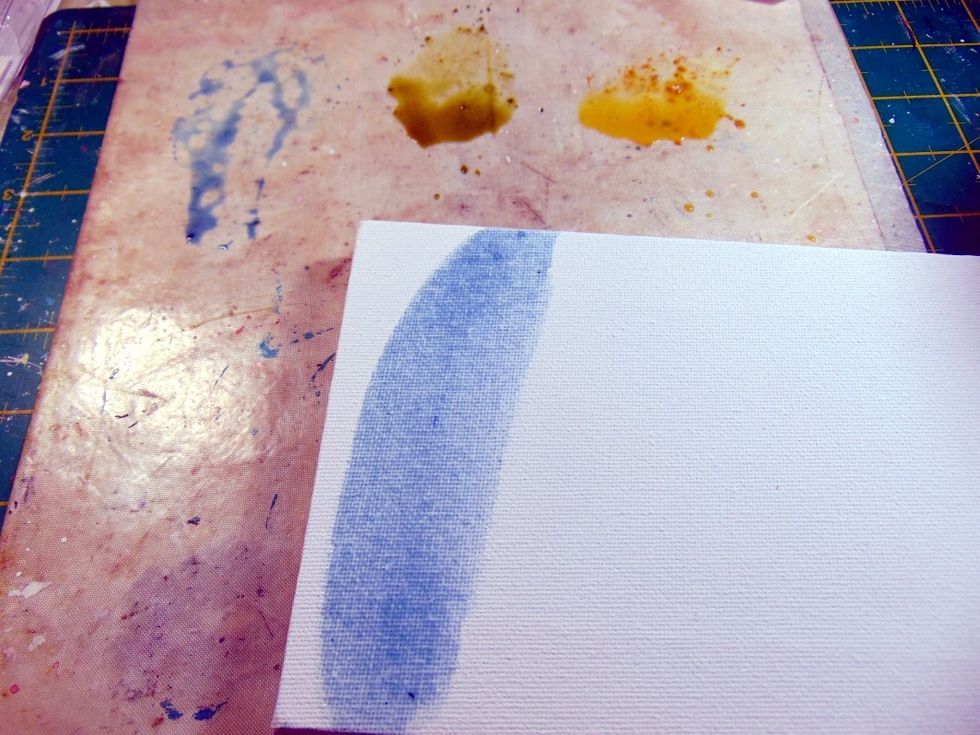 Add water to the crayons on the sheet and then paint/ sweep them over your canvas. I am doing my colours in alternative stripes across my canvas. To intensify the colour go over again.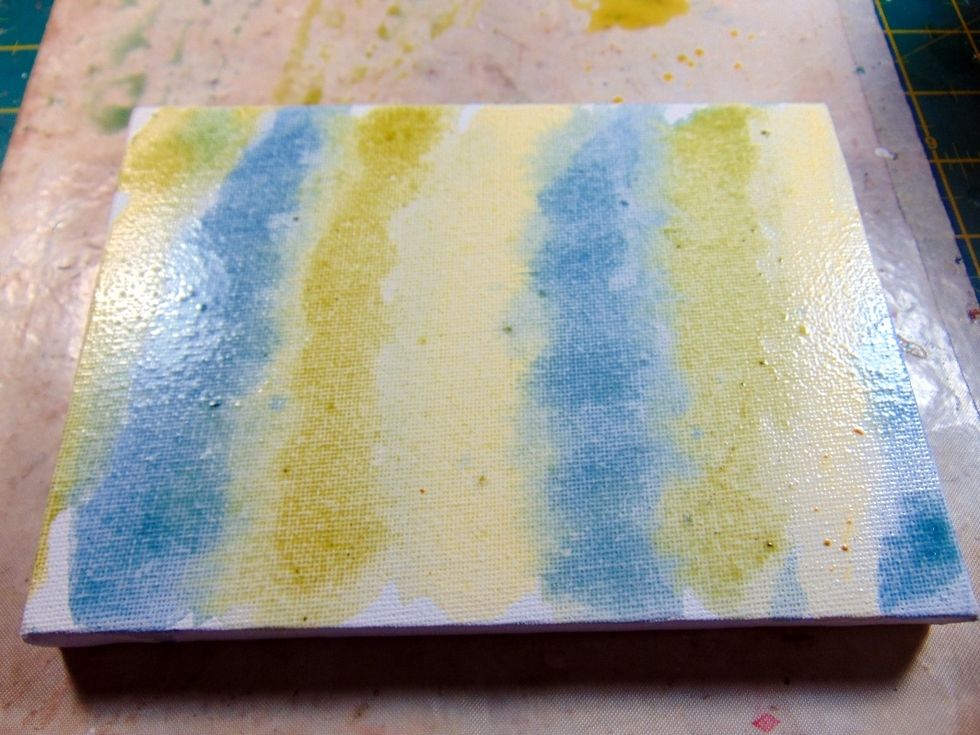 As you add your stripes, blend the colours together where they join to make the softer water colour effect.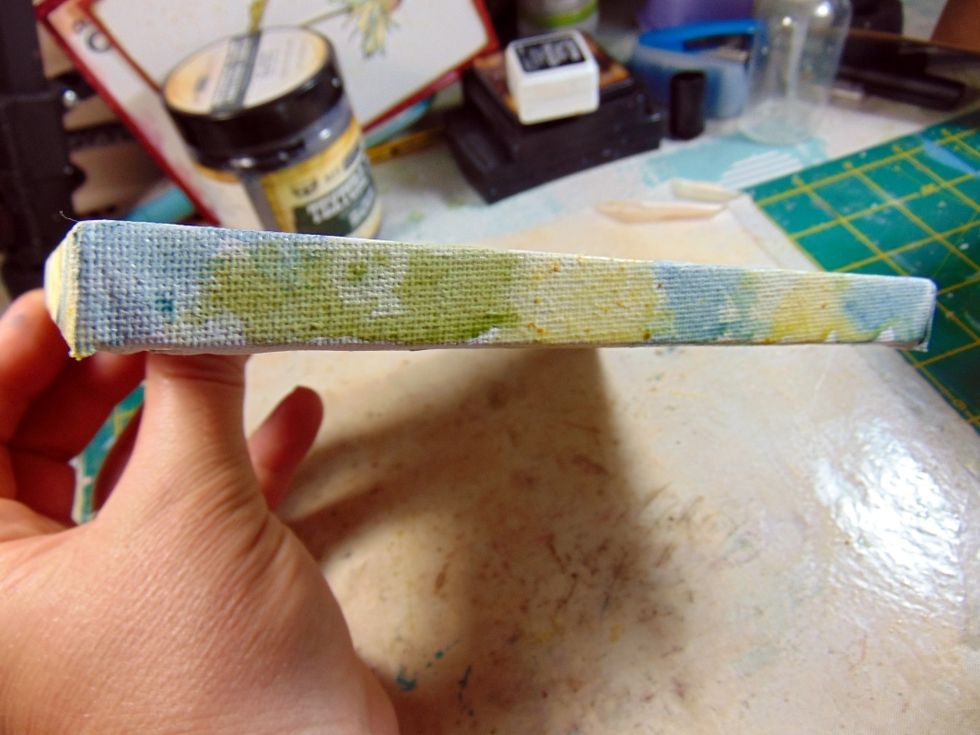 Don't forget to do the sides as well. I did this in a patched style so there was still some white canvas showing.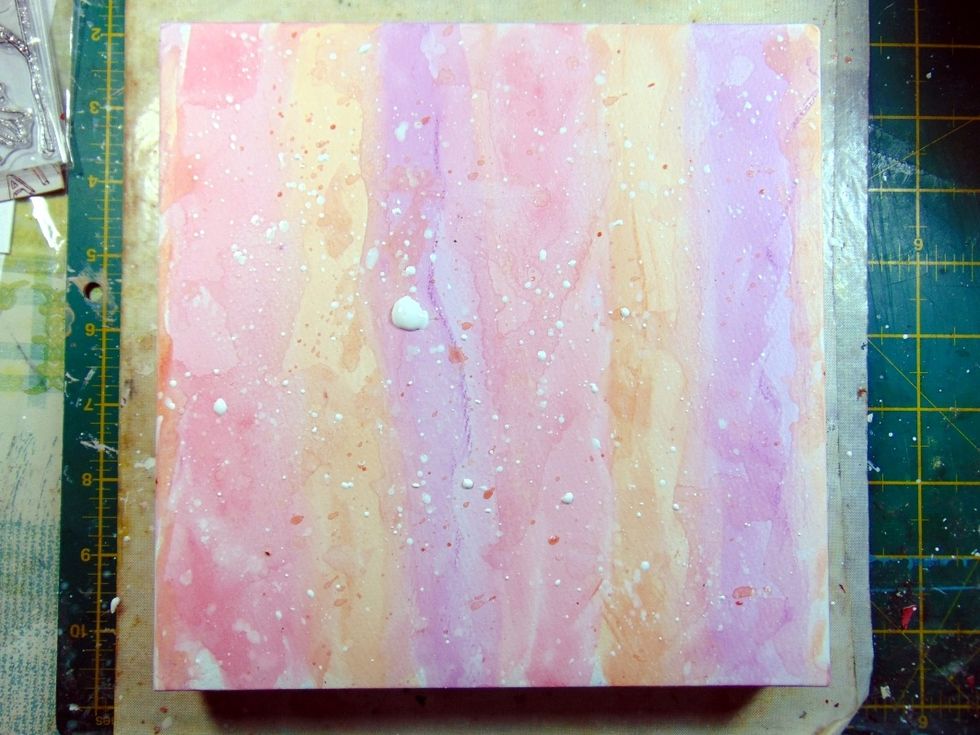 Here you can see the 2nd canvas done in my other choice of colours done in exactly the same way. When dry i splattered it with Gesso & the 'Infinite' colour from the Prima Metallic Accents.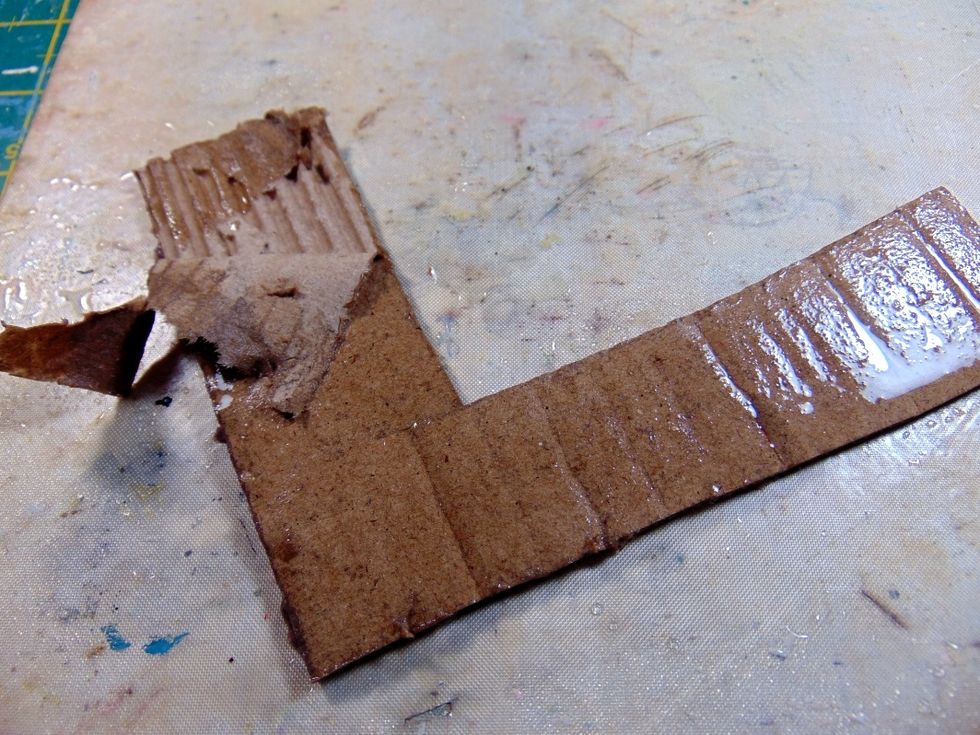 Cut some scrap cardboard, wet it, let it soak for a minute and then peel the top layer off to reveal the corrugated underneath.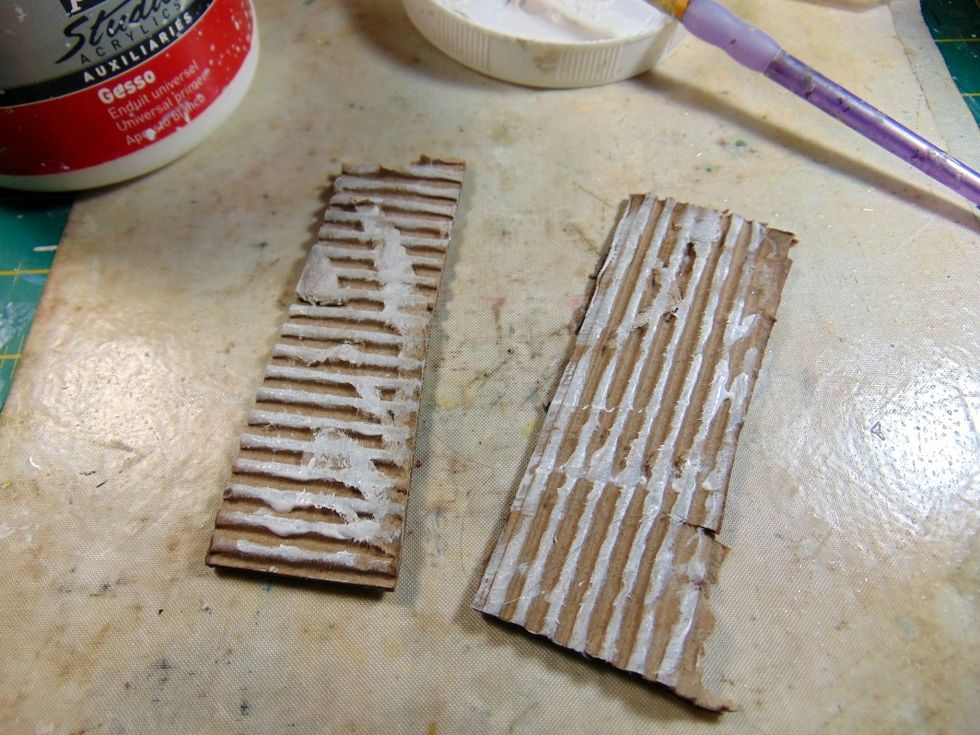 Gently sweep some Gesso over the top of 2 pieces of cardboard so it only goes on the raised pieces of corrugated.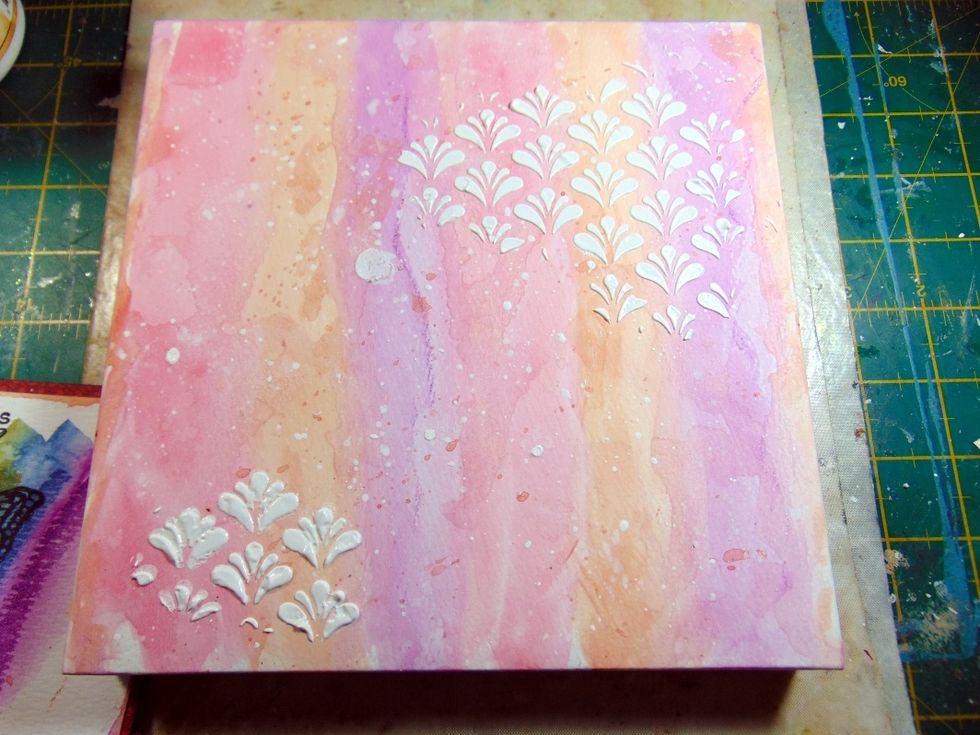 Add some texture with a stencil and texture paste to the canvas.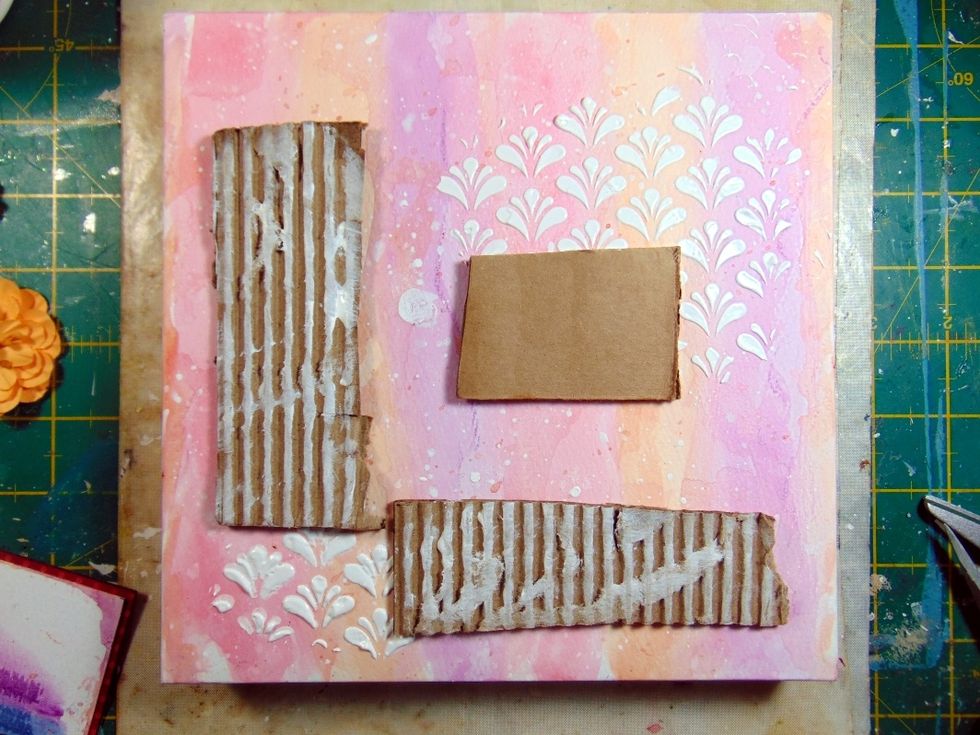 Stick the 2 pieces of cardboard to the canvas, i use a wet glue so it is still adjustable for a while if it needs to be slightly moved. The other piece of cardboard is to mount the photo on.
I used the watercolour card and stamps from the Crayon Watercolour kit as my centre, following the instructions provided. I mounted it on some coordinated card stock. Stick on the cardboard mount.
Next add some flowers!! Because the picture is raised the flowers can be poked underneath as well as on top to create depth.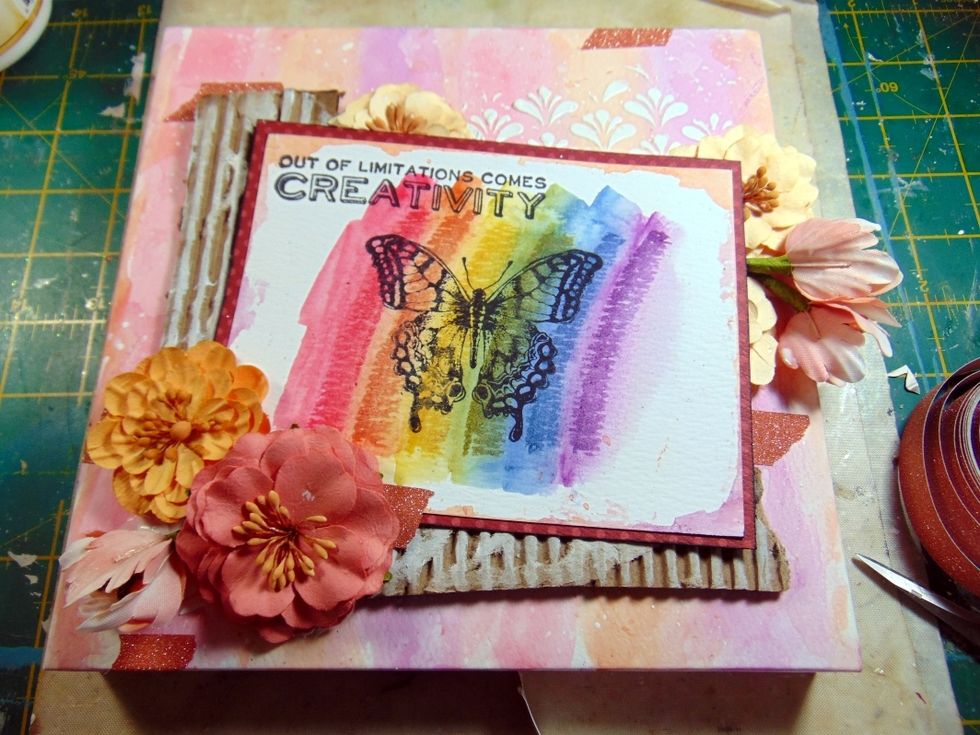 Using the Glitter Tape i ripped pieces off the reel and added them around my layout.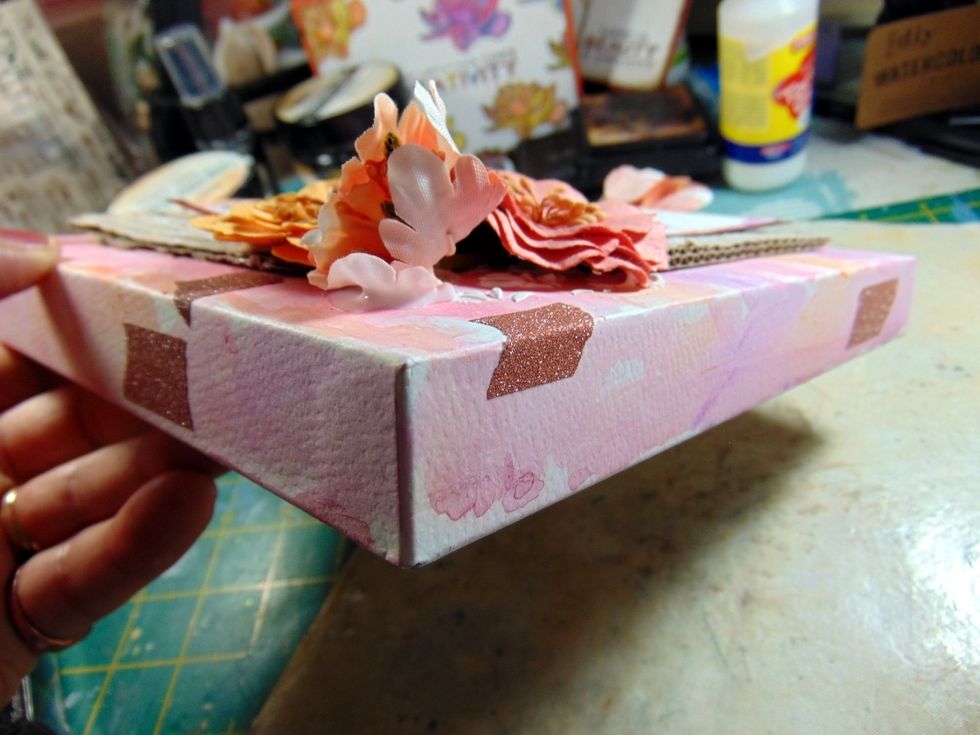 Don't forget the sides as these will be seen too! Wrap some over the edges.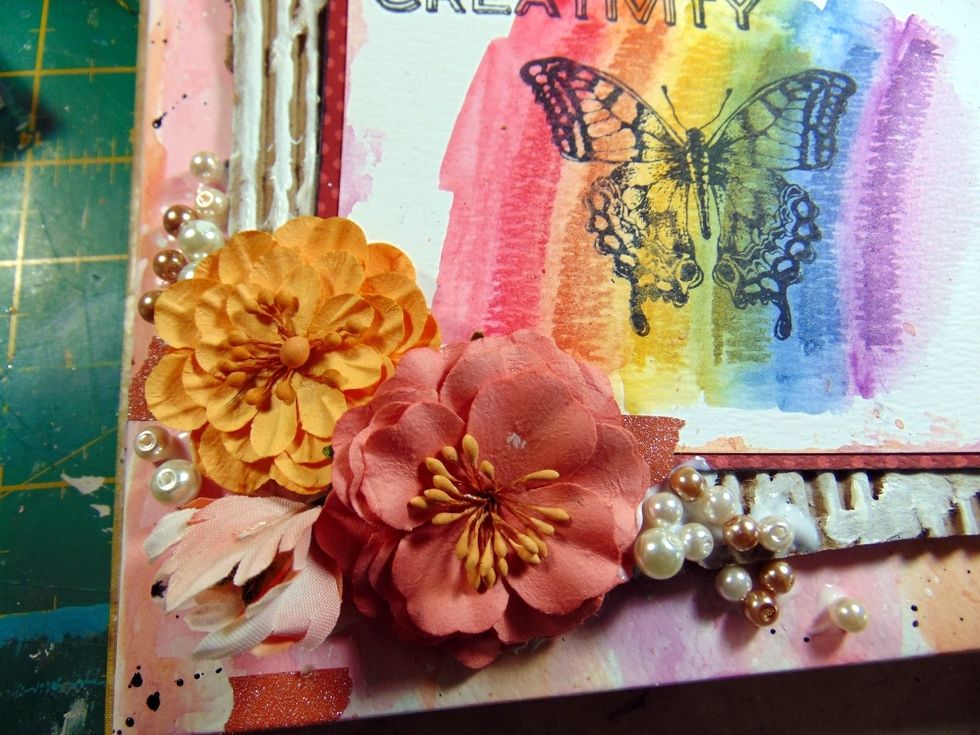 Using some Gel Medium stick some of the Memory Hardware Pearls around the edges of the flower clusters.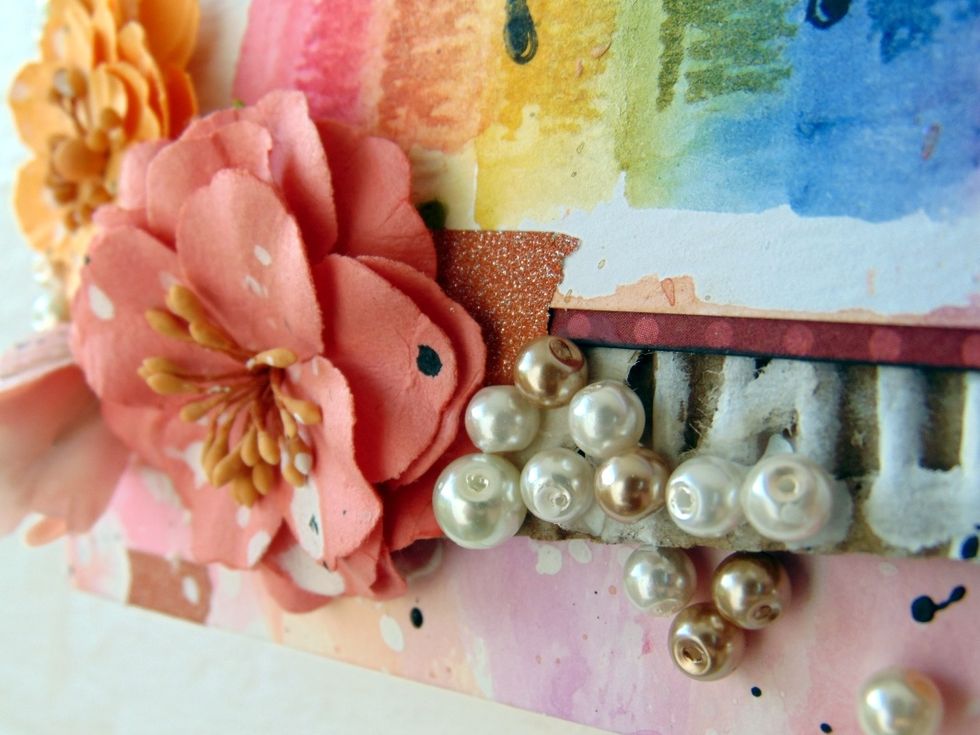 A close up.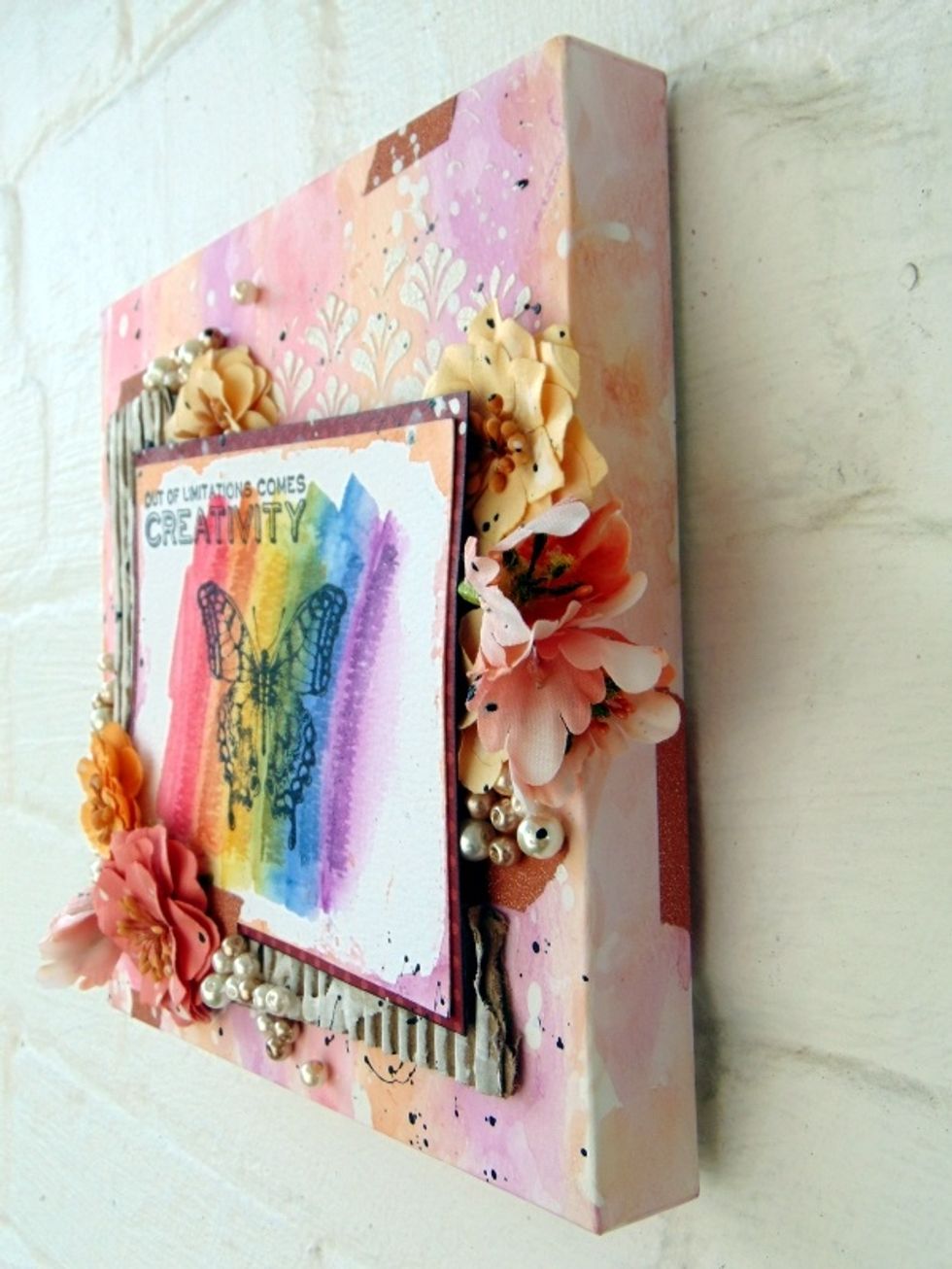 A side view.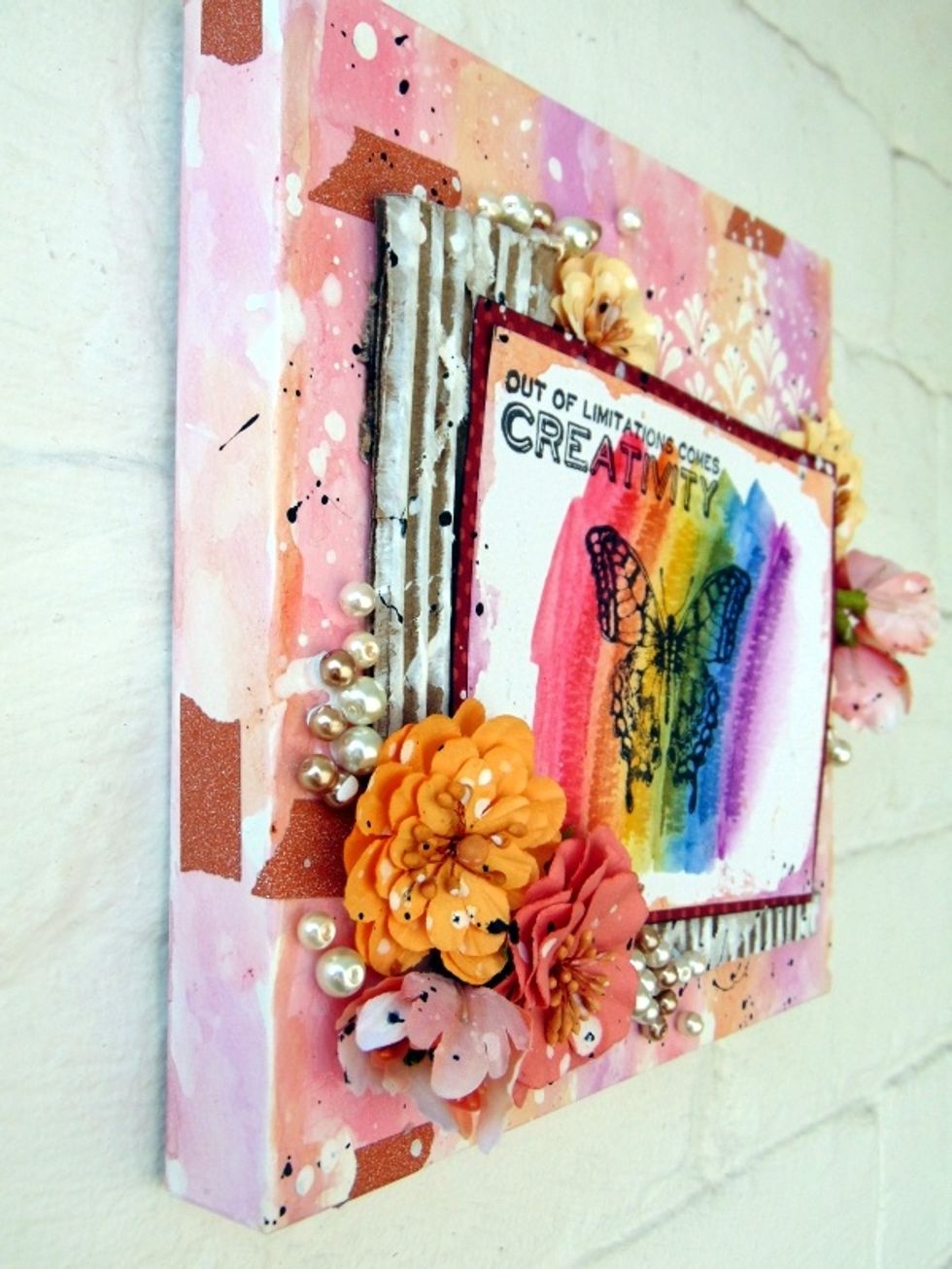 The other side.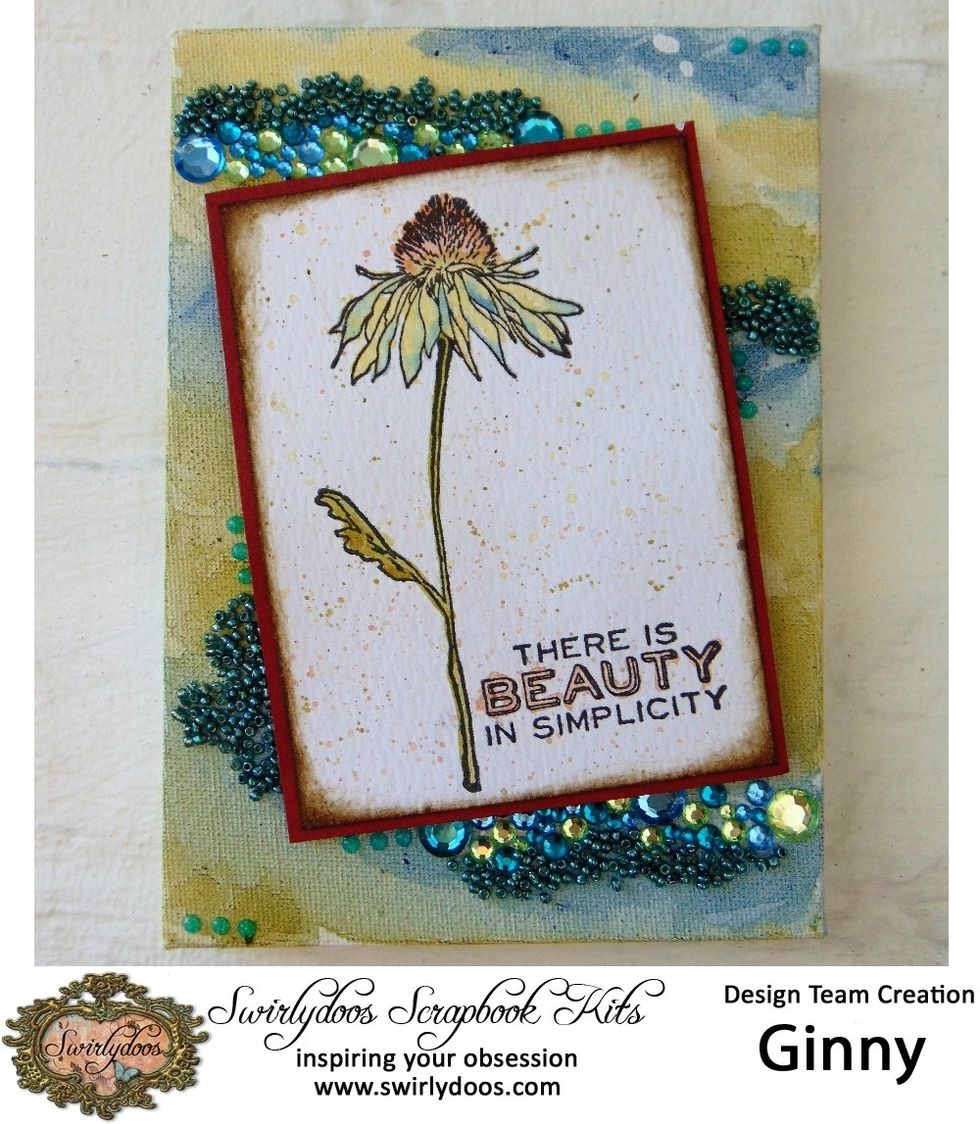 This is my other finished canvas using another of the card and stamps from the Watercolour kit , this time simply with the crystals, Nuvo and seed beads.
Swirlydoos September Technique Kit 2016
Swirlydoos September Flower Add On kit 2016
Swirlydoos September Embellishment On Kit 2016
White Gesso
Black Gesso
Gel Medium
Texture Paste and Stencil
Swirlydoos September Main Kit 2016