Create a Canvas With Oil Pastels (By Tiffany)
58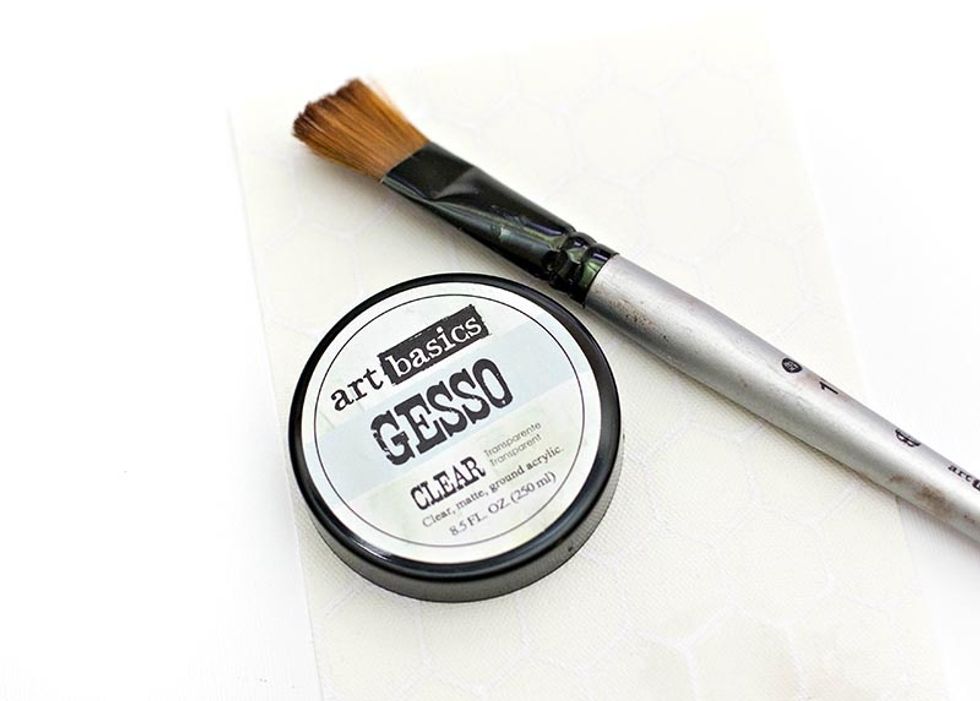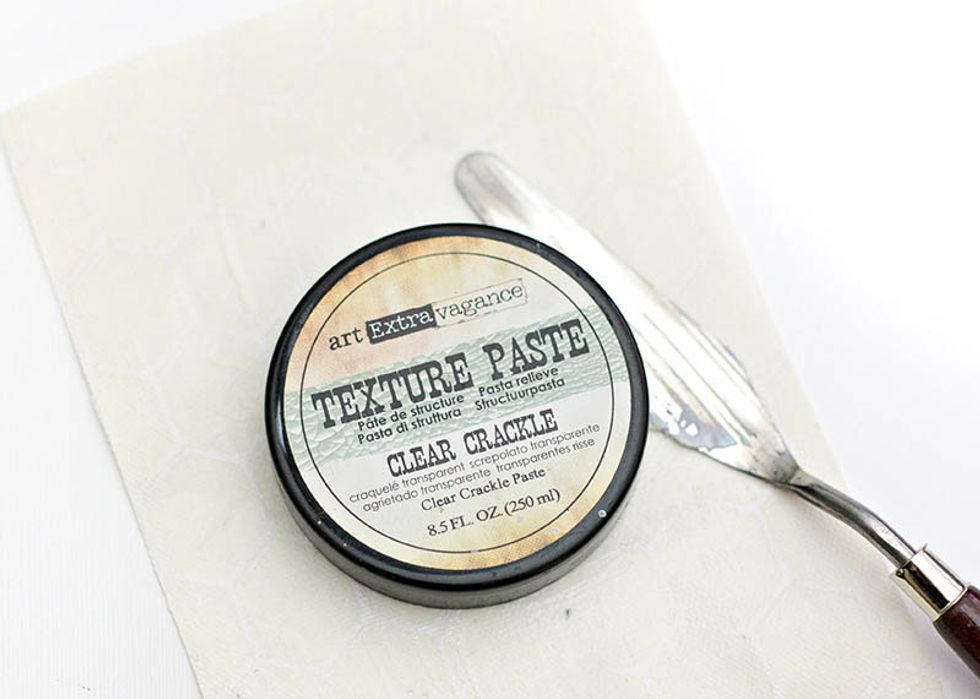 Randomly apply a touch of Clear Crackle to give it extra texture. Set aside to dry.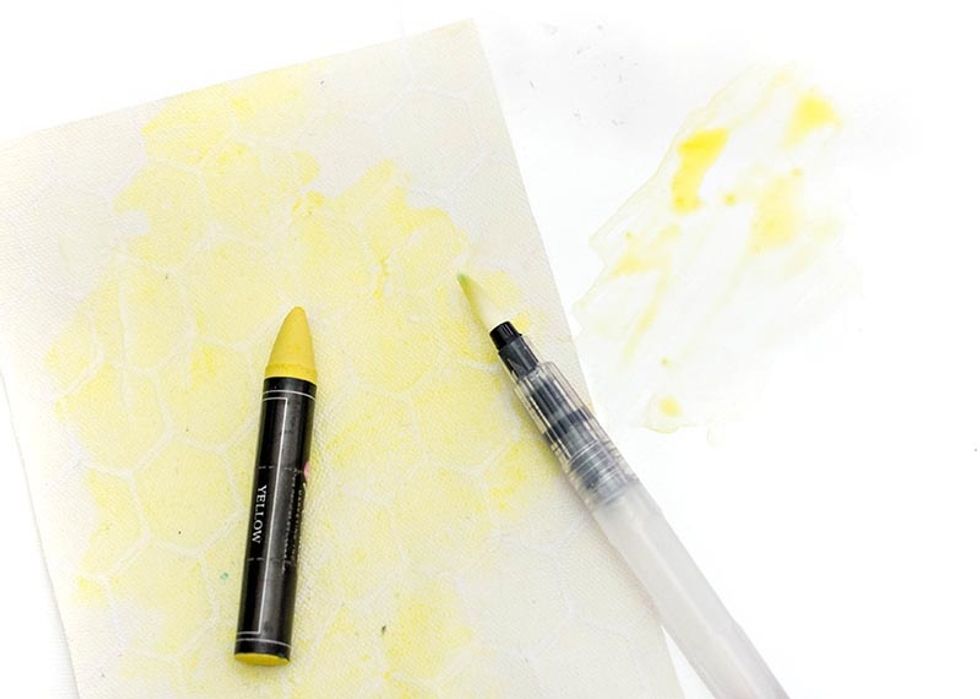 Select Oil Pastel colors that you love & scribble with each on a craft mat. Use a waterbrush & squeeze out a touch of water to mix with the Oil Pastel. Add to your canvas. Use your heat tool to dry.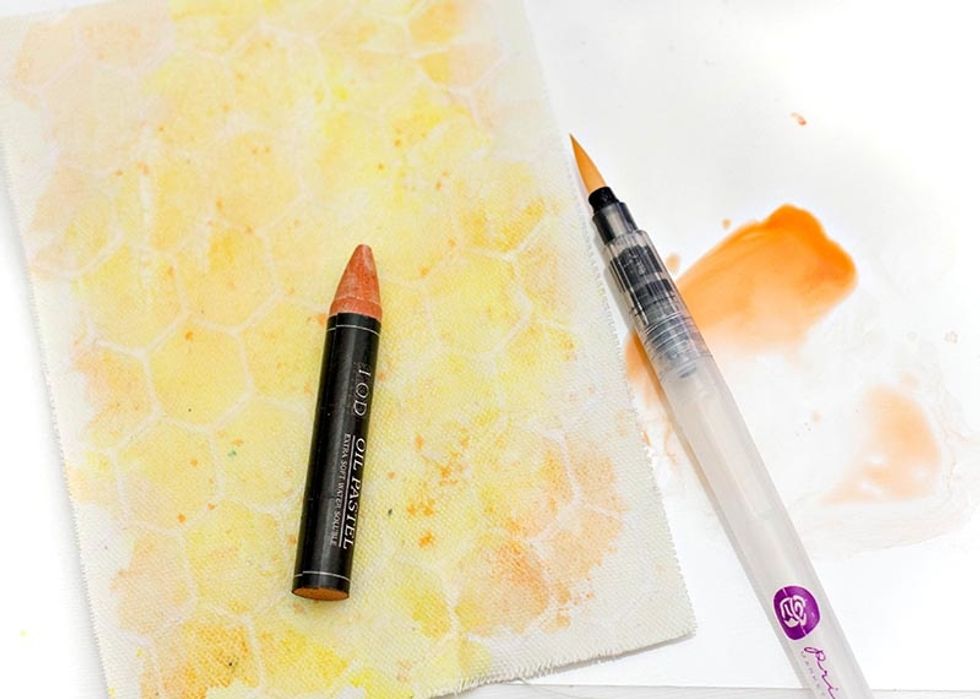 You can use as many colors, or as few colors as you wish. Try splattering it on the canvas and then spraying water on the canvas. It will look fabulous!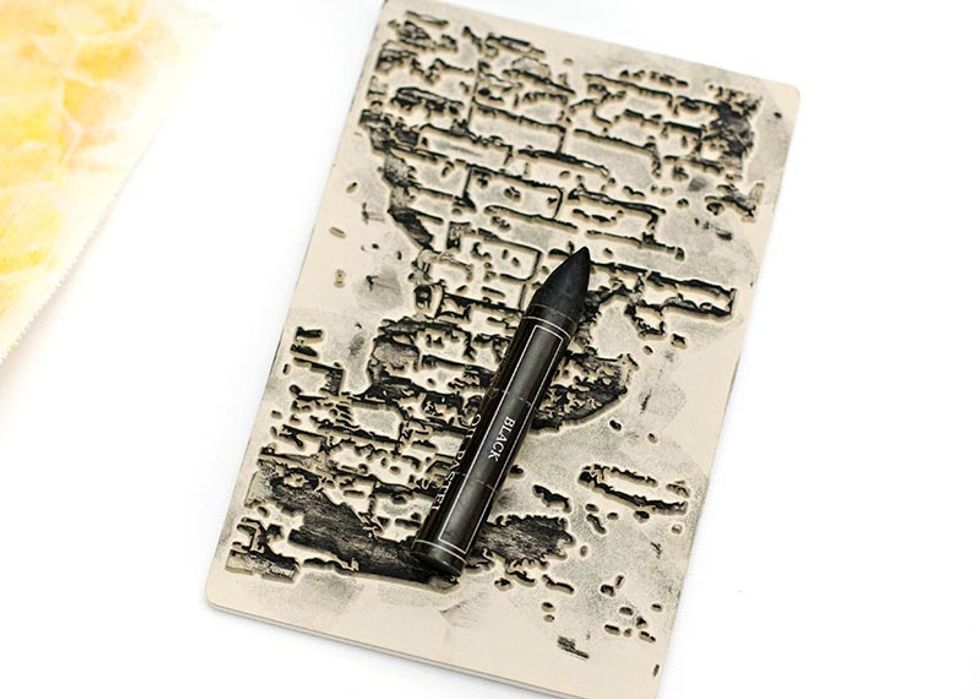 Add the black Oil Pastel straight on a background stamp. Spray a little water on to the stamp to activate the color, then stamp directly on the canvas. This creates a really nice watercolor image.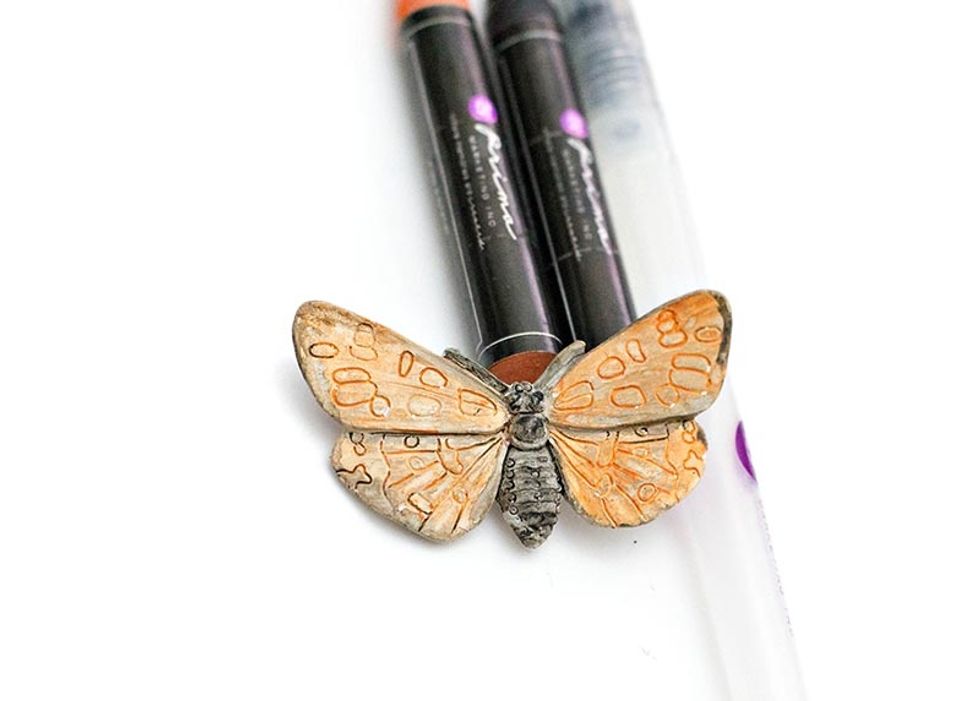 Try coloring a Prima resin with Oil Pastels!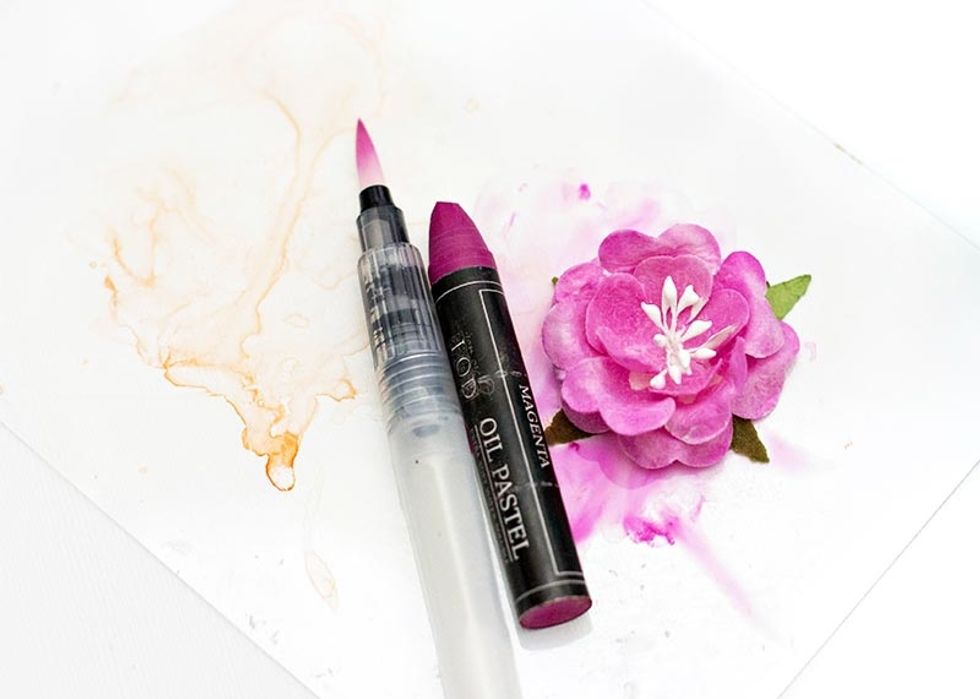 Choose Oil Pastels & draw on your craft mat. Use your waterbrush to mix together. Color the flower, but be careful of the fragile centers. Use your heat gun to dry the flower.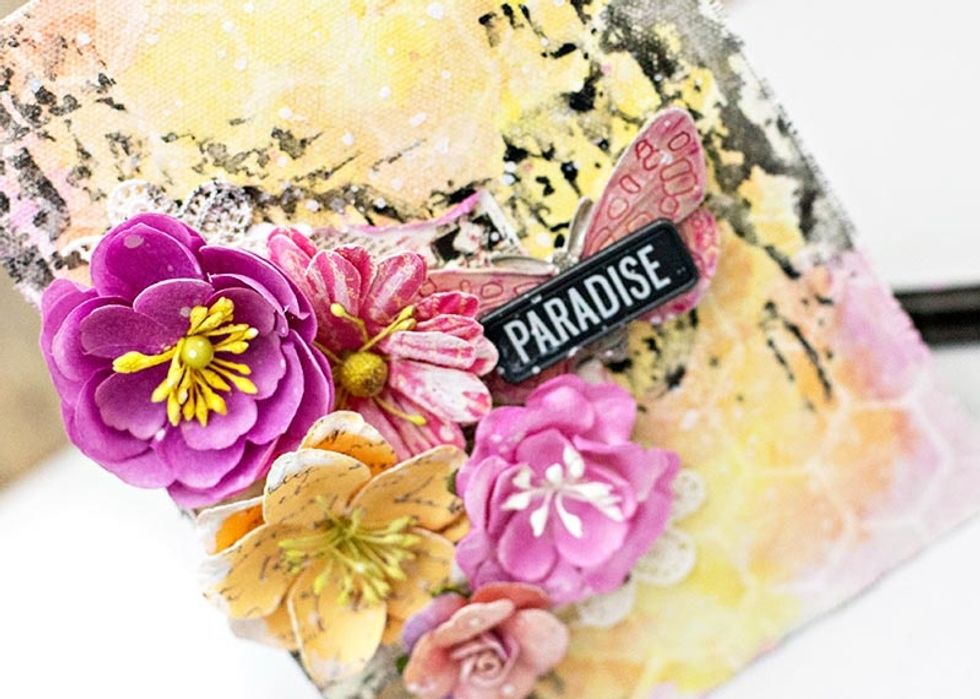 Decorate your canvas with a 3x4" card, a cluster of flowers, the Prima resin, a touch of trim, and a street sign to finish it off!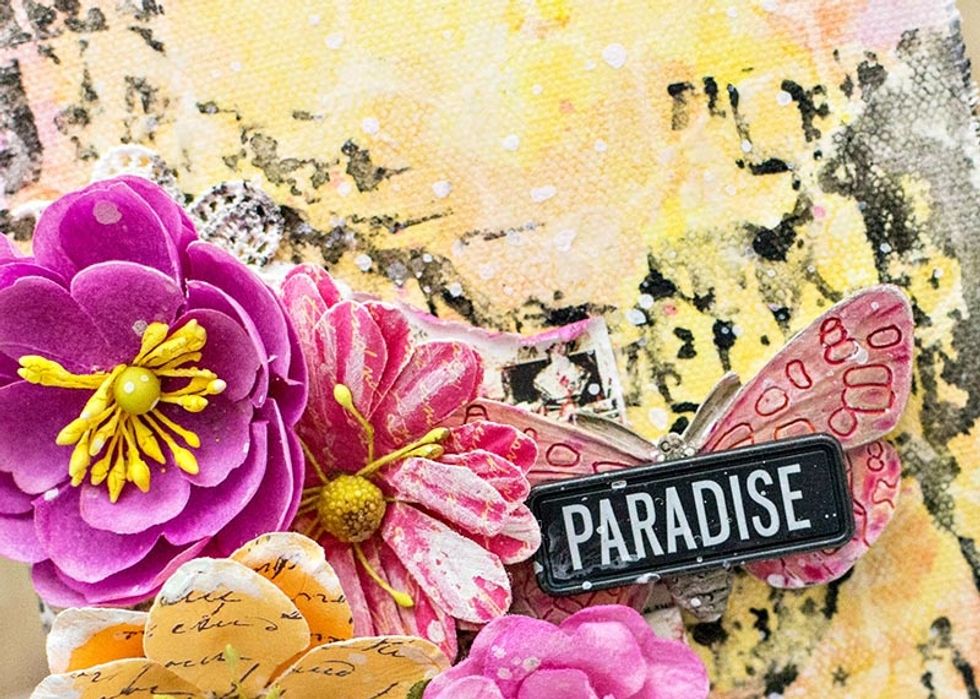 Tip: You can adhere this finished piece to a canvas blank to create a home decor piece, or use in an art journal, or as a mini-album cover!
1.0 814328 - IOD Oil Pastel Crayon Set - 24 Colors
1.0 580421 - Watercolor Brush Pen Set
1.0 961466 - Art Basics - Clear Gesso
1.0 961541 - Art Extravagance - Clear Texture Paste
1.0 960605 - 12x12" Resist Canvas - Honeycomb
1.0 578954 - Garden Fable -3x4 Journaling Cards
1.0 577773 - Rondathe Flowers - Whitecap
1.0 582722 - 4x6" Cling Stamp - Loft Wall
1.0 892173 - Junkyard Findings- Street Signs
1.0 565893 - Labelle Flowers - Trinidad
1.0 583286 - Royal Menagerie Flowers - Mary
1.0 582630 - Florella Flowers
1.0 569945 - Prima Resins - Butterflies
1.0 583026 - Prima Lace Trim - Magnolia
Prima Marketing
Prima Marketing, Inc. is an established leader in flower embellishments in the scrapbooking and crafting industries!