Create a Canvas With Dimension and Texture
127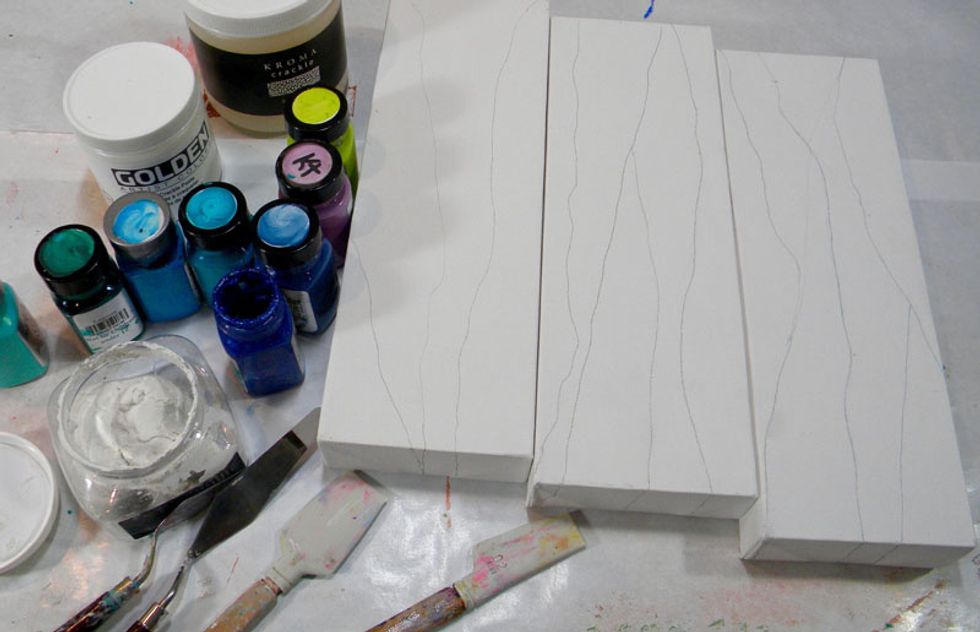 I was inspired by canvases I'd seen on Pinterest with lots of texture, dimension and shimmer in flowing lines. To start, draw lines on the canvases to show the patterns.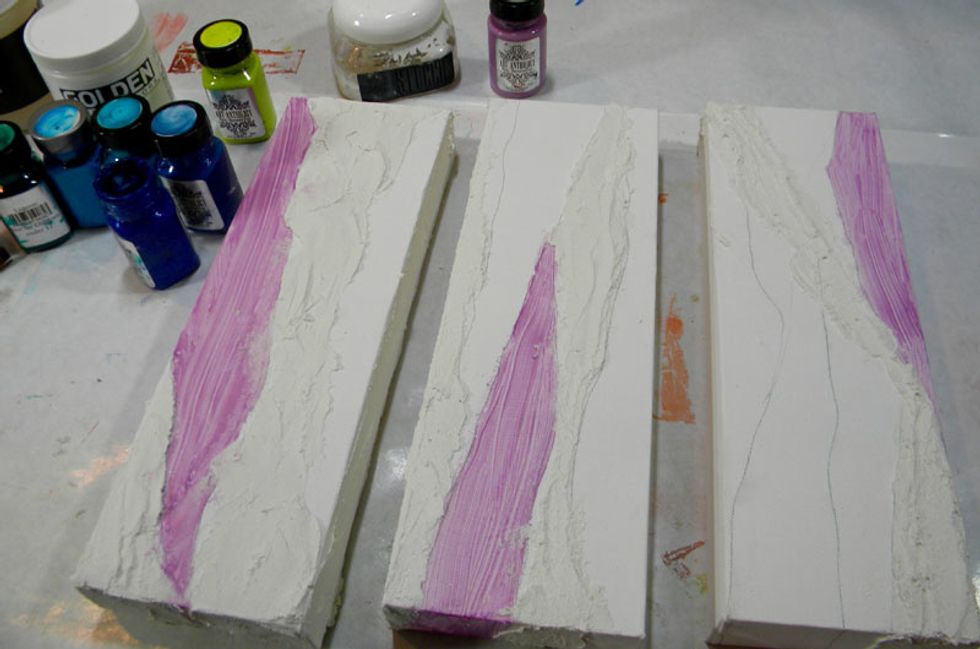 Art Anthology Stucco is a very textural medium. Apply a thick layer with a palette knife to the canvases. Start filling in the pattern using the Velvet mediums, which have a matte finish.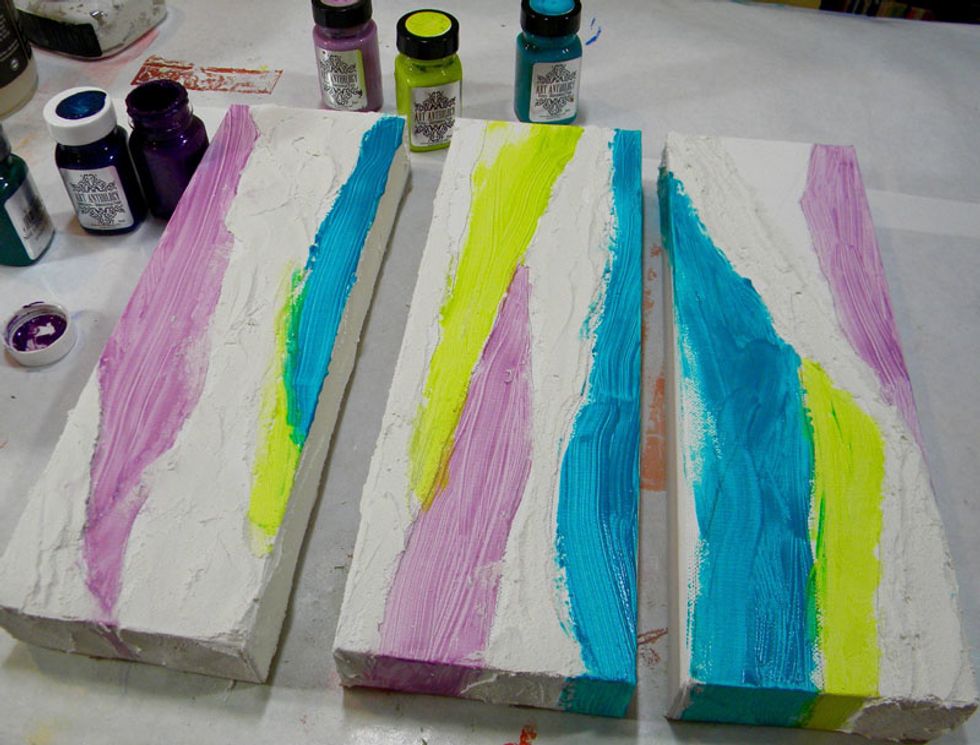 Paint Orchid, Limeade and Fiji Velvets onto the canvas. This is just the first layer so don't worry about staying within the lines. We still have lots of layers to go!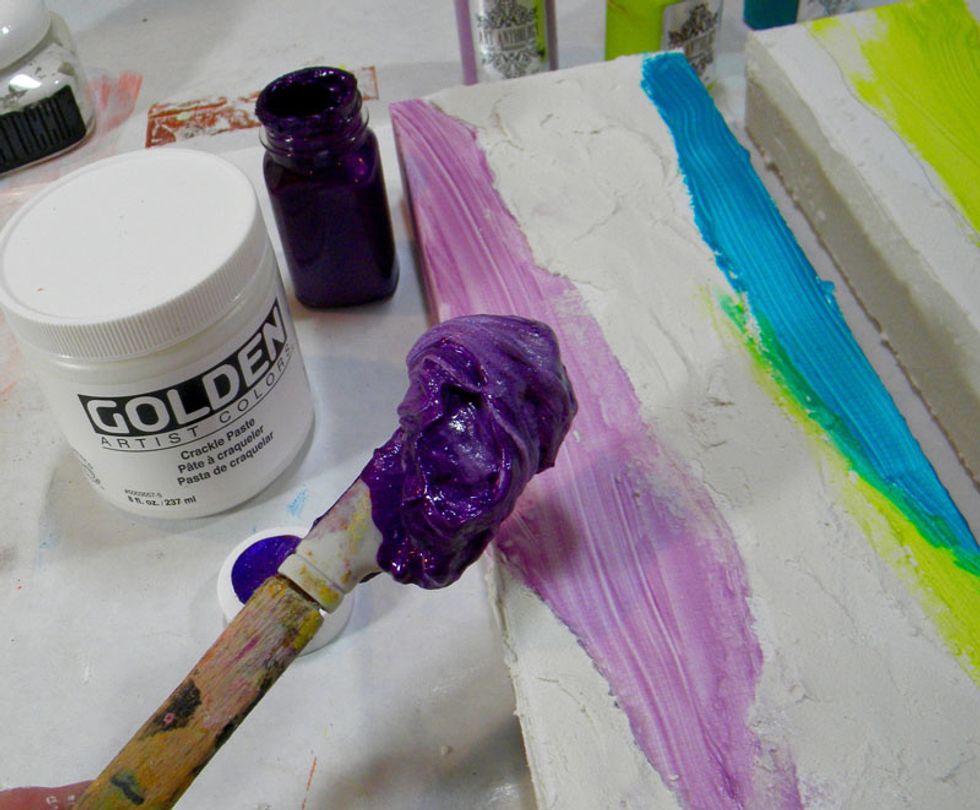 The idea is to layer crackle paste over the Velvet colors. Mix Fluorite Gemstones with Golden Crackle Paste and lay it down in a thick layer on top of the Orchid on all three canvases.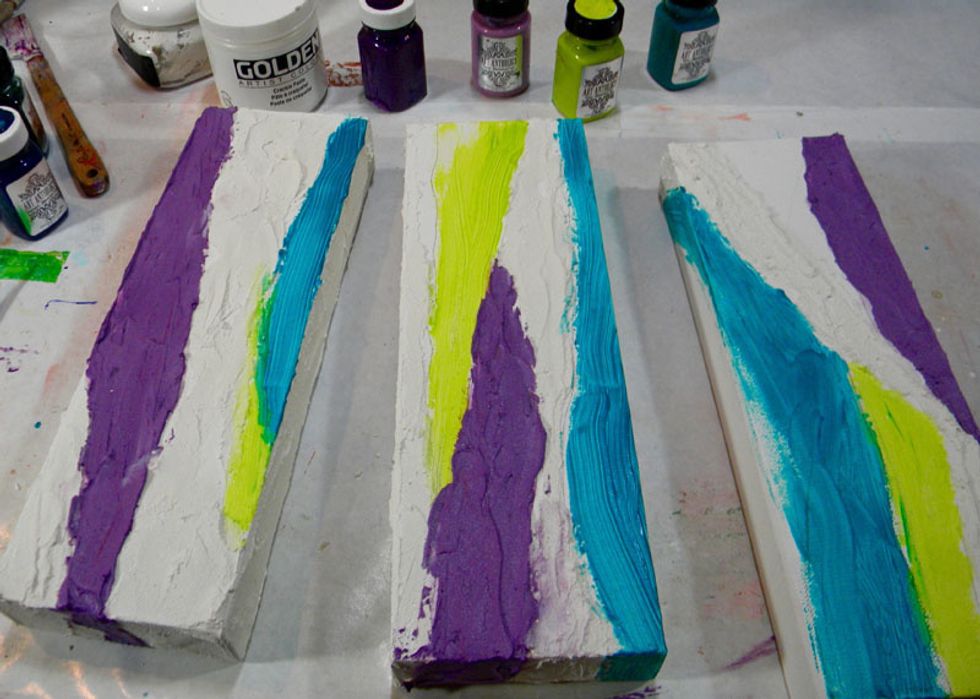 Here are the canvases so far. I started thinking about how thick the Art Anthology paints are and how they are advertised as "dimensional". I decided to create textural effects using the Limeade.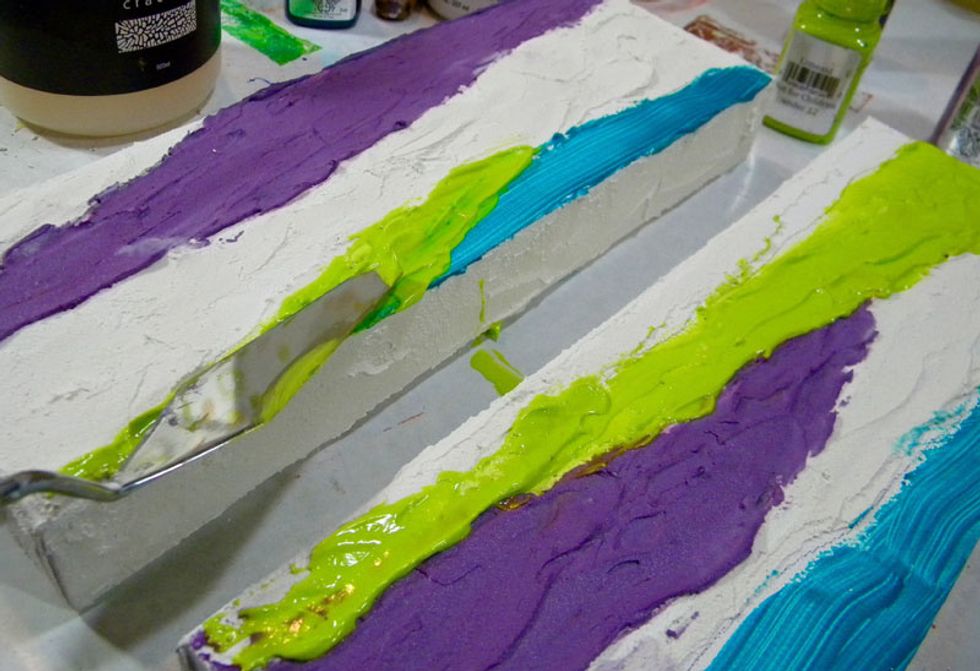 So I slathered it on really thick with a palette knife in the stripes that I designated as green.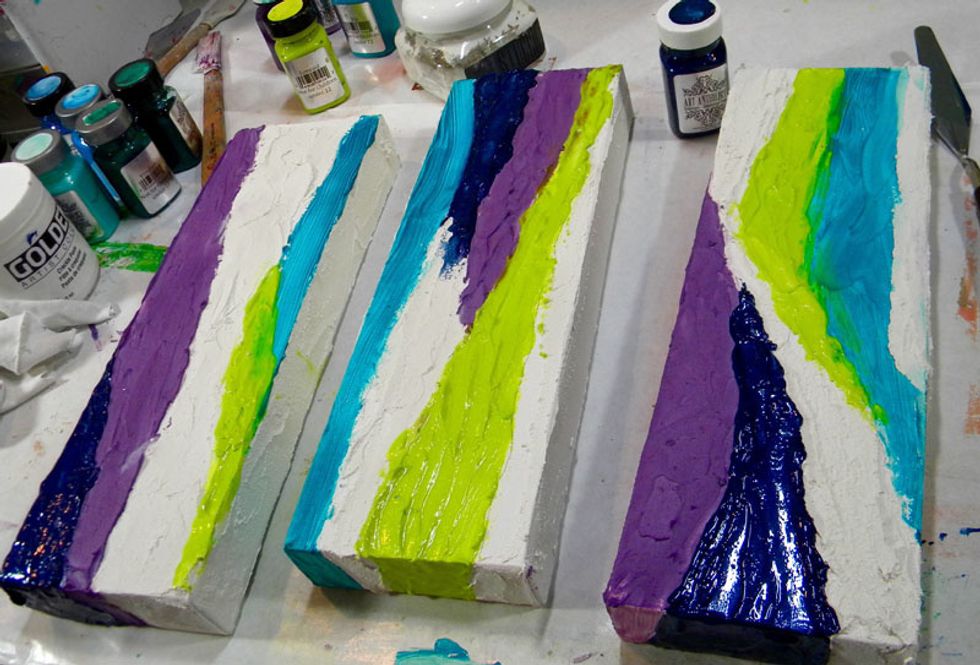 I added Blue Topaz in the same manner. The addition of the darker color was a nice contrast to the brighter colors.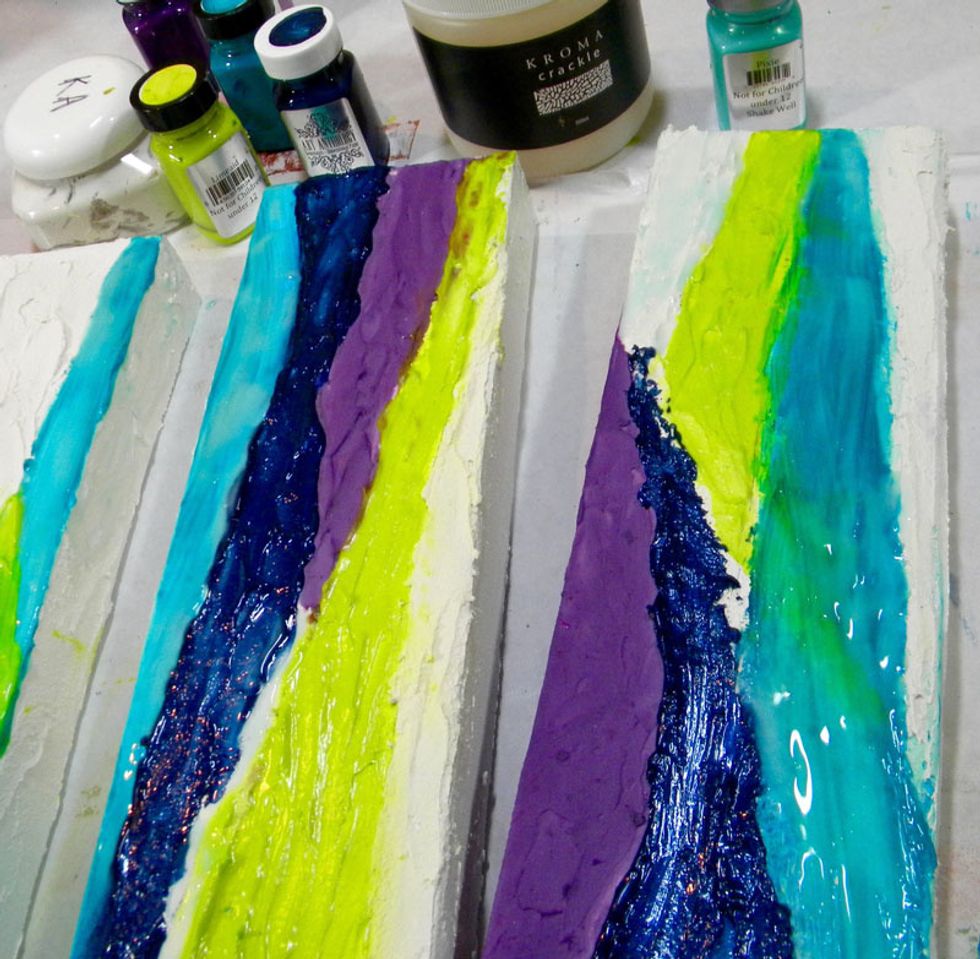 Paint a thick layer of Kroma Crackle Medium onto the Fiji stripes. This medium is clear and drys matte. The thicker the application, the larger the cracks. I left the project to dry overnight.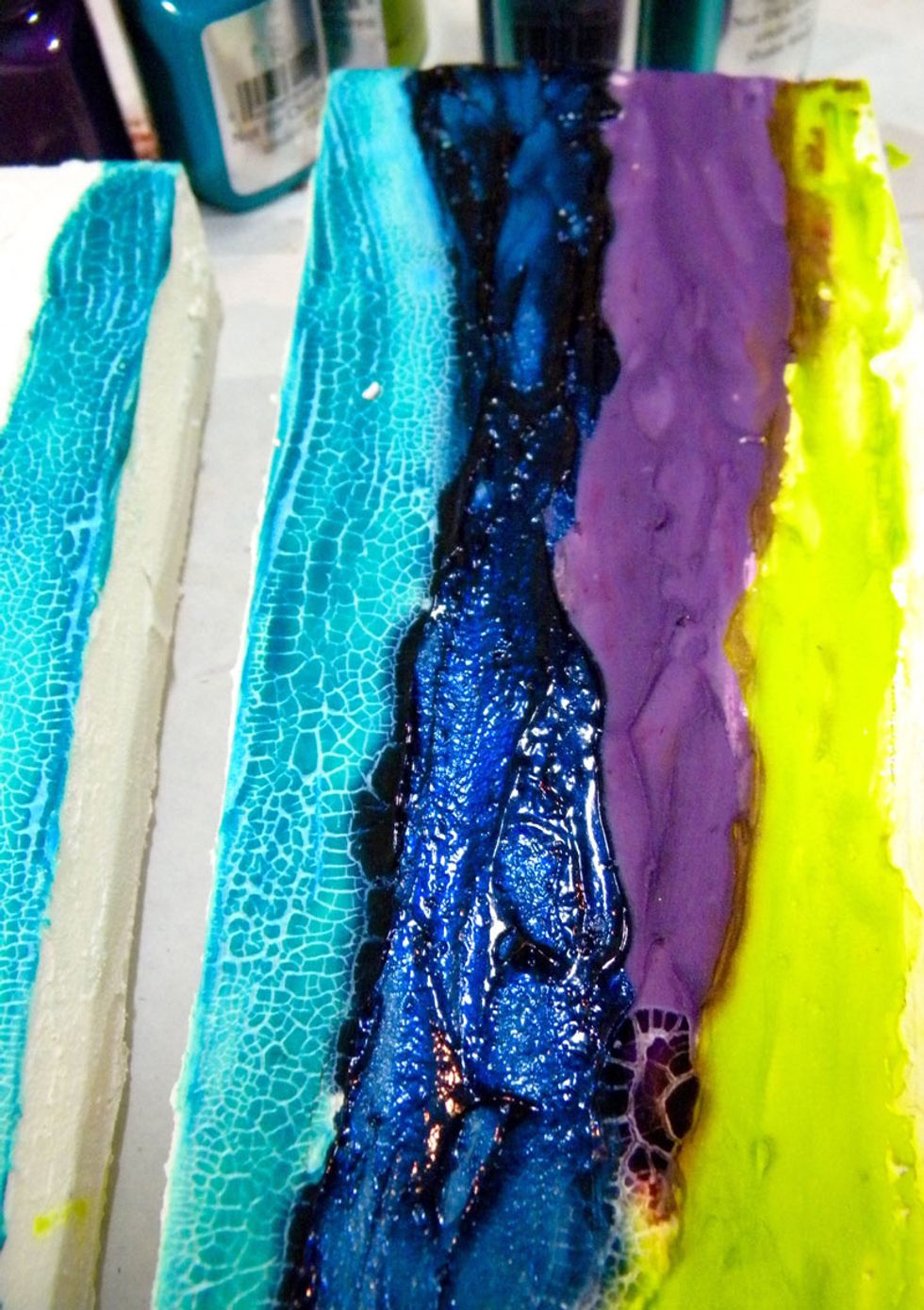 The next day, and interesting thing happened. The Kroma Crackle application had nice cracks. But the Golden Crackle paste that was mixed with Fluorite Gemstones did not crackle at all.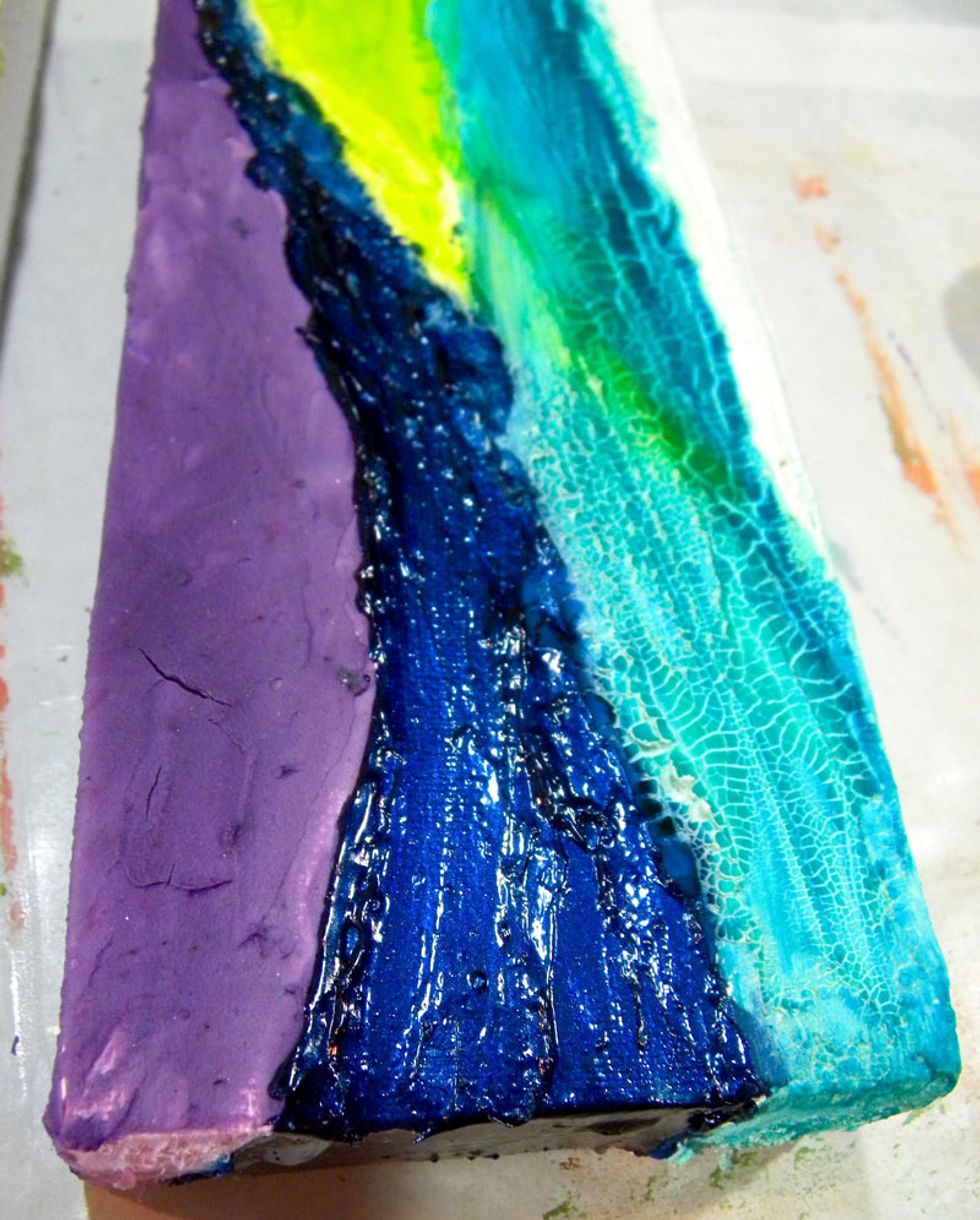 It must have been the ratio of paint to medium that made it not crackle, since I have used it before with success. Look at how the Blue Topaz Gemstones shimmer!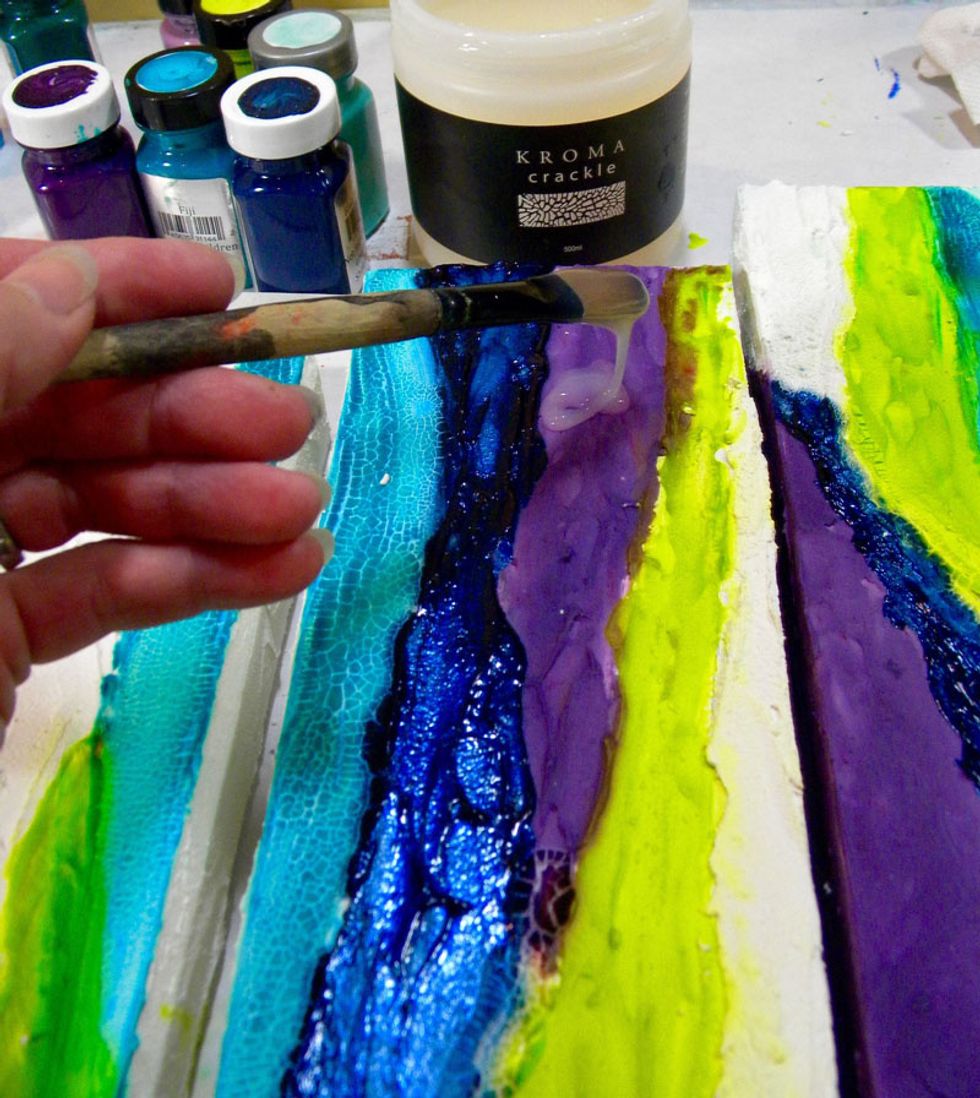 I added Kroma Crackle to the purple stripes and let it dry and crack before moving on. I also added Tink Sorbet to the green stripes to add shimmer.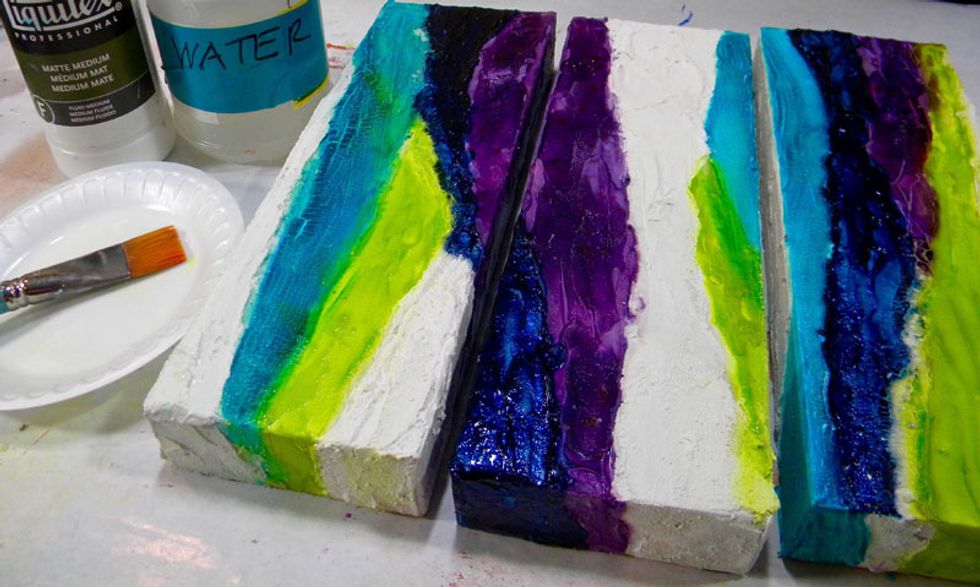 According to the directions for Kroma Crackle, after it drys and cracks, you must seal it by painting on a mixture of matte medium and water. This keeps the cracks from flaking off.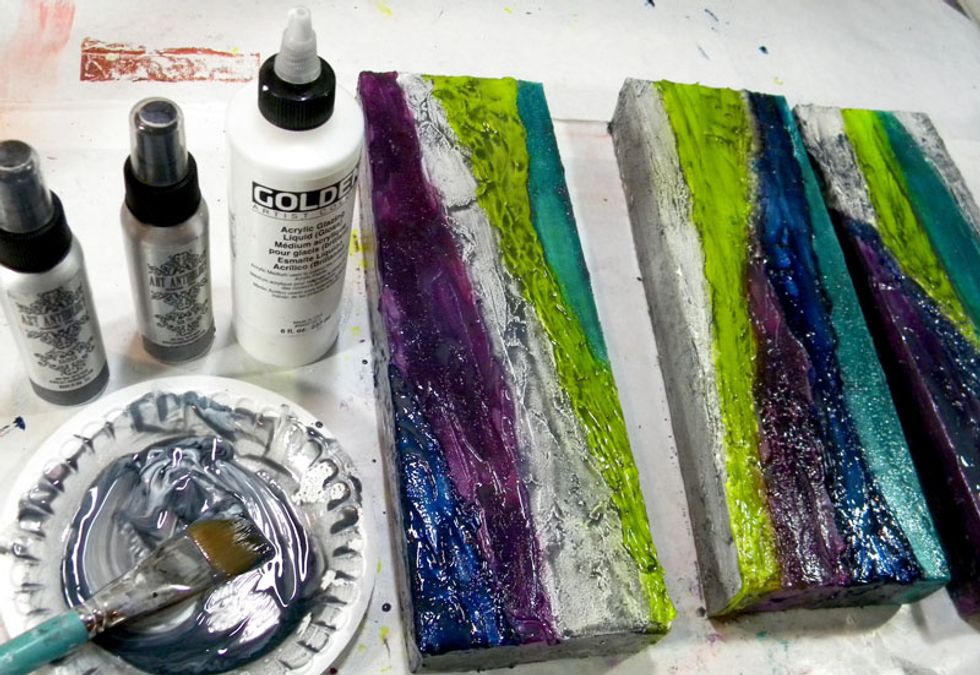 To bring out the cracks, make a glaze of Silk Tie and Raider Colorations Sprays and Acrylic Glazing Medium. Paint onto all three canvases. After a minute, remove the excess glaze with a baby wipe.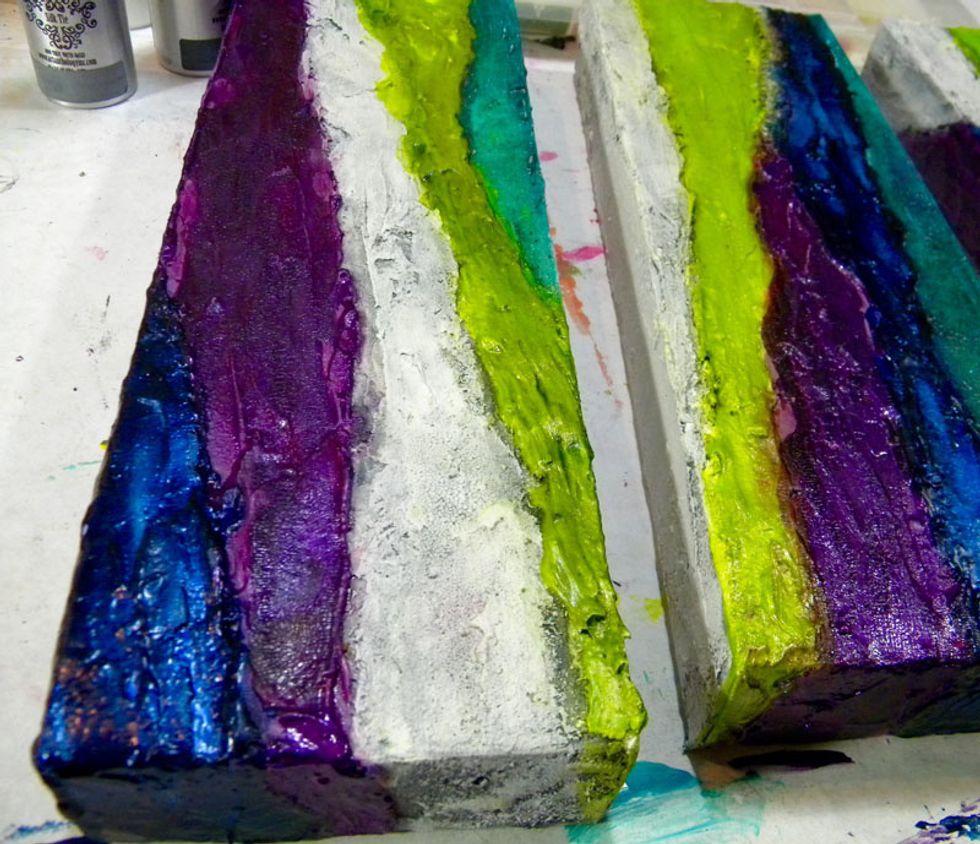 I love how the dark glaze highlights all of the cracks and crevices!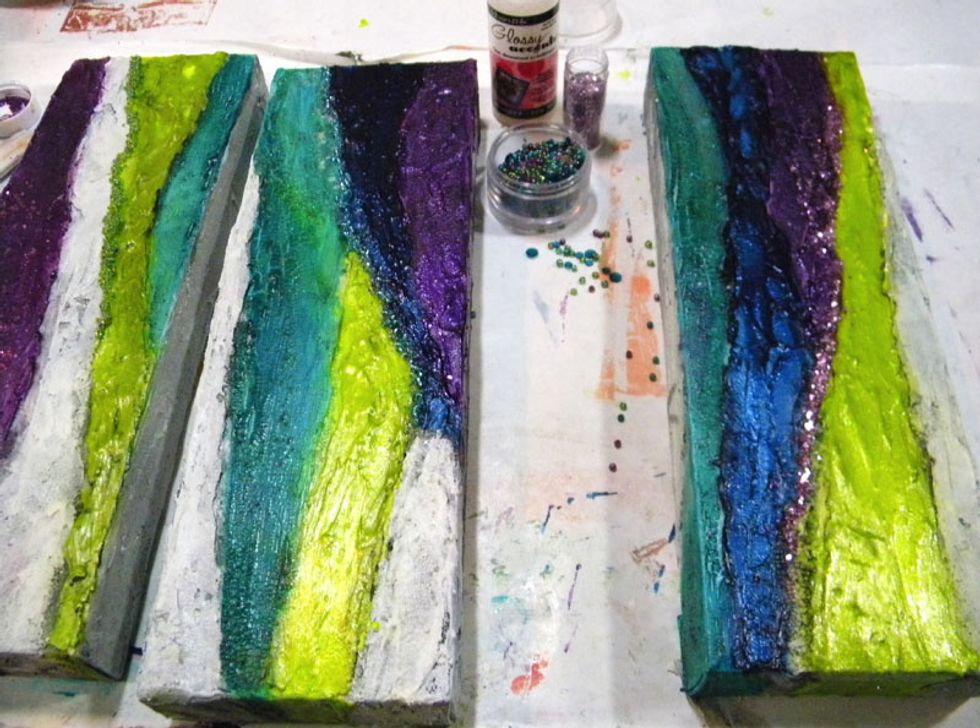 Add gems, beads and chunky glitter along the edges of the stripes with Glossy Accents.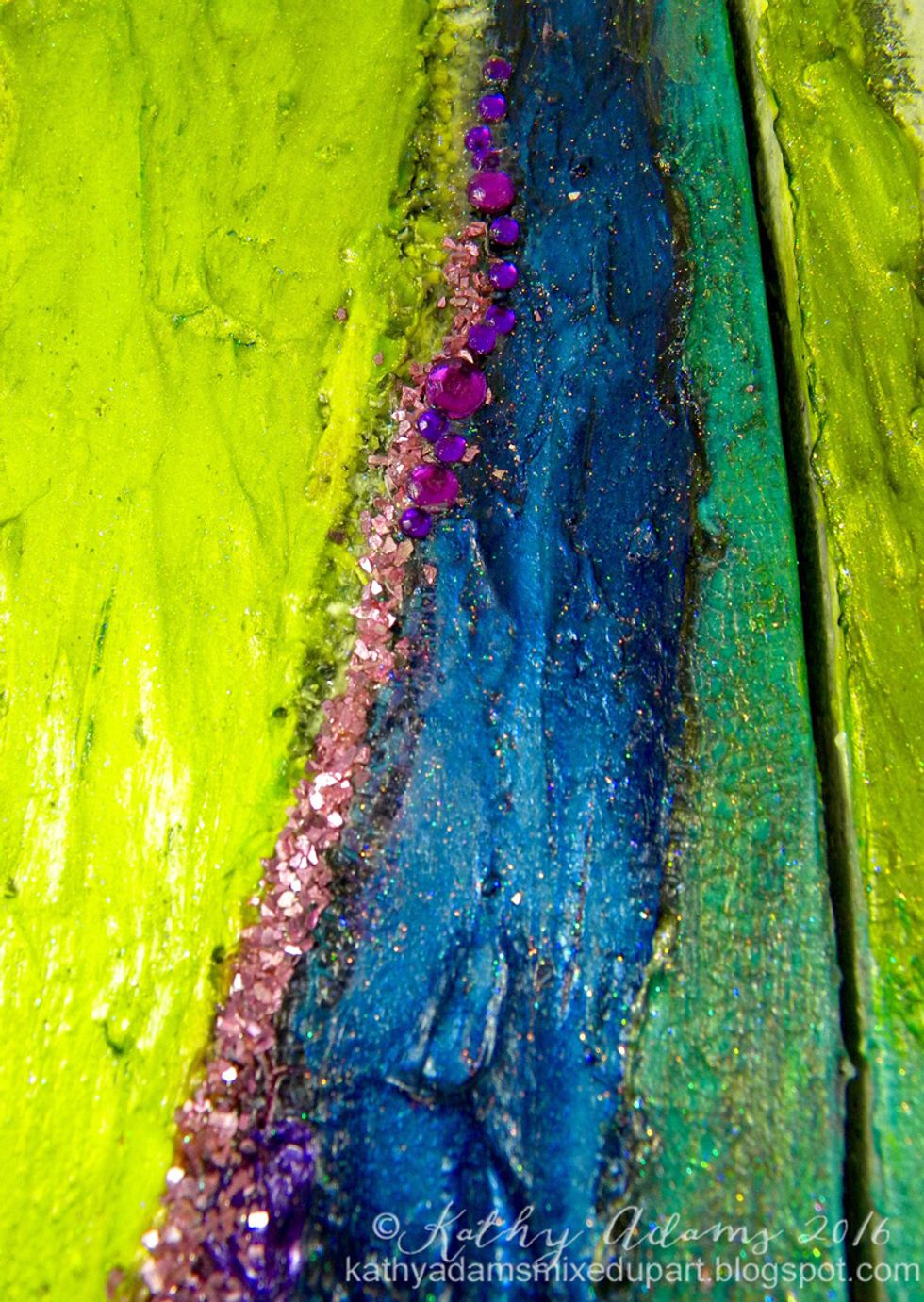 I love how the glitter and gems add another dimension to the canvas.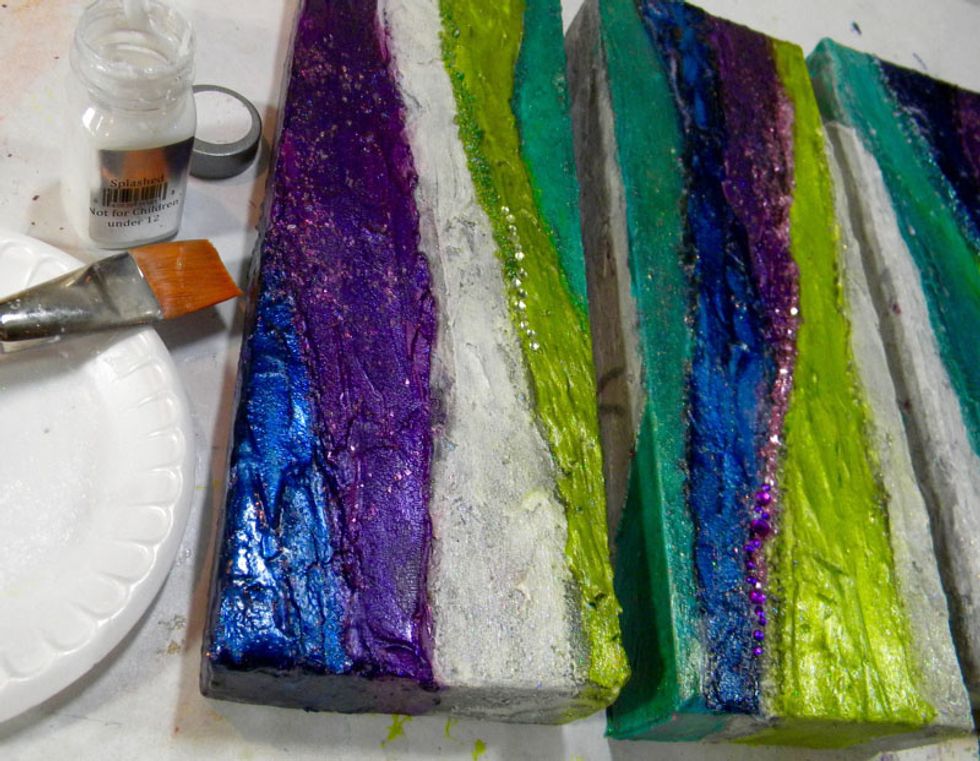 Art Anthology has several clear coat paints with glitter that add shimmer and also protects. To seal everything in place, paint a coat of Splashed Sorbet onto the canvases.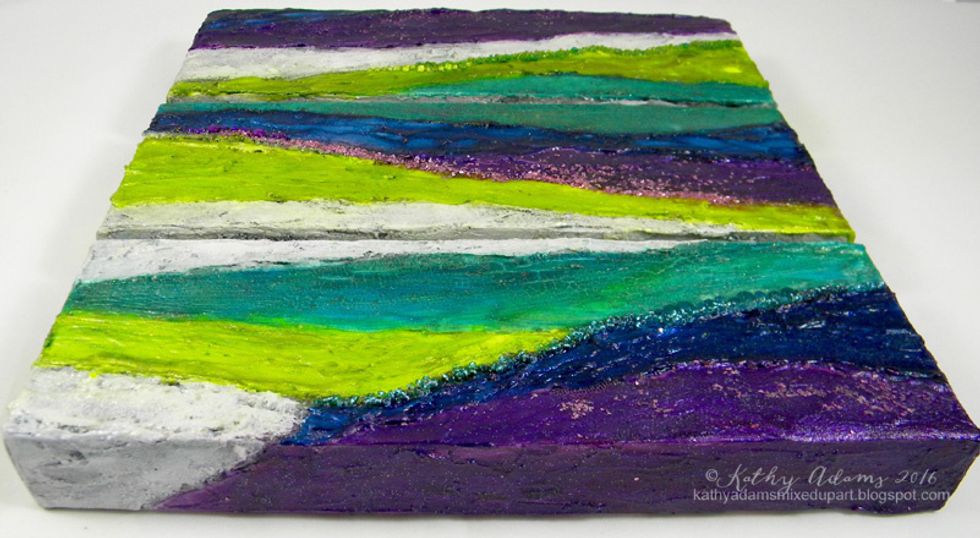 To purchase Art Anthology products, visit http://www.artanthology.net/. Share your work on Facebook at https://www.facebook.com/groups/741057632686564/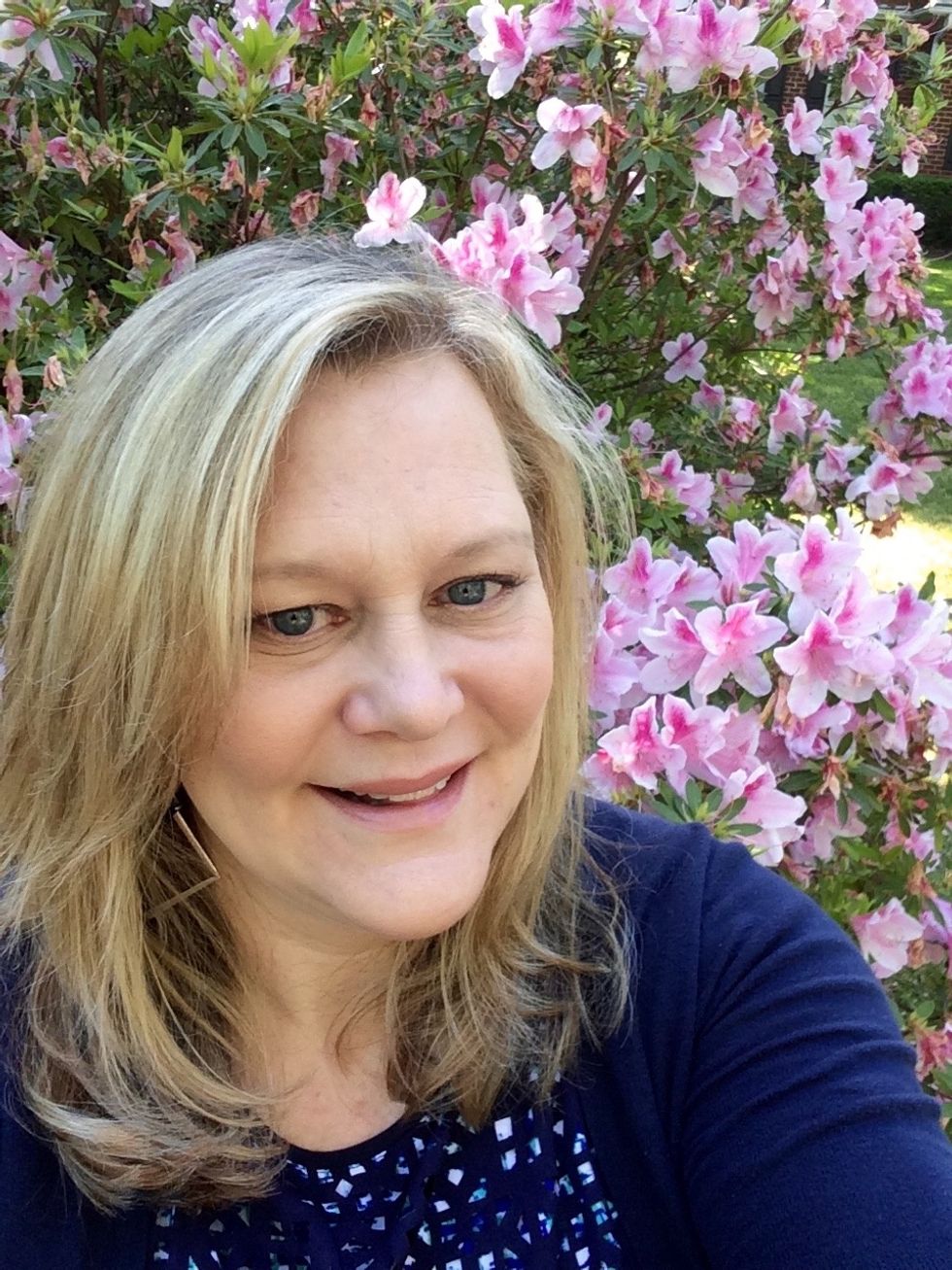 Thanks for visiting this Snapguide. For more inspiration, visit my blog at http://kathyadamsmixedupart.blogspot.com/. ~ Kathy
Art Anthology Stucco
Orchid Velvet
Limeaid Velvet
Fiji Velvet
Tink Sorbet
Cayman Sorbet
Blue Topaz Gemstones
Fluorite Gemstones
Splashed Sorbet
Raider Colorations Spray
Silk Tie Colorations Spray
3- 12" x 4" canvases
Crackle Medium
Gems and Small Beads
Glossy Accents Glue
Art Anthology
Art Anthology is a manufacturer of dimensional mediums.\n\nCome chat with us in our Facebook Group: Art Anthology Adventures in Art