Create a Canvas With Art Anthology Paints and Minx
3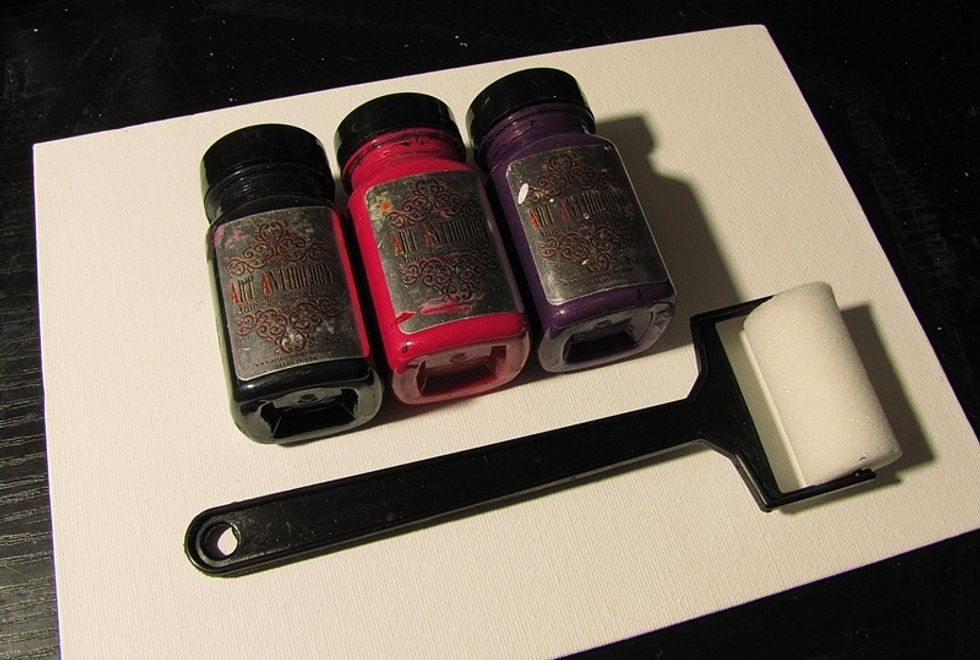 Start with velvets.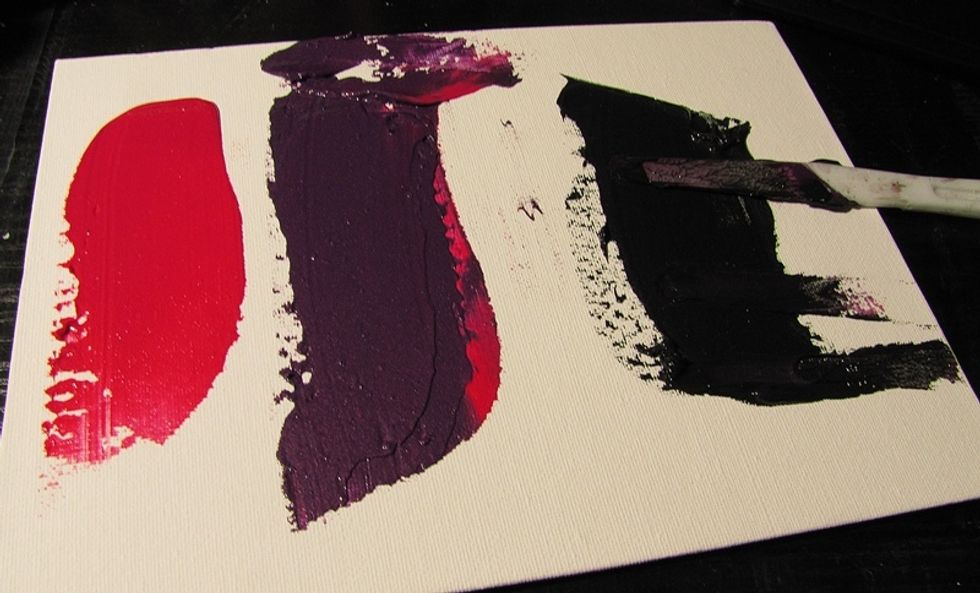 Apply some on the canvas.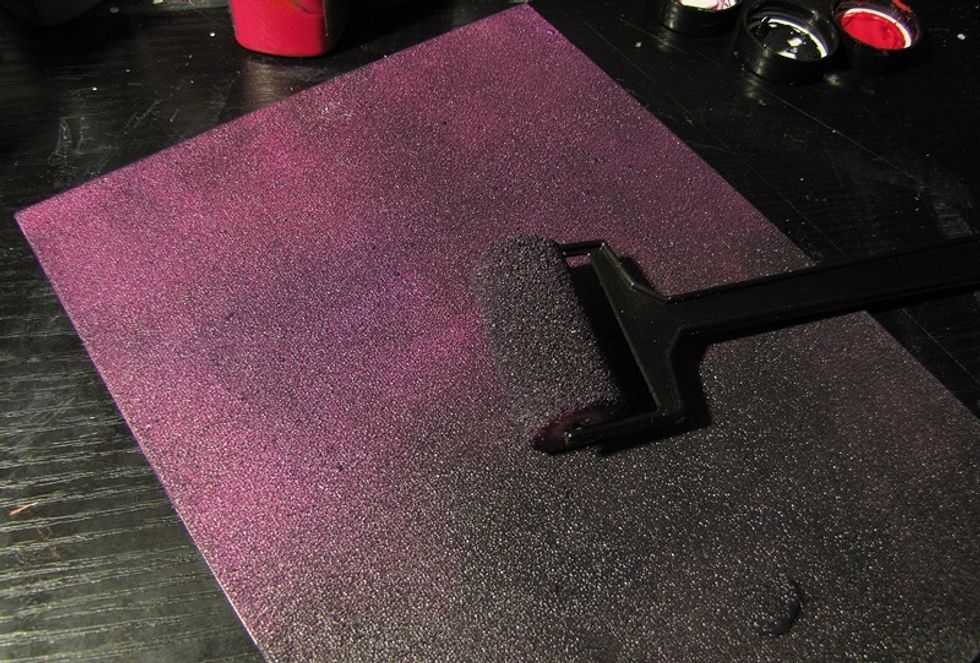 Cover the whole canvas. Blend the colors together.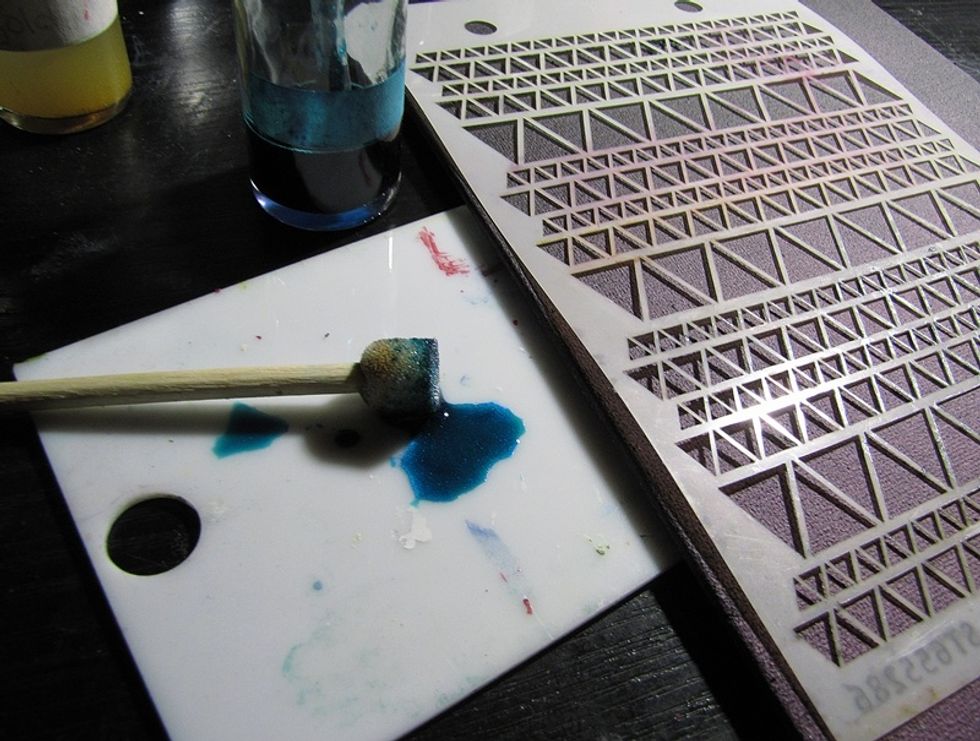 Next, using Panache Minx, little sponge and Triangular stencil.
Add some through the stencil, here and there.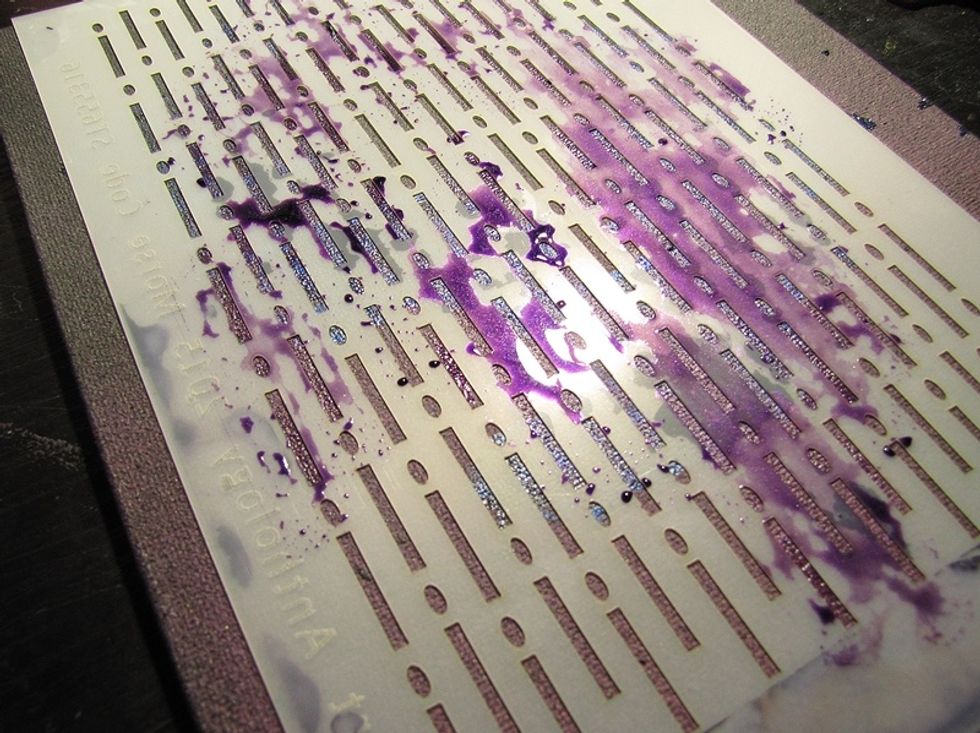 Add more color of Minx - Majestic. Also with sponge.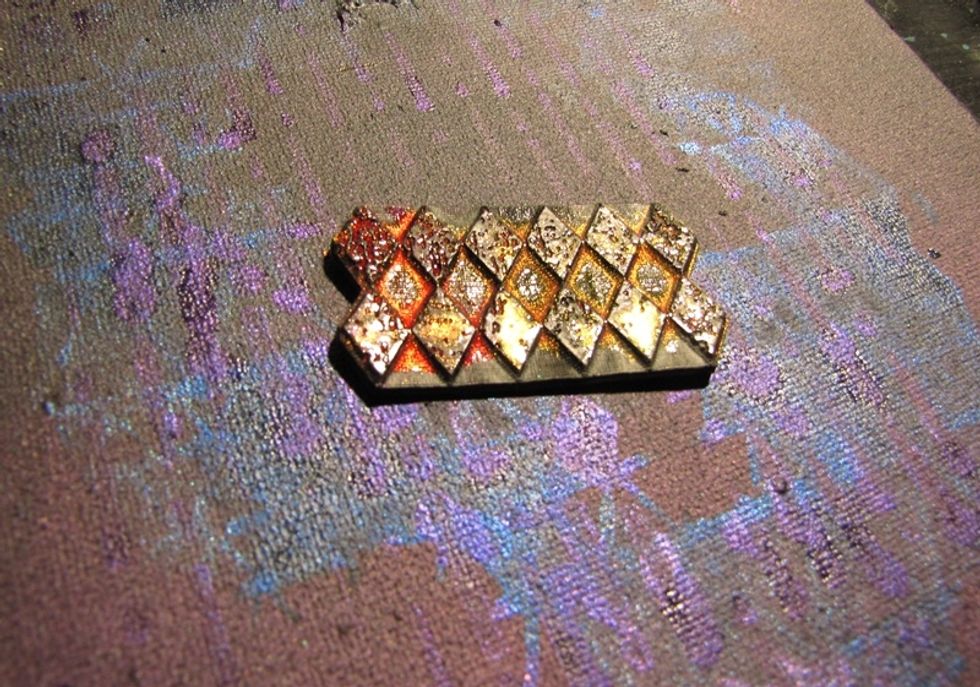 Add some Gold Dust on the stamp.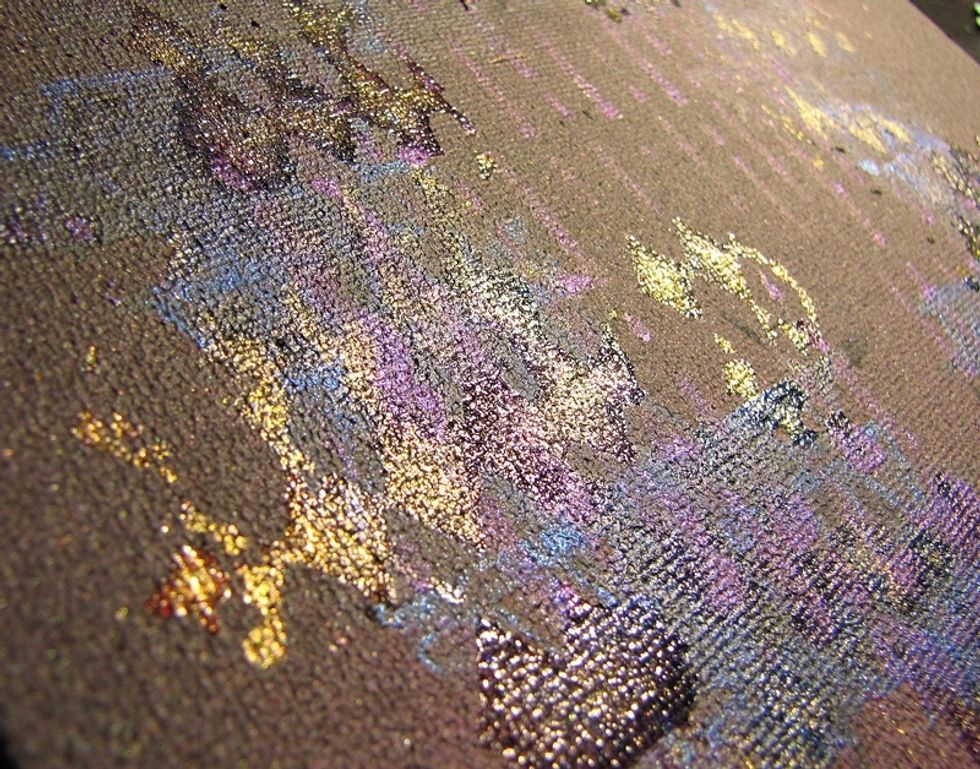 And stamp on the canvas, create more texture on the background.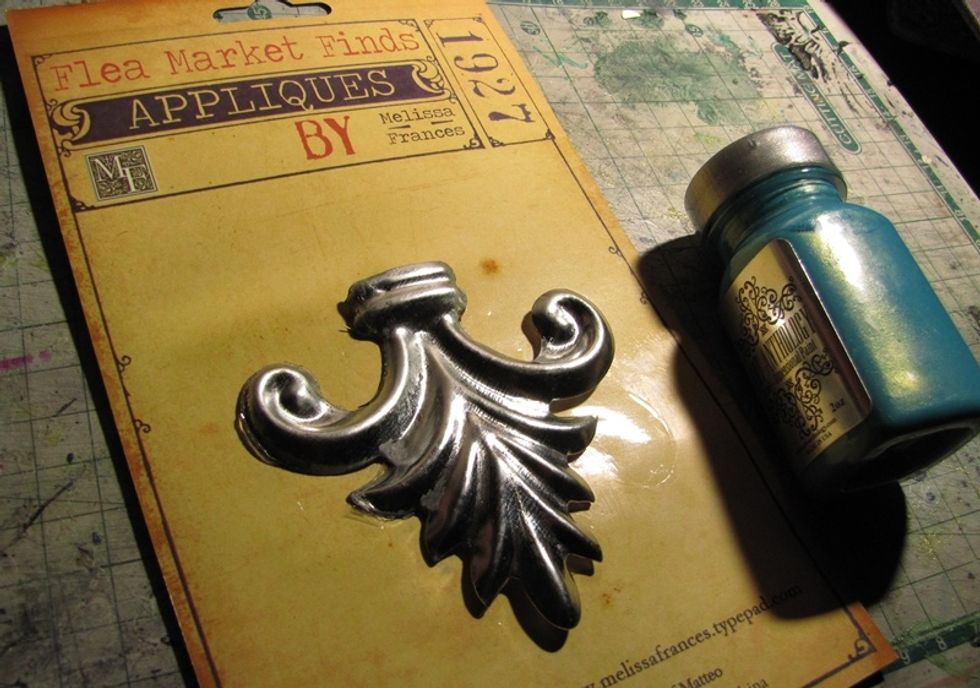 Prepare Flea Market Finds appliques from Melissa Frances
Paint it with Cayman Sorbet.
Glue glass beads on wet Cayman.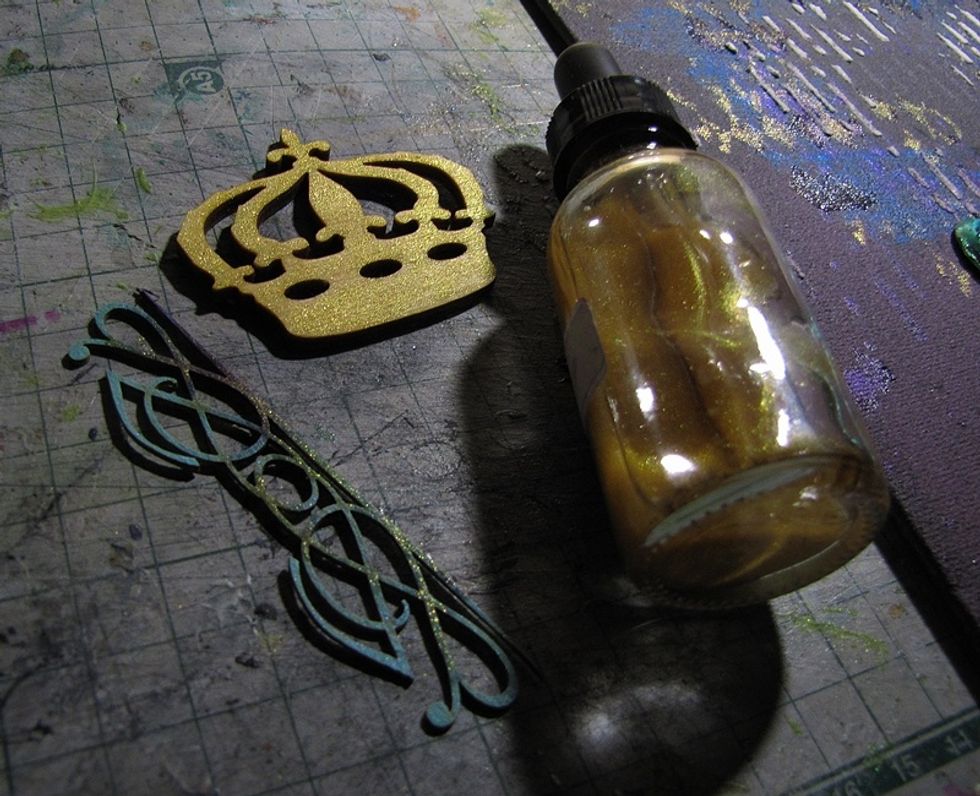 Paint some wood shapes.
Ad more shine on the embelishement.
Back to canvas. Create more texture usin Bone - Stone Effect.
Prepare Melissa Frances Treat Bags.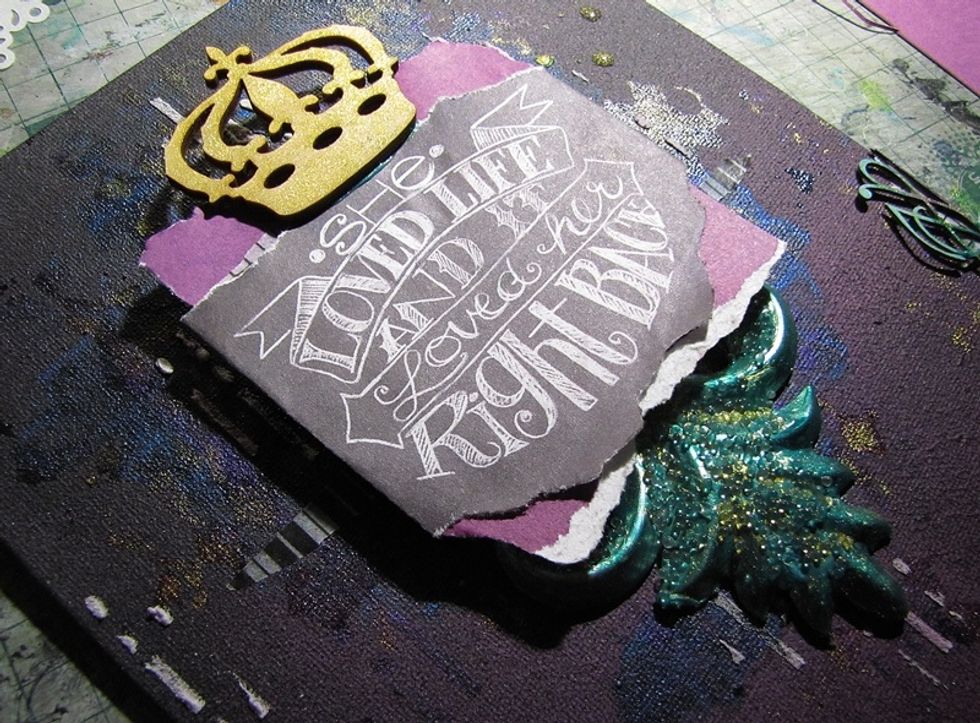 Put all embellishments together.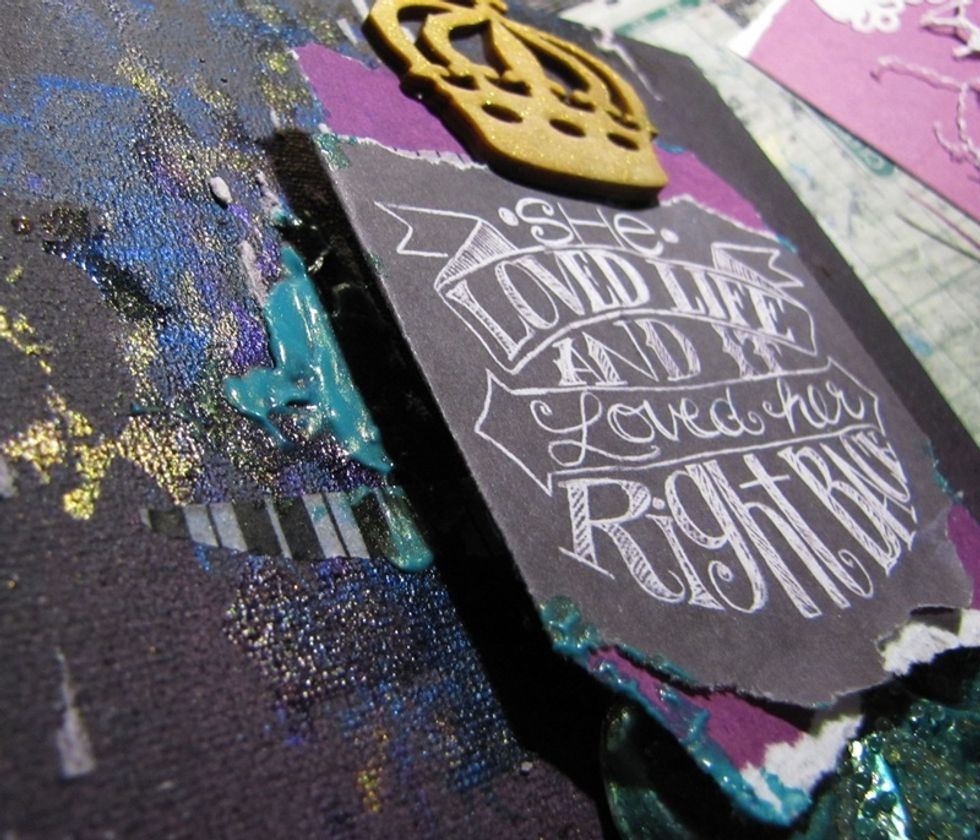 Add some Cayman around the composition.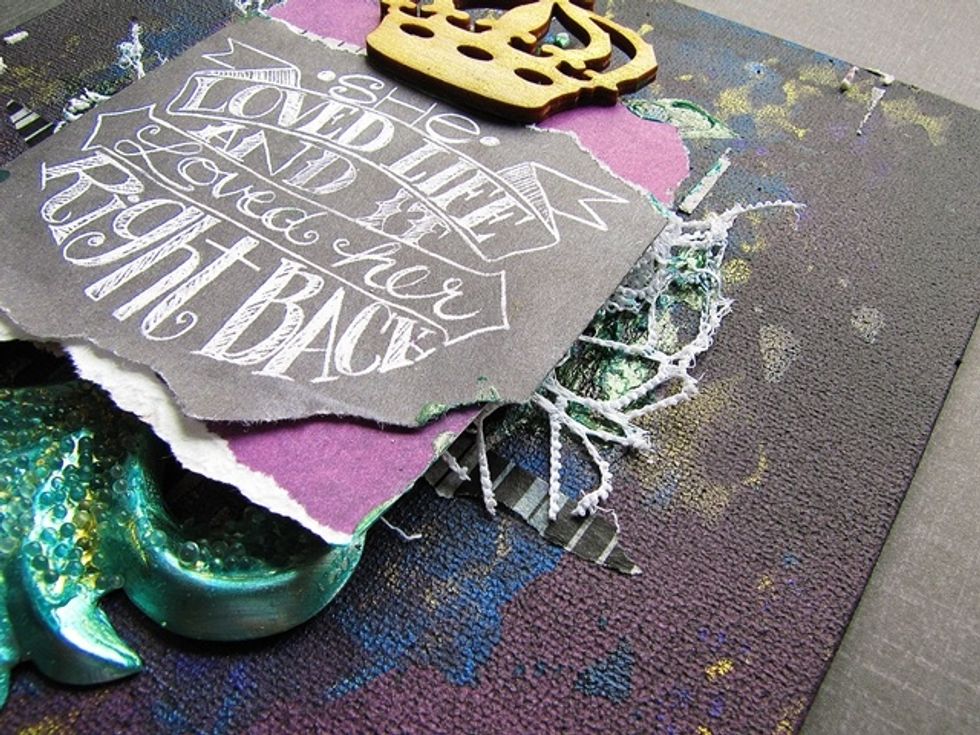 And glue some pieces of fabric net on it.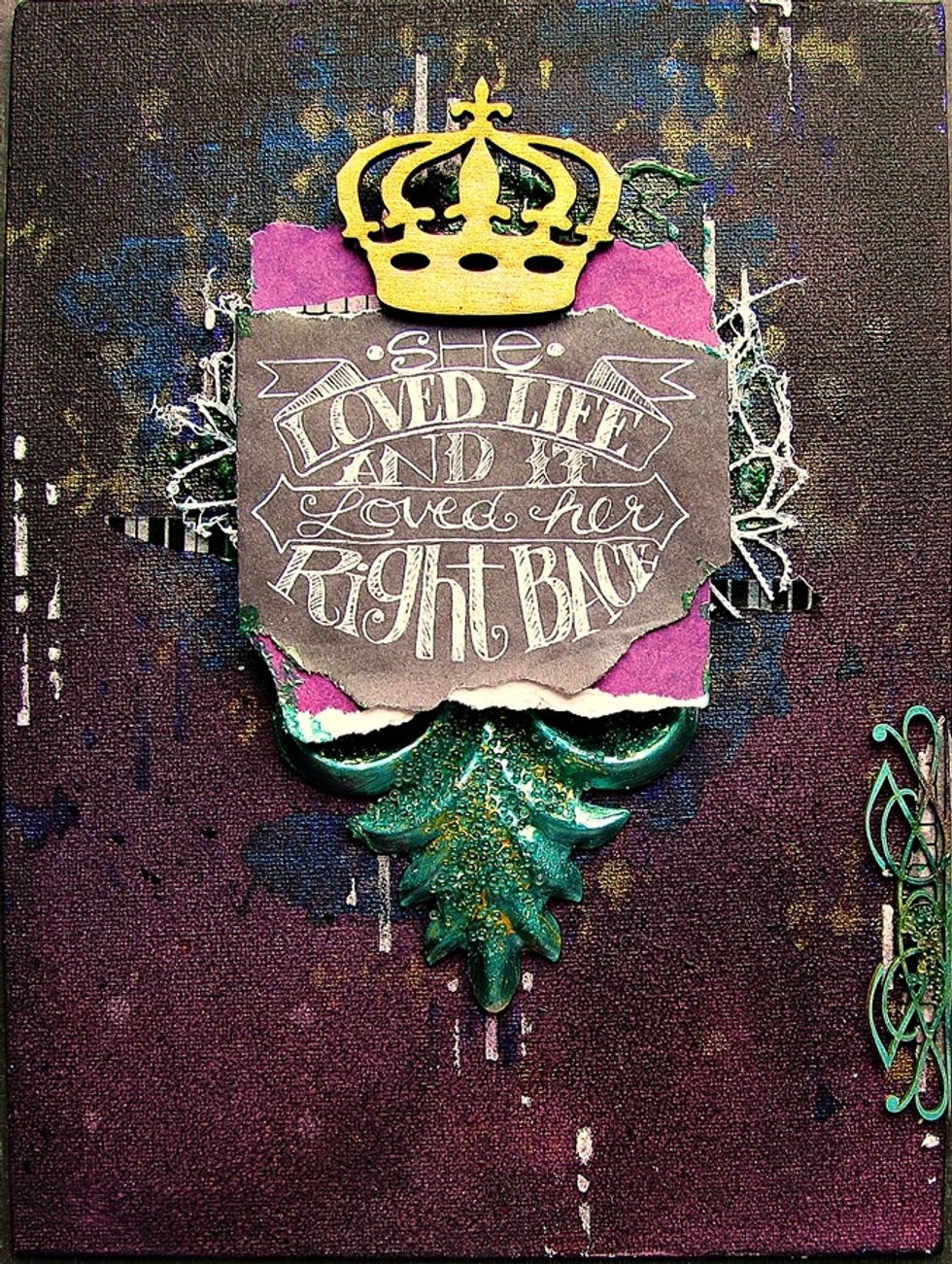 The project is finished. Thanks for stopping by :) Please check more details on Art Anthology blog. Marta De.
Art Anthology Minx Gold Dust
Art Anthology Minx Majestic
Art Anthology Minx Panache
Art Antology Velvet - Tuxedo
Art Antology Velvet - Fiesta
Art Antology Velvet - Mardi Gras
Art Anrhology Sorbet - Cayman
Art Anthology Stone Effect - Bone
AA Stencil - Morse Code
AA Stencil - Triangular
Melissa Frances - Flea Martek Finds
Melissa Frances - Treat Bags
Melissa Frances - wodden shape - crown.
some papers, favorites stamps and ambelishements
glue or gel medium
palette knife
canvas panel
Art Anthology
Art Anthology is a manufacturer of dimensional mediums.\n\nCome chat with us in our Facebook Group: Art Anthology Adventures in Art