My goddaughter LOVES Tangled, so I made her a canopy for her bed inspired by the movie.
1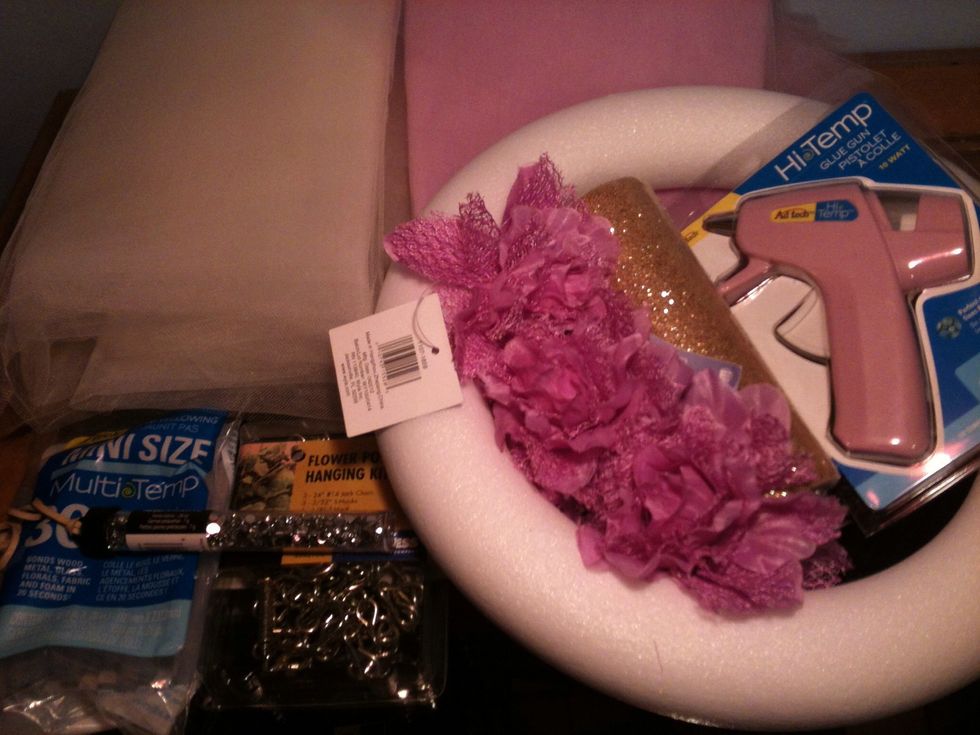 My supplies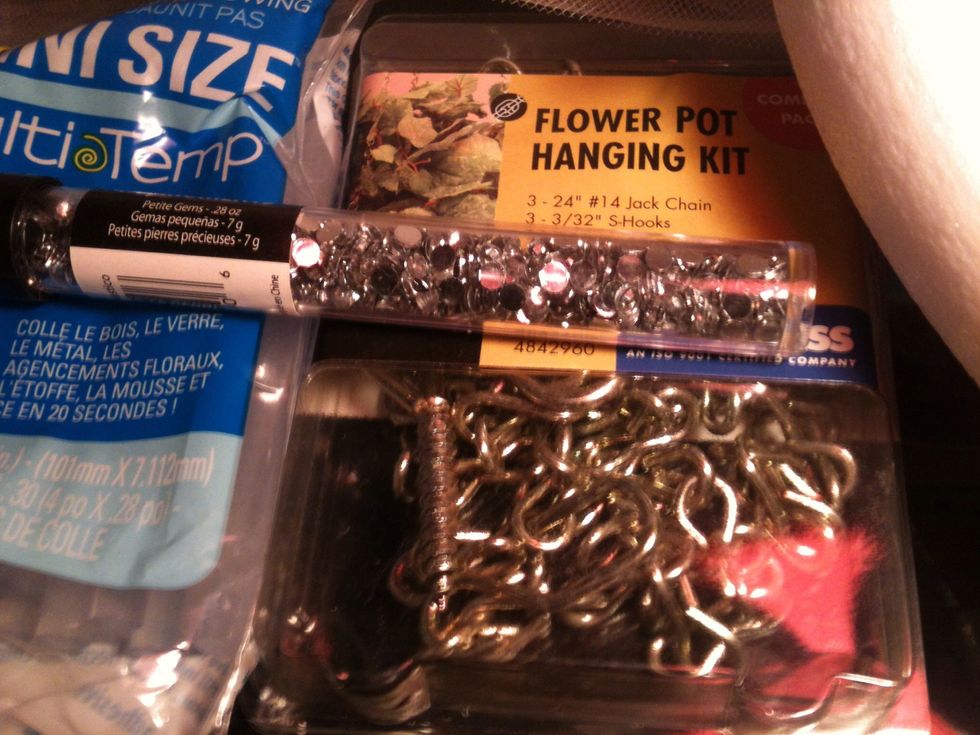 Close up of loose gems and hanging kit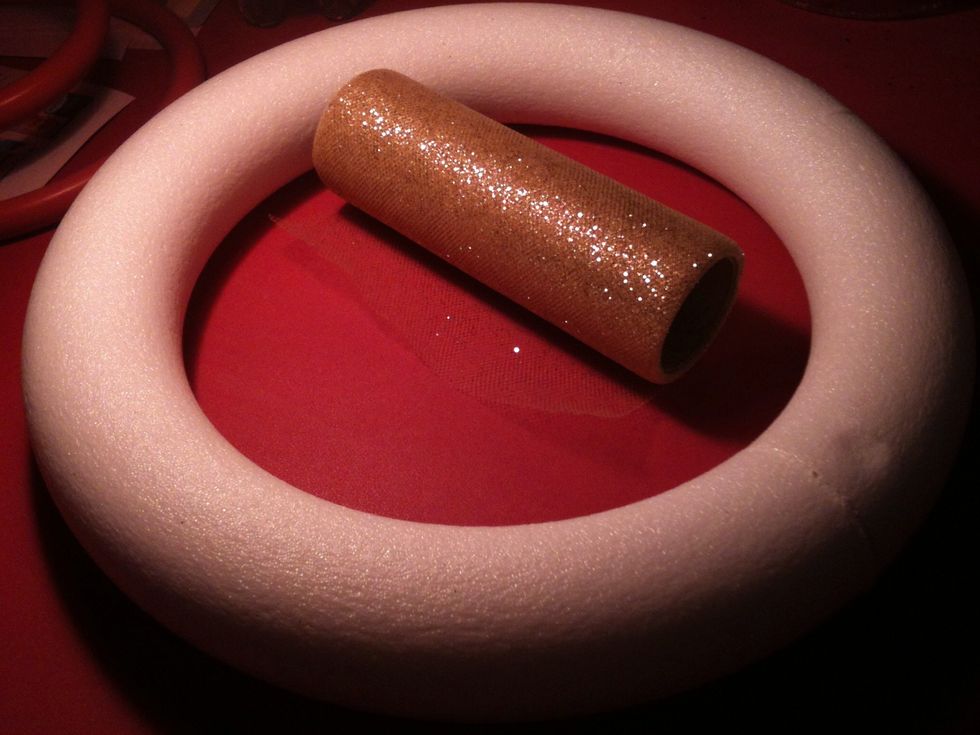 Ok take your styrofoam ring and ribbon. Ok, It's not exactly ribbon but you get the idea.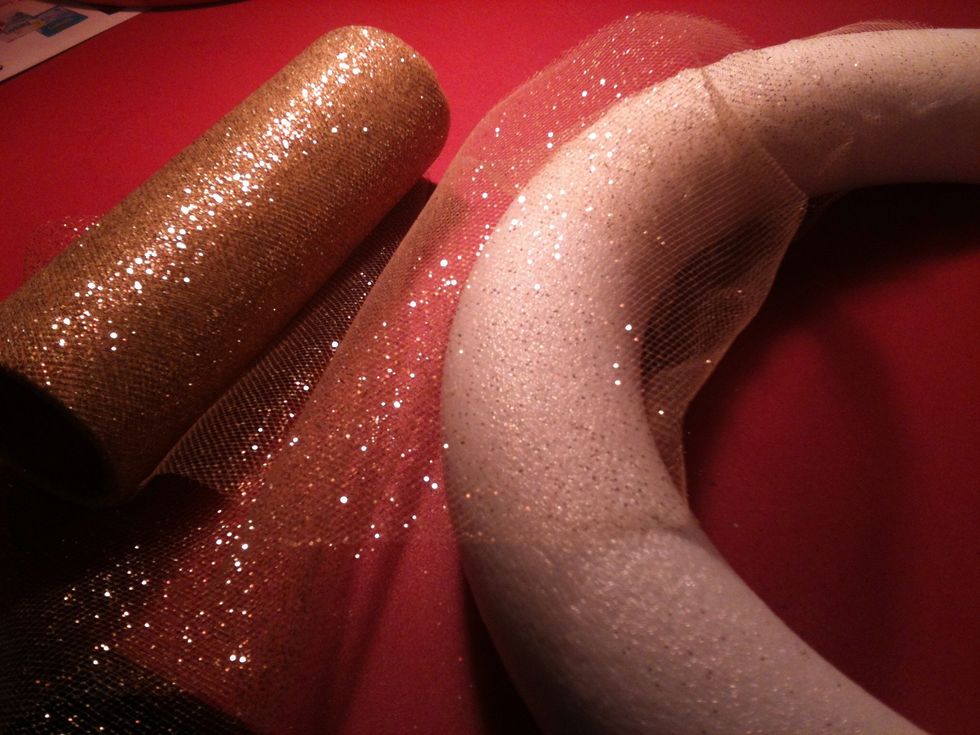 Take your "ribbon" and using your glue gun to hold it down, cover the ring.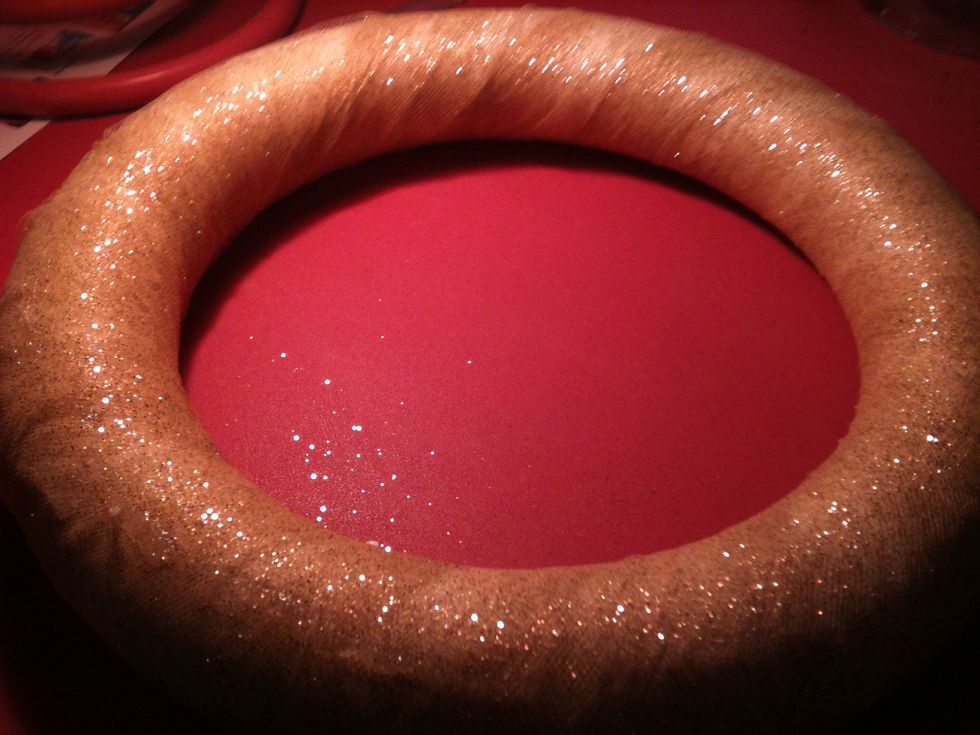 This is what the end wrapping should look like.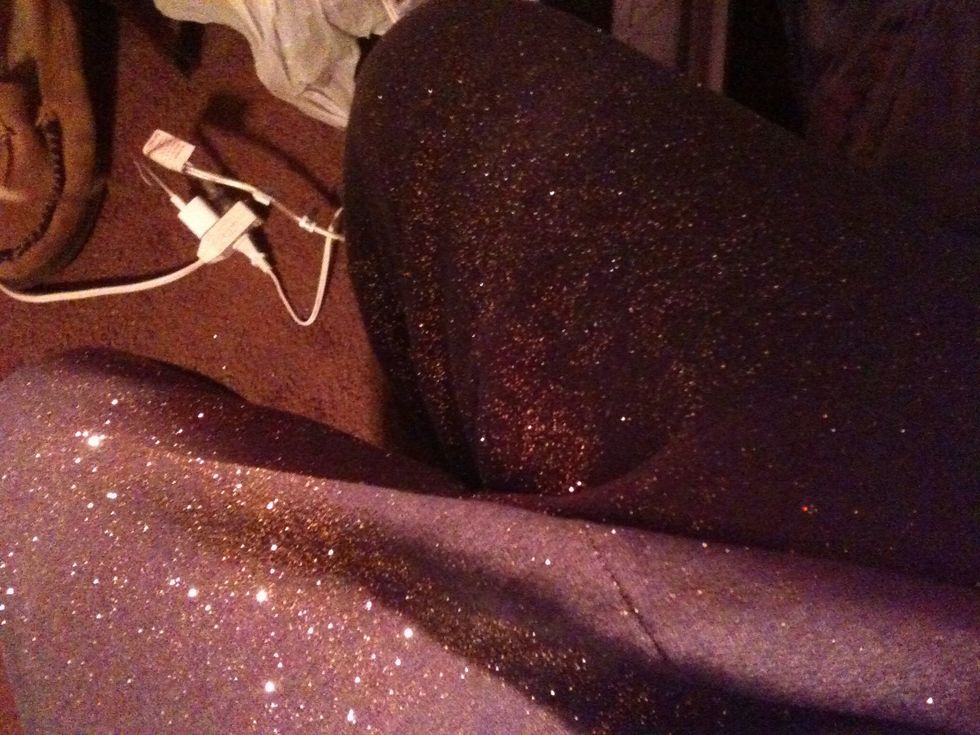 Careful or you will look like this!!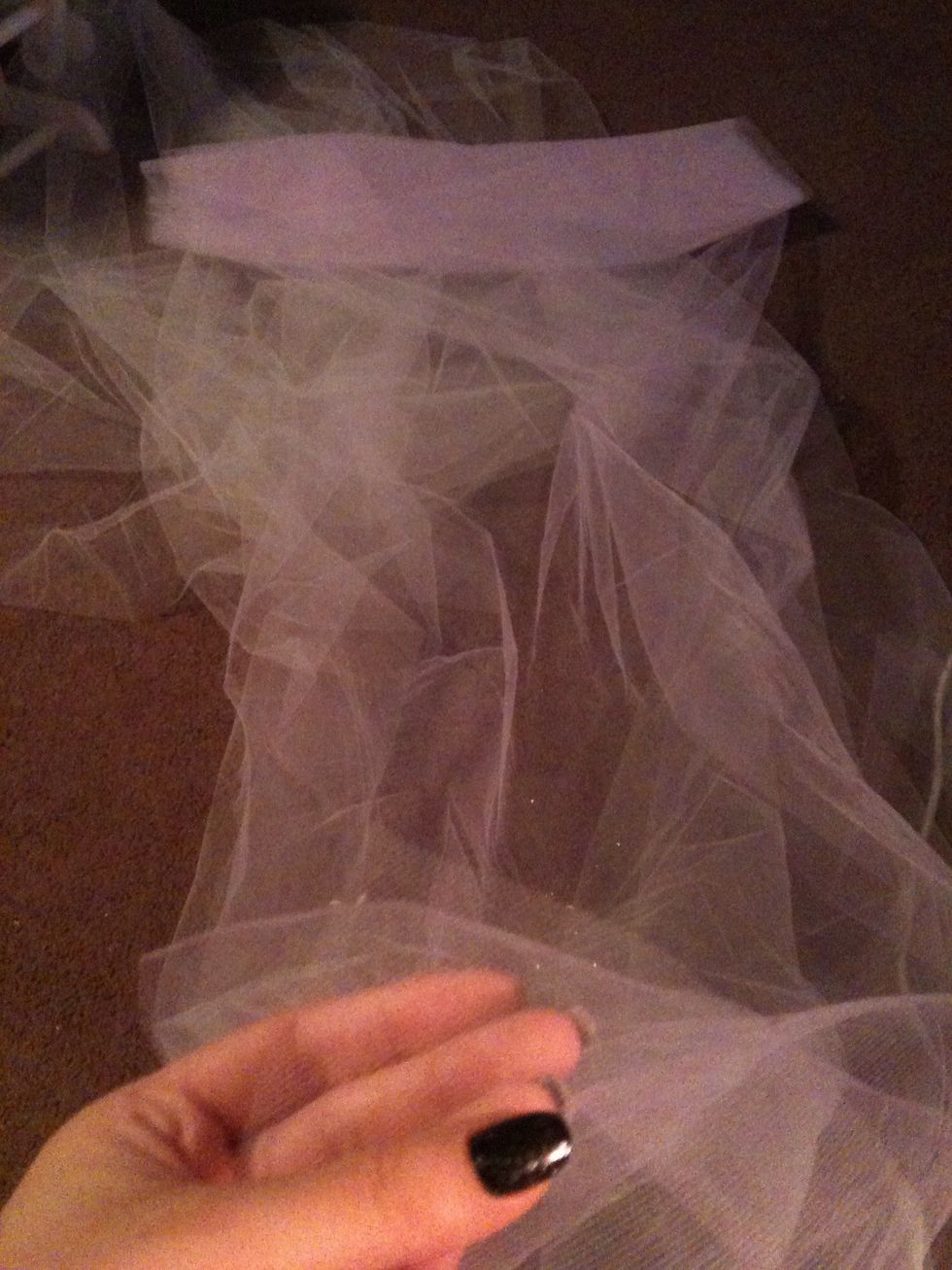 Next, take your tulle and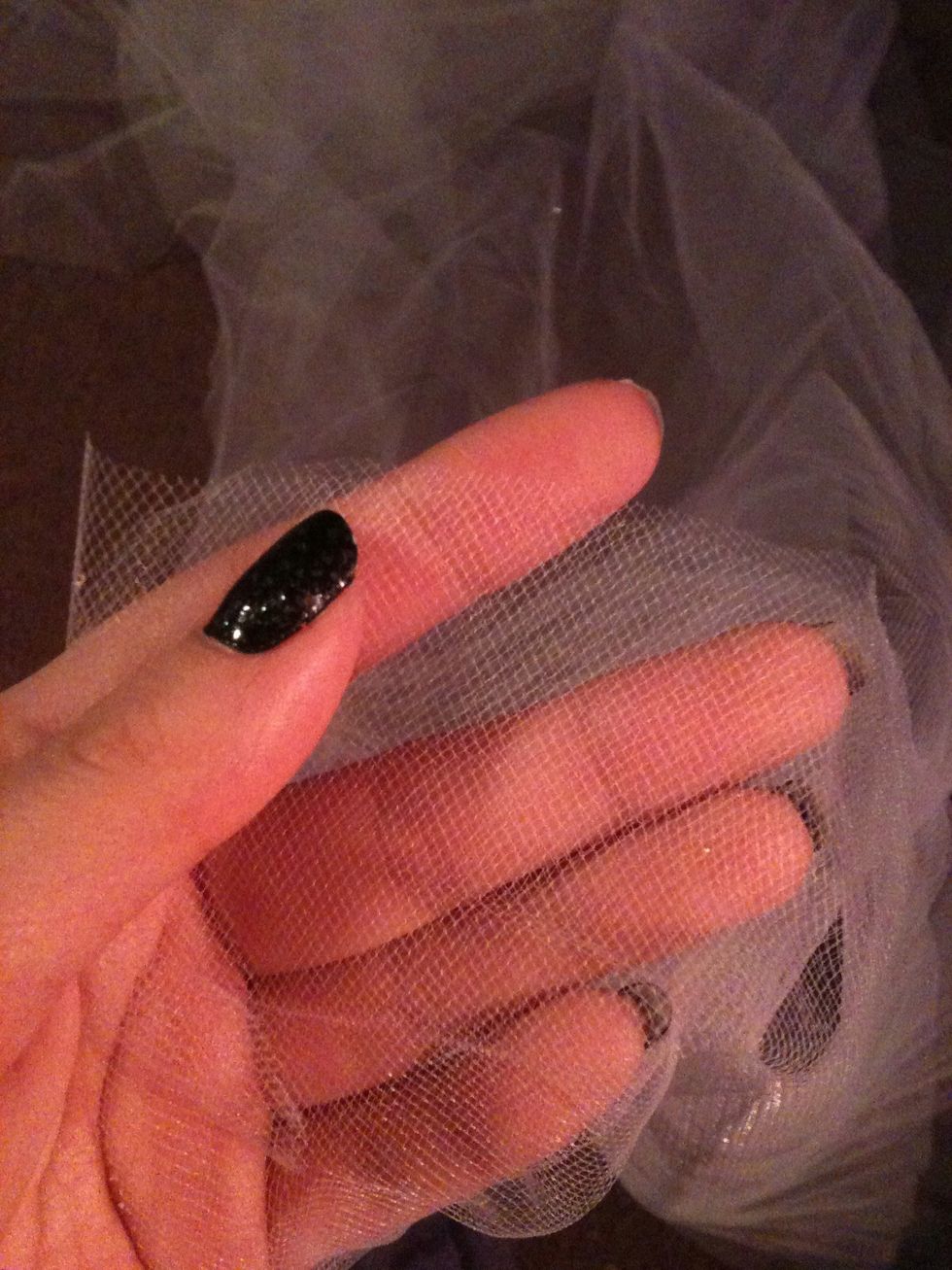 Match them up together like so.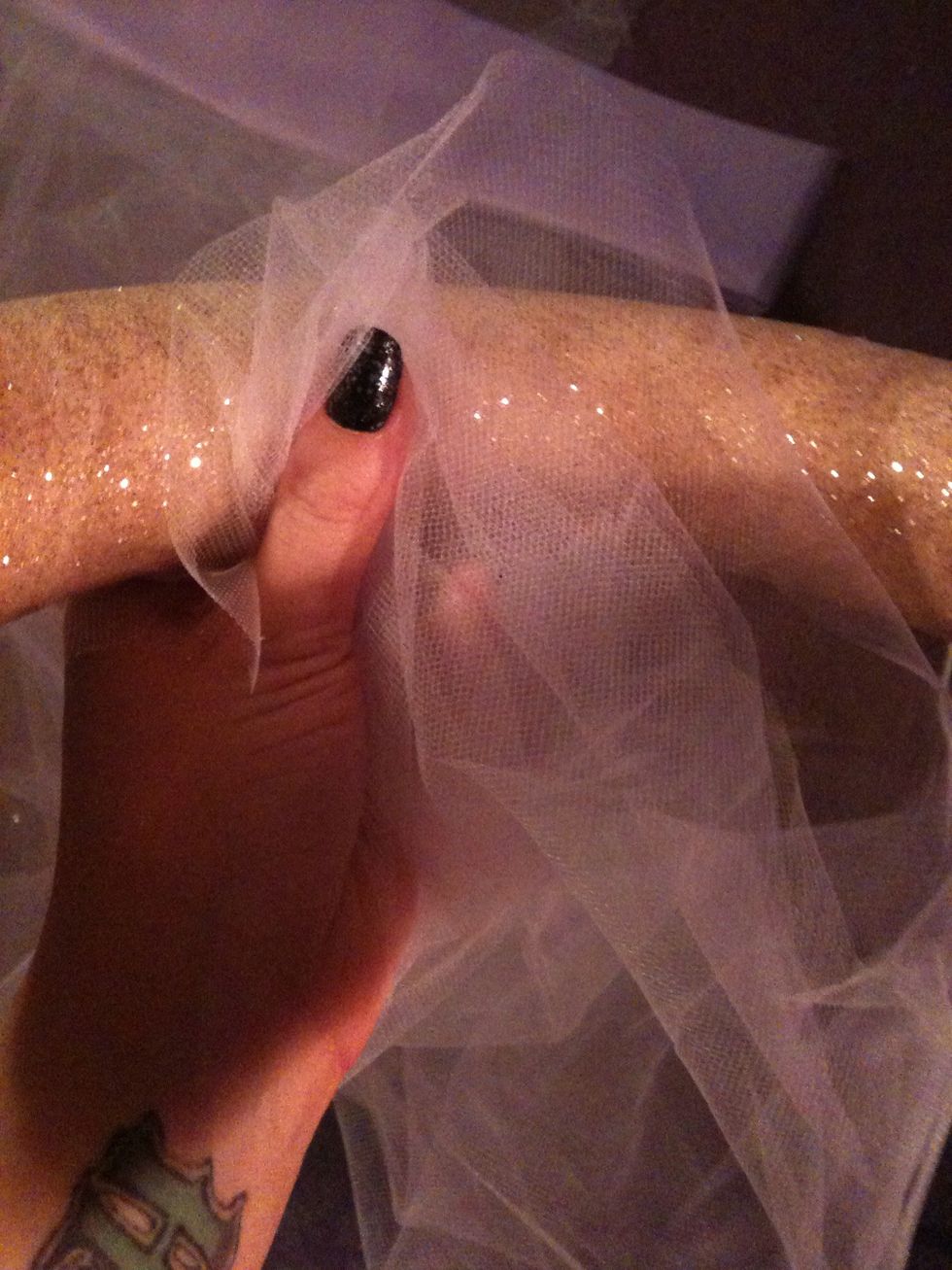 Put some glue on the INSIDE of your ring and then place the tulle on top lightly pressing down. Careful, it WILL be hot!!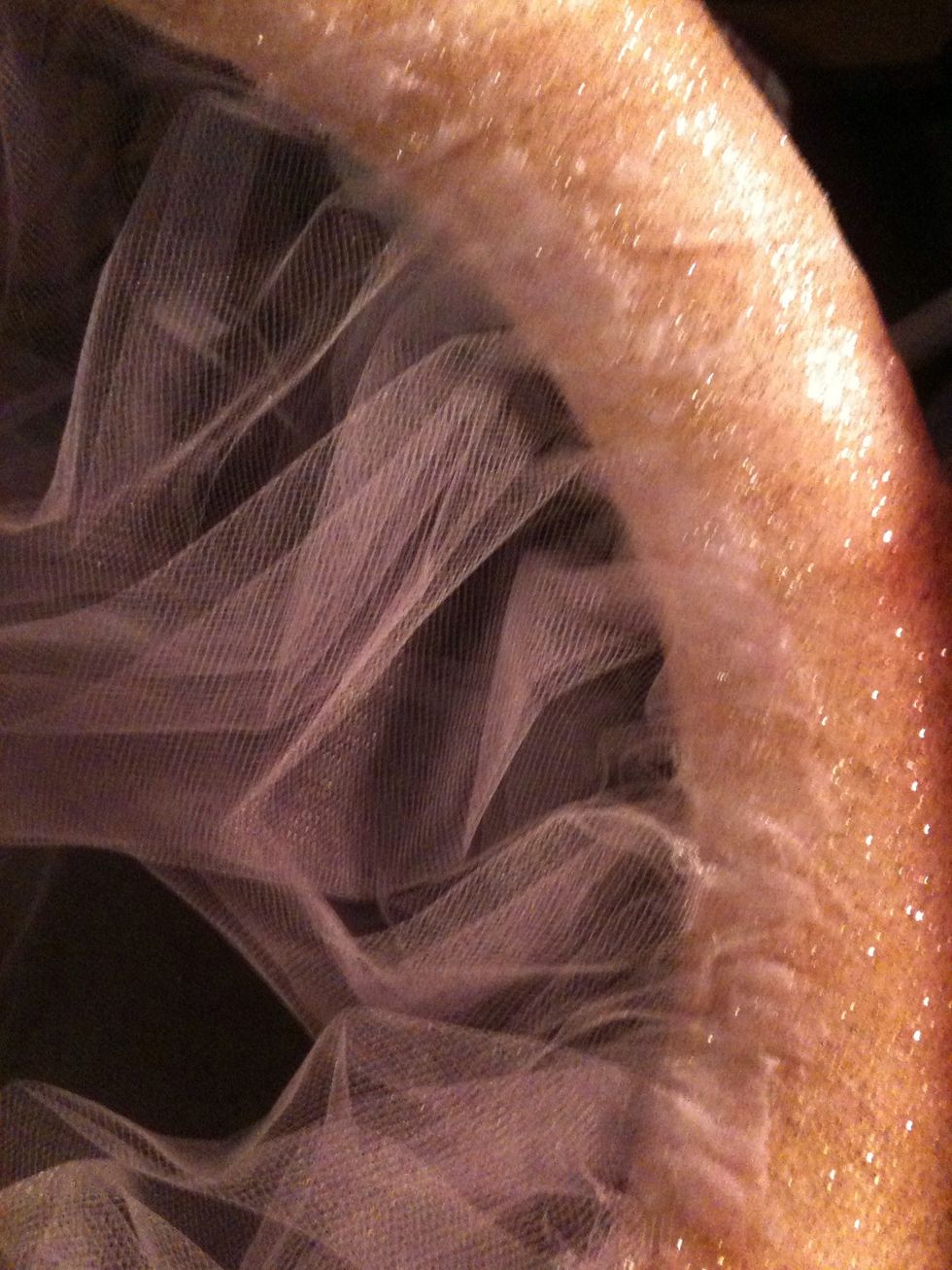 Do this all around the ring, ruching as you go.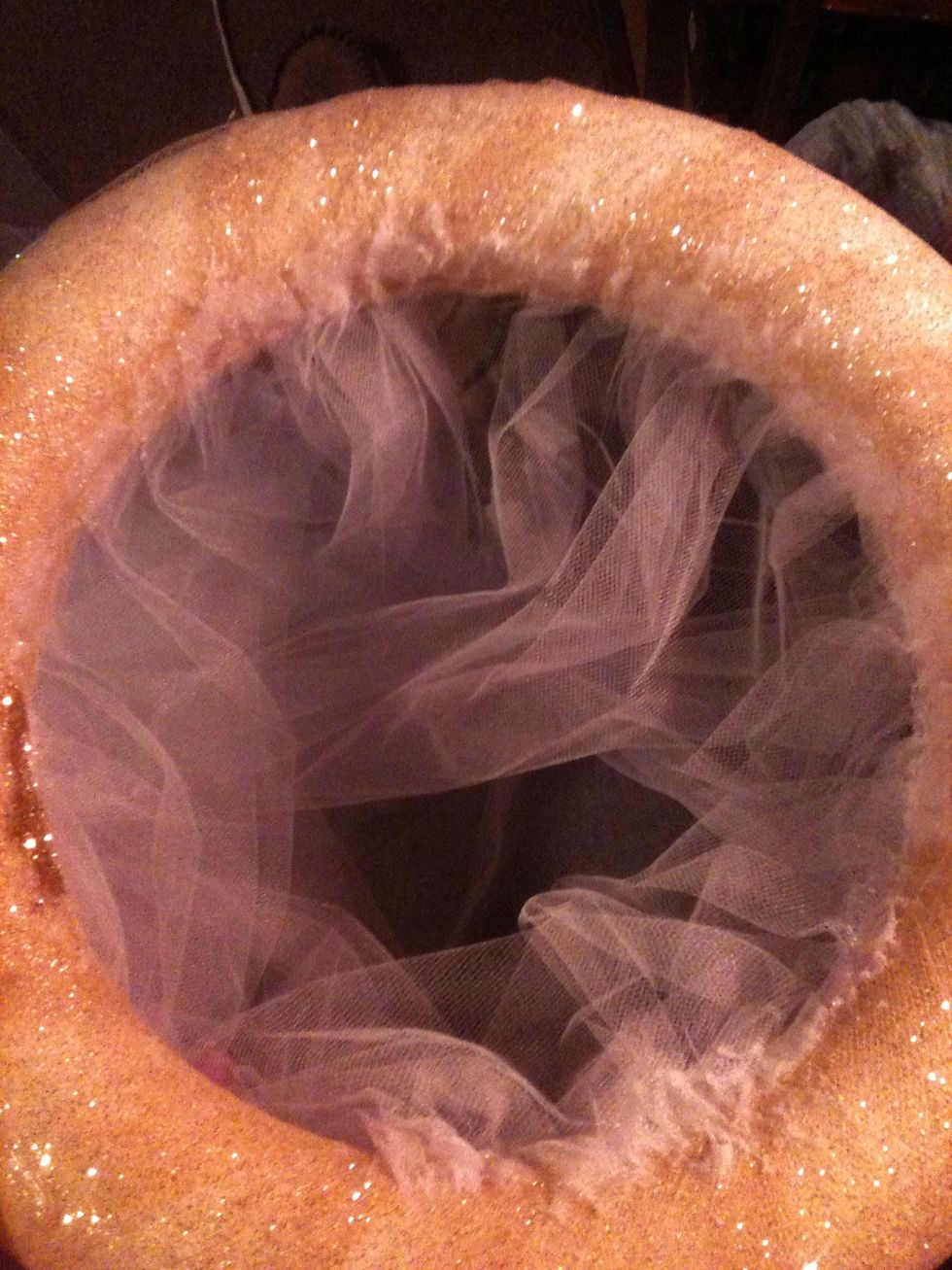 This is what the inside should look like when this part is all done.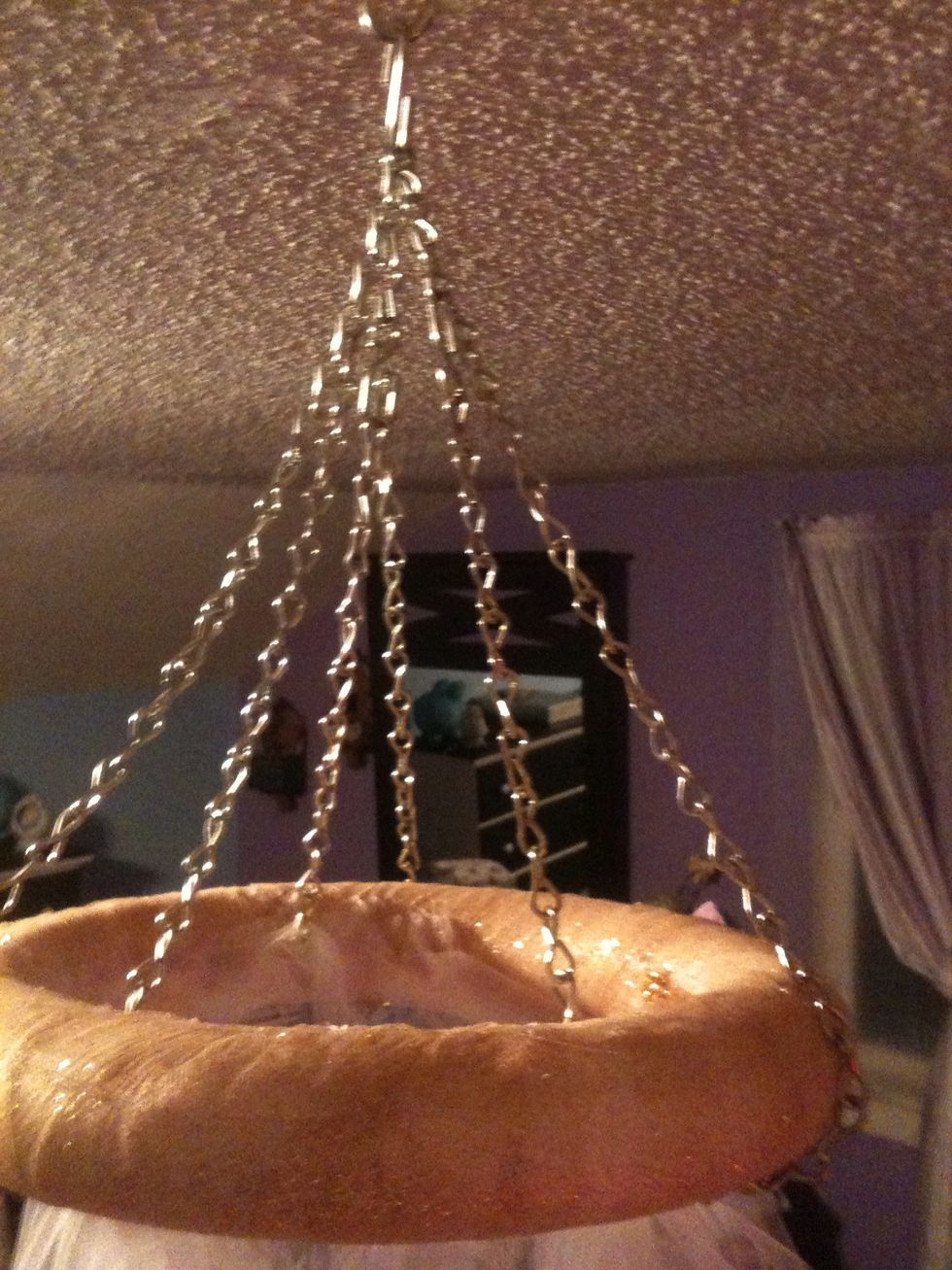 Attach the flower pot hanging materials. You could save this for last but I found that it helped me finish with the decorating so I did it next.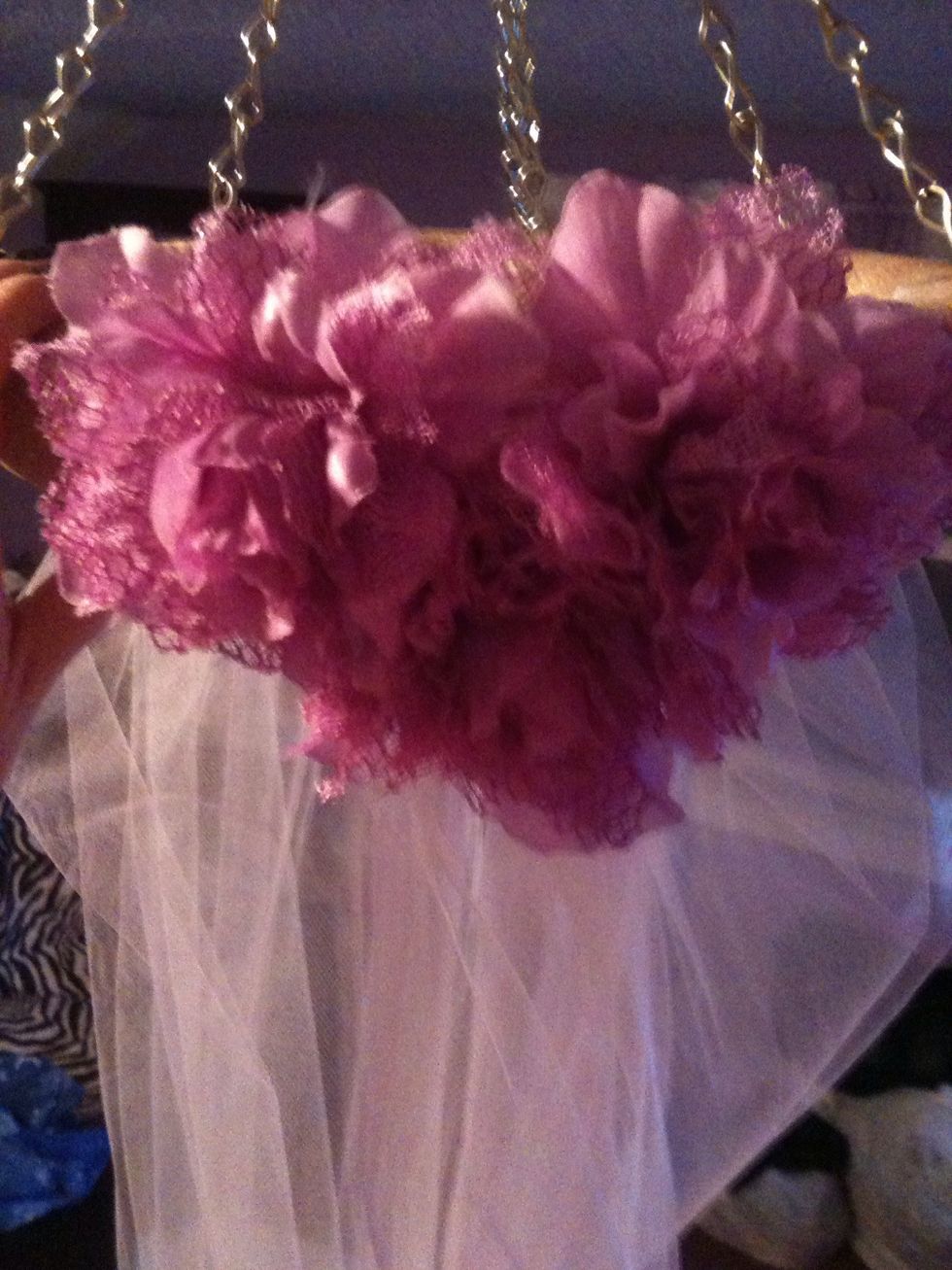 Attach your flowers using the glue gun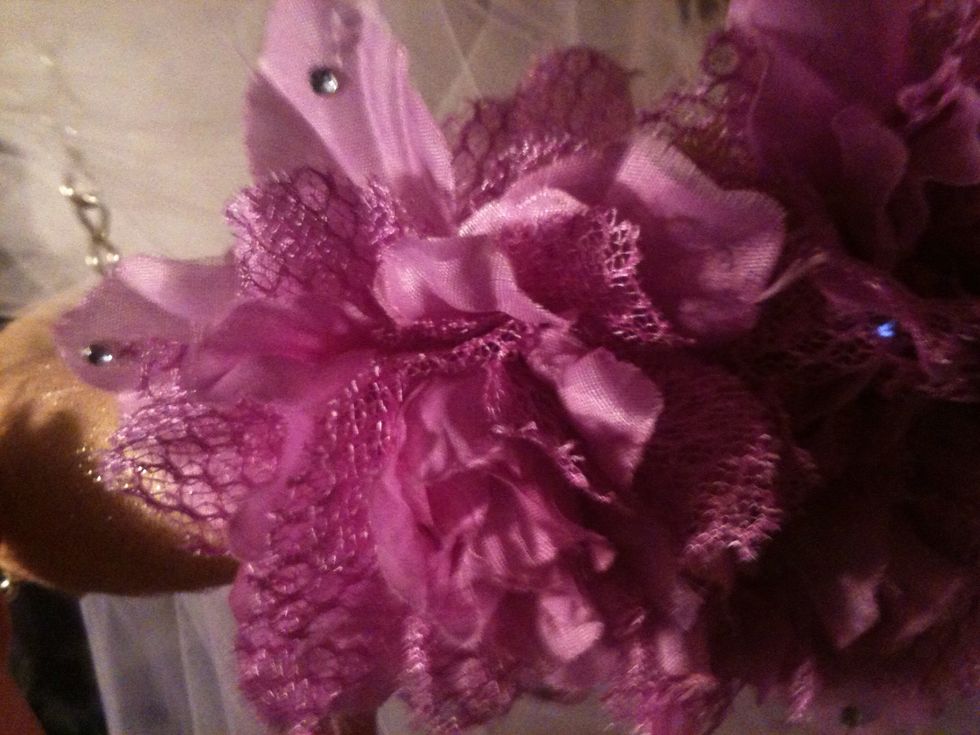 I added a few loose gems because c'mon what little girl doesn't love sparkle and glitter.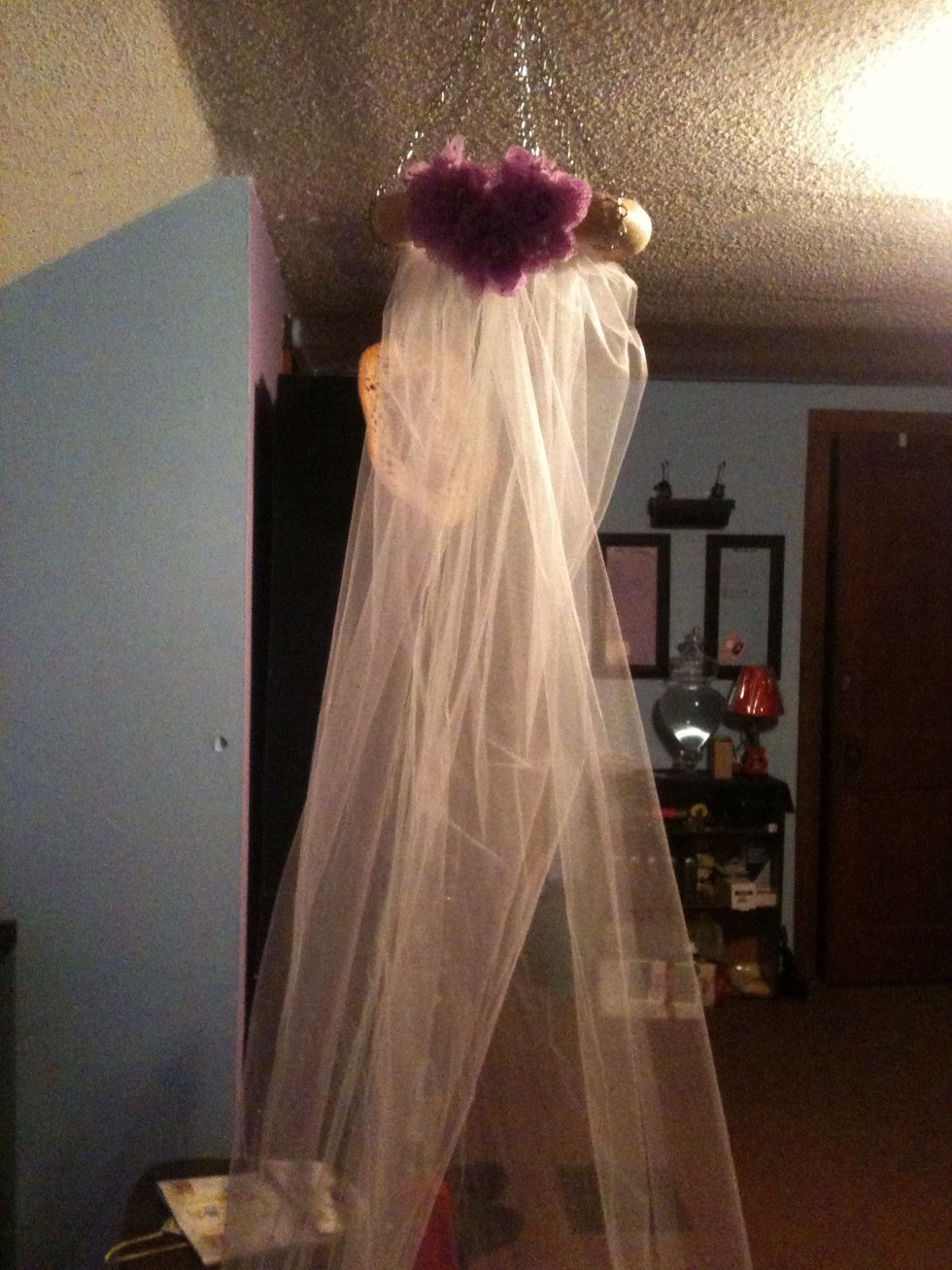 You can't see here, but there are gems on the netting as well.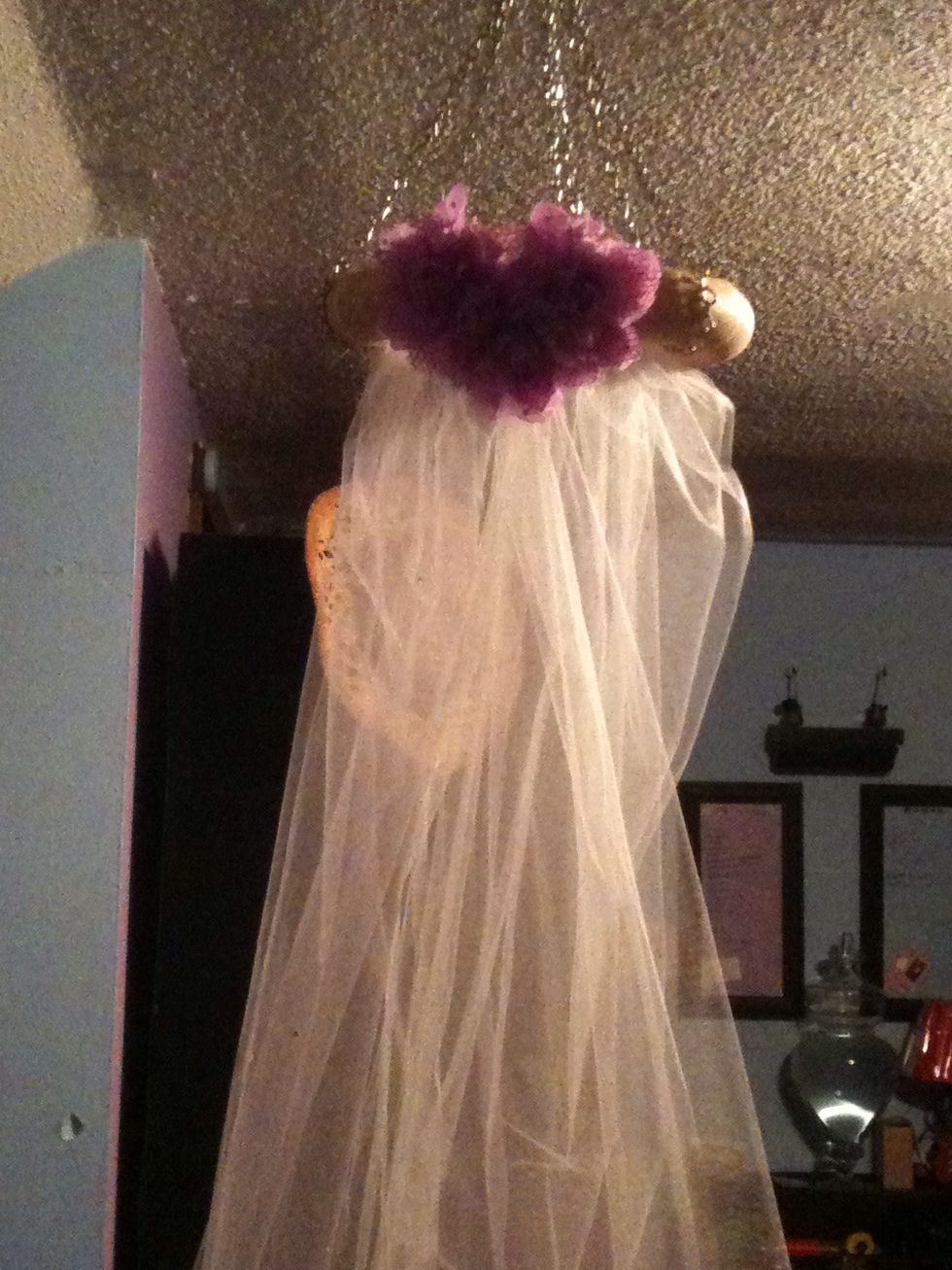 I didn't realize the flowers made a heart but its still cute so it works. :) haha you can see a previous project (and my cowboy hat) in the background.
The canopy is still in my room, but I will add another photo when it's hanging above her crib. :D
Tulle (2 colors)
Fabric flowers
Glue sticks
Glued gun
Ribbon
Foam ring
Plant hanging kit
Gems
Priscilla Rivera
I enjoy doing all kinds of crafts, but Scrapbooking and sewing are my specialties. :) Happy Snapping! ✂