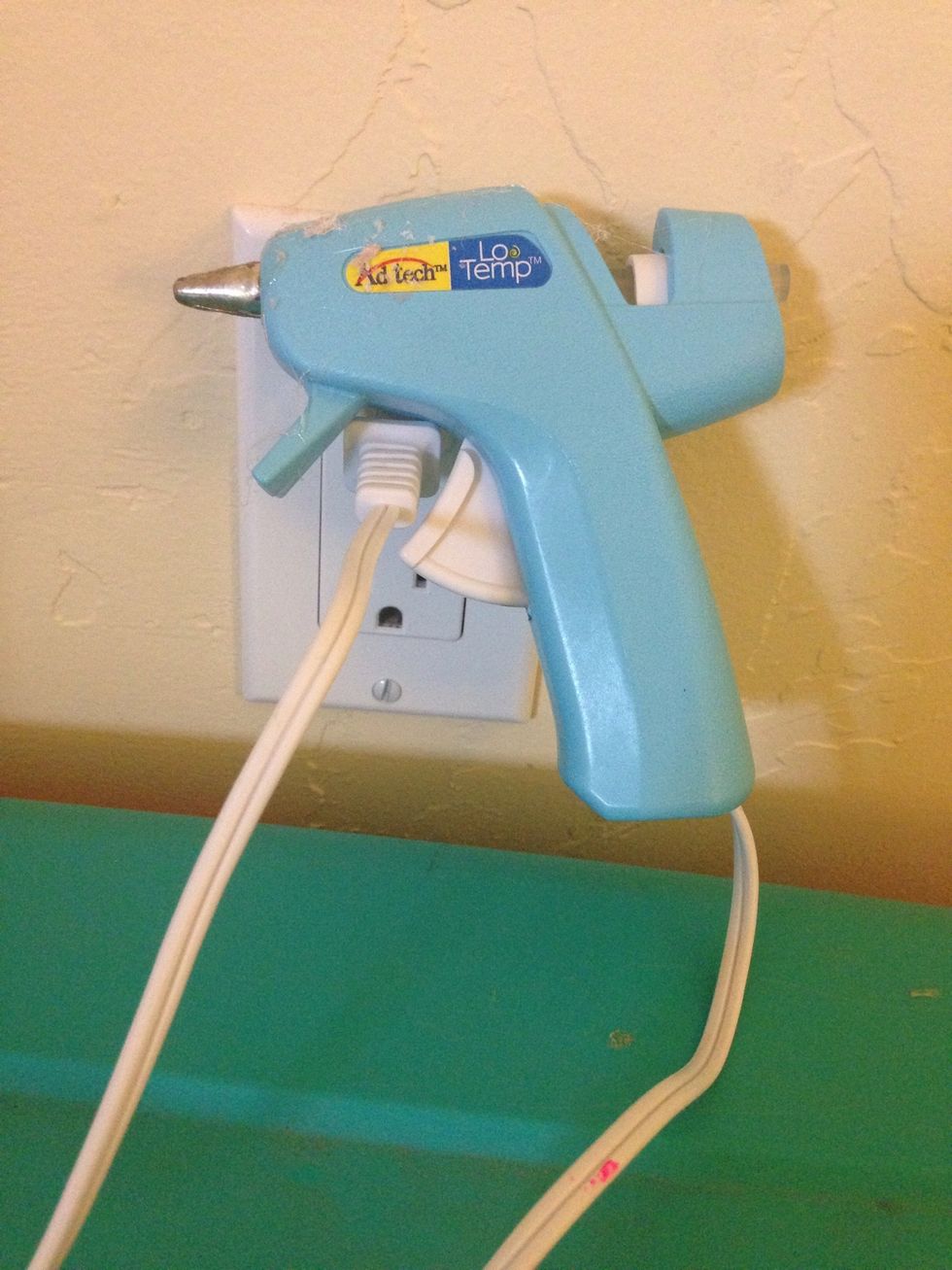 Plug in hot glue gun so it can heat up!
Now put to candy canes of same color or not into a heart shape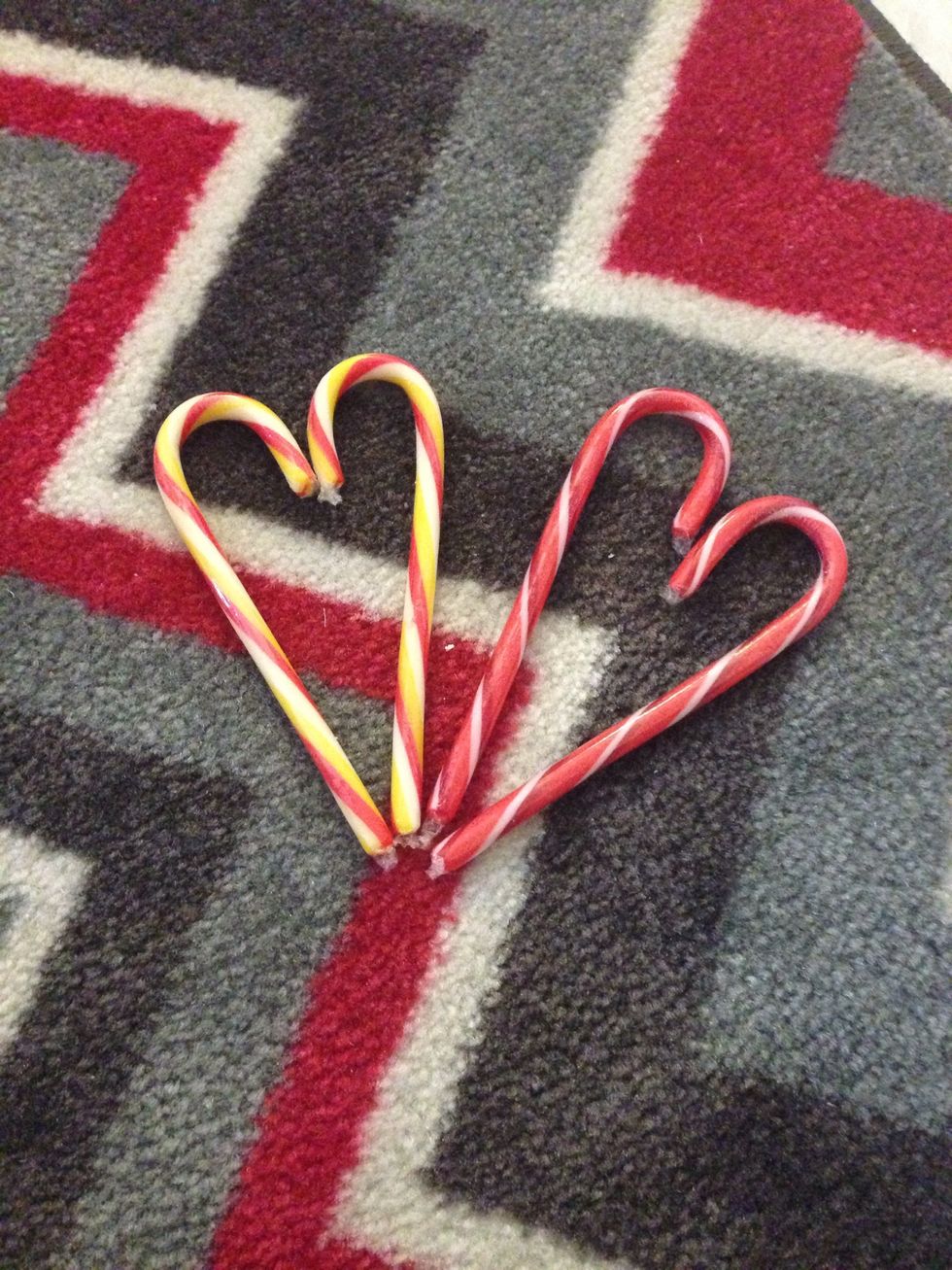 Do that will all your candy canes and lay them out to see how big you like the reef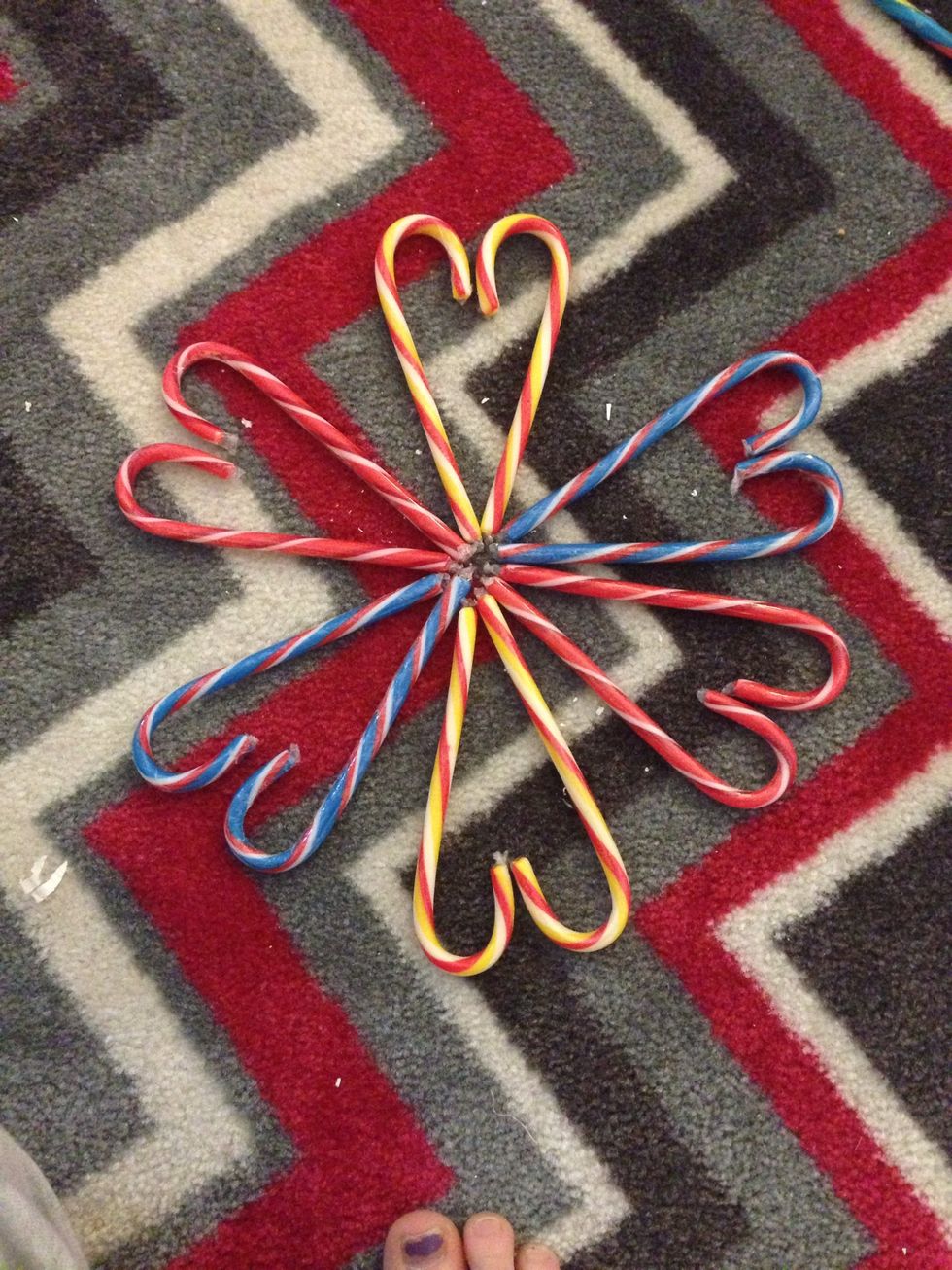 It should look something like this
Now for hot glue!! Put it on the side of the end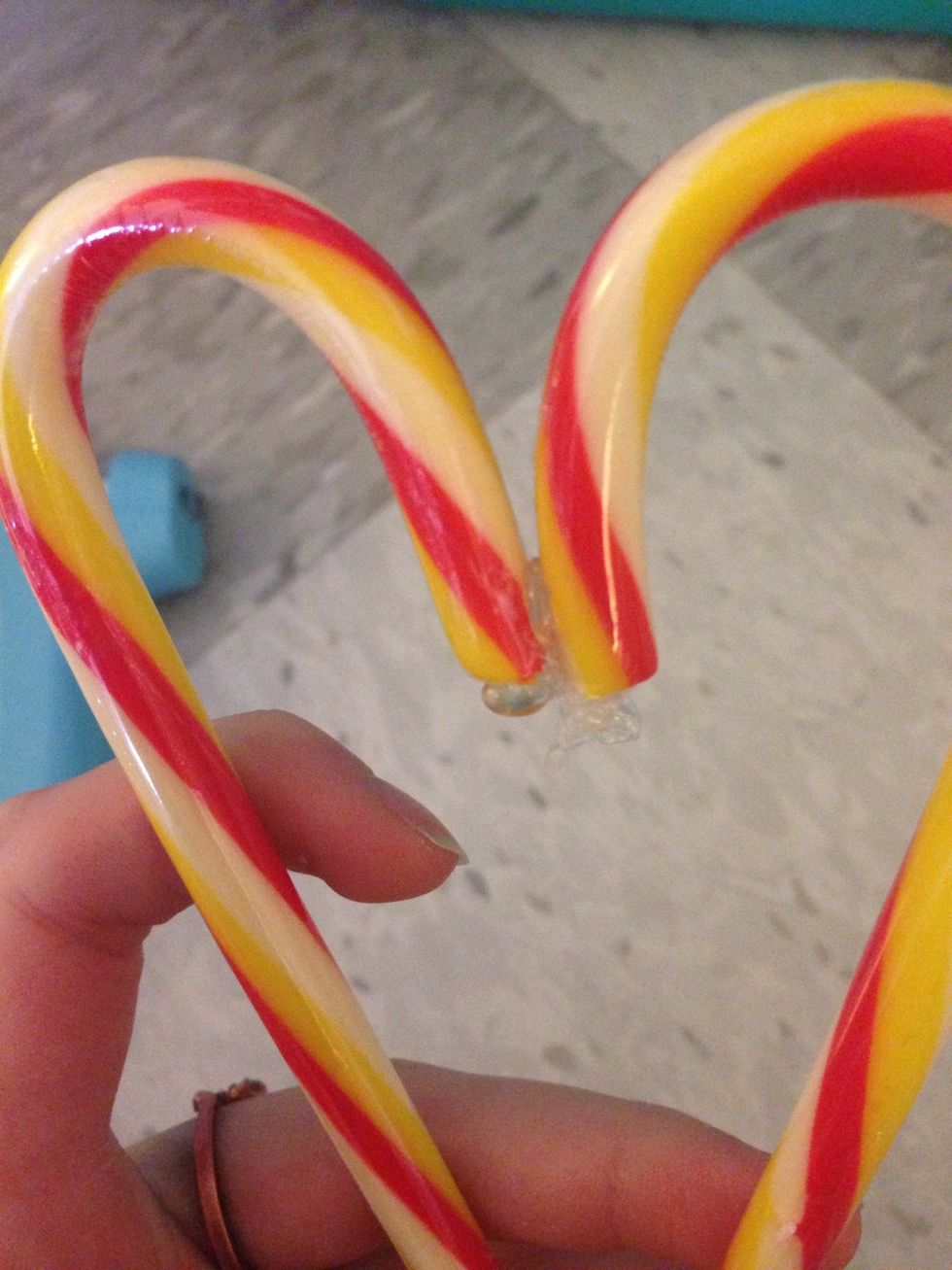 Connect
Do the same on the bottom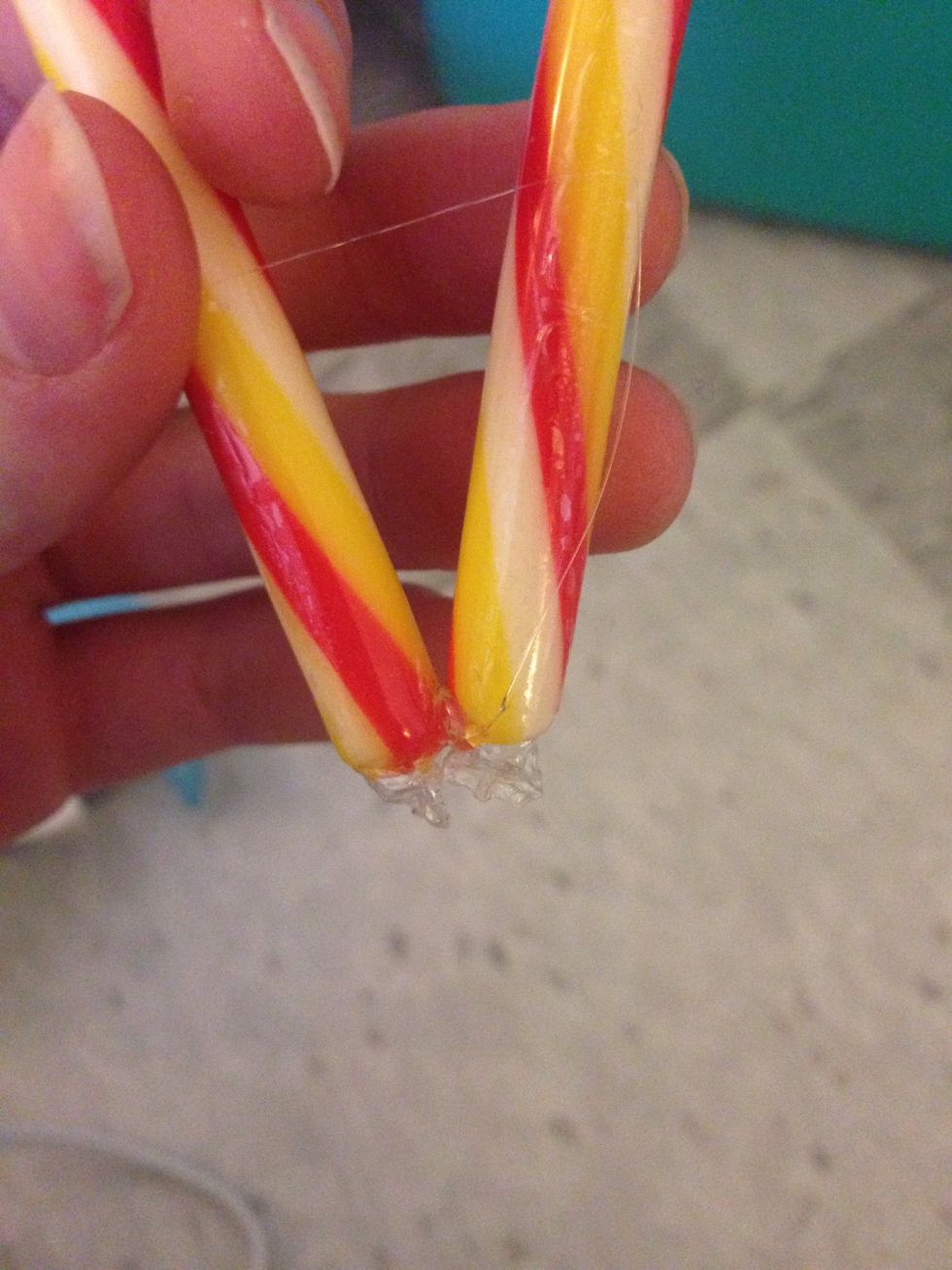 Connect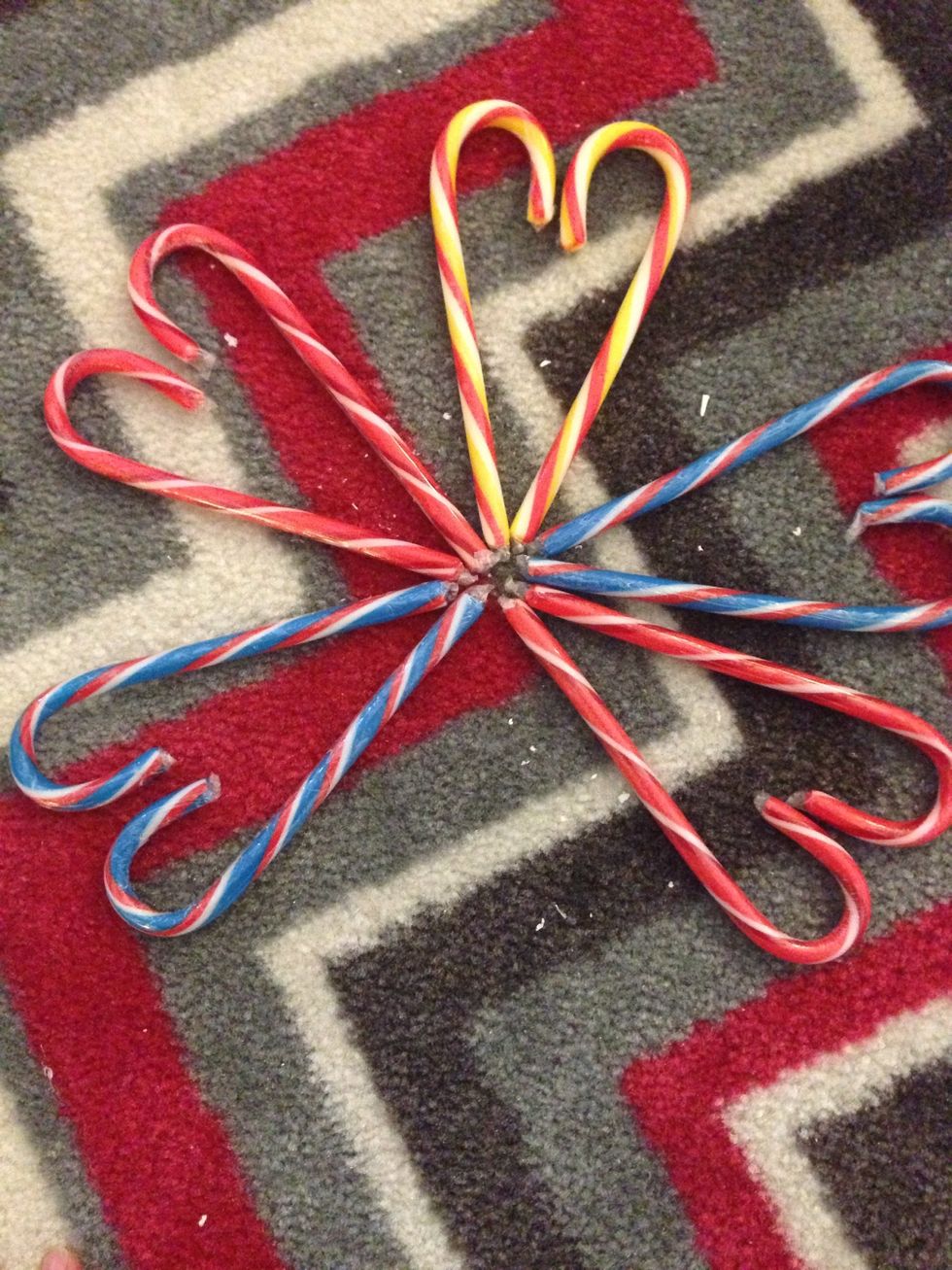 Repeat on the rest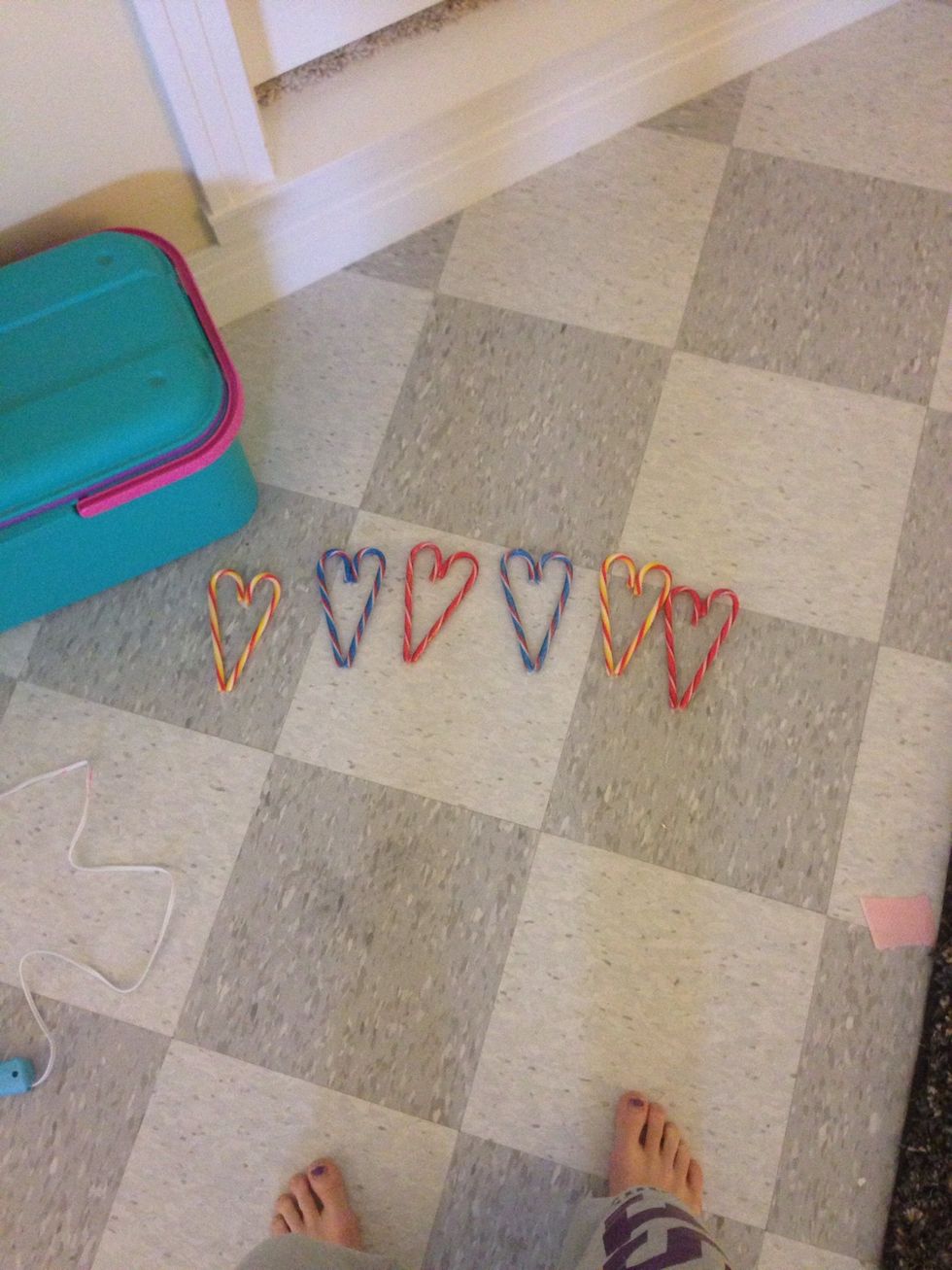 Let dry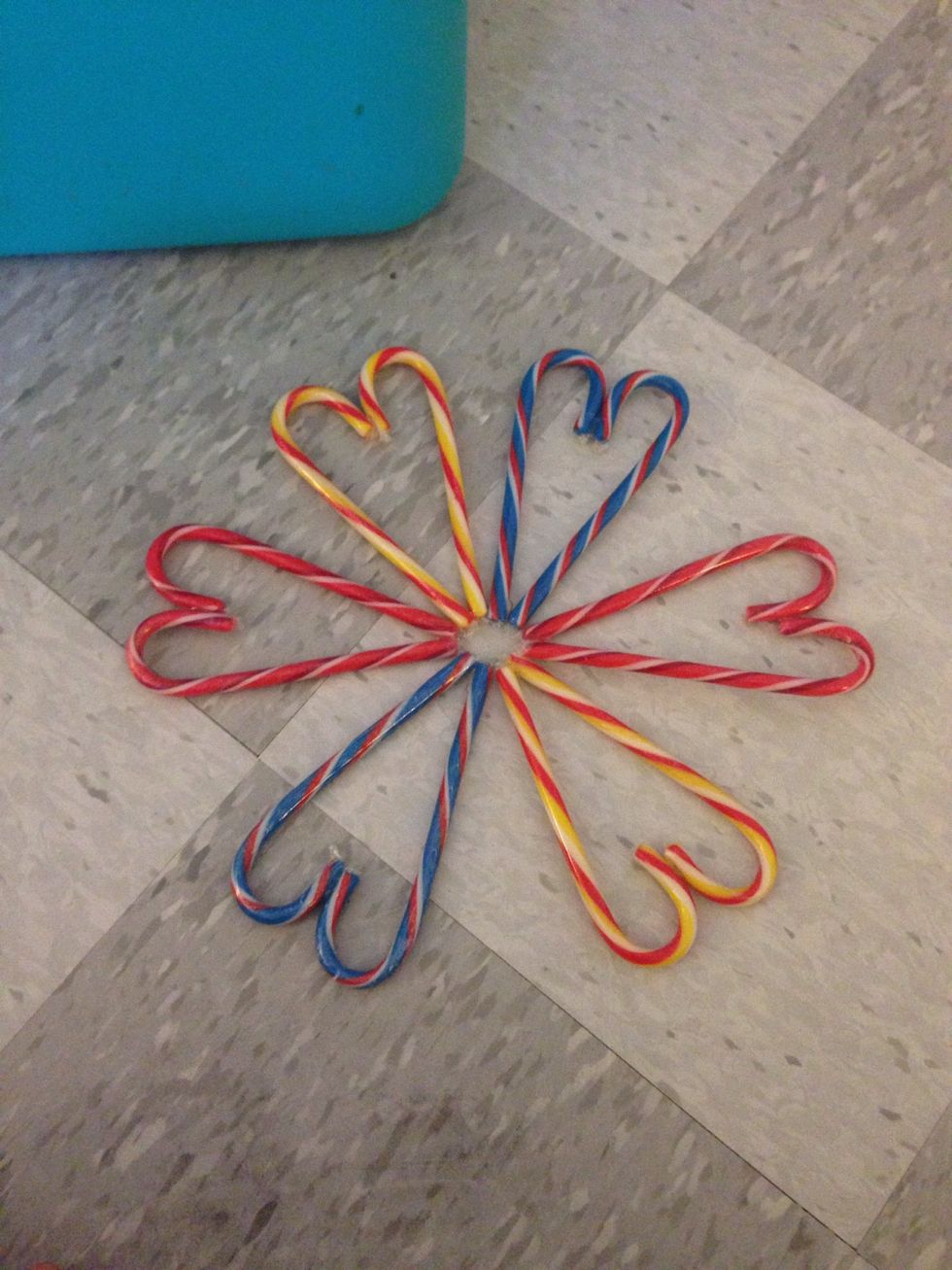 Lay out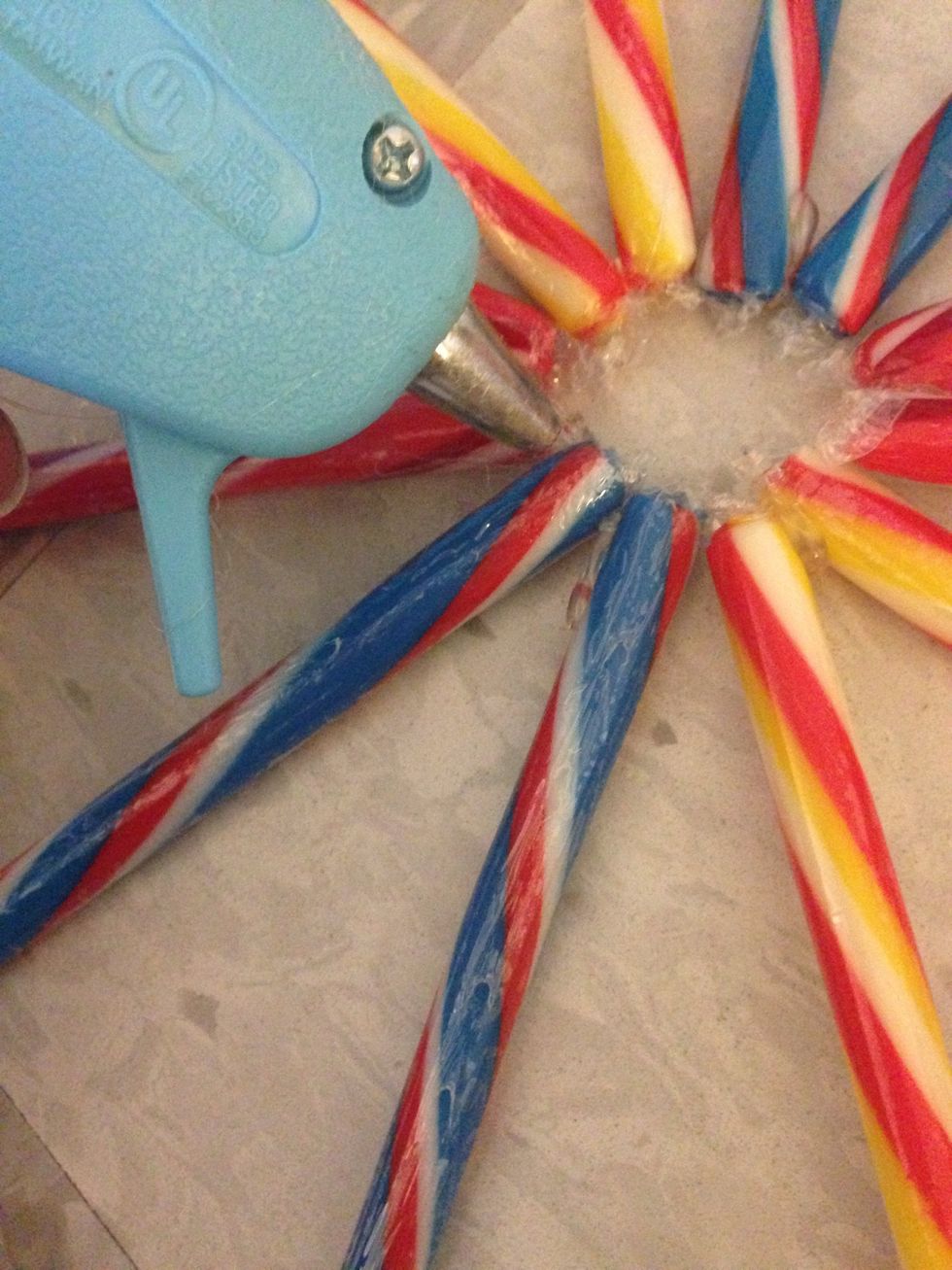 Glue them together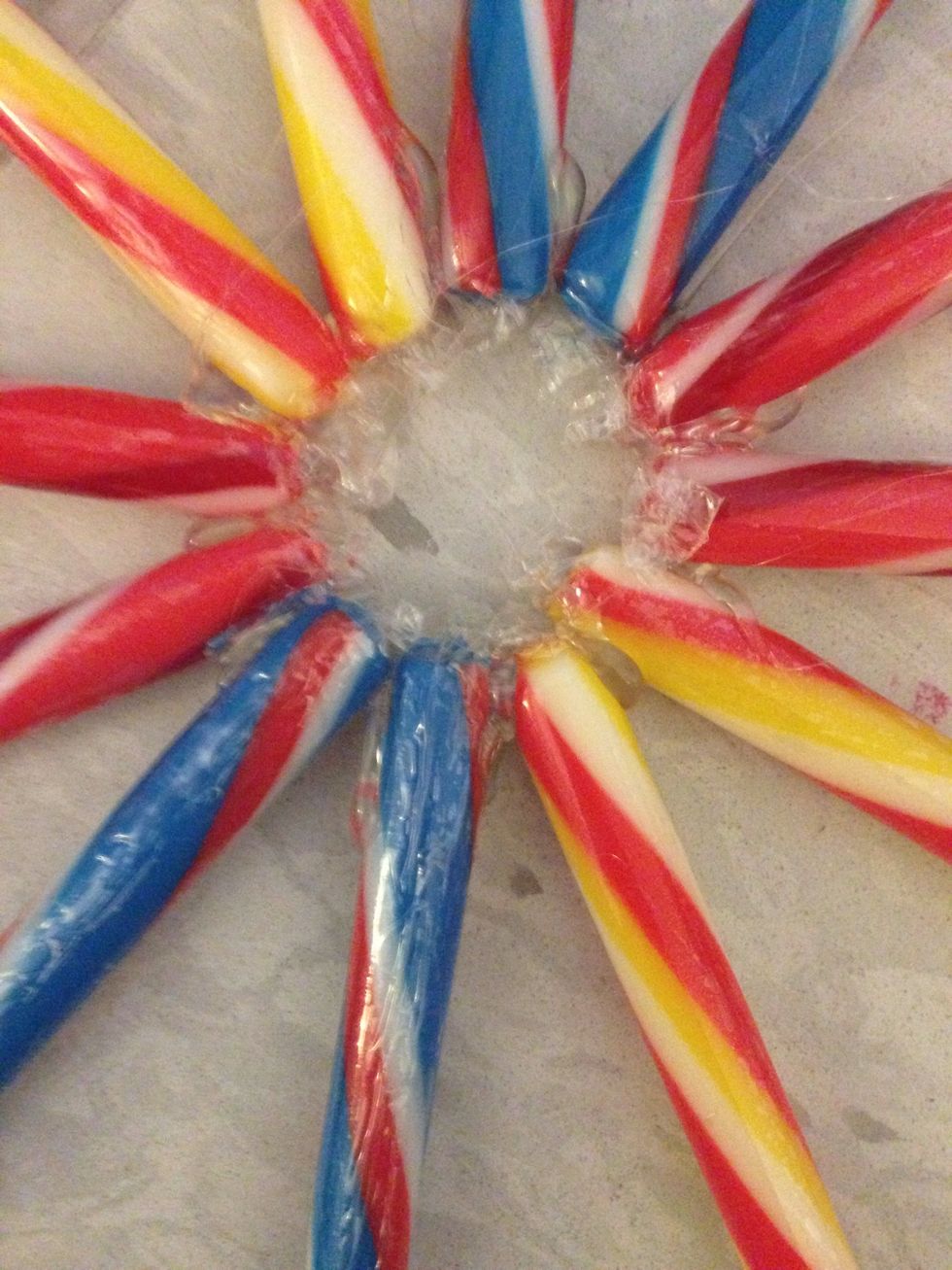 Glued!! Let dry
Get writing utensil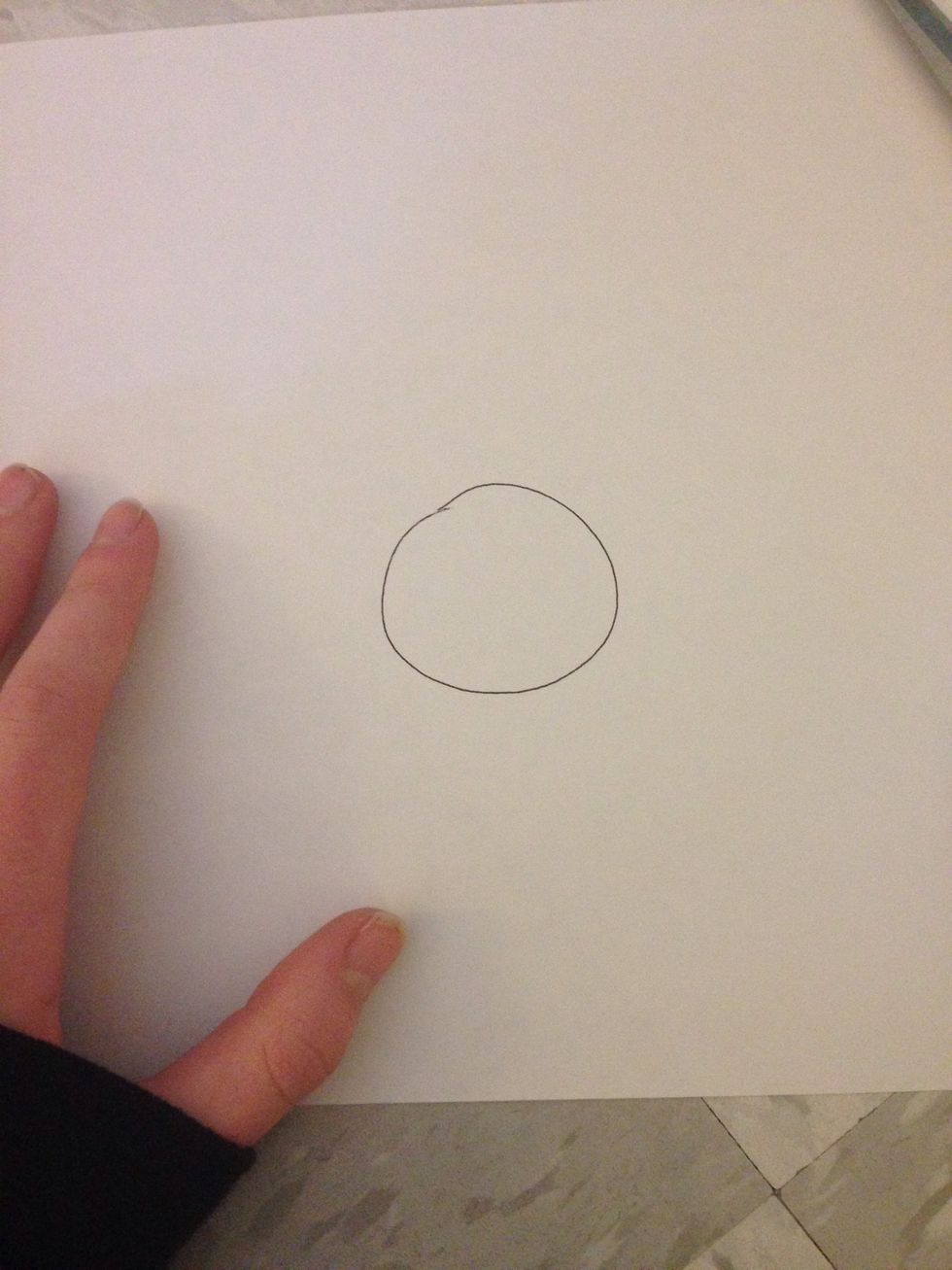 Make a circle as big as the center of your reef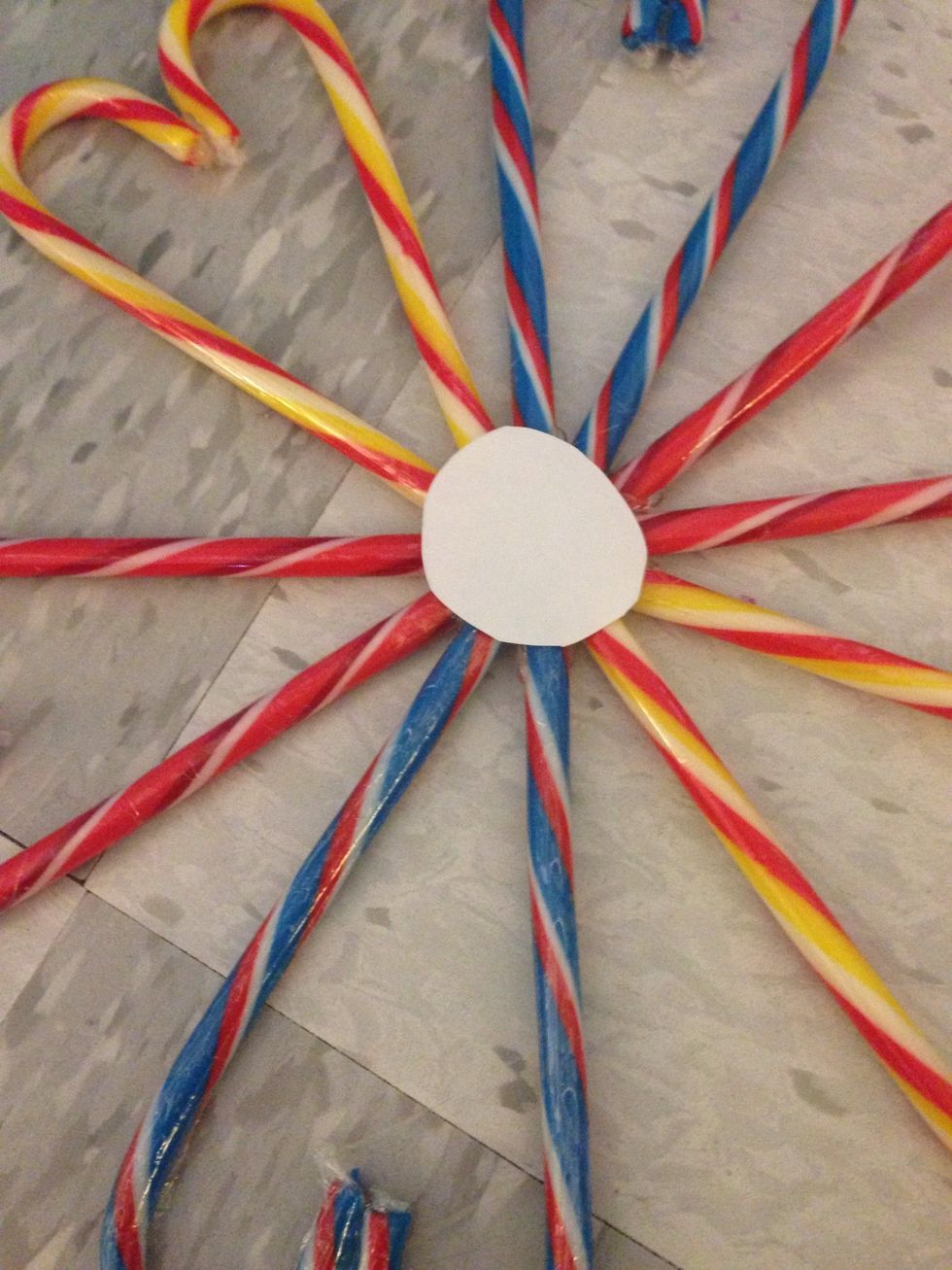 Cut out and see if it figs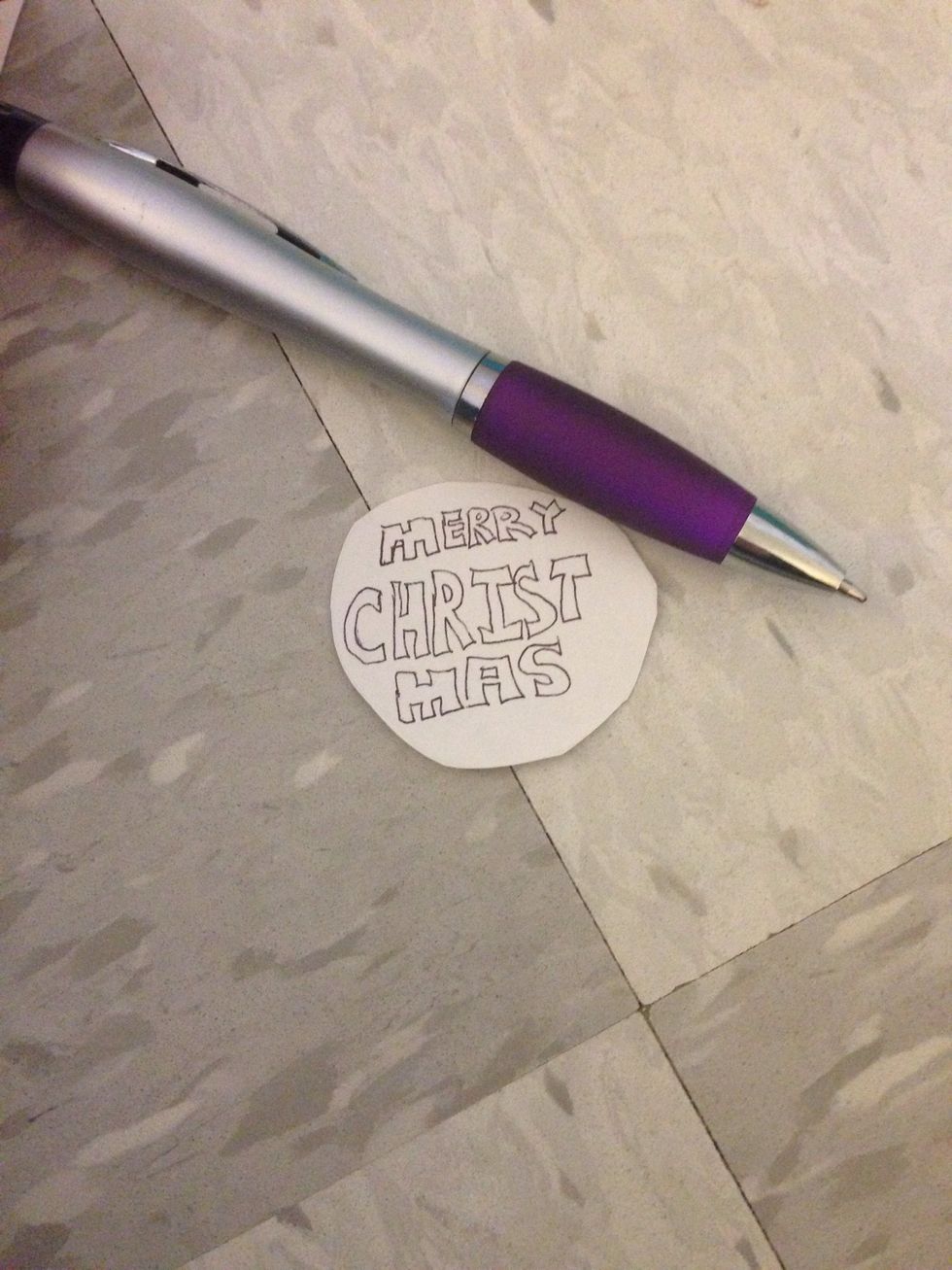 Write a cute message! (Cuter than mine)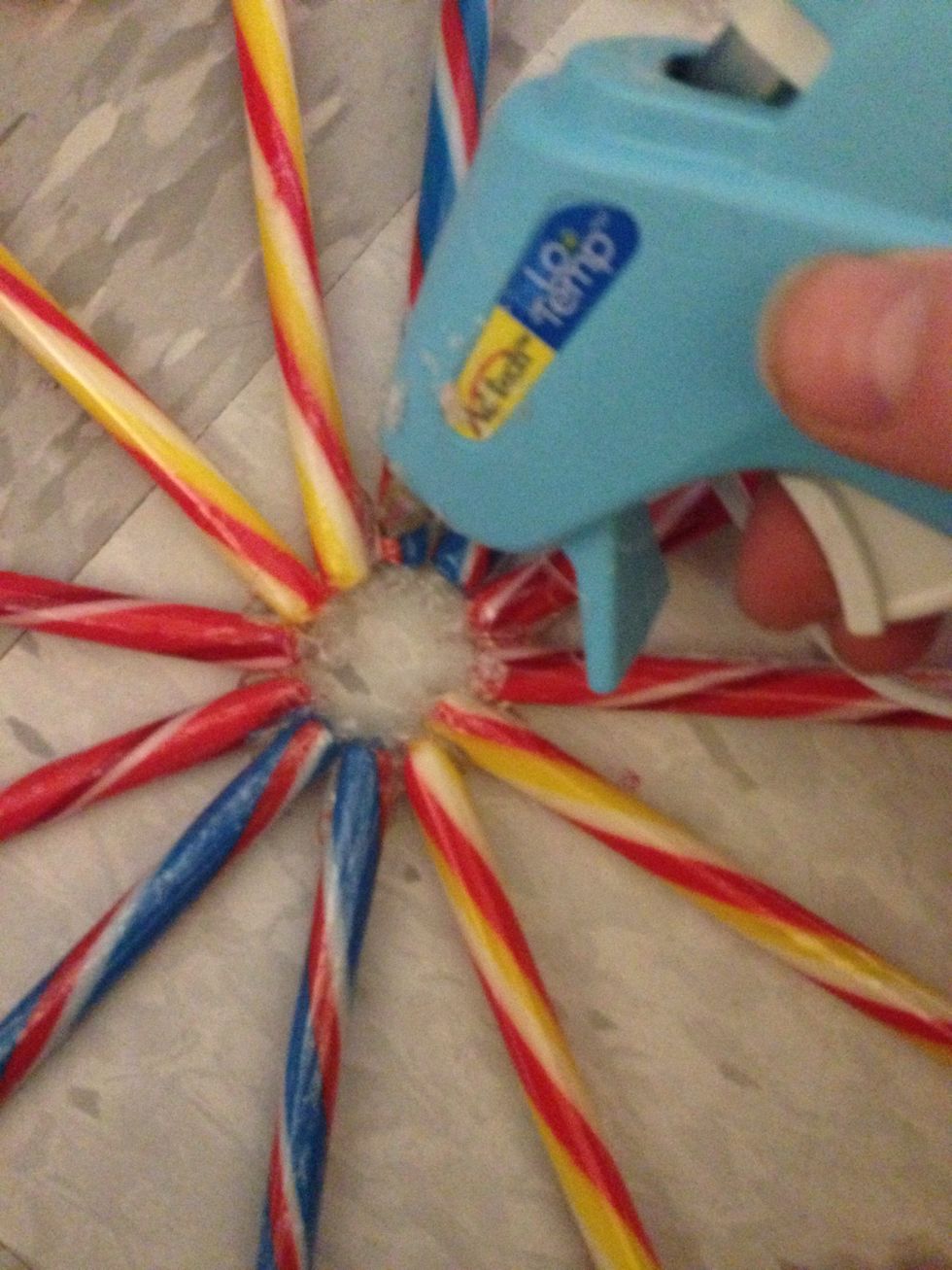 Hot glue a circle around
Stuck on and there ya go!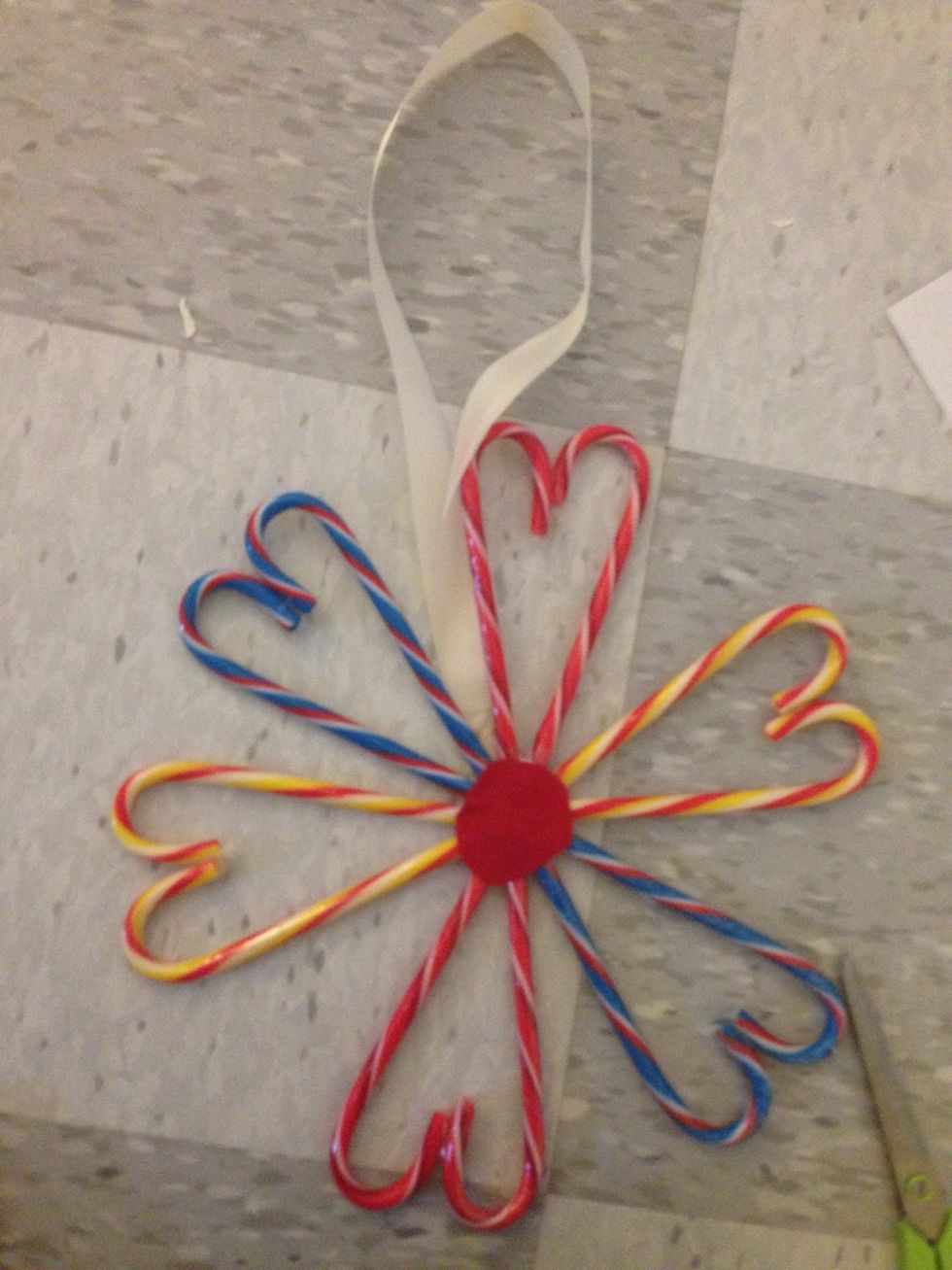 Add ribbon
All done!!!
12 candy cane
Hot glue gun and glue
Paper
Markers
Scissors
Ribbon